Air travel is one of the world's most important industries. Every day, American-based air carriers fly to over 2.4 million passengers. In return, it has given airline-related jobs to more than 10 million U.S. residents. The significance of air transport goes beyond the concept of air aviation, too. Not only that, it secures employment for people, but also foreign trade and humanitarian aid. Above all, the idea of air travel for regular passengers is both for business and tourism.
Whether you're flying for a business trip in New York, jetting off for a weekend in California, or going for a summer island getaway in Hawaii, all your business and leisure destinations start once you book your commercial airplane. From the moment you decided your airline until you hop on their plane and finally landing on your domestic or international location, customer service and your onboard experience are what make our airline industry today.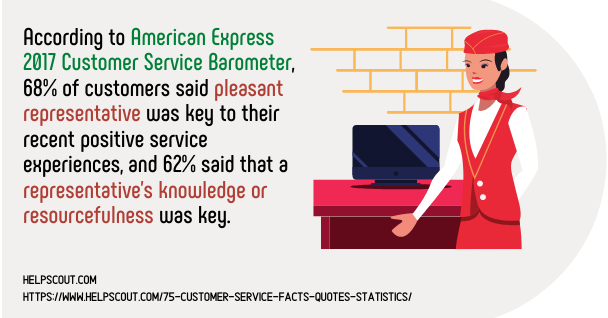 Customer service is also as important as commercial air travel itself. Even if international air travel grew 4.5 percent in 2019, other thriving aircraft companies are not stepping up their game in the customer service aspect. Thus, this makes the comfort and convenience of air travel being compromised. When your month-long-planned family travel, bucket-list destination, or business trip go on unexpectedly, no one wants to think about the worst-case scenario. These days, commercial air travel can be a disheartening experience to some.
Despite the reality that these are beyond our control and no matter how we prepare ahead of time, you get to hear personal stories from other passengers, friends, or relatives about their canceled flights, lost luggage, and other poor inflight experiences. With such nightmare-ish stories, it is also reassuring to know that your preferred air carrier has a good rating on customer service and has award-winning airline services in general if those types of stressful matters should arise.
In choosing a customer-friendly air carrier in America, you will be overwhelmed by plenty of options. Only a handful of U.S. Airlines delivers consistently good travel experiences. Each has a stand-out feature having high on customer reviews and consistent with industry awards. Look at the various surveys and market research released that rate all of these factors.
So the next time you fly to your destination, consider making a reservation in one of these top customer-friendly airlines in America. Let's start and buckle up your seatbelts, ladies and gents!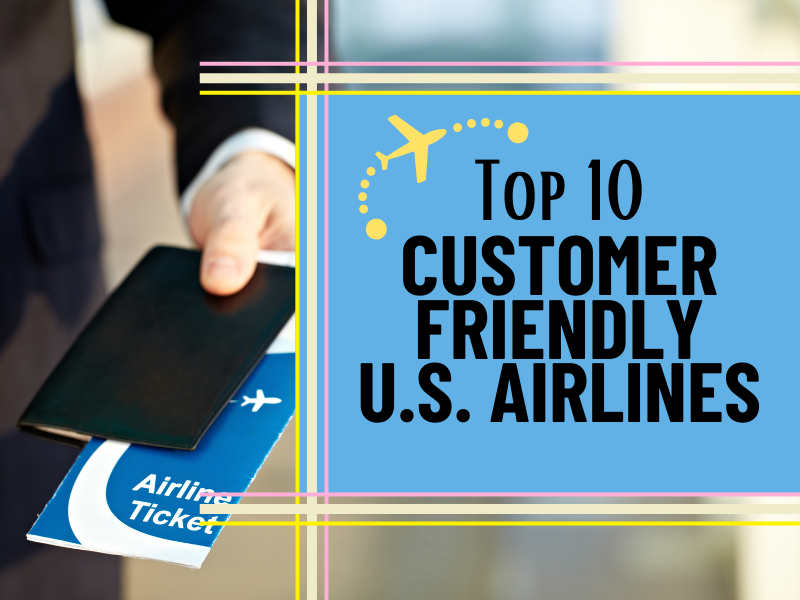 Excited to book flights? Check these page-jumps to explore the 10 most customer-friendly airlines in the United States!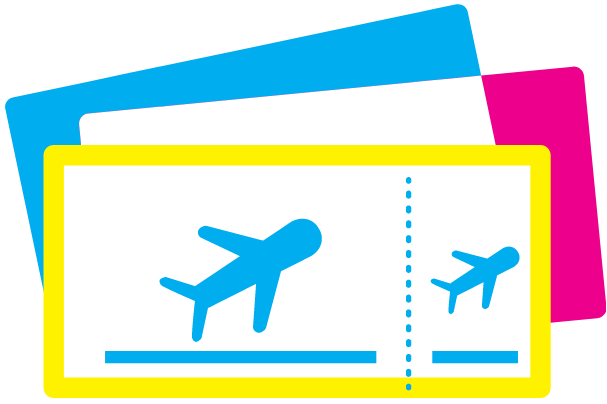 This listing is Spirit Airlines, which flies to 77 destinations throughout the United States, Central America, South America, and the Caribbean. Considered as the 8th largest commercial airline in North America, this airline is known for its ultra-low-cost carrier (ULCC).
With the main head office in Florida, Spirit Airline interestingly started as a Trucking Company in 1964. Following the airline's transition to ULCC, passengers now enjoy seat selection, luggage check-in, and customized itinerary with add-on fees for each selected feature. As base fares may look cheap, these additional fees may bundle your trip or pay for extras à la carte, depending on your preference and comfortability. For first time customers booking a flight, it is important to know its pre-booking phase as their domestic network is fairly large and re-booking a flight takes time.
Spirit Airlines has an automated and well-managed system for checking in and checking bags before installing security in some airports. Once onboard, Spirit Airline was also the first to have high-speed WiFi in 2018 for a ULCC aircraft and plans to install them on all planes in the future. For inflight experience, the carrier has a modern fleet. With their previous marketing slogans like "Catch the Spirit', the aircraft is known for its risque advertising that both grabs the customer's attention.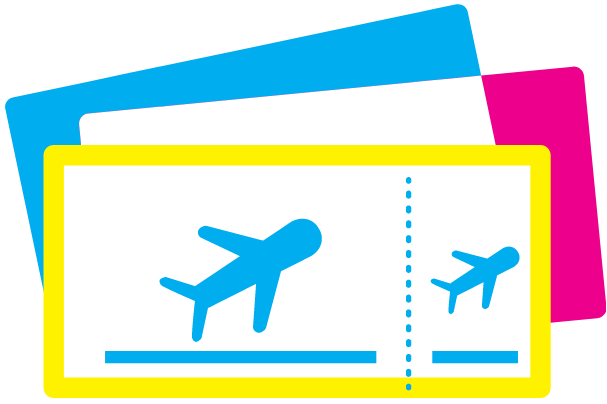 Considered one of the world's largest regional airline systems, Envoy Air Inc. operates for 150 cities in America, Mexico, the Caribbean, and Canada. Previously known as American Eagle, it is an affiliate member of the international Oneworld airline alliance.
Envoy Air Inc. is based in Fort Worth, Texas, and a wholly-owned subsidiary of American Airlines Group and several other aircrafts such as U.S. Airways and American Airlines. With more than 185 aircraft, it can accommodate 1,000 flights per day. The world-renowned jet manufacturer, Embraer, produces the regional jets for Envoy Air Inc. has 50 seats (Embraer 145) and 44 seats (Embraer 140), respectively.
Being a regional carrier, it is a given fact that it has fewer features compared to bigger aircraft. Most passengers give thumbs up for the airline's good staff service and friendly approach with simple comfort. However, this makes this on our list because it is cheaper (compared to major commercial airlines), making it customer-friendly and because Envoy Air Inc is pet-friendly. Tied with a low-cost Express Jet Airlines, this regional carrier has no record or incidents of animal death, injury, or loss of the passenger's pet during their infight experience. Envoy stands out on this particular feature and service for animal lovers who love to bring their pets during their travel.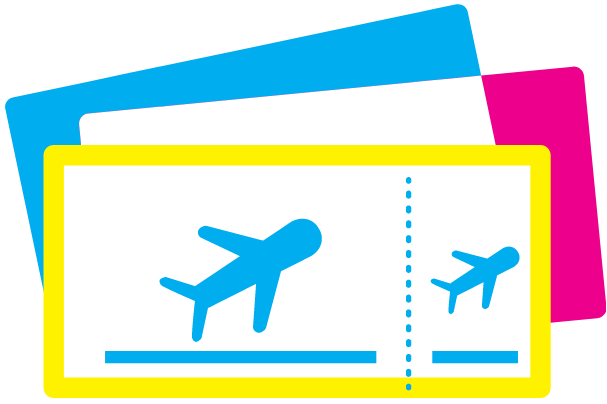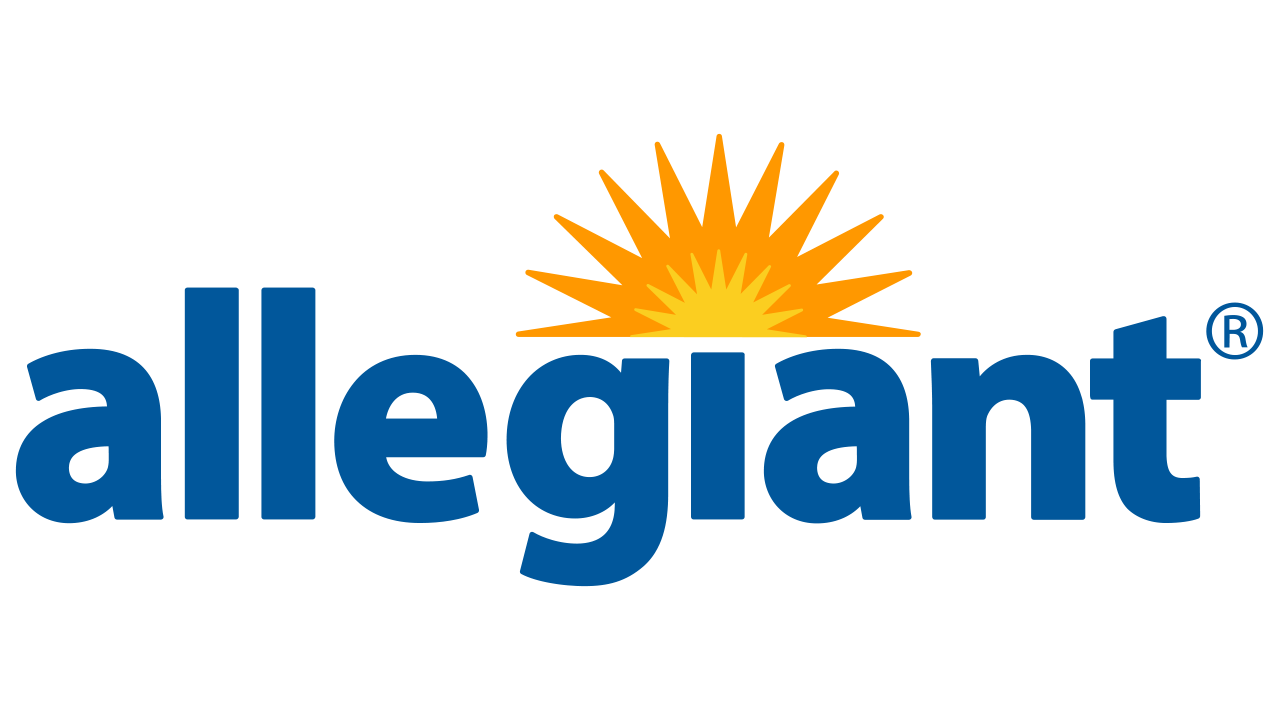 Making it to our top eight is Allegiant Air. Considered the 9th largest commercial airline in America, the carrier flies to 110+ destinations from their favorite small cities to world-class locations. Shortened as Allegiant, this ultra-low-cost carrier (ULCC) "unexpectedly" became the best airline of 2020 based on Airline Quality Rating (AQR) for airline performance and quality.
This no-frills carrier based in Las Vegas was founded in 1997 with a US $2.6 billion market capitalization. It had an all-Airbus A320 family fleet, the highest-selling airliner in October 2019, surpassing Boeing 737.
Allegiant gained a stellar score on one out of four AQR areas: baggage handling.
The reduction in mishandled baggage reports is primarily due to Allegiant's charge of up to $50 extra per checked bag, limiting passengers to a personal hand-carry and, therefore, fewer bags to lose. All in all, Allegiant highlights convenience and affordability on their passenger's leisure travels. Customers enjoy low airfare and nonstop all-jet services.
Allegiant employees also receive training that meets all federal Aviation Administration (FAA) requirements for aircraft safety, security, and operations.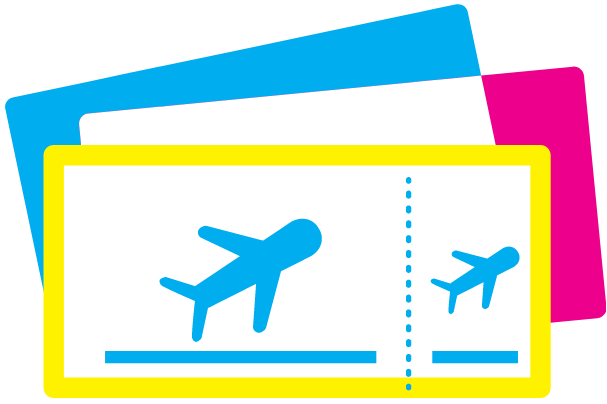 Emerging on the 7th is United Airlines, which was a merging of several airlines in the 1920s. Being the third-largest carrier globally in terms of fleet size and number of routes, it also has the most extensive global route network that includes gateways to Asia and Australia, Latin America, Middle East, and Europe.
United Airlines has eight hubs, with Chicago having the largest in terms of carried passengers and departures. It flew more than 150 million passengers to 355 airports around the world. With the number of operational challenges, especially the merging with Continental in 2011, it had created an impressive Polaris, their Business Class product, incredible lounges, improved on-time performance, and above all, much better customer service. United Airlines introduced Polaris, a business class seat that converts into a 6'6 flatbed in a 1-2-1 or 1-1-1 configuration, which provides all-aisle access for every seat. In a survey about airline websites, the major carrier has a 96% trust rating from 461 participants after Southwest Airlines. Their current marketing slogan: "Connecting people. Uniting the world." has evolved from their past series of animated commercials and 2012 Summer Olympics promos to give potential customers a brand recall.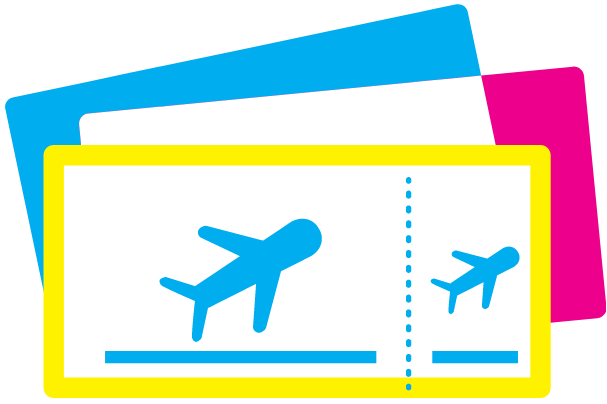 American Airlines, who emerged with U.S. Airways in 2013, operates on a large-scale network- both domestic and international. Catering almost 6,800 flights per day to 365 destinations in up to 61 countries, it flew more than 200 million passengers per year across the world. Conducted by Business Traveller Asia-Pacific, it won as the Best North American Airlines in the Asia Pacific for the second consecutive year out of almost 30,000-plus frequent traveler individuals.
Based in Fort Worth, Texas, this carrier is considered the world's largest airline in fleet size, scheduled passengers carried, and revenue passenger mile. Its Flagship First international product offers larger seats full of lie-flat, wide food and beverage options, and lounge access at airports. In a ranking from AirHelp last 2019, American Airlines was named the 2nd Best Airline in the World using three criteria: on-time performance, service quality, and claims processing.
A founding member of the One World alliance, the third largest airline alliance globally, American Airlines also leads in terms of U.S. domestic share for airlines and the second-largest airline in the world based on sales. American Airlines has invested more than $28 billion for customer service and other improvements.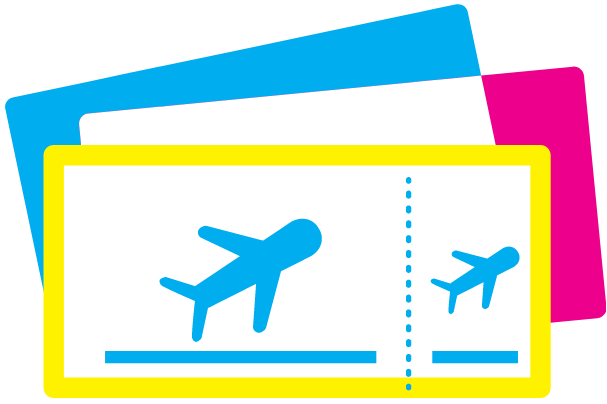 Going to the last half of our top 10 Customer-friendly US Airlines, Hawaiian Airlines is one of North America's most prominent brands. It was awarded the most on-time carrier in the country and 4th in the world.
Based in Honolulu, Hawaiian Airlines is the largest carrier in Hawaii and the 10th largest commercial American airline. It connects Hawaiian islands to the rest of the globe serving 28 destinations such as Asia, Australia, American Samoa, French Polynesia, and the American States. As flight delays can test even the most patient passenger, this airplane will most likely get you to your destination on time. With a better track record in punctuality, 86.5% of their flights arrive at the designated time thanks to the island's excellent tropical climate.
The alarming number of fatal aircraft incidents in 2018 has compelled passengers to look at an airline's track record for flight safety. Hawaiian Airlines excels in this department as one of the oldest U.S. airlines (established in 1929) that never had any fatal incident or loss of a hull. With generally on-time departures, and the fewest cancellations, over sales, and baggage handling issues, it is clear how Hawaiian Airlines is putting extreme safety measures in place. These and more have placed Hawaiian Airlines among the top Best Mid-Size U.S. Airlines, according to TripAdvisor.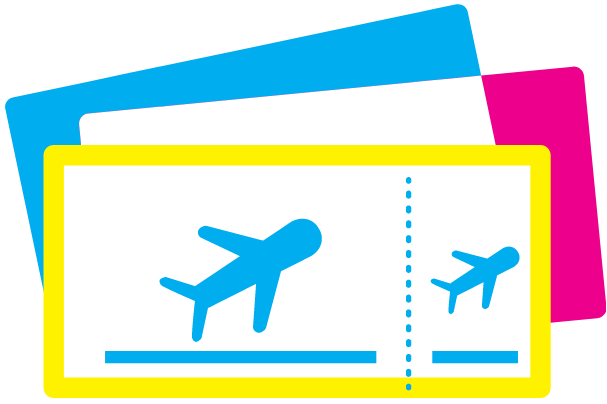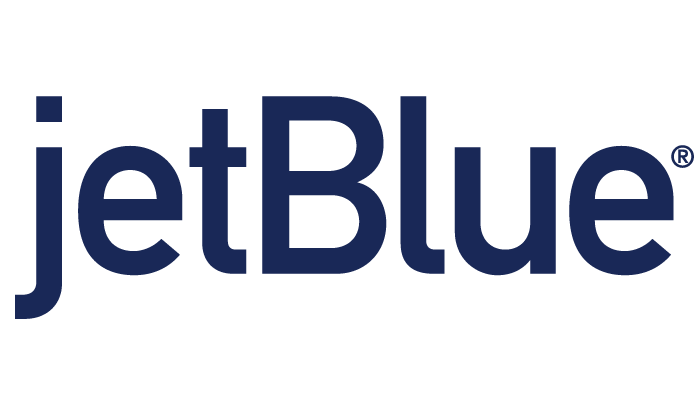 JetBlue Airways, the 7th largest airline in America, makes it to our top 4 list. Operating on over 1,000 flights every day, carrying more than 38 million passengers every year, and catering to 100 local and international destinations, it made to Fortune 500 list of largest American companies in terms of total revenue. In 2019, JetBlue Airways was recognized by TripAdvisor as the Best Regional Business Class Service and placed second in Best Low-Cost Airline.
Headquartered in Long Island City, JetBlue Airways was founded 22 years ago. It takes pride in its particularly special features: low fares, leather seats, more legroom, and stellar customer service. The premium class section, complete with mint and fully equipped spacious flatbed sleeper seats, makes it one of the most comfortable airlines to fly.
Aside from rolling out relatable slogans and campaigns like "Unbelievable" and "We like you, too," JetBlue also partners with professional sports teams and venues such as Boston Celtics and Boston Red Sox. It was made as an official airline of New York Jets, where the airbus was painted with the team's colors, making JetBlue a popular carrier name.
Did you know that JetBlue Airways was the first to offer all passengers in-flight entertainment? It installed flat-screen monitors in every back seat, allowing passengers to access live over 20 DirecTV (now at 100) channels with no additional cost. Passengers currently enjoy the superior in-flight entertainment. Its free WiFi (aka Fly-Fi) is one of the fastest internet connections in the air. No wonder that JetBlue Airways tied in second for the highest customer satisfaction among low-cost airlines in one 2019 market research and analysis!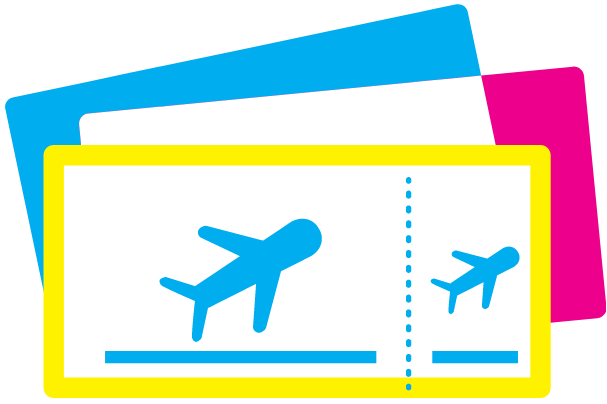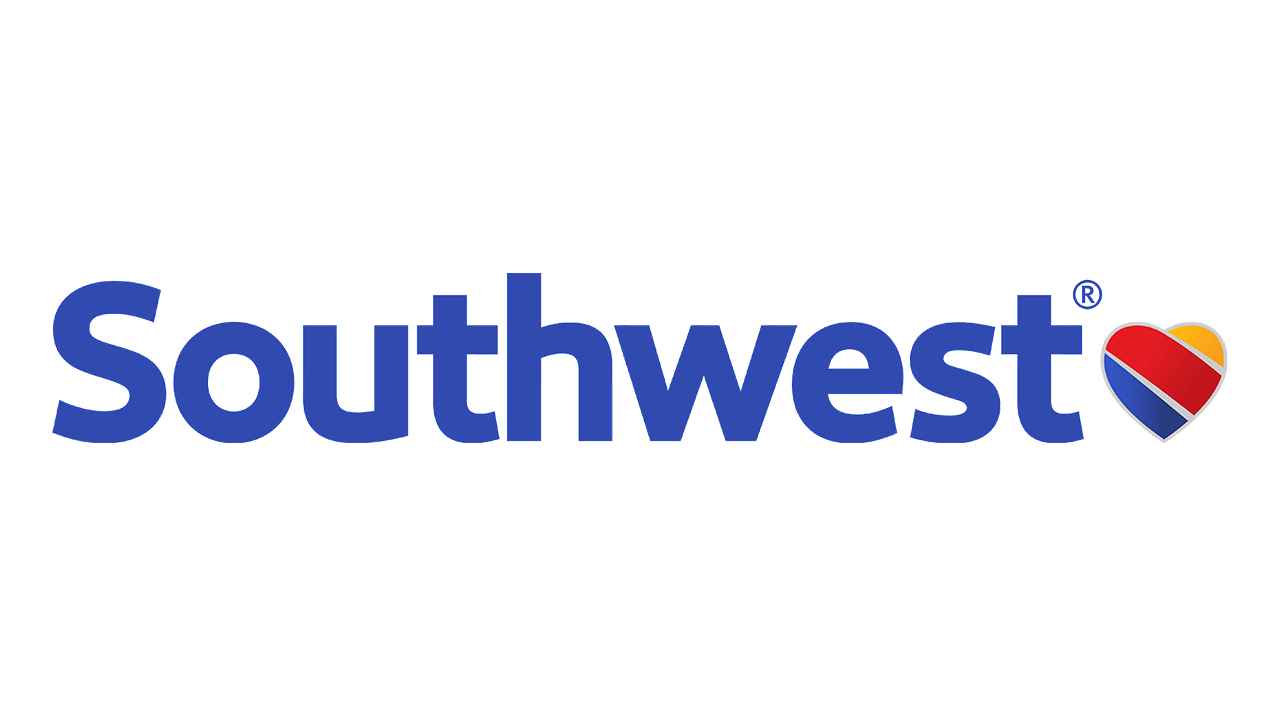 The race for the bottom three will be the most closely-watched and on our 3rd is Southwest Airlines. With more than 50 years of air service, it travels to 103 American destinations, 40 U.S. States, ten other Central American countries, and averages 4,000 daily departures during peak seasons. In 2020, it was cited by Trip Advisor as the Best Low-Cost Airline in North America.
Southwest Airlines, the largest operator of Boeing 737 worldwide, touts low fares with modern amenities like onboard WIFI. Aside from transparency in pricing, the "bags fly free policy" and "no-fee cancellation" policies make Southwest stand out in this fee-generated industry.
In another report that surveyed 11 U.S. Airlines, Southwest Airlines topped the list as passengers are majorly satisfied with their economy flights. The high scores were generated from staff service, cabin cleanliness, and effortless check-in. Finally, it earned the highest trust score on any U.S. Airline websites that involves ease of booking an online flight. With these kinds of inflight services, wins the nods as the highest customer satisfaction in low-cost airlines from J.D. Power 2019 North America Airline Satisfaction Study.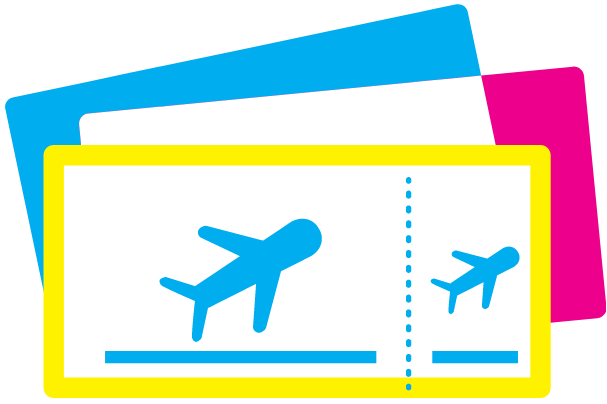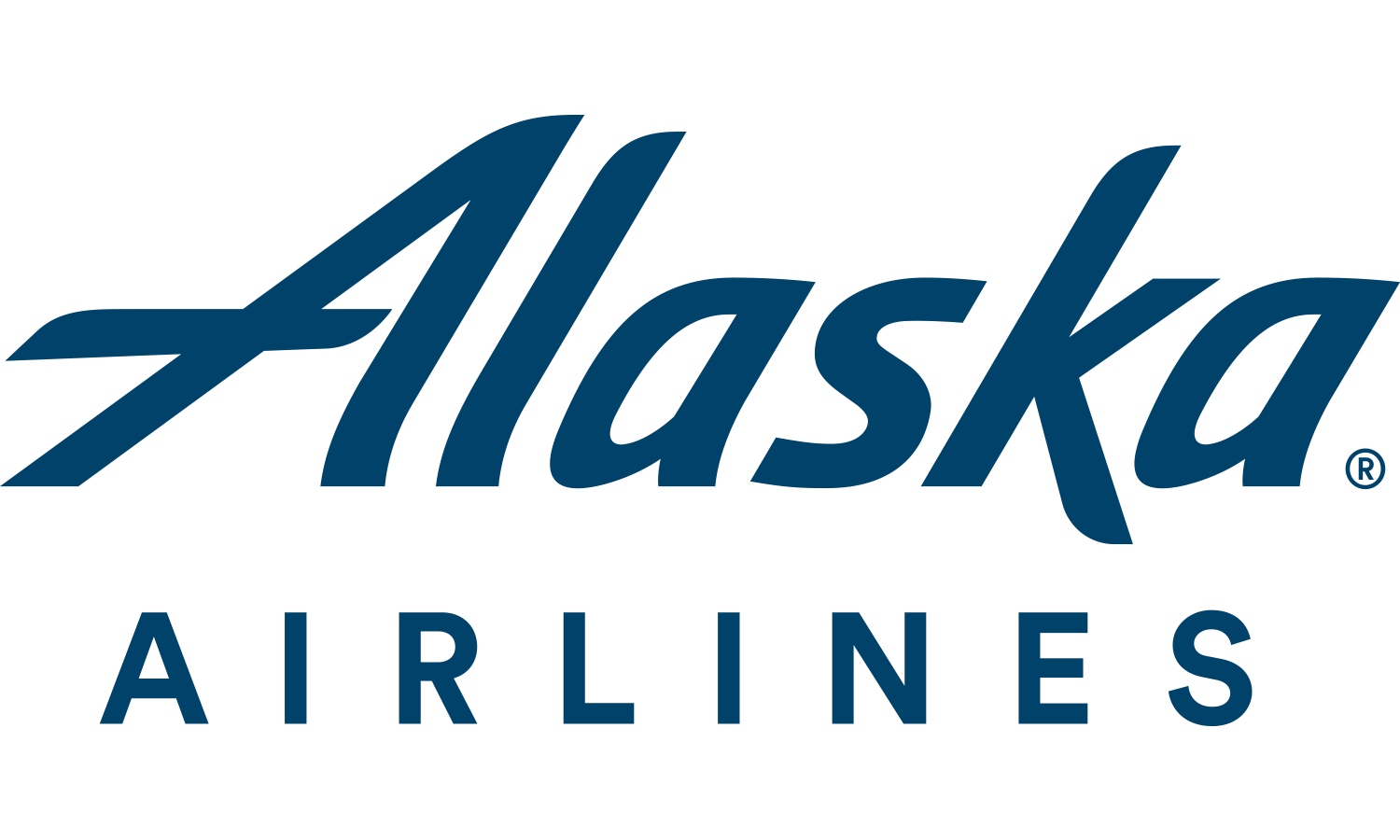 Alaska Airlines was just a shade behind our top customer-friendly American Airlines. Catering to 44 million passengers annually, Alaska Airlines has the highest customer satisfaction rate among traditional airlines for twelve consecutive years. The award keeps coming as Kayak named Alaska Airlines as the best in America, the best mid-size Airline in North America by TripAdvisor and first in the U.S. by The Points Guy.
Operating out of five hubs, Alaska Airlines' main hub is located at Seattle/Tacoma. As the 5th largest airline in America, it has a wide network of local routes connecting from the center point Alaska to Hawaii, New York, and from the Pacific Northwest to Canada, Mexico, and Latin America. In the 2019 study of J. D. Power and Associates, a U.S. market research company, Alaska Airlines received the top scores in six out of seven categories: aircraft, check-in, cost and fees, and boarding/deplaning/baggage, flight crew, and reservation.
Even in economy class, all of its flights provide at least 30 inches of legroom for onboard comforts. And on domestic flights that are over two hours, free food and drinks are provided compared to other airlines during regional touches. With an impressive inflight service, their popular loyalty perks and program are also appreciated by passengers, whether you're flying first-class or the main cabin. As safety is also a priority for every passenger, Alaska Airlines was tagged as the safest air carrier by Forbes in 2019.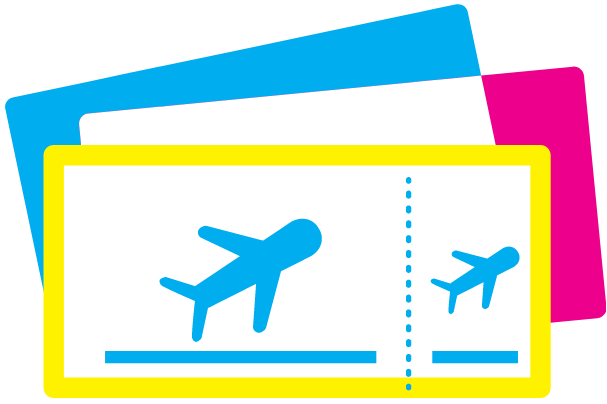 On top of our list is one of the world's most awarded airline on many accounts. Consistently cited not only for their customer service, but Delta Airlines is also recognized for its operational performance, innovation, and workplace culture. A clear leader among three remaining giant legacy airlines (or airlines that survived the 1978 Airline Deregulation Act) in America is also the second-largest airline in the nation.
Headquartered at the world's largest airline hub and the most traveled airport, Atlanta, Delta Airlines has served around 200 million people annually and flew them to more than 300 destinations in up to 50 countries. Though it only ranked second in customer satisfaction for traditional air carriers by the 2019 North America Airline Satisfaction Study, it still ranks as the top overall U.S. airline in 2019 for the third consecutive year in the Wall Street Journal's annual list of best and worst American airlines. It leads the board for on-time arrivals, the lowest rate on flight cancellations, and mishandled luggage incidents. The carrier invests in seat-back entertainment across its entire fleet.
With their high-tech innovations at check-in and boarding, they try to make the airport experience as effortless as customer loves their in-flight touches like free text messaging, and emphasis on personal service. Passengers specifically praise their Business Class as it has all the comfort, privacy, exceptional food, and great crew. In the 2019/2020 Airline Food Study, the currently oldest airline in North America also has the healthiest airline food options. As it has a tight battle between other carriers in different categories from good network to famous locations, well-designed cabins, and inflight services that feels "human," the awarded reputation of Delta Airlines is what makes it a clear leader and gold standard in customer service among all of its famed glory!