Driving is an invaluable life skill. Knowing how to drive means comfort and convenience. You wouldn't need to hustle for space in the dreaded public transport. From commutes to and from work to weekends spent with family, we'd like to bet that you spend a lot of time manning the wheel.
As much as we love our smartphones (sometimes even more than our spouse!), they can be such a drag. This is so true when we use our phones as a stand-in for a good old-fashioned GPS device. So, now you scour the internet for the top best navigation system.
If you're in the market for a device to make your travel a little easier, and safer, we're sure that you'll enjoy using a navigation system. A navigation system will not only improve your efficiency as a driver – impressing your family and friends – it will also help you avoid traffic, and ultimately, stress!
Choose only the best
We are here to provide you with the most accurate and unbiased review of the best navigation systems we could find. A rating is given for the device based on their Affordability, Design, User-friendly, Features, and Performance. Each category is worth (5/5) stars. Given these points, an overall rating will be provided – making it easier for you to choose what works best.
Garmin NuvicamLMTHD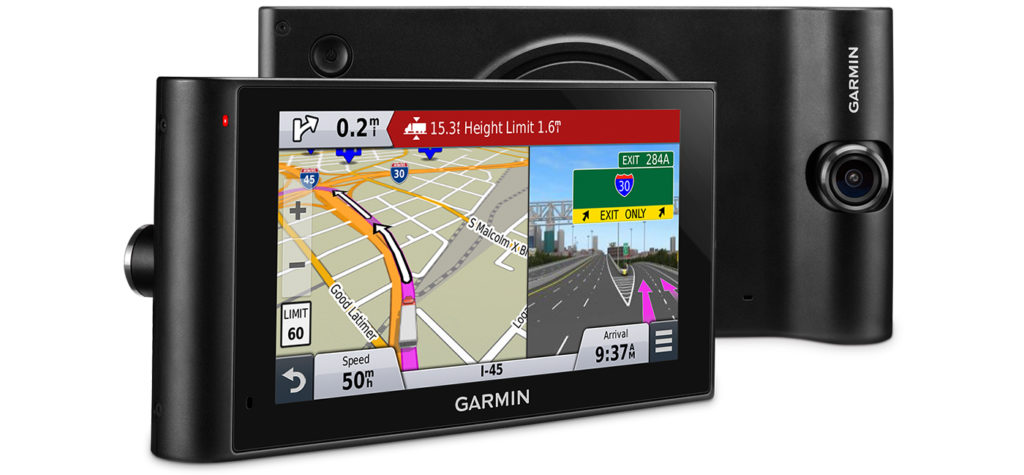 Watch Garmin NuvicamLMTHD's promotional video
With a dual function as a dash cam and GPS, this nuvicam is large and in charge! The device serves up a 6-inch high-resolution touchscreen display to offer an overall user experience. It's a solid navigation unit with a bunch of extras included and comes with a number of features to help make the driving experience safer. Its HD dash cam is always recording and saves footage automatically which can be very helpful in the event of an accident. This is the only GPS system that gives lifetime maps and traffic, to date!
It also features lane departure and collision warnings and automatically switches the display to the camera when reaching an intersection. The device's camera can also sense if you're following too close to the vehicle in front of you when you are traveling over 30 mph. It uses visual and audible warnings to signal you to back off. When going over 40 mph, the cam can recognize when you are  changing lanes.
Another impressive feature of the device is its "points of interest" that includes a listing of nearby restaurants, gas stations, shopping centers and so much more with handy pull out menus. The device is also voice-activated so you can manually type in addresses or give instructions via voice command.
Pros
Pros
6-inch high resolution screen
Pinch-to-zoom display
Lifetime maps and HD traffic updates every thirty seconds
Dual functions- a GPS and a dash cam
Responds to voice commands for easier hands-free navigation
Automatic save feature of its dash cam
Driving features that helps ensure the safety of the ride
Bluetooth capability
Cons
Cons
Battery life only lasts up to thirty minutes
Price is quite hefty at $399
View-obstructing camera position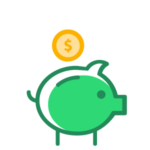 Affordability: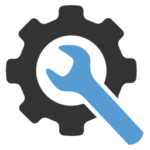 Design: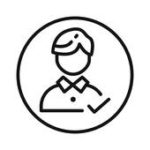 User-friendly: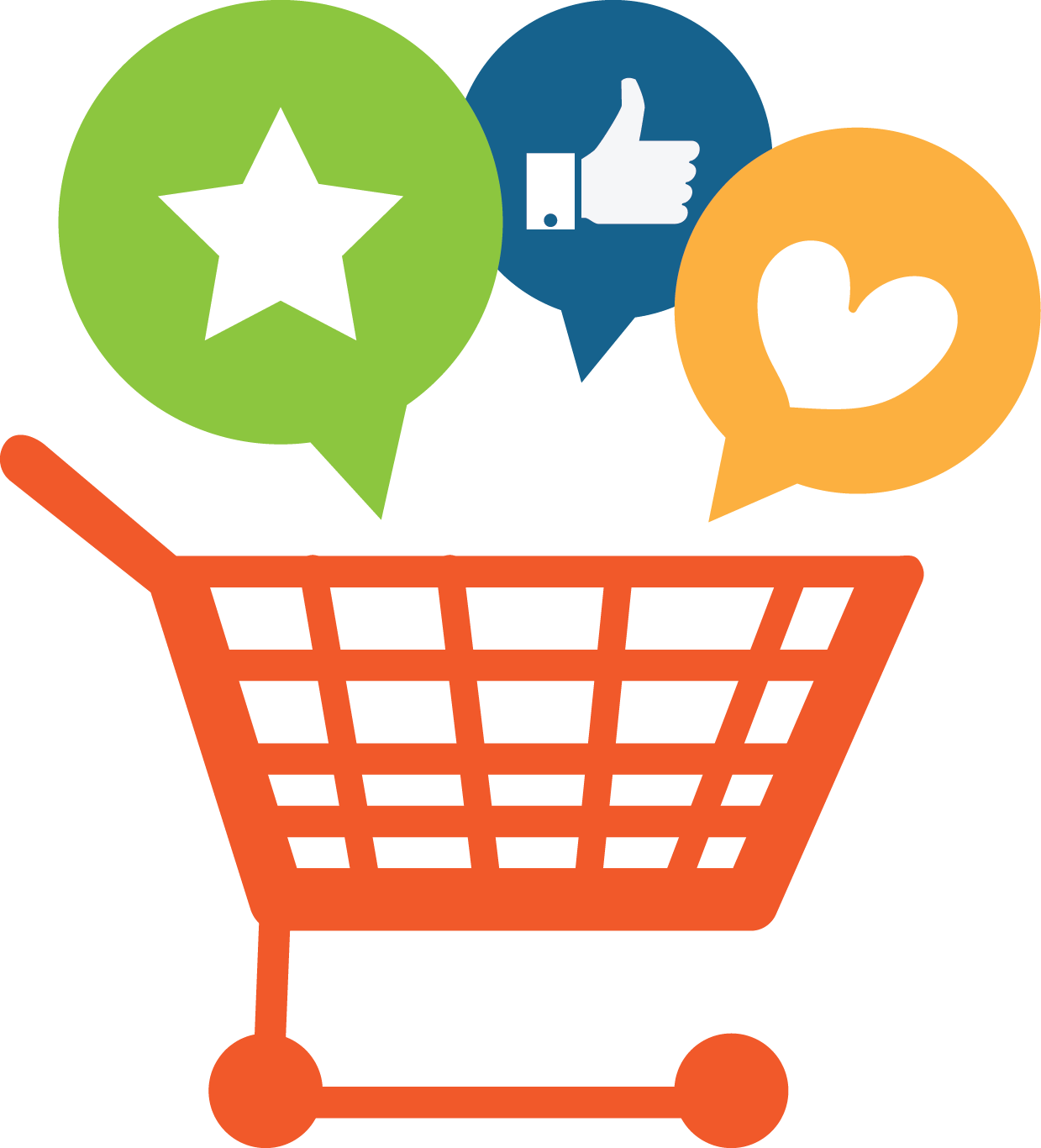 Features: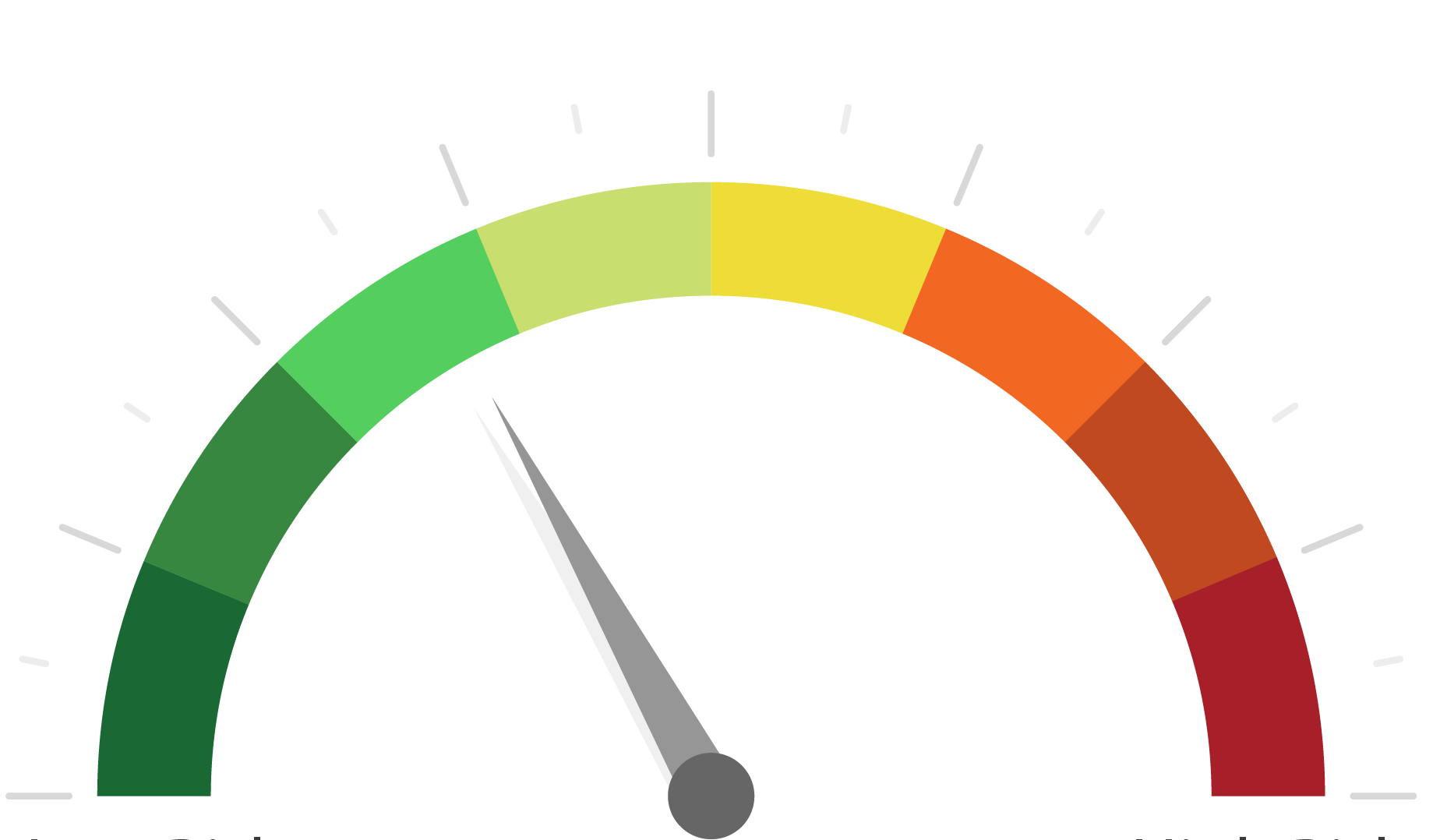 Performance: 
Overall
Magellan Roadmate 9612T-LM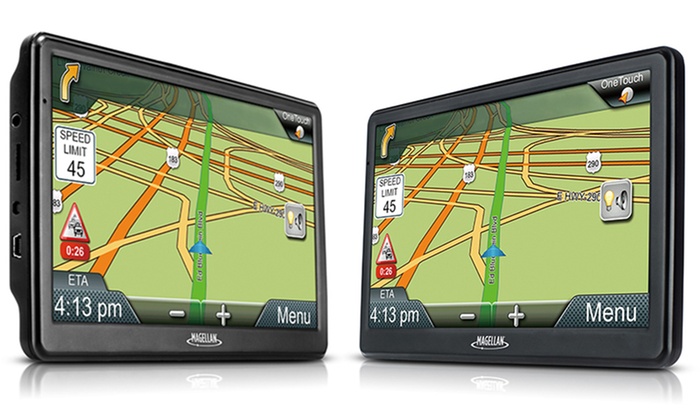 Watch Magellan Roadmate 9612T-LM's promotional video
Dubbed as one of the largest GPS systems for cars, the Magellan RoadMate 9612T-LM comes preloaded with maps of the United States, Puerto Rico, and Canada. Equipped with a 7-inch screen, this device is perfect for those who have difficulty reading smaller text. It also comes with free map updates and lifetime traffic alerts. A unique feature of this is it uses landmark guidance in 3D so it's easier for the driver to navigate around town. It also has a PhantomALERT feature when you receive warnings of red lights when on the road.
Pros
Pros
7-inch screen
Preloaded with maps
Speed limit warnings
Special feature for parking advice
Traffic alerts and red light warnings via the Phantom ALERT
Cons
Cons
No voice recognition
Poor battery life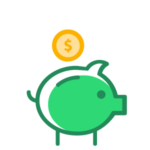 Affordability: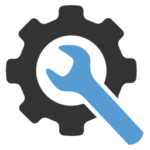 Design: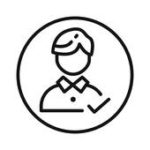 User-friendly: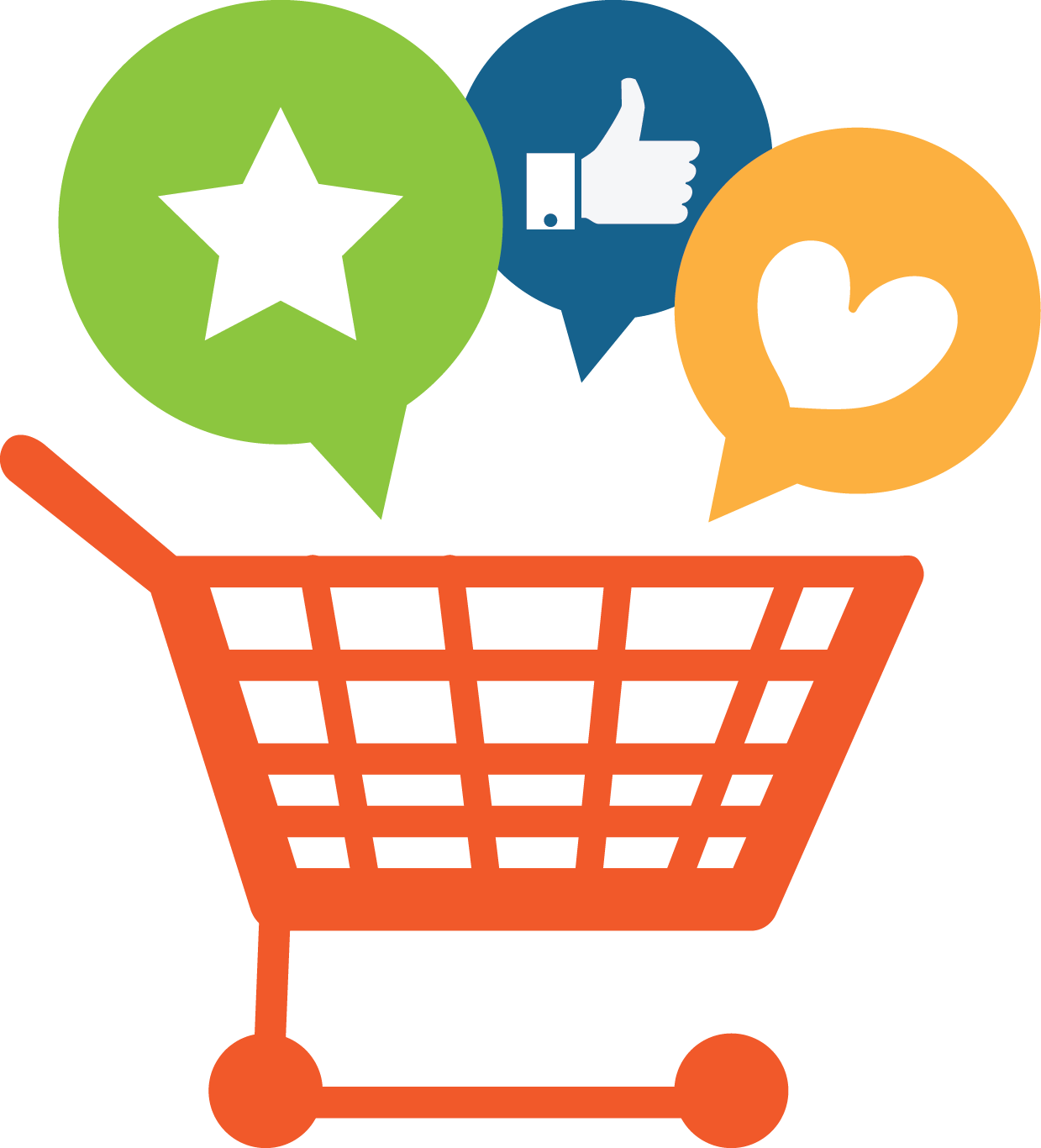 Features: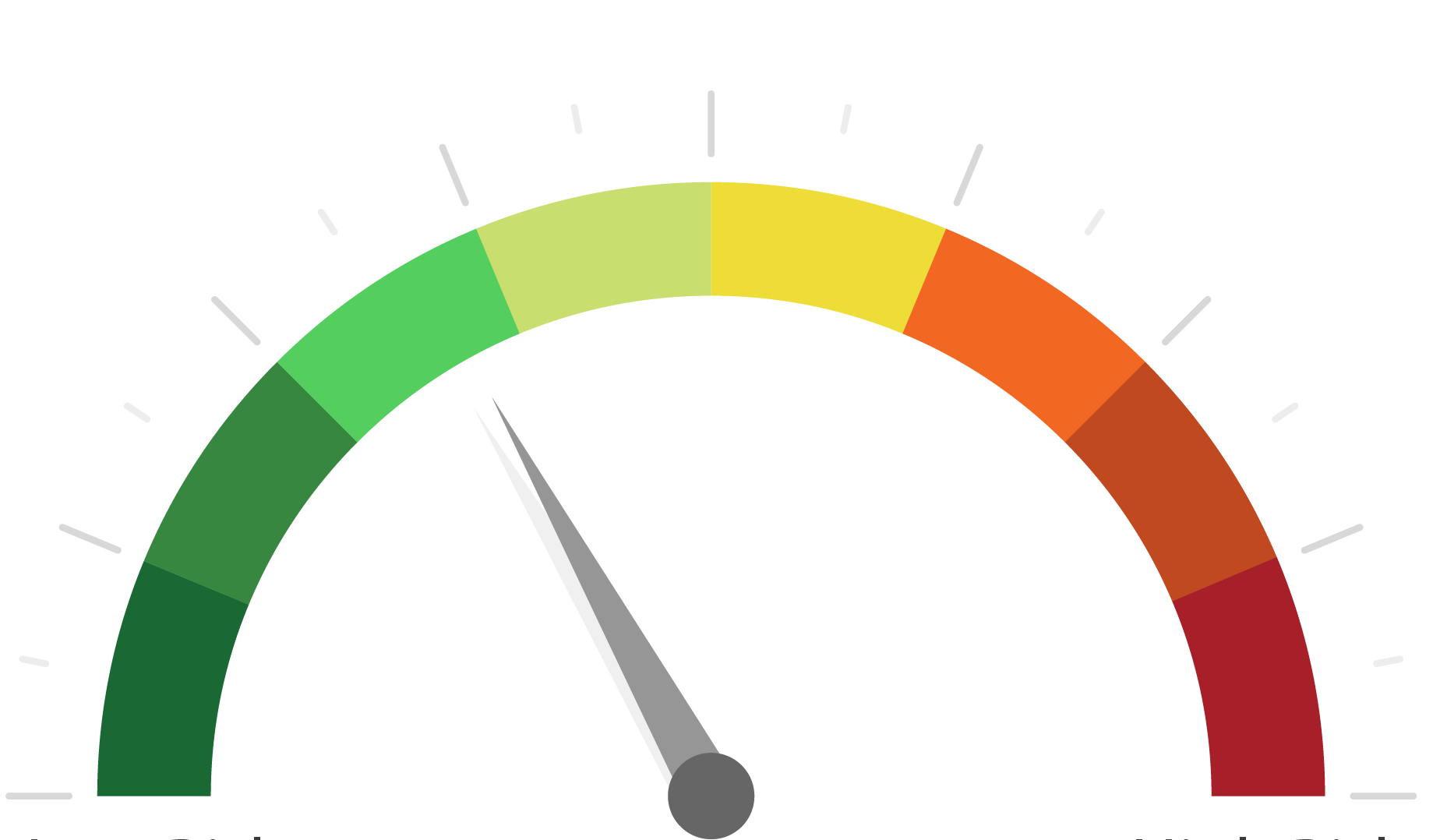 Performance:
Overall
Garmin Nuvi 3597 LMTHD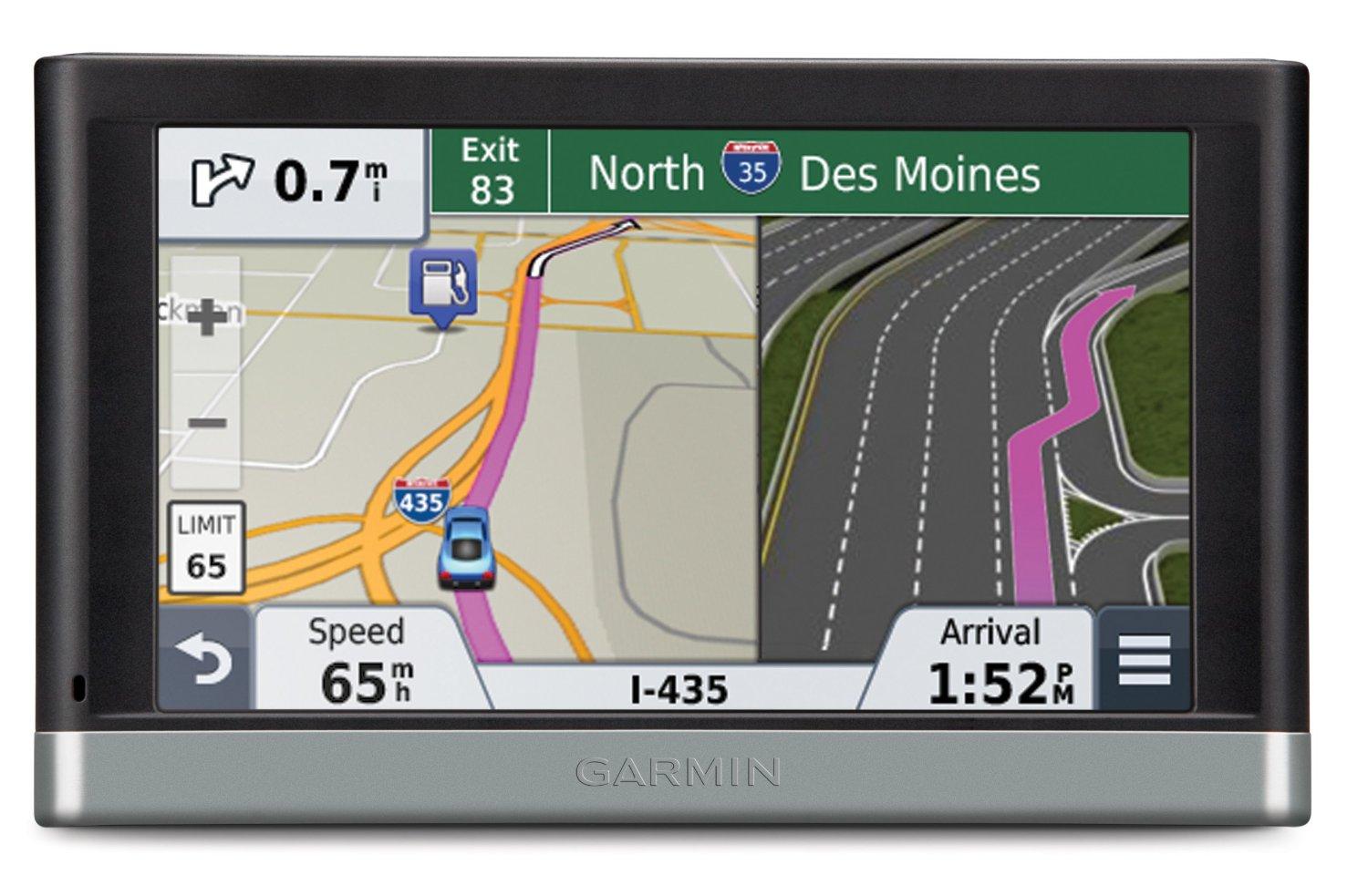 Watch the making of Garmin Nuvi 3597 LMTHD
The Garmin Nuvi 3597 LMTHD comes with a smartphone-style touchscreen and with a user-friendly interface. Packaged in a sleek design, it includes features like a state of the art magnetic mount, glass capacitive screen, and 3D lane assistance. The magnetic mount of the device is one of the best things about it- it magnetically attaches to your dash cradle and is easily removable by hand when you want to take the unit with you after parking.
This 5-inch screen GPS is an appealing choice for those who prefer a simple navigation system. It supports multi-touch and comes with lifetime traffic. The device will alert you if your route is congested and will offer an alternative route to help you arrive at your destination sooner. Like the Garmin NuvicamLMTHD, one of its main features is its voice active navigation. It is also Bluetooth-enabled,  allowing you to synchronize it with your smartphone so you can make hands-free calls.
Pros
Pros
Magnetic mount
Multi-touch glass capacitive display
Excellent voice prompts and control
Most responsive touchscreen on a GPS
Bluetooth compatibility
Lifetime maps and traffic
Cons
Cons
Premium, smartphone-enabled features entail costs
Reflective glass
Traffic alerts are sometimes inaccurate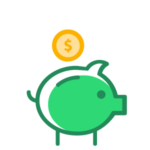 Affordability: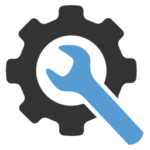 Design: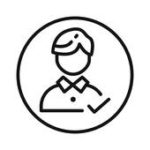 User-friendly: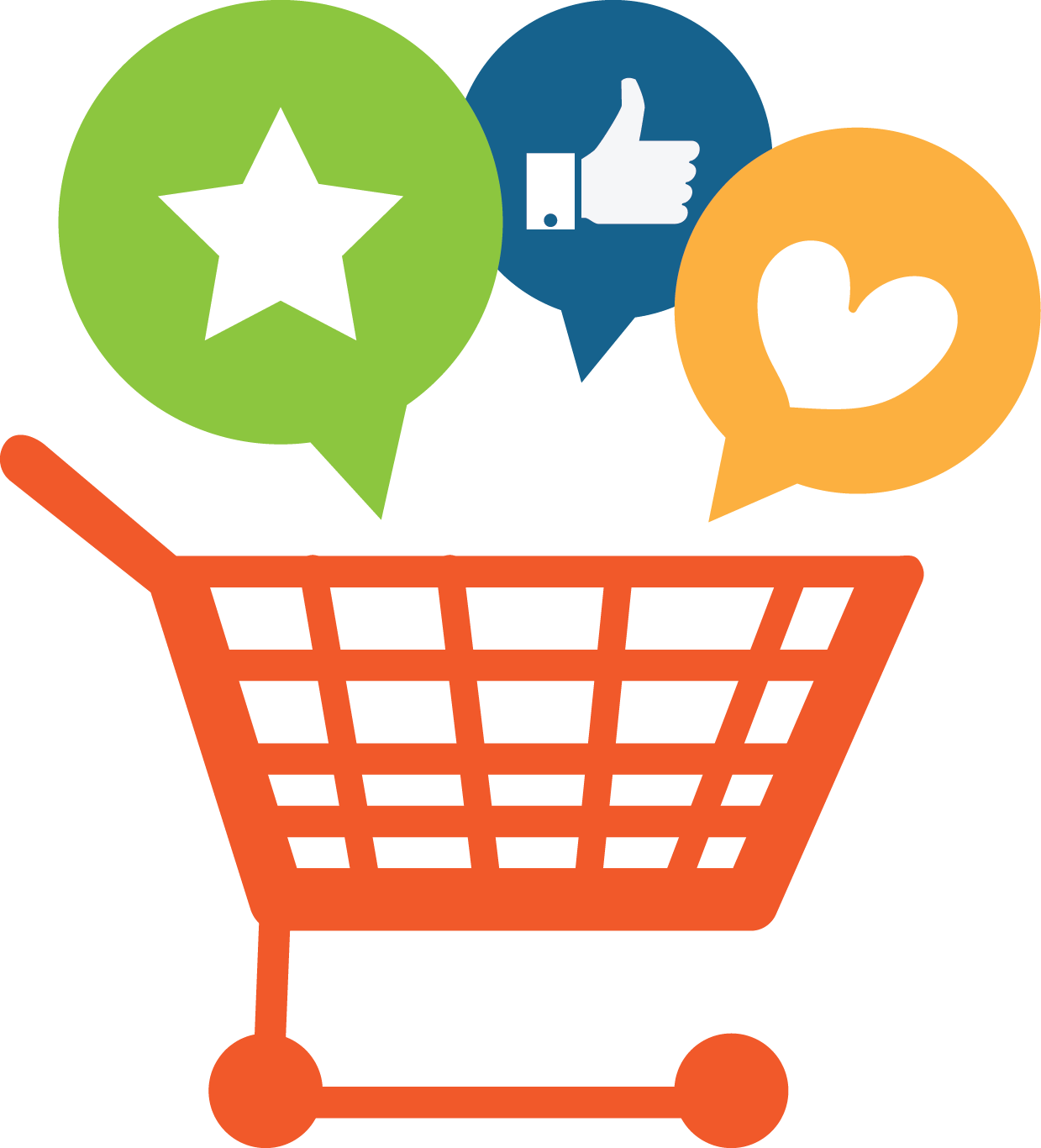 Features: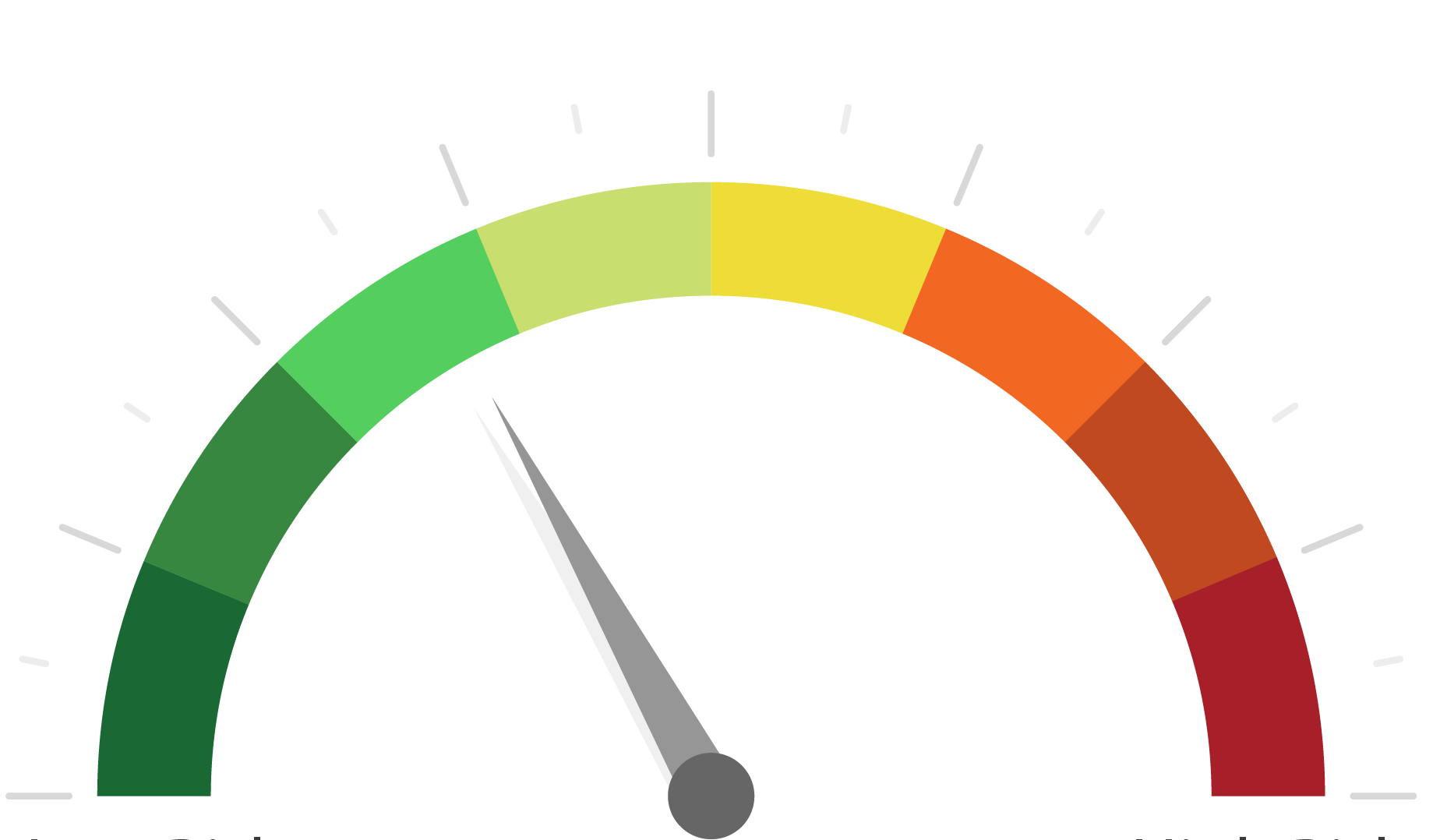 Performance:
Overall
Magellan RM6220-LM GPS Navigator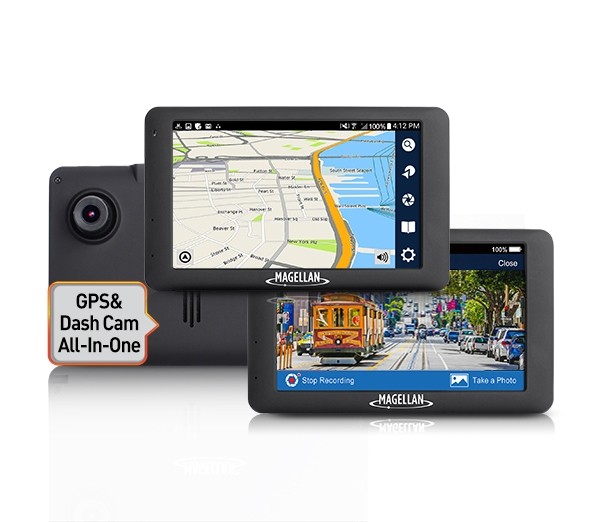 Watch the power Magellan RM6220-LM GPS Navigator
If you want a GPS that does not break the bank, then you might want to look at the Magellan RM6220-LM GPS Navigator. Equipped with a 5-inch display screen and an integrated HD recording dash cam, this small yet high performing device can display latest 3D maps available, including changing landmarks in metropolitan areas.
This GPS also has lifetime North America map updates and even features traffic camera alerts that give you updated traffic reports for red lights and speed cameras along your route. Its G-shock sensor detects any sudden impact and automatically saves footage to record the event. The device's Junction View also gives you realistic images of freeway signs and arrows to guide you to the correct lane. Aside from providing lane assistance, it also notifies you of speed limit warnings for a less stressful and safe driving experience.
Pros
Pros
More affordable compared to other GPS
Dual purpose- also functions as a GPS
Lifetime updated 3D maps and traffic alerts
G-Shock sensor that detects any sudden impact
Cons
Cons
Device is quite hefty at 1.13 pounds
Suction Cup Mount issues
Dash Cam resolution is not that clear
Poor user interface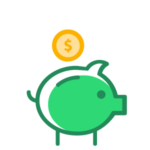 Affordability: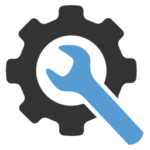 Design: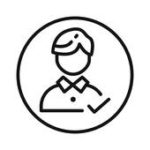 User-friendly: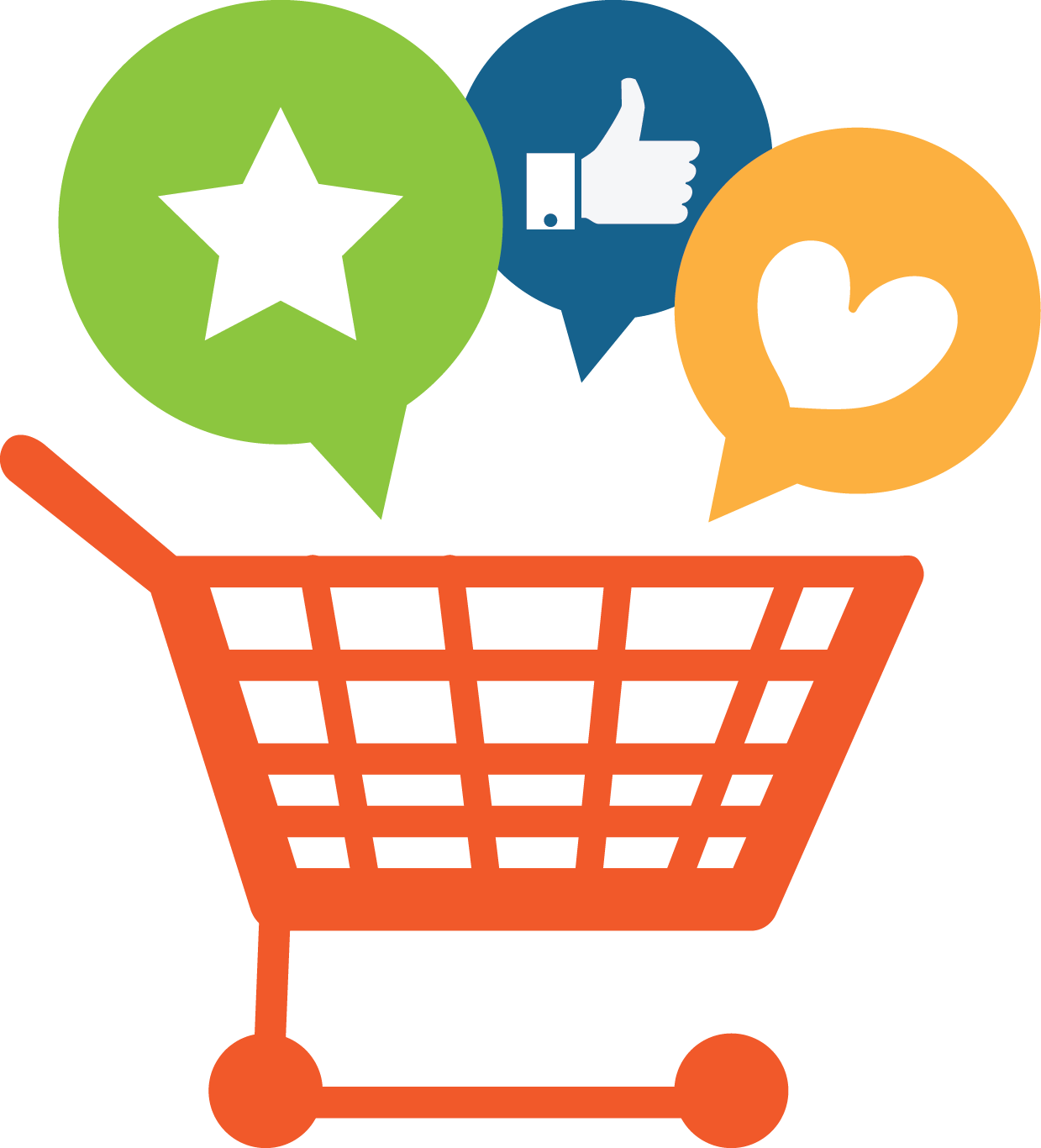 Features: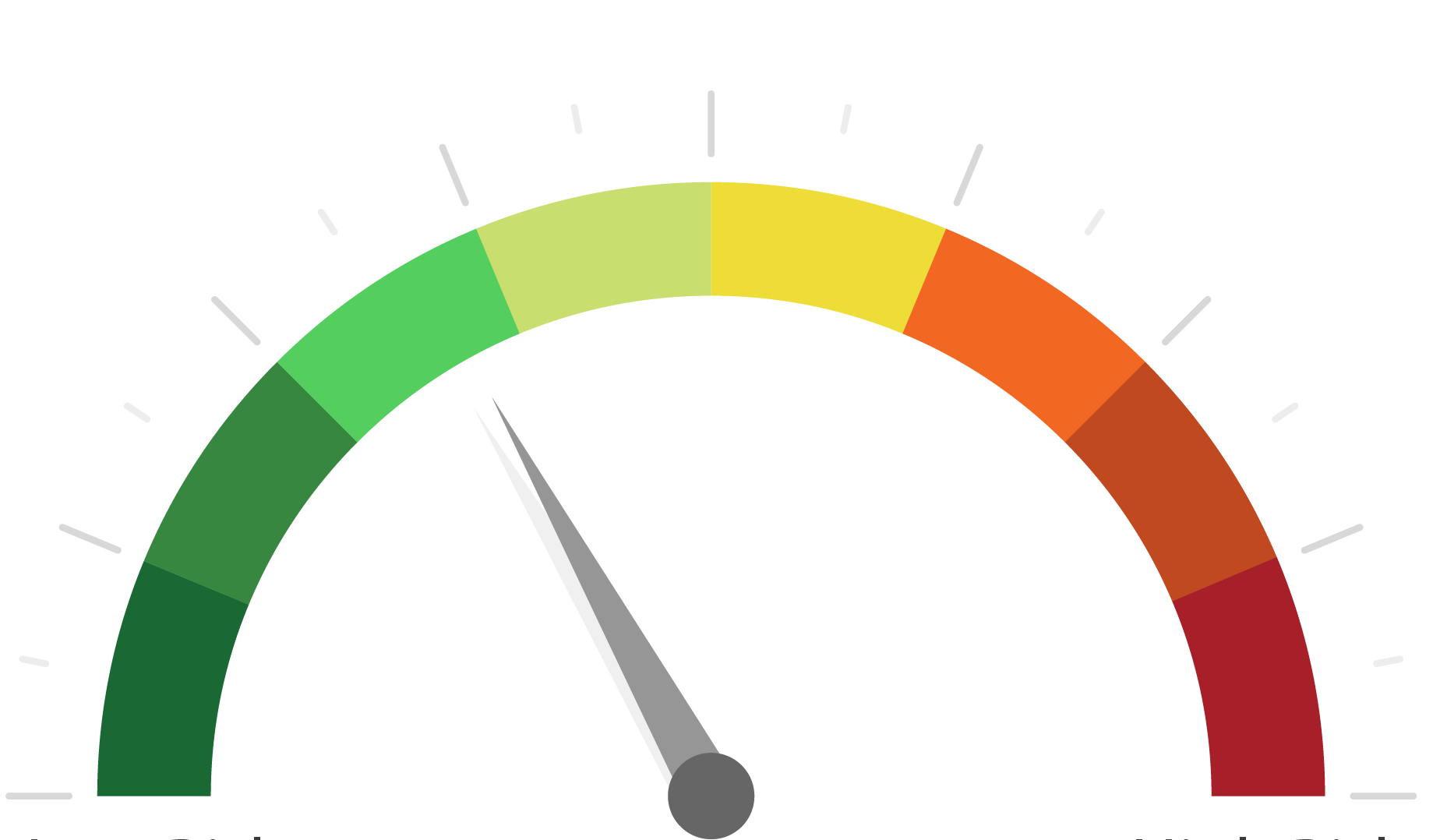 Performance:
Overall
TomTom VIA 1535 TM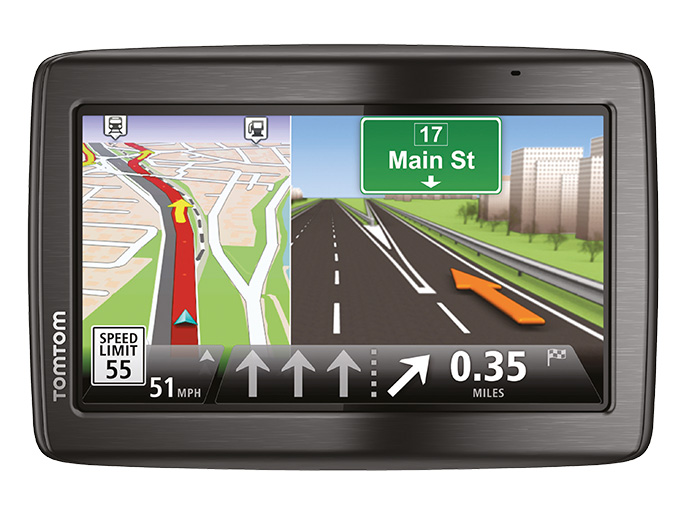 Last on the list is the TomTom VIA 1535 TM. Packed with free lifetime map and traffic alerts, the TomTom VIA 1535 has a more secure Easy Port connection compared to its predecessors. The packaging of the GPS is also notable- 5-inch color touchscreen display, thin profile, and has a metallic bezel with a brushed aluminum finish. The only button you can find in this device is its power button which can be found on the back of the unit. It also comes with up-to-minute traffic alerts to help you avoid traffic jams. The real-time map feature also helps navigate areas with ease. The split-screen view option may be the most unique feature the device has that makes it a stand out compared to other GPS. With this feature, you can have a bird's eye perspective and also view what's happening right in front of you.
Pros
Pros
High resolution screen
Bluetooth compatibility
Real-time map and traffic updates
Voice activated
Smartphone charger compatible
Loud and clear instructions
Compact packaging
Clear voice prompts
Cons
Cons
Occasionally slow interface
Complicated navigation in split screen view
Stubborn touch screen
Traffic information does not cover surface and secondary roads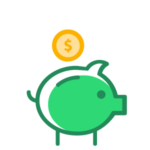 Affordability: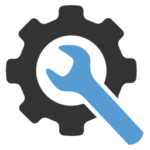 Design: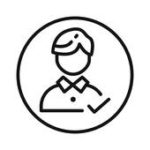 User-friendly: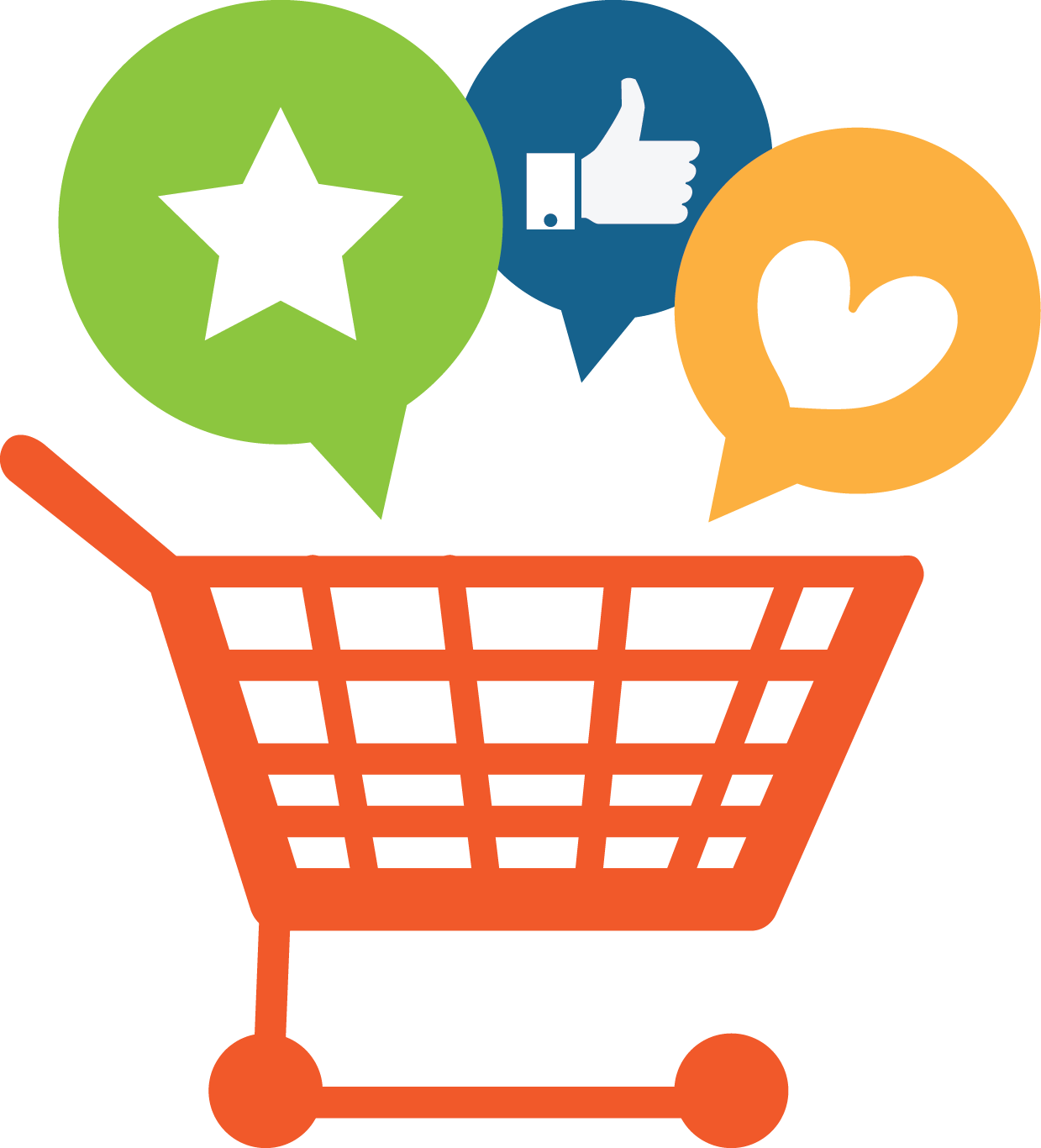 Features: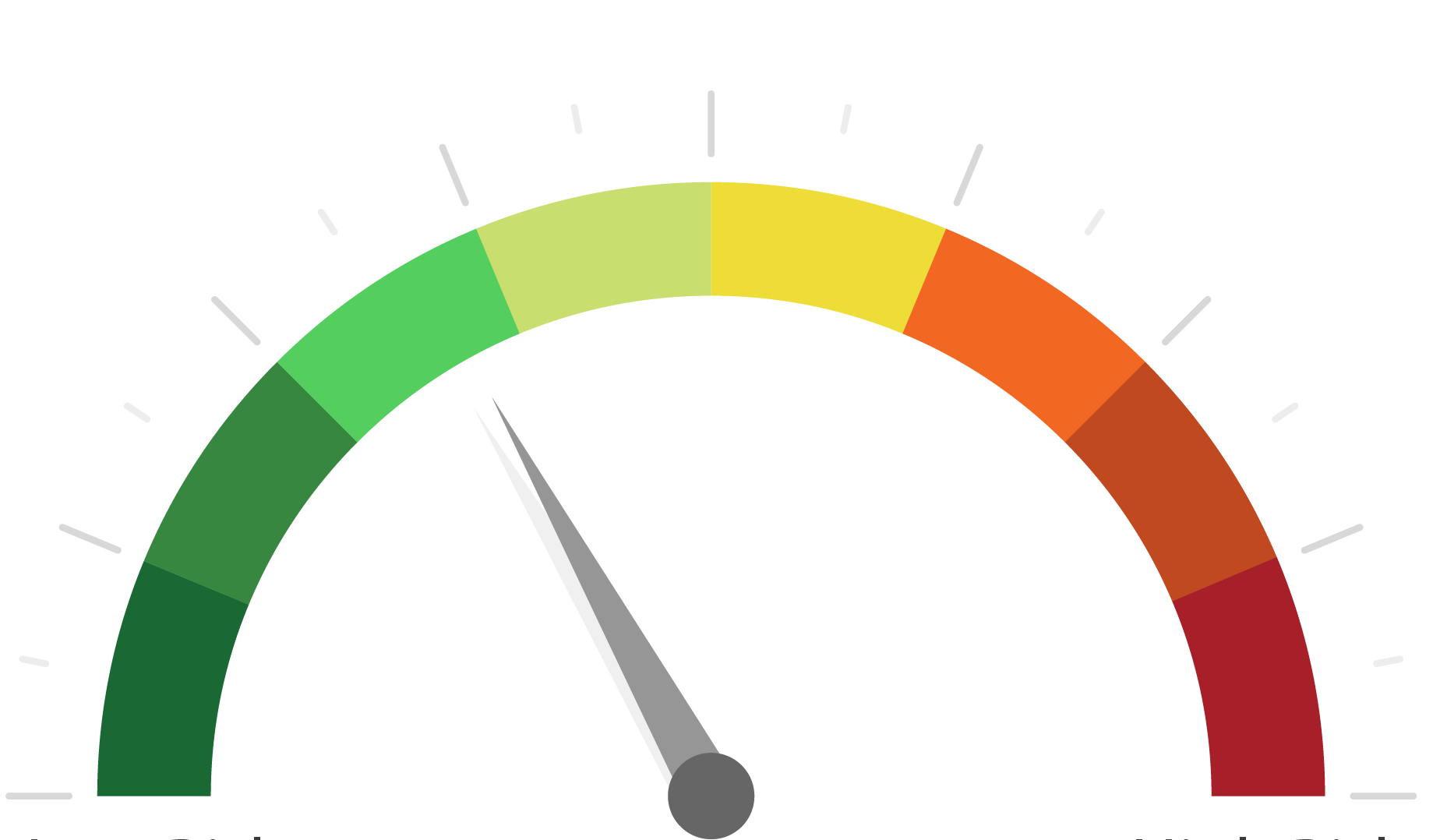 Performance:
Overall
As always, from here in Best Consumers Reports, drive safely because the speedway often leads to the cemetery!