Ebanel Retinol Cream
Body Merry Retinol Cream & Moisturizer
Kleem Organics Anti-Aging Retinol Moisturizer Cream
Pure Biology Premium Retinol Moisturizer Cream
Paula's Choice RESIST Intensive Repair Cream
The beauty and skincare industry is ever-evolving. Each year, new products are introduced to the market and claim to work wonders. If you are a skincare enthusiast, chances are you have heard about retinol.
A form of vitamin A, retinol, is known to neutralize free radicals, stimulate skin collagen production, and hasten cell turnover. That is why it has become one of the most critical ingredients in many anti-aging skincare products. It can treat acne, reduce fine lines, and diminish hyperpigmentation.
But since a healthy dose of retinol can dry out your skin and cause redness, it is better to use retinol cream moisturizers. These products are friendlier to your skin and cause less irritation.
When and How You Should Start Using Retinol Moisturizing Creams
Once you have reached the magic numbers 4 and 0, you might want to consider using retinol and acquire its benefits. In your 40s, the damage caused by sun exposure and skin aging can significantly weaken your skin's foundation. Collagen production will slow down, and you need something to stimulate it.
A topical retinol moisturizing cream can come in handy. However, make sure you are using it correctly. Retinol creams must be used in moderation. Applying it too much and too often can cause more damage to your skin.
Retinol moisturizing creams can be applied after you have cleansed your face. Your skin must be dry before using it, so the product absorbs more deeply. A pea-size amount is often enough to cover your whole face. It is ideal to start with your chin, applying the cream with your fingertips in upward and outward motions.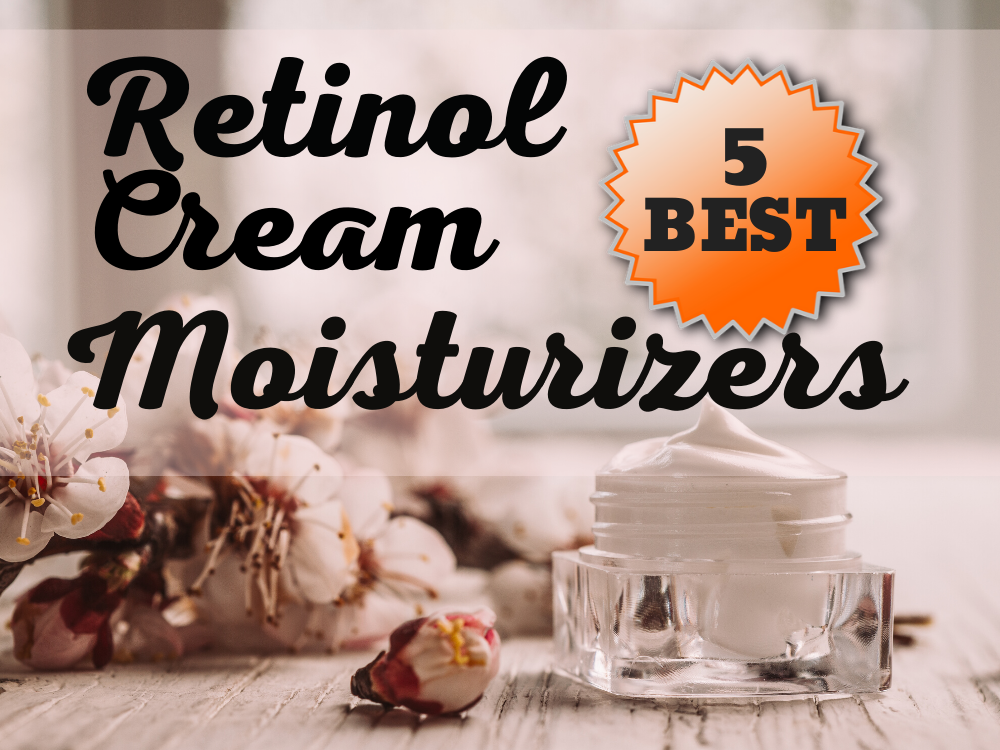 Are you curious about which retinol moisturizing creams can give you great results? Here are five of the best:
1. Ebanel Retinol Cream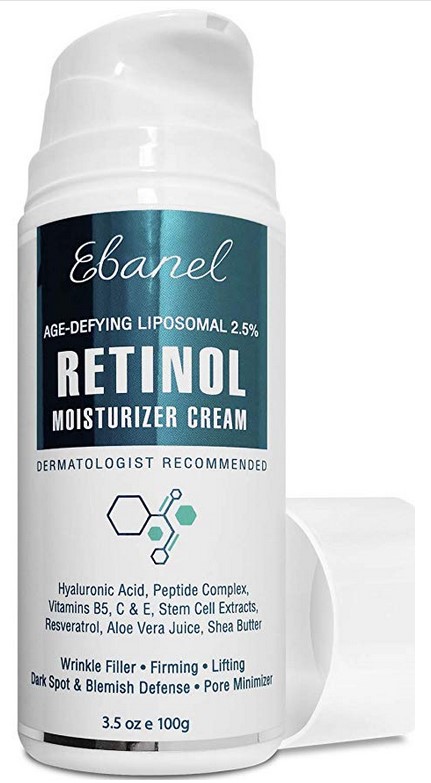 For brighter and more radiant skin, you can't go wrong with Ebanel Retinol Cream. This moisturizing cream is designed to work at a cellular level, stimulating collagen production and cell renewal and slowing down the aging process.
It is enriched with peptides that help repair aging and damaged skin cells. It evens out your dull skin through exfoliation, leaving it firm, plump, and smooth. Another of its standout features is its ability to stop your pores from clogging. This prevents pimples and blackheads from forming, minimizing acne breakouts. This cream also helps balance your oil level, decrease redness, and increase your skin elasticity. Aside from your face, you can also use this for the skin under your eye. It helps diminish eye bags, dark circles, fine lines, and wrinkles.
If you are a green advocate, you will love how this product is cruelty-free and vegan-friendly. It is also hypoallergenic and paraben-free.
Our Verdict

Try this out! The Ebanel Retinol Cream will help you rejuvenate your skin!
---
2. Body Merry Retinol Cream & Moisturizer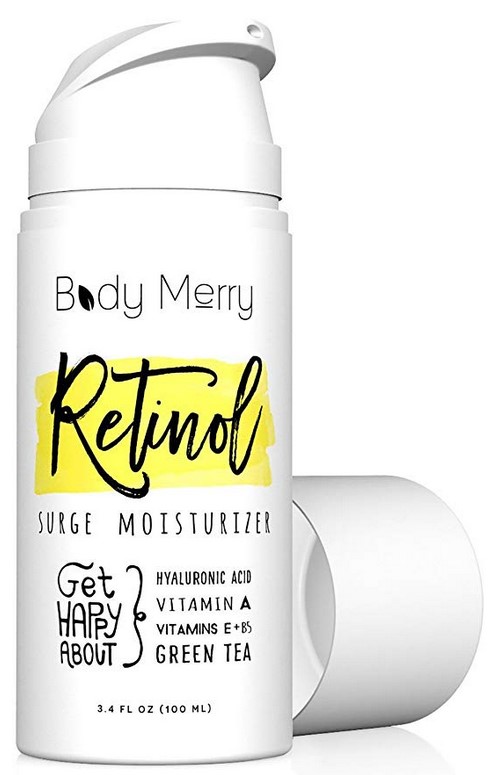 A breakthrough cream for both daytime and evening use, Body Merry Retinol Cream & Moisturizer helps boost and lift dull and sagging skin.
It is packed with antioxidants and nutrients with ingredients from the best that nature can offer. It includes naturally rich moisturizing ingredients such as green tea, organic jojoba oil, and aloe that leaves your skin nourished and hydrated. The retinol in this cream is meant to combat signs of aging and reverse skin damage. Its fragrant-free formula makes it more friendly to your skin. It is also non-greasy and light; it feels more like a luxury serum that absorbs quickly for optimum benefits.
For environmentally-conscious individuals, this retinol moisturizing cream is cruelty-free and Leaping Bunny Certified. They are also suitable for all skin types, making it ideal even for those with sensitive and easily irritated skin.
Our Verdict

Body Merry Retinol Cream & Moisturizer… Try it and love how it makes your skin feel!
---
3. Kleem Organics Anti Aging Retinol Moisturizer Cream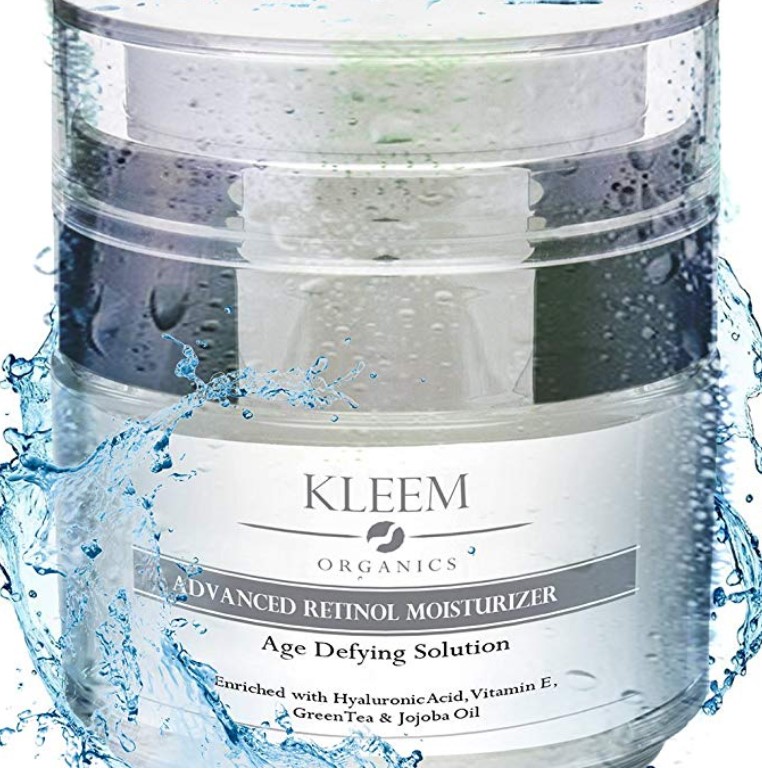 Your moisturizer does not have to break the bank. Kleem Organics Anti-Aging Retinol Moisturizer Cream is an affordable yet effective formula that provides a guaranteed 72-hour deeper hydration for men and women.
This cream contains retinol to boost collagen and elastin production, which can reduce the appearance of wrinkles, crow's feet, circles, and fine lines. It also enhances your skin's ability to retain moisture, leaving it soft and smooth all day long. Apart from retinol, it also features other bio-active ingredients, including hyaluronic acid, vitamin E, green tea, and jojoba oil. This formula has anti-aging nutrients that smoothen and evens out your skin texture for a radiant and younger-looking complexion.
While it can be used during the day, this unique formula is also designed to work throughout the night, a time when your skin is most receptive to its benefits. It replenishes moisture loss during the day and stimulates collagen production for a healthier, plumped skin.
Our Verdict

The Kleem Organics Anti-Aging Retinol Moisturizer Cream is great for women, as well as men… AND it's affordable.
---
4. Pure Biology Premium Retinol Moisturizer Cream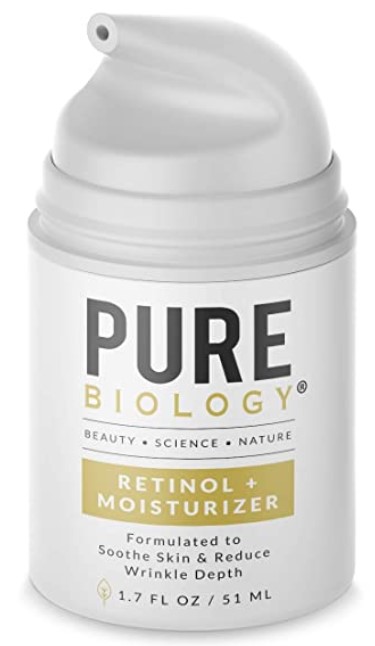 Do you want to lighten your dark spots and reduce your wrinkles? Look no further than Pure Biology Premium Retinol Moisturizer Cream that aids your fight against skin aging and damage.
It is packed with proven based ingredients, including Retinol, hyaluronic acid, Vitamins B, C, and E, and argan oil, making it one of the strongest and potent creams in the market. It also contains hydrating Panthenol and avocado oil to help soothe and smooth skin, minimizing pores and boosting collagen day and night. This retinol moisturizing cream reduces fine lines and wrinkles, lightens the skin, and leaves the skin firm and moisturized.
The non-irritating formula makes it an ideal choice for those with sensitive skin. It also absorbs quickly to the skin without leaving it dry. It suits all skin types, including dry or oily and acne-prone skin.
Our Verdict

Buy from Amazon Prime – get it quickly and with free shipping!
---
5. Paula's Choice RESIST Intensive Repair Cream with Retinol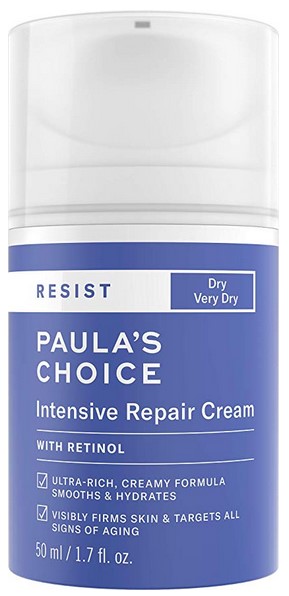 Want a product that can deliver deep, skin-reviving hydration? Paula's Choice RESIST Intensive Repair Cream with Retinol is a rich, intensive, moisturizing treatment that can deeply hydrate your skin.
It has a unique blend of emollients retinol peptides and antioxidants, which helps restore your skin, softening fine lines and wrinkles, and leaving your skin smooth and firm. Made with your skin in mind, this moisturizing cream complements all skin types, including those with dry, oily, or sensitive skin.
You can use this cream as part of your evening skincare regimen. It can also be used during the day, ideally after you applied a broad-spectrum sunscreen. It is best for smoothing your face, neck, and eye area.
Our Verdict

Great for all skin types!