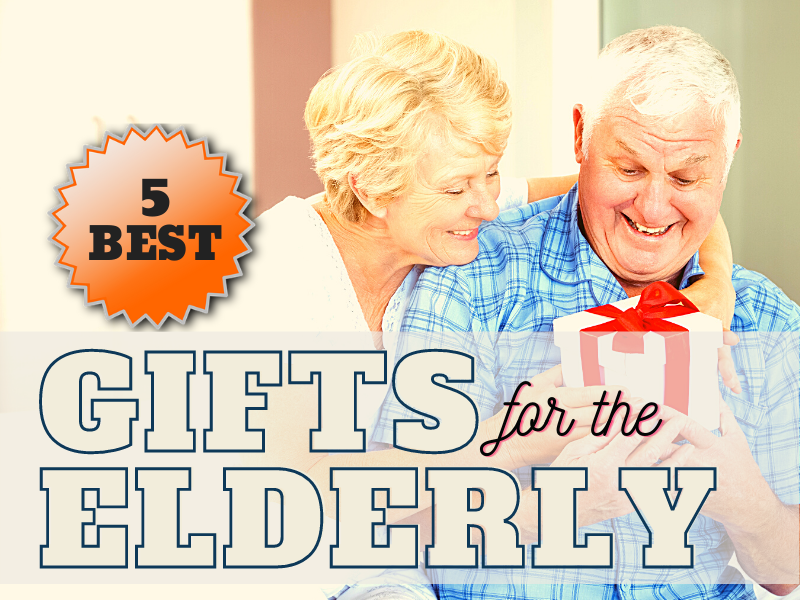 Don't know what to gift your nana or grandpa? Thinking of a memorable gift for your parents who are retiring soon? How about a thoughtful present for the elderly neighbor who has always been kind and sweet to you? It's hard to find the perfect present for the elderly—and it's even harder when they tell you they don't really need anything! This is because most of them feel like they already have everything they need and just don't want to burden you.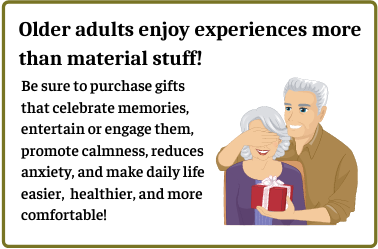 Retirement can be overwhelming, and it can make the senior members of our family feel unsure about their new life. Some will find a new hobby or pursue education. Others will spend their time traveling and contributing to society through charities and do volunteer work.
So, what kind of present should you get them? No more robes, socks, calendars, or picture frames. This year, take it up a notch and be sure what the elderly will do with all their free time. Make the seniors feel loved and special by selecting gifts that are helpful in their everyday lives. We have gathered up a couple of useful and aesthetic gifts the elderly adults would surely love.
Here, we feature five of the perfect products for your seniors. Check out our five highly recommended gifts for the elderly:
1. Stander EZ Fold-N-Go Rollator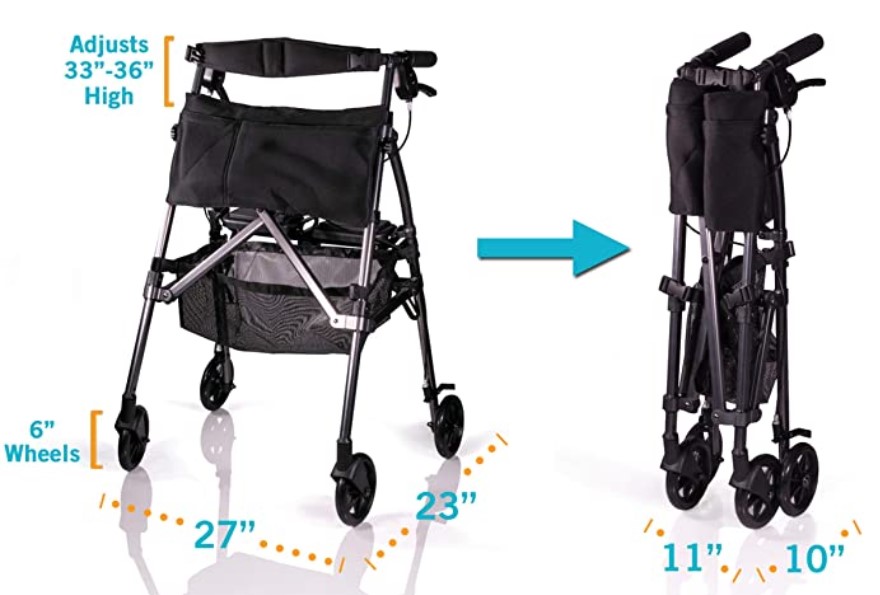 The Standard EZ Fold-N-Go is an excellent gift for seniors with balance and mobility issues. This rollator lets them move around comfortably and get outside to enjoy activities safely. The Stander Rollator features 6-inch wheels and a patented braking system for effortless braking. It is pretty lightweight at 15 lbs. and built with folded dimensions of up to 3 times smaller than any other rollator. So, seniors won't have to worry about lifting it.
What's even better about the Stander EZ Fold-N-Go Rollator is that it is folded at a touch of a finger requiring little pressure. Users can easily store this rollator in their cars making it great for doing errands. Its non-slip adjustable seat is wide providing a comfortable backrest. It also features a small pouch and a hanging basket. Get this rollator to create a life-changing experience for the elderly.
Our Verdict

Keep them mobile with the Stander EZ Fold-N-Go Rollator. Check it out on Amazon.com!
---
2. AeroGarden Bounty Indoor Hydroponic Herb Garden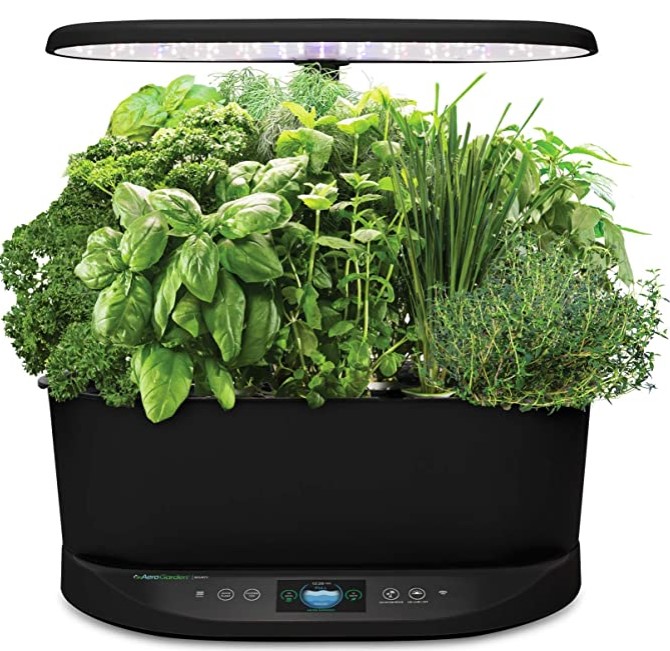 Now that the senior adults have more time, you can bring thyme, basil, chives, cilantro, and parsley into their lives by giving them the AeroGarden Bounty Indoor Hydroponic Garden. Gardening has never been this convenient. The AeroGarden uses the hydroponic system that allows users to grow plants and herbs with little to no soil at all. All you'll be needing is water and air circulating into the root system. With smart gardening, seniors do not have to waste their energy with tilling, plowing, cultivating, and eliminating weeds from pots.
This product is WiFi enabled so users can check their herb's status or turn its light on/off through an app called AeroGarden or their Amazon Echo device. It comes with built-in reminders, hi-res touch screen, and adjustable grow lights. When away from home, users can set it to Vacation Mode, and it does all the work for them. Users can grow up to 9 kinds of plants by dropping in pre-loaded seed pots and be surprised at their quick growth. This product includes 9-Pod Gourmet Herb Seed Pod Kit so your seniors can grow as many fresh ingredients at home.
Our Verdict

Gardening is such a great pastime for older adults, as well as children. Order your AeroGarden today!
---
3. LBWT LED Desk Light Touch Sensor Folding Table Lamp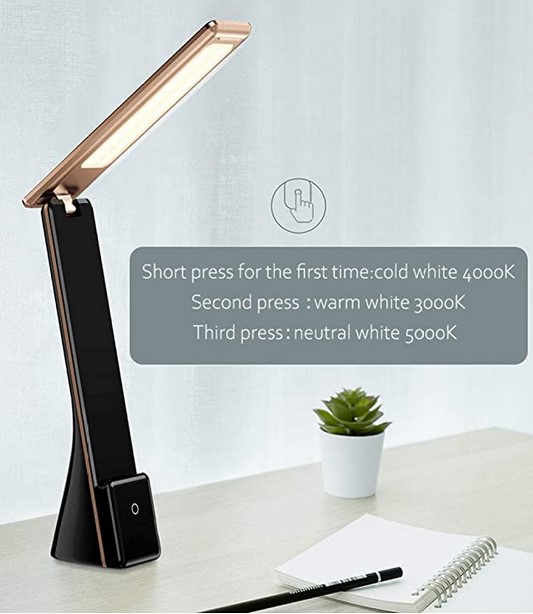 Elderly people especially those who love reading must have a good nightlight. A good bedside lamp can also prevent senior adults from tripping over or falling at night. The LBWT LED Desk Light Touch Sensor Folding Table Lamp is the perfect gift for the elderly who have poor eyesight and dexterity issues.
With a lighting system that's flicker-free and soft, the lamp is easy on their eyes. It is stylish, minimalist, and is the lightest desk lamp on the market. With a soft touch, users can change the light from cold white, to warm white or neutral white. It comes with a 5W energy-efficient LED and charges by USB.
Our Verdict

This LBWT LED Desk Light Touch Sensor Folding Table Lamp is great when you need a little touch of light for reading or ambience.
---
4. ZPFDM Silver Mesh Tea Strainer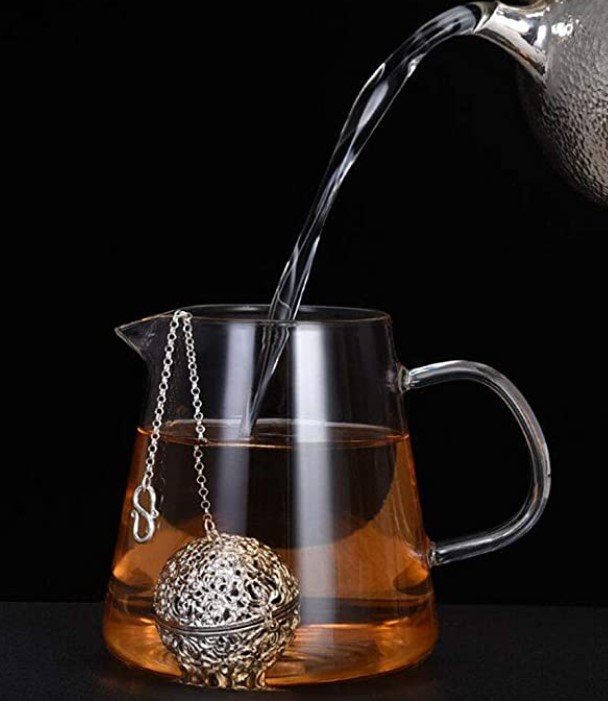 With its health benefits and a range of taste, tea is one of the popular beverages in the world. It's only right to make the tea experience for the elderly pleasurable by using creative tea strainers or infusers. This product is a wonderful gift for tea lovers who prefer brewing loose-leaf tea because of its flavor and fragrance. To properly brew loose-leaf tea, they will need the right mesh infuser or strainer.
The ZPFDM Silver Mesh Tea Strainer is a carved mesh ball infuser that's ready to take a dip into hot water. This tea infuser's fine mesh allows for full flavor extraction. Not only does this little device look great but is also efficient leaving no loose-leaf debris behind. The package includes a chain and a hook which makes it easy for senior adults to retrieve it from a steaming kettle. It's also easy to clean, dishwasher-friendly, and does not easily rust.
Our Verdict

It's tea time… Either for themselves or a group of chatting friends, the ZPFDM Silver Mesh Tea Strainer is a great way to brew exceptional tea.
---
5. KRUPS EA9010 Fully Auto Cappuccino Machine Espresso Maker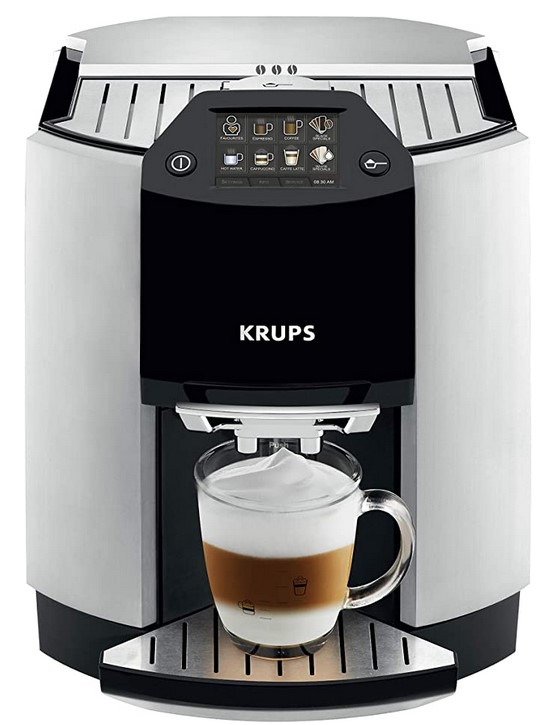 If your senior is the type who likes to customize how their coffee is made, then you can't go wrong with the KRUPS EA9010 Fully Auto Cappuccino Machine Espresso Maker. This automatic espresso machine will do the work for them to ensure that they have the perfect, aromatic beverage when they wake up. Users will only need to initially program up to 17 recipes of their favorite cuppa or set profiles to their preference.
With its one-switch operation, KRUPS automatic espresso machine will give users the convenience of selecting their coffee. The automatic machine does the job for the users by ensuring the proper quantity of coffee, grinding quality, and water temperature to make preparation quick and easy. It also features automatic 2-step frothing, patented brewing system, and a metallic conical grinder. Users do not have to clean the insides of the machine; however, you may add cleaning accessories for even a much better experience for them.
Our Verdict

The Krups Espresso Machine provides another treat option for entertaining! Buy one today from Amazon.com!