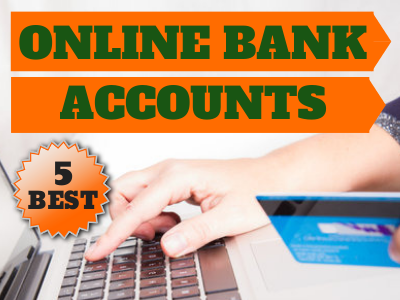 The bank account is the core of your personal finances. Therefore, it is essential to select the best bank to serve your needs. The Internet has paved the way for innovative ways through which the banking industry operates. Nowadays, consumers go for an online bank over a traditional one because of the obvious benefits that come with making transactions using advanced technology.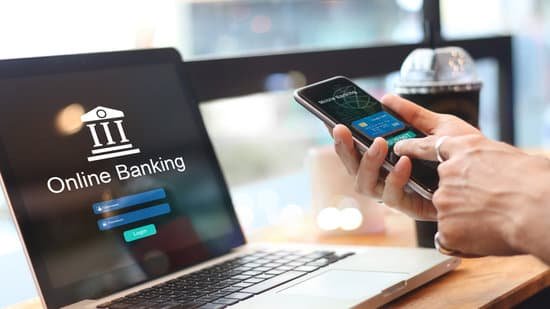 One of the biggest advantages of an online bank is cost. Online banks normally do not charge fees, unlike traditional banks that charge you on a periodic basis if you do not meet their banking terms. Thankfully, there are a lot of banks too that help you reduce your fees or eliminate them altogether, including overdraft fees that accumulate fast in your account. Another thing is that online banks run on a variety of mobile platforms where bank account holders can easily monitor their fund transfers, deposit checks, pay bills, and check balances and transactions.
Now, the drawbacks. One of the things you should consider in opening an online account or enrolling an existing one is the bank's cash deposit transaction rules. Cash and tip-based employees, valet parkers, and restaurant savers cannot really rely on online banks because there is no in-person customer service.
Watch: Internet Banking Explained
Things to Consider
In assessing an online bank account, here are some features that you should look at: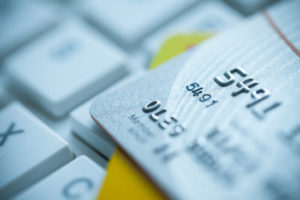 Safety and security: The online bank needs to be insured by the Federal Deposit Insurance Corporation (FDIC) and there should be a stable security process.
User-friendliness of websites or apps: The apps or websites should not have glitches or bugs and the interface should be easy to use.
Savings account and savings plans: Money may accumulate automatically if placed in auto-pilot mode.
Customer service: One should read user reviews regarding the bank's reputation in terms of customer service. Questions from customers should be answered well and promptly.
Accessibility to money: The amount of time it takes for money to be withdrawn when one needs it should also be taken into consideration.
Additional banking services and products: The ability to pay bills online, obtain a mortgage, and buy CDs need to be checked, and if it is possible to obtain a debit card for spending money. Traditional banks normally provide a broad selection of services, yet online banks usually concentrate on one or two services.
Existing banking relationships: This is ideal if you are dealing with institutions that have internet bank accounts so that you can be eligible for additional benefits to keep your businesses intact.
Existence of checking accounts, money market accounts, rewards accounts, and loans
It is essential to know and look for these features, yet the perfect combinations of such features will be highly dependent on one's banking style. The features of different online bank accounts need to be compared for the consumers to be able to decide which bank will best serve their financial objectives.
Methodology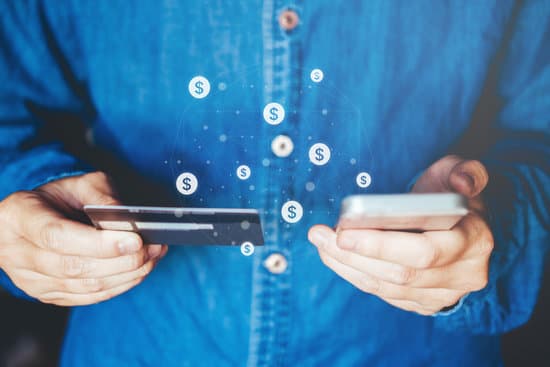 Our 5 Best Online Bank Accounts lists the top-rated banks that present its clients with web-based options. Based on Interest Rate, Mobile Banking Experience, Minimum Deposit, Maintaining Balance, Monthly Fees, Availability of Loans, and Overall Competence of the Bank, we rate the bank through the star rating method, specifically between to . An overall rating will be provided for each brand the highest being (5/5).
The chart below is a comprehensive comparison of the best features of the banks that offer you the best online bank accounts. Following the table is a detailed review of the online bank account options to help take an even closer look.
| | | | | | |
| --- | --- | --- | --- | --- | --- |
| Name of Bank | Ally Bank | Bank of America | Capital One | iGo banking | Asos Bank/Bank of Internet USA |
| Interest Rates | Highly competitive interest rates | Lower than average | Fairly good interest rate | Highest interest rate | Lower than average |
| Loans | Available auto loans | Loan terms of 12 to 60 months; car loans are available | Competitive rates (4.06% for used cars, 3.89% for new cars); Immediate approval; short lending term (36 months) | Nothing stated | Nothing stated |
| Mobile Banking | App can be used to pay bills, deposit checks online, and handle money transfers | Easy access of cash | Nothing stated | Can access online statements and receive direct deposits | Can deliver online statements and receive direct deposits |
| Monthly Fees | Zero | $8 monthly | None | None | None |
| Transfers | Not free | | Nothing stated | All free except for wire transfers | Free |
| Minimum Maintaining Balance | $15,000 | $500 | None | None | None |
| Minimum Deposit | $2500 for money market accounts | Relatively low | Nothing stated | $1 for savings account | $100 |
| ATM fee reimbursement | $10 monthly reimbursement | Can be done every statement cycle | Nothing stated | Nothing stated | Unlimited |
| Overdraft fees | $25 charge | High; reaches $140 daily | Flexible; can be rejected | Nothing stated | Nothing stated |
| FDIC-insured? | Yes | Yes | Yes | Yes | Yes |
The Details
Ally Bank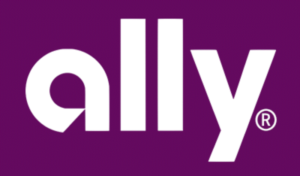 Ally Bank is regarded as the best among allied banks since it has great customer service, high interest rates, and low fees. Ally Bank also has investments, home loans, auto loans, and credit cards as well as savings, checking, money market, and Certificate of Deposit (CD) accounts. The bank is considered a full-service finance company that handles everything related to banking and money matters.
Savings Account Features
The savings account has relatively high interest rates. Interest rates are greater than the rates of the Bank of Internet USA or Asos Bank. There is also a $10 monthly reimbursement with regard to out-of-network ATM fees. The savings account of Ally Bank has no maintaining balance in order to earn interest. It also has no monthly maintenance fees and no minimum deposits in order for an account to be opened. With the bank's online savings account, the limit is only six transfers and withdrawals monthly. Additional transactions may have a $10 charge.
Checking Account Features
The checking account of Ally Bank features free usage of any Allpoint ATM, has zero monthly fees, but has interest. It also provides up to $10 per statement period through fee rebates from ATMs in the country.
Money Market Account Features
The bank's money market account and CD rates require a minimum deposit of $2500 but account owners enjoy the benefits of high rates. Though CD accounts may range from three months to ten years. Cash can be withdrawn in all Allpoint ATMs for free.
Online and Mobile Banking Features
Online and mobile banking include free transfers to accounts at other banks, mobile check deposits, fast and free transfers to friends and family with Zelle, and 24/7 phone customer service.
Deposit and Withdrawal
In order to open an account, there is no minimum deposit required and minimum balance to maintain to earn a base interest rate. Nevertheless, to earn a premium interest rate, a regular balance of about $15,000 needs to be maintained. Fund availability is fairly good, with most transfers and deposits done in one to two business days.
Mobile Banking App
The bank's mobile banking app is featured in Android and Apple phones. It can be used to send and receive money through a phone number or email address, pay bills, deposit checks online, establish and handle money transfers in between accounts, search for ATMs, review transactions, and check account balance.
Accounts are secured through two-factor authentication, which sends randomly generated security codes to the customer's phone through text messages or to his or her email. This feature also offers free anti-malware software. This will also enable one to receive notifications with regard to possible suspicious activities on an account like new accounts opened, changed ID or passwords, and multiple login attempts. There are also notifications regarding the account owner's deposits and balance as well as alerts regarding overdrafts and overdraft transfers.
Customer Service
Ally Bank has highly competent customer care associates whom you may talk to 24 hours a day, seven days a week. On Ally Bank's website, there is an option where you can set the expectation of the customer as to how long he or she can wait on hold. The secure email form on the bank's website can also be used to start the conversation through a live chat.
Other Features
Through the Automated Clearing House (ACH) process, there is no prevailing cost in transferring money from Ally bank accounts to outside accounts. Moving money through wire transfers though entails a $20 fee, especially if it is a domestic wire transfer. Money is also secured since the bank is FDIC-insured. All deposits have insurance up to $250,000 per account, per individual.
Watch: Turn Your Bank Accounts into a Budgeting Machine
Pros
Interest rates are competitive in terms of savings and checking accounts. It also has limitless ATM reimbursements. The reimbursement may reach up to $10 for ATM fees every statement cycle.
Ally Bank also has clear account terms and conditions and it has zero monthly fees.
The mobile banking app is convenient for checking balances, transferring money, depositing checks, and reviewing one's transactions.
The balance of CDs should be at least $15,000 in order to obtain a good interest rate for checking accounts.
Cons
The only loans that this online bank offers are auto loans, which may be available through selected dealers.
The bank does not offer equity loans.
Early withdrawals have penalties.
There is a $10 excessive transaction fee and a $25 for overdraft fees.
Our Verdict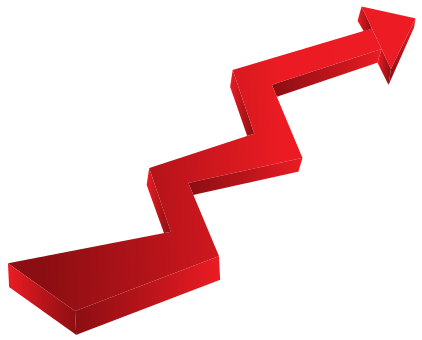 Interest Rate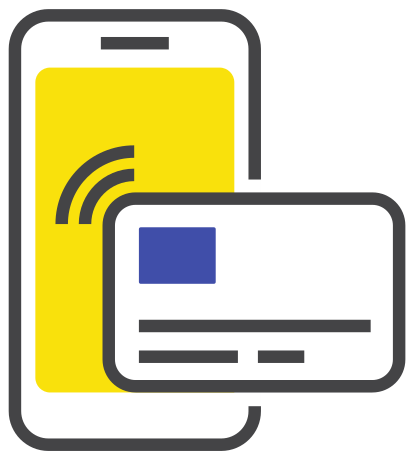 Mobile Banking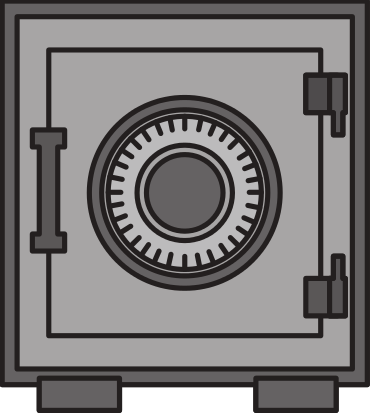 Minimum Deposit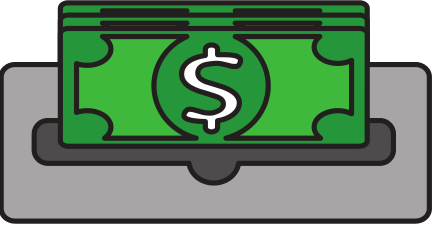 Maintaining Balance ​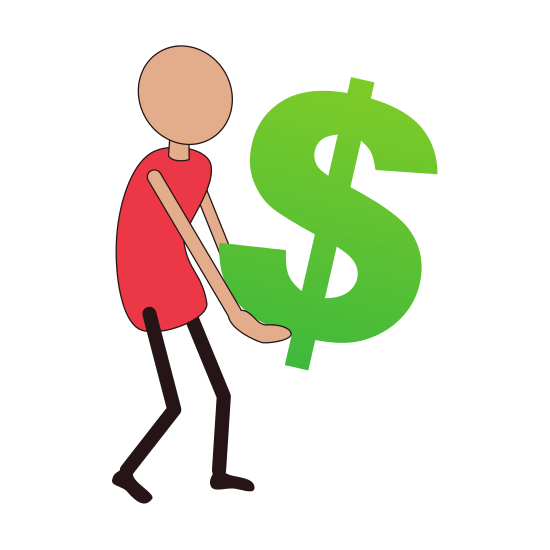 Monthly Fees​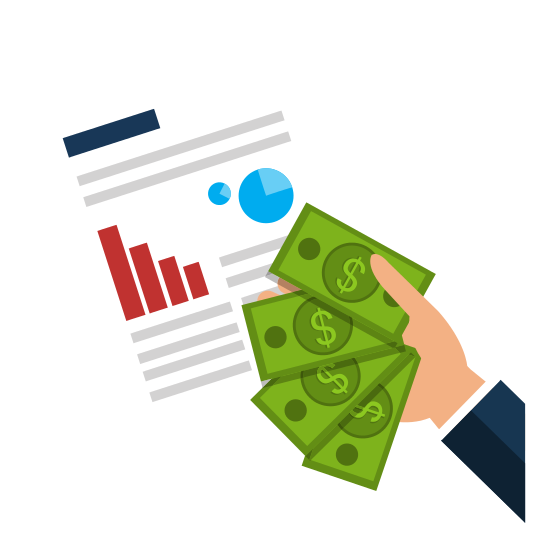 Loans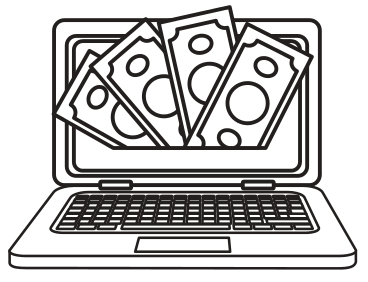 OVERALL

Bank of America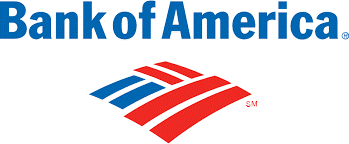 Bank of America has around 4,600 branches in the whole country, and this is the foremost reason why it has been considered as the largest bank in the United States. Aside from car loans, the bank also provides standard banking services, personal loans, and mortgages. Bank of America also has good reviews, a rapid approval process when it comes to car loans, and high mileage limits.
Savings Account Features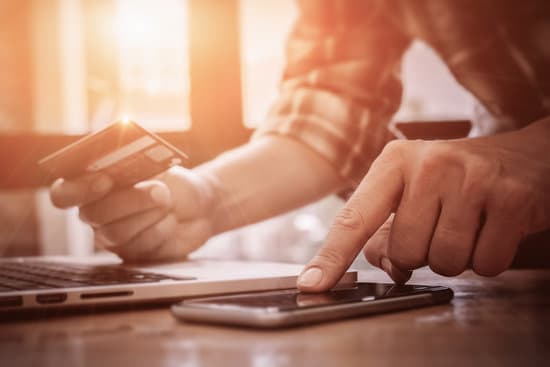 The bank provides a Reward Savings account, which is quite lower compared to the national average. Nevertheless, one can actually save up since the maintenance fee is only $8 monthly. An amount of $500 though needs to be maintained as a balance. Reimbursements can also be done in every statement cycle.
Checking Account Features
The advantages of a checking account include a wide range of short-term and long-term account and a low minimum deposit. Interest rate though is quite low and early withdrawals may be subject to penalties.
Loan Terms
The loan terms at the Bank of America may range from 12 to 60 months. Shorter-term loans normally have lower rates yet greater monthly payments. There are lenders that provide terms beyond 60 months as well.
Loan applications are normally approved within one day only. In terms of auto loans, you can obtain a car that goes up to 125,000 miles, and this is the highest mileage limit, which the bank offers.
Mobile Banking App
If you are looking for a bank that is traditional but with an eye for modern technology, then the Bank of America is most appropriate for you. Through a network of about 4,000 branches and 16,000 ATMs, cash can be accessed more easily through the bank's mobile app. Technology is delivered through an app that features a virtual assistant that aids in the growth and management of your wealth.
Other Features
No origination fees and pre-payment fees exist at Bank of America. Refinancing of a current loan can be applied to attain changes in the term length or lower rates.
Watch: Bank of America Online Bills Payment
Pros
Bank of America holds the highest mileage limits especially for cars that have been already used.
The mobile app is convenient to use and a virtual assistant is present for added ease and convenience.
Easier transfer of money to friends and family
Cons
Bank of America features interest rates that are higher than the average value for new cars.
Overdraft charges are generally high as it reaches at least $140 daily.
Our Verdict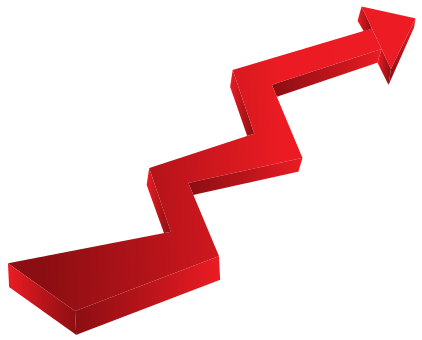 Interest Rate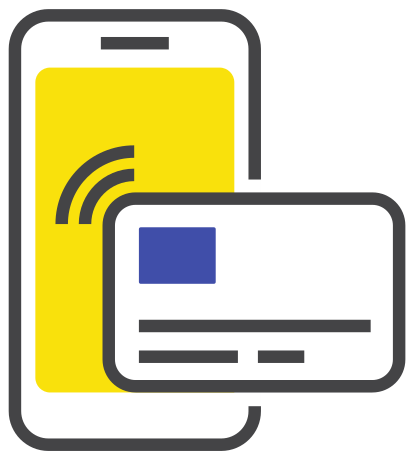 Mobile Banking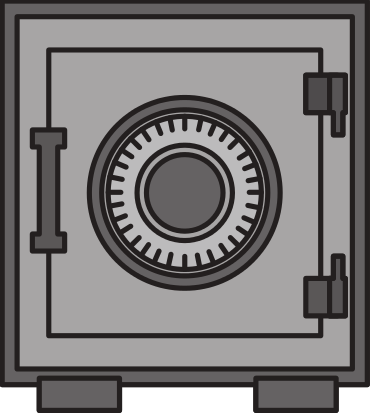 Minimum Deposit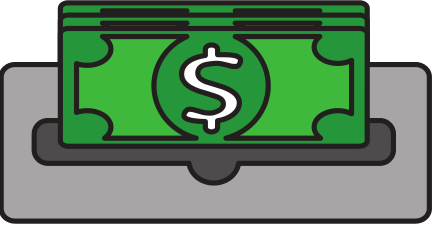 Maintaining Balance ​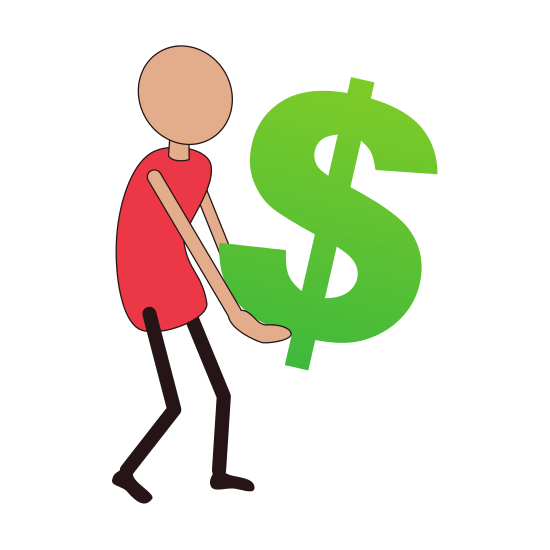 Monthly Fees​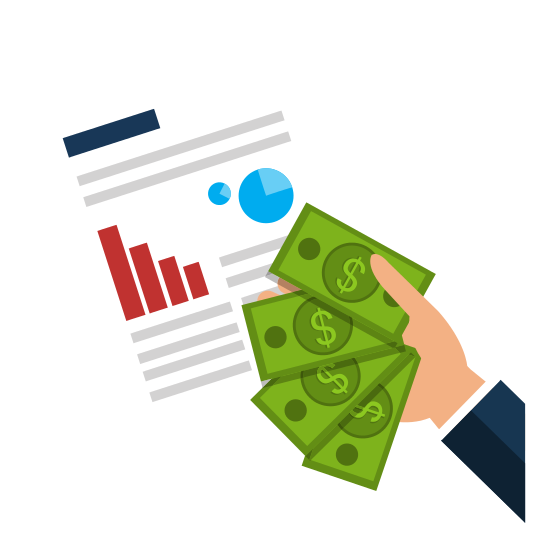 Loans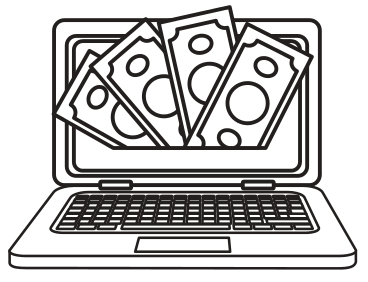 OVERALL

Capital One

Capital One is one of the most common online full-service banks, especially for large cities like Dallas, New York, and Los Angeles. This is because these cities are all considered Capital One cafes and branches. There are a few alternatives considered for personal banking, but most of the bank's transactions are done online.
The bank has 755 branches and Capital One is considered a small-time lender compared to Wells Fargo. The only difference is that it has better rates and lesser limitations in terms of cars to loan. Aside from auto car loans, Capital One offers investment accounts, excellent checking and savings accounts, and mortgages. It also has an investment platform and credit card loans. Compared to other online banks, it only provides business bank accounts for small-scale businesses.
Savings Account Features
Capital One has a 360 Savings Account that has relatively low fees and good interest rates.
Checking Account Features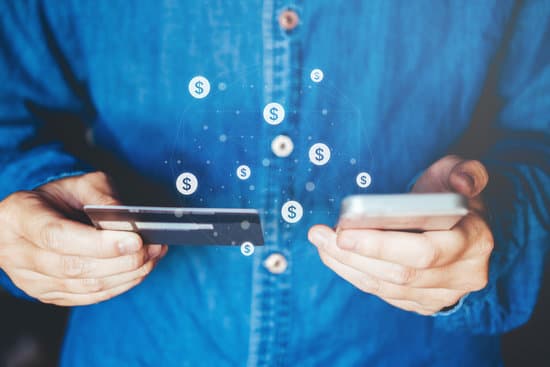 One of the most top-rated checking accounts in the country is the 360 Checking account of Capital One. It also provides free Allpoint and Capital One ATMs, yet it does not reimburse with other bank ATMs. Nevertheless, it has flexible overdraft alternatives, which includes the option of rejecting overdrafts and charging zero fees in case a card is accidentally swiped and there is no cash to pay for it.
Loan Terms
Capital One has highly competitive rates, namely 4.06% for used cars, which is a little bit lower than the average rate, and 3.89% for new cars, which is quite higher compared to the average.
Capital One also has a calculator tool on its website where one can check credit scores before applying for a car loan. The tool will provide people with an idea regarding the rates. It also provides estimates in terms of monthly payments and interest rates. The loan amount and terms are adjustable in order to know its effect on the outcomes.
An approval online can also be obtained immediately if one applies for a car loan. Usually, the pre-approval decision is given the next day after the loan has been applied. Through a preapproval, it is possible to shop at specific dealerships in order to make the buying process easier. It can also aid in evading bargaining dealerships that may exist.
The duration of the bank's auto loan is between 36 months to 72 months. Through this bank, you can obtain a car that can go for 120,000 miles or below or 12 years and below. Capital One is regarded as a good option as well for those looking for older cars.
The bank also has the capacity to do refinancing of existing car loans if there is an improvement in the applicant's credits. There are no origination fees or pre-payment penalties in terms of car loans as well.
Watch: Capital One Interest Rates
Pros
Capital One is considered one of the excellent lenders since it has fairly good interest rates and few limitations on what car one can purchase. One can even purchase a car that is 12 years in terms of age.
Cons
Capital One has a relatively short term when it comes to lending, which is only 36 months.
Our Verdict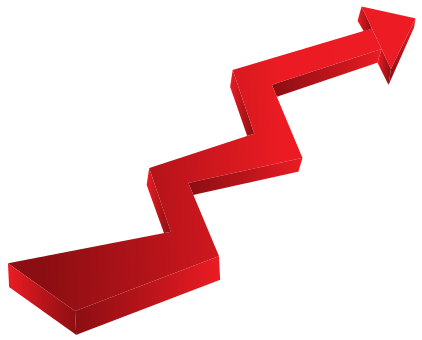 Interest Rate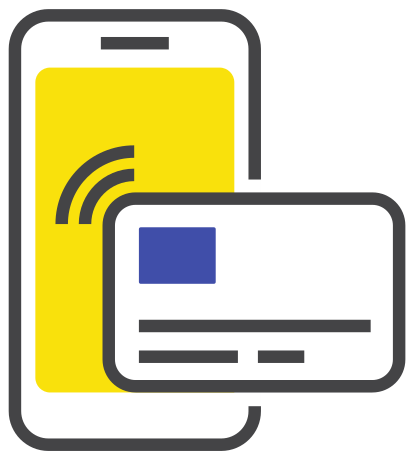 Mobile Banking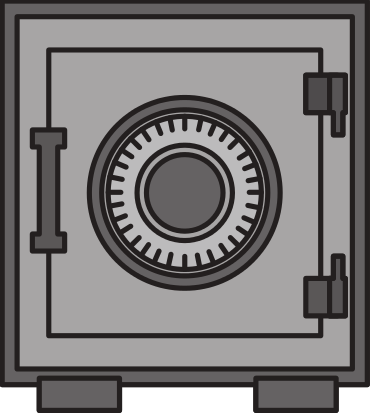 Minimum Deposit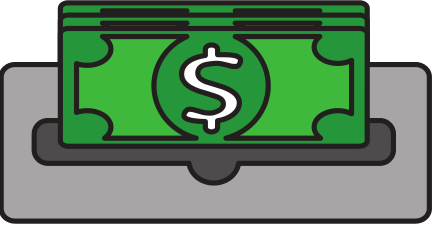 Maintaining Balance ​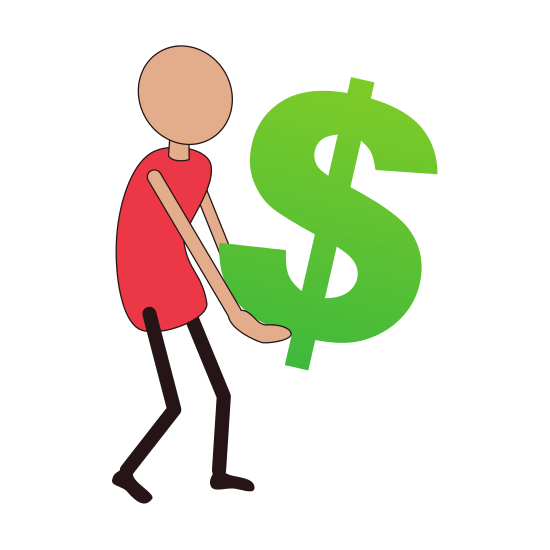 Monthly Fees​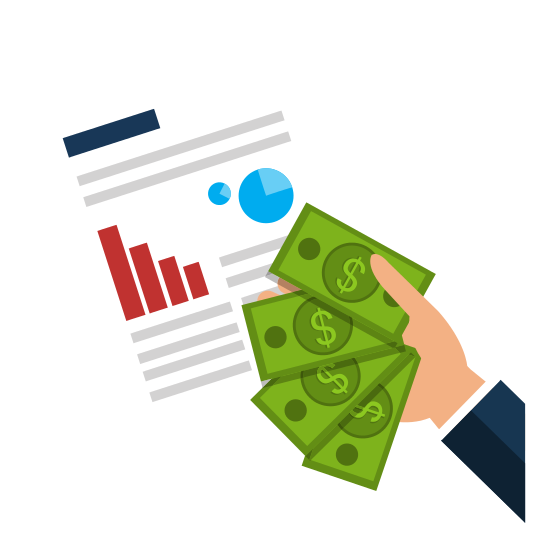 Loans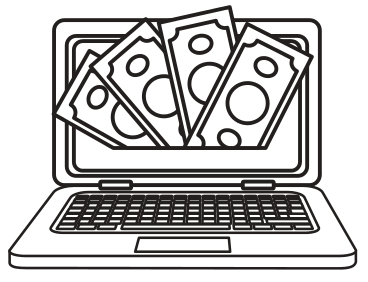 OVERALL

iGO Banking

iGO Banking is one of the ideal banks in the country since it does not ask for monthly fees and it only has minimal requirements. Nevertheless, it still earns relatively fair interest rates.
Savings Account Features
The savings account of iGO banking can be considered as the core of the online services which the bank provides. Its savings account can be opened for just $1. When it comes to the money market rate, one would need to allot $25,000 as a deposit in order to open an account. A standard savings account under iGO Banking is one of the excellent alternatives that one can have at just below 2% without having to worry about monthly maintenance fees or balances. All transfers except wire transfers are also free.
The bank's savings account is relatively affordable and it does not require a minimum balance to maintain and there are no service fees charged monthly.
Checking Account Features
iGO banking has no credit products, but checking and savings accounts are good alternatives if you are searching for an online bank account that has zero monthly fees and negligible requirements but earn fairly good interest. Checking accounts can be opened through an initial deposit of only $1.
Compared to other online banks, the interest rate of a checking account at iGO banking is slightly greater than the average. Nevertheless, the rate is a little bit lower compared to the interest rates that one earns through a premium checking account in online-only banks. Though paper checks are not utilized in this account, the bank offers a debit card to provide access to ATMs anytime without any surcharges.
Mobile Banking
iGO banking has numerous facilities. Aside from this, you will be able to access about 43,000 ATMs and there are applications that can be utilized for both mobile deposits and mobile banking.
Mobile banking features statements that are accessible online and direct deposit can also be established well. All transfers, except wire transfers, are free. Any deposited fund can be accessed within one to three days.
Money Market Account
The money market of iGO banking has a higher-than-average interest rate, yet it needs a minimum deposit of $25,000 to open an account and earn interest. The CDs need at least $1,000 for a new bank account, and the terms that can be chosen vary from three months to ten years.
Money market accounts can be accessed less because of its high initial deposit limit. Several of its CD terms also deliver very low-interest rates.
Other Features
iGO banking makes sure that your money is secure since the bank is FDIC-insured. This means that an individual's funds can be recovered even if something negative happens to the bank. Accounts are protected through multi-factor authentication, and it allows one to monitor the account effectively through alerts and notifications. The secure email form online can be filled out online and the customer service number can be called for communication. Bank hours though have limitations.
Pros
It features user-friendly savings and checking accounts because it has low or zero minimum balance requirements and no monthly fees.
The interest rate of the savings account is the highest among other banks in the country.
It can utilize several ATMs for free.
The bank is ideal for higher earners
Cons
Checking rates are slightly higher than the average value.
The balance needed to open a money market account and earn interest is relatively high.
Our Verdict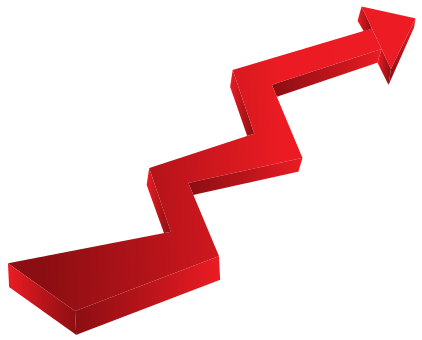 Interest Rate star rating="5″ max="5″]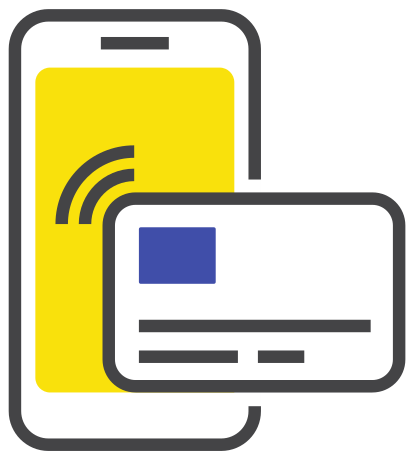 Mobile Banking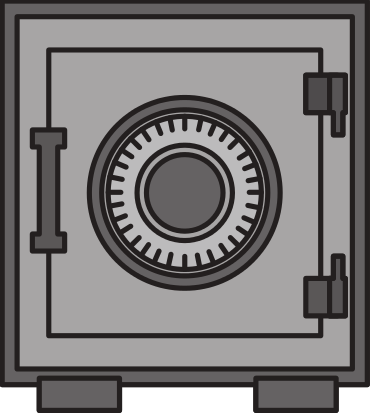 Minimum Deposit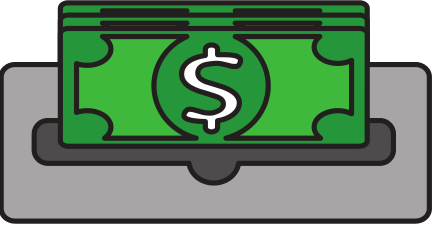 Maintaining Balance ​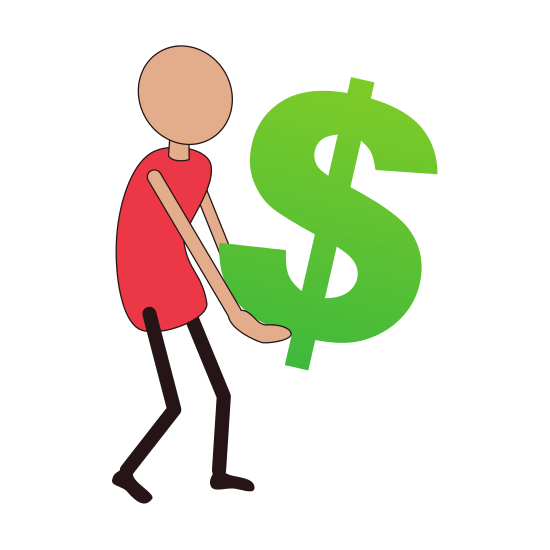 Monthly Fees​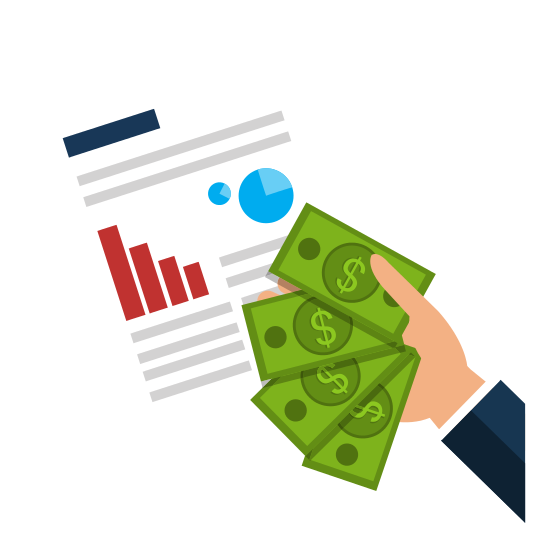 Loans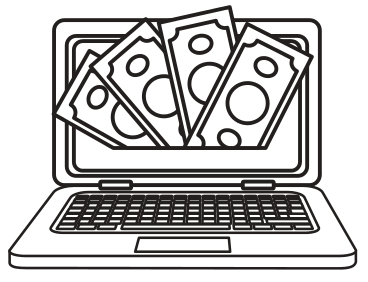 OVERALL

Axos Bank

Axos Bank, which was formerly called Bank of Internet USA, does not contain online banking alternatives like that of a traditional bank since it features the core banking services. It has a wide range of deposit accounts, mortgages, and home equity loans.
Deposit and Withdrawal
The minimum deposit to open an account is $100. However, the bank has no monthly fees and minimum balance is also nonexistent. An account in this bank is one of the best alternatives especially if you often use a debit card.
Since there is no minimum amount to maintain and there are no monthly fees, then this bank account is ideal for clients searching for rewards on a monthly basis in terms of the spending of their debit cards.
Checking Account Features
Axos Bank has three checking account alternatives, yet the most effective is the rewards checking account since it has the capacity to gain a high-interest rate. It also provides endless ATM fee reimbursements, which is higher compared to Ally Bank.
The rewards checking account is also a good alternative for online-only banking especially if you often utilize your debit card. This is because an infinite amount of fees can be reimbursed from the ATM and it has a high possibility of earning higher interest rates. Though the bank has no existing partnerships with ATM networks, limitless reimbursement on surcharges is permitted, and this allows open access to a broader network.
Mobile Banking
Mobile banking is accessible through the apps on Google Play and iTunes, and there are links to the app which can be found on their website. Axos Bank has the capacity to deliver online statements and receive direct deposits. Finance Works, a free, money management software contains online calculators to aid you in identifying interest earnings and mortgage costs. The availability of funds in your account is within one to two days, and this is better compared to the regular online banks.
Money Market Account
The money market account of Axos Bank has shared such terms but a higher interest rate can be earned compared to its savings account. The money market account also provides online, free, external account money transfers and checks can also be allowed to be written against it.
Interest Rate
The interest rate for the savings account is usually below the average, and similar to the rewards checking account, it has a minimum deposit of at least $100. There is no maintenance fee and it also does not charge monthly fees.
As for the CD accounts of Axos Bank, interests are lower compared to the average. Each may need a minimum deposit of $1,000 in order to open an account.
Watch: Bank of Internet USA Mortgages
Other Features
The Axos Bank holds an existing insurance with the FDIC. This means that if the bank fails, funds can be successfully recovered. Accounts are protected through two-factor authentication, and notifications can be set in order to alert your account of any suspicious activity for better monitoring.
Customer service can also be notified through phone since the bank has extended business hours or through email since there is a secure form that can be used on the bank's website.
Pros
The bank's checking account is considered an excellent alternative for debit card users.
The ATM fee reimbursement is unlimited and available through its rewards checking account
It also offers excellent home loans.
Cons
Interest rates are lower than the average.
Its CD interest rates are short and are considered to be the lowest for online-only banks in the country.
Our Verdict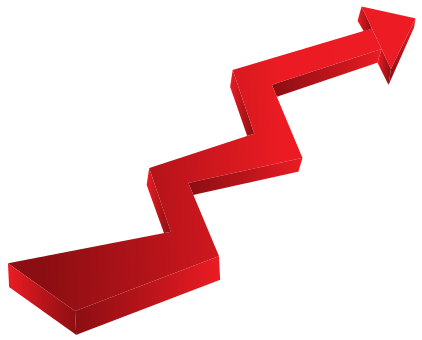 Interest Rate
Mobile Banking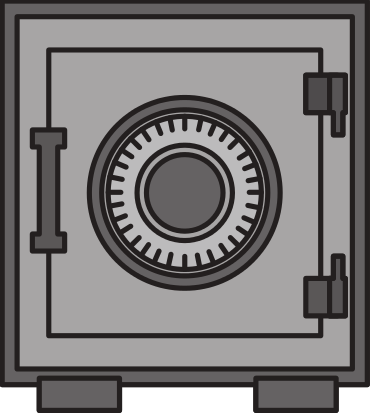 Minimum Deposit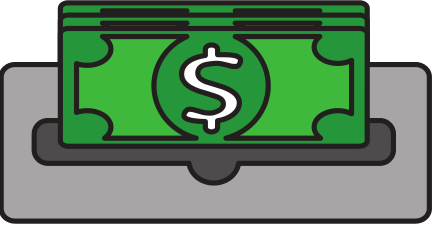 Maintaining Balance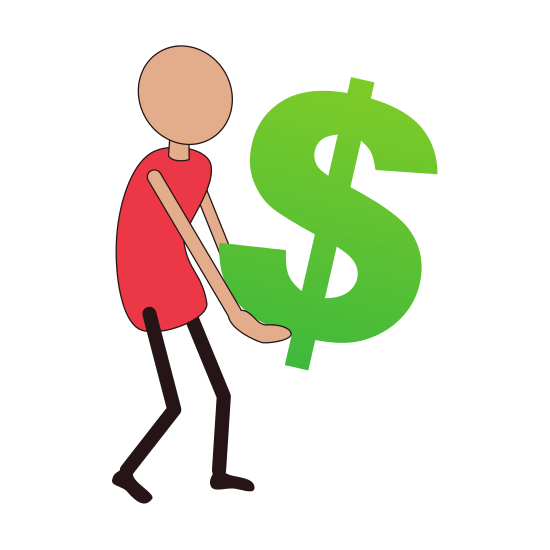 Monthly Fees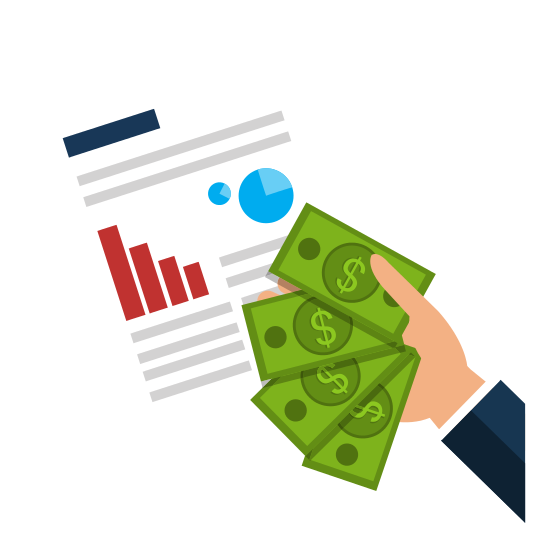 Loans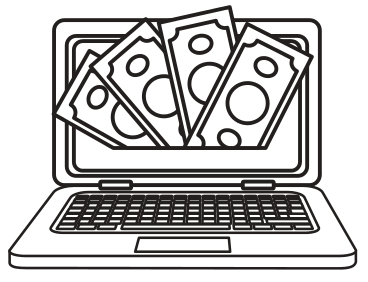 OVERALL