Sleep is arguably the most important part of childhood development. The brain as it matures and develops, recognizes sleep as the primary activity, especially during early development. As we age, however, our sleep patterns will change and adapt to the lifestyle we lead. This is why when compared to adults, babies, children, and teens need significantly more sleep. Getting the recommended amount of sleep supports children's rapid mental and physical development. And as parents, you should know that your growing kids need good quality sleep.
Watch: Why do we need to sleep?
As baby turns into a toddler, and then school-age, who will eventually turn into teens, sleep patterns and needs will change. With your busy work schedule, keeping tabs on their sleep habits will not be easy. But you need to make sure that they are getting enough sleep. One way of doing that is getting the right mattress for their bed.
One thing you should know, though, is that buying a mattress for your kid is an entirely different experience. Also, we did an extensive list of the things you must consider in your purchase. In this article, however, we will focus on your kid's sleeping needs.
Things to Consider
If you are here because you need help deciding on what brand, kind, and type of mattress you should buy for your kid, you have come to the right place. The mattress should support their growing size and weight, especially if you want to make your purchase last long-term. If you are getting mattresses for a bunk bed, there are strict compliance in terms of the standard weight and thickness.
The National Bed Federation advises parents to not buy the cheapest option out of convenience. Consider durability, warranty, and the materials used in the product. Prefer chemical-free mattresses, avoid chemicals. If you have the means, and if you have kids with allergies, invest in a hypoallergenic bed. Getting the one with a removable cover is also one thing to consider. This feature will come in handy, especially in case of accidents.
Mattress Size
You will soon realize that buying a crib mattress is far simpler than buying a mattress for a growing child. First, you should consider the most practical mattress size that can support your kid. In our previous mattress review, we have included the different sizes available in the market.
Twin 39" inches x 75" inches
The twin size mattress is the standard mattress size and is the smallest among the choices. This mattress size is intended for single sleepers, which is ideal for children's rooms. Most importantly, the twin size is the best space-saving option for small bedrooms, especially if you have kids sharing a room. Plus, this is the most inexpensive choice of all standard sizes making it a most reasonable choice for your child.
Twin XL 39" inches x 80" inches
The twin XL mattress is 5" inches longer than the twin size, making it ideal for tall individuals by providing more legroom. Because the twin XL has the same narrow size as that of the twin, it can easily fit in tight spaces. This is an excellent choice as a transitional mattress for your teens. It is not only portable, but it is also affordable.
Full 54" inches x 75" inches
A full-size mattress, or the double, is the next standard size after the twin mattress. It is significantly wider than the twin, providing more space to accommodate the active sleeper. With the same length as a twin mattress, it will it easily in standard bedrooms, as well as guest rooms. Despite the more spacious width, it does not carry the same length as a twin XL.
Firmness
As previously discussed, mattresses come in different degrees of firmness – firm or plush. But this feature is entirely based on your personal preference. Basically, if you find the mattress comfortable, chances are, it is a good choice for your child. Aside from firmness, support is the most important feature your kid's mattress should have. Support highly depends on the materials used for the product. If the mattress does not provide the right support, it can disrupt your little one's sleeping pattern.
The Best Mattress for Your Kid
Based on price, portability, and flexibility, a twin mattress is the most economical choice. With enough space to sleep in, your kid will have a good night's sleep regardless of their sleeping position. You can choose from plush to firm depending on your preference. Foam mattresses are on the softer side in terms of firmness. With memory foam technology, your kid can sleep without worrying about back pain. Innerspring mattress, on the other hand, will provide a mid- to ultra-firm support which is best for children who need extra back support.
Help Your Kid Get Enough Sleep: Teach them to Make Sleep a Priority
Set a strict ground rule in terms of sleep schedule – set a schedule for sleep. You can do this by anticipating the amount of sleep your child will get by counting back from the time they need to get up in the morning. Bedtime must be non-negotiable. It can be tricky when you have a teen who wants to be left alone altogether.
Here are ways to cut down their daytime activities to make sure that they get their homework done in time.
Start the Bedtime Routine Earlier
We know for a fact that falling asleep can be difficult at times. Lucky are those who doze off the moment they hit the sack. If you have a set bedtime at 9 in the evening, make sure that your kid has everything done between 8 and 8:30. By doing this, your kid will be in bed when they need to.
Be Strict About Screen Time
Screen time can affect a kid's circadian rhythm. The blue light emitted from gadgets can disrupt sleep. Research has revealed that the light from the computer, iPod, and phone screens affect certain cells in the eye that are highly sensitive to ambient light. Spending longer hours at electronics, especially on small screens, can reset our internal clocks. Make sure that they shut off their gadgets an hour before bedtimes. This way, your kid can easily fall asleep.
Maintain Weekday Bedtime Schedule on Weekends
Maintaining a bedtime during weekends, as well as vacations will keep your child's body clock in check. Of course, you can be flexible and allow a little leeway if necessary. What is important is that you keep bedtime at bay.
The bottom line is kids mirror adult behavior. Children pay attention to what their parents do, so you should also follow these tips – make your sleep a priority. Set a good example for your kid and have a home filled with well-rested individuals.
Methodology
Now that you know the basic considerations in choosing the best mattress for your kid that meets both of your preferences and expectations, here is a list of the Top 5 Best Mattresses for Kids. This list consists of mattresses from various brands and does not come with a bed frame, except one. The different mattresses are ranked based on their Price, Materials, Firmness, Packaging, and Warranty.These features are given a star rating between to . An overall rating will be provided for each brand with the highest being (5/5).
The chart below highlights and makes comparison of the characteristics of the mattresses we have hand-picked for you. A detailed review will be provided to help you in choosing what suits you best.
Comparison Review Chart: 5 Best Mattress Brands
Brand
Naturepedic Verse Organic Kids Mattress
Tuft & Needle
Linenspa Essentials
Sleep Number's SleepIQ Kids® K2 Bed
Signature Sleep 6″ Hybrid Coil Mattress
Featured Mattress Size
Twin
Twin
Twin
Twin
Twin
Mattress Type
Innerspring mattress
All foam mattress
Innerspring mattress
Adjustable airbed
Hybrid
Price (Official website)
$899.00 or $84.00 a month with affirm
$350.00 or $31.00 a month with affirm
$79.99
Starts at $799.00
$95.60 on Amazon
Dimensions
38" W x 75" L x 9" H
75" L x 39" W x 10" H
60" L x 80" W x 6" H
60" L x 80" W x 8" H
75″ L x 39″ W x 6″ H
Weight
88 lbs
50 lbs
27.7 lbs
Approx. 38 lbs
26 lbs
Available Sizes
Twin 38″ x 75″ x 9″

Twin XL 38″ x 80″ x 9″

Full 53″ x 75″ x 9″

Queen 60″ x 80″ x 9″
Twin 8″ W x 75″ L x 10″ H 50 lbs

Twin XL 38″ W x 80″ L x 10″ 52 lbs

Full 53″ W x 75″ L x 10″ 63 lbs

Queen 60″ W x 80″ L x 10″ 72 lbs

King 76″ W x 80″ L x 10″ 94 lbs

Cal King 72″ W x 84″ L x 10″ 94 lbs
Twin 39″ W x 75″ L x 6″ H

Twin XL 39″ W x 80″ L x 6″ H

Full 53″ W x 75″ L x 16″ H

Queen 60″ W x 80″ L x 6″ H

King 76″ W x 80″ L x 6″ H

Cal King 72″ W x 84″ L x 6″ H
Twin 39″ W x 75″ L x 8″ H

Full 53″ W x 75″ L x 8″ H

Queen 60″ W x 80″ L x 8″ H
Twin 75″ L x 39″ W x 6″ H 26 lbs

Full 75″L x 54″W x 6″H 37 lbs
Materials Used
Breathable organic wool and cotton

Sugarcane PLAUSDA organic cotton

Encased steel coil innerspring
Graphite Ceramic gel

Open-cell support foam

T&N Adaptive® Foam
Cover is made of 100% polyester fabric

Inner Material: 62% Polyester Fiber, 18% Rayon Fiber, 15% Polyurethane Foam, 5% Polypropylene FiberQuilted Cover6 Inches Tempered Steel Coils
Soft woven fabric with an 8-inch profile

Air chambers

Soft foam padding

Support core encasement
1" layer of foam 5" layer of 13.5 gauge coil springs

Foam in this mattress is made without PBDEs, TDCPP or TCEP ("Tris") flame retardants, ozone depleters, mercury, lead and heavy metals
Delivery Option
Free shipping
Free shipping right to your doorstep
Free shipping
Free premium delivery plus setup
Free shipping and returns
How delivered
Delivered compressed in a box; Bed-in-a-box
Delivered in a vacuum-sealed, and packed in a conveniently-sized box
Delivered compressed in a box; Bed-in-a-box
Premium delivery plus setup
Delivered compressed in a box; Bed-in-a-box
Worry-free trial
Does not offer trial period; 30-day moneyback guarantee
100-night sleep trial
–
100-night sleep trial
Warranty period
10-year limited warranty
10-year warranty
10-year limited warranty
25-year limited warranty
15-year limited warranty
Country of Origin
Made in the United States
Made in the United States
Made in Cambodia
Made in the United States
Made in the United States
Remarkable Feature
Certified organic and non-toxic by the Global Organic Textile Standard (GOTS)Organic and non-toxic

Cooling mattress

Perfect for growing kids

Made of healthy materials without harmful chemicals

No flame retardants, adhesives or PU Foam

Made in the USA by Amish craftsman in the state of Ohio

Ships compressed in a box
Proprietary adaptive foam

Parent Tested Parent Approved Seal of Approval™
CertiPUR-US® certified
UL GREENGUARD GOLD certification

Affordable, no-frills mattress for your kid's bedroom
Supportive Spring Coils

Quilted Fabric Cover is Fire

Resistant Unmatched Value

Works with any base frame

Designed for little dreamers

Perfect for kids' bedroom or guestrooms
The SmartIQ connects with your smartphones or computer Provides firm core support for excellent lumbar support

Adjustable level of comfort and support through Sleep Number® setting

Keep track of your child's quality and quantity of sleep

Head-tilt feature

The SleepIQ Mattress with Bed, it has a soft under-bed light that is useful when they get up in the middle of the night
CertiPUR-US® certified memory foam with a layer of high performance independently encased coils

Reversible hybrid mattress

Federal flammability standard 16
CFR 1633 compliant

Made without phthalates regulated by the Consumer Safety Product Commission

Comes in White or Black
The Details
Naturepedic Verse Organic Mattress

"Comfort without chemicals."
Watch: No Toxic Chemicals, Just Comfort Without Chemicals.
Naturepedic believes that our body deserves quality rest. The best way to do it is to surround ourselves with the luxury of organic and natural materials in our bedrooms. Every product Naturepedic offers is made of top-quality organic materials for a good night's sleep free from any harmful chemicals. From mattresses, mattress pads and toppers to bedding, you are assured that your home is free from toxic chemicals.
To this day, Naturepedic stands as the most-awarded organic mattress company in the United States. What started as a personal mission, Barry A. Cik, founded the company that soon became #1 in the American market. In his search to find a suitable baby crib mattress for his first grandchild, he ended up designing and manufacturing the product we know today – Naturepedic Verse Organic Mattress. It is certified organic and non-toxic by the Global Organic Textile Standard (GOTS), a symbol of excellence in the industry. Plus, it is fully compliant with the federal flammability standards. All these features were achieved without the need for using chemicals like fire retardant but through years of research and collaboration with movers in the industry.
Watch: Why buy an organic mattress? From the healthy sleep experts at Naturepedic.
Specifications
The Naturepedic Verse Organic Mattress is designed and manufactured with kids' welfare in mind. This is in line with Naturepedic's mission of keeping your family away from the toxic chemicals. Since kids are especially susceptible to the negative effects of synthetic materials, this mattress is an ideal way of keeping your child away from harm. It is made of quality materials throughout the body and provides comfortable medium-firm support. With five layers of environmental engineering genius, your peace of mind is guaranteed.
Verse Mattress is covered with a luxurious quilted organic cotton fabric giving it a premium feel. The second layer of organic cotton filling creates additional cushioning and support giving more comfort and durability. The cushioning is strategically placed on top of the 7" inches encased coils allowing breathability by promoting airflow and reduce overheating. Coils designed for the Verse mattress are individually wrapped which generates full body-contouring comfort. Because of the individually-wrapped coils, movement is isolated, reducing motion transfer. Most importantly it promotes balanced support ensuring proper postural alignment as your kid sleeps. With the right amount of bounce, bedtime can also be fun.
The organic wool batting in the fourth layer provides superior temperature regulation. It is derived from plant-based batting that regulates moisture while giving additional comfort to the whole mattress. The fifth layer of the Verse is a thick quilted organic cotton giving full support to any sleeper – big or small. Without any trace of common allergens, adhesives, flame retardants, and other chemicals, your kid will drift off comfortably and in no time.
At $899.00 or a monthly rate of $84.00 a month, there is no denying that Naturepedic Verse Organic Mattress is an investment. But with Naturepedic, you are not only investing in your kid's sleep quality but also their health. It is a smart monetary investment that will give your child years of comfort. With the 10-year limited warranty, you can get the support you will need from Naturepedic. Order today and receive your Verse mattress in 5-7 days, compressed, rolled-packed in a box for a quick and easy setup.
Watch: How To Assemble Your Naturepedic Verse Organic Kids Mattress
| | |
| --- | --- |
| PROS | CONS |
| 100% organic materials | Expensive |
| Free of toxic chemicals | Not recommended for taller kids |
| Body-contouring feature | No trick-free trial |
| Comfortable and supportive with medium firm support | |
| Premium 5-layer construction | |
| Durable and lasts long | |
| Bed-in-a-box, convenient packaging | |
| Free delivery | |
| | |
Our Verdict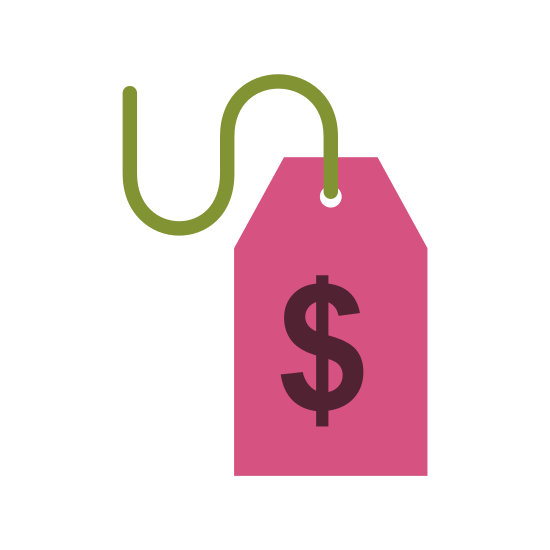 Price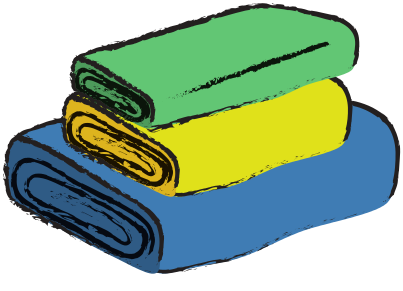 Materials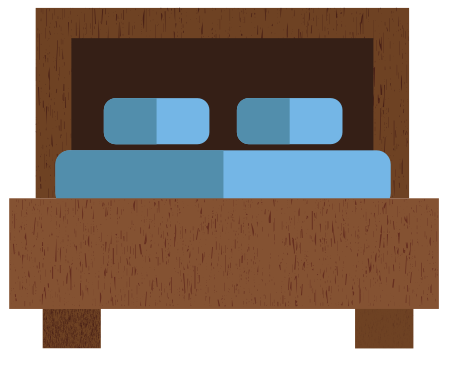 Firmness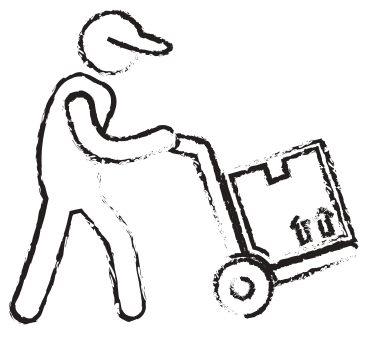 Packaging
Warranty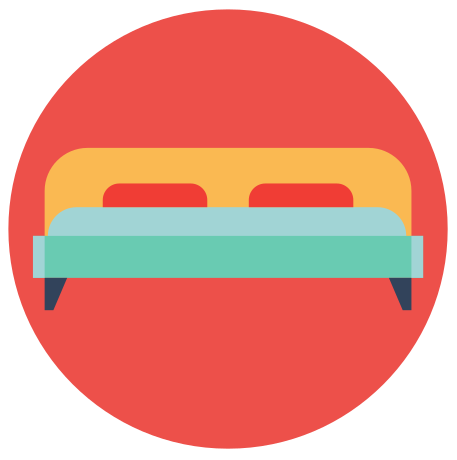 OVERALL (4.2/5)
The Naturepedic Verse Organic Mattress can be ordered from Amazon. Click here to begin your child's journey to a good night's sleep!
Tuft & Needle Original Mattress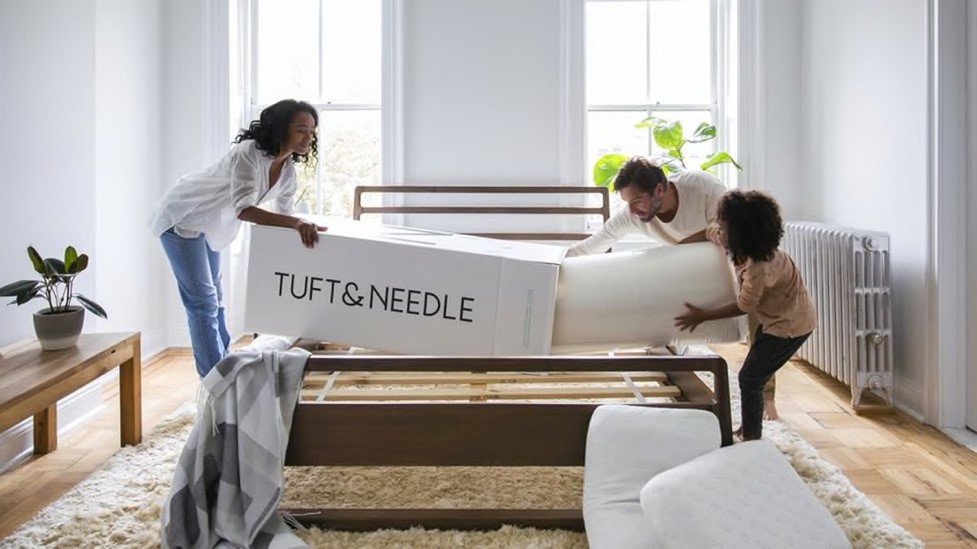 "Modern mattresses designed with everyone in mind.
Better sleep no matter your style."
Watch: All The Feels: What It's Like To Sleep On A Tuft & Needle
Tuft & Needle (T&N) started with two engineers, wanting to revolutionize the mattress industry. From there, it quickly grew to a team of more than 150 people dedicating their life to bring premium sleep products to millions of sleepers. T&N puts an honest price tag on all its products, making the no-frills choice, especially for parents. It prioritizes both customers and crafting experience by making sure that customer feedback is given importance. As T&N sleepers are getting a good night's sleep, they realized that they do not need to fall prey to unfair practices and manipulative tactics. Tuft & Needle Original Mattress is the go-to choice for over a million people.
Specifications
Featuring Tuft & Needle's proprietary Adaptive® Foam, the T&N Original will prove to any sleeper that it is highly comfortable. The engineering behind the Adaptive® Foam allows it to provide targeted pressure relief, giving your kid the utmost comfort. In addition to the adaptive foam, the Original is designed with an open-cell structure maximizing motion isolation. Your child is free to move with the flexible sleep surface, adjusting to every move they make through the night.
T&N Original mattress is ideal for sleepers of any size or weight, especially for growing children. Complementing the Adaptive® Foam technology is an additional support layer providing more comfort and breathability all night long. With the open-cell foam, the mattress allows optimal air circulation. Body heat is pulled away from the sleeper and is dispersed to the sides where heat is released. This is made possible with the addition of graphite-infused polyfoam comfort layer and high-density cooling gel. Your kid will remain cozy and comfortable while they store up energy for the next day.
The T&N Original Mattress carries a medium-firm (6.5) firmness, which is sufficiently supportive for developing kids. Whether your kid is an active sleeper, or if they sleep on their backs or stomach, your kid is fully supported. The mattress is certified approved by the Parent Tested Parent Approved Seal of ApprovalTM. And with a $750.00 price tag, this is a great first "big kid" mattress for your child. Shipped straight to your doorstep in a vacuum-sealed portable box.
Watch: How To Unbox The T&N Original Mattress
| | |
| --- | --- |
| PROS | CONS |
| Reasonably priced | Does not utilize organic materials |
| Best for all kinds of sleepers | The all-mattress model deteriorates faster |
| Firmness is good for kids who are experiencing back pain | |
| Comfortable and supportive | |
| Highly breathable | |
| Bed-in-a-box, convenient packaging | |
| Free delivery | |
| | |
Our Verdict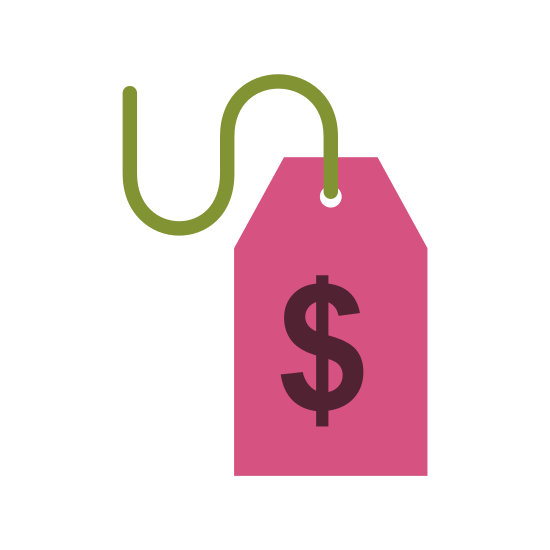 Price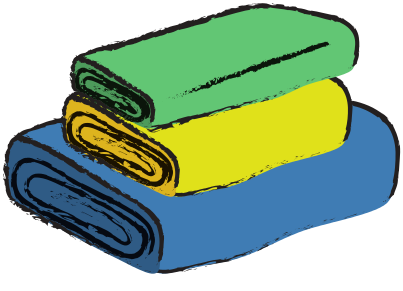 Materials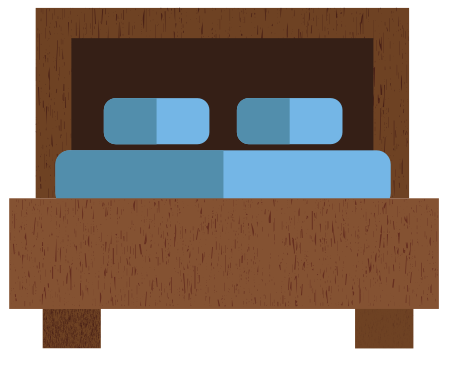 Firmness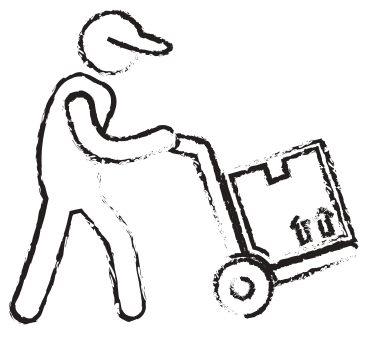 Packaging
Warranty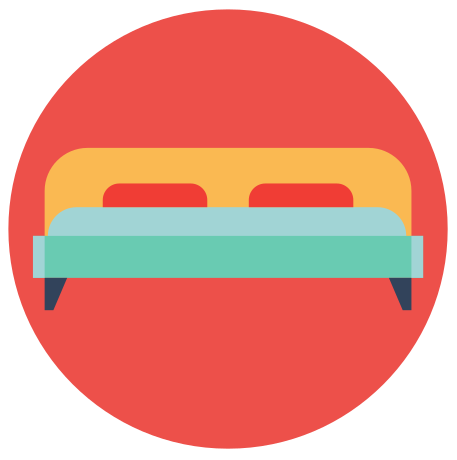 OVERALL (4/5)

With Amazon Prime, you can have this delivered within two days and enjoy free shipping!
Linenspa 6" Innerspring Mattress

Watch: Life happens, sleep in off.
Linenspa is founded on a simple realization that despites your circumstance, you just need to sleep. The company has been in the industry for 15 years, leveraging the best technology to create products that families can afford; promising remarkable quality at an excellent value while maintaining superb after-sale services. Plus, it understands that as parents you only want what is best for your child. With quality sleep products to choose from, you are assured that your kid's room will be comfortable, secure and in top shape. It offers high quality, mattresses at an exceptional value while providing great comfort to young sleepers.
The Linenspa Essentials 6" DuraSupport™ Innerspring Mattress is every parent's perfect go-to mattress. And because of its low profile and impressively durable innerspring design, it is compatible with any foundation. You can use a box spring, slatted/platform bed frame, or a metal grid. At only $149.98, you are getting the best mattress for your kid's room. When you choose to buy the Linenspa Essentials, you are giving your child the same top quality and lasting comfort without paying too much. In fact, it is the least expensive product featured in this article. It is the perfect mattress, especially when your kids share a room and sleep in a bunk bed.
Specifications
Watch: Linenspa 6 Inch Innerspring Mattress
The Linenspa Essentials is a 6-inch innerspring mattress that is the company's top-selling product. It is advertised as a perfect mattress for growing kids who easily outgrow their mattresses. Featuring only three layers, it packs a high-quality mattress in a compact, versatile design. While it has a thin body, the mattress provides impressive support perfect for toddlers, kids, and teens. The mattress is very adaptable and is compatible with Linenspa's wide range of bedding, covers, and bed toppers. Adding a mattress topper and/or a protector on your Linenspa Essentials allows you to customize the comfort level of your kid's sleep. Plus, it is specifically designed to fit bunk beds, trundle beds, as well as a day bed. It is the ultimate solution for kids' room bed.
In terms of construction, the top layer of Linenspa Essentials is a 6-inch profile of foam. The quilted cover is an inch of SupportRight™ Comfort Foam adding another layer of comfort and quality to the otherwise unimpressive neutral gray and blue two-tone design. Under that 6-inch profile is the proprietary DuraSupport™ Steel Coils. It is made of heavy gauge tempered steel coils, creating exceptional firm support and durability. The structure also provides greater resiliency and a heavy-duty finish, which is a great assurance on top of the ten-year warranty.
The Linenspa Essentials arrives at your door, compressed in a box allowing you to conveniently transform a room into a kid's room.
| | |
| --- | --- |
| PROS | CONS |
| Very cheap | Thin foam layers |
| Best for bunk beds | Innerspring can be noisy if your kid is an active sleeper |
| Compatible with any frame | No breathable layer |
| Firm support | Limited comfort features |
| Bed-in-a-box, convenient packaging | No motion isolation |
| Free delivery | |
| | |
Our Verdict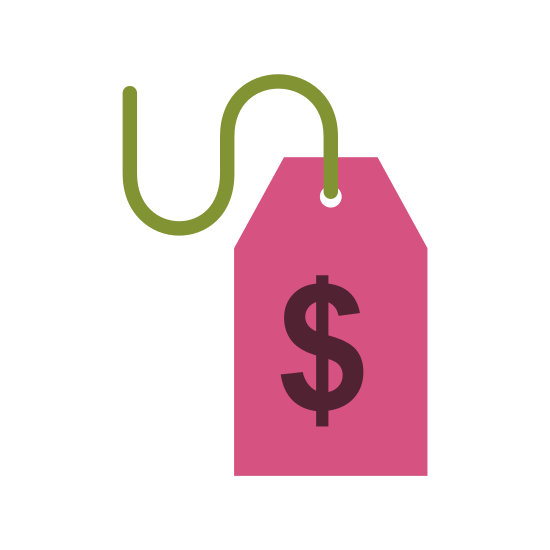 Price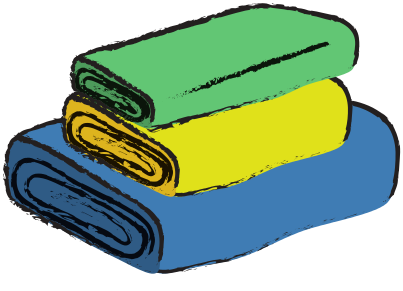 Materials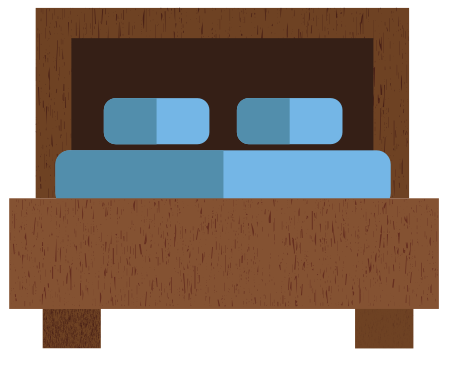 Firmness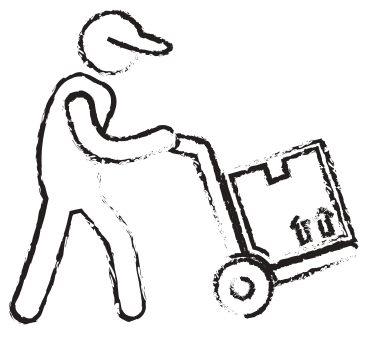 Packaging
Warranty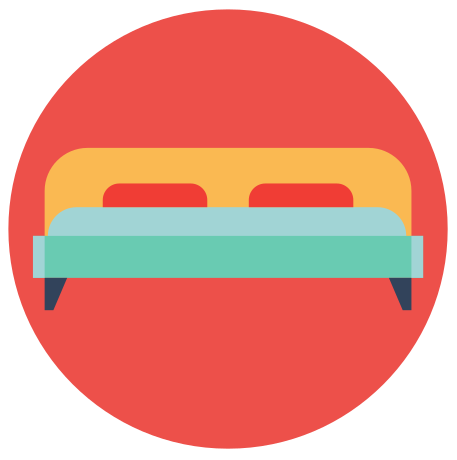 OVERALL (3.8/5)

Buy the Linenspa 6" Innerspring Mattress on Amazon today!
Sleep Number's SleepIQ Kids® K2 Bed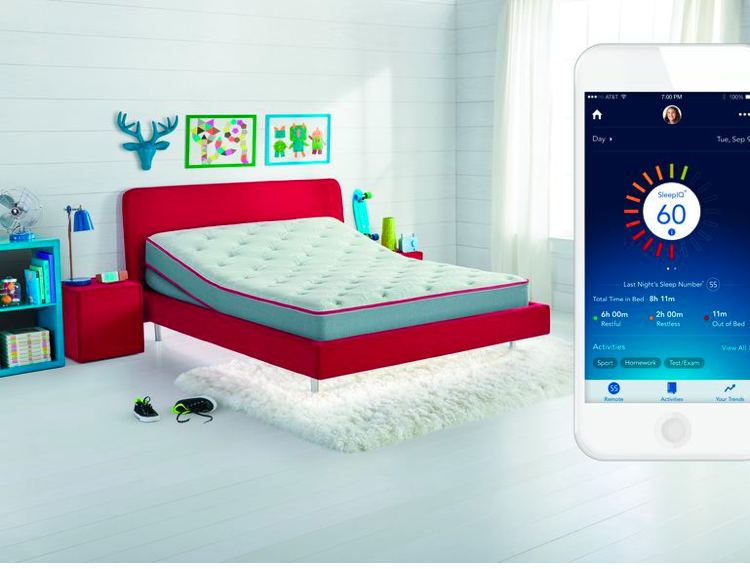 "So smart it takes their sleep to the next level."
Watch: Sleep Number – SleepIQ Kids™ Bed All Grown Up
At Sleep Number, researchers, engineers, and product specialists take primacy on your sleep. They eat, breathe and sleep the quality and quantity of your sleep. Sleep Number understands that eight hours of sleep impacts the 16 hours that you are awake. In the current state of sleep technology, the company takes pride in pioneering smart sleep. It takes advantage of home, wellness, and tech towards helping people get the quality sleep we all deserve. Make your home a haven for you and your children by bringing Sleep Number into your bedroom. Tech is made accessible for real people through smart beds and smart mattresses. Now, your kids can also enjoy the customizable comfort of a Sleep Number's SleepIQ Kids® K2 Bed.
Dubbed as "the smart bed that adjusts with them as they grow," it is the ultimate mattress you can get for your kid. Starting at $799.00, you can take home a Twin mattress in Denim or Lime color. And if you want to be your kid's favorite person, a SleepIQ Mattress with the bed is at $998.00. With SleepIQ Mattress, your kids will be well-rested and will perform better in school, sports and in life. Your kid will get the best possible sleep when you choose the Sleep Number's SleepIQ Kids Mattress or Bed.
Specifications
Watch: SleepIQ 4.0
The SleepIQ Kids Bed is the only smart bed featured in this article and deserves to be highlighted. Compared to Sleep Number's previous models, this one comes with a more approachable price point. It has likable and kid-appropriate smart features that are very useful in monitoring a kid's sleep pattern, quantity, and quality. Sleep Number promises that the SleepIQ Kids Mattress will adjust to your kid's growing bodies and will accommodate their growth. As your child grows, the support that the mattress provides will adjust to his or her needs. The durable air chambers with foam padding give a breathable surface covered with a soft woven sheet. With an optimized surface, it will give the optimal comfort and spinal alignment for your child.
The most unique feature is the SleepIQ for Kids app. This is a remarkable innovation. As parents, you only want what is best for your child. With the app on your phone, you can monitor presence in bed, as well as heart rate and sleep activity. In a nutshell, you get a sense of how your child is sleeping. Sleep scoring is a very handy tool. Plus, you get notified when your kid gets out of sleep in the middle of the night. You can adjust the level of comfort and support in the mattress through the Sleep Number® setting, a feature that allows SleepIQ Kid Mattress to accommodate growing bodies.
Lastly, with the proprietary SleepIQ® technology inside the bed, you can monitor the quality and quantity of your kid's sleep. You can simply adjust the settings so you can give them the best sleep quality as possible. And the app includes a monster detector! You have proof to show your child that there is no monster under the bed.
| | |
| --- | --- |
| PROS | CONS |
| Monitor sleep quality and quantity through the SleepIQ Kids App | Expensive |
| Adjust comfort level as your kid grow | Not compatible with any base frame |
| Firm support | Not versatile |
| Charming design | Only good for kids, especially toddlers |
| Comes with a 100-night trial | Not a good transition bed |
| Airbed can be a fun experience for kids | |
| Free delivery | |
| | |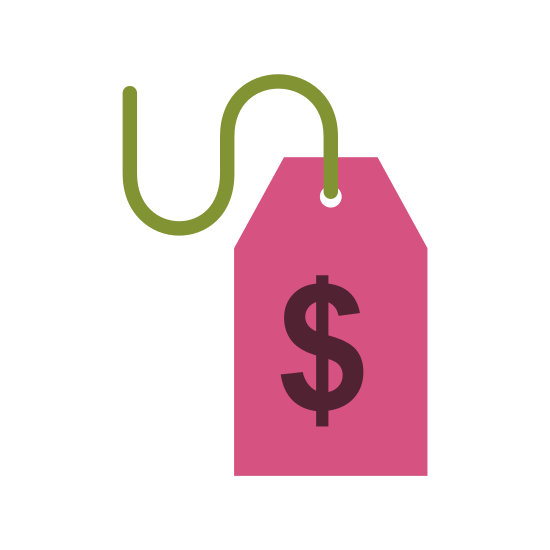 Price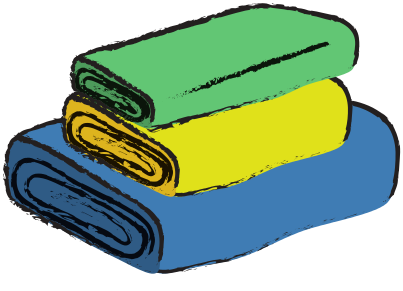 Materials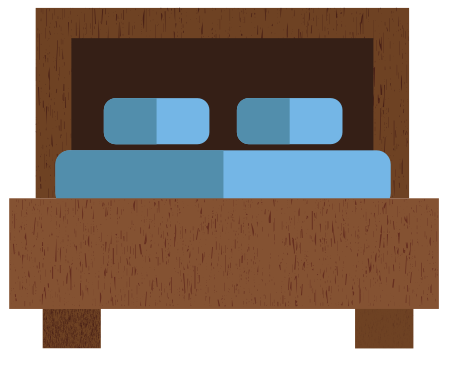 Firmness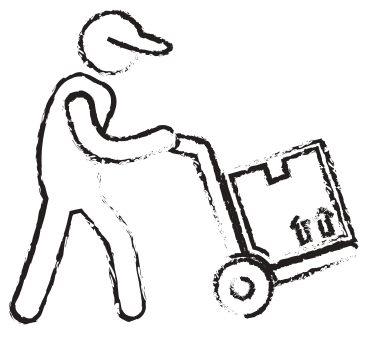 Packaging
Warranty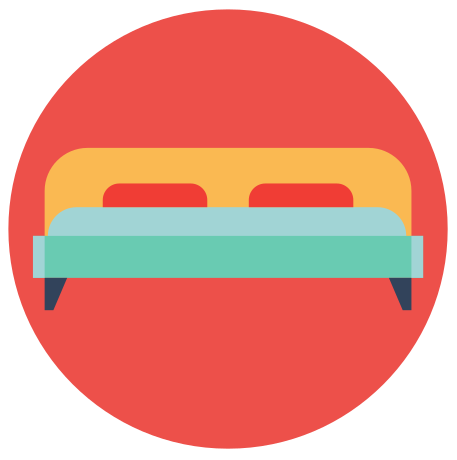 OVERALL (3.7/5)

The high-tech features of this mattress is helpful to kids, as well as their parents. A "Monster Detector?" Where was this when I was a kid?
Signature Sleep 6″ Hybrid Coil Mattress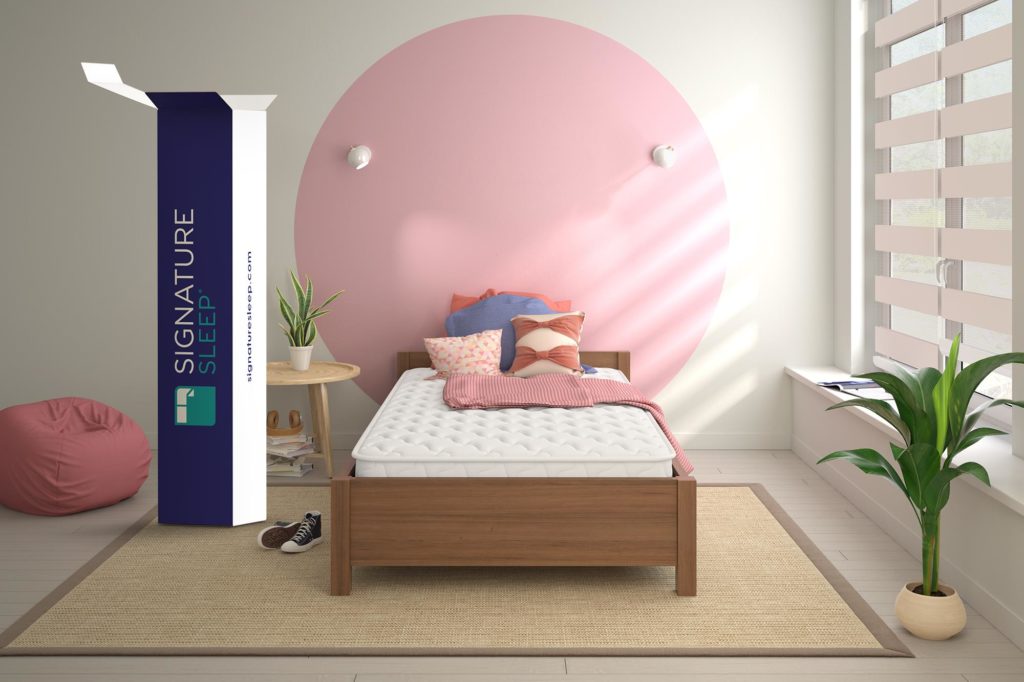 "Comfort without compromise."
Watch: The Signature Sleep Essential 6-inch Reversible Coil Mattress
Signature Sleep has been in the sleep industry for more than 50 years. It knows that each person has a signature style, so it helps you find your Signature Sleep. With a wide range of sleep products, the company offers comfort without the need to compromise. Its excellent quality mattresses are extremely durable and affordable because you deserve a good night's sleep regardless of who you are. Choose from the bedtime classic Standard Coil mattress made with spring coils providing consistent support and weight balance for all sleepers. Or an Independent Encased Coil mattress, which promises edge-to-edge support and minimal motion transfer. If you prefer ultra-comfortable mattresses, you can settle with the Memory Foam mattress.
With Signature Sleep's Nanobionic® Technology, you can get a patented coating containing restorative properties that promote your quality of sleep. The Signature Sleep Reset Collection is the next generation of bio-functional material from the brand. And if you want to rid your home of any synthetic materials, you can choose from the Signature Sleep Honest collection. Get a handcrafted mattress made of 100% natural, organically sourced materials. Lastly, the Hybrid Mattress combines CertiPUR-US® certified memory foam with the independent encased coil technology. You will not only get the comfort from a memory foam mattress but also get optimal support while minimizing motion transfer.
Specifications
The Signature Sleep Essential 6-inch Reversible Coil Mattress will get you the best hybrid mattress experience without breaking the bank. At only $95.60, your kid's bedroom will transform into a haven for rest and sleep. After the Linenspa Essentials, the Signature Sleep Essential comes next in terms of affordability. But it is made of superior materials, combining both memory foam and independent encased coil technology.
Another no-frills purchase, the Signature Sleep Essential 6" Reversible Coil mattress is the basic mattress offered by Signature Sleep. Available in white of black to suit your style, it promises a good night's sleep without compromise. It managed to pack multiple comfort layers, especially the convenient two-sided construction extending the life of the mattress. This feature makes the mattress a good option for teens. Signature Sleep strategically placed the innerspring coils in two layers of foam. This creates a sturdy core with soft, flexible padding adding cushioning and comfort. The mattress is encased with a super soft cover which will give your kid a breathable and resilient sleep surface. Beneath the cover is a fire retardant barrier that meets the federal flammability standard 16 CFR 1633. The high-density support foam provides edge-to-edge sleep support that can accommodate, even the most active sleepers.
As it is a hybrid mattress, the high-density 13.5 gauge comfort coil springs are tucked in between layers of foam padding. The coil springs do not only create a durable layer, but it also ensures minimal to average motion transfer, plus dependable support and balance as your kid sleeps. The 3 Zones of Pressure Relieving Comfort – head and neck, lower back and hip, and lower legs and feet – give the Signature Sleep Essential a great purchase.
Shipped for free in a box, your mattress is rolled and vacuum-sealed as an added convenience for any parent. Make the unboxing a shared activity with your child. You can also let your kid know that the Signature Sleep Essential is a reversible mattress. One might outgrow it, but the mattress will withstand the daily wear and tear. Ideal for bunk beds, a daybed or trundle bed. Flip or rotate the mattress, and get a mattress that feels all brand new.
Unbox your very own Signature Sleep Essential 6-inch Reversible Coil Mattress
| | |
| --- | --- |
| PROS | CONS |
| Practical choice | Price is not available on the official website |
| Good transition mattress | Motion transfer is not dependable |
| Firm support | Plain quilted design |
| Free delivery | |
| Delivered rolled and vacuumed in a box | |
Our Verdict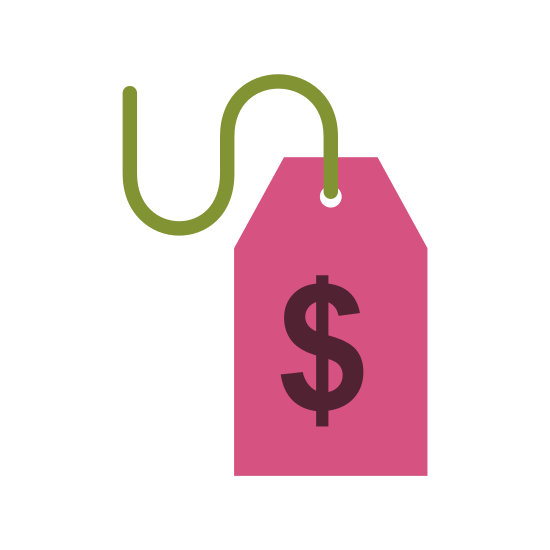 Price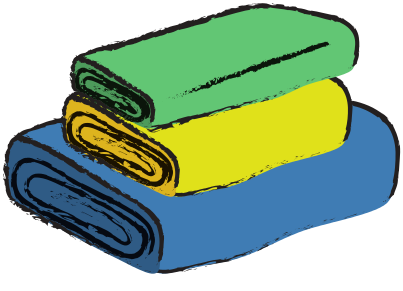 Materials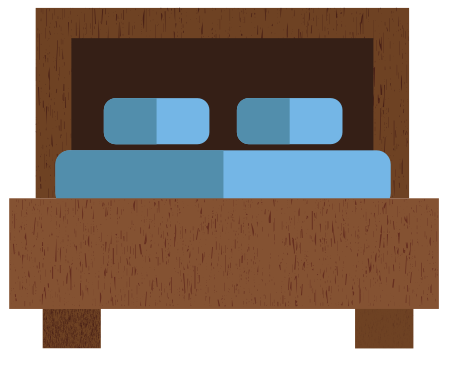 Firmness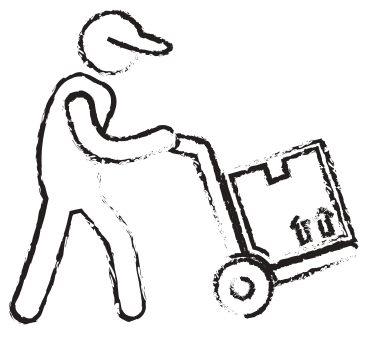 Packaging
Warranty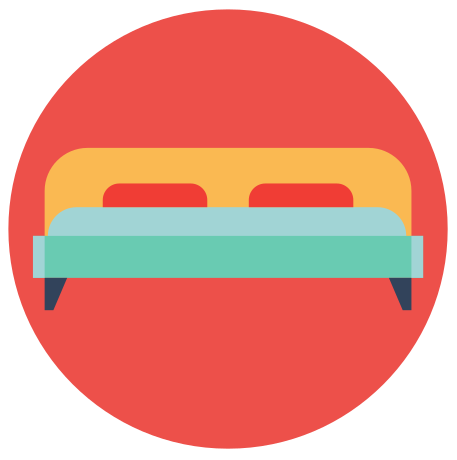 OVERALL (3.6/5)
Check this out! The Signature Sleep 6″ Hybrid Coil Mattress is great for any kid's bedroom!