Buy local. It's a ubiquitous slogan found on many store windows, farmers' markets, and supermarkets that encourage consumers to support local businesses. Rarely do we think about it in a global economy where most finished products aren't manufactured wholly in the United States.
But buying local products isn't just about feeling good about yourself and boosting your community's welfare. Research has shown that supporting local businesses have a profound economic impact on our nation and, thus, on our fellow Americans' welfare. In these challenging times brought by the worldwide pandemic, buying 100% American-made products means more money circulating in the economy and more people being employed.
What are the reasons for such strong sentiments for supporting American-made products? We can cite many interrelated reasons, including the ones below, but at its most basic level, it's about helping your fellow Americans!
Decreased dependence on imports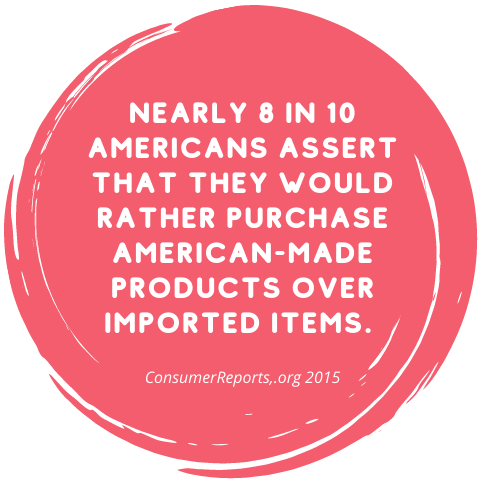 Consumers will find a wide range of imported goods at cheaper prices than their American-made counterparts. But buying these imported goods for prolonged periods can make them the predominant supply source and encourage dependence on them. As a result, local businesses will suffer its negative effects, including shutting down operations and laying off employees.
Fortunately, buying local can reverse the trend! If you can choose between a locally-made motorcycle and an imported one, you may want to consider the former.
Increased job creation
Think about it: If you spend $100 on an American-made product, nearly $75 of it will stay within the community! The manufacturer, after all, will likely hire local people, buy their raw materials from local suppliers, and pay taxes to the local authorities. The money circulates within the community resulting in more jobs that, in turn, can mean better quality of life for its people.
Higher tax base
Money in our economy is a lot like blood in our bodies! It has to circulate within the local economy to keep it going. With more taxes coming into the public coffers, more money can be allocated for the delivery of basic services.
Other benefits of buying American-made products include increased competitiveness for the local businesses and decreased carbon footprint. Local manufacturers will be able to compete with foreign companies, a boost for the American economy, particularly in light of the trade war.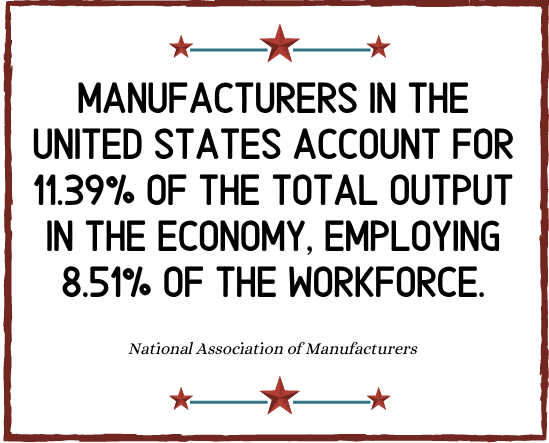 But don't be fooled by the "Made in America" tag on products! You may fall victim to opportunists who use it for their gains. We have seen many products that have "Made in USA" tags but were made in China.
The Federal Trade Commission (FTC) has the authority to take legal action against the unauthorized use of the "Made in USA" tag, including false and misleading claims thereof. According to federal laws, a product can have a "Made in the USA" or "Made in America" tag if all or nearly all of it has a United States origin.
Manufacturers can also make so-called "qualified" claims under federal standards for products that aren't completely manufactured in the U.S. and its territories. For example, G.E. refrigerators can be labeled as 87% of the U.S. in origin or content.
The FTC only guides the proper use of the "Made in U.S." tag. In the end, the agency has to rely on the formal complaints filed by consumers, companies, and other third parties to take action. If you suspect that a product has unlawfully used the patriotic tag, you may contact the FTC and do your duty as an American!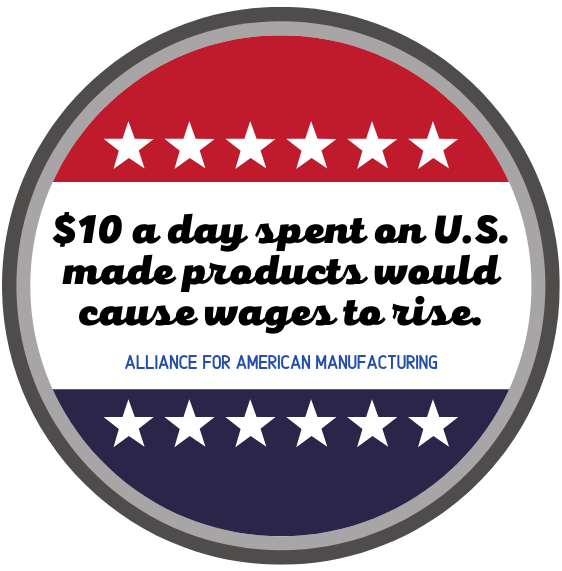 You can file a formal complaint at ftc.gov or call 877-FTC-HELP as soon as possible. But don't expect the FTC to take immediate action or contact you directly, so you have to purchase based on what you think is best.
How can you spot imports? Look for the "Country of Origin" mark on the product – it's the mark required by Customs and Border Protection on all imported products. It's also placed on a conspicuous place where even a casual observer can see it and, thus, it should be easy to spot when you're shopping in a store.
Take note, too, that the "Country of Origin" mark isn't required by law on genuine American-made products. You may want to research about the company and product first before making your purchase.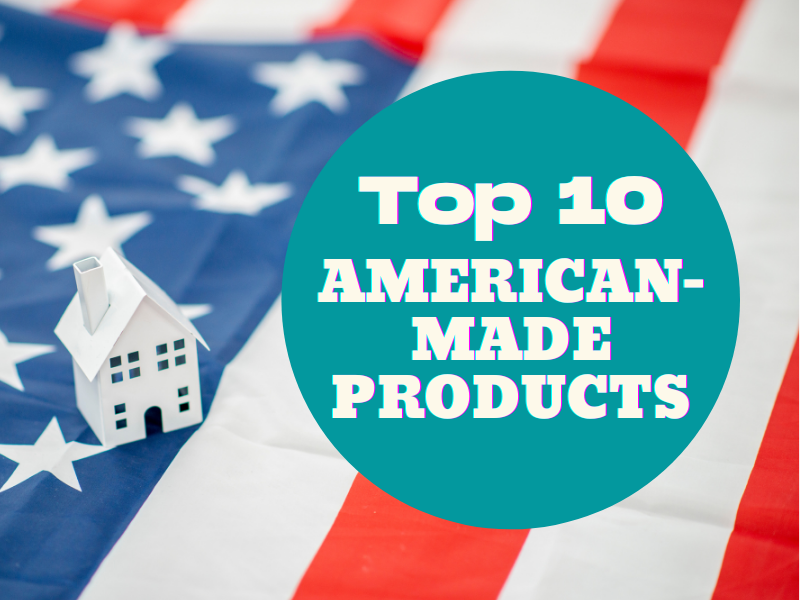 With these ten products, fortunately, you don't have to guess whether these are genuine American-made products! We did the research to give the best products that are as American as can be!
Use these jump-start links to check on the Top 10 American-made products: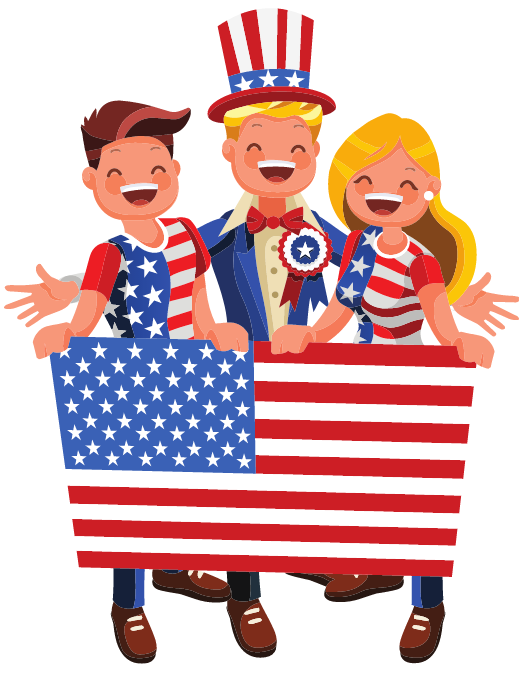 Harley-Davidson
Airstream Trailers
Wilson Footballs
Stetson Hats
Smith & Wesson Guns
Zippo Lighters
Crayola Crayons
Gibson Guitars
American Plastic Toys
Burt's Bees Personal Care Products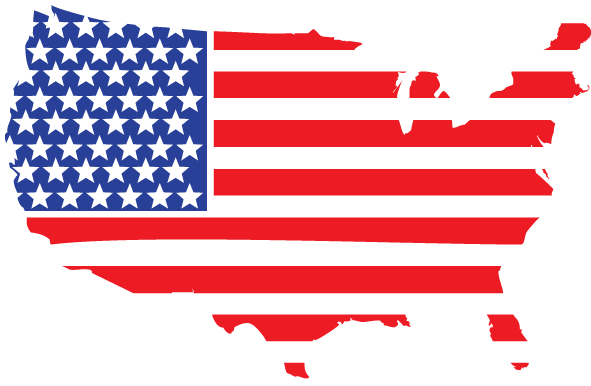 When the term "American lifestyle" comes up in conversation, the Harley-Davidson motorcycles come into mind immediately! The brand evokes leather-clad bikers in their distinctive black Harley-Davidsons driving down the road toward the sunset, the modern version of the Old West cowboy. This is an image that pervades the brand even in Eastern countries where big bikes and cowboys aren't known, and it's all because of William Harley and Arthur Davidson's unique vision.
The duo built their first motorcycle in 1903 in Milwaukee, Wisconsin. Harley-Davidson, Inc. has survived the Great Depression, the Great Recession, and numerous changes of ownership, mismanagement, and intense global competition since then. Today, it isn't just an iconic world-famous brand with a cult following, but it's also among the world's largest motorcycle makers.
Both the corporate headquarters and manufacturing facilities are still in Milwaukee, although some of its production capacity was moved overseas in 2019. Its big bikes, as its distinctive motorcycles are called, range in price from $8,000 to $45,000 and up. This means even ordinary Americans have the opportunity to become part of the Harley universe, and many owners customize their bikes after purchase.
And when we say "Harley universe," we mean the owner clubs found in the United States and abroad as well as the bikers' events conducted regularly. There's even a brand-focused museum where everything about Harley-Davidson can be found! As a lifestyle brand, it also sells a wide variety of branded merchandise, including apparel, jewelry, and accessories, scale figures of the bikes, toys, and videogames.
It certainly doesn't hurt that Harleys are favorites among celebrities like Keanu Reeves and George Clooney! The devil-may-care image is part of its appeal, too.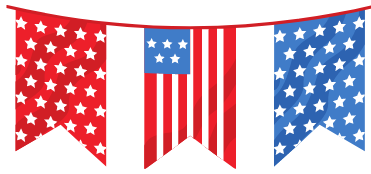 The Airstream trailers don't come cheap with starting prices at $37,900, while the high-end models are sold at $156,400 and up. But most owners assert that these aren't your run-of-the-mill trailers – these are luxury trails that can withstand cross-country road trips while providing a home away from home. There's also the fact that their eye-catching curvy aluminum bodies can last well beyond 15 years because of top-quality materials and sturdy construction.
The rounded coach design was based on Hawley Bowlus' designs in the 1930s. Bowlus was in charge of the construction of the Spirit of St. Louis, Charles Lindbergh's aircraft. But it was Wally Byam who established Airstream, a result of his work building Masonite-based trailers at his backyard in Los Angeles, California.
Today, Airstream trailers and recreational vehicles are built in Jackson Center, Ohio. Airstream is considered as the oldest manufacturer of its kind. While the vehicles are its main products, the company also sells branded accessories and apparel in its online store.
Every Airstream vehicle undergoes a labor-intensive process—from installing the aluminum sheets to hammering the rivets into the frame. These vehicles also produce topnotch furniture with contemporary interiors that make them sleek and stylish! Even the kitchen's appliances make it seem like you're in a tiny upscale home!
Owners of Airstream trailers also have their clubs, proof that these vehicles are inextricably part of the American fabric. There are over a dozen Airstream parks across the U.S., too, such as in Goblin Valley State Park, Organ Pipe Cactus National Monument, and Crystal Cove State Park.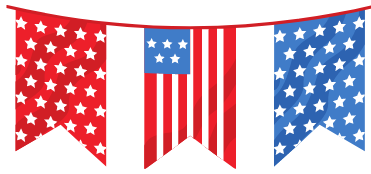 What sports best evoke the American lifestyle than football? Such is its huge popularity that the size of a football field is used as a measurement reference. And when it comes to the best footballs, the Wilson brand is the undisputed winner!
Wilson Sporting Goods Company makes over 4,000 leather footballs every day at its Ada, Ohio facility. It's also the official supplier of footballs to the National Football League (NFL) and the preferred supplier for more than 200 NCAA and high school football state associations.
Every NFL pigskin is made by hand, and it comes with a pump and tee. Did you know that it's known as The Duke? It was named in honor of Wellington Mara, N.Y. Giants owner and among football's pioneering legends.
The Wilson GST football, which amateur football teams prefer, has a distinctive design consisting of exclusive leather, ACL composite leather laces, and sewn-on stripes.
Wilson footballs are constructed with perfection in mind, a mindset that contributes to their longevity in the field. Every football is checked for quality control before it leaves the factory floor, too. Their seams are straight and tight, their look and feel are flawless, and their grip and texture are topnotch.
The keen attention to detail shows in the white stripes that are sewn on to produce excellent texture. The slightly rubberized texture of the composite leather laces adds to their better grip control, too.
But quality comes with a price: Wilson footballs start at $70 and go as high as $100.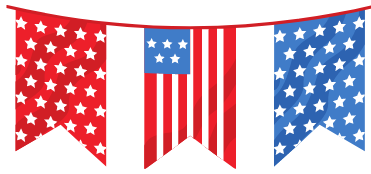 In 1856, John B. Stetson created "The Boss of the Plains," the original hat of the John B. Stetson Company. This American West hat became the company's cornerstone product, and it's still being produced today!
Nowadays, Stetson is the only cowboy hatmaker with 100% of its production in the U.S., particularly at its 9-acre plant in Philadelphia, Pennsylvania. It's also among the largest hat makers in the country with more than 3.3 million hats produced annually. It also sells a wide variety of American West-inspired fragrance, footwear, belts, and apparel, as well as eyewear and bourbon, among others.
Since the first Stetson hat, the primary material used is felt made from several types of fur like a rabbit, wild hare, and beaver. The fur is treated with hot water, dyes, and powder to bring out the beauty and durability of these materials. There's also genuine leather, a material used for the hats' interior sweatband.
Other materials used are bands for the ribbon encircling the crown, thread for stitching the ribbon, and small metal eyelets for venting. Every Stetson hat is made with exquisite craftsmanship and attention to detail.
While Stetson hats are mass-produced items, these can be customized to every customer's style preference! You can, for example, ask for a specific number and arrangement of the creases, even ask for extra adornment like silver accessories. You can appear at least six inches taller when you wear a Stetson hat on your head and cowboy boots on your feet.
Indeed, the Stetson brand is a timeless American brand with fans in every generation – and not just in Texas to boot!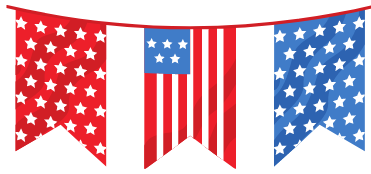 "Make my day!" And so the Dirty Harry legend began when Clint Eastwood uttered these words while holding a Smith & Wesson Model 29 handgun; it was chambered inside a .44 Magnum and described by the fictional character as the world's most powerful handgun.
Founded by Horace Smith and Daniel B. Wesson in Springfield, Massachusetts, in 1852, the Smith & Wesson brand has become the quintessential brand for American-made firearms. Despite the numerous changes in its corporate ownership and structure, as well as stiff competition, it's among the best-known makers of firearms and ammunition. Since 2016, it has been under the management of American Outdoor Brands Corporation.
Aside from handguns, the product line for which it's known worldwide, the company also sells a wide range of knives, handcuffs, and tactical law enforcement tools. The handguns are made in its Michigan and Tennessee facilities aside from its Springfield factory. These are reasonably priced, too, with basic handguns selling for under $350.
The Smith & Wesson brand has seen its share of ups and downs through the years. While Americans still buy guns – and plenty of them, too – there are political and social factors affecting who buys them and how many they buy. Recent surveys point out that the number of households has considerably decreased since the early 1990s – then more than 50% of households owned guns, but current figures are between 32% and 43% only.
But these are temporary setbacks that the American firearm maker has seen before and, thus, it will likely conquer.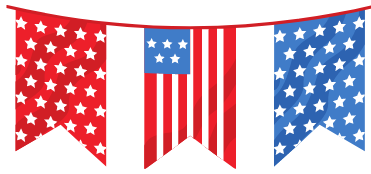 George G. Blaisdell founded the all-American company known as the Zippo Manufacturing Company in 1932. But it was only in early 1933 when the first Zippo lighter was produced and sold. Surprisingly, it was only on March 3, 1936, when the Zippo lighter was approved for its patent!
Most Zippo lighters being produced until today are manufactured in Bradford, Pennsylvania, where the first Zippo was made. But the iconic refillable lighters are sold worldwide, and their popularity hasn't ebbed significantly, too. This even with downturns in the economy and decreases in the number of smokers in the U.S.
Such success was attributed to its savvy strategy of appealing to a younger audience and expanding its business abroad. While the lighters are still at the core of the company, Zippo has also established an enviable reputation for its branded items. These include its camping gear – and it makes sense considering that Zippo lighters are considered must-haves among outdoor enthusiasts – and its apparel line.
Why are Zippo lighters still popular in the 21st century? You have thousands of styles and designs to choose from, with new designs released periodically. These include military versions intended for specific regiments in the U.S. military, many of which have become popular.
For another thing, Zippo lighters are windproof lighters in the sense that these can be lighted and stay lit in adverse weather conditions. This is due to its unique design consisting of a windscreen and an efficient fuel delivery system. Such is the excellent quality of Zippo lighters that they come with an unlimited lifetime warranty, too.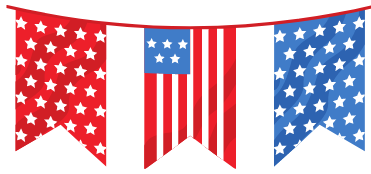 According to Crayola LLC, its Crayola products are sold in more than 80 countries, and its Crayola brand is recognized by most Americans – or 99% name recognition among U.S. consumers. Indeed, it's among the American childhood staples that have endured across several generations, such as the Radio Flyer wagon.
Crayola LLC has also resisted the temptation to outsource its production abroad! Every art supply, from the iconic crayons and colored pencils to the chalks and paints, are manufactured at its flagship factory in Easton, Pennsylvania. Every day, it produces 13 million crayons that are distributed across the U.S. and around the world.
We suggest visiting its Crayola Experience sites in Easton, Pennsylvania, Orlando, Florida, and Plano, Texas, if you want an enjoyable hands-on experience. Every site offers plenty of interactive activities within its indoor facility, from melting wax souvenirs to turning yourself into a coloring page. It is also the most wholesome, colorful experience that you and your children will enjoy!
All of its products are marketed as made from non-toxic materials and, thus, safe for use by children. Surprisingly, the company started with chalk as its first art supply product, followed by crayons, colored pencils, and paints, among other related products.
But it's arguably the crayons for which the Crayola brand is known for! The crayons are available in different packs with each pack containing a specific number of crayons and colors. These include packs containing 4, 8, 16, 24, and 48 colors to packs with 64, 96, and 120 colors, the most commonly found in retail shops. There are also impressive packs containing 150 and 832 crayons!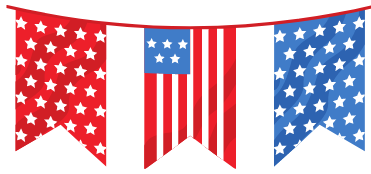 No other musical instrument says "rock 'n roll" than the guitar, and the Gibson guitars have always been the choice of rock stars! BB King, Elvis Presley, Angus Young, Jimmy Page, and Slash are among the numerous artists who used Gibson guitars to great success and applause. The 1954 Gibson Les Paul Junior, 1956 Gibson Les Paul Goldtop, and Gibson Explorer are three of the most famous Gibson guitars of our time.
In 1894, Orville Gibson began making musical instruments. But it was only in 1902 when he founded the Gibson Mandolin-Guitar Mfg. Co. Ltd. In Kalamazoo, Michigan. He focused on making mandolins and their related instruments as well as invented the archtop guitars.
Nowadays, his company is known as Gibson Brands, Inc., a well-known American manufacturer of guitars, professional audio equipment, and other musical instruments. Its current corporate headquarters are in Nashville, Tennessee, while its factories are in said state and Montana.
Despite the stiff competition from other brands, such as Fender, Martin Guitar, and Taylor, the Gibson brand is still considered as an iconic all-American brand that appeals to the rock 'n roll sensibility. Of course, its guitars are also popular among jazz, blues, and R&B musicians.
But Gibson also has its fair share of troubles, including financial issues. Fortunately, it has set the reset button by simplifying its collections and investing in quality control in 2020. The S.G. Special in Faded Pelham Blue, Les Paul Special Tribute, and the P-90 are among the best we've seen come out from the Gibson factory so far.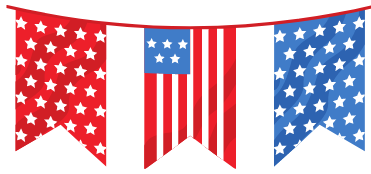 Established in 1962, American Plastic Toys has stayed true to its name, and American consumers are thankful for it. While many toy manufacturers outsourced production abroad, particularly to China, it continued its manufacturing operations on American soil! The company has five production facilities in Mississippi and Michigan, where millions of toys are manufactured every year.
Its product lines include role play and furniture, doll toys, garden toys, vehicles and boats, pails and shovels, sand toys, riding toys and wagons, sports toys, and snow goods, among others. There are more than 125 different toys in these categories, too, so children and their parents have an abundance of choices. These toys are sold at Walgreens and Walmart, among other retail sites.
American Plastic Toys pride itself on manufacturing every single one of its toys in the U.S. using sing raw materials, such as colorant and plastic, from American suppliers only.
Emphasis must be made, nonetheless, that it also uses imported components like fasteners and sound components for its toys. But since these imported parts represent a negligible 4% of the finished product, these toys are still considered as "Made in America." Furthermore, these toys with imported parts are just 24% of the company's entire product range.
Unlike many cheap imported toys, the toys from American Plastic Toys are made of durable, thick, and non-toxic plastic and FDA-approved colorants. Parents have the assurance that every toy doesn't contain harmful materials like phthalates and lead. Safety testing labs also test these in the country.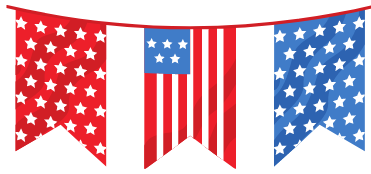 The Burt's Bees brand has humble origins in the 1980s, but it has since grown to become among the world's largest personal care product manufacturers! In the 1980s, Roxanne Quimby used leftover beeswax from Burt Shavitz to make candles. Eventually, the candle-making venture turned into a business selling honey, followed by products made with honey and beeswax.
At present, Burt's Bees sells a comprehensive line of more than 200 skincare and hair care products marketed as environmentally friendly. Clorox is its current owner, a change of ownership that occurred in late 2007. Its present headquarters are in North Carolina while its products are sold in numerous countries as well as on online retail sites.
Its bestselling product line is the lip balms, which are made with little additives and processing. Known as the Burt's Bees 100% Natural Moisturizing Lip Balm, Original Beeswax with Vitamin E & Peppermint Oil, it comes in 15 different flavors! The company supposedly makes between 200,000 and 500,000 tubes daily to meet the demand.
And what demand may that be? Every second, a tube of this $3 lip balm is sold! This isn't surprising considering its efficacy in combating dry, chapped lips as well as its refreshing tingle, thanks to the peppermint oil.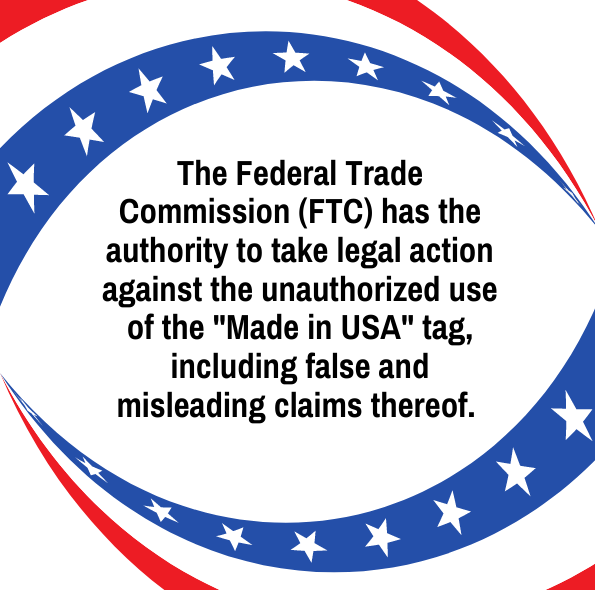 The Burt's Bees brand has also been praised for being one of the so-called clean brands, which refers to companies that minimize their waste from labels and packaging. Aside from using post-consumer recycled plastics, the company has also adopted ISO standards.
The next time you're browsing the aisles of your supermarket, walking through the mall, and looking at the online selections, you should consider supporting these brands! You will agree that not only will you be helping the local economy, but you're also getting 100% excellent quality – these are American-made, after all.