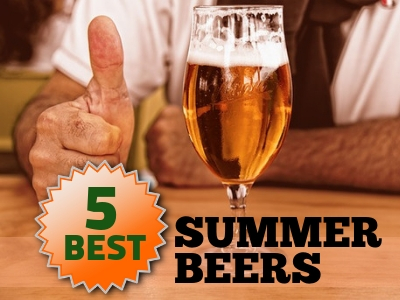 A hot summer day is best spent with a cold drink in your hand. When you need to cool off, or just have a good time, there are a few things that can both keep you hydrated and help you endure the heat. You can choose a tall glass of iced tea, lemonade, or water.
But let's be honest, summer is a lot cooler with perfectly cold beer!
There are many beers available in the market – from dark malt to white pilsner. Beer is a staple in American get-togethers. Summer is a particularly special season for many local and international breweries. During summer, the beer section in your favorite supermarket is stocked with refreshing, citrusy brews. And if you are looking for a detailed ranking of the 5 best summer beers, this list has you covered. We are determined to keep you feeling refreshed all summer long!
This list covers summer beers with varying alcohol by volume content or ABV. We can assure you one thing, you can find all these beers on every shelf in America. When you're out on the beach relaxing on your hammock or enjoying the feel of the sand on your feet, a refreshing cold drink makes everything better. Even in simple weekend BBQs with family, friends and loved ones, these beers will bring a fresh kick to the gathering. After all, a good drink almost always brings us closer. Best of all, they make the heat more bearable and can easily become the "star" of the afternoon.
After all, the very idea behind beer chugging is taking in as much pleasure and joy as you possibly can.
Understanding Beer Types and Styles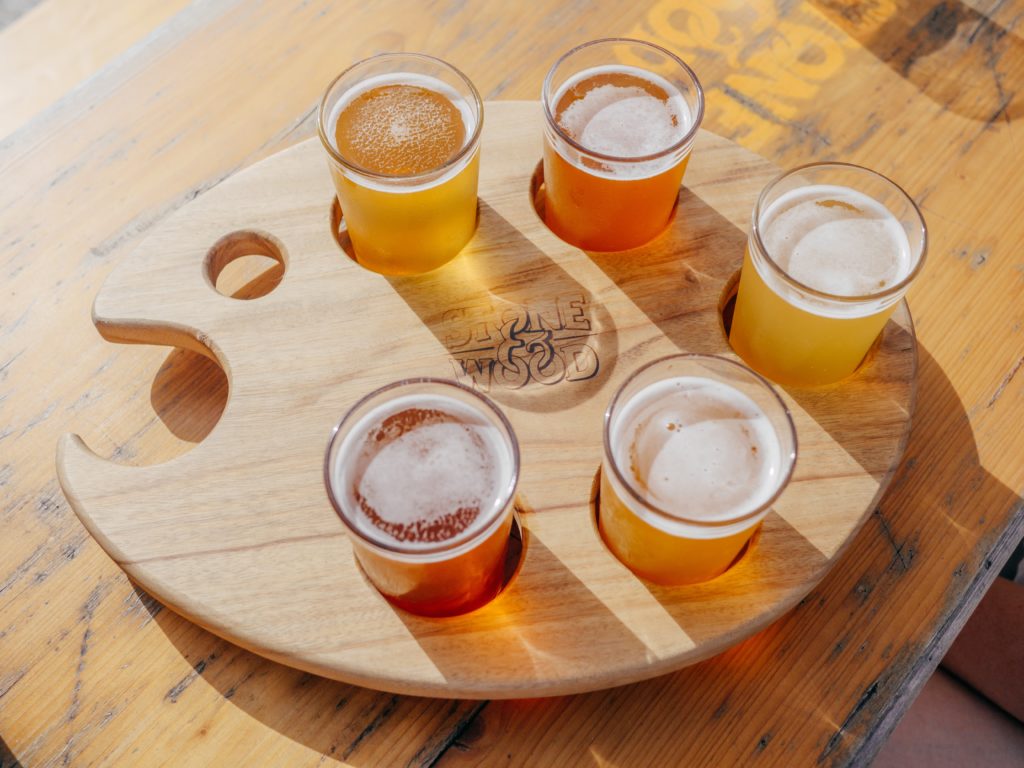 As you decide to try more beers, you familiarize the different types and styles. There is no hard and fast rule in brewing beers. With the positive consumer response to craft beers, breweries are constantly on their toes, experimenting and putting in the work to achieve higher quality beers.
For us to better understand the art and science behind brewing, we should go back to basics.
Basically, there are two traditional types of beer: ales and lagers. There is a third type, hybrids.
What is Ale?
Ales are a type of beer that is brewed at a higher temperature. The temperature produces esters, which gives ales their fruitier and fuller flavor than lagers. Ales are generally darker and have a smoother finish.
What is Lager?
Lagers are brewed at lower temperatures and usually stored in near zero degrees conditions. Storage may take up to a month or longer. This type has lighter flavor creating a crisp, refreshing, and smooth–exactly how lagers are like.
What is Hybrid?
Hybrid beer type is produced by combining ale yeasts with brewing techniques used to produce lagers and vice versa.
Styles of Beer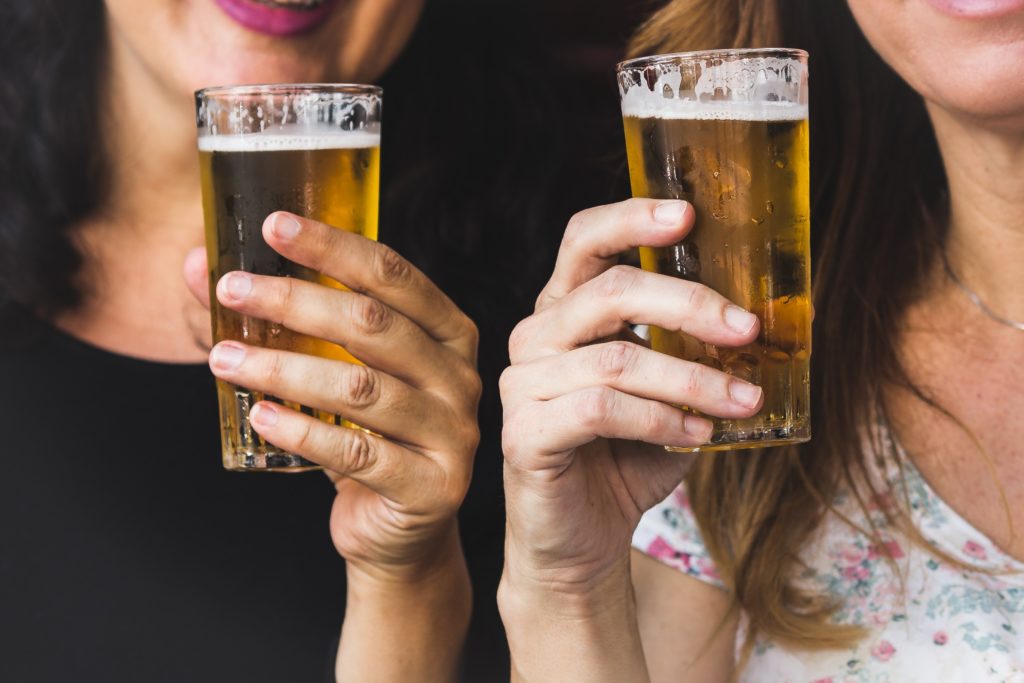 There are hundreds of different beer styles available in the market today. Quite frankly, we cannot account for each one, so we have listed the most common styles.
Pale Ale
Light, very aromatic American-type beer with a crisp finish and fruity body.
Wit
Wheat ale, originated in Belgium, with hints of citrus and fruity flavor.
Dubbel
Dark, rich, and malty Belgian-type ale. Usually caramel flavored, with a smooth body.
Pilsner
Strong finish with prominent hops flavor. A type of lager originated in Pilsen, Czech Republic.
Porter
A dark almost black ale, with heavy malt flavor. Features chocolate flavor, caramel or licorice.
Amber Ale
A type of ale with malty flavor with an amber red coloring for red appearance.
Methodology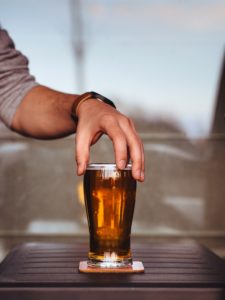 If you are intent on finding the perfect summer beer to take the heat off, take a look at this list!
First, let's discuss the rating system. We have dedicated enough time for research to eventually come up with a list of the 5 best summer bears. Of course, we have consulted several professional reviews to fact-check all information. Our scoring system is based on the beer's Appearance, Aroma, Flavor, Mouthfeel and Finish, and Alcohol By Volume (ABV). Each individual attribute is given a star rating between to . An overall rating is also given to each of these beers, the highest being (5/5).
Evaluating beer is an art that requires much consideration. Every time we take a drink, we try to evaluate how it tastes, how it feels to the tongue, and in some cases, how bitter it tastes. Arguably, all these make your beer drinking experience more unique and exciting.
Appearance
Sight is an indispensable sense and enables people to form their first impressions. How your glass of beer looks is an important aspect of beer evaluation. The appearance would include the beer's clarity, color, amount of sediment and beer's fill level.
Aroma
Getting the aroma–or simply "how the beer smells like"– requires a rather quick evaluation. Once the bottle or the can is opened, the aroma escapes. It also changes with time and temperature. Did you know that beer aroma sparks an emotional response? Aroma is what makes beer more enjoyable, and enhances its taste as well.
Flavor
The taste that you're getting when drinking beer is what constitutes its flavor. Unknown to many, beer's flavor is a combination of taste, smell, appearance and its mouthfeel. Flavor is such an important aspect of a beer, and through years of research and passion breweries put it, beer flavors have evolved over time.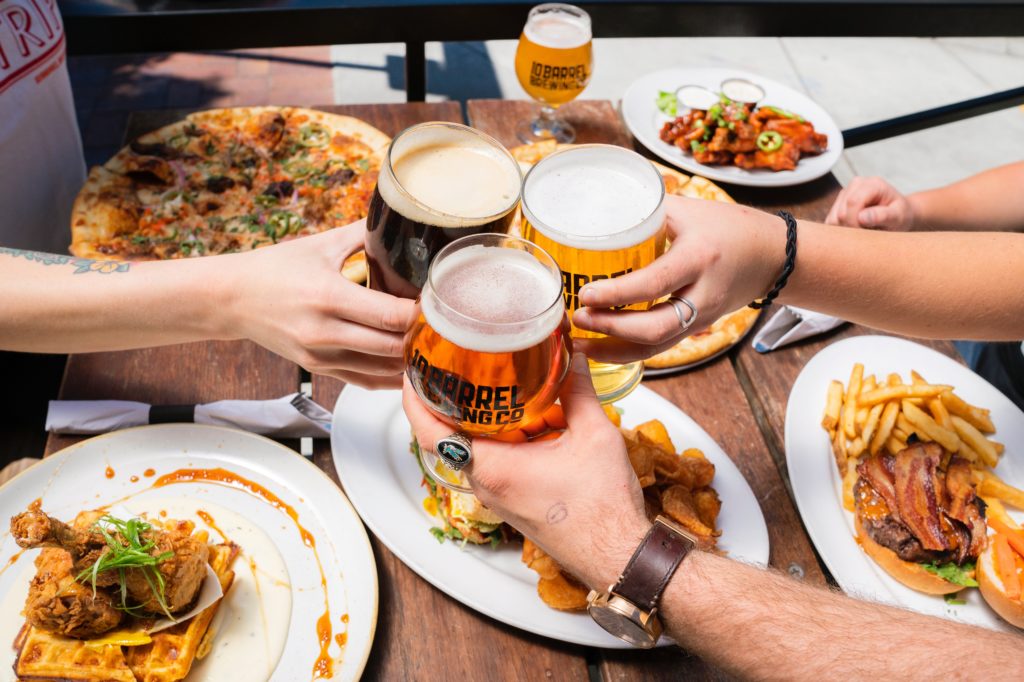 Here are 6 basic beer flavors:
1. Sweet
A familiar taste that reminds us of everything good. It's a pleasurable taste that many enjoy. Sweetness overshadows the bitterness in the beer, a balancing aspect of its flavor.
2. Sour
Beer is naturally acidic. Sourness is a minor flavor in a beer. It gives out the uniqueness of fruit flavored beers.
3. Salty
Salty flavor in beer mostly comes from the raw ingredients, especially the water. The saline level in the water used to for the brewing process. Saltiness brings a richer flavor to the beer.
4. Bitter
Bitterness is the taste traditionally associated with beers. This flavor plays a big role in determining the quality and mouthfeel of beers. It balances the acidity and other flavor undertones.
5. Umami
The ultimate flavor experience. Umami is a flavor sensation that you mostly gets from a piece of meat. It's the Japanese word that means "deliciousness". The umami flavor has become noticeable in beers because of its rich malt flavor.
6. Fatty
Fatty is a strange flavor in a beer, but it's an interesting addition to the basic flavors associated with the drink.
Mouthfeel and Finish
Similar to how proper wine tasting is done, having a taste of the beer around the mouth is a pleasurable experience. Although beer comes with a more complex range of flavors, the mouthfeel and finish are the two aspects that make beer a popular drink of choice.
Alcohol By Volume (ABV)
Beer alcohol levels are measured by the ABV or "alcohol by volume" content in every bottle. It's important to take note of the alcohol content to avoid having more than what the body can take (which is why authorities warn against ending up in unfortunate fender-benders).
According to the Centers for Disease Control and Prevention (CDC), high ABV in beer at standard 12 ounces will take twice as long for the liver to process. Since many new and popular craft beers carry 6% to 8% ABV, drinking responsibly is a must.
For a quick look at how the 5 beers were hand-picked for this review, let's take a look at the chart below highlighting some of the most important details. A more comprehensive review will be presented as we move along with our ranking.
Comparison Review Chart: Top 5 Best Summer Beers

Brand/Flavor

Surly Heat Slayer

Night Shift Brewing Whirlpool

Founders Sumatra Mountain Brown

Firestone Walker Luponic Distortion No. 10

Allagash White (Wheat Beer)
Ingredients
Hops, malt, wheat
Malt bill of wheat, oats, and barley
Sumatra coffee, caramel and chocolate malt, barley, German and Perle hop
Two varieties of hops from the Pacific Northwest and Southern Hemisphere

Allagash 2-Row Malted Barley Blend, Red Wheat Malt, Raw White Wheat, Oats, Carapils, Hops, Coriander, Curaçao Orange Peel
Aroma
Citrus, light yeast, soft crackers, grassy hops
Tropical fruit: passion fruit, peach and grapefruit
Earthy coffee aroma
Peaches, mango, grapefruit and citrus
Citrusy, and clean with a hint of spices
Appearance
Pale, with a slight chill haze
Cloudy yellow with light green
Dark amber brown with a cream-colored head
Bright yellow with a heavy head
Heavy carbonation and white, thick head
Color
Dark yellow
Pale yellow
Brown
4 Standard Reference Method (SRM)
Light yellow
Flavor
Crisp and refreshing
Citrus
Coffee
Mango creamsicle, peach ring and ruby grapefruit.
Citrus and spice
Mouthfeel
Lemony notes, grassy hops, crackers, cereal grain and yeast
Soft, Citrus, Juicy
Rich coffee notes, subtle bitterness
Fresh and fruity
Crisp, clean, and silky mouthfeel from the oats
Alcohol by Volume % (ABV)
5%
4.5%
9%
5.9%
5.2%
Style
Kölsch-Style Ale
New England Pale Ale
Imperial Brown Ale
Imperial Pale Ale
American Wheat Ale, Wit
Availability
Bottle, can, on tap; regional distribution
Available year-round
January – February;

available in 37 states, across Founders distribution

Summer; 12 oz can in 4 or 6 pack
Year-round; 12 oz bottle, draft
The Details
Surly HeatSlayer
The Surly HeatSlayer, a product of Surly Brewing Co., is a seasonal beer made especially for the hot summer weather. Surly is a Minnesotan company that has been brewing all kinds of beers since 2005.
Although the company is relatively young, this brewery managed to become a must-see destination in the State. The Surly Retail Store is listed as one of the national attractions alongside the Yosemite National Reserve and the Fremont Tall, among others.
Kölsch-Style Ale is a crisp, refreshing drink for the summer swelter. It's not easy to represent a German-style beer, but the HeatSlayer did not disappoint. It's very easy on the nose, too, with light and floral aroma and a hint of fruity sweetness.
The beer appears clear with a bright golden yellow color. Once poured in a glass, an ivory foam swirls and lasts just long enough to be enjoyed. A glass full of Surly HeatSlayer is very inviting, light, and very easy to drink. With its crisp, dry with just a touch of bitterness and hints of fruity flavors surround the palate, the HeatSlayer gives off an authentic summer vibe.
Flavor-wise, the HeatSlayer's hops flavor is very prominent among all its flavor undertones, but that's how Surly does beer. All in all, Surly HeatSlayer would make for a great summer companion. This German-style summer crusher comes in 12oz cans in a variety pack or on the tap and is available during the summer. Get a kick with its 5% ABV. Hoppy, fruity, refreshing, and with a good amount of alcohol, many say it's their perfect beer for slaying summer!
Pros
Pros
Refreshing summer beer
Not bitter, with sweet undertones
Very light and easy to drink
Cons
Cons
Limited availability
No 12 or 6 pack
Our Verdict
Appearance
Aroma
Flavor
Mouthfeel and Finish
ABV
Overall

---
Night Shift Brewing Whirlpool

Whirlpool is the flagship New England Pale ale brewed by Night Shift Brewing (NSB). In 2017, this Boston based brewery was awarded the Silver medal for The Great American Beer Festival and Best of Boston by the Boston Magazine. The brewery offered the Whirlpool in a can in 2014 and it became highly popular among regular drinkers. Staff at the brewery would call it the "desert-island beer" and was even dubbed the "Night Shift Gatorade." With a light finish and low ABV, the Whirlpool is considered by many as a beer for all occasions.
The Night Shift Brewing Whirlpool contains the following ingredients: wheat, oats, and barley. After a tedious brewing process, the beer pours with straw yellow and faintly hazy colors. The clean fermentation produces a white froth that is almost milky in look and texture. Similar to the tropical aroma, the beer surprises with a lush tropical fruit flavor with each sip.
There is a slight kick of bitterness to the Whirlpool. It also gives off a gentle, but noticeable bitterness because of the dry spices added for flavor. The bitterness is enhanced and balanced by the citrusy flavor inducing a long tart finish to every sip. But the hops flavor–which outweighs its dry, spicy hint–makes it unmistakable for a summer beer. Hops is a dominant flavor in the Whirlpool but creates a very tasty, palatable kick that's easy with each gulp. Overall, this humble American Pale Ale (APA) is a juicy, citrusy, and full-bodied summer beer.
Whirlpool is available year-round in a 4-pack at $13.25.
Pros
Pros
Available year round
Comes in 4pk cans
Low ABV
Cons
Cons
Bitter aftertaste
Soft carbonation quickly disappears
Our Verdict
Appearance
Aroma
Flavor
Mouthfeel and Finish
ABV
Overall
---
Founders Sumatra Mountain Brown
If you are a coffee lover, you will enjoy this beer for sure! Sumatra Mountain Brown was first crafted by the genius Founder's Brewing Co.'s brewmaster Jeremy Kosmicki. The brown ale was a product of an experimentation when he found himself with so much Sumatran Coffee. With Jeremy's ingenious improvisation, love for brewing, and the under-appreciated coffee-style beer, the Sumatra Mountain Brown was born.
This special brew is a bold new addition to the Founder's Brewing delectable line of craft beers. The Breakfast Stout, Kentucky Breakfast Stout (KBS) and the Canadian Breakfast Stout (CBS) are crafted with oats, chocolates, and two types of coffee. They are available during the fall. The Founder's Sumatra Mountain Brown, meanwhile, is the perfect coffee-style beer for the summer.
A pour of this drink reveals a dark amber brown look laced with a cream-colored head. The beer head fades quickly but it doesn't totally disappear and leaves you instead with a very frothy thin layer on your glass. True to its name, the first aroma is the freshly brewed Sumatran coffee, chocolate, and a sweet faint smell of caramel. Sumatra Mountain Brown would have you believe that you are in for a sweet treat; instead, the burst of flavors offers a perfect balance of roasted coffee, cocoa, and a hint of sweetness from the caramel aroma.
You would have to prepare for that boozy heat as it contains 9% ABV. That's a pretty high alcohol by volume content for a coffee drink! The Sumatra Mountain Brown refuses to be boxed into a single beer type. This drink's finish is more like a porter, although it's labeled an imperial brown ale which allows for a more full-bodied depth. There is a slight bitterness to it because of the German and Perle hops, but this taste is subtle. Quite honestly, the bitterness makes for a richer, bolder flavor.
There is no doubt about it; Founder's Brewing has perfected brewing with coffee. Founder's has yet again shown that they are the best at using ingredients to bring about a complex yet interesting balance of flavors to the beer market.
Sumatra Mountain Brown is available in a 4-pack or draft at around $13.99.
Pros
Pros
A top-seller for coffee lovers
Sweet and decadent
Perfect dessert beer
Cons
Cons
High ABV; not recommended for designated drivers
Slightly on the bitter side
Our Verdict
Appearance
Aroma
Flavor
Mouthfeel and Finish
ABV
Overall
Watch as the brewmaster Jeremy Kosmicki talks about the Sumatra Mountain Brown
---
Firestone Walker Luponic Distortion IPA Series No. 010

The 10th release of the Luponic Distortion, the Firestone Walker Luponic Distortion No. 10 is made from the same base as its predecessors but promises a different aroma and flavor. Luponic Distortion is an ongoing series of beers that releases roughly every 120 days. Firestone Walker Brewing Company's brewmaster Matt Brynildson is the man behind the series. Each release features a different hops blend but stays close to the basics. It intends to feature the varying aroma and flavors that can be achieved by brewing a blend of hops without adding fruits or other ingredients.
The Luponic Distortion Series gives beer drinkers and Firestone Walker fans an insight into the aromatic and flavorful possibilities that hops can bring. Brewed from two types of hops, the Release No. 10 has a ring of fruity flavors including mango, peach and ruby grapefruit. It has a flavor-forward mouthfeel that features citrusy flavor, leaving a dry, crisp and clean finish to every sip. Not exceedingly citrusy, a bit dry, and slightly bitter.
You can vividly taste sweet mangoes, peaches, and grapefruit flavors exhibited by the hops blend. The beer pours in a clear, golden color with an off-white head.
Enjoy the long finish of flavor fruit from this medium bodied beer. The Luponic Distortion No. 10 is light enough to drink with its 4.9% ABV. It surely fits the perfect flavor profile for a summer drink.
Pros
Pros
Light and refreshing summer beer
Truest form of hops brew
Relatively low ABV
Cons
Cons
Limited release and availability
Our Verdict
Appearance
Aroma
Flavor
Mouthfeel and Finish
ABV
Overall
Watch as the brewmaster Matt Brynildson talks about the Luponic Distortion No. 10
---
Allagash White
Allagash Brewing is a Portland, Maine staple. The local brewery has been around for more than 20 years and has become a classic hit among drinkers in the region. All over Maine, people point to the Allagash White as their favorite. The Allagash Brewing is an interpretation of an effervescent Belgian witbier. The company has stayed true to its brewing recipe since they first released the brew in 1995.
Allagash White is "gateway beers" to many beer fans and brewers. The flavors that this beer brings will keep you hooked. Many college students and first-time beer drinkers consider the Allagash White as their formative beer of choice because it's easy on the palate. This light-bodied, fizzy, and wheat-forward beer has very low alcohol content at 5.2% ABV.
The light-bodied and sweet flavor is what makes Allagash stand out. As you pop the bottle, you will uncover a subtle aroma that is a curious mix of spices, cloves, coriander, and lemon zest becoming very evident. It can, in fact, be a substitute for a tall glass of lemonade! Despite the blend of citrus flavors (lemon and orange flavors to be exact), the beer produces a fairly dry and clean finish which leaves a touch of citrus on the palate.
Allagash White is a flavorful experience whatever the occasion. A perfect beer for an afternoon drinking spree. It's also perfect for food pairings to add a touch of spice on the tongue. With a glass full of Allagash White, your Your afternoon BBQ will never be the same!
Pros
Pros
Citrusy flavor
Low ABV
Easy to drink
Available year-round
Cons
Cons
Basic beer
Leaning towards fruity, citrusy flavors
Our Verdict
Appearance
Aroma
Flavor
Mouthfeel and Finish
ABV
Overall
Watch as the brewmaster Jason Perkins talks about the Allagash White
Have a cool, refreshing summer with these beers! And remember, stay hydrated!