Laxman Light and Sound Mind Machine Innertainment System
Adjustable Walker Aid with Leather Seat Plate
LegActivator Seated Leg Exerciser & Physiotherapy Machine for Seniors
Windermere Quinn NM1250 Power Electric Lift Chair
CPR Guardian II Smartwatch – Medical Alert System for Seniors
Technology has made our life fun and comfortable. It has revolutionized our way of living, especially for adults. In the aging population, one common stereotype is that they are reluctant to adapt to new forms of technology. In reality, seniors want a comfortable life, too! Technology should not only serve as a source of entertainment; it should primarily help make their lives easier!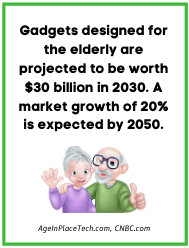 Growing old means the natural decline of physiological functions, and using tech gadgets for assistive purposes have become commonplace. Today, numerous devices are designed to help family members perform unfamiliar tasks and activities of daily living, regardless of their age!
Studies suggest that gadgets designed for the elderly would be a $30 billion market by 2030. It is also expected to grow by 20% by 2050. From S.O.S. safety devices, assistive equipment, medical management gadgets, our older population can choose from a vast range of tools that can help them achieve independent, comfortable, and above all, safe living!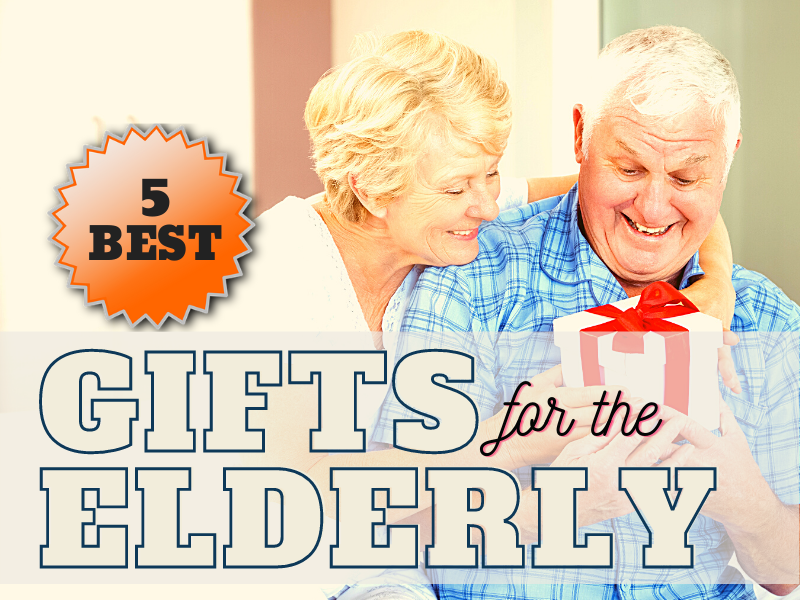 Perhaps the first challenge is knowing what the ideal devices are for your loved ones' needs, considering the plethora of options in the market. To help you make that choice, we've put together our best recommendations for gadgets that are senior-friendly and currently available on Amazon.
1. Laxman Light and Sound Mind Machine Innertainment System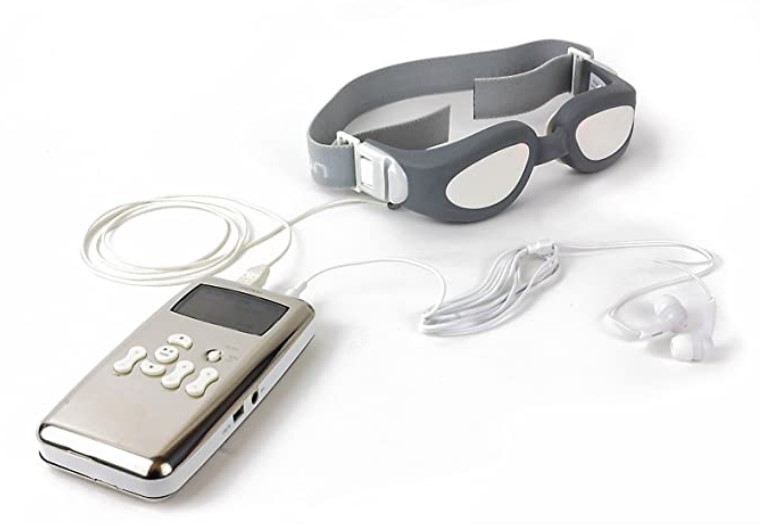 Do your grandparents have trouble sleeping? Do they lack concentration and are often stressed? The Laxman Light and Sound Mind Machine Innertainment System is a clinically-tested gadget that can help!
An assistive training technique for contemporary stress management and sleeplessness, the Laxman Light and Sound Mind Machine Innertainment System is an equipment that combines light and sound effects for a positive neurological impact. Anyone can use this state-of-the-art device; however, seniors can benefit best from it. As older family members experience mental degeneration as they age, cognitive stimulation—which this product provides—is a must.
This clinically-tested mental machine offers a relaxing experience that comes from the visual structures in the music tracks slipping into various brainwave states. Seniors can enjoy music with visual stimulation while creating personal auditory sessions. This neuro-enhancement experience has no side effects and will not affect their physical, behavioral, or mental state.
Primarily designed for sleep disorder treatment and relaxation, the Laxman Light and Sound Mind Machine Innertainment System helps the body manage the causes of sleeplessness, including depression, personal problems, stress, and job troubles. Aside from providing pleasant audiovisual sensations that aid in sleeping, this device also helps with meditation and concentration. These pattern frequencies also define their mood, thus preventing burnout.
The Laxman Light and Sound Mind Machine Innertainment System comes with patented goggles, handheld machines, earphones, and a guidebook. The All-Color Ganzfeld Open-Eye Goggles can transmit all of the visuals even when the eyes are closed. To enhance the visual experience, each color of the light spectrum is generated and turned into kaleidoscopic structures. The inference patterns of the glasses are programmed in accordance with Neuro-Physiological research findings.
The Laxman Light and Sound Mind Machine Innertainment System has handheld MP3-style controls that adjust brightness, volumes, and play/pause functions. In this intuitive menu control, they can listen up to four hours of ambient sounds, where some are composed of popular mental trainers! Elderlies can choose if they want some of 22 pre-installed programs or create their sessions. In the Neurotronic's website, you can download additional stimulating sessions, audiobooks, and language courses, too! The product also includes other interesting features such as an expandable memory (SD card) for additional session space, editing software for a more self-created session, a USB interface, and top quality casing.
Seniors can use the Laxman Light and Sound Mind Machine Innertainment System easily, but they must be assisted when they have eyesight and senile cognition disorders. There is a guidebook to understand all the instructions during initial use. Otherwise, all they have to do independently is adjust the setting of the handheld machine and use the earphone and goggles.
As safety is a priority in this age group, products like the Laxman Light and Sound Mind Machine Innertainment System must not be used while driving, operating heavy equipment, or other devices that may influence brainwave activity. They should also consult their physician first if there are any history of seizures, auditory disorders, adverse mental problems. Finally, they may immediately discontinue the machine if they experience any untoward discomfort, both physically and mentally.
Our Verdict

Check out the Laxman Light and Sound Mind Machine Innertainment System on Amazon.com!
---
2. Adjustable Walker Aid with Leather Seat Plate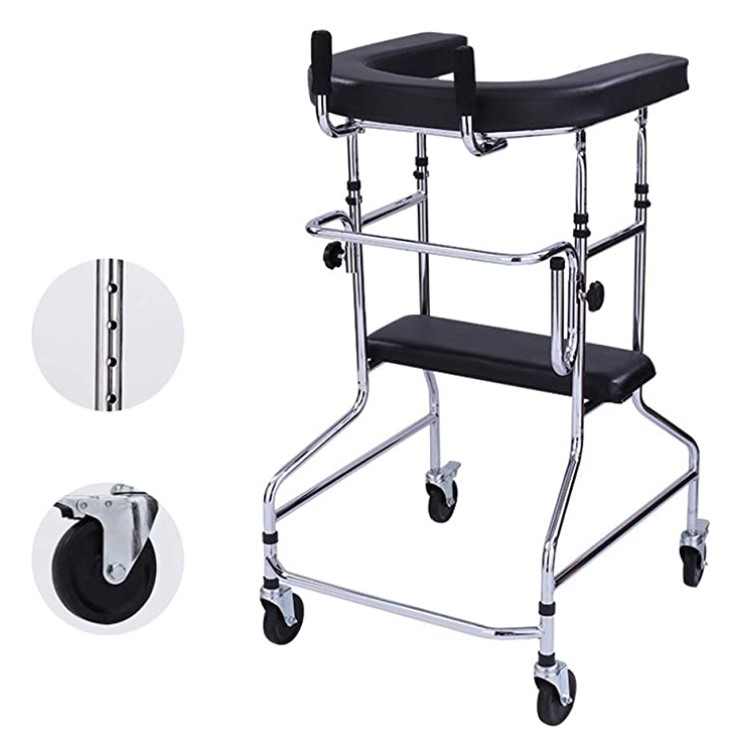 Are you concerned with your senior family members' mobility issues? Do they have trouble balancing and risk falling or slipping? Falls are said to be the most common mechanism of injury in geriatrics, and older people may need some form of mechanical aid to prevent such incidents.
The Adjustable Walker Aid with Leather Seat Plate is here for the aging population struggling with mobility issues. An assistive device made by JGYu, this foldable walking frame aid is beneficial for people with disabilities or recovering from spinal and bone injuries, such as a fractured leg. It is a universal mobility device that can be used in four different ways and adjusted to use as a walker or rollator. It offers support for walking, ascending or descending the stairs, and helps with posture alignment. The frames are durable and stable as they are made of high-carbon steel. This equipment is also resistant to wear and tear.
This walker can be adjusted anywhere between 100 and 125 cm in length to fit a person's height. The black leather seat plate offers full support and comfort despite the pressure applied. The soft-foam filled cushion is perfect for short-distance walks. If you're looking for a walker with a soft surface and a good grip, the Adjustable Walker Aid is perfect for you. It has sturdy handlebars with sponge-like material. Its wheels also come with rubberized grips.
The Adjustable Walker Aid with Leather Seat Plate by JGYu can handle up to 100kg in maximum weight capacity. As a walker, it gives more support but less maneuverability. Meanwhile, being a rollator, it has four wheels that can be adjusted to a comfortable speed. Weighing 10 kilograms only, this equipment's lightweight frame can be easily stored and transported. This feature is useful for family road trips and wherever space is limited, such as in restaurants.
When using these mobility aids for your grandparents, remember that as much as possible, assist them for their safety. Your goal is to minimize the risk of falls, which can cause them further harm or injury. Remove loose rugs and clutters, keep away from wet areas, and make your senior loved ones well-fitted footwear.
Finally, always maintain the Adjustable Walker Aid with Leather Seat Plate in good condition. This product comes with a 3-month replacement warranty for quality-related issues of the frame carry bag. As long as we apply proper safety and assistive protocols while using this product, it can make life easy for our aging family members!
Our Verdict

Increase their mobility with the Adjustable Walker Aid. The handy seat makes it convenient for rest when needed!
---
3. LegActivator Seated Leg Exerciser & Physiotherapy Machine for Seniors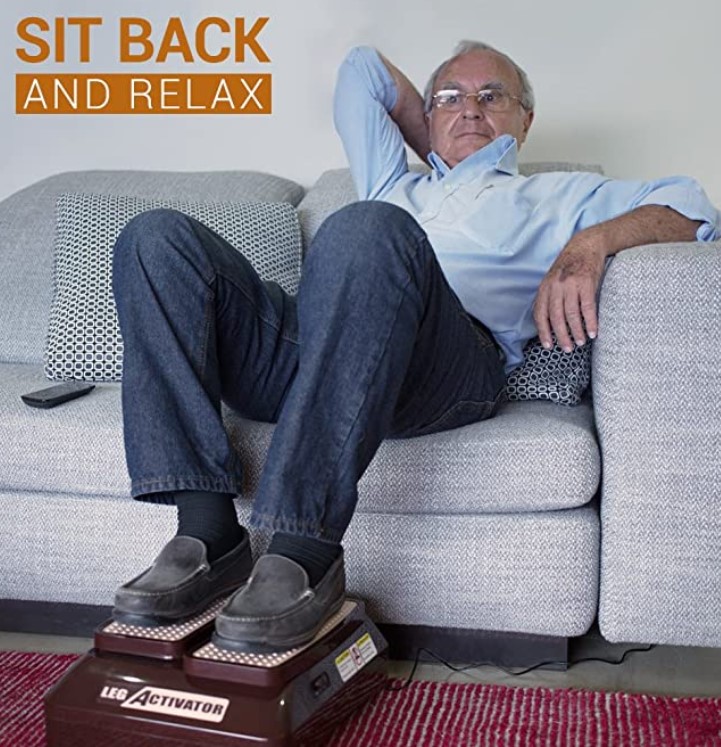 For older age groups, leg exercises are vital in staying healthy and lessen the risk of developing varicose veins characterized by leg pain. Data estimate that 50% of Americans over 50 years old suffer from varicose veins or Peripheral Arterial Disease (PAD) that may lead to dangerous blood clots. The LegActivator Seated Leg Exerciser & Physiotherapy Machine by Silverfeat can alleviate this common problem among older family members.
The LegActivator is a leg exerciser machine to replicate the muscle activity of walking while sitting. This motorized leg mover is specially created for seniors, helping to improve their health and blood circulation. Featuring an electric dual speed system, the base of the machine has two separate motorized plates sliding backward and forward. It can be used for hours with two speed 30-minute settings of 1410 steps and 1650 steps.
The Ergo-therapy design is made of high-quality materials allowing precise, continuous, and non-vibrating movements of the leg. In effect, the lower extremities will move passively and continuously. The results include reduced vascular problems and leg cramps and improved blood circulation. Aside from preventing varicose veins formation, this product also helps fight cellulitis and strengthens the back muscles.
The LegActivator Seated Leg Exerciser & Physiotherapy Machine is a passive piece of exercise equipment that requires no assembly. Simply plug it in, put your feet on top, set the speed, and sit back for a relaxing, therapeutic experience. This product can be used for 15 minutes a day while relaxing, reading a book, or watching TV. The motor also runs noise-free, making it a convenient must-have.
Remember that the LegActivator Seated Leg Exerciser & Physiotherapy Machine does not come with a remote controller; older people must be assisted when adjusting the speed if they have back problems.
This product is compact and lightweight at only 10 lbs. It is a portable therapy and fitness device that wins in the design and function departments. Make sure to ask your physician and physiotherapist for recommended use.
Our Verdict

Keep your loved one's legs in tip-top working condition with this special gadget; designed to give the elderly the exercise they need!
---
4. Windermere Quinn NM1250 Power Electric Lift Chair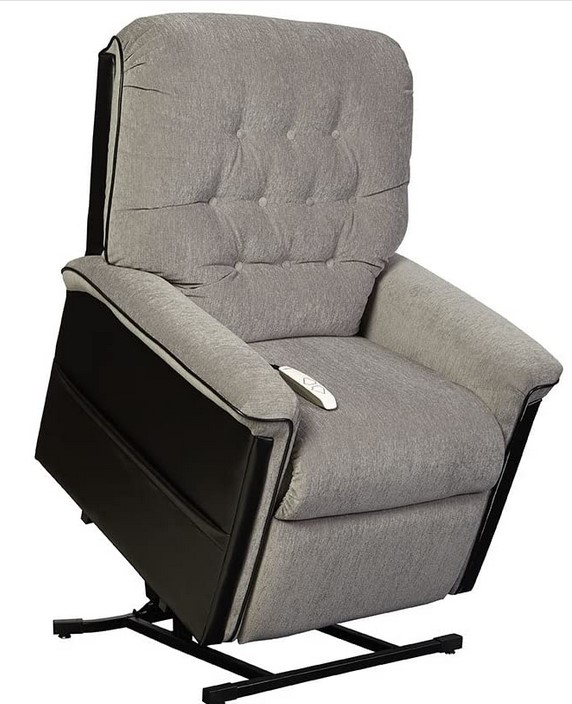 Seniors often find it challenging—painful even—to get up from a seated position. The Windmere Quinn NM1250 Power Electric Lift Chair is an assistive machine that does the trick! This lift recliner is not just your average-sized equipment model; it also offers a variety of features.
The Windmere Quinn NM1250 Power Electric Lift Chair is ideal for our aging family members with back, leg, and balance problems that affect their mobility. It functions in three ways. Using the remote controller button, the chair can be effortlessly reclined. Your parent or grandparent can sit comfortably and get the support they need when shifting to standing position.
This powerful equipment is firm for support yet extremely comfortable, too! This is because it is generously stuffed with a high back and thick cushions. Made from furniture-grade hardwood/plywood paired with a heavy-duty steel lift mechanism, it can carry up to 375 lbs.
The Windmere Quinn NM1250 Power Electric Lift Chair fabrics are two-toned and easy to clean. On both sides of the lift chair, you will find pockets in which you can store magazines and newspapers or the remote control.
This electric-powered lift chair has an integrated battery back up system, so you don't have to worry about a power outage. Just make sure to use this powerful lift chair over a clutter-free and non-slippery surface. The product comes with a one-year service warranty to cover the repair or replacement if any problem occurs.
While extremely helpful, Windmere Quinn NM1250 Power Electric Lift Chair should be used only by individuals with the basic capability of operating the equipment. Make sure to seek the opinion of a physician, particularly if the user has severe mobility problems.
Our Verdict

Help them get with ease using the Windmere Quinn NM1250 Power Electric Lift Chair!
---
5. CPR Guardian II Smartwatch – Medical Alert System for Seniors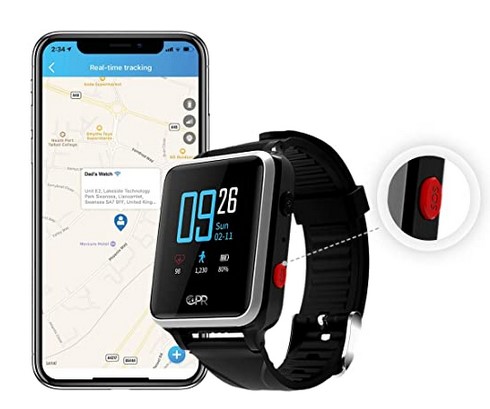 Do you want to closely monitor your older family members when you can't be at home with them? Do you panic when you can't reach them? If they have any underlying disease such as heart and mental problems, it's not uncommon to worry about them all the time.
Worry no more with CPR Guardian II Smartwatch! This medical alert system is intended for vulnerable seniors with heart conditions and people living with dementia. When physical supervision isn't possible, this product is your go-to assistant. It is a watch that combines medical and emergency technologies, functioning as a heart rate monitor, an SOS emergency assistant, and a locator with its built-in GPS.
For the watch to be an effective 'guardian," a family member must download the app to their phone and pair it up with the senior's smartwatch. It monitors the activity of the heart every 10 minutes and sends the information back to the CPR Guardian II app. Should the heart rate fall below 30 beats per minute, a warning notification will be sent to the app. For SOS emergency assistance, the senior user can alert the carer by holding the red SOS button for three seconds.
The CPR Guardian II Smartwatch also comes with location tracking and geo-zones. It can quickly track our older family members with WiFi access point tracking. It alerts you if they are outside of their specified locations.
This smart gadget also works like a regular watch and a reliable communication device, allowing for incoming and outgoing calls, voice messages, and contact storage. It also comes with a step counter that acts as a pedometer, counting every step taken when walking or exercising. It also features a slim, water-resistant design.
Constructed from the highest quality materials, the CPR Guardian II Smartwatch features a screen that is super responsive to touch. If your older family member suffers from allergies, you don't have to worry either because this product comes with a comfortable and soft hypoallergenic strap.
Our Verdict

For their safety… and your peace of mind, the CPR Guardian II Smartwatch is an ideal gadget for any occasion… or just because you love them!