Buffalo Bob's Wild Game
4-Bag Jerky Snob Subscription
Buffalo Bills Beef Jerky & Sticks Subscription Box (Classic)
2-Bag Jerky Subscription – Craft Beef
13 Piece Exotic Jerky Assortment Subscription
Most of us can't do without snacking! We all want a treat or two as we go through a difficult day, right? If you're tired of munching on chips and trying to avoid sweets, then beef jerky is a snack that you can try every now and then.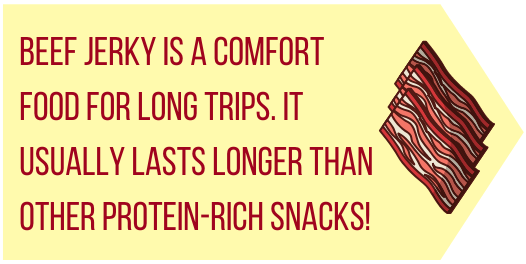 It's not something new though! Beef jerky has been around for a long time, often a source of protein-rich food and ideal for long journeys. They were used by the military during World War I and by the astronauts during their travel into space. Women who want to lose weight also snacked on them.
Insanely delicious, beef jerky is considered as one of the best snacks out there. It is not only portable, its shelf-stable. Beef jerky is also high in protein and low on carbs, which makes it a healthier option for those who love snacks.
Why Not Consider Beef Jerky Subscriptions?
Loving the thought of beef jerky as a handy snack during the lulls of the day? You can always satisfy your cravings and replenish your energy if you stock up on beef jerky. In fact, there's an easier way to do so.
Signing up for a monthly beef jerky subscription! This will allow you to try out different beef jerky flavors every month, delivered right at your doorstep. No more rushing to the grocery store to get your favorite snack.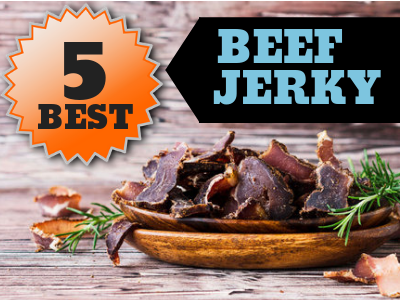 Now, you only need to figure out which beef jerky subscription box will suit your taste and needs. Here are five that we highly recommend.
1. 24-pc. Buffalo Bob's Wild Game Jerky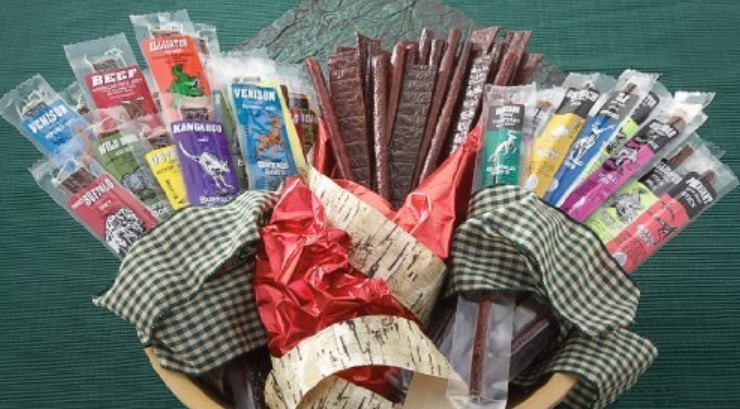 Ideal as a gift for your loved one or as a personal treat, Buffalo Bob's Wild Game Jerky features 24 pieces of beef jerky in every kind of meat imaginable. Well, if you find it difficult to pick a favorite, then this subscription box is perfect for you.
You will get an assortment of wild game jerky flavors, from ostrich and kangaroo to buffalo and venison. They are all made from prime cuts of meat that have been ground. They are then blended with seasonings and exotic meat flavors before being formed into flat strips. The slow-cook process allows the jerky to capture the bizarre flavors. Buffalo Bob prides themselves on choosing only the best cuts of lean meat, making each jerky stick high-quality and oh-so delicious.
With this subscription box, you can choose the flavors that you want. They will be the perfect snacks for those who are always active and on-the-go. You can also make use of this if you need your daily protein fix.
Our Verdict

For those with adventurous taste buds, try out the variety of meat choices available from Buffalo Bob's!
---
2. 4-Bag Jerky Snob Subscription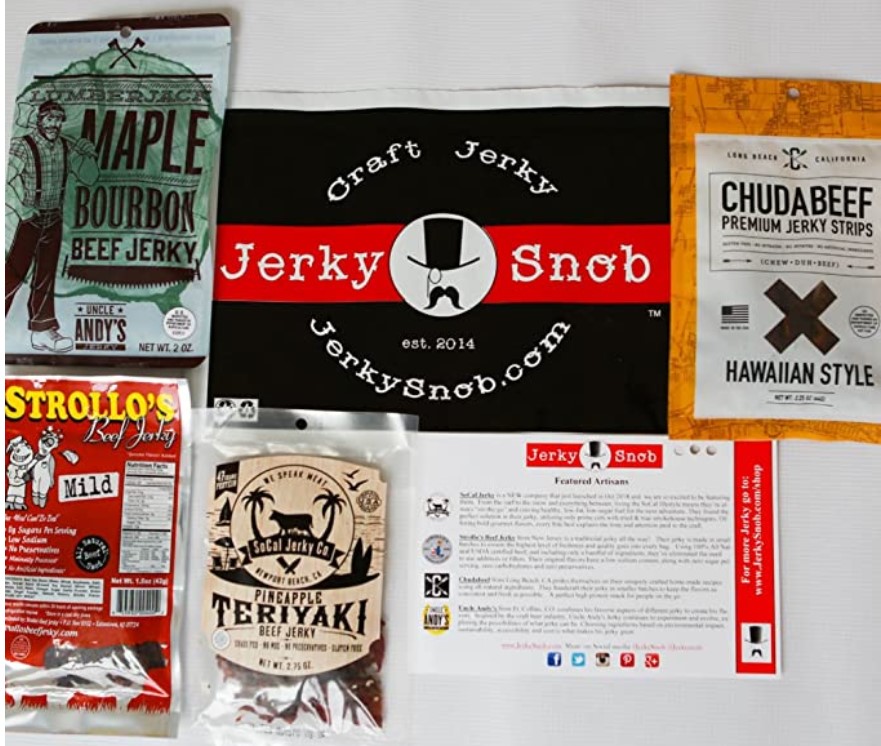 Do you want something fun and delicious to look forward to every month? Then getting the 4-Bag Jerky Snob Subscription box sounds like the best treat. The boxes differ every month, all curated expertly to give you the ultimate beef jerky experience.
This particular subscription box offers four bags of carefully and uniquely selected beef jerky flavors. Each bag comes from different jerky companies, most of which have advocacies that advance inclusion and charities. If you care about what you put into your body, then you can rest assured that each chosen jerky bag is free from MSG, nitrate, and HFCS. They are selected based on their quality and with a variety of flavors.
Most months, the subscription box features beef but every three months, you might get to try pork, turkey, bison, or elk meat. The curation is all done by Jerky Snob, allowing you to be surprised with each flavor you will get every month.
Our Verdict

Do you like surprises? This collection is for you… Or, this would make a great gift idea! Check it out!
---
3. Buffalo Bills Beef Jerky & Sticks Subscription Box (Classic)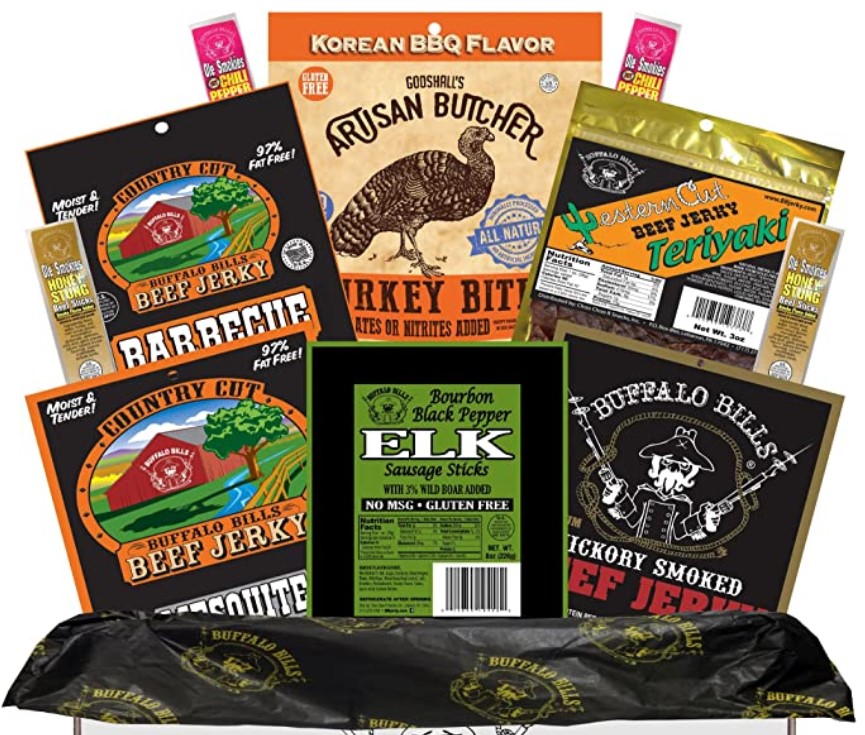 Tired of the same old beef jerky every snack time? Why not try out different flavors every month with Buffalo Bills Beef Jerky & Sticks Subscription Box (Classic)? Each curated box contains 10 items featuring a mix of jerky, sticks, and other meat snacks.
The primary jerky products are made by Buffalo Bills with the addition of select artisan brands. This classic box offers varied content each month, from elk sausage sticks and country-cut mesquite beef jerky to teriyaki beef and mango sriracha turkey bites. They also range from mild to hot. Although they don't allow customization to personal preferences, each box has every flavor that might suit your family and friends. That's why sharing is encouraged.
Apart from the premium meat and irresistible flavors, the subscription box ensures your safety and health. Each item is inspected and approved by the United States Department of Agriculture. Just remember though that the longer you have subscribed, the more chances you'll get to explore exotic meat options.
Our Verdict

Order today from Amazon Prime!… Yum! Yum! Sounds like a cool collection for anyone on your gift list!
---
4. 2-Bag Jerky Subscription – Craft Beef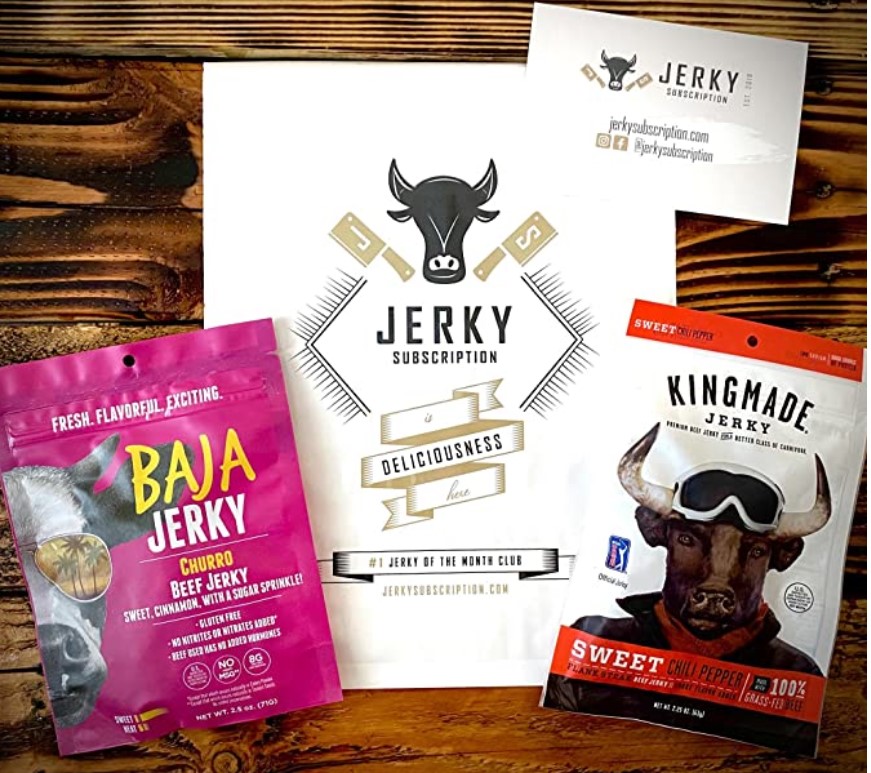 If you're into beef jerky, then it can be hard to resist the 2-Bag Jerky Subscription – Craft Beef. This subscription box features two carefully chosen bags from unique craft jerky brands. Both have hard to find flavors that you'll love.
The curators ensure that each box is not only incredibly delicious but also free from unhealthy ingredients like MSG, nitrates, or high fructose corn syrup. You can also expect the chosen brands to be paleo and keto-friendly, with its low sugar and sodium and high protein content. They make it easy for you to try out different beef jerky flavors each month, exploring the web or visiting local farmers' markets to find craft jerky brands.
You can have it delivered straight to your home or office. This delicious subscription box is also an ideal gift for your loved ones. Look forward to premium and nice brands every month and explore flavors that can range from savory, spicy, and sweet.
Our Verdict

Don't forget that if you are on a low-carb diet, jerky is a great snack option. Order your subscription today from Amazon.com!
---
5. 13 Piece Exotic Jerky Assortment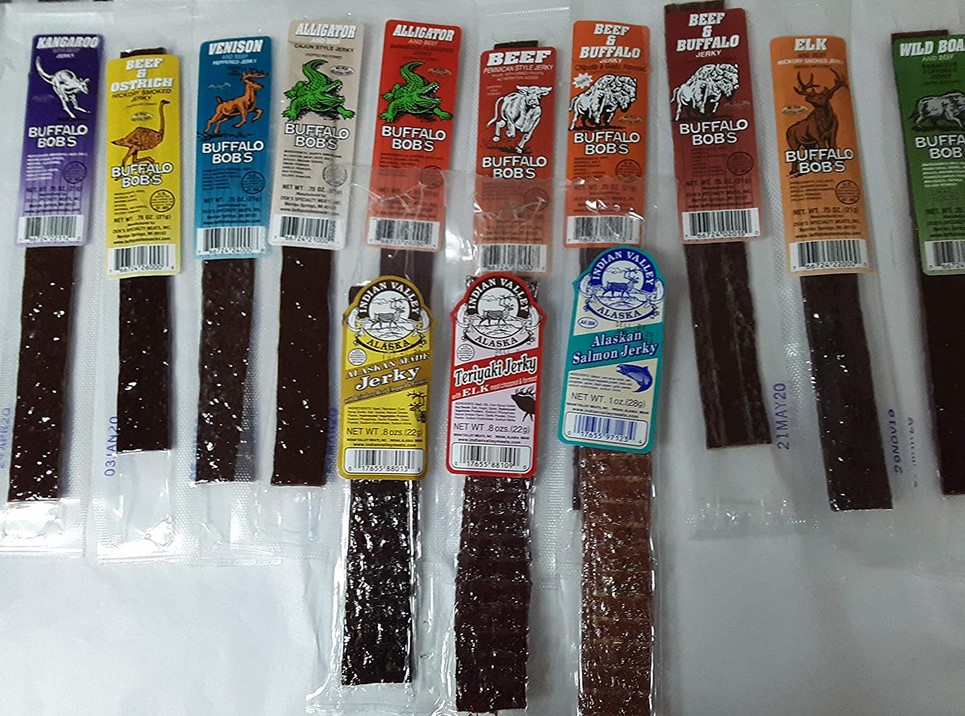 Are you no ordinary beef jerky enthusiast? Then this 13 Piece Exotic Jerky Assortment Subscription box will meet your needs and expectations. Featuring 13 succulent, tender, and seasoned to perfection flavors, the wild game aficionado in you will be thrilled beyond belief.
Each monthly box includes 10 Buffalo Bob and 3 Indian Valley Game Jerky Strips. Some of the flavors you can encounter include alligator, boar, buffalo, elk, kangaroo, ostrich, venison, elk, and reindeer. Each of these flavors is mixed with just enough beef to meet USDA standards. The beef jerky is very high in protein and low on fat and carbs, making it a tasty and healthy choice for your family's snacks.
They are packed in resealable plastic bags featuring amazing packaging. They can be an ideal treat for yourself or your loved ones.
Our Verdict

Are you ready to receive a box of carefully curated beef jerky flavors each month? Get this subscription box and satisfy the wild game enthusiast in you!