Quick Links:
* eufy BoostIQ RoboVac 11S
* Roborock E25 Robot Vacuum Cleaner
* GOOVI 1600PA Robotic Vacuum Cleaner
* DeenKee DK700 Robot Vacuum Cleaner
* Bagotte BG600 Robot Vacuum Cleaner
Vacuum cleaners are, to many, a godsend! These appliances have kept a familiar presence in nearly every home in the country and around the world. In 2019, the home vacuum cleaners market size skyrocketed to more than $20 billion. However, while traditional vacuums are integral in maintaining the cleanliness of a home, users wish they weren't as noisy or bulky.
Robot vacuums used to be the stuff of science fiction, but they have become the answer!
With robot technology widely used today, robot vacuums are now indispensable in many modern households. They eliminate the deficiencies of traditional vacuum cleaners and are significantly more compact and efficient. Just like the older vacuums, robot vacuums come with many extra features, such as companion apps for scheduling and Wi-Fi connectivity.
How Robot Vacuums Help Pet Owners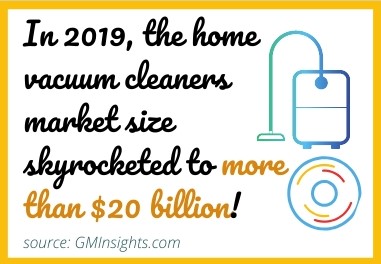 Having a furry companion at home is truly incredible. Still, it's no secret that piling pet hair is everywhere—on the carpet, the floor, your furniture, and even your clothing. It can be challenging to get rid of.
It is hard work to deal with pet hair. With a robot vacuum, you can keep your home relatively clean and pet hair-free at your convenience! This modern cleaning device can get to those hard-to-reach areas under your furniture. It makes the job of picking up pet hair a breeze! You do not even need the maid service because it is possible to come home to a spotless abode—even with a pet who sheds like there's no tomorrow!
Take a look at our highly recommended robot vacuums for your home.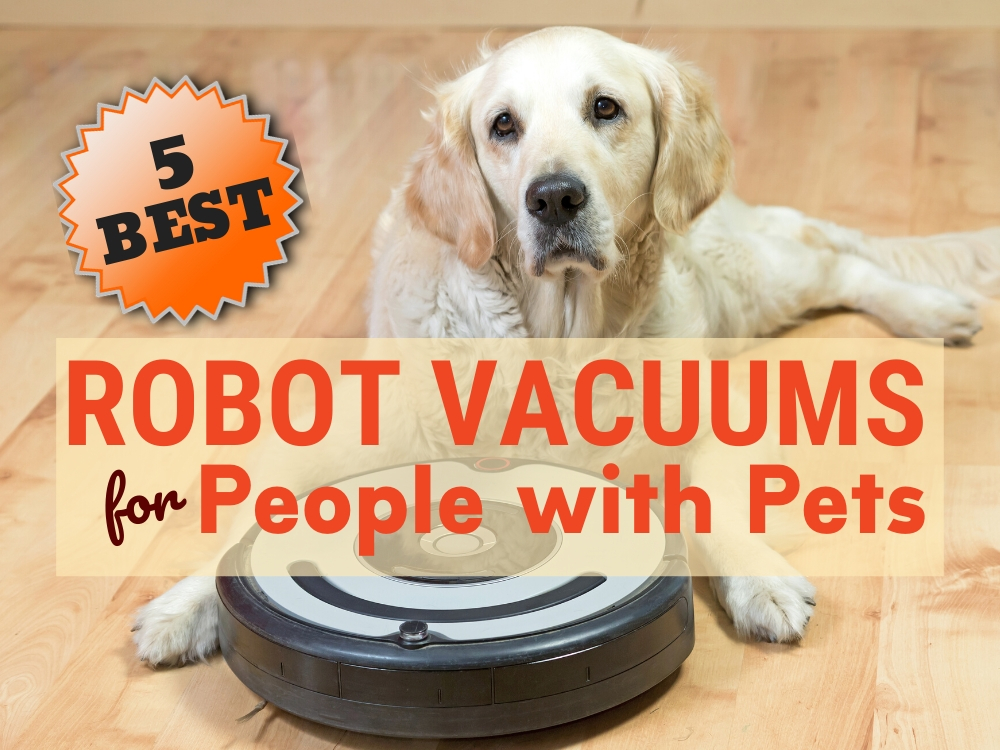 1. eufy BoostIQ RoboVac 11S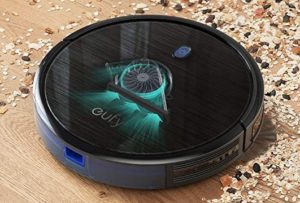 Considered one of the best robot vacuums out there, eufy's BoostIQ RoboVac 11S is redesigned to be slimmer but with increased suction power. It operates quietly, making it an ideal choice if you want noise reduction when you are at home cleaning.
With a walking speed of 10.5 inches per second, this robot vacuum automatically adjusts the suction power every 1.5 seconds when you need to get the best clean. Think about all the pet hair under the sofa or bed. It can last for as long as 100 minutes on hardwood floors, all with consistent and powerful suction and at a noise volume no louder than an operating microwave. For protection, the vacuum is covered with tempered glass-top. It also has an infrared sensor that lets it pass through obstacles and a drop-sensing technology that evades falls.
This robot vacuum also recharges automatically. You can start it every time you need to clean, and it will be ready. This product includes the RoboVac 11S, a remote control (including 2 AAA batteries), an AC power adapter, a charging base, a cleaning tool, and extra sets of filters, side brushes, and cable ties. You get a 12-month warranty, too!
Our Verdict

This one gets an A+ for its features… Buy from Amazon.com!
---
2. Roborock E25 Robot Vacuum Cleaner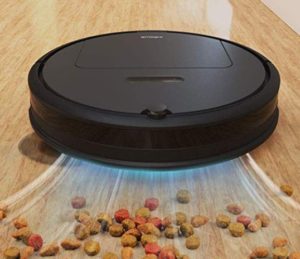 Are you looking for a vacuum that does fast cleaning without randomly bumping into your expensive furnishings? The Roborock E25 Robot Vacuum Cleaner is an efficient and intelligent vacuum that can do that, thanks to its powerful suction feature that picks up dust, crumbs, and other debris.
This vacuum also features a dual-gyro system and motion tracking sensors that provide drop avoidance, anti-collision, trap prevention, self-charging mechanism, and resumption. It also comes with a super-sized dust bin that only requires to be emptied occasionally. Even better, this robot vacuum gives you two excellent options: simple vacuum or vacuum and mop. The latter works by sucking water naturally into the mop as it cleans, eliminating the hassle of puddles on the floor.
When it reaches the carpet parts of your floor, it automatically switches to maximum suction, recognizing the need for a more thorough cleaning. This is ideal if you want to get rid of the scattered pet hair on areas that are covered with carpet or are hard to reach. Once it runs low on power, the vacuum itself returns to recharge before resuming its task, going back where it left off. Hailed one of the most intelligent vacuum innovations, the Roborock E25 gives you the freedom to start, stop, schedule, and customize your cleaning remotely with its home app and Wi-Fi feature.
Our Verdict

An "intelligent" vacuum? Try out the Roborock E25 Robot Vacuum Cleaner!
---
3. GOOVI 1600PA Robotic Vacuum Cleaner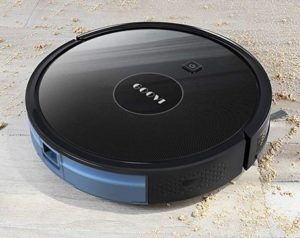 If you are struggling with dust, crumbs, dirt, and pet hair on your hardwood floor or carpet, then GOOVI 1600PA Robotic Vacuum Cleaner's strong suction can do the job for you. It requires effortless operation with a remote and instantly becomes an auto-clean device with just one touch.
Slim and sleek, this robot vacuum efficiently and intelligently cleans the room even without supervision. Every time it is in low power, it can automatically return to its charging base. This robot vacuum is always charged and ready whenever you need a thorough cleaning run. Its low profile design makes it ideal for cleaning underneath furniture like beds and sofas. It is also equipped with large wheels, allowing it to roll over carpets or climb over door ledges. You won't have to worry about some mess getting overlooked, especially the pet hair scattered on the carpet floor. It gives you the option to put it on different cleaning modes and set the time.
This package includes the robotic vacuum, side brushes, extra high-efficiency filter, remote control with batteries, cleaning brush, charging dock, and adapter.
Our Verdict

Your pets will love watching this run around the house… Let the GOOVI 1600PA Robotic Vacuum Cleaner help you tackle those ugly household chores!
---
4. DeenKee DK700 Robot Vacuum Cleaner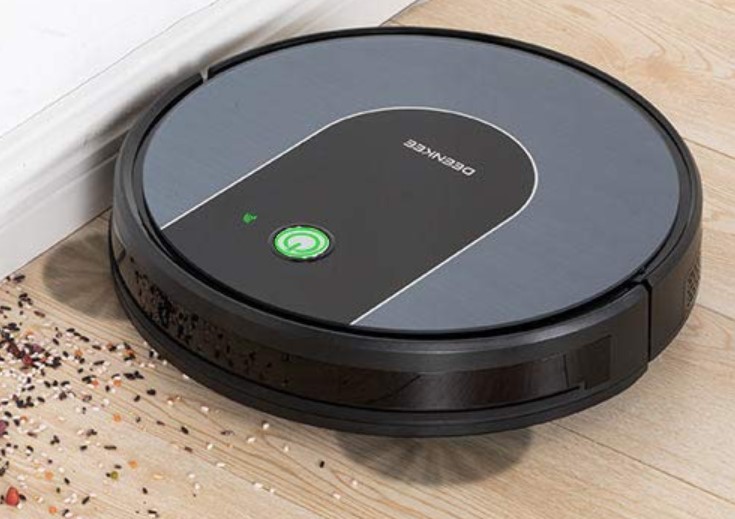 High-tech and efficient, the DeenKee DK700 Robot Vacuum Cleaner featured a gyroscope system, APP control, Wi-Fi connection, remote control, and Alexa and Google Assistant, making it easy to operate with voice commands.
Its efficiency lies in its ability to map the areas it passes through, avoiding unnecessary repeat cleaning. It does not only have two but four clean modes, including a maximum power vacuum mode and a time cleaning mode. It also includes a built-in multi-function omnidirectional infrared sensor with anti-collision and anti-drop functions to protect your vacuum during the cleaning process. It also automatically recharges once it is in low power.
The DeenKee DK700's strong suction allows you to clean up your pet's hair that you would otherwise miss when doing it manually. While it has a durable suction power, this robot vacuum still operates silently and smoothly compared to other vacuums.
Our Verdict

Got pet hair? Check it out on Amazon.com!
---
5. Bagotte BG600 Robot Vacuum Cleaner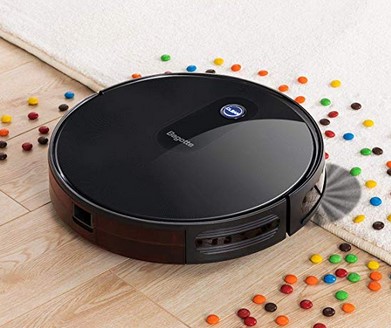 The Bagotte BG600 Robot Vacuum Cleaner is equipped with amazing features that make it efficient. It includes a super-strong suction power and one-touch activation that allows it to clean from floor to carpets in the most thorough way possible.
This robot vacuum is also remote-controlled, enabling you to operate from the room next door. If you want to take it into another level, then its time scheduling feature lets you set your schedule through the remote control. The vacuum can start cleaning even when you are asleep or running an errand. The max power cleaning mode is designed for particularly messy areas that need a thorough cleaning.
One of its most unique inclusions is the magnetic strip, which you can put on the stairway or any part of the house where you do not want the robot vacuum to pass. It is also equipped with an intelligent infrared sensor that guides the robot to work thoroughly, never missing the spots under the furniture. Its rubber surface suction port and multi-surface brushes can quickly grasp the pet's hair, which makes it ideal for every pet-owning family.
Our Verdict

Amazon.com can hook you up with this fine Robot Vacuum Cleaner.