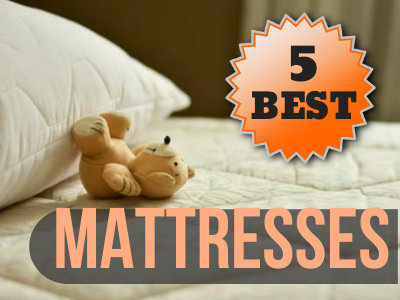 Quick Links:
Leesa Hybrid Mattress

The Casper Mattress

The Saatva Classic Mattress

Nectar Memory Foam Mattress

The Plank Mattress
We spend one-third of our life sleeping or at least attempting to sleep. That is alot of time spent in bed. It's been reported that the average American will spend about 36 years of their lives retired in bed. A survey also found that most Americans confidently admit that they enjoy spending time in their bed, but only 50% confirm getting quality sleep. It's little wonder, then, that people don't mind spending a fortune for that perfectly comfortable furniture!
Interestingly, the same study revealed that 35% of Americans prioritize style over comfort. Aesthetic has become one of the main predictors of consumer buying behavior. Many equate aesthetic to comfort, blurring the fine line between the two.
The bed may well be one of the most important purchases you will ever make. If you do enough research and do not settle for what is readily available, you are likely to improve the quality of your sleep. Buying a high-quality mattress, for example, can assure you of a comfortable sleep for as long as a decade.
But just like any major purchase, buying a mattress can be an anxiety-driven process. The last thing you want is a cheap and uncomfortable mattress that you'll spend a third of your life lying on! This is what this article is for. Our comprehensive guide will help you choose the best mattress.
Things to Consider
The bed you sleep in—specifically, your mattress—is the most important thing when it comes to getting a good night's sleep. When we get enough sleep, we wake up feeling refreshed and ready to face the day. The amount of sleep we get affects how we look, feel, and do work in general. It has a major impact on our overall quality of life, helping us thrive.
Getting the right sleep ensures a healthy immune system, too! Because sleep deprivation negatively affects our bodies, both the quantity and quality of our sleep are of paramount importance. Teens need at least 8 hours or an average of 9¼ hours of uninterrupted sleep for a fully rejuvenated mind and body, according to the National Sleep Foundation.
As we grow older, however, our sleep need will depend upon various factors such as genetics, physiological factors, sex, age, and the amount of sleep we usually get. Sufficient sleep for adults, as defined by the National Sleep Foundation, is sleep duration that is followed by a voluntary awakening. This will leave us feeling refreshed and fully functional for the day.
Sleep restriction significantly affects your mood, performance, health, and most importantly, mortality. When sleep restriction becomes chronic, these consequences become more pervasive. In the same manner, oversleeping can be quite dangerous too. Getting 9 hours of sleep or more is associated with an increased risk of death.
All things considered; get the right sleep quantity and quality. And it all starts with the right mattress.
Type of Mattresses
There are many options in the market today. Each caters to different types of sleepers. Mattresses may be made of innerspring, fabric, foam , water or air. The most popular type are innerspring and memory foam mattresses which are heavily available in-store and online. In terms of consumer reviews, memory foam mattresses get more favorable reviews.
Foam
Manufacturers use polyurethane to achieve the foam layers that make foam mattresses comfortable. Some manufacturers use latex instead of polyurethane, while there are a few that feature both materials. Having a robust polyurethane base ensures that it can be used on all kinds of bed frames. Whatever size bed you prefer, foam mattresses are sure to offer you the best quality sleep. Arguably, the best memory foam mattress combines layers of memory foam with a specialist medical grade base form. Foam softens from continued use.
Modern mattresses are made of memory. Memory foam is a foldable material that responds to the sleeper's body shape, temperature and weight. This is most recommended for those who are suffering from chronic body pain. The memory foam will absorb your weight as you sleep to relieve pressure on your joints. Despite the sinking motion you will experience in the memory foam mattresses, this is rather ideal for maintaining a good posture. It helps in aligning your spine horizontally. Sleeping on your side is recommended if you want to achieve this result.
Innerspring
Innerspring mattresses are the traditional type. It is made of steel coils that are encased in special layers of cushioning. It has a durable foundation that supports the entire upholstery. These mattresses have a core that keeps that springs and coils that keep them intact. Innerspring coils are usually individually encased. Of course, some hybrid models are made with more layers of foam which covers the innerspring, making the bed extremely comfortable. Shifting positions in this bed is very easy, but those which are traditionally designed the bounce can be quite annoying.
Adjustable Air
Airbeds are a great alternative to the usual mattresses we see in stores. It has easily become popular especially among young people. Instead of having support cores built of foam or spring, airbeds feature individualized air chambers. Most airbeds have at least two air chambers. More expensive brands contain 10 or more air chambers. This makes inflation and deflation possible. As the name suggests, you can adjust the firmness of the mattress to your preference. The package usually comes with an electronic pump which makes adjustments fairly easy.
Airbeds with manual adjustments are still widely available in the market, but some newer models feature remote controls. With the current technology, some come with dual-firmness settings. This will is a unique feature that allows individual preferences on either side.
Bed-in-a-Box
The bed-in-a-box mattresses revolutionized the bed and mattress industry. In 2016, Casper, a UK-based company, became one of the first bed-in-a-box companies that solidified the concept in the world market. Through the ingenious delivery method, customers need not wait for several weeks for their order to arrive. Most importantly, the mattress is rolled and compressed in a box. All you need to do is to open the box, and your bed will be ready in no time. In terms of materials, a bed-in-a-box is usually made of foam or both memory foam and springs.
Mattress Firmness
Watch: What is your ideal sleep position?
The firmness of your mattress will greatly affect the quality of your sleep. Consequently, the type of firmness that is ideal for you will depend on what kind of sleeper you are, as well as your height, weight, and age. We have listed the different kinds of firmness that mattresses may offer.
Soft and medium soft
Soft and medium-soft mattresses are recommended for side sleepers. Because it leans towards softness more than firmness, this is best for those who shift from various sleeping positions during the night. If you sleep like this, you should consider getting a memory foam mattress. It will surely relieve you from any pressure on your spine or joints as you change your sleeping position.
Side sleeping is the most common sleeping position among adults. According to Sleep.org by the National Sleep Foundation, 15% of adults sleep on their side. This position can help reduce snoring, acid reflux, as well as back and neck pain. Sleeping on your sides is also the best choice for people who have sleep apnea. The downside, however, it can lead to wrinkles since your face pushes against the pillow or your mattress.
Medium Firm
For those who lie flat on the back or sleep in the supine position, we recommend the medium-firm mattress. Having a medium-firm mattress can provide the utmost back support. Even though this is the healthiest option, only 8% of people sleep in this position. Sleeping flat on your back gives the most support to your head, neck, and spine and allows these body parts to rest in a neutral position. This is also best for those who have terrible acid reflux, especially when you use a pillow that elevates and supports your head. Sleeping with your head elevated and positioned in such a way that your stomach is below your esophagus will prevent food or acid from coming up to your digestive tract. However, sleeping on your back can be bad for those who have sleep apnea. Plus, snoring may be worsened.
Firm
Firm mattresses are ideal for those who sleep facing down or on their stomach – the prone position. When sleeping on your stomach, your snoring will reduce but stomach sleepers put pressure on their muscles and joints. This could also lead to numbness, muscle pain, irritated nerves and tingling. Sleeping on a firm mattress will give you a comfortable and stable position while giving your back the necessary support.
Mattress Size
Manufacturers often produce mattresses in 6 standard sizes – Twin, Twin XL, Full, Full XL, Queen, California King, and King. Sizes may vary depending on the manufacturer and model. Surely though, each mattress size is designed to ensure a night of quality sleep.
Watch: 6 Mattress Sizes - Tips to Avoid Picking the Wrong Mattress Size
Twin 38" inches x 75" inches
The twin size mattress is the smallest among the bunch and is designed for single sleepers. Plus, it will save you space when you live in a tight space. Naturally, this size is the least expensive choice.
Twin XL 38" inches x 75" inches
The Twin XL has the same width as that of the Twin mattress but is 5 inches longer. This gives additional length especially for someone taller. It comes with the same features as a Twin mattress, the same compact size, same comfort, but with added space for growing teens.
Full 54" inches x 75" inches
Full-size mattress or the double is wider than the Twin. Compared to the Twin, this mattress size is ideal for single sleepers who want spacious and comfortable space to sleep. This used to be the standard mattress size for couples, but with the introduction of Queen size mattresses, the full size became obsolete. But for couples who are only starting, this is a more affordable choice.
Full XL 54" inches x 80" inches
Full XL size mattress has the same width as that of the Full size but is 5 inches longer. This is great for someone taller and those who do not want to be intimidated with the space. However, the Full XL still cannot accommodate two sleepers but is ideal for active single sleepers.
Queen 60" inches x 80" inches
The gold standard in the mattress industry. It is designed with a width suitable for two persons, and length that caters to the tallest people. The Queen is the most cost-effective when it comes to surface and price and is ideal for couples especially those who are making the best out of tight space.
California King 72" inches x 84" inches
If you are a tall person who is sick of your feet dangling off the end of your bed, the California Kind is the best option for you. What it lacks in width, it compensates for its length. The extra 4 inches in length gives the California King its unique feature. It is the longest of all the standard mattress sizes. Regardless if you are sharing or not, Cal King is always a great solution for tall people.
King 76" inches x 80" inches
Designed for a king! The King size mattress is the biggest among all of the choices and is the best for couples. With this size, couples will have a comfortable night's sleep even if both of them are active sleepers. Of course, the King size mattress is the most expensive and requires enough space.
Methodology
Now that you know the basic considerations in choosing the best mattress that meets your preferences and expectations, here is a list of the Top 5 Best Mattresses to choose from. This list consists of mattresses from various brands and does not come with a bed frame. The different mattresses are ranked based on their Price, Materials, Firmness, Packaging, and Warranty. These features are given a star rating between to . An overall rating will be provided for each brand the highest being (5/5).
The chart below highlights and makes comparison of the characteristics of the mattresses we have hand-picked for you. A detailed review will be provided to help you in choosing what suits you best.
Comparison Review Chart: 5 Best Mattress Brands

Brand

Leesa Hybrid Mattress

The Casper Mattress

The Saatva Classic Mattress

Nectar Memory Foam Mattress

Plank Mattress

Featured Mattress Size
Queen
Queen
Queen
Queen
Queen
Mattress Type
Hybrid bed-in-a-box (made of both foam and spring coils)
All foam mattress
Hybrid innerspring made of individually-wrapped coils
Foam
Foam
Price
$1,599.00 or $52 per month with affirm
$995.00 or $55.28 per month with affirm
$1,099.00 or $98.00 per month with Kalma
$799.00 or financing at $67.00 per month with affirm
$999.00
Dimensions
60″ W x 80″ L x 11″ H
60″ W x 80″ L x 12″ H
60" x 80" x 11.5" or 14.5"
60" x 80" 11"
60" x 80" 11"
Weight
115 lbs
85 lbs
–
74 lbs
80 lbs
Available Sizes and Weight
Twin
38″ x 75″ x 11″
75 lbs
Twin XL
38″ x 80″ x 11″
80 lbs
Full53″ x 75″ x 11″
96 lbsQueen

60″ x 80″ x 11″
115 lbs

King

76″ x 80″ x 11″
142 lbs

Cal King

72″ x 84″ x 11″
142 lbs

Twin
38″ W x 75″ L x 12″ H
56 lbsTwin XL
38″ W x 80″ L x 12″
59 lbs

Full
53″ W x 75″ L x 12″
73 lbs

Queen
60″ W x 80″ L x 12″

85 lbs

King
76″ W x 80″ L x 12″

104 lbs

Cal King72″ W x 84″ L x 12″

102 lbs

Twin

38" x 75" x 11.5" or 14.5"

Twin XL

38" x 80" 11.5" or 14.5"

Full
54" x 75" 11.5" or 14.5"

Queen
60" x 80" 11.5" or 14.5"

King
76" x 80" 11.5" or 14.5"

California King
72" x 84" 11.5" or 14.5"

Twin
39" x 75" x 11"45 lbsTwin XL
39" x 80" x 11"

48 lbs

Full
54" x 75" x 11"

68 lbs

Queen
60" x 80" 11"

68 lbs

King
76" x 80" 11"

89 lbs

California King
72" x 84" 11"

89 lbs

Twin
39" x 75" x 11"58 lbsTwin XL
39" x 80" x 11"

Full
54" x 75" x 11"

85 lbs

Full XL
54″ x 80″ x 10″

90 lbs*

Queen
60" x 80" x11"

100 lbs*

Queen Short
60″ x 74″ x 10″

100 lbs*

King
76" x 80" 11"

120 lbs*

California King
72" x 84" 11"

120 lbs*

Split Cal King
36″ x 84″ x 10″ (2)

120 lbs*

*delivery weight

Materials Used
Made without ozone depleters

Made without PBDE flame retardants

Made without mercury, lead, and other heavy metals

Made without formaldehyde

Made without phthalates regulated by the Consumer Product Safety Commission

Low VOC (volatile organic compound) emissions for indoor air quality

Breathable open-cell foam

High-density memory foam

Zoned transition foam

Durable support foam

Low VOC (Volatile Organic Compound) emissions for indoor air quality

Premium Eurotop "Coil-on-Coil" Design

Individually Wrapped Coils

Visco Lumbar Pad, Chiro-Guard Lumbar Support

Fabric Cover made with Organic Cotton

Organic Cotton (patterns and quilt patterns may vary)

Tempered recycled steel/ oven-baked

Plant-based Natural Thistle FR

CertipurUS Eco-friendly foams

CertipurUS Eco-friendly foams

Four layers of memory foam

Highly breathable materials

Gel memory foam

High-density base foam

Proprietary TitanFlexTM technology

Premium phase change molecule (PCM) fabric for the cover

Gel memory foam

Certi-PUR US Certified

Made without flame retardants, mercury, lead, heavy metals, formaldehyde or phthalates

Delivery Option
Free shipping
Free shipping and free returns with in-home
Free in-home delivery and set up
Free delivery;

Optional White Glove Service for an additional fee

Free shipping and returns
Worry-free trial
100-night mattress trial
100-night, risk-free trial
120-day trial
365-night guarantee
120-night trial
Warranty period
10-year limited warranty
10-year limited warranty
15-year limited warranty
Lifetime warranty
10-year hassle free warranty
Country of Origin
United States
United States
United States with factories in both US and Canada
Designed and assembled in the United States with parts imported from China
United States
Remarkable Feature
· Features five-layer construction to ensure comfort

· Designed and manufactured in the US using domestic parts, as well as minimal imported parts

· CertiPUR-US
Certified

· Free of hazardous materials

· Features four layers of premium foam

· CertiPUR-US
Certified

· Versatile design which you can put in any setup of your choosing

· Does not need box spring

· Exclusive botanical antimicrobial fabric

· Made with breathable organic cotton

· Healthy certified foam

· Committed to sustainability

· Offers three different firmness points – you can choose from Plush Soft, Luxury Firm, or Firm

· Free white glove delivery

· Affordable mattress which offers high functionality, comfort and durability

· High-density memory foam

· Bed-in-a-box, great portability

· Comes with free delivery

· Comes with a gift and 2 memory foam pillows

· Affordable

· The firmest mattress available in the market

· Flippable – choose from two firmness options

· Provides cooler sleep compared to other foam mattresses
The Details
Leesa Hybrid Mattress
Designed to give you the perfect hug, bounce and advanced pressure relief.
Watch: Leesa. Rest On
Leesa Hybrid Mattress is Leesa's most advanced luxury hybrid mattress to date. It features premium foams and spring and with the edge-to-edge support, it promises an enhanced pressure relief. Leesa has been in the mattress business long enough to know what sleepers need to have a restful sleep. Putting primacy on convenience, it set up as a direct-to-consumer, online mattress company known to deliver the highest-quality sleep products. It specializes in sleep products from pillows, mattresses, linens, and so much more. Leesa makes sure that every sleeper gets what they expect from their beds, and especially from their mornings.
The Leesa Hybrid Mattress promises that you will get to experience better rest every time you settle in. With the most advanced pressure-relieving comfort technology, it is no surprise that Leesa is one of the leading mattress companies today. All the mattresses produced under the company features a responsive, and cooling foam layer. This is only one out of the four layers of pure comfort.
Specifications
Watch: The Leesa Mattress
Out of the box, you will see the Hybrid Cover. It is a seamless, white and gray exterior that gives the product a premium feel. It does not only provide aesthetic to the mattress, but it also causes the mattress itself. Next is the 1.5" inches cooling premium foam top layer or the Comfort Layer. This layer ensures breathability, and a responsive temperature cooling feature. The foam will respond to your body temperature, making sure that you sleep cool while feeling the hug and bounce Leesa is known for. Right below the comfort layer is the 1.5" inches Contouring Memory Foam Recovery Layer. This is by far the most advanced memory foam technology installed in a Leesa mattress with enhanced body contouring, pressure relief. It also has a 1" inch Core Support Foam Layer for extra support.
Lastly, you have the 1,000+ individually-wrapped pocket springs on the bottom layer. The pocket spring layer is made of 6" inches, 14.5 Gauge Pocket Spring System with Perimeter Edge Support. Perfecting this layer, the mattress can give edge-to-edge support to every kind of sleeper, whatever the sleeping position. Also, this is where the mattress gets the durability and stability it aims to deliver. Leesa added a 1" inch Core Support Foam Base just for extra construction. With all these layers, Leesa Hybrid Mattress can support and fit all body sizes and shapes.
Watch: Leesa Unboxing
With the free shipping option, you no longer have to worry about how you will transport your Leesa mattress to your home. And because this is a bed-in-a-box, you will receive the mattress conveniently rolled up in a box. Leesa is committed to ensuring the best quality products for its customers. Every mattress is made to order. Once the product is ready to ship, it is compressed and put in a box, it will be on your doorstep in 3-8 business days.
You can get your very own Leesa Hybrid Mattress for $1,644.00. Plus, you will get 2 pillows for free! And if that does not convince you, you can avail of the 100-night mattress trial. You can try it out for at least 30 days, and if you decide that it is not for you, Leesa will pick it up from your address and give you a refund. Of course, terms and conditions apply. Most importantly, the company is committed to giving back to the community. With every 10 mattresses sold, Leesa donates 1 mattress to homeless shelters. A true American company that is proud of its B corp certification.
| | |
| --- | --- |
| PROS | CONS |
| Premium 5-layer construction | Expensive |
| Bed-in-a-box, convenient packaging | Firmness is in the softer side |
| Free delivery | |
| Very comfortable design with advance pressure-relieving technology | |
| High social impact | |
Our Verdict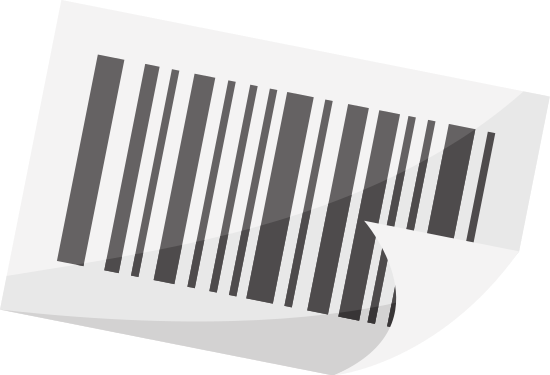 Price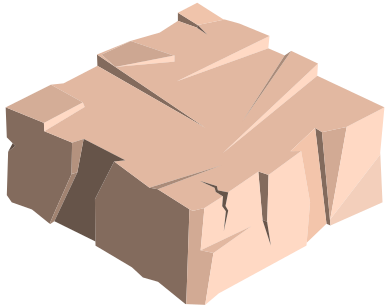 Materials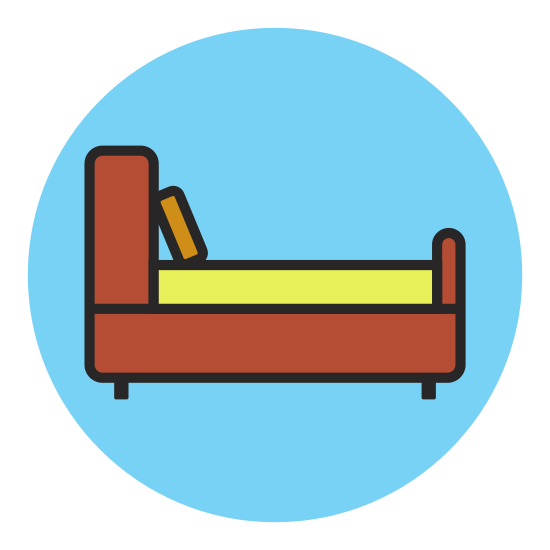 Firmness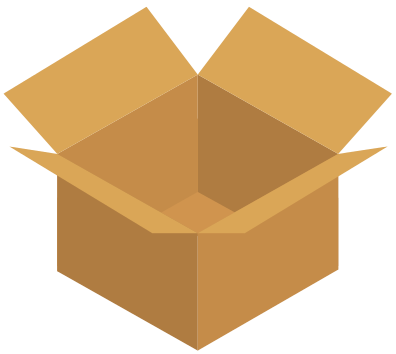 Packaging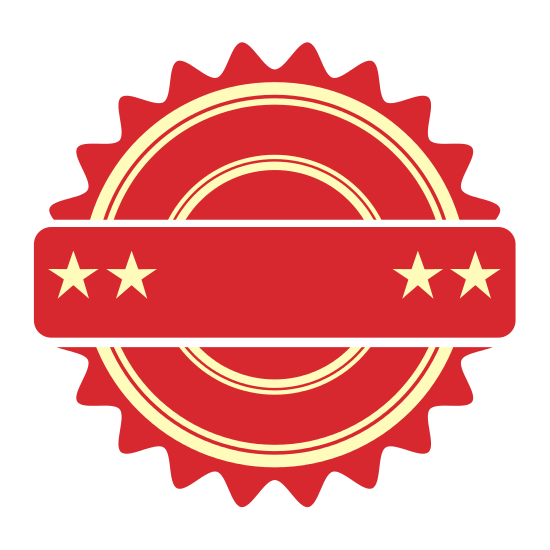 Warranty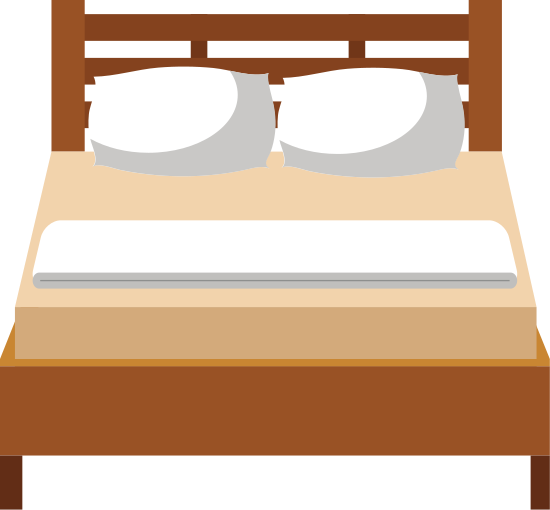 OVERALL (4.4/5)
Amazon has a quick and easy way for you to purchase The Leesa Hybrid Mattress with Prime and Free Delivery… it's just a click away!
---
The Casper Mattress

Unbox better sleep.
Watch: Unbox better sleep.
The Casper Mattress is the product that started it all. Casper, a sleep company dedicated to helping people get a good night's sleep. It has become the most popular and marketable bed-in-a-box mattresses available in the market today. Through years of research, it has successfully set a new standard in sleep innovation. At Casper Labs, researchers, designers, and engineers work tirelessly to provide us with the best quality and innovative sleep products. As a result, we have The Casper, an award-winning design that is adored, trusted, and loved by all types of sleepers in the country and over.
Casper changed the online mattress shopping experience. Staying true to its mission, it awakened the industry to its potential for a well-rested world. It is the first choice for everyone who got fed up with the traditional buying process.
Specifications
Changing the mattress industry, The Casper Mattress' innovative design features four premium layers or premium components – comfort layer, pressure-relieving layer or contour layer, the trademark Zoned SupportTM and the base foundation layer. The mattress is covered with a soft polyester and rayon blend that securely cases the all-foam mattress. It gives the product a latex feel which gives the bouncy, responsive and naturally cooling feel you want as you sleep. As it is placed as the top layer, it ensures mobility that is recommended for active and combination sleepers.
The first layer is a breathable, open-cell foam that provides better airflow to the entire mattress. Breathable foams are perfect for those who sleep warm. Other foams trap heat, but since Casper uses open-cell foams equipped with tiny pores that allow hot air to escape.
The second layer is the Pressure-relieving layer that absorbs the sleeper's weight and transfers the pressure from your pressure-prone areas. It is an all memory foam section that allows contouring and sinkage, making sleep more comfortable. Since it is ingeniously placed at the bottom of the comfort layer, it helps reduce overheating, leaving you with a cool feeling all night long. Casper's trademarked Zoned SupportTM is, arguably, what sets The Casper Mattress apart from the competitors. Zoned support supplies that extra pressure relief and comfort just where your body needs. Regardless of how you sleep or in what position you sleep in, the Zoned SupportTM will give your body the comfortable alignment for a perfect posture. You are sure to get the "just right" feeling that Casper promises.
The Casper is 12" inches thick and offers the perfect balance of soft and firm, ideal for all body types. With the zoned support, you will get the optimal support under the shoulders, under the hips, and under the legs. Reasonably less expensive than the Leesa Hybrid Mattress, it is priced at $895.00 and comes with free delivery and returns via UPS in the United States and Canada. Lastly, you can sleep on it for 100 nights, risk-free trial complete with the mattress, pillow, and bedding. And with over 70,000 mattresses donated, Casper continues its plight to providing comfort to everyone.
Watch: The box that started it all.
| | |
| --- | --- |
| PROS | CONS |
| Four-layer premium foam | Practical |
| High-quality bed-in-a-box | The most expensive among the standard mattresses sold by Casper |
| Free delivery and returns | |
| 100-night risk free trial | |
| America's #1 rated mattress | |
| Original all-foam design | |
| Equipped with proprietary Zoned SupportTM under the shoulders and hips | |
| Breathable open-cell foams | |
Our Verdict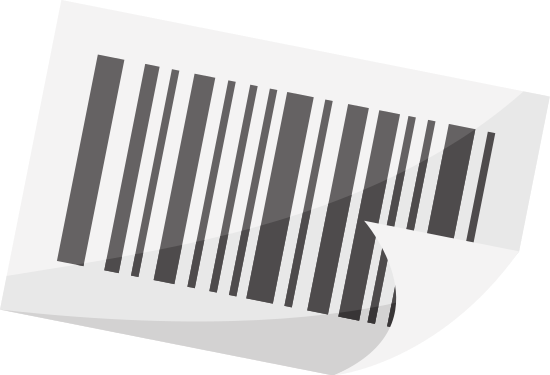 Price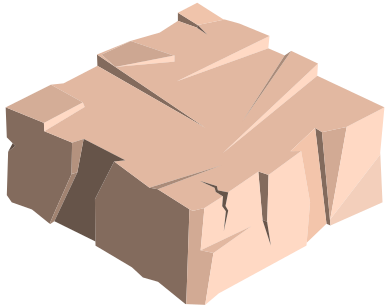 Materials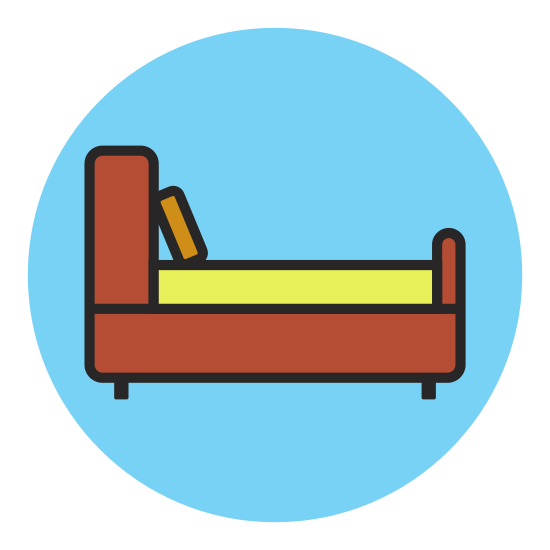 Firmness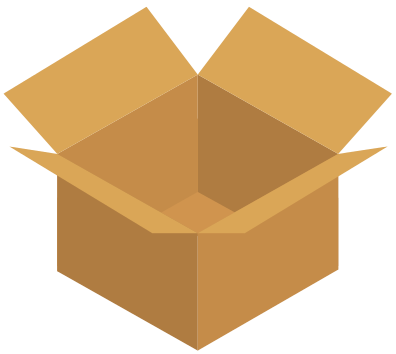 Packaging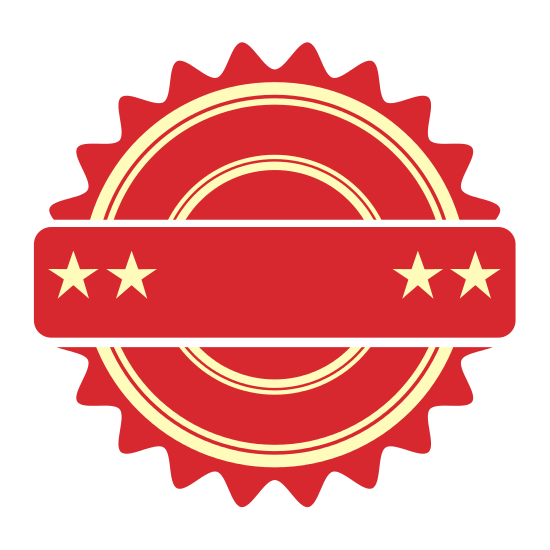 Warranty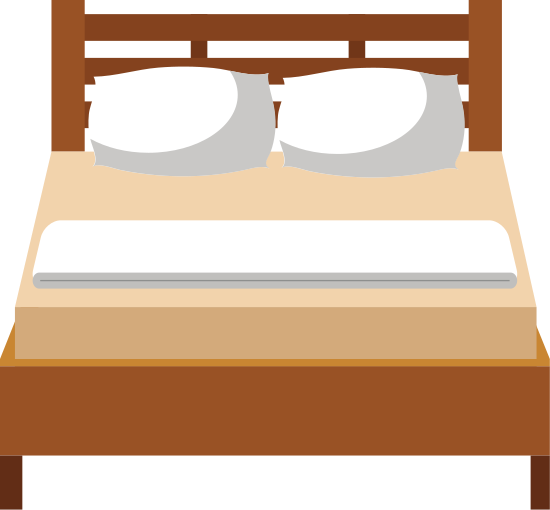 OVERALL (4.1/5)
Good news! The Casper Mattress is available for purchase on Amazon.com!
---
Saatva Luxury Mattress
Luxury mattress made affordable.
Watch: Watch The Saatva Classic in the Super Bowl 2019
A proud American company, fully manufactured in the United States using only premium materials. The Saatva Classic is the company's prime product. It is a luxury hybrid innerspring mattress that blends durability and support. Designed with a coil-on-coil innerspring system gives the mattress the foundation that promises both comfort and longtime durability. Saatva is one of the few innerspring options that have an online store. But, Saatva is not a bed in a box. You can avail of the free white glove, hand delivery and have a team set up in your home. Plus, you get to sleep on it for 120 nights trial run. These show Saatva's commitment to customer service. However, you will pay $99.00 for the transportation fee when you do choose to return it.
Specifications
Watch: How Do I Choose the Best Mattress?
The Saatva Classic offers three firmness levels – soft, medium, or firm. You get to decide what you want for your mattress without worrying about difference in quality or cost. Saatva claims that 82% of its patrons choose the Luxury Firm. The luxury firm technology will give you the comfort level you only get to experience in luxury hotels. It perfectly balances comfort and uplifting support to reduce pressure pain. If you prefer a deep, body-hugging softness, we recommend that you choose the Saatva Plush Soft, especially if you are a lightweight. You will get softer foams with extra padding around the pillow top. The cushiony feel will surely give you a good night's sleep.
Lastly, you can go with the Saatva Firm if you do not want the sinking feeling you get in a softer material. Saatva Firm utilizes firmer foams which provides a balanced resistance allowing you to lie on top of the mattress. This is best for those who sleep in a supine position, prone position and those with heavier body types. If your doctor recommends that you get a firmer mattress, this one is perfect for you.
Aside from firmness, you can also choose the thickness of your Saatva Classic Mattress. Go for a 14.5" inches Premier Luxury Model or for an 11.5" inches Custom Slim model. The Custom Slim model is best with an adjustable base. You must remember that all these varying options all come with the same price of $1,099.00 despite the level of luxury feel.
Watch: How Do I Choose the Best Innerspring Mattress?
Inside Saatva's 5-star rated mattress, you will see an ingenious engineering design that gives the product the seal of luxury. The Saatva Classic is covered with a top layer of Euro pillow packed with premium cushioning materials that are tucked below the organic cotton cover. Compared to the two products previously mentioned, The Saatva Classic boasts a cleaner look with its cushioning placed underneath. Plus, the organic cover is proofed with the exclusive Guardin® botanical antimicrobial fabric treatments. To finish off the elegant design, the mattress sports an organic damask bronze trim.
The Dual Perimeter edge support system comprises the second layer of the Saatva Classic. This layer is made of a foam encasement that reduces wear and tear due to long term use. It also gives extra support and sleep surface. Features likes these are found only in more luxurious mattresses, which Saatva successfully made fully affordable. With the 416 individually-wrapped, 14.6 gauge comfort coils, you will have no problem moving around the mattress. This layer is specifically placed in the middle to allow the coils to intelligently respond to the contours of the body, while reducing motion transfer. The dual-coil system makes The Saatva Classic ideal for couples.
You are sure to get the maximum pressure relief with the Spinal Zone Technology tucked in the fourth layer of the mattress. The Lumbar Zone technology is an active wire zone which will give your lumbar area additional support, reducing pressure in your lower back. Lastly, the 884 tempered steel, 13-gauge coils foundation ensures maximum strength and superior breathability for a long-lasting mattress.
| | |
| --- | --- |
| PROS | CONS |
| Highly customizable | Innerspring materials tend to be noisy |
| Comes with three levels of firmness to choose from | Bulky and requires platform base |
| Two heights to choose from | Requires in-home installation |
| 120 nights of free trial | Traditional materials for a modern mattress design |
| Provides luxurious feeling at an affordable price | |
| Premium quality materials and exquisite craftsmanship | |
| Antimicrobial, organic cover for a worry-free comfort | |
Our Verdict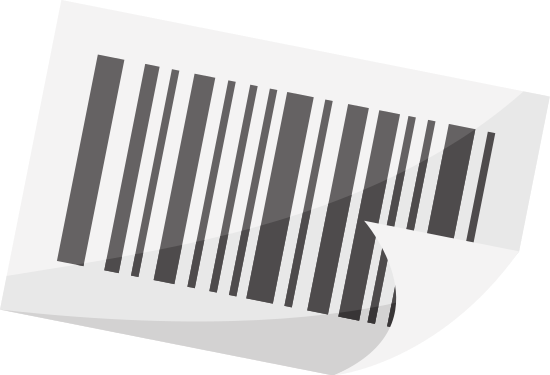 Price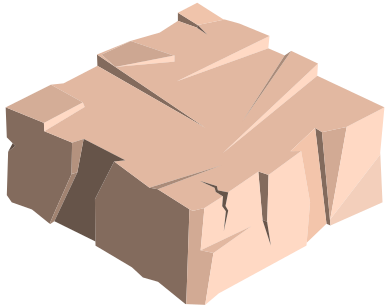 Materials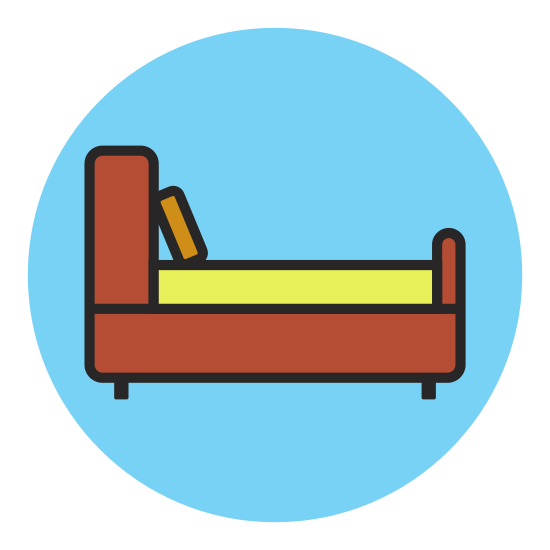 Firmness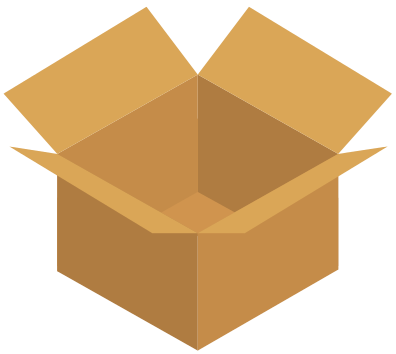 Packaging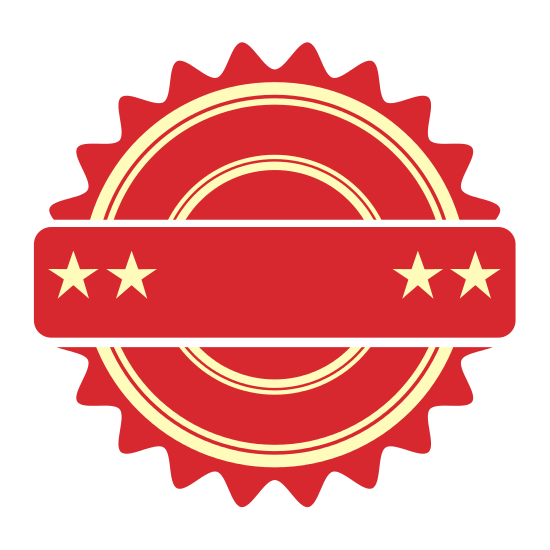 Warranty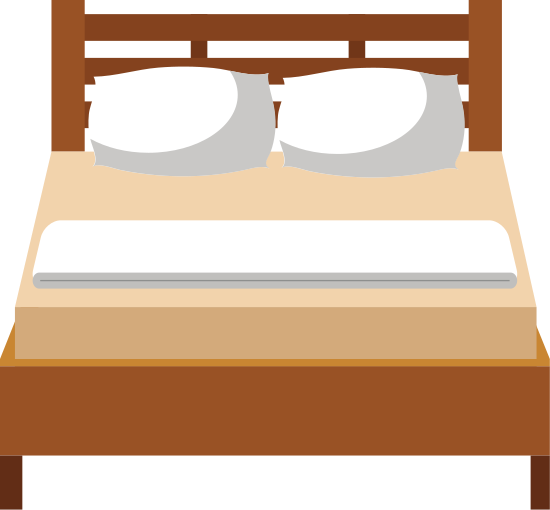 OVERALL (4/5)
---
The Nectar Memory Foam Mattress
The best sleep of your life, guaranteed.
Watch: Make America Sleep Again with Nectar Mattress
At Nectar, everyone is committed to providing the best service to all sleepers. Since starting in 2017, it has sold over 750,000 mattresses to satisfied sleepers. It embodies the Resident family brand, keeping simple promises by changing the lives of its loyal clientele. The Nectar team is composed of only the best and the brightest in the sleep industry. And together, they have built a product that resonates with the people who seek comfort in sleep. The Nectar Memory Foam Mattress is a truly revolutionary product. Aside from its quirky and catchy marketing strategy, Nectar Memory Foam has grown in popularity among the younger generation because it is practical. It is affordable and comfortable at the same time – the two things that millennials are looking for.
Specifications
Nectar has effectively transformed the mattress industry by introducing innovative technology in a mattress whilst keeping production cost at a minimum. This is why a Queen size Nectar Memory Foam Mattress is priced at only $799.00 with free delivery. Inside the mattress is a four-foam layer crafted from premium quality materials. You will surely get a comfortable, restful sleep so you can face tomorrow with a renewed self. However, if you are particular with the quality of raw materials, this brand might not be for you. In 2018, the company was involved in a controversy that alleged that the products are produced and imported from China.  In a settlement agreement with the Federal Trade Commission, Nectar is prohibited from making any claims that its products are of US-origin.
The first layer is a 1" inch Quilted Gel Memory Foam plus a Cooling Cover. It is made of custom-milled fabric which allows the mattress to breathe as it absorbs your body temperature. The top layer is quilted and compressed to secure maximum comfort without unnecessary bulk. With the memory foam, heat is pulled away from your body as you sleep, relieving body heat. Increased air circulation is necessary to keep the temperature at bay when you are at rest, and this layer is designed to keep an optimal comfort level.
As for the second layer, it is a 3-inch gel memory made of premiere memory foam. It is strategically placed in the middle that assures that your mattress precisely contours your body, giving you a hugging feeling. This provides a center that pulls your body weight allowing you to relax comfortably. For a memory foam mattress, the Nectar mattress can compete against the other high-end products on this list. It also offers medium firmness that you can get from the Saatva Luxury Firm. However, since it is purely made of foam, motion transfer can be disturbing, unlike innerspring or hybrid mattresses.
The third layer of the Nectar mattress is a 1.75" inches of specialized memory foam, providing perfect spine and lumbar support. With this layer, Nectar can guarantee a perfect balance of softness and firmness we need from a mattress. The bottom layer, also the thickest layer at 5.25 inches, is the source of the products high-density support foam that Nectar is known for. It is the foundation and support base that holds the entire mattress intact. Most importantly, this ensures that your Nectar Memory Foam Mattress will last a lifetime.
Indulge yourself in a comfortable mattress for a 365-day worry free trial of the product which will be delivered to you – in a box – at your doorstep. Say hello to the only purchase that claims to outlive you.
Watch: Unboxing NECTAR Mattress is EASY!
| | |
| --- | --- |
| PROS | CONS |
| Affordable | Does not guarantee motion transfer technology |
| All memory foam mattress | Does not offer free white glove delivery |
| Portable | Not customizable firmness |
| Ideal for new homeowners | |
| 365 night of worry free trial, the longest trial in the mattress industry | |
| Premium quality materials | |
| Easy unboxing | |
Our Verdict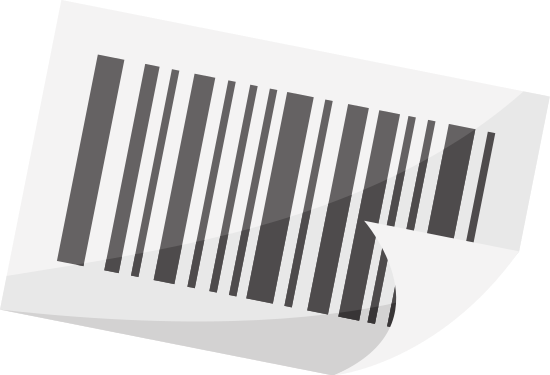 Price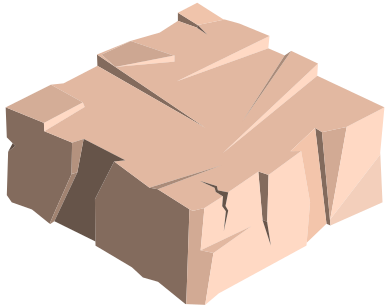 Materials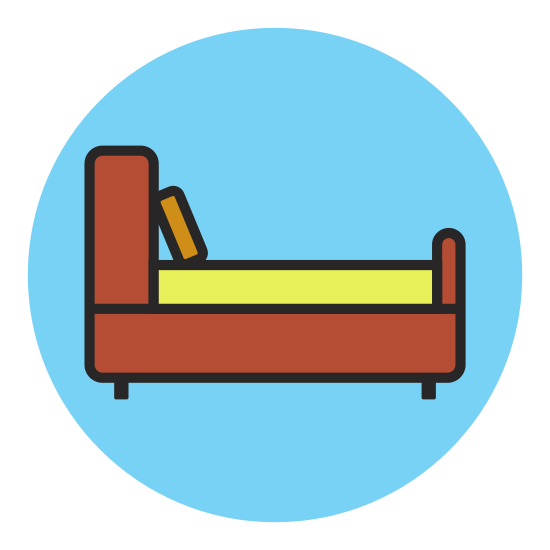 Firmness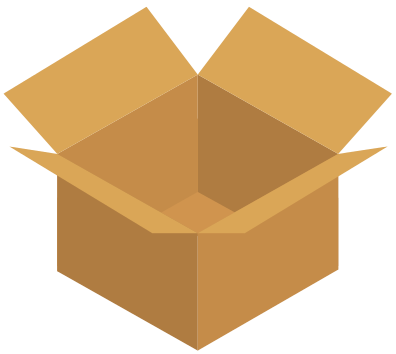 Packaging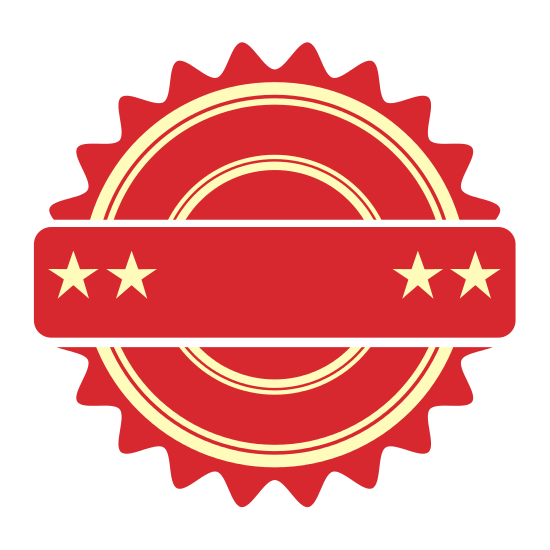 Warranty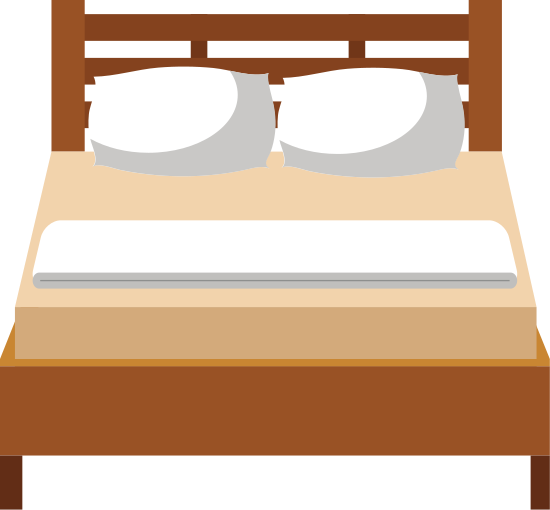 OVERALL (3.8/5)
The Nectar Memory Foam Mattress is for sale on Amazon!
---
Plank by Brooklyn Bedding
The Firmest, Flattest, Healthiest Way to Sleep.
Watch: The Plank by Brooklyn Bedding – Firmest, Flattest and Healthiest
Brooklyn Bedding takes the sleep experience personally, crafting intricate sleep accessories that cater to consumer feedback. The Plank by Brooklyn Bedding, a proud product of years of research, is the answer to sleepers' demand for a firmer, flatter, and healthier way to sleep. John and Rob Merwin, brothers, are known in the sleep industry as the "mattress whisperers". The duo takes pride in handcrafting their products. Some brands outsource their production to China, but Brooklyn Bedding remains to be fully American-made. Plank's technology is housed in a state-of-the-art facility in Arizona. Despite the intricacies and the economic considerations that come along with producing custom-crafted mattresses, the brothers sell Plank mattresses at a fraction of the price. Get a queen at only $999.00, delivered to your home for free.
Plank is fairly new to the bed-in-a-box innovation of the sleep industry. But because it carries the Brooklyn Bedding name, you can be sure that it is made of premium materials and a standard of quality. In fact, the company has a long-standing online presence making its transition to bed-in-a-box packaging and delivery option seamless.
Specifications
The Plank by Brooklyn Bedding mattress is the only two-sided mattress featured on this list. It offers unique two firmness levels in an ergonomic design. Plus, if you choose to add a cooling panel on both sides, you can always flip your mattress depending on your sleeping needs. Plank is best for sleepers who prefer sleeping on a firm bed, rather than sinking into a soft foam. One side of the Plank delivers an ultra-firm surface that is flatter in comparison to other mattresses. It is recommended for those who have chronic back pain and are advised to sleep on a flat surface. Because it is flat and firm, it creates a neutral spine position that is best for maintaining good posture. Also, if you want to improve your balance and overall posture, sleeping in a supine position in the Plank mattress will do wonders.
Watch: Watch the Brooklyn Bedding Story
Inspired by the minimalist way of sleeping, the Plank mimics the feeling of sleeping on the floor. This practice claims to have positive effects on the circulatory system, reducing pressure and easing tension on the joints.
Taking a closer look inside the mattress, you will see six layers of pure mattress engineering design. The first layer is an optional cooling panel that will give your mattress an extra firm side. It is made of premium phase change molecule (PCM) fabric which delivers maximum temperature cooling features. Plank mattresses have a second 1" inch layer of quilted, gel memory foam intended to resist body impression. This is opposite the body-contouring feature in most memory foam mattresses. Plus, the gel memory foam adds cooling comfort while you snooze. Because it is flappable, you have the option between a .75" inch quilted top and a 1.5" inches quilted layer. The 75" inch quilted layer is enclosed with continuous stitching, with guaranteed zero loft giving you the ultra-firm experience. While the 1.5" inches quilted layer is sewn with a tack-and-jump stitching. This stitching technique leaves minimal spaces between stitches for a firm feel.
A 2" inches TitanFlexTM makes the third layer of the Plank, adding deep compression support for the spine and lumbar area. Beneath it is a 7" inches high-density foam that serves as the base of the mattress. The high-density material gives the Plank durability and stability in any foundation. You can expect good quality sleep in your Plank mattress. Brooklyn Bedding is so confident with the quality of its products, that the brothers are giving you 120-night risk-free trial. Plus, there is no 30-day break-in period.
| | |
| --- | --- |
| PROS | CONS |
| Fairly priced | Not best for side sleepers or active sleepers |
| Ultra-firm mattress | No extra pressure relied feature |
| Best for people with back pain | |
| Firm, neutral mattress feeling | |
| Double sided mattress | |
| 120 nights risk-free trial | |
| Easy unboxing | |
Our Verdict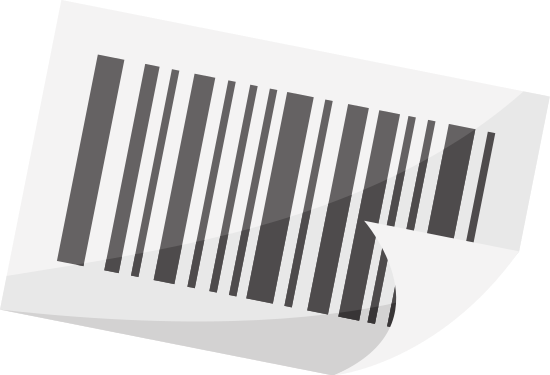 Price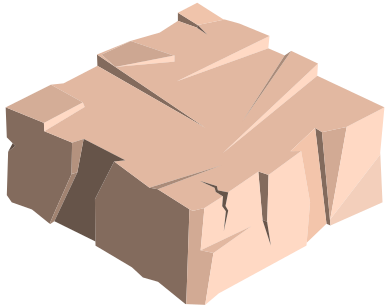 Materials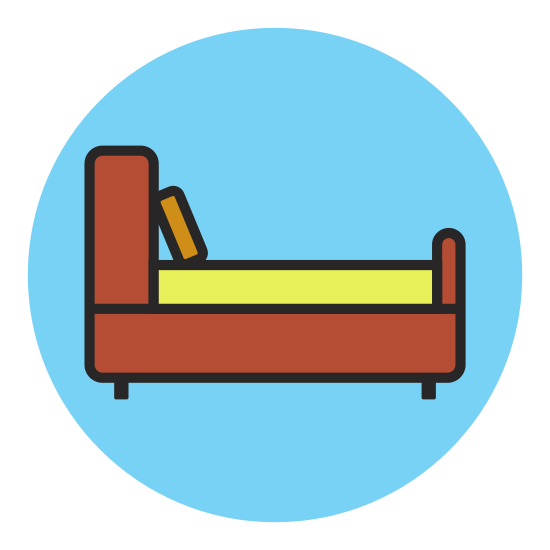 Firmness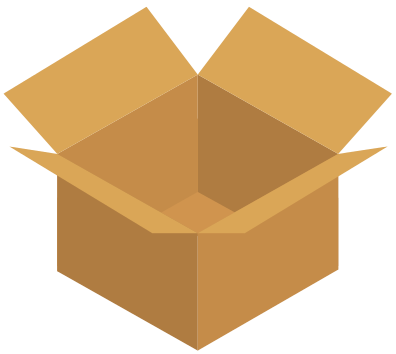 Packaging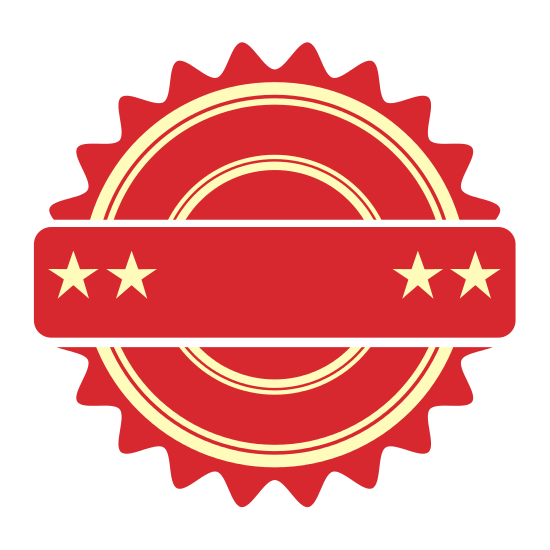 Warranty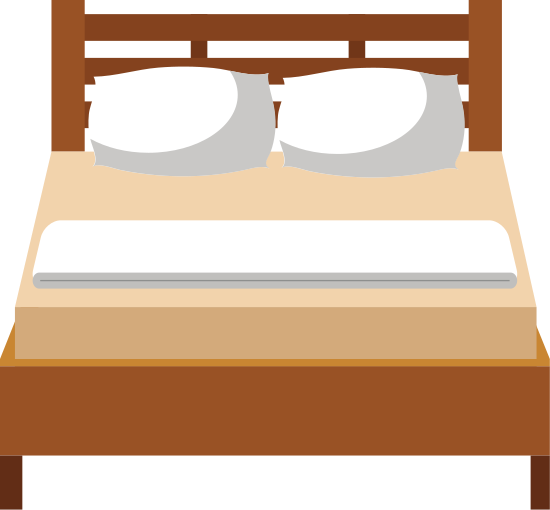 OVERALL (3.6/5)
You can be sleeping YOUR BEST SLEEP on The Plank Mattress via Brooklyn Beddi on AMAZON!