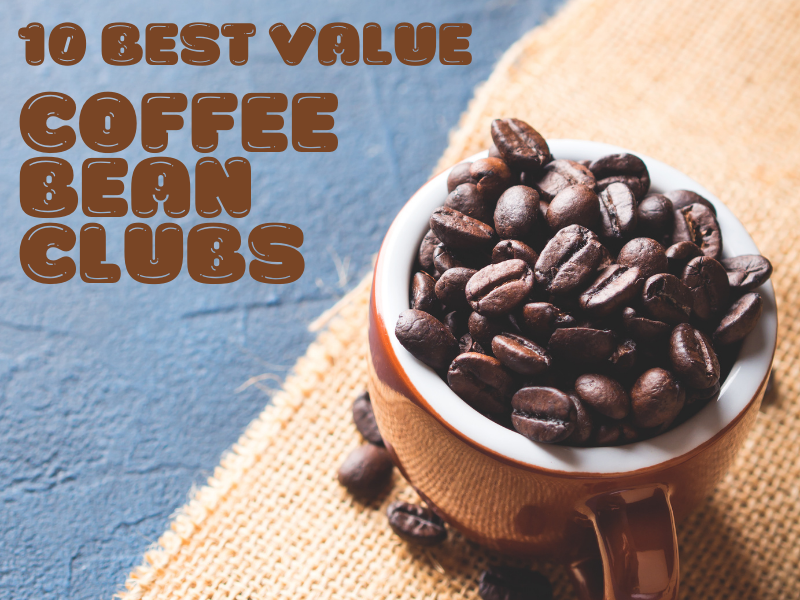 Coffee, just like dishes that require the best ingredients and cutting-edge cooking equipment, is only enjoyed when it is of the highest quality. True-blue coffee lovers always—and we mean always—go for one thing: freshly roasted coffee beans!
Whether you're looking at supermarket-grade coffee or single-origin beans from halfway around the globe, coffee subscription services make the search more convenient for you! As most of us prefer to stay at home nowadays, coffee subscription boxes offer the best solutions to gain access and enjoy the world's best coffees.

An online coffee subscription will help enhance your coffee drinking journey, but if you happen to have signed up for an unreliable subscription, you'll be putting your time and money to waste! It's important to know that every subscription caters to a specific type of coffee enthusiast. Before you decide to sign up for anything, be sure about the type of coffee drinker that you are to make your selection easier.
Are you after something that tastes exotic weekly? Or are you the type who wants someone to recommend you a suitable coffee variant?
Your feedback on a specific subscription survey matters, so it is best to pick appropriately based on your preferences, and you'll be on your way to enjoying your quality cup of coffee anytime and anywhere.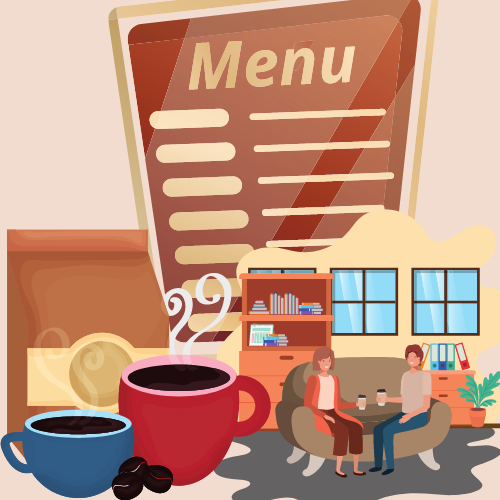 Here are ten of the best coffee subscription services for regular coffee buyers and coffee enthusiasts:
Atlas Coffee Club
Trade Coffee
Driftaway Coffee
Blue Bottle Coffee
Bean Box
Angels' Cup
MistoBox
Crema
Craft Coffee
Peet's Coffee
Atlas Coffee Club

Suppose you want to experience a global tour through your coffee cup and consider yourself a coffee nerd. Atlas Coffee Club is your best choice, as it allows you to be connected with coffee bean farmers! Atlas' single-origin coffee beans are considered one of the rarest of its kind!
To avail of their coffee subscription, you can select a grind size (or whole bean), roast type, frequency, and shipment size. Afterward, they ship the most competitive single-origin coffees from different countries, and along with it are coffee brewing tips, tasting notes, and a postcard.
Here are some of the reasons why Atlas Coffee Club is considered one of the top coffee subscriptions to date:
There is an educational experience in each customized coffee bag since it reflects the environment, history, and culture of a particular source or area of origin.
Packages are wonderfully patterned.
A variety of exotic and gourmet single-origin beans can be found elsewhere
Reliable sources are available worldwide, such as in Uganda, Congo, Colombia, and Ethiopia
Very affordable price (usually starts at $9, yet you can also take 50% off through a coupon for big orders or $10 off for smaller orders)
Free shipping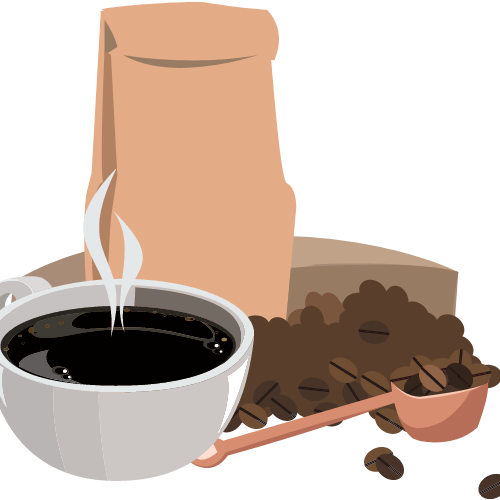 Trade Coffee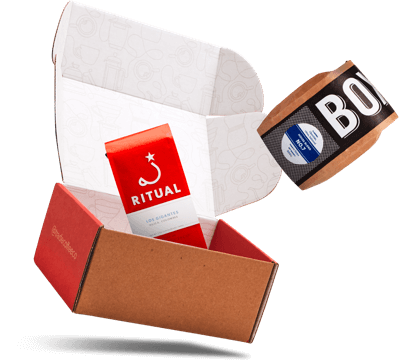 Trade Coffee is a coffee subscription service meant for those who want to try a good number of gourmet US coffee roasters that you will not find elsewhere.
To date, they were able to match more than 2,000,000 people to the most appropriate coffees. This is possible through their proven system— taking a quiz that tells Trade Coffee how your coffee should be made. They have an efficient matching process that helps in knowing your taste type to pair you up with the first coffee, which you will surely like. Trade coffee also has an evaluation process for the company to determine your preferences and give you increasingly spectacular matches every time, and the advantage of being able to have a coffee bag as the need arises, as well.
Trade Coffee uses the Aeropress grinding method. It is hailed as one of the most reliable brewing processes for that top-quality coffee with every sip!
Here's why Trade Coffee is also regarded as one of the top coffee subscriptions in the US:
Coffee bags do not need hype or fancy branding due to a wide variety of coffee bean choices
Access to a few of the remarkable small and medium coffee roasters in the US
A wide selection of blends and single-origin coffee beans (about 400+ coffee types in their library) with more flavor notes
The simple survey matches you to the ideal coffee according to your preferences
Monthly delivery of freshly roasted coffee beans
Convenient ordering system
Fast shipping
Competitive price (starts at $12.50)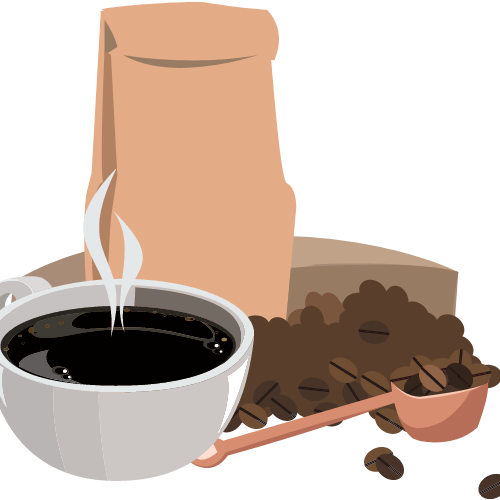 Driftaway Coffee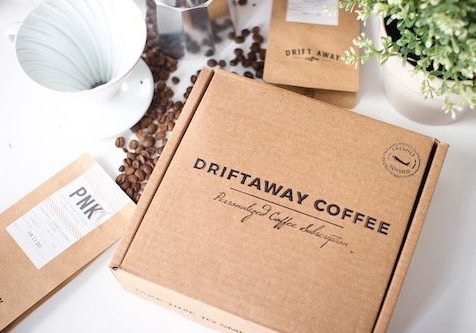 If your main priority is customization and freshness, try Driftaway Coffee! It's coffee for a cause, so to speak, as it strongly advocates sustainability. It invests with farmers as partners for the continuous supply of high-quality coffee beans.
Subscription begins with a taste test kit and is based on your preferences. They do the curation process of your shipments to suit your flavor profiles. Since it also has an app for assessment purposes, this helps Driftaway Coffee choose the most appropriate coffee beans for your subscription.
In-house roasting is done for less than six hours before it is delivered to your home. An office subscription option is also provided to lower the price to $10/pound. Fair and direct trading, as well as Rainforest Alliance-certified sourcing, is also available aside from heavy farmer feedback and support.
Here are some of the reasons why Driftaway Coffee should be one of your coffee subscription options:
High-quality and superbly roasted coffee beans
Advocates sustainability and carbon neutrality due to its compostable packaging and carbon offsets
Single-origin coffees are sourced directly from the farmers
A sampler of various coffee types is available to evaluate your flavor profile
A monthly selection of the finest coffee beans from small farmers worldwide
Ideal as a gift for foodie folks and coffee-dependent individuals
An available app that allows you to review and assess the coffees shipped to you
Free delivery in the US, along with equipment and brewing support
Competitive price (starts at $16)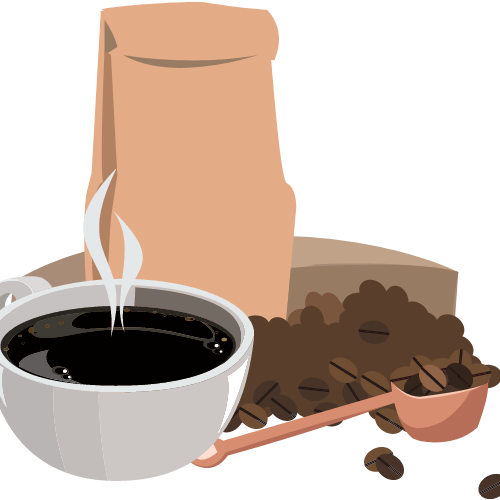 Blue Bottle Coffee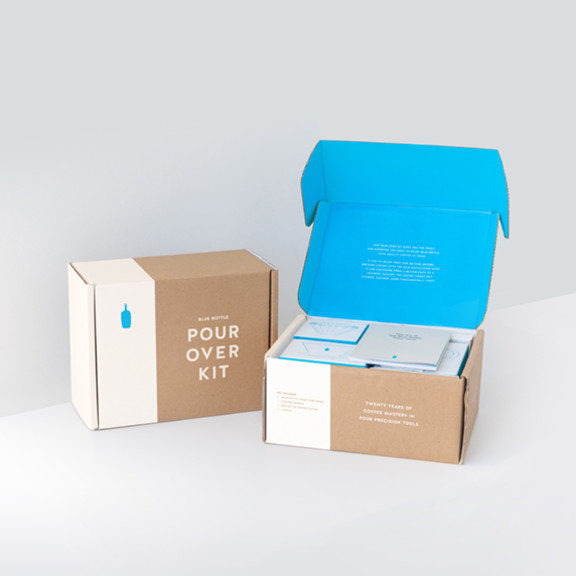 Blue Bottle Coffee subscriptions are usually for coffee enthusiasts who know what they prefer and strongly want to have excellently roasted beans from a few experts.
Big Bottle Coffee sources around 20 various coffees from specific areas in Brooklyn and Sacramento that attain many subscribers in just two to three days. The boxes consist of smaller six-ounce bags, and the company also provides a subscriber hotline that you can call for inquiries, such as the proper method of dialing in the pour-over method. It is similar to regular home delivery for similar products that you can purchase in-store compared to a curated coffee box.
In contrast to several subscription boxes, you can pick the coffee for yourself or take a quiz to look for a coffee match. They provide numerous subscriptions to each of their eight blends and single-origin and blend assortments and espresso.
Blue Bottle Coffee is regarded as one of the best options, and their subscription is something that you would value.
Choose the Blue Bottle Coffee subscription! Here's why:
High-quality and superbly roasted coffee beans
It provides decal coffee subscriptions
It can ship globally to specific countries
High-quality roasting and sourcing
Competitive price (normally starts at $8)
Shipping is done in specific countries like the USA, UK, Switzerland, New Zealand, the Netherlands, Japan, Italy, France, Germany, Canada, and Australia.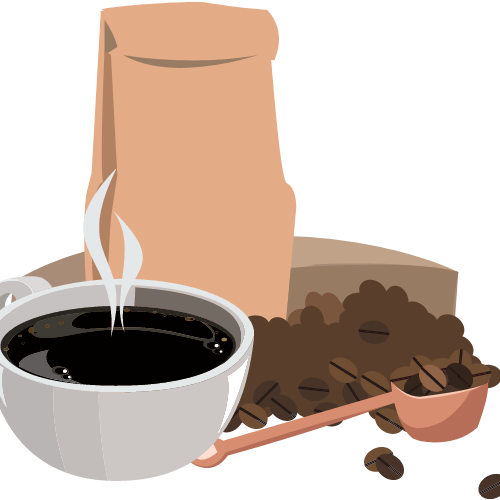 Bean Box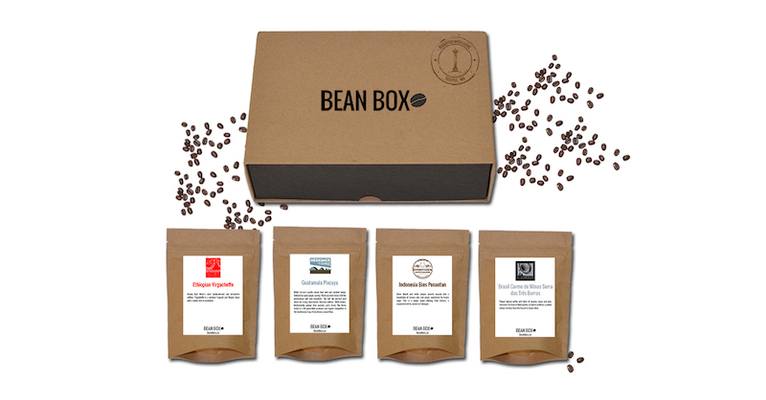 Bean Box is normally one of the most preferred options for coffee snobs because of its exceptional deals. Various ways are available to begin with your subscription, but the most well-known approaches are the Coffee of the Month option and the Bean Box Coffee Sample (4 by 1.8-ounce bags from Seattle heavy hitters).
Bean Box chooses excellent beans from the most competitive roasters in Seattle. Afterward, they deliver them to you according to your preferences.
Moreover, one of the reasons why coffee lovers prefer Bean Box is that coffee experts source high-quality coffee. They also manually select roasters from the main area of third-wave coffee.
Bean Box also promotes ethical coffee as they meticulously examine every roaster sourcing that they collaborate with. This makes you feel like a specialized coffee sourcing consultant that manually picks coffee for you.
Here are some of the reasons why Bean Box should be part of your list of coffee subscription options:
They have a starter kit for only $5.
It collaborates with 30 various roasters and supports ethical coffee
Thorough and meticulous sourcing for quality green coffee buyers
It has a wide roster of high-quality and superbly roasted coffee beans.
They provide a free trial box to aid you in getting started.
Free shipping for orders $30 and up.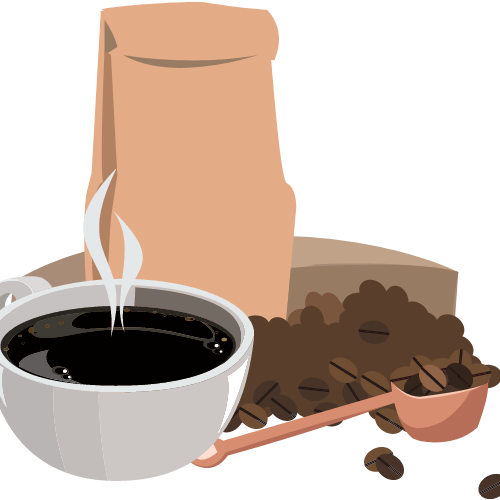 Angels' Cup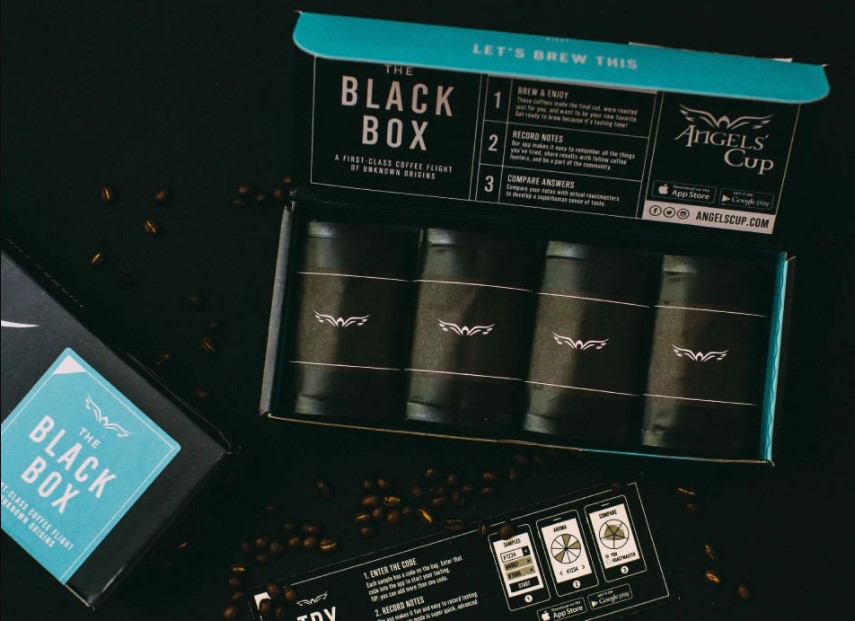 If you're a curious coffee drinker who likes to explore new experiences and flavors, then Angels' Cup is one of the coffee subscriptions that you might want to try.
The main standout of Angels' Cup is its "discovery" aspect. It takes pride in its high-quality gourmet coffee which is sourced from different underground roasters. Customers get to try at least 208 coffee variants in a year by selecting four options a day. Angel's Cup will ship you plain-looking black coffee bags, wherein a number is used as a form of identification.
Angels' Cup provides ready-ground and whole bean options, and they also allow you to choose your roast preference, whether dark, medium, or light roast. After trying the brew, you can check the source and roast it yourself.
Because the sampling of coffee blends is done from numerous roasters, you get the very best that every roaster can provide! These high-grade coffee samples are picked based on the reviews of other customers in similar subscriptions.
Angels' Cup also has 3, 6, and 12-month gift options. One of its top-rated coffee subscription boxes is the All-Stars, featuring high-quality 12-ounce bags of coffee coming at you weekly!
Here's why Angels' Cup is also regarded as one of the top coffee subscriptions in the US:
Coffee bags do not need hype or fancy branding due to a wide variety of coffee bean choices
High-quality coffee curation and selection philosophy
Highest ratings obtained, especially for the All-stars product
Fast and hassle-free shipping and delivery, locally and globally
It has a reliable app that enables you to document tasting notes and compare responses with the roastmasters and Angels' Cup community.
Various roasters (at least 50 and counting)
Competitive pricing, depending on your preferences
An ideal gift for anyone, even for the most meticulous coffee aficionados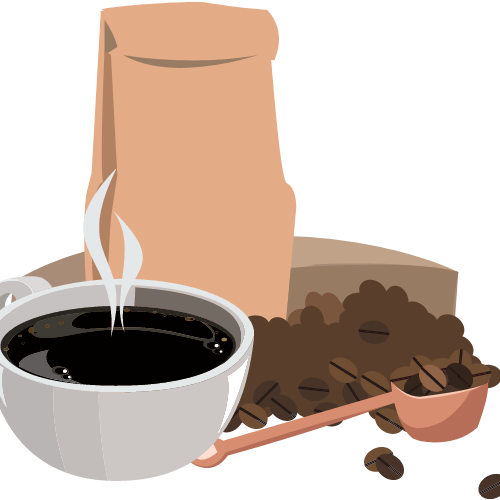 MistoBox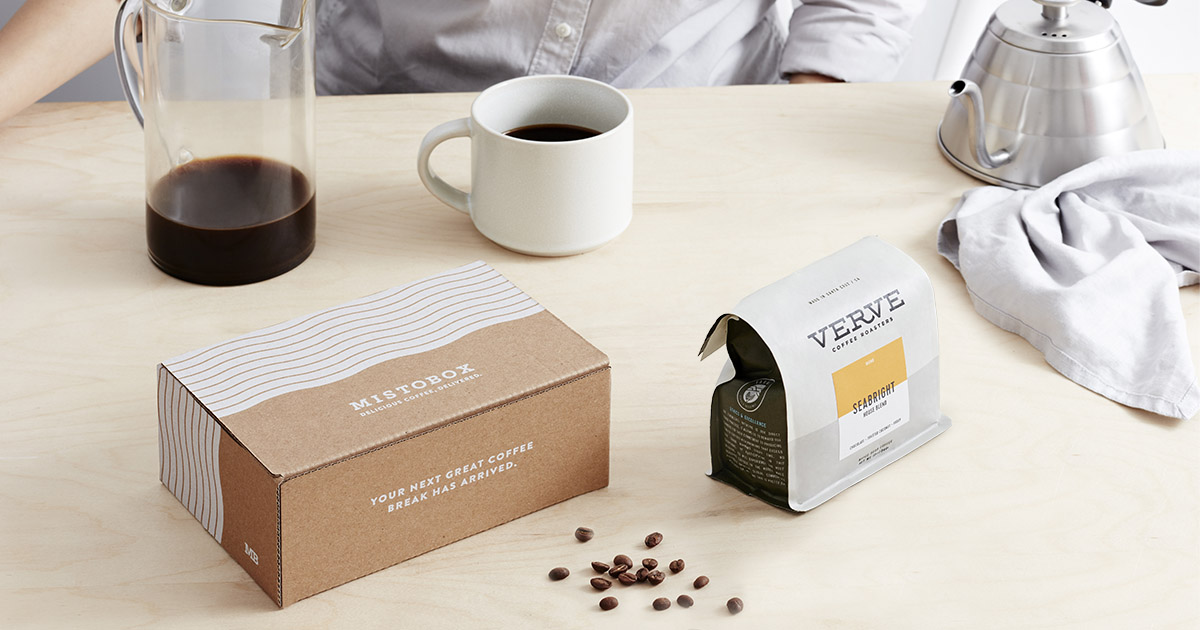 If you are looking for the ideal coffee option that won't have you looking for something else, MistoBox is a must-try!
A huge name in the coffee subscription market, MistoBox selects a coffee type according to your preferences. You can choose from over 500 coffee blends through your "Brew Queue."
MistoBox Coffee is freshly-roasted through one of the 50 credible artisan coffee roasters. When you sign up for a MistoBox coffee subscription, the system will match you with a coffee curator, one who specializes in different types of coffee, through a quiz.
You will be able to choose the roast (not the grind), and you can go for various coffee blends, espressos, and single-origin coffees every one to four weeks. The curator will be shipping 12 ounces of gourmet coffee directly to you based on your feedback.
Here are some of the reasons why Mistobox should be one of your coffee subscription options:
High and proven user experience
Complete information regarding their coffee blends and the best strategies on brewing can be found on their website.
Competitive price (normally starts at $10.95)
Different choices of freshly roasted coffee
Convenient and seamless ordering system
Direct and fast shipping right to your doorstep after roasting.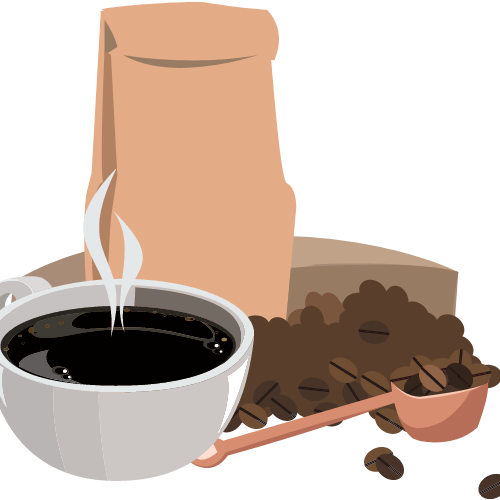 Crema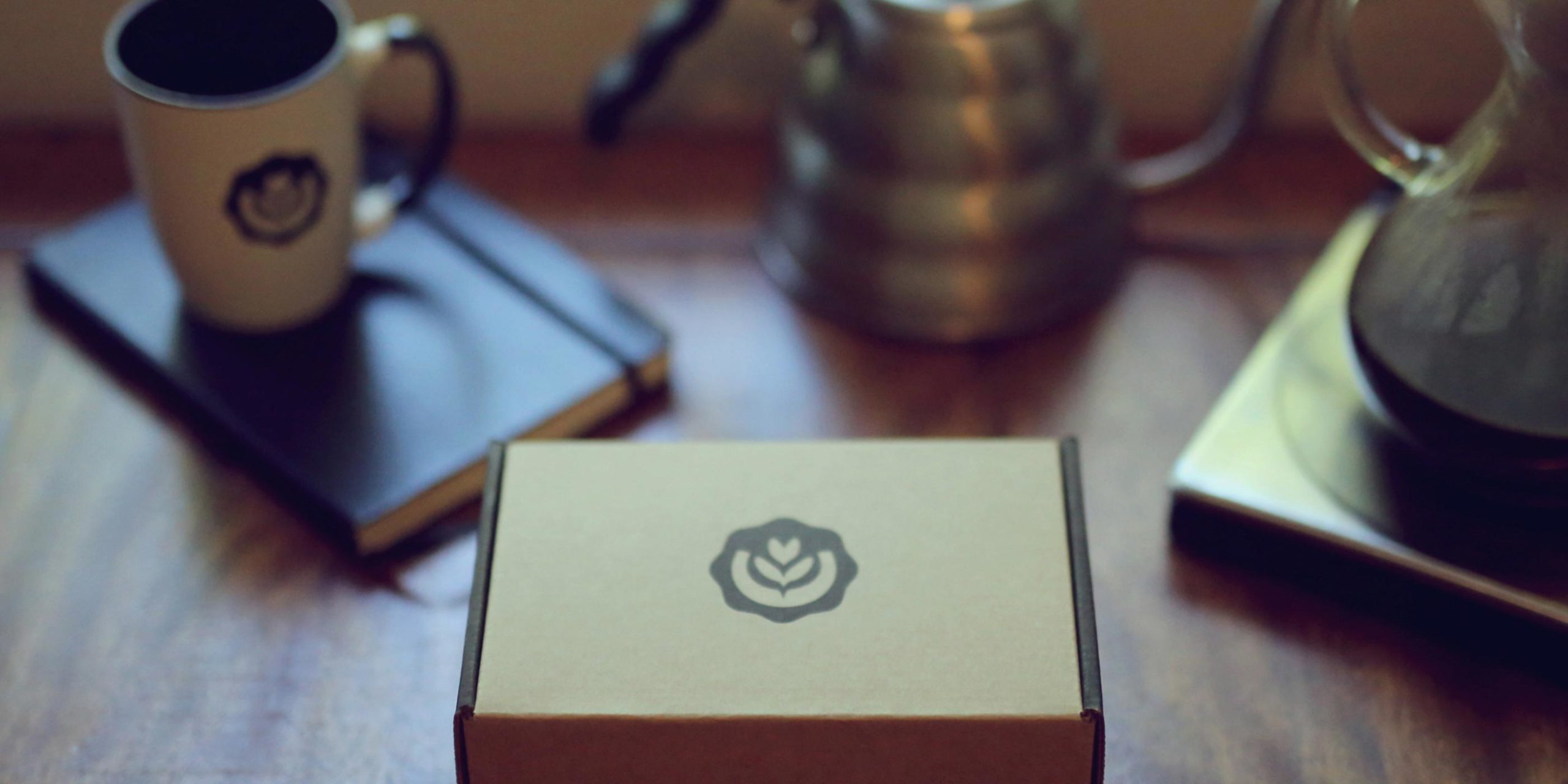 For those who want to take a trip around the coffee shops and cool roasters of the US and you are not quite sure what coffee blend to buy, you may want to sign up for the coffee subscription of Crema. The coffee blends come from both underground and well-known small-batch roasters.
Crema can customize your "Brew list" as it instantly adds suggested coffee beans according to your feedback from the sampler of various roasts that it ships. Specificity, in terms of coffee suggestions, is attained through more responses given on each coffee variant.
Crema also collaborates with folks living from the Intelligentsia in Chicago, the Upper Left in Portland, Oregon, and other places. You can look for coffee that can be added to your custom-built "Brew list" according to different criteria such as roaster and region.
Here's why Crema is also regarded as one of the top coffee subscriptions in the US:
Its website has a convenient photosystem wherein major coffee options are shown for newbies to choose from actively.
It customizes your "coffee playlist" to give you recommendations of appropriate coffee flavors or blends.
Coffee enthusiasts can filter coffee through a method of production.
It ships a free three-bag sampler for rating and tasting.
It has a range of 40 US coffee blends.
Deliveries can be canceled or paused from the coffee list anytime.
Fast and direct shipping is done from the roaster to the customers to maintain optimum freshness. Shipping is only within the US.
Competitive price (usually start at $17)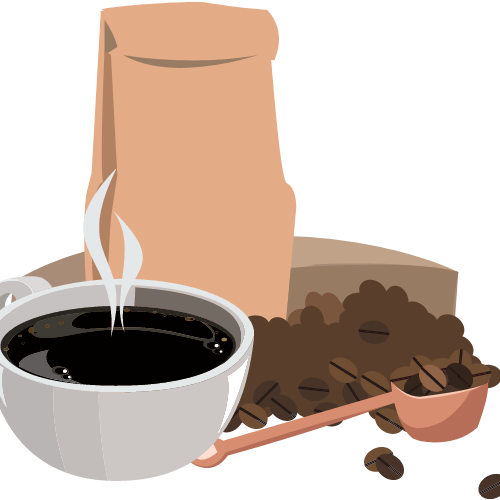 Craft Coffee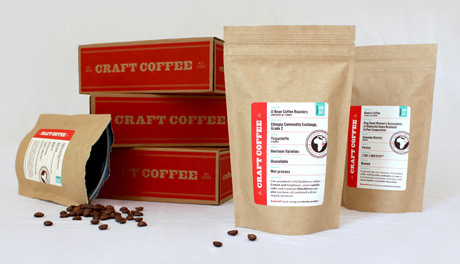 Tired of the same old coffee blend? The Craft Coffee subscription is something you don't want to miss. In contrast to the average grocery store coffee, Craft Coffee guarantees freshly roasted blends every time!
With a Craft Coffee subscription, you'll get recommendations for the most suitable coffee flavors for you. You can also try the all-time favorite three-variety sampler pack of the world's best specialty coffee.
Subscribing to Craft Coffee will not cost you more than what you pay for in grocery stores or coffee shops. That's because they can do in-house coffee roasting and send your coffee box within 24 to 72 hours! Moreover, your coffee subscription boxes are guaranteed to arrive on time and within the delivery schedule. You may also modify or hold off your deliveries anytime.
One thing about the Price-Match guarantee of Craft Coffee is that because direct selling is done virtually, high-quality and freshly-roasted coffee is sent for the same in-store price. Also, their coffee blends are customized to fit your taste!
Try the Craft Coffee subscription to experience:
High-quality, fresh-roasted coffee
Convenience in terms of delivery
Free shipping (applicable in the US)
Competitive price (prices usually start at $10)
Price-Match Promise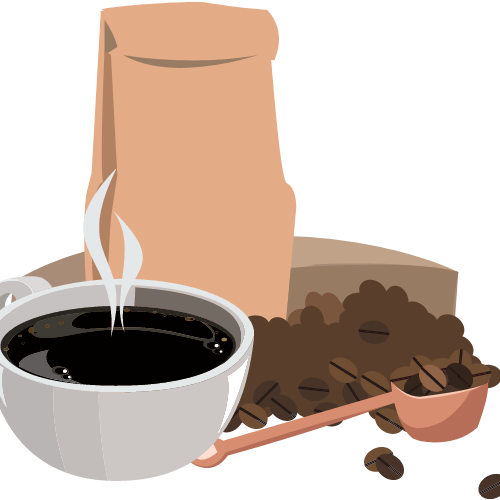 Peet's Coffee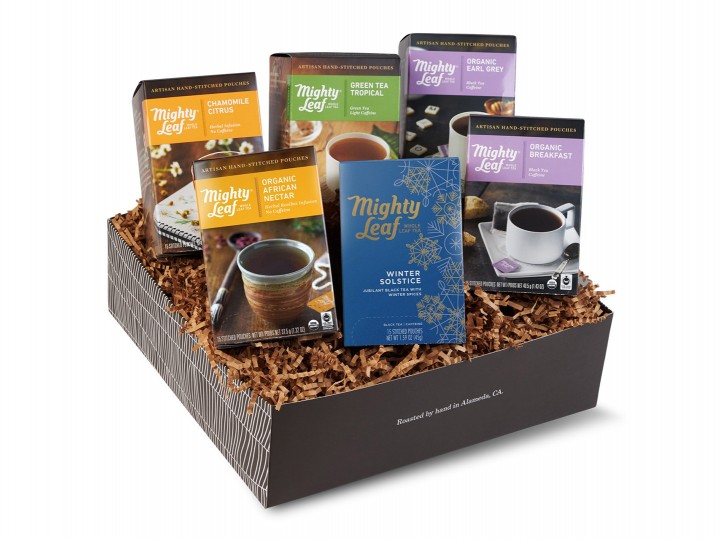 Peet's Coffee is not considered a new brand, but its subscription service is one of the new ones on the market. It is also regarded as a household brand in the North American coffee delivery space as it is popular for having extraordinary blends.
Three major options can be available: an exclusive signature blend series, a single-origin series, and a distinct small batch series. You can pick your coffee blend to fit according to your preference or idea.
Peet's Coffee makes the process easier for you—you select the coffee you want and add some variety to it, or you may take a quiz and automatically obtain proper matching. Among its coffee blends are Indonesian spice, dark roasts, rich coffee with candied fruit, and holiday blends.
It also has an exquisite array of premium whole leaf teas, brewers, and other items for you to be able to make your cup of coffee or tea at the comfort of your own home.
Here's why you should also consider Peet's Coffee:
High-quality, fresh-roasted coffee
Very fast coffee delivery
Innovative ordering system
Coffee is hand-roasted after ordering and shipped rapidly to your doorstep for optimum freshness and flavor
Competitive price (usually starts at $16)
Free shipping on all weekly or monthly subscriptions in the US (inclusive of one-time items sent along with subscription shipment)
A no-risk subscription is guaranteed. Customers can cancel or temporarily stop their subscription anytime online or by phone.