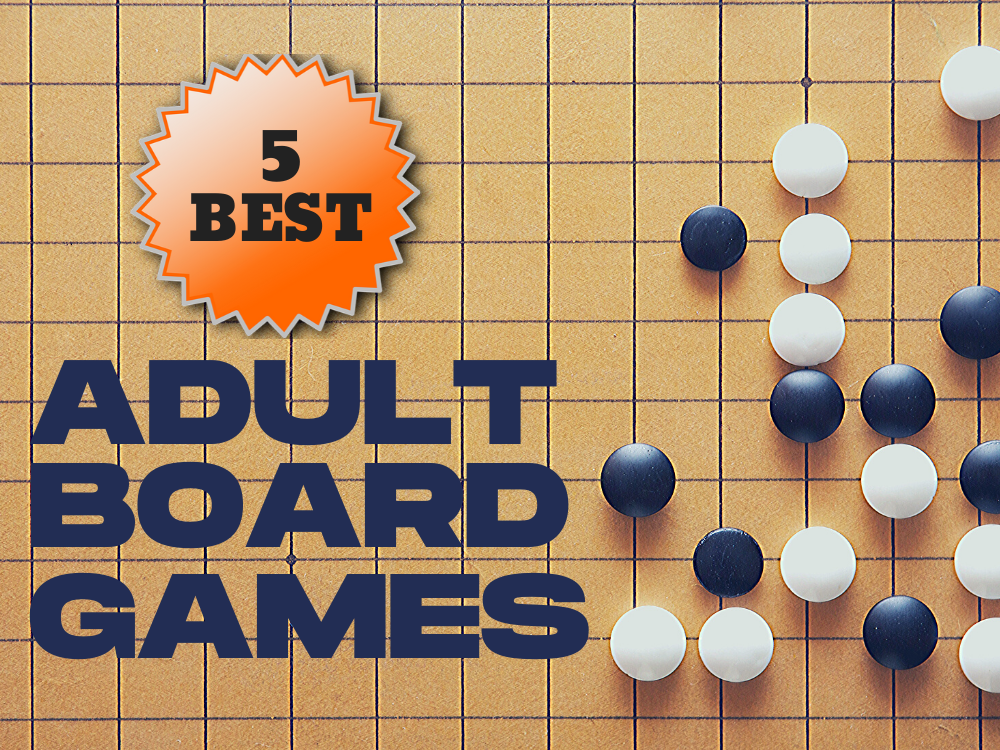 Heads Up! Party Game
Jumbo Sequence Box Edition
Risk: Game of Thrones Strategy Board Game
Spontuneous – The Song Game – Sing It or Shout It
Catan: The Board Game
It seems that these days, the easiest way to kill time would be to turn to our trusty phones, tablets, and laptops. But for a change, wouldn't it be nice for everyone to step away from the virtual world for a bit and gather 'round the living room for a good old board game or two?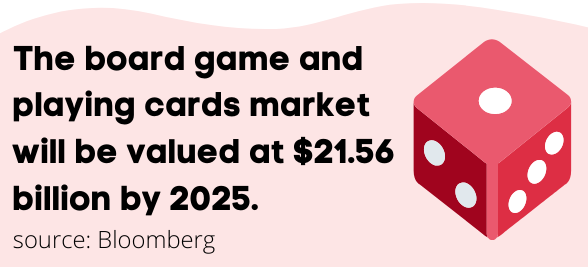 Board games are experiencing a resurgence among adults these days. No longer just a way for kids to pass the time on rainy days, playing board games has been recognized more and more like an engaging hobby that requires a variety of skills and brings out your creative side. Boardgame cafes are also growing in popularity. The board game and playing cards industry is also expecting to become much bigger. A 2019 research forecasts the market will be valued at a whopping $21.56 billion by the year 2025. That's no child's play.
So what are the best board games out there for adults?
We scoured the Internet for some of the most enjoyable and engaging board games out there that are geared towards adults. Some made the list because of the difficulty level required, others because of their racier or more mature content, and others because they're just plain fun whether you're 8 or 80.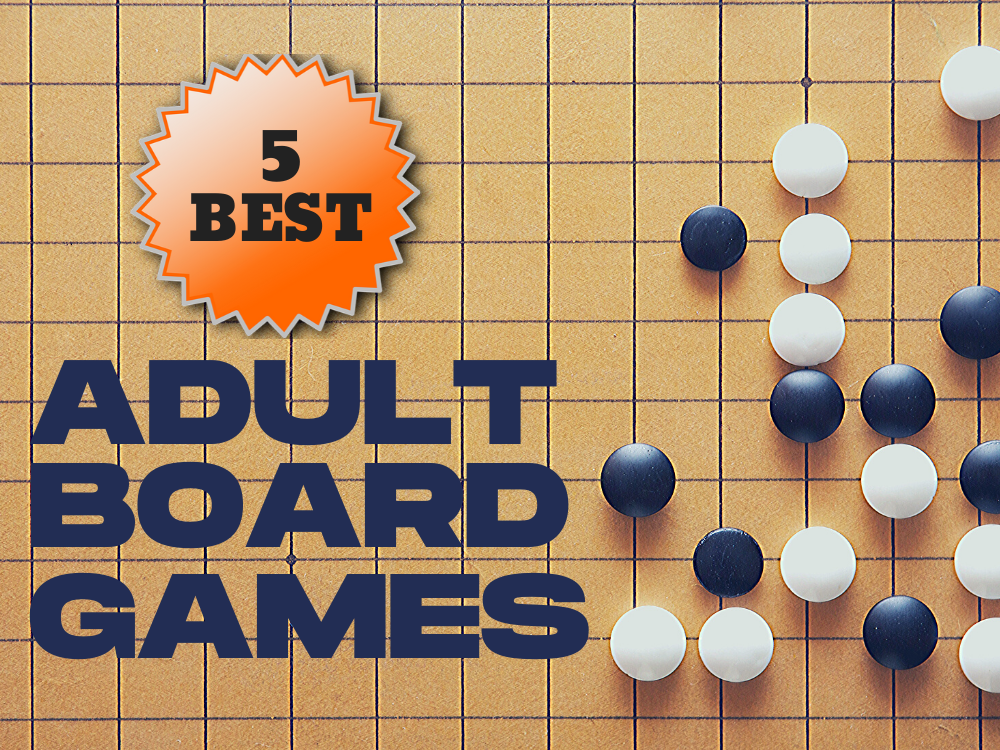 If you're on the hunt for the best game for entertaining guests at home or something to gift a board game-loving friend, or you're just eyeing a new hobby for yourself, you've come to the right list. Check out our list below, and let the games begin!
1. Heads Up!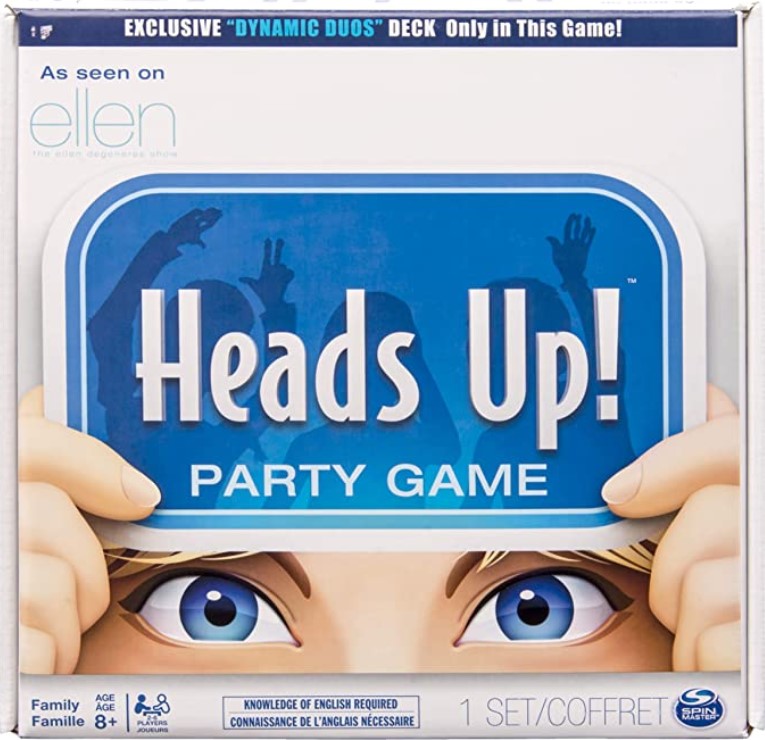 Yes, this is a board game based on the popular app of the same name that became popular on The Ellen DeGeneres Show. But why not level up the fun by playing with the real thing?
Spin Master Games recently launched the Heads Up! Party Game physical version – a game where one player puts a card he or she can't see on their headband, and the rest of the players give verbal clues that can help that player guess what the word is. Up to 6 players can join in on the fun, as the game provides six headbands. What makes it one of the best board games for adults is its Adult Expansion Pack that you can purchase separately. The expansion pack offers cards of a more mature, naughtier kind, playfully labeled as Adult Supervision, Adult Supervision—Even Adultier, Bachelorette Party, and Bad Behavior categories.
Variations in the gameplay have also been devised. For an extra challenge, there is an Act It Out Family Style category where, instead of verbal clues, players are asked to act out the word instead. For those looking for something even more intense, a new Sound It Out category can also be played. For this one, the players must rely only on sounds to give hints to the guesser. Yep, you read that right: no words, no actions, just sounds! All these come with a time limit set by an hourglass that comes with the package.
Our Verdict

This is awesome… You can add the Adult Expansion Pack if you'd like. You can also choose the WAY you play!
---
2. Jumbo Sequence Box Edition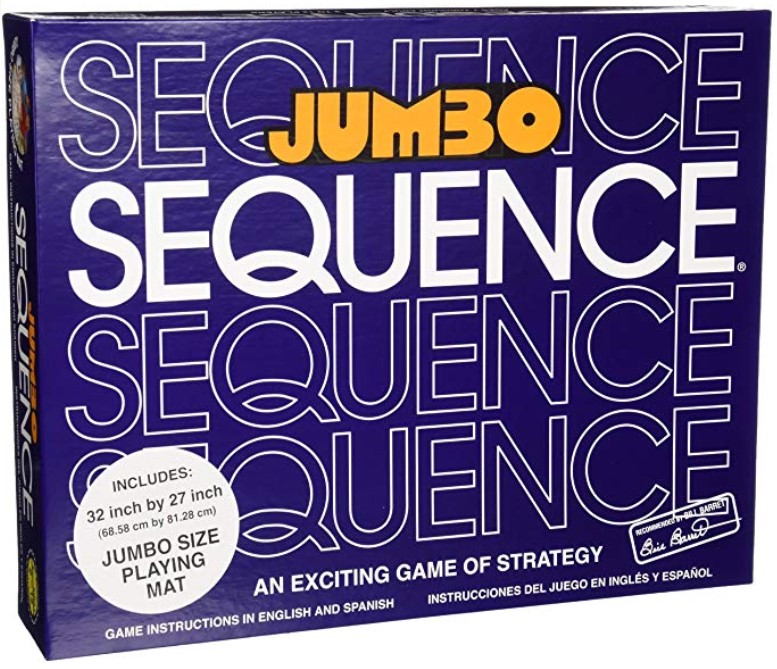 Board games aren't dumb, mindless fun. Take Jumbo Sequence Box Edition, for instance – it's a game that requires you to let out your cunning inner strategist to win. This challenging board game requires players to be the first to get five in a row in any direction (also called a Sequence) by discarding their cards one by one. These discarded cards are then marked with chips on a large playing mat (included in the package) for easier tracking. Not only do players have to strategize to be the first to get five cards lined up in a Sequence, but they also have to be skillful and use foresight to prevent the other players from getting a Sequence too. Talk about pressure.
The Jumbo in the name refers to the size of the playing mat, which is larger than your usual board game spread at 32 x 27 inches and is also cushioned. It's made that way to accommodate bigger groups, even allowing the game to be played on the floor with up to a dozen players!
It's a little more complicated than your average board game, making it a great activity choice for adults on game night. However, it's not rocket science, so any younger teens or kids can join in on the fun
Our Verdict

Hey – get the kids involved with this one! Family board game night is the BEST!
---
3. Risk: Game of Thrones Strategy Board Game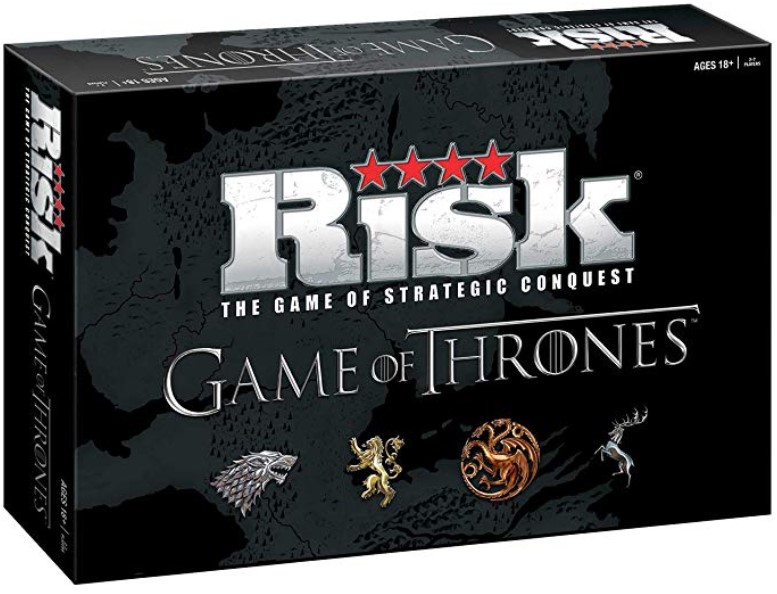 Regardless of how you feel about last season's Game of Thrones, the Risk: Game of Thrones Strategy Board Game gives you the chance to relive it again and do everything your way. The game at its core is the classic Risk, which has christened itself the Game of Strategic Conquest. In this Game of Thrones-themed version, players must battle for the infamous Iron Throne by choosing from one of the seven Noble Houses – Stark, Lannister, Targaryen, Ghiscari, Tyrell, Baratheon, and Martell. They are then provided with a 45-person army and a castle to protect. Strategize to the max, forge alliances, resort to betrayal, and make sacrifices to emerge victoriously and become the rightful ruler of Westeros.
The number of players can range from three, five, or even just two, making it flexible enough for different groups. But watch out – this game will most likely lead you to use some sneaky tactics on the close friends or family members you choose to play with!
USAopoly, the company behind the board game, has poured much work into the art and design of the product, from the individual character cards to the unique insignia of the seven Houses and even the sleek and elegant dark packaging. This, plus the riveting gameplay opportunities and its connection to a well-loved TV show and book series, makes Risk: Game of Thrones one of the best adult board games you can get for yourself.
Our Verdict

Are you planning a party?
---
4. Spontuneous – The Song Game – Sing It or Shout It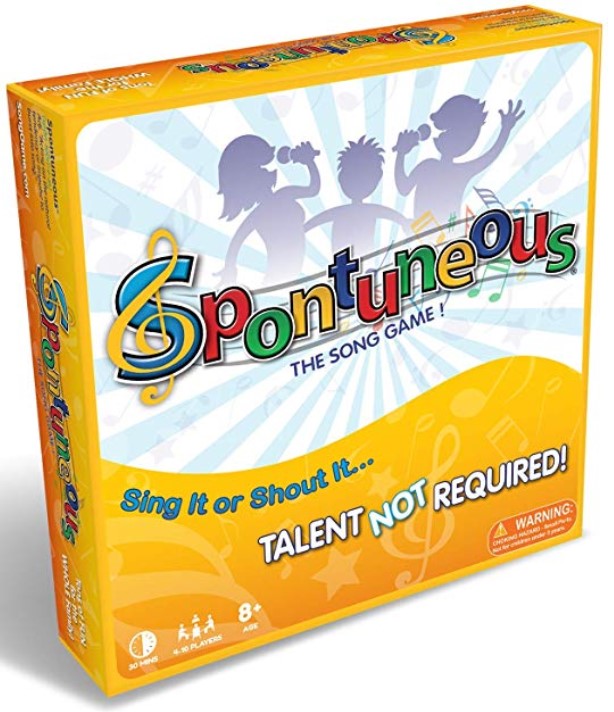 You don't need to be classically trained in opera singing to have fun with Spontuneous. As spelled out in its packaging in all caps, talent not required! Spontuneous – The Song Game – Sing It or Shout It (that's quite a mouthful) is a board game that's perfect for any age group, including the most jaded of adults.
So how does one play Spontuneous? Simple. The first player says a word out loud (referred to as a Trigger Word), and the timer starts. Any of the other players must then sing part of a song that contains the Trigger Word in the lyrics, using a minimum of five words. Successful players can then advance several steps on the board. The winning strategy is to pick a word that the other players will have a hard time finding in song lyrics. But don't start plotting just yet – if no one can think of a song with the Trigger Word in it, you have to think of a song that has it yourself if you don't want to get a penalty!
It's one of the most family-friendly board games out there, raking in awards such as Mom's Choice Gold and even the National Parenting Center Seal of Approval. However, adults can still take it up a notch by turning Spontuneous into a drinking game, where losers for each round will have to take a shot. Also, if your place is soundproof, why not even set up a mic to take things to the next level?
Our Verdict

Have fun with your musically-inclined guests… Let them belt it out (the good and the bad) with the Spontuneous board game!
---
5. Catan: The Board Game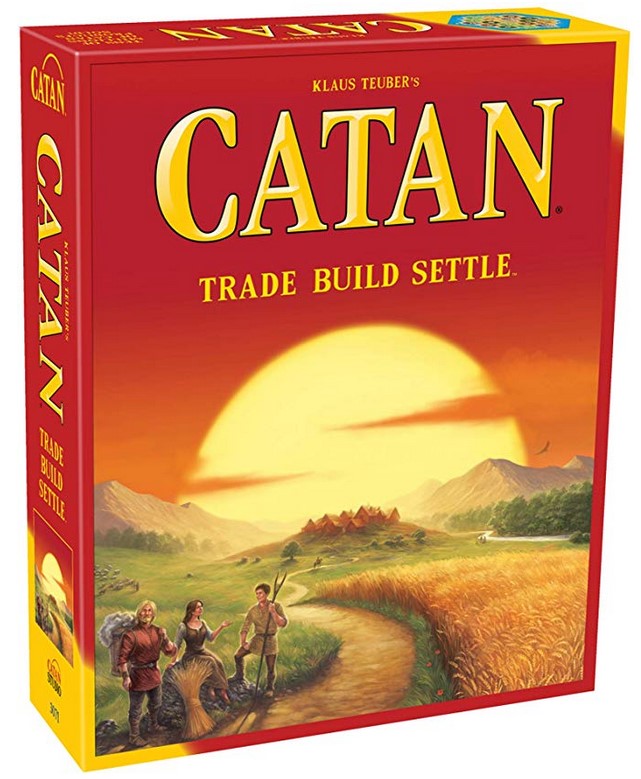 Do you ever daydream about going back to the early days of the settlers? What was the world like back then? Wonder no more and step into the ancient, untouched isle of Catan, where you and your people are the first to step foot. Your objective now is to build a civilization from the ground up. And it's not going to be an easy job.
To win Catan: The Board Game, players must race to 10. Each of them must produce and allocate resources, engage in trade, protect their harvests and goods, build roads and settlements, and other activities to expand their developing territory. Seeing as all of this is almost like running your little state, Catan can be on the complicated side and is much more suited for adults than children.
The game requires 60 minutes up to two hours to complete and can accommodate three to four players. Lush illustrations of unconquered nature, burgeoning settlements, and other landscapes feature on the playing cards. Repeated gameplay will also reward its players with a unique experience every time, as the various factors can be randomized each time.
Our Verdict

Get Catan: The Board Game for a rip-roaring good time…