Greater Goods Blood Pressure Monitor Cuff Kit
Care Touch Fully Automatic Wrist Blood Pressure Cuff Monitor
Omron Upper Arm Blood Pressure Monitor
LAZLE Blood Pressure Monitor
Digital Wrist Blood Pressure Monitors
Monitoring your blood pressure in the comfort of your home is just what you need if you have high blood pressure and the doctor advises you to check it regularly. Of course, you have the option to visit a professional but then you want quick and easy. Why not do it at home and get yourself a good quality blood pressure monitor that will show you the numbers. So how do you pick the right one for you? That's the million-dollar question.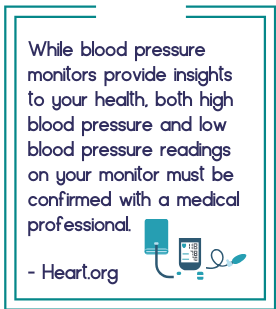 Digital BP monitors have gradually become popular both to healthcare professionals and most households. Apart from comprehensive info of your blood pressure rate, its convenience and compactness are what end-users consider the notable features of these medical gadgets. Research has proved the demand for BP monitor users will rise in the coming months. Digital BP monitor provides a practical and efficient way to monitor a person's blood pressure condition.
There is a wide variety of blood pressure monitors on the market. You can have an option on how to use it, wrist-based or arm-based. Either way, they will give you accurate readings of your blood pressure status. These medical instruments are not hard to find, you can check the nearest pharmacies, medical supply shops, or online. Make sure to bring the blood pressure monitor to your medical specialist so they can have a look and educate you on the proper way to use it. After all, you have to let them know the results when it's time for your next visit.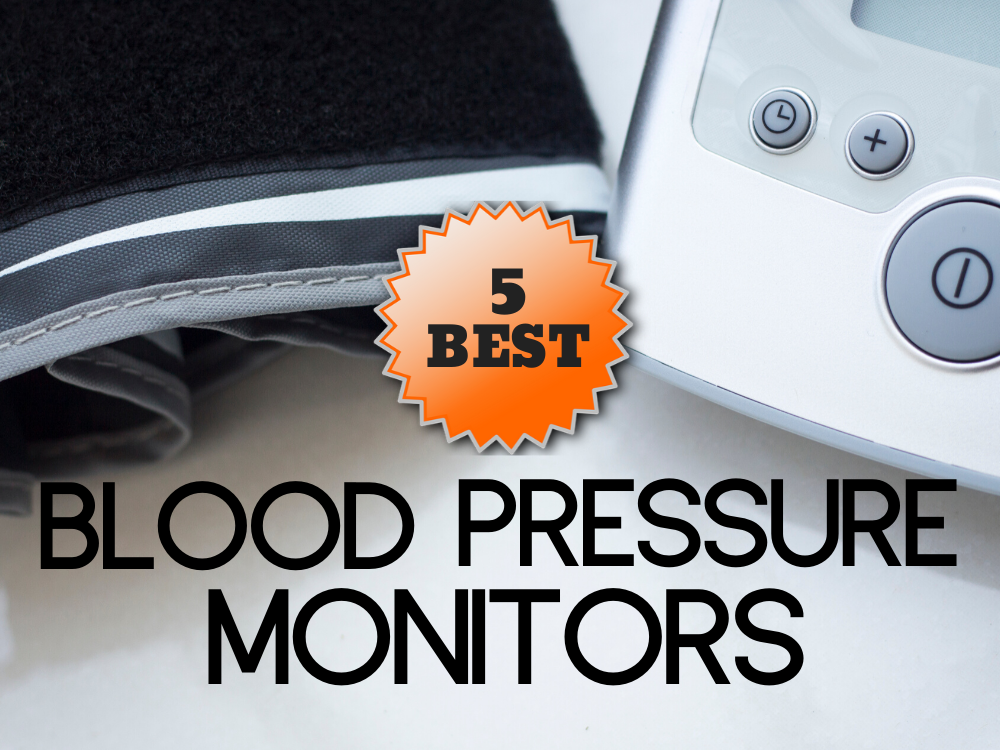 So let's get you started with your shopping for the right blood pressure monitor. We've filtered 5 best options on the market for you, arm and wrist-based types.
1. Greater Goods Blood Pressure Monitor Cuff Kit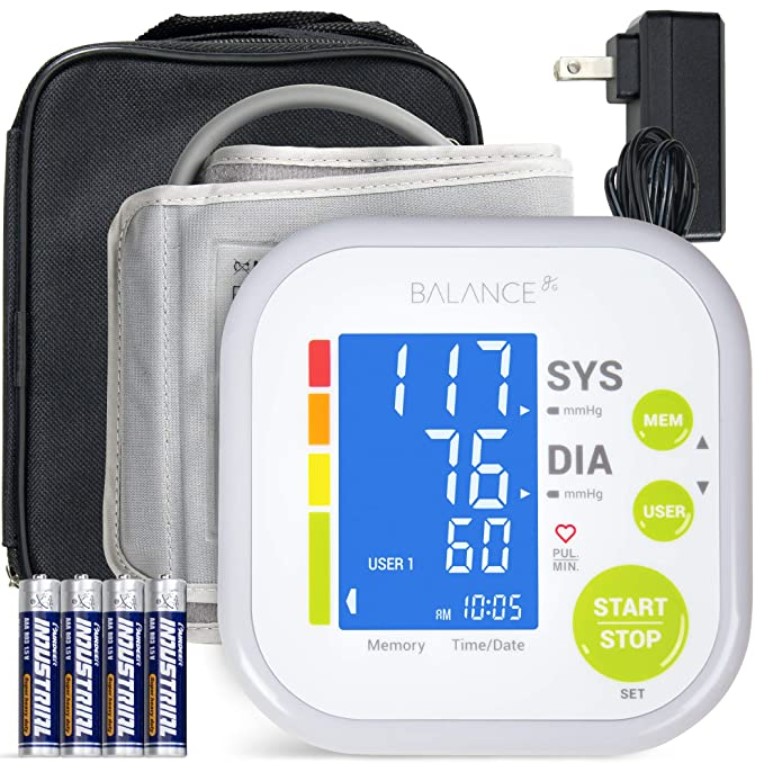 Greater Goods has done a good job in this compact medical device. This upper-arm-cuff-based blood pressure monitor will give you a comprehensive reading of your health, complete with the time and date of testing. Unlike the bulky-looking machines, the entire device, together with its accessories, is designed with portability that can fit in a travel case. You can easily carry it with you anywhere at home or when you go traveling. Make your trip fun, but be healthy.
The figures are shown in a huge LCD display, complete with details like your pulse rate, systolic, and diastolic blood pressure. There's also a feature that will read any irregularity of your heartbeat and determine the grade of your blood pressure, whether it's low, normal, or high. By the way, you have the option to choose between the two units of measurement used for your blood pressure readings, mmHG (millimeters of mercury) or kPa (kiloPascal). Told you, this machine is as informative as it gets.
In case someone else also needs monitoring of blood pressure, this machine can store up to two user profiles with 60 readings each. So the tracking for both of you and your partner can be done regularly, just in time for your next doctor's appointment.
Accessories such as 4 AAA batteries are included in the box, as well as the adjustable fabric cuff that can fit an upper arm size of 8.75-16.5 inches. Since we're talking about portability and convenience here, the device comes with a case. Don't fret about malfunction issues with the machine, the warranty is covered for 2 years.
Our Verdict

Give some love to your blood and consider this FDA-cleared medical equipment by Greater Goods.
---
2. Care Touch Fully Automatic Wrist Blood Pressure Cuff Monitor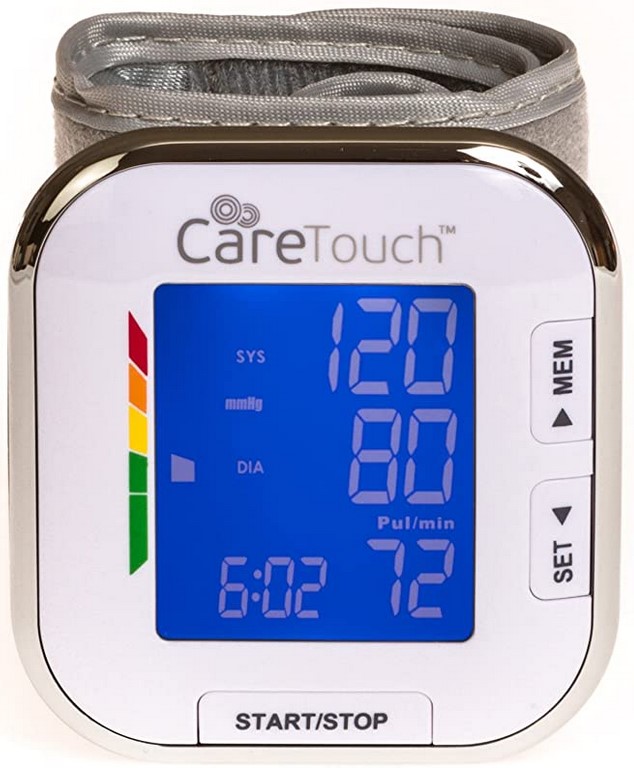 Being frugal doesn't mean you can't have the best. Care Touch Fully Automatic Wrist Blood Pressure Cuff Monitor is a practical option you can consider. It works similarly to other pricey BP monitors. In fact, this machine will probably just cost you half of the expensive ones. All info of your blood pressure is shown on its considerably big LCD monitor. Night readings are possible with the backlight feature of the screen. Should you have irregularities of your heartbeat, an indicator will appear to notify you. Make sure to inform your physician about this finding.
In addition to that, this gadget has a function for storing 60 readings so that users can keep track of the recorded history. An important feature that most users are raving about is, you'll get the reading in less than 60 seconds. Amazing, huh? By the way, the wrist cuff size can fit 5.5-8.5 inches. Don't worry the cuff is made of soft fabric to provide comfort and no irritations when you wear it. The device is powered by 2 AA batteries, which are already included upon purchase.
If by any chance you have issues with your unit and are not happy about it, the manufacturer guarantees a return policy for a year from the date of purchase. So you see, if you quickly need a blood pressure check, simply put this on around your left wrist, press the right buttons and you'll get the results in a jiffy.
Our Verdict

Buy the Care Touch Fully Automatic Wrist Blood Pressure Cuff Monitor today from Amazon.com!
---
3. Omron Upper Arm Blood Pressure Monitor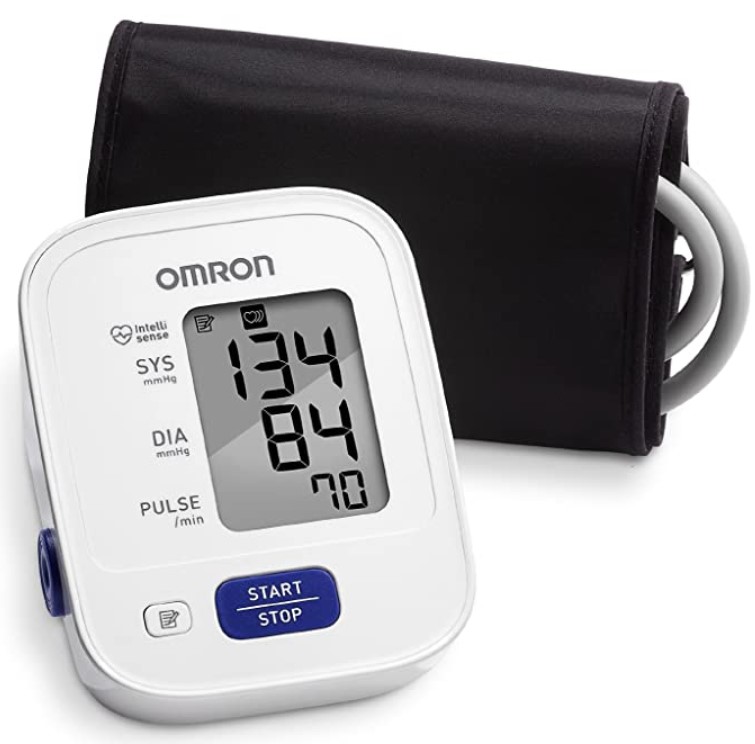 When you want only the best, you go for Omron, known to be the trusted brand by the majority of healthcare professionals in blood pressure monitors. The Omron Upper Arm Blood Pressure Monitor Series 3 is a straightforward device that will give you the result in just a press of a button. Famous for its precision and consistency, it can give you 5 times more data points because of its advanced accuracy technology feature. The record storage can hold up to 14 readings for a single profile, as well as the detection of your heartbeats if there are fluctuations or any irregularities. These data are essential to take note of so you can let your doctors know about it.
The upper arm D ring can cuff an adult arm with the size 9-17 inches. It uses high-quality material that provides comfort every time you use them. The unit has a compact design that can quickly fit in its storage bag, together with other accessories. Don't forget to buy AA batteries because you'll need 4 of those to power up this device. These are not included when you buy the unit. If you don't feel confident operating the machine, just refer to a user's manual that can be found inside the box. Surely, with its one-touch design function, you'll never go wrong with it. Stick to the best in class, Omron has been the top BP monitor manufacturer for several decades.
Our Verdict

From a trusted name in medical supplies, the Omron Blood Pressure Monitor will give you accurate results time after time!
---
4. LAZLE Blood Pressure Monitor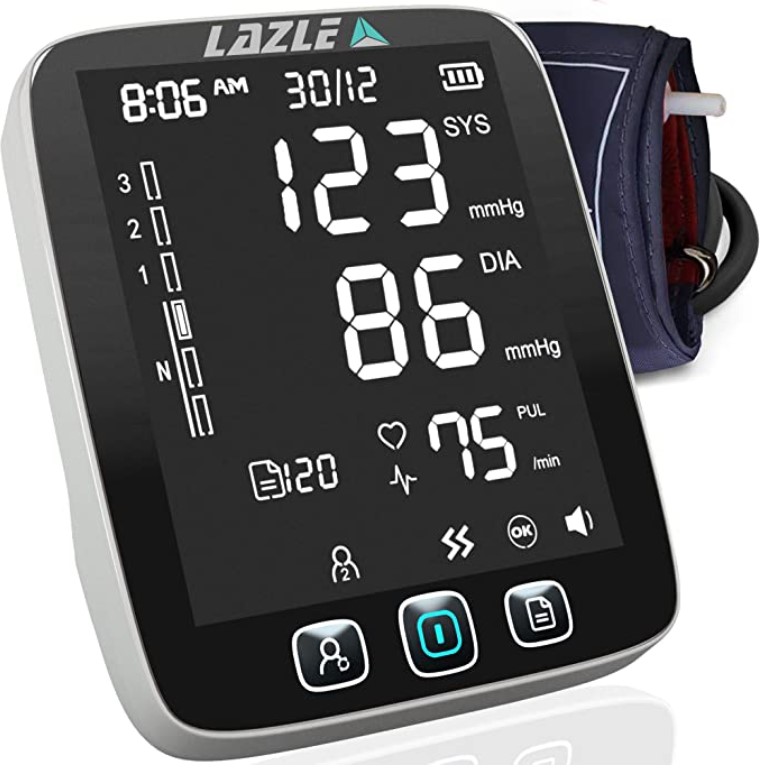 When you use blood pressure monitors, there are just too many characters to read. It pays to buy the device with a reasonably sized display. Buy the blood pressure monitor by LAZLE, it'll definitely show you the readings as clear as day. The device has features tailored for people who are after top-notch optical performance. Huge character display and high definition backlight for clear visual of the result when at night–to name a few of those high technology functions.
Reliable figures are important when it comes to blood pressure monitoring, and this device has the highest rate of accurate readings. It has a built-in Arrhythmia detection feature that can quickly identify potential health complications. The machine memory storage can record two profiles each with 200 readings. For a more comprehensive recording, every result comes with a date and time. Apart from that, it can simply capture heartbeat rate fluctuations, essential details of your heart condition, which must be shared with your physician.
This medical equipment works fully automatic with a single-touch function, perfect for individuals who are not into complicated electronic devices. Results are generated not more than a minute–fast, easy, and reliable. The blood pressure machine has a portable design that effortlessly fits in the protective case, so you can bring it even when traveling. How convenient is that? The adjustable cuff can fit an adult arm with size 8-17 inches. Since we're talking of high-grade medical instruments, this blood pressure monitor is equipped with AccuRead Technology that has notifications for incorrect operation as well as cuff detection.
To help you seal the deal, LAZLE guarantees 24/7 customer support in case you have issues with the machine. No need to stress out if you're a first time user of medical equipment, give them a call right away.
Our Verdict

Choose the LAZLE Blood Pressure Monitor for quality and convenience.
---
5. Digital Wrist Blood Pressure Monitors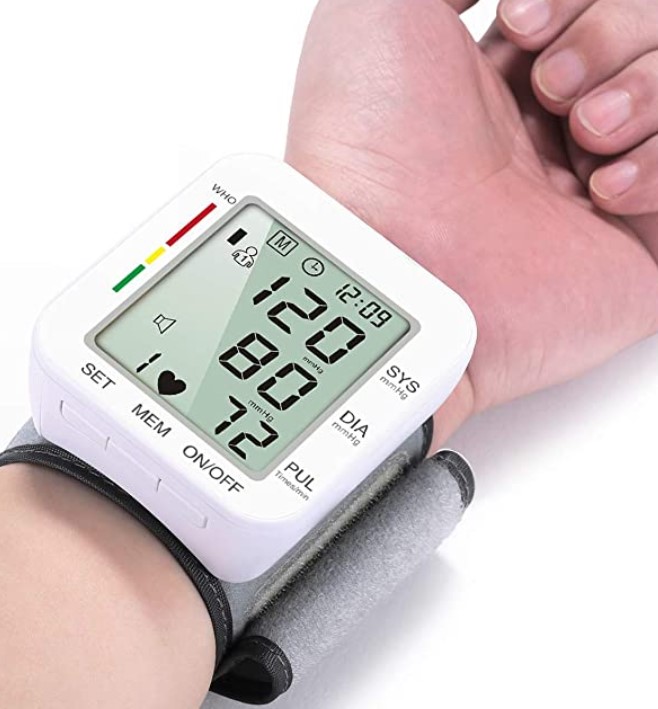 Something compact, easy to use and accurate, if these are your requirements for a blood pressure machine go for the Digital Wrist Blood Pressure Monitors by Hong S. This wrist-based BP monitor has an LCD screen big enough to show your readings. Assisted by voice broadcast function, results are simply relayed through audio-prompt.
You won't have difficulties tracking the history of your data since details come with date and time for error-free monitoring. Memory storage is spacious enough to hold 99 readings each for a maximum of two users, something you will have to keep an eye on for your next doctor's appointment. Remember not to lose sight of any irregularity in your heartbeat, important information that you can find from the results generated by this blood pressure monitor.
The wrist cuffs are adjustable, you can wear around your wrist with ease if you need to check on your blood pressure, anytime, anywhere. Be confident in its quality because this comes with a 1-year warranty which includes a return and exchange policy, should you have issues with the unit.
Our Verdict

Don't skimp on your health! Maintain healthy blood pressure readings with this Digital Wrist Blood Pressure Monitor by Hong S.