DELOMO Pet Grooming Glove
Pet Magasin Grooming Gloves
LuxPal Pet Grooming Glove
Bikien Pet Grooming Glove
Pawradise Pet Grooming and Bathing Gloves
If you've ever taken care of and homed a pet, you would know how much our animal friends provide us with precious companionship and unconditional love. They're a lot like members of our own human family. Research shows that having a pet brings a myriad of benefits to humans, such as better blood pressure levels, fewer trips to the doctor, stress relief, and a lower risk of heart attack, just to name a few.
In turn, as responsible fur parents, we want to keep our fur babies healthy, happy, and also well-groomed at all times. We carefully pick out nutritious, well-balanced food for them, we take them to the vet for regular check-ups, we make sure they get their daily dose of exercise and playtime, and we keep them clean through regular baths, grooming, and much more.
What are the benefits of using a pet grooming glove?
Given that around 67% of households across the country have one or more pets, it's good for pet owners to be in the know about the best grooming tools they can use for their cuddly companions. Whether you have a long-haired dog, a short-haired cat, or a fluffy little rabbit, grooming gloves are indispensable.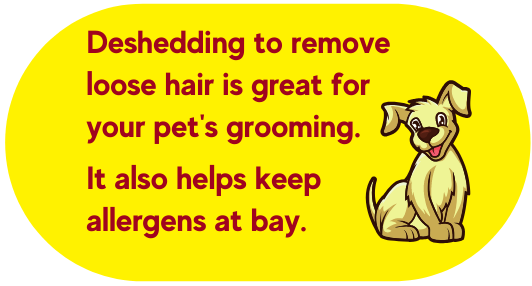 Sure, you might think that a comb or brush would be enough, but it might be time to reconsider those. Pet grooming gloves do the job more efficiently, as they are gentler on your pet's fur and skin compared to the stiff bristles used in brushes and combs. Using gloves also mimics the feeling of petting, which can calm down your pet and make grooming a more affectionate, positive experience for them. The fur is then cleanly collected in between the nubs of the glove itself, ensuring a mess-free job.
Regular grooming via soft gloves also promotes blood circulation and stimulates the production of oils on the animal's skin, which helps keep their fur healthy and glossy. Another plus of getting a grooming glove is that pet owners can also use it to collect the hair left by their pets on couches, beds, carpets, and even clothing.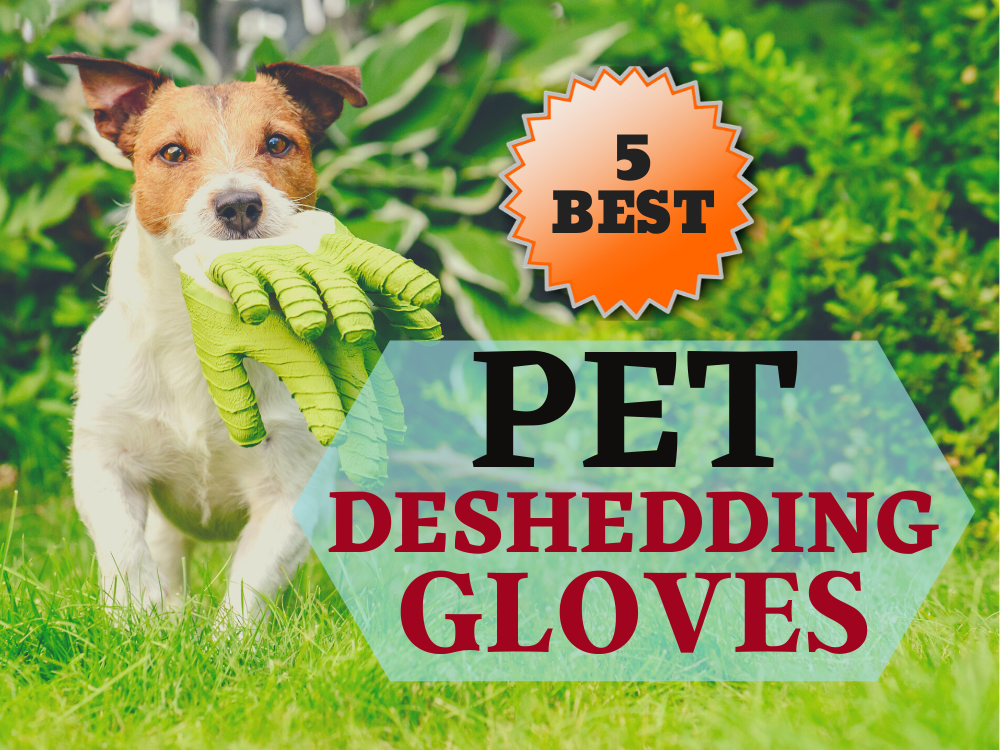 Here's our compilation of the best pet grooming gloves on the market. Get one for your dear furry friends now!
1. DELOMO Pet Grooming Glove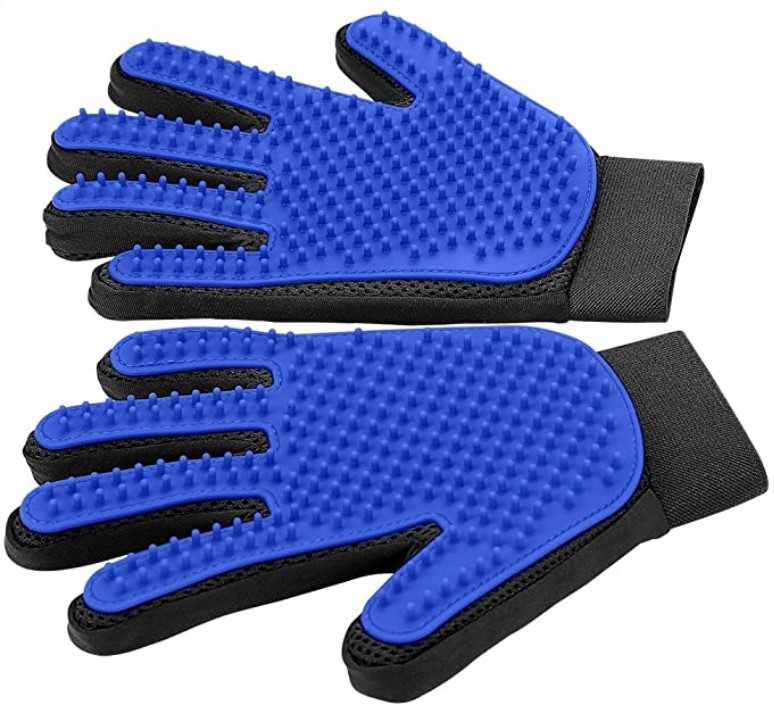 One of the most reviewed pet grooming gloves on Amazon, the DELOMO Pet Grooming Glove is a machine-washable product that promises to take care of both your hands and your beloved pet's skin. DELOMO's glove boasts 255 small grooming tips that are made of soft silicone that can gather any variety of animal fur effectively. The individual fingers also allow the user to navigate smaller areas that may be harder to groom, like the facial area.
Every order includes a glove for the right and left hands, and the silicone section in the palm can come in either blue or red. This grooming glove also features a wrist strap that can be adjusted to ensure a snug fit regardless of your hand size. For those with sensitive skin, the cloth material was made to be breathable enough to avoid skin irritation. It is also eco-friendly, as the gloves are made from recyclable rubber and fabric.
All these make DELOMO Pet Grooming Glove one of the best pet grooming gloves out there, and the good news is you can get them for only $13.99! DELOMO also offers its customers a 100% money-back guarantee with no questions asked, for your peace of mind.
Our Verdict

Your cat or dog will LOVE these! Grooming will be pleasant for them… and you!
---
2. Pet Magasin Grooming Gloves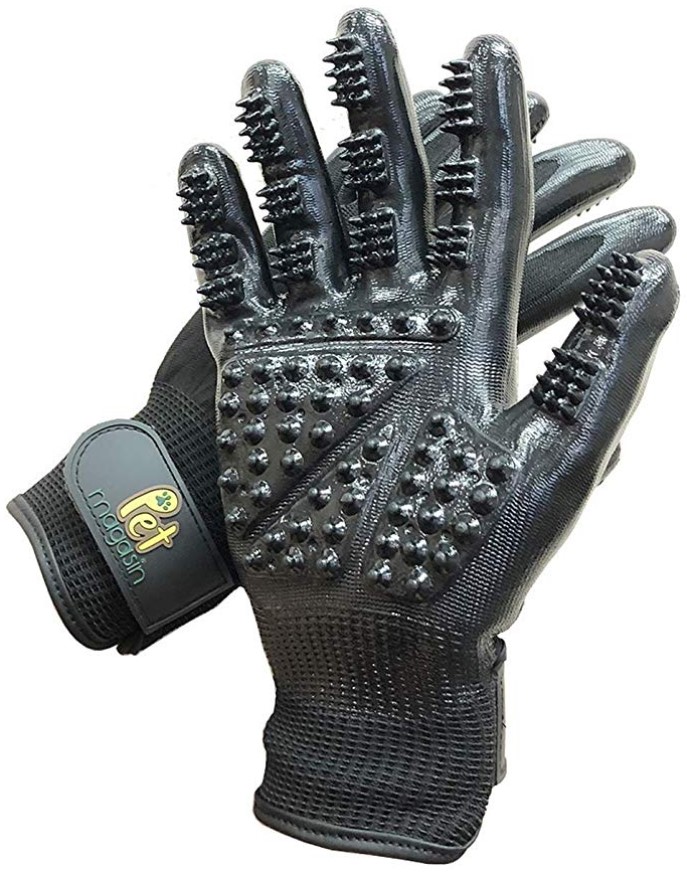 These ergonomic Pet Magasin Grooming Gloves promise easy grooming and clean-up of pets of any size. The sleek all-black gloves feature 200 sturdy yet gentle silicone tips with varying shapes to ensure more efficiency. The palm and back area are made of lightweight polyester, nitrile, and TPR, while a Velcro wrist strap for hassle-free adjustment features Pet Magasin's cute logo.
Fur gathered by the gloves sticks together to form one piece, which makes for easy removal and disposal. The gloves can also be used when bathing your pets, as it helps with distributing the shampoo evenly on the skin, but do note that Pet Magasin recommends to only hand wash this product afterward to keep it in tip-top shape. With hundreds of five-star reviews on Amazon and for an affordable price of $19.99, Pet Magasin Grooming Gloves are an excellent bargain for all the pet owners out there.
Our Verdict

The Pet Magasin Grooming Gloves are not just for cats and dogs… Horses love them, too!
---
3. LuxPal Pet Grooming Glove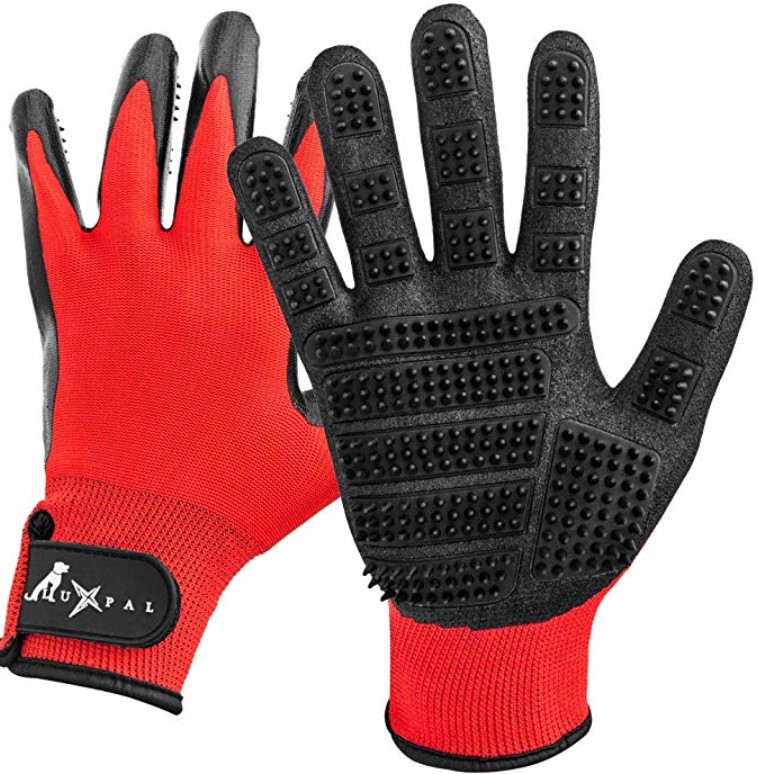 The most affordable pet grooming gloves on our list is the LuxPal Pet Grooming Glove.
This pair is available in various sizes and features soft rubber nubs for a thorough clean. It works for all fur lengths or textures and brings a massage-like sensation to promote blood circulation. This pair can be customized for various hand sizes through a wrist strap.
The bright red back area makes the gloves easy to spot and less likely to get misplaced, while the palm area with the textured rubber tips is in black, which is easier to keep clean and not as high maintenance as its lighter counterparts. LuxPal promises successful grooming with their affordable products, whether you're working with delicate pet rabbits, medium-sized dogs, or even the biggest of horses.
Our Verdict

You can't go wrong with the LuxPal Grooming Gloves… Very affordable!
---
4. Bikien Pet Grooming Gloves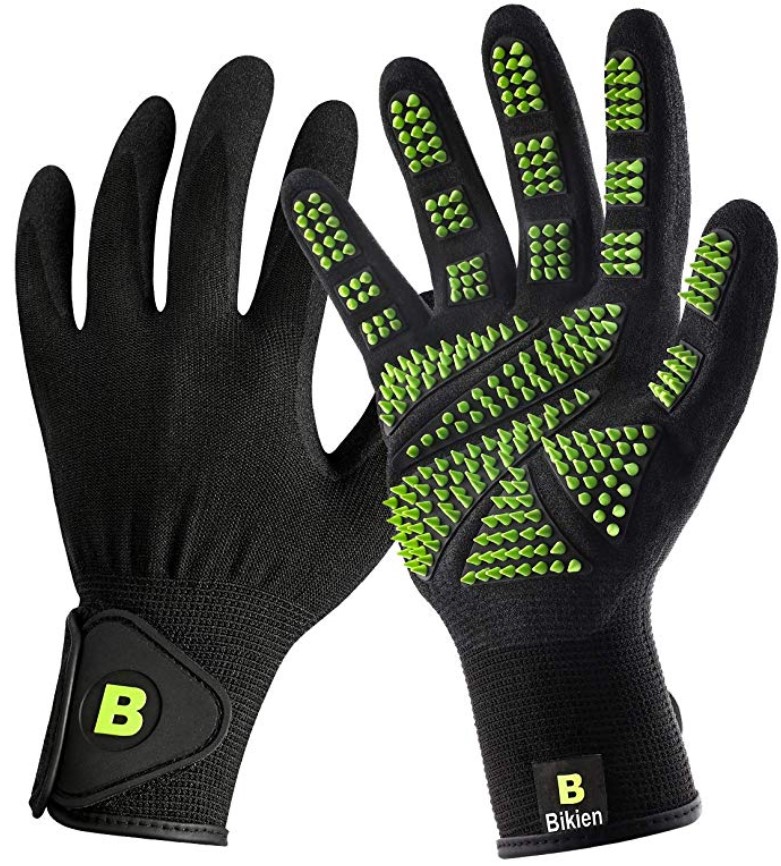 If you're looking to solve your furry pal's shedding problem that doesn't skimp on the looks department, then search no further. The Bikien Pet Grooming Gloves is one of the coolest looking grooming accessories you can get, making use of bright neon green silicone spikes and stylish black fiber mesh material. (It kind of gives off a Matrix feel, don't you think?) The mesh fabric makes the gloves stretchy and flexible to accommodate a variety of hand sizes. The fit on the wrist can also be customized by the user through straps, keeping the gloves secure while in use. As for the pet experience aspect, the Bikien Pet Grooming Glove's textured palm area strikes a balance of being firm enough to remove dirt, excess fur, and tangles and yet gentle enough to keep your pets relaxed.
For only $17.99, the product comes in a pair for both the left and the right hand. You can use it not just for everyday grooming but also for pets' bath time and to clean up their loose fur on furniture, carpet, or even on your clothes. And with regular use, pet owners can keep their pets' shedding issues under control, so, in time, they will no longer have to deal with picking up fur all over the house. When the gloves start to get a little bit dirty, manufacturer Bikien instructs users to handwash gently and air-dry the gloves.
Our Verdict

These are great to pick up excess hair off of your clothing or furniture.
5. Pawradise Pet Grooming and Bathing Gloves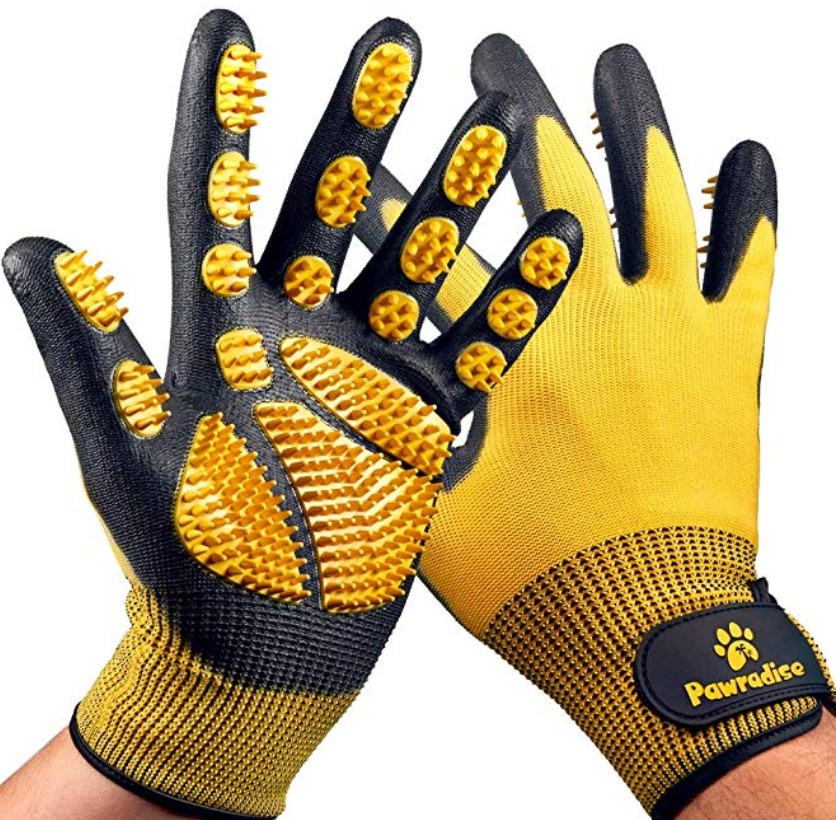 Make grooming time a heavenly experience for your pet with the aptly named Pawradise Pet Grooming and Bathing Gloves. This machine-washable pair of grooming gloves come in a bright yellow and black design that reminds us of a cute bumblebee, without the sting!
The latest 2020 version on the market features extended nubs that can work through even the thicker, less manageable coats out there, but they remain comfortable enough for grooming pets with short or medium length hair. Pawradise also proudly claims that this upgraded new design can collect up to twice the amount of fur than the previous one.
Pawradise Pet Grooming and Bathing Gloves are here to make life easier for pets and their owners! These gloves are great for convenient grooming, bathing and shampooing, de-shedding, and massaging for your furry friends – all without getting your hands or nails dirty! With a product as effective as this, pet owners can say goodbye to traditional painful brushes, curries, and combs that, more often than not, hurt and irritate their pets' sensitive skin. Make the switch now, and your furry friends will thank you.
Our Verdict

So, what are you waiting for? You know your pet will love these!!! Order today!