Coleman SaluSpa Inflatable Hot Tub Spa
Intex Pure Spa Inflatable Outdoor Bubble Hot Tub
Goplus Portable Outdoor Spa
GYMAX Outdoor Spa
Bestway Hot Tub, Miami
Who doesn't want a good warm soak after a tiring day from work? Considering the many benefits of using heat therapy, purchasing an affordable but quality hot tub would be an excellent investment for your health. Women with uneasy menstruation cramps may find relief after a good soak in the hot tub.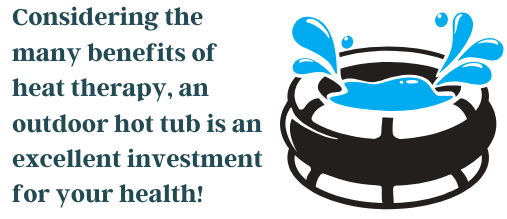 As an alternative to a fixed spa, portable hot tubs are becoming essential in many homes. These types are generally easier to maintain and cheaper compared with the fixed kinds. But portable as they are, they don't necessarily have to be inside your home!
Outdoor hot tubs present an extremely fun way of enjoying warm, relaxing water without having to hike to the beach! You can have them set up in your yard, and get your friends or family to take a dip with you.
When it comes to outdoor hot tubs, remember to purchase the ones with the very best features. Consider size, functionality, portability, and maintenance, among other things, for a purchase that you'll never regret.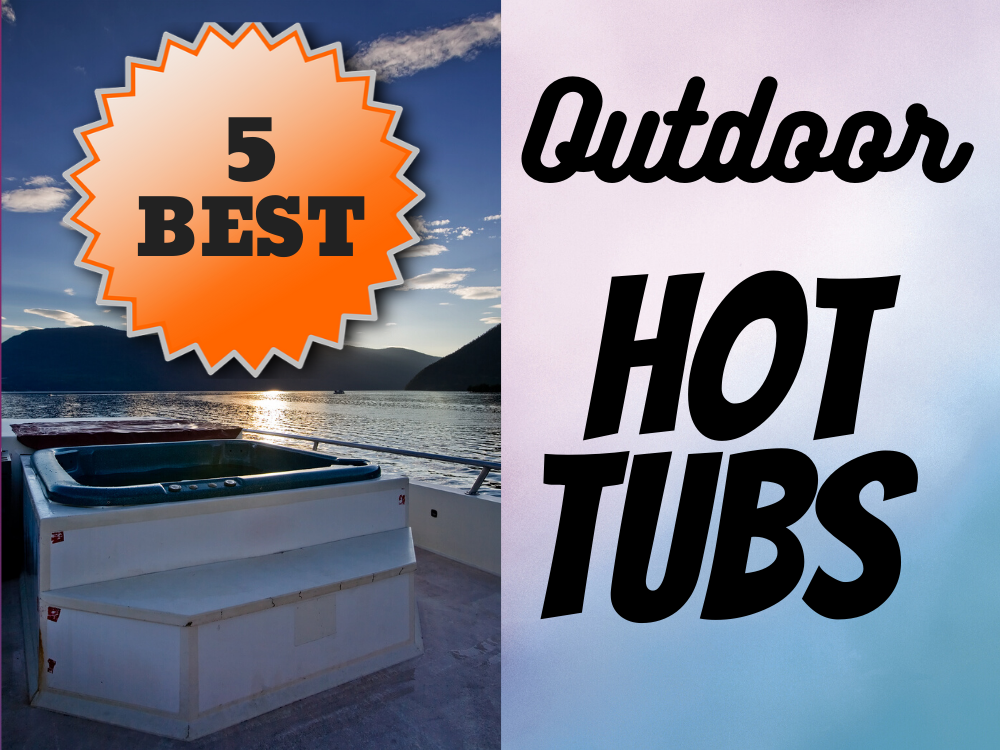 As you enjoy a relaxing retreat, experience what it's like to be in the comfort and safety of your yard! Here are five excellent outdoor hot tubs you can have at your place:
1. Coleman SaluSpa Inflatable Hot Tub Spa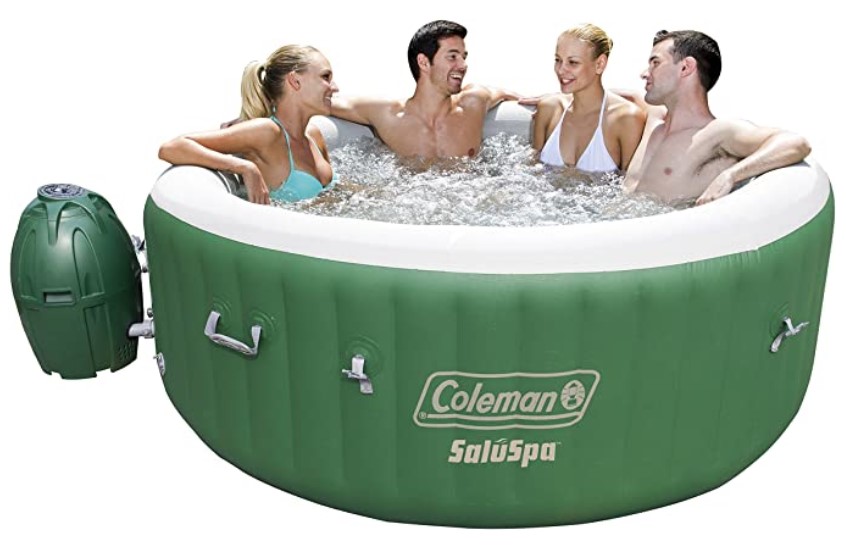 Looking forward to some R and R over the weekend? This inflatable Coleman SaluSpa Inflatable Hot Tub Spa will give you just the right fix.
This is an ideal hot tub spa for individuals looking to maximize their spaces. It's made of puncture-resistant leatheroid material. Its exterior is made of TriTech 3-ply material with polyester mesh encased in two layers of quality PVC. This item is made to counter daily abuse and extra-strength for extended use.
Unlike traditional inflatable hot tubs, this Coleman Hot Tub's interior is made of I-Beam construction to ensure that the tub retains its shape for longer. You don't have to worry about buckling since the interiors can support your body.
This tub can seat between 4 to 6 people comfortably. It's embedded with 114 air jets, giving out soothing and relaxing bubbles. The soft cushion flooring with chemical floater gives you extra comfort.
The detachable digital control device lets you adjust the tub's temperature to up to 104 degrees Fahrenheit. You can also change the air jet pressure using this same device.
If you have plans of having friends over for the next few days, use the power-saving timer to automate the spa's temperature 72 hours before the event. It's a time-saving way to let you do more with less hassle!
Use the Coleman Hot Tub cover to keep the water clean or warm for the next use. Keep it extra warm by using the safety clip to seal to prevent heat from escaping the tub. Or, you can simply deflate the tub and tuck it away in a cool corner in your garage or storage room.
This kit also comes with extra filter cartridges and instruction manual. Affordable and portable, this hot tub is a worthy investment that you, your family, and friends can enjoy!
Our Verdict

With a trusted name like Coleman, how can you go wrong? This hot tub is sure to be a party pleaser!
---
2. Intex Pure Spa Inflatable Outdoor Bubble Hot Tub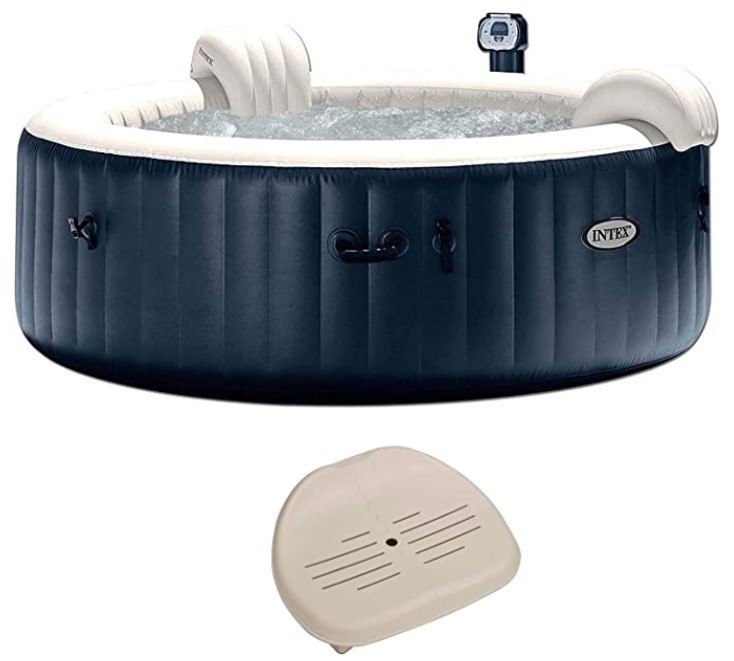 The easy and portable Intex Pure Spa Inflatable Outdoor Bubble Hot Tub gives you the ultimate Jacuzzi experience at home. Enjoy an intimate Jacuzzi experience for two with its two inflated headrests and two anti-slip seat inserts. For a party of 6, simply detach the seat inserts to accommodate up to 6 persons comfortably. This tub's interiors are embedded with 170 bubble jets for that soothing spa experience. The jet pressure and water temperature can be adjusted using the digital control panel.
Easy to maintain, you can easily replace the two filter cartridges to maintain the flow of clean water, especially with frequent use. Suitable for delicate skin, this hot tub also comes with a built-in hard water treatment device.
This tub uses a durable fiber tech construction material with 48 fiber tech beams for extra strength. This is a multi-purpose tub that can also be used for a foot spa. The edges can support your body weight when you sit and dip your feet in the tub.
The quick set-up features allow you to have this hot tub ready to be filled with water within 20 minutes! You can use the tub cover to keep the water clean and warm after use. If you decide to store this away, quickly deflate the tub and store it in a cool and dry place. Indulge in a luxury spa experience for an affordable price!
Our Verdict

With its quick set-up, you'll be soaking in no time at all.
---
3. Goplus Portable Outdoor Spa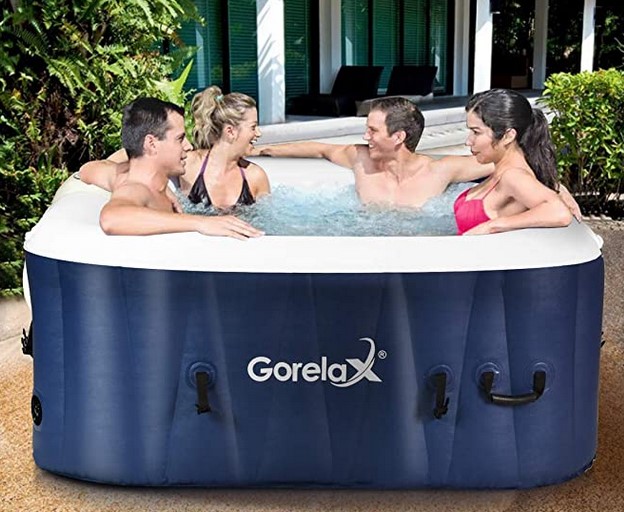 Save your hard-earned money and still get quality home spa experience with the Goplus Portable Outdoor Spa. This outdoor spa tub can accommodate up to 4 persons suitable for intimate gatherings.
It's made of quality PVC material suited for outdoor use. It is embedded with 130 bubble jets blowing in warm water for a more soothing Jacuzzi experience. No need to wait for a day or two to get this tub heated for use. The fast heating function warms the water for up to 36 degrees Fahrenheit per hour. With a heat capacity of up to 104 degrees Fahrenheit, experience relaxing jet bubbles as you dip your body in the warm water.
There's no pump needed for this tub. Effortlessly inflate the tub by simply inserting the inflation hose directly to the designated port. Adjust the temperature, heater, and bubbles using its digital control panel. To keep the water warm and clean for longer, use the insulated cover to get maximum results. Its I-Beam structure can hold your body weight without buckling if you sit on the edges.
Need to change places? Handles are found on the site for easy transportation. If you'll not be using this for a long time, just deflate the tub and store this in a dry and cool place. Long-lasting and durable, this is an excellent value-for-your-money purchase for your home.
Our Verdict

Very portable and high quality… AND has 130 bubble jets… Sounds so relaxing!
---
4. GYMAX Outdoor Spa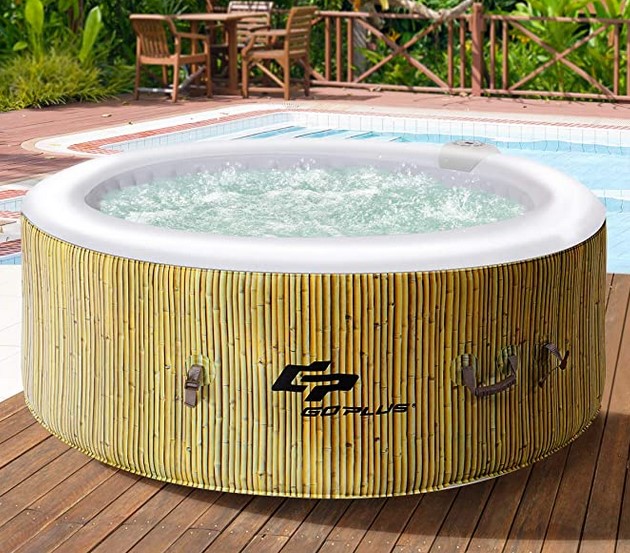 For a party of 4, the GYMAX Outdoor Spa is just the right place to chill with your family or friends. This item is made of quality material fit for outdoor use. The interior is lined with smooth materials with an insulated ground cloth for extra comfort.
If you're not using the tub but would want to keep the heat longer, use the safety lock and tub cover to minimize heat loss. This hot tub is equipped to handle up to 104 degrees Fahrenheit heating capacity.
Your skin is at its best condition whenever you take a dip with its built-in hard water treatment device. Use the handles located on the side of the tub to change locations effortlessly. It is an affordable, low-maintenance hot tub that only requires filter cartridge replacements.
Our Verdict

Whether it's for a party of two or four, this GYMAX Outdoor Spa is fun for all!
---
5. Bestway Hot Tub, Miami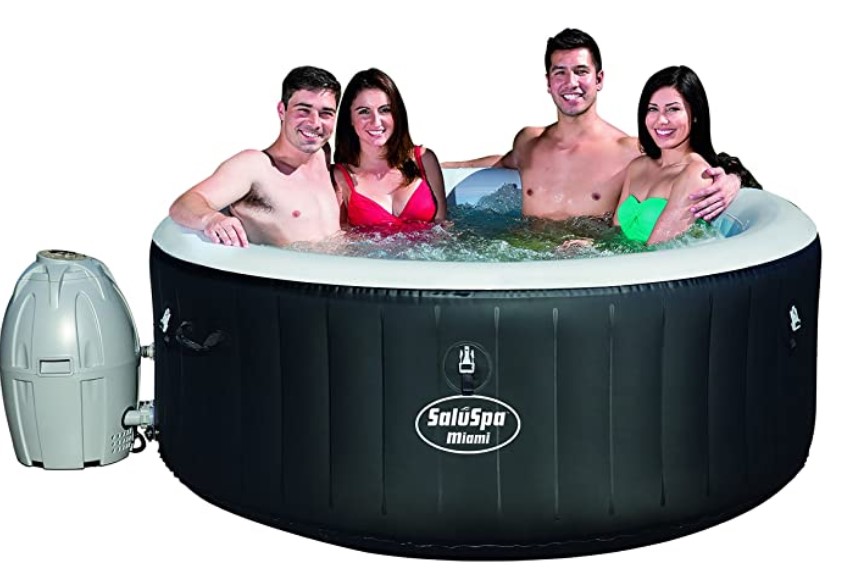 Save time and enjoy more with the Bestway Hot Tub, Miami. This is a puncture-resistant tub made of quality tri-tech material. Fit for outdoor use, this hot tub is made for long-lasting use.
It fits up to four people comfortably, so you can host an intimate gathering with friends or have some R and R time with the family over the weekend. The I-beam construction provides stability and won't bend or buckle with pressure.
This interior is lined with 120 bubble jets blowing soft bubbles for added relaxation. You can adjust the temperature and bubbles using the digital panel. Save more time by automating your desired temperature 72 hours before use. This tub can tolerate heat with up to 104 degrees Fahrenheit.
The high chlorine content in water may cause skin irritations and damage. With the unique ChemConnect chemical dispenser, it keeps the water's chlorine level safe for your skin. The multi-function spa pump allows you to quickly set-up the tub anywhere. Easily inflate or deflate the tub using its pumping device. It also regulates the filtration system to maintain the cleanliness of the water.
Use the insulated cover to minimize heat loss or prevent leaves and other debris from entering the tub. Make the best purchase for this year with this energy-saver and portable hot tub!
Our Verdict

If you are interested in improving your outdoor space, check out the Bestway Hot Tub, Miami!