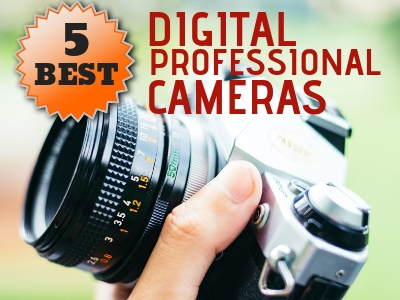 "Good photography has the power to stop time for a moment."
Photography is a form of expression; it is an art form that captures real-life images and immortalizes people and the places you have been. Want to keep memories of family celebrations? Take dozens of pictures. Maybe you enjoy capturing the most trivial things, or you are fascinated by nature. Some love keeping mementos of other people, after all, a portrait can be easily kept in your wallet or hung on a wall. Or maybe you are just looking for a new hobby, something to keep you occupied while watching the day go by.
But creating one's vision takes time to appreciate and master. As an art form, photography begins with a creative imagination. It entails a unique set of eyes that allows you to see things and the people around you differently. It is achieved through your ability to foresee the image and express it using the tools in your hand.
Whatever your motivation, learning how to take beautiful pictures is an adventure on its own. But there is no denying that photography can be an expensive choice for a new venture. If you're serious about photography and turning this hobby into a profession, it is crucial that you get the right tools that complement your level of mastery of the craft.
We're talking about none other than professional digital cameras. As we explore our options and find the best cameras available in the market, let us discuss the basics.
Watch: Photography Basics for Noobs
Things to Remember
Like any new venture, creative or otherwise, there is no hard and fast rule in photography. Of course, there are some ways to make sure you are off to a great start. There is no reason to get upset or frustrated with your first try. Do not get overly excited; you might lose your inspiration. Worse, you may end up buying the most expensive camera but bring disservice to photography. You need to start polishing your basic photography skills. With the advent of smartphones sporting highly advanced camera technology, taking pictures have been easier than ever. However, no matter how Instagram-worthy your shots are using just your phone, it all boils down to two things: formal photography training and the right gear.
Here are essential steps professional photographers bear in mind to take excellent photos:
Find your Muse
Before you start exploring the wonderful world of photography, you need to find something or someone that inspires you. What do you enjoy? What images spark your creativity and compels you to capture the moment? Start by knowing what you enjoy doing – be it traveling, nature, food, or a celebration. Photography is best paired with your other hobbies. But engaging in professional photography requires a more in-depth understanding of the various elements of the craft. And simply identifying what your creative inclinations are could determine your future in photography.
Establishing a career as a photographer is a thrilling prospect. Nobody wants to be an amateur. And being a professional photographer comes with very high expectations. While amateur photographers take trivial photos, professionals capture even the most mundane imagery and turn it into something worth staring at. Professional photographers focus on the message and latch on the idea of changing the viewer's perspective.
Watch: Proof: The Photographers on Photography
Brilliant photography and purposeful images have the power to change people's perspective. This is the very reason why photographs can be a powerful source of change.
Get a Camera
Of course, you cannot get into photography without one. Get yourself a camera that suits your needs and prospects. Your camera is your new best friend. You do not need to have the latest or the most expensive camera to get a thrill out of photography. Price does not define how your pictures will turn out. It will mostly depend on how you handle your tool.
Watch: How to shoot manual on a DSLR
Even the cheapest camera can yield great photographs. However, there are a few features that you need to look out for when shopping for your camera.
Watch: Mirrorless vs DSLR cameras: 10 key differences
DSLRs and mirrorless cameras are both excellent options for beginners. The two gadgets offer high-resolution imaging and great flexibility when switching gears, especially lenses, flashes, and camera filters. Once you get your hands on a good camera, learn all its features and capabilities. Do not be afraid to play around and experiment. Trial-and-error will get you to the level you want to achieve.
The main difference between a DSLR and a mirrorless camera is the mechanism that processes the captured image. Most big, high-end camera brands like Canon, Nikon, Sony, and Fuji have a similar industrial design. When light enters through the lens, it is bounced off a mirror and passes through a specially designed prism. The viewfinder then captures the light. And when the shutter button is clicked, the mirror flips, which then triggers the image sensor to allow the light to enter. This is how pictures are taken. Today, mirrorless cameras have interchangeable lens capability which used to be only offered by DSLR cameras.
Whatever type of camera you decide to get, it is essential that it carries the following features.
Manual Mode
Prefer a camera that has manual mode. This feature will allow you to take full control of your camera settings. It has been said that real photographers use manual mode. You usually want to play it safe by using automatic modes, but experimenting with manual settings promises more beautiful photos. There is an obvious difference between the quality of shots. Not only that, you get to enjoy the creative control that manual mode brings. To master this, you need to understand how ISO speed, shutter speed, and aperture work – the exposure triangle.
ISO Speed
The photo's exposure depends on the ISO setting on the camera. It determines the image sensor's capability to detect and sense light. High ISO results in a brighter and textured image while lower ISO settings make your pictures darker and sharper.
Shutter Speed
Shutter speed is a crucial setting in any camera. It tells the user the length of time that the camera will be exposed to light. It is usually shown in a fraction of seconds. Using a faster shutter speed would yield a darker image as opposed to a slower shutter speed. But, a faster shutter speed will allow you to capture moving pictures or various frames of movement.
Aperture
The aperture is made of small blades or the hole inside your camera's lens. It is similar to the iris of the human eye. Aperture is measured by f-stop. A higher f-stop means narrower hole which results to a darker image. Whereas, a lower f-stop would allow more of the light to enter through the lens, therefore capturing lighter photographs. When taking pictures of landscapes, you should set your camera to a higher f-stop for a broader focus that would capture more vivid photos.
Watch: Aperture, Shutter Speed, ISO, & Light Explained-Understanding Exposure & Camera Settings
Storage Space
Storage is a feature that you should factor in when purchasing your camera. Aside from a durable camera body, you should also consider bigger storage space. Using a camera with more pixels, you capture larger photos. Because large photo files consume more space, it becomes a recurring cost for any photography enthusiast. You can opt for a larger external storage but having sizeable built-in storage will make your photography sessions more manageable.
Megapixels
A camera's megapixels is the first feature buyers look at under the presumption that the higher it is, the better the image outcomes. What this number indicates are the sensor elements that are in the camera. The truth is, the image quality is not solely dependent on the number of megapixels. Higher megapixels on a compact sensor will result in image noise. Just keep in mind that all features must be balanced to ensure exceptional quality images.
Lens Compatibility
Arguably, lens compatibility is one of photography's most significant breakthroughs. For a long time, photographers have invested in lenses for their cameras of different brands. Having lens compatibility between DSLR and mirrorless camera bodies is a remarkable design. Further, there are lens adapters available in the market, allowing you to use the lenses you already have.
Sensor
The sensor is the soul of the camera and is the most expensive part of the entire device. The larger the sensor, the more expensive the camera would be. It is the part that captures light and converts the images you see through a viewfinder or an LCD monitor. Camera sensors may range from full-frame sensors with the capacity to capture 35mm wide and would produce high-quality images. Another option is the APS-C sensor that ranges from 20mm to 28mm wide. This type of sensor is common among entry-level to mid-range cameras.
Methodology
Since you already know the basics of photography, you are ready to get started. We have listed the Top 5 Best Digital Professional Cameras to become your tool in exploring the wonderful world of photography. Each of the cameras is ranked based on the Number of Megapixels, Sensor Type, Lens Compatibility, Build, and Price. These features are given a star rating between to . An overall rating will be provided for each brand the highest being (5/5).
Below is a comparison chart which highlights important specifications for each product. A detailed review will be provided to guide you in making your choice.
Comparison Review Chart: 5 Digital Professional Camera
5 Best Digital Professional Cameras

Nikon D850

Sony A7R III

Canon EOS 5D Mark IV


Fujifilm GFX 50S

Panasonic Lumix GH5

Type

DSLR

Mirrorless

DSLR

Medium format mirrorless

Mirrorless

Weight (including battery)

1005 g

657 g

890 g

825 g

725 g

Dimensions

146 x 124 x 79 mm

127 x 96 x 74 mm

150.7 x 116.4 x 75.9mm

147.5mm (W) x 94.2mm (H) x 91.4mm

139 x 98 x 87 mm

Body Type

Mid-size SLR

SLR-style mirrorless

Digital SLR Camera

SLR-style mirrorless

SLR-style mirrorless

Sensor

Full-frame (35.9 x 23.9 mm)

Full-frame (35.9 x 24 mm)

Full-frame (36.0 x 24.0mm)

Medium format (43.8mm x 32.9mm)

Micro Four Thirds

Manual Focus

Yes

Yes

Yes

Yes

Yes

Megapixels (MP)

45.7MP

42.4 MP

30.4 MP

51.4 MP

20.3 MP

Lens mount

Nikon

Sony

Canon EF

Fujifilm G mount

Micro Four Thirds mount

Lens Compatibility

Yes

Yes

Yes

Yes

LCD
3.2in tilting touchscreen, 2.3million dots
3in tilting touchscreen, 1.44 million dots
3.2in touchscreen, 1.62million dots
3.2in touchscreen, 2.36million dots
3.2in touchscreen, 1.62million dots
Viewfinder

Optical

EVF

Optical

Hybrid (optical and electronic)

EVF

Shutter Durability
200,000 cycles, self-diagnostic shutter
30 – 1/8000 sec, Bulb
30-1/8000 sec (1/2 or 1/3 stop increments), Bulb (Total shutter speed range. Available range varies by shooting mode)
4sec. – 1/4000sec (P mode), 60 min. – 1/4000 sec. (All modes)
Bulb mode (up to 60min), TIME:60min. – 1/4000sec.
Still image: Bulb (Max. 30 minutes), 1/8,000 – 60/Electronic first curtain shutter: Bulb (Max. 30 minutes), 1/2,000 – 60/Electronic shutter: 1/16,000 – 1/Motion picture: 59.94Hz: 1/16,000 – 1/30, 50.00Hz: 1/16,000 – 1/25, 23.98Hz: 1/16,000 – 1/24 (When using Synchro Scan)
Maximun video quality

4K

4K

4K

4K

4K

User level

Professional

Enthusiast/ Professional

Professional

Professional

Enthusiast/ Professional

Battery Type

EN-EN15a

Rechargeable NP-FZ100

Rechargeable Li-ion Battery LP-E6N (supplied) / LP-E6

NP-T125 Li-ion battery (included)

Li-ion Battery Pack (7.2V, 1860mAh, 14Wh) (included)

Battery Life

1840 shots (CIPA)

Approx. 530 shots (Viewfinder) / approx. 650 shots (LCD monitor)

900 shots

Approx. 400frames When GF63mmF2.8 R WR is set. (Auto power save ON)

Approx. 410 images

Built-in Flash

No

No

No

Yes

No

Connectivity
USB 3.0 (5 GBit/sec); Mini HDMI; Built-in Wi-Fi, NFC, Bluetooth
USB 3.1 Gen 1 (5 GBit/sec); micro HDMI; Built-in Wi-Fi, NFC, Bluetooth

USB 3.0; Built-in Wi-Fi, NFC, Bluetooth

USB 3.0; Mini HDMI; Built-in Wi-Fi, Bluetooth

USB 3.0 (5 GBit/sec); Mini HDMI; Built-in Wi-Fi, NFC, Bluetooth

Storage capacity
1 XQD slot and 1 UHS II-compliant SD slot
Two SD/SDHC/SDXC slots (UHS-II support on one)
Compact Flash; SD
SD Card (-2G) / SDHC Card (-32G) / SDXC Card (-256G) UHS-I / UHS-II*1
Dual SD/SDHC/SDXC (UHS-II compatible)
Price (MSRP)

$3,299.00

$3,199.00 (body only)

$3,499.00

$6,500.00

$1,999.00

Remarkable Feature
Illuminated controls; 3D tracking; built-in Wi-Fi, NFC, and Bluetooth (Snapbridge); Advanced time-lapse feature; Environmentally sealed batteries
Sensor-shift image stabilization; contrast detect; silent shutter
Intelligent viewfinder; full touchscreen interface; backed up with digital lens optimizer; water and dust resistant
Image stabilizer; user-friendly; edge-to-edge autofocus coverage
Environmentally-sealed; affordable; advanced DFD autofocus; autofocus point joystick; 5-axis in-body image stabilization system with 'Dual IS 2' support
The Details
Nikon D850
The Nikon D850 is the camera giant's next-generation high resolution, DSLR with full-frame (35.9 x 23.9 mm) camera sensors. It has a remarkable 45.7 Megapixel backside-illuminated BSI CMOS sensor. It is Nikon's fastest shooting DSLR. D850 is an attractive device that caters to various high-end camera enthusiasts, especially professional photographers.
In terms of design, the camera is relatively lightweight but is packed with high image quality and impressive performance. The redesigned battery grip that Nikon introduced for the D750 debuted in the D850. It is environmentally sealed, which makes the device resilient to dust and moisture. With the illuminated buttons, you can shoot at night with comfort and ease.
Among the cameras released by Nikon, the D850 has the widest and brightest viewfinder with a tilting 3.2" touchscreen display. It has a storage capacity that is impressive with dual memory card slots, so you don't run out of space for new photos. It also has a built-in battery that allows you to take over 1,800 shots. Plus, you can opt to get the optional EN-EL18a/b battery for extra battery life. The grip battery is only one of the many accessories available for the model.
Watch: Nikon D850 Product Tour
Nikon D850's EXPEED 5 allows for the processing of 45.7 megapixels of image data with less noise. Impressively, the D850 can shoot seven frames per second. With the grip battery, it can shoot up to 9 frames per second. Plus, it captures UHD 4K videos with an advance 4K/8K time-lapse feature. There is a built-in Wi-Fi, NFC, and Bluetooth for easy access and connectivity. This is Nikon's patented feature called the SnapBridge.
Watch: Nikon D850 Tutorial
A game-changing device, Nikon D850 ends your search for uncompromising performance in the world of photography. Yes, it is an expensive device, but it delivers a remarkable standard of quality that will allow you to capture masterpieces.
Pros
Pros
Full-frame 45.7 megapixels image sensor
Remarkable lightweight design
High image quality
High performance
Environmentally sealed; sturdy and weather-sealed
4K video capacity
Easy connectivity
Cons
Cons
Expensive
Loud shutter click
No built-in flash
Unreliable Wi-Fi and Bluetooth connection
Our Verdict
Number of Megapixels
Sensor Type
Lens Compatibility
Build
Price
OVERALL
The Nikon D850 is top of the line!
---
Sony A7R III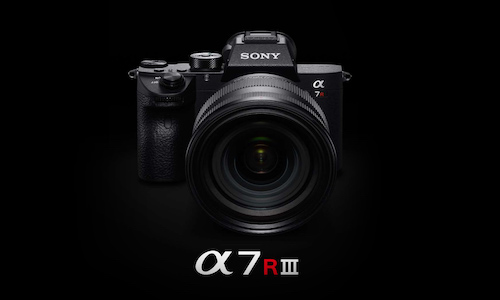 In 2016, Sony released their latest high-resolution full-frame mirrorless camera, the Sony a7R Mark III. The camera is built with a 42.4-megapixel sensor stabilized by BSI CMOS. Mark III promises to bring improvements to its predecessor, the Mark II. It Features Sony's flagship mirrorless cameras – a9 –brought to the a7 RIII.
The Sony a7R Mark III has a faster processing speed and a redesigned shutter that lets it shoot 10 frames per second in burst mode. It is capable of shooting up to 8 frames per second with no viewfinder or in blackout mode. The redefined 4D autofocus system gives the Mark III a competitive edge. It brings better subject tracking performance, allowing you to shoot moving subjects so that it is a perfect feature for sports and animal photography.
And the camera is compatible with various camera lenses so you will get the full range and length you need to shoot a perfect frame. The addition of a higher resolution EVF is one of its most endearing features. Plus, it houses a dual SD card slot for more storage power. The joystick dial dedicated for adjusting the focus point is another unique feature.
Watch: Sony α7R III - Product Feature
The Sony a7R Mark III is capable of capturing UHD 4K (30p) videos. The Super 35 crop will give you a wider shooting view. You can easily transfer 14-bit RAW files to your computer or phone using the built-in Wi-Fi, NFC, and Bluetooth. This format contains richer colors and tonal information on the images, making them perfect for photo shoots. The NFC feature is best used with a Sony smartphone.
Watch: Sony α7 III - Full frame 4K HDR (HLG) sample movie
The ergonomic design and larger battery make the Sony a7R Mark III a solid choice for a professional camera. Despite the subtle changes in the design and features, the camera is a promising device with high capabilities and flexibility.
Pros
Pros
Full-frame 42.4 megapixels image sensor
Quiet shutter
High image quality
High performance
Water and dust proof
4D autofocus
Improved subject tracking performance
Cons
Cons
Expensive
Price is for body only
No built-in flash
Does not come with a lens
Our Verdict
Number of Megapixels
Sensor Type
Lens Compatibility
Build
Price
OVERALL
Catch those precious memories with the Sony A7RIII!
---
Canon EOS 5D Mark IV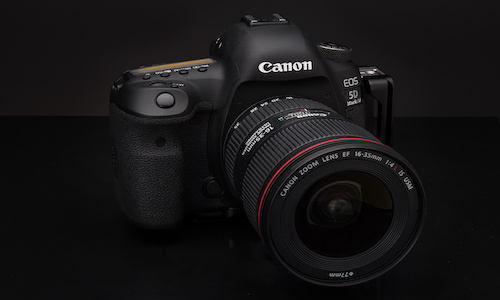 There is no denying that the Canon EOS 5D series is the most recognizable camera in today's age of digital photography. Canon's Mark IV, the fourth addition to its EOS 5D series, is built to impress both professionals and enthusiasts. It is packed with more substantial improvements than predecessors. The Mark IV has a higher-resolution sensor: the 30.4 megapixels CMOS. Designed for superior tracking and focus, the Mark IV features Dual Pixel autofocus.
Canon EOS 5D Mark IV runs on Digic 6+ processor and is equipped with an AF system adopted from the company's flagship line. It contains 61 AF points, allowing for more tonal and vivid colors. You can control the camera through its full and accurate touchscreen display. The Mark IV has an improved weather-sealing feature. You do not need to worry about exposing your beloved camera under any weather. All you have to do is shoot.
Watch: Official Canon EOS 5D Mark IV Introduction
Perfect for capturing videos, the Mark IV has 4K video capability and can record either 24p or 30p quality. Everything is captured and stored as Motion Jpeg, a lightweight format for efficient use of storage space. There might be a rolling shutter here and there, but that does not mean that the camera is no longer impressive, especially as it can capture at 7fps.
Watch: Introducing the Canon EOS 5D Mark IV
The dynamic design, high resolution, and AF precision and speed are only a few things that make Canon EOS 5D Mark IV an excellent investment for a professional camera. Extend your shooting possibilities with various lenses and accessories available from Canon. Best of all, a lens mount can be attached to accommodate lenses from a different manufacturer.
Pros
Pros
Full-frame 30.4 megapixels image sensor
Quiet shutter
High image quality
High performance
Water and dust proof
4D autofocus
Improved subject tracking performance
Cons
Cons
Expensive
Price is for body only
No built-in flash
Does not come with a lens
Our Verdict
Number of Megapixels
Sensor Type
Lens Compatibility
Build
Price
OVERALL
---
Fujifilm GFX 50S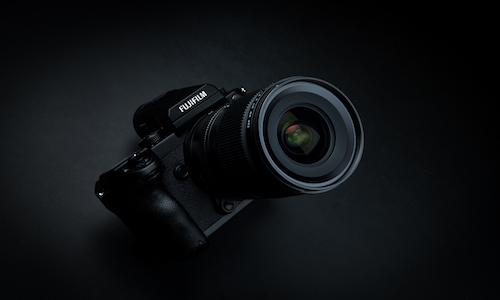 The FUJIFILM GFX 50S is a medium format mirrorless digital camera that promises life-like images with every click of the shutter. It is built with a remarkable technology that combines an extraordinary sensor and a high-speed processor. What sets the GFX 50S apart from the rest is that its lens is designed by FUJINON to bring the ultimate photography experience to GFX 50S users. FUJINON was designed as an exclusive 43.8 x 32.9mm lens with an impressive 51.4 megapixels CMOS sensor that allows the camera to take excellent photos without fail.
A combined heritage and mastery in the trade has perfected the award-winning designs for Fujifilm's X Series. The company continues its relentless pursuit to achieve the best image quality possible. With its 51.4 megapixels, the GFX 50S is perfect for large format prints, especially when capturing landscapes. The FUJINON lens captures stunning details down to the most minute image attributes.
Watch: FUJIFILM GFX 50S
Photographers who have grown attached to film cameras will have no trouble adjusting to the GFX 50S. The design is similar in size to a film camera and most other cameras in the market. Fujifilm offers 23 lenses to the line of X-mount allowing more possibilities and shooting range. Emphasizing image quality, the camera can shoot a maximum of 3 frames per second. After all, it is not built for sports photography but scenic shots and portraits. The focal-plane shutter feature makes up for the unimpressive continuous shooting capability. Shutter speed reaches a maximum of 1/4,000 of a second to capture stunning photos of moving subjects.
Watch: GFX challenges with Seiichi Nakmura
You can attach a microphone and headphones to convert the GFX 50S into a professional video camera. It is capable of capturing 1080p videos. Although you will not be buying the camera for videos, this feature is worth having. Overall, the GFX 50S is a unique, and highly-capable device.
Pros
Pros
Full-frame 51.4 megapixels image sensor
Excellent image quality
Equipped with a user-friendly interface
High performance
Sealed from water and dust
Edge-to-edge autofocus
Large body
Cons
Cons
Expensive
1/125 second flash feature is not impressive
Unusable continuous autofocus
Our Verdict
Number of Megapixels
Sensor Type
Lens Compatibility
Build
Price
OVERALL
This one will convert into a video camera! So Cool!
---
Panasonic Lumix GH5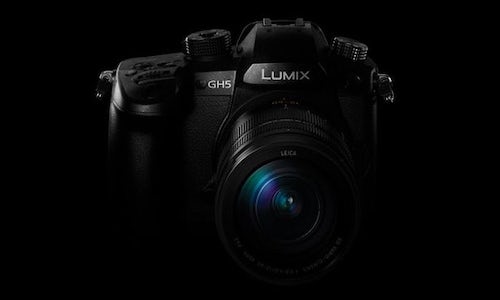 Panasonic has never failed to bring industry-changing technology available on the market. The Panasonic Lumix DC-GH5 is the fifth addition to the company's "video and stills hybrid" emphasizing flexibility and efficiency. It is packed with 20 megapixels Four Thirds sensor as well as a deep video-centric feature that makes it a perfect gadget to shoot and record. The GH5 is an excellent upgrade of the GH4 in terms of its features, but indie filmmakers are still drawn to the lineup.
Watch: LUMIX DC-GH5 Introduction
The GH5's in-body stabilization feature is an impressive addition to the camera specifications at a considerably low suggested retail price. What makes the GH5 an exciting option is its ability to shoot full-width 4K video footage at both 59.94p and 48p, depending on your preference. The full sensor readout allows for the oversampling of the captured footage from 5.1K. You are sure that you are getting no less than sharp and clear footage every time.
Watch: Panasonic LUMIX GH5 Teaser
Lumix DC-GH5 is equipped with Panasonic's latest Depth From Defocus (FDF) autofocus system. The technology creates higher-resolution tonal depth resulting in a faster and more accurate focus. It has advanced processing for interpreting frame-to-frame movements. This smart feature works best when you use the camera mainly for videos. Panasonic also designed the GH5 with more AF configuration options, giving users more control while tracking subjects with high precision.
Greater processing capability allows the GH5 to take impressive stills. The color values are accurate, and the JPEG resolution is remarkably life-like. Panasonic Lumix DC-GH5 is a sophisticated device that promises quality at all times.
Pros
Pros
Full-frame 20.3 megapixels image sensor
Excellent image quality
Rugged design
High performance
Splash-proof, dust-proof, freezeproof
Large viewfinder
Advanced Depth Form Defocus system
Cons
Cons
Expensive
Inconsistent image quality
Sharp images
Our Verdict
Number of Megapixels
Sensor Type
Lens Compatibility
Build
Price
OVERALL
The Panasonic Lumix GH5 is a great buy! Check it out!
***
Whichever camera you choose to buy, you must remember that the best way to achieve mastery of photography is by taking pictures. Take as many photos as you would like; it's the surest way for you to learn. Eventually, you will learn to correct your mistakes and effectively use your new gadget.
Whenever you get the opportunity to capture images, take pictures. Never leave your camera behind because you never know when inspiration may strike.