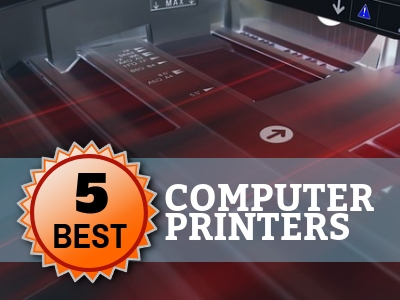 If you frequently experience eye strain and stress due to long hours staring in front of your desktop computer, laptop, or tablet, then owning a printer is ideal for you. There are also times when you need to browse through an important file or document but you haven't brought your computer with you, or maybe you want your document to be reproduced in numerous copies for an important presentation at school or in a business meeting. In this case, printers that also double as photocopiers are the most appropriate tool to rely on.
Choosing the appropriate printer can be difficult as there are many features that need to be considered. Individual printers may possess a combination of such features and they are being selected based on purpose (whether general or special printers), use (for home or commercial), and its technology. Your needs have to be well-defined as this will serve as your guide in selecting the most appropriate printer/photocopier for you.
What You Should Know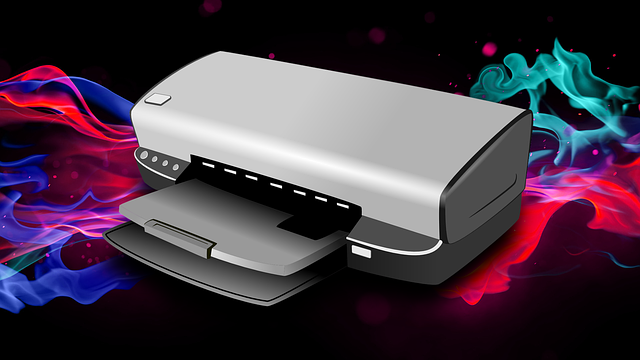 There are inkjet printers that manufacturers promote as photo printers. They are for general purposes as these printers are meant for printing text, photos, and graphics. Special-purpose printers are those that include portable printers, label printers, dedicated and near-dedicated photo printers. If you are looking for a printer that can only print photos or a printer that can also generate other forms of output, then you should select from a wide range of printers according to their use.
General-purpose printers have a strong tendency to focus more on photos if the intended purpose is for the home or office. Several all-in-one or multi-function printers are intended for dual purposes, but normally favor one purpose over another. The proper use of the printer should be planned as well. Selection of a printer should also be based for the intended purpose that it has.
There are two common technologies in printers, namely, inkjet and laser. All laser printers (including solid ink and LED-based printers) can print high-quality text and graphics compared to inkjet printers. Some inkjet printers though, can produce more vibrant photos than laser printers. For such cases, you should ask yourself on what should be given more importance, whether text or photos, in selecting and purchasing printers.
Watch: Inkjet versus Laser Printers
Output Quality
Printers are diverse in terms of overall output quality (printing, photocopying, and scanning). Text, graphics, and photos should be checked individually as high quality for documents and images are extremely important.
Ink Quality
For home printers, ink quality is more of a concern. However, for office printers that print plain text documents only, spending money on color output may not be needed. There are laser printers that can actually print advertising brochures and handouts, as such, greater savings can be expected as compared to printing small quantities in print shops.
Speed
If you are only printing about one or two pages of plain text, then a faster printer is not needed. But if your general output are longer documents, then speed should be taken into consideration. Laser printers are most appropriate for text documents. Inkjet printers, on the other hand, are normally faster than more expensive laser printers, and are most appropriate for detailed documents with graphics and photos on glossy photo paper.
Paper Capacity
In general, the capacity to hold a certain quantity of paper according to thickness (in terms of gsm) or type (whether glossy photo paper, plain white or cream paper, graph paper, CD label, or envelope) on a printer's input and output tray is what defines paper capacity.
Connectivity
Aside from having a USB port, most office printers and some home printers have Ethernet ports for easy sharing of one printer to another network. Wi-Fi capability is also included, which permits wireless printing on any printer on a certain network. Printers may also support Wi-Fi Direct or connect directly to Wi-Fi enabled devices, even if the computer or device is not supported by Wi-Fi Direct. There are also printers that can print from a mobile device through near-field communication (NFC). This is through tapping the phone or tablet to a specific area on the printer.
Cost
The cost of owning a printer should also be considered. There are manufacturers who will inform you the cost per page or photo. The cost of ownership can be obtained by calculating the cost per year for all types of output (photos, graphics, text, text with graphics) through multiplication of the cost per page by the quantity of pages that needs to be printed every year. These amounts should be added to obtain the total cost per year then multiplied by the number of years that the printer is expected to be owned. The initial cost of the printer should also be added. The purpose of the total cost of ownership will help you have an idea in the future regarding the trends in printer costs.
Why Get a Printer or Photocopier?

Printers are deemed important since they have a wide variety of uses. It is true that Kindle readers and tablets are good for digital reading and social media activities, these aren't the ideal devices for editing formal papers and compiling notes. Reading PDF articles on a laptop or desktop may be eye-straining or difficult, as there are numerous distractions in the internet. Aside from saving you the effort of bringing your devices or laptops wherever you go, or perhaps going to a library or resource center to photocopy important texts from books and other printed materials, it would be best to print out, scan or photocopy using your own printer. It minimizes stress and strain, and reduces your efforts in trying to spend long hours browsing through your computer's folders. These are some reasons why there is a growing need to obtain a printer or photocopier.
Our Methodology
Since we want you to get the best deals when it comes to printers, we have researched and come up with a list of known printer models, which we recommend you to check out.
The list below includes the top five best printers taking into account the following features: Output Quality (in terms of printing, photocopying, and scanning), Connectivity, Speed, Paper capacity, Ink quality, and Cost.
These categories for review are worth (5/5) stars. A final verdict is provided for you to be able to choose the most appropriate printer for you.
***
Comparison Review Chart: 5 BEST Printers
Here is a chart showing the specific product specifications and features of our top five best printers:
Comparison Review Chart
Product Specifications and Features

HP Deskjet 3630

Canon Pixma TS8050

HP Envy 5540

Epson EcoTank ET-7750

Brother HL-L5100DN

Weight
4.2 kg
6.5 kg
6.82 kg
10.5 kg
10.7 kg
Dimensions

(l x w x h)

139 x 327 x 324mm
161 x 454 x 503
168 x 526 x 415mm
14.7 x 15.3 x 10 in

Paper Capacity
60 sheets (Input tray)

25 sheets (Output tray)

100 sheets
125 sheets
100 sheets (20 x photo paper)
300 sheets
Paper Sizes
A4, A5, A6, B5, Borderless A5, Borderless A4, Borderless B5
Borderless, A3, A4, A5, A6
A3, A4, A5, A6, B5, Borderless
A3, A4, A5, B5, Borderless
A4, A5, A6, Executive, Folio, Letter A Size
Paper Type
Normal Paper (up to 90gsm)

Photo Paper (up to 300gsm)

Envelopes, CD labels

Normal, photo paper, envelopes, CD labels
Plain paper, photo paper, labels, envelopes, cards
Normal, photo paper, envelopes, thick and think paper
Bond paper, envelopes, labels, plain paper, recycled paper, thick paper, thin paper
Print Quality
1200 x 1200 (regular)

4800 x 1200 (HP photopaper)

9,600 x 2,400 dpi
600 x 300 dpi
5,760 x 1,440 dpi
1200 x 1200 dpi
Photocopying Quality
600 x 300 dpi
300 x 300 dpi (black)

600 x 600 dpi (color)

Scanning Quality
1200 x1200 dpi
4,800 x 2,400 dpi
1200 x 1200 dpi
1,200 x 2,400 dpi
Printing Speed (Black Ink)
8.5ppm for at least 135 pages
15 ppm (mono)
Up to 12 ppm
13ppm, Max 28ppm
42 ppm
Printing Speed (Tri-color Ink)
6ppm for at least 100 pages
10 ppm
Up to 8 ppm
10 ppm
42 ppm
Connectivity
HP ePrint, Wi-Fi networks and Wi-Fi Direct
Ethernet, Wi-Fi, USB, NFC
Wi-Fi, Wi-Fi Direct, USB
Ethernet, Wi-Fi, Wi-Fi Direct, USB
Wired Ethernet, Wireless
Price (Amazon)
$96.00
$89.95
$72.99
$549
$139.00
Type
Multifunction color inkjet printer
Multi-function color inkjet printer
Multi-function color inkjet printer
Multi-function color inkjet printer
Workgroup printer/ Laser monochrome printer
Outstanding Feature
Excellent connectivity, clear and vibrant color printing
6-tank ink system, 6 setup ink cartridges included
LED-backlit, high-resolution touch-screen
5-tank ink system, duplex printing on A4, 10 ink refill bottles on package
Automatic duplex printing, excellent paper holding capacity
The Details
Here are five of the best printer models that can be used for home or the office. The product features of each printer will be discussed in detail, together with their respective pros and cons as well as final verdict.
Epson EcoTank ET-7750
The Epson EcoTank ET-7750 may appear to be quite bulky yet costly. In terms of print and ink quality, it is practically impressive. The printer was designed for individuals for bulk printing in commercial spaces.
Product Features
The Epson EcoTank ET-7750 is regarded as a 3-in-1 multifunction device, which enables photocopying, scanning, and printing, but not fax. One of its unique features is duplex printing. Mono duplex printing is relatively fast and efficient on A4 paper as well as color A3-sized documents, CD labels and envelopes. Scanning is also possible on A4-sized documents through the EcoTank's high resolution, and the printer is more expensive compared to previous models of Epson.
In terms of print speed, Epson is able to do basic mono printing at 28 ppm or 5.5 pages per minute. Nevertheless, photo printing is slow yet excellent. The EcoTank ET-7750 may not be as fast as the laser printer, nonetheless, minute texts appear to very clear and legible. Large letters, on the other hand, appear to be more consistent and well-defined. Smearing is not observed as well in this 3-in-1 inkjet printer. Despite the fact that the Epson EcoTank ET-7750 lets out two pieces of photo paper simultaneously, the print quality still remains to be high.
The EcoTank ET-7750 is quite larger compared to their cartridge-based equivalents. The ink tanks typically bulge at the front area though they typically show at the corners on previous models to let you see the remaining ink levels. Around ten bottles of ink are placed at the box, and this set typically lasts for about 3 years, or equivalent to 3,400 photos, 14,000 black and white pages, and 11,200 colored texts. The four ink dyes are applied evenly onto the paper, such that it produces more vibrant color documents on A3 sized papers. The main highlight of the ink system though, is the ability of the Epson EcoTank ET-7750 to deliver impressive, high-quality images on glossy photo paper. Details are remarkably shown and the use of a separate black pigment for photos is advantageous. The printer's ink system is much more cost-efficient compared to previous models. Sealed cartridges composed of compartments can be refilled.
As for paper capacity, the ET-7750 extended paper trays appear to be fragile. There are three input paper trays, and each one can accept at least 100 sheets of plain paper, or 100 sheets of envelopes, photo paper, and CD labels. The rear tray can efficiently print and receive A3 or tabloid-sized paper. However, it cannot print and scan photos on glossy A3 papers.
The EcoTank ET-7750 also has a 2.7-inch display that is not a touchscreen, but can be easily read through its tilting flap. The flap needs to be raised while the front delivery tray needs to be extended in order to print documents and photos. An SD card slot may be found at the front USB port and a square USB input can also be seen beside the Ethernet port by the rear. USB data cables though, are not included in the package.
As for connectivity, the EcoTank ET-7750 has no NFC for one-touch communication with mobile devices, yet the printer does not readily connect using office Wi-Fi network or Wi-Fi Direct. The Windows software of Epson is included in the package while the Epson iConnect app is downloadable for free using Android/Apple devices.
Consequently, the Epson is convenient to use especially when connecting by means of the Epson iConnect app, as it prints quietly on 37dB through the use of a photo paper.
Watch: Epson EcoTank ET-7750
Pros
Pros
Cost-efficient printing
Can print on A3 paper of tabloid-sized media
The 5-color ink system delivers high-quality photos
Ink is sufficient for about 3,400 photos
Cons
Cons
Small, non-touchscreen interface
Initial cost is expensive
Limited paper tray capacity
No ADF, NFC or fax; limited connectivity
Our Verdict
Output Quality
Paper Capacity
Ink Quality
Speed
Connectivity
Cost
---
HP Deskjet 3630
The HP Deskjet 3630 is one of the best choices for a home printer. Some of its notable features include a high print quality, a modest price, and an excellent connectivity to mobile gadgets such as a smartphone or tablet. Its physical appearance is one that stands out as well among other HP models.
Product Features
The HP Deskjet 3630 has the ability to scan, photocopy, and print. Its printer has a high resolution as it produces clear images when printing on specialized HP photo papers. The scanner and photocopier are both of moderate resolution, which means that it can clearly scan and copy photos and documents.
The HP Deskjet 3630 has regular HP 302 black and HP 302 tri-color ink cartridges. The black cartridge can print at least 190 pages while the tri-color cartridge can deliver 165 pages. The XL cartridges can deliver at least 480 pages of black color, and 330 pages of tri-color. Cartridges are replaceable once colors have run out, or after printing at least 100 pages. Most of the regular cartridges bought in shops are quite expensive as well.
Its printing speed is not that fast even though it is classified as an inkjet printer. The speed for black color printing is 8.5ppm, and 6ppm for colored printing, yet the draft mode enables rapid printing in black ink. In a span of 14 seconds, the first page of a document can come out to the paper tray. The Deskjet 3630's Quiet Mode setting allows the printer to accomplish printing in a slower, more subtle and quiet manner. With the Normal Mode, the printer can still accomplish printing with less noise. The prints produced on photo paper are also borderless, and on A4 paper, the margins are 3 millimeters (mm).
The HP Deskjet 3630 lacks a touch screen, which means that Wi-Fi connection needs to be configured through an HP downloadable app. The network that the printer uses should be indicated in the app itself. The app is readily available for Windows and Mac, and it enables the important utility software and drivers to be downloaded as the connection is established.
The HP Deskjet 3630 is small in size, portable and ergonomically designed for home or businesses with cost-efficient printing needs as the recommended printing volume is 250 sheets a month.
Watch: HP Deskjet 3630
Pros
Pros
Affordable
Moderate speed
Instant Ink provides great savings
Decent print quality
Cons
Cons
Looks delicate
Expensive shop-brought ink cartridges
Basic paper handling
Our Verdict
Output Quality
Paper Capacity
Ink Quality
Speed
Connectivity
Cost
---
HP Envy 5540
The HP Envy 5540 is an inkjet multi-function printer mainly for home purposes. It is an all-in-one printer that can photocopy, scan, print regularly, print through cloud, or print from mobile devices. The HP Envy 5540 is affordable in terms of ink, yet it has been designed to meet the high demands of private businesses and workplaces.
Product Features
Through the Envy 5540's thermal inkjet, print quality is highly impressive as CMYK inks are used to deliver borderless printouts on 10 x15 paper. It comes along with an ink subscription that is fabricated to reduce the cost of color printing. In terms of printing speed, black text appears in about 17.2 seconds on the paper tray, and 22 seconds for colored text and images. Single borderless square photos however, are printed in about 34 seconds, while A4-sized photos are printed in about 3 to 4 minutes. Colors appear to be vibrant and clear, and color gradients are produced without unnecessary noise and banding. Generally, print quality is highly impressive on photo paper and good on regular paper.
The glossy black, portable Envy 5540 has a 2.2-inch display. The display is a front-panel touchscreen that contains a menu that allows you to print various templates such as photo paper, music paper and graph paper. The printer is quite simple to operate as everything is controlled through the touchscreen, and it also includes printing guides.
Mobile printing, connectivity options as that of Wi-Fi and Wi-Fi Direct, and Web-connected features are highly possible for the HP Envy 5540. The ability to connect to a web network allows you to print using cloud. It also permits printing and scanning through mobile devices in terms of an access point on the network, and this is through the use of an Android, iOS, Windows, or Blackberry tablet or smartphone. The Envy 5540 is also compatible with operating systems such as Windows 10, Windows Vista, and OS X from Lion to Yosemite. The ePrint service of HP works best with Google Cloud Print.
Nevertheless, the document feeder, memory card slot for printing images from SD cards, and USB port for flash drives are lacking in the HP Envy 5540.
Watch: HP Envy 5540
Pros
Pros
Various features such as smartphone support
Easy installation, configuration, and utilization
Quiet operation
Cons
Cons
Slightly slower in terms of printing speed
Quite costly for single printing
Our Verdict
Output Quality
Paper Capacity
Ink Quality
Speed
Connectivity
Cost
---
Canon Pixma TS8050
The Canon Pixma TS8050 is an awesome home printer specifically for individuals who only need a small printer for occasional purposes such as scanning or printing photos. It is quite expensive yet the quality and flexibility of the documents and photos are excellent. It can stay on your desk at home unobtrusively, making the printer one of the best choices for home users.
Product Features
The Canon Pixma TS8050 is a compact, multi-function printer that has numerous functions and features compared to other massive office multi-function printers. There are three in-trays corresponding to its printing, scanning, and copying functions. It can even print on CD labels, envelopes, and papers of any size.
Both print and scanner resolution are both impressive. The multi-function printer has an SD card slot on its inputs and is able to print on opposite sides of a plain paper. In printing full-color photos and documents, the six-ink system of the Canon Pixma TS8050 is of great benefit as it produces professional and vivid outcomes. In terms of photo printing on glossy paper, there is a balance between various colors to produce high-quality shading and realistic tones compared to numerous inkjet printers. The additional gray color contributes to the Pixma express shading, which means less frequent replacement of the black ink tank. The simple foldaway design and large touchscreen of the printer are its main highlights as well, nevertheless, its operation costs are quite expensive.
In terms of speed, the Pixma TS850 deliver mono pages at 15 copies per minute. The output though is vividly black and consistent all the time. Characters appear to be heavier compared to a laser printer, but the blackness is typically appealing due to the Canon's significant black pigmentation. It is slightly noisier compared to a smooth-running laser printer, yet operates quietly through the printer's Quiet Mode setting.
Two paper trays can be loaded effortlessly with plain paper, envelopes, and photo paper. It also has a 4.3-inch color display touchscreen, that exhibits a vivid interface. It can be used for easy accessibility of Canon's Cloud link features. This also enables effective direct printing from social media sites such as Instagram and Snapchat. Such types of images appear to be vibrant on a square photo paper.
Scanning, photocopying, and printing are of high quality due to its full color and high resolution. These functions can be done effectively through a Mac or PC, and through a mobile device through the use of a portable companion app, the Canon Print on Android of iOS.
The Canon Pixma TS8050 can connect to Wi-Fi, Wi-Fi Direct, and NFC networks through a square USB port, including a front connector for thumb drives with an additional SD card slot for cameras. The Canon Print app is also used for scanning and printing to and from your mobile phones. Through wireless connections to a Mac or phone, printing, photocopying, and scanning can be done effortlessly.
Watch: Canon Pixma TS8050
Pros
Pros
Ergonomic foldaway design
Excellent connectivity
Wi-Fi and NFC pairing
Six-ink system for vibrant color printing
Cons
Cons
Standard size "setup" cartridges, not of XL type
Expensive ink refills
Slow print speed
Heavy text when not in "Fine" setting
Our Verdict
Output Quality
Paper Capacity
Ink Quality
Speed
Connectivity
Cost
---
Brother HL-L5100DN
The Brother HL-L5100DN is a compact print-only mono device that does not take up much space in the office or school. It can work efficiently without any form of interference, and can also serve a large group of people. The cube-shaped printer also has a large paper capacity as it can hold a lot of toner and can print at speeds almost close to that of laser printers. It can also do mass printing
Product Features
The Brother HL-L5100DN has been designed for a small, busy office. Nevertheless, this portable mono printer can be placed on a desk despite its relatively large size. The printer can also print on both sides of a paper, and aside from the main paper tray, the multi-purpose paper tray can feed envelopes and smaller paper sizes. Ten envelopes can be pre-loaded, and this is where headed letter papers are received. The main tray can hold at least 250 sheets of paper and ten envelopes can be stuffed on the multi-purpose tray at the same time. It can also hold 300 sheets of A4 paper on its two input trays and 150 sheets on its output trays. Paper capacity can also be expanded to 1,300 sheets through installation of additional drawers.
Print quality is also impressive given its high resolution of 1,200dpi, yet its excellent speed permits vivid dual-printing of documents.
Upgrade to a high-yield toner cartridge and there is no need to refill or change it constantly. It can produce ink for about 8,000 sheets. The package also includes Windows drivers on a CD-ROM and a bundled cartridge that can print about 3,000 mono sheets. Through a Windows software, the Brother HL-L5100DN can be used to print posters on 25 sheets of A4, or print A5-sized booklets instantly. It can also print subtle watermarks on the paper.
The useful companion app, on the other hand, can be utilized on an Android or iOS device so you can wirelessly connect the printer and print from cloud services as that of Evernote and Dropbox. Since there is no built-in Wi-Fi for this model, you can actually plug in your router through an Ethernet cable, as it will allow you to do efficient printing and scanning or connect to a smartphone using the Brother iPrint&Scan app.
In terms of connectivity, Wi-Fi is not included in the package. An alternative would be to connect through an Ethernet cable for wireless printing to be possible. The front USB port is also lacking, yet a square USB interface is present at the rear.
The LCD panel is a basic one-line interface, which can be both small and reflective; and this makes it hard to read what is in the menu with one glance. The same goes for the paper level indicator, which is simply a tiny, gray window located in the main drawer of the paper tray. The buttons though are self-explanatory and can be easily read for maximum printing experience.
Watch: Brother HL-L5100DN
Pros
Pros
Rapid duplex print speed
Effective and consistent printing
Expandable paper capacity
High-yield toner readily available
Cons
Cons
Lacks built-in Wi-Fi
Lacks front USB port
Quite noisy during operation
Tiny one-line LCD is difficult to read
Our Verdict
Output Quality
Paper Capacity
Ink Quality
Speed
Connectivity
Cost