Quick Links:

* Quest Nutrition Salted Caramel Protein Powder
* Orgain Organic Plant-Based Protein Powder
* Pure Protein Powder
* ISOPURE INFUSIONS Fruit Flavored Whey Protein
* Body Fortress Super Advanced Whey Protein Powder
Thanks to modern health enthusiasts, high-protein, low carbohydrate diets are now becoming a trend. Protein—which produces enzymes, hormones, and other necessary chemicals to build your muscles, bones, skin, and blood—is taking the spotlight.
Proteins are composed of amino acids joining together to form long chains. Ideally, you need to include different types of protein in your diet to ensure a sufficient supply for your body. Proteins are known to play different roles, from transporting molecules throughout the body to promoting growth and development, especially for children and pregnant women.
Your body needs at least 65 grams of high-quality protein daily. However, certain circumstances can cause your body to break down more proteins than it creates, particularly during surgery, injury, and pregnancy. The same is true for athletes on fitness training who need more protein to maintain optimum health.
What is Protein Powder and When Do You Need It

Protein supplements come in many forms like powder, ready-to-drink shakes, and bars. Protein powder, the most common go-to supplement, helps you manage your weight and resolve a nutritional deficiency. It is also best for those who strive to improve their fitness and health, build muscles, and recover quickly after training.
Protein powders speed up the process of increasing your daily protein intake. They also fill in the nutritional gaps of varied diets, so they help make you feel fuller for longer and diminish your craving for sweet and fatty food.
So, when do you need it? If you're in fitness training and do cardio, weights, and endurance training, your health expert will recommend protein powders and shakes. Similarly, growing teenagers who exercise a lot need it too. Likewise, protein powders are recommended when transitioning into a vegan diet that ultimately gives up meat, chicken, fish, egg, and dairy.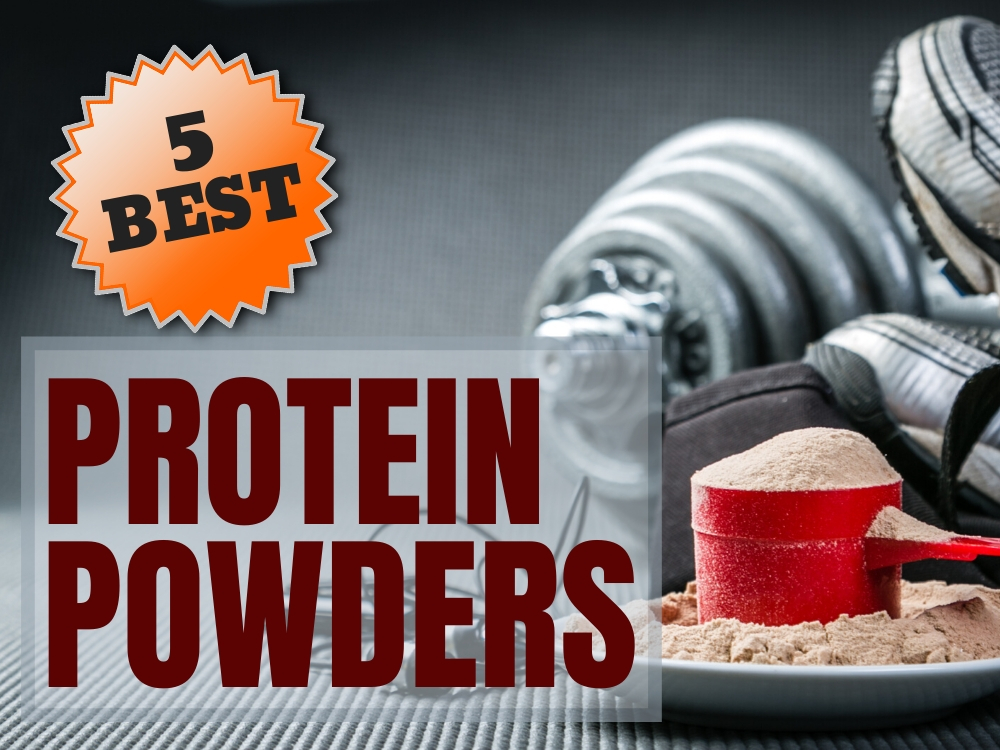 Here are some of the best protein powders in the market that are perfect for you or as a gift for your loved one:
1. Quest Nutrition Salted Caramel Protein Powder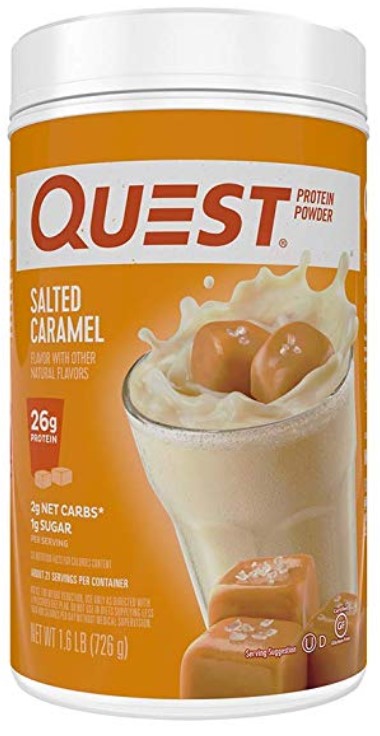 If you are looking for a protein powder that comes in a perfect size, right enough to stack in your cabinet or toss in your bag, then Quest Nutrition's Salted Caramel Protein Powder will suit your needs.
A healthy alternative to snacking, this protein powder comes in a sweet caramel flavor with the right hint of salt in every sip. Many attest that it curbs hunger for a longer time than most other products. This powder can be blended with ice or put in a shaker cup with ice and water. Some find the perfect formula for mixing it with cold coffee and almond milk.
This powder is also very low on sugar, making it an ideal choice even for those who undergo a keto diet. They even say it tastes so good it feels like cheat day every time they drink it.
Our Verdict
Hmmmm… sounds delicious!
---
2. Orgain Organic Plant-Based Protein Powder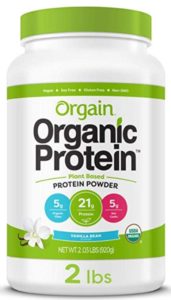 Are you looking for that healthy on-the-go nutrition? Orgain's Organic Plant-Based Protein Powder is great for men, women, and even children. It serves as a supplement meal replacement, helping with muscle recovery and pre or post-workout recovery.
It is easy to prepare. You just need to mix it with water, milk, or your favorite protein shake recipe. In a few steps, you can have a protein boost as a quick breakfast or snack drink. Those who bake will also find this protein powder useful as it allows you to add protein and energy boost to your brownies, muffins, and cookies. Filled with organic ingredients, Orgain's protein powder is also gluten-free, non-GMO, and kosher.
Whether you are a mom, professional, athlete, or student, this vanilla-flavored protein powder gives you a hassle-free way of preparing a naturally smooth and delicious nourishment drink that complements your busy life.
Our Verdict
Buy it online at Amazon.com!
---
3. Pure Protein Powder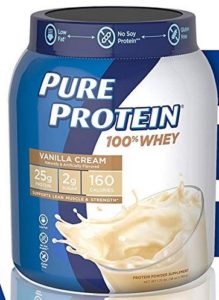 Made from 100% pure whey protein, this Pure Protein Powder can help you keep your body fit and ready for the daily challenges ahead. Whether you are aiming to achieve your fitness goals or maintain your healthy lifestyle, this protein powder can provide the essential nutrients to your body.
If you're on a regular workout training program, this protein powder is for you! It provides you with the best protein for muscle gain, weight lifting, or body-building. It does not only deliver the nutrients it promises, but Pure Protein Powder also tastes incredibly good with vanilla flavor in every scoop!
Convenient and easy-to-use, this protein powder is an excellent protein source. Each scoop comes with 25 grams of premium protein along with essential amino acids valuable for your body's fitness. You only need to add a scoop of this powder into water and ice and shake it up.
Our Verdict
An excellent source of protein, try out the Pure Protein Powder for yourself!
---
4. ISOPURE INFUSIONS Fruit Flavored Whey Protein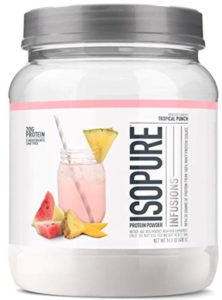 A quick way to prepare for your midday snack or post-training meal, ISOPURE INFUSIONS Fruit Flavored Whey Protein is not your typical milkshake-like protein supplement. Every scoop gives you 20 grams of gluten-free, sugar-free, and lactose-free protein in refreshing fruit flavors.
The ISOPURE INFUSIONS protein powder is also quick and convenient to prepare. You only need to add a scoop into your blender and give it a vigorous shake. The protein powder infuses into a colorfully, translucent refreshing drink.
This fruit-flavored protein powder supports muscle building and recovery. It can help you achieve your daily protein intake goals without making you prepare hard for it. It is best used first thing in the morning and before or after you exercise.
Our Verdict

ISOPURE INFUSIONS Fruit Flavored Whey Protein… give it a try!
---
5. Body Fortress Super Advanced Whey Protein Powder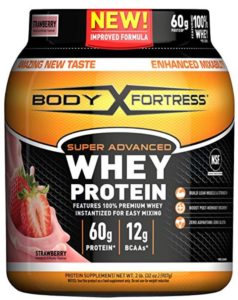 Two pounds of premium whey protein is waiting for you in Body Fortress Super Advanced Whey Protein Powder. This dietary supplement is rich in amino acids and Creatine for improved fitness training recovery.
This protein powder boasts of high-quality ingredients. With its cookies-and-cream flavor, it never feels like a supplement. It mixes well with plain water, milk, or coffee. Its formula is designed to help you rebuild your muscles faster, making it ideal for those who are in sports or body-building programs.
Aside from replenishing your amino acids and restoring your energy, this powder also promotes metabolic function and muscle synthesis.
Our Verdict

Buy this Body Fortress Protein Powder on Amazon Prime and get FREE SHIPPING!