Microsoft Surface Pro 4
Apple MPDK2LL/A 13″ MacBook Pro
Lenovo Ideapad 15.6″
Dell Inspiron 15 5000 15.6"
HP High Performance 15.6″
Technology permeates our lives in ways we never would have imagined. Mobile phones, for one, make online access, communication, and transactions quick and easy. Sometimes, however, situations call for more than just a smartphone. You might need a more powerful device that lets you work on complicated, Internet-related tasks, such as online shopping and paying bills.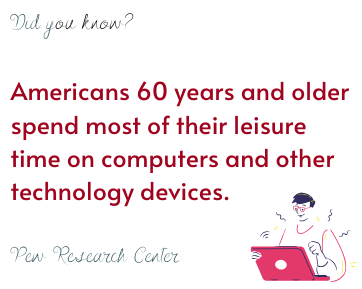 For seniors, accessing the internet has to be done in the most comfortable way possible. A screen big enough for them to read the text, like a laptop, is the appropriate option. Some seniors may hesitate to perform online functions, but most of them are keen to learn. Besides, technology knows no age. Hence, they need the right laptop to keep them online all the time.
Luckily, there are a wide variety of laptops in the market–from a bargain to a premium unit. Every model depends on its specifications. A laptop intended for seniors should be something very straightforward and lightweight. They would want one that helps them connect to the internet, hold a video call with their loved ones, keep notes and documents, and watch videos.
A study was conducted on laptop or computer owners belonging to different age groups revealed that 55% of the respondents who were at least 65 years old own a computer. This proves that seniors are embracing technology as much as they can. Never underestimate someone, regardless of their age, who knows these seniors are far better on the computer than the young ones.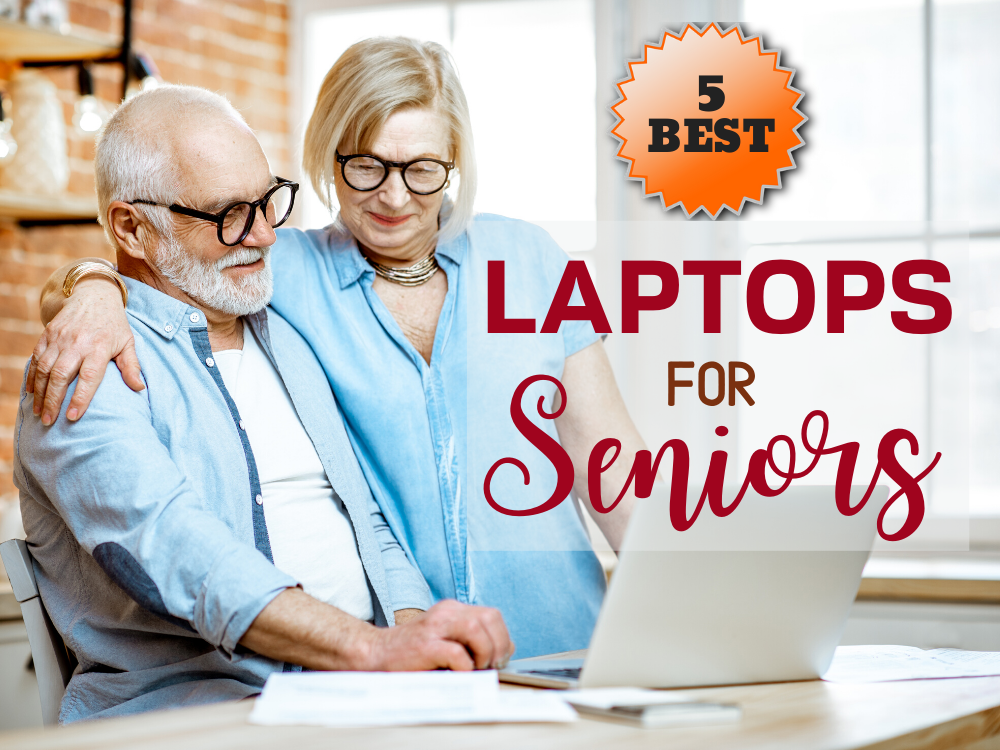 So to help you out with your options, we rounded up five of the best laptops that seniors will find extremely useful. Here, we highlight the exceptional features that make them ideal for users for the said age group.
1. Microsoft Surface Pro 4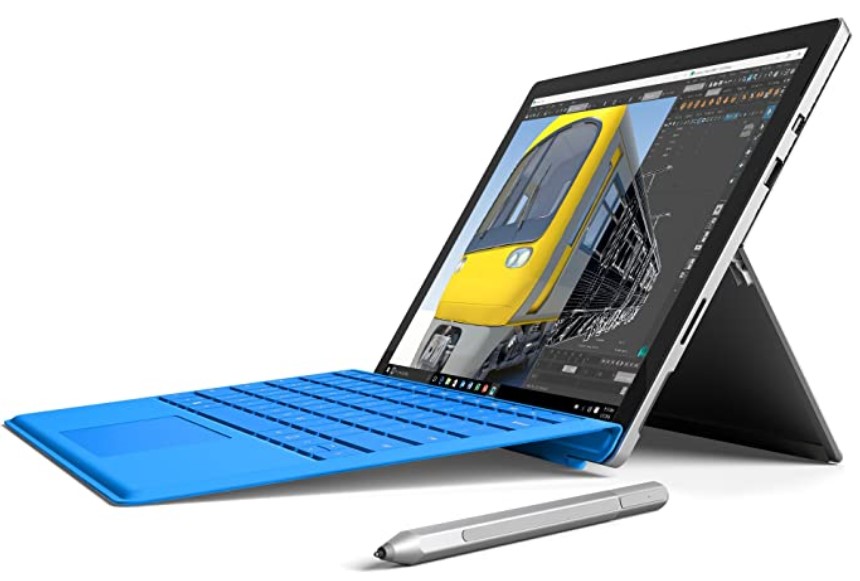 When a laptop is for seniors to use, Microsoft Surface Pro 4 makes it more interesting for them. The unit can convert from a tablet to a laptop with a sleek design that weighs less than the earlier model. Seniors can quickly change their tablet to a laptop anytime, anywhere.
The display screen is something that should be considered if the laptop is for older adults. It has to be big enough to read the characters. Surface Pro 4 has a screen size of 12.3 inches with a low glare feature, which means there is no blinding-light issue while you use it during the day. Its size is comparable to that of an A4 paper, making it ideal for reading PDFs and eBooks.
They can stay online with their Wi-fi compatibility function. Other connectivity options are USB ports and Bluetooth. These features will give them alternatives on how they can attach other devices like speakers, mobile phones, or printers. It runs on Windows 10 Professional.
Another accessory that comes in the box is the kickstand. When you want to convert the tablet to a laptop, the kickstand can be changed in all sorts of positions, whichever way you prefer, and just attach it to the unit. Buy yourself a keyboard that has various colors to complete the setup for the laptop. It also comes with a stylus for easy maneuvering of the tablet. Don't forget to secure the pen on one of the sides of the tablet so you don't lose the stylus.
Our Verdict

Take a look at this on Amazon.com! You'll be glad you did!
---
2. Apple MPDK2LL/A 13″ MacBook Pro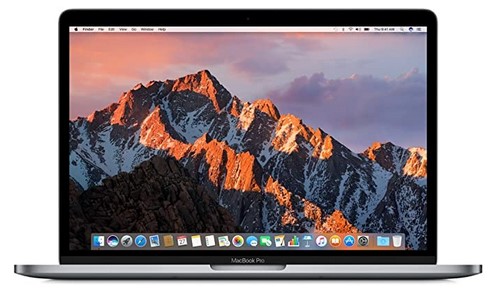 Get your parents a top-notch laptop; choose Apple. The Apple MPDK2LL/A 13″ MacBook Pro is a sure standout. The chassis still has the Apple-DNA style embedded into it. You can't miss the typical sleek model with a sturdy aluminum-covered body. This laptop is portable enough to bring it with you anywhere you go. Seniors will not have any issues with the weight at all.
One of the reasons why seniors are into laptops is that they can call and chat with their family and friends. This MacBook Pro 13 has a headphone jack that will make video conferences and calls possible. It uses USB-C and Thunderbolt 3, though these specs don't seem to interest elderly individuals. As long as they can stay connected and the line is clear, while they are speaking to one another, they don't have any complaints at all.
The Touch Bar is one of the critical features of this unit. So what exactly is the use of this? How will seniors have fun maneuvering it while browsing the web? It helps them scroll through photos, videos, and other content, with ease. They can also use it to find YouTube videos and effortlessly browse through the media files.
Apart from scrolling assistance, the Touch Bar provides word recommendations while the user is typing. Seniors may not have superb typing skills, so this function is seen as a plus.
Our Verdict

Start with the best.. Check out the Apple MPDK2LL/A 13″ MacBook Pro on Amazon.com!
---
3. Lenovo Ideapad 15.6″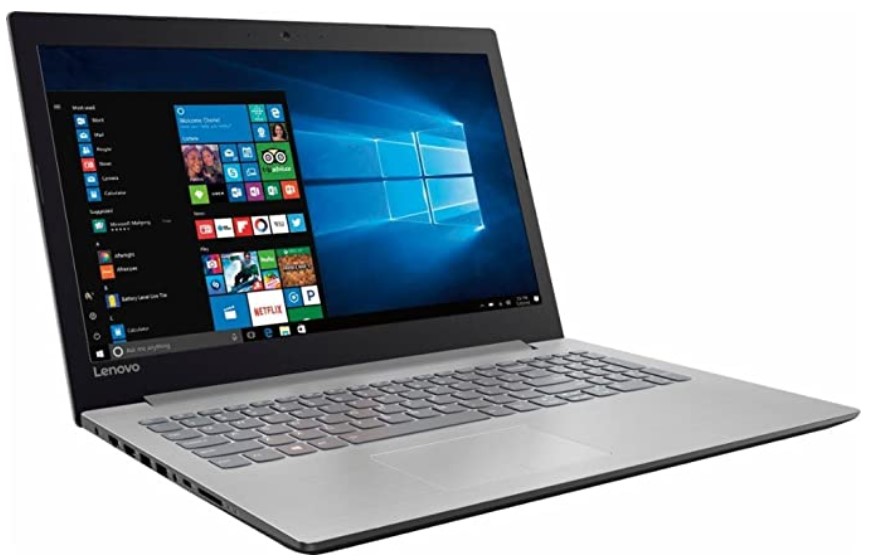 A laptop that has essential functions is the ideal model for seniors. They don't need to be too high tech models. As long as they can browse the internet, do video calls, and other typing and reading tasks, that will be enough for them. The Lenovo Ideapad 15.6″ is the unit that they're looking for. This has a classic design with a top-grade performance at a very reasonable price. It has a Windows 10 operating system, which is what most laptops use nowadays. It's pre-installed, so you don't have to worry about your grandparents if you're getting them one. They can immediately dive into browsing the web after firing up the laptop.
The casing is made of aluminum that makes the product look top-notch than the actual cost projects. In addition to that, there are several ports available such as Bluetooth 4.1 and two more of the USB 3.1. These will allow the user to have additional connectivity options to the laptop. Since we are aiming for a less complicated model for the seniors, they can plug in their headphones when they're making a call. Or perhaps to make it more advanced, they can plug in speakers if they want to watch movies or videos. A media card reader is also available in case they have stored their pictures, from their recent travel abroad, and transfer it on the laptop for easy browsing. If your grandma loves to keep old pictures and individual occasion cards, scan them and store them on the laptop. It has a hard drive of 1TB, a perfect place to stock up their unforgettable memories.
Our Verdict

If simple operation is key for you, try out the Lenovo Ideapad!
---
4. Dell Inspiron 15 5000 15.6"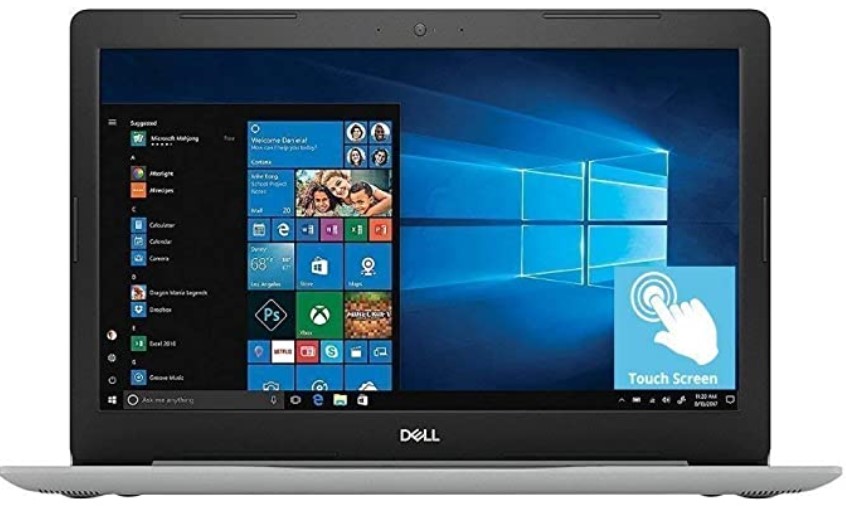 Choosing a cheaper model for a laptop doesn't mean you get poor quality performance. The Dell Inspiron 15 5000 15.6" will change your perspective about buying a less expensive unit. With a screen that is 15.6 inches wide, seniors will not have problems reading the characters on display. Another feature to take note of this is, it has a Touchscreen function. Where else can you find a low-cost laptop with this kind of feature? Amazing huh?
The chassis doesn't denote sophistication, but it still exudes a decent look for a reasonably-priced unit. But with its thick bezel with brushed-metal finish, your laptop shows sturdiness and handy enough to bring around at home or when you travel.
As for the built-in speakers, this Inspiron model pretty much produces loud and clear sound. It has pre-installed advanced audio technology, which calibrates the music for better sound quality. It seems like the seniors will have a good time watching videos and listening to their favorite Sinatra piece in their downtime. Powered by a battery life that will last about 5 hours, you will have enough time to browse the web, view some videos or tune in to audio clips while you're connected to a Wi-fi. Older adults can have a productive day ahead of them with a Dell Inspiron!
Our Verdict

The Dell Inspiron… A name you can trust, at a price you can afford!
---
5. HP High Performance 15.6″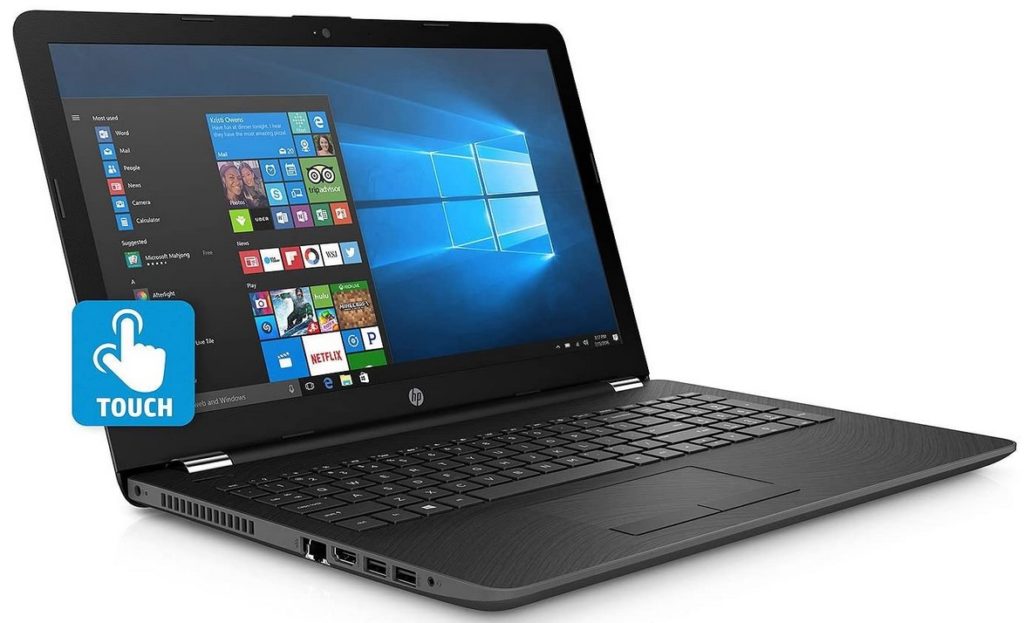 There are several laptop users who are going for a prominent touchscreen display. The HP High Performance 15.6″ is one of the most sought after models. Well, if you are considering giving one to your senior parents, take a look at this unit. Powered by a Windows 10 Home operating system, you are assured that this model is not left behind in that department. The touchscreen display has a size of 15.6 inches, huge enough for them to read text with ease. Seniors who want to see big, bold letters and characters will appreciate this laptop—and this product excels in that department.
This HP model works on an Intel Core processor. It comes with a 1TB hard drive and 8GB RAM. Anyway, these are essential components so they can continuously work on their unit without having performance issues. The storage is spacious to hold up pictures, videos, and other media files they want to preserve.
A battery life that can last about 8 hours of working is sufficient to keep them busy while watching their favorite films or just listening to Etta James' songs. Other connectivity options, such as USB ports and Bluetooth, are also available. But take note it uses USB 3.1 and Bluetooth 4.0 to be specific. Surely the seniors will only be concerned about staying connected during the video call, so knowing these minor details is for you to remember.
Our Verdict

If a touch screen is an important key feature for your Senior… the HP High Performance laptop is a great choice.
Other Laptop Ranking