Dollhouses come in many sizes, shapes, layouts, and colors. Yet, the essential aspect to bear in mind when choosing the best dollhouse for kids is safety and durability. Parents should ensure that dollhouses are made from safe materials and that they are constructed carefully for ease of use.
Each of the dollhouses featured below differs in terms of age requirements, price, size, material, durability, storage and portability, color and other aspects. Some parents search for a dollhouse that babies can appreciate until toddler-hood, while some parents prefer to spend their extra money on dollhouses for older children.
Aside from the apparent glamour and beauty of dollhouses, they also allow children to utilize their imagination and provide entertainment for numerous years.
Things to Consider
There are certain things to take into consideration when searching for the perfect dollhouse for children.
Here are some of these factors:
Age of Children
The age of children should be the first factor that needs to be taken into consideration when buying a dollhouse. One thing about playing with dollhouses is that it allows siblings and friends to share as they play and learn together. Nevertheless, not all dollhouses are appropriate for all ages. Thus, if you are looking for a dollhouse, one must need to consider the age of the children who will be playing it.
The same goes for parents who are looking for the ideal dollhouses for toddlers. For children under the age of three years old, avoid buying dollhouses that have small pieces since they may pose as a choking hazard.
Some people think that dollhouses are just for younger children, but there are modern dollhouses which can be bought for both pre-teenagers and teenagers. This would mean more years of play, memories, and fun, and this makes investing in dollhouses an excellent deal.
Dollhouse Size
Size matters when buying a dollhouse. One needs to determine if children prefer a miniature dollhouse or a regular size one. For houses that have dedicated spaces, it's easier to choose a dollhouse of any size. A dollhouse's size can also have an impact on which dolls the kids should play with. There are dollhouses built for accommodating larger 12 to 18-inch dolls, while there are miniature dollhouses that require much smaller dolls.
Storage Capacity and Portability
Storage should also be taken into consideration when buying a dollhouse. Parents need to determine if the dollhouse will take up too much space or become a source of distraction, especially when a family moves in. Based on the size of the dollhouse, one should also know whether it will be placed in a basement, children's room, or any common area in the house.
You also need to consider whether the dollhouse you will purchase has already been assembled, or you will be constructing it by yourself. There are dollhouse kits that can be bought, and these may include step-by-step instructions to follow through. There are also essential dollhouse tools and furniture kits that come along with some dollhouses.
Dollhouse kits usually are more affordable compared to assembled dollhouses. It also allows you to customize the dollhouse according to your kid's preferences. One of the most fulfilling family-bonding and hands-on projects is selecting the kind of wallpaper or paint that will be used for your child's dollhouse.
Durability
Toddlers may be rough when it comes to playing. Thus, it is ideal to select dollhouses that are durable, and one should look out for removable parts that can choke youngsters.
Dollhouses made of plastic are an excellent alternative because they are generally bright and beautiful, do not contain sharp edges, have fixed parts, and are easier to clean. It is also recommended to consider longevity when looking for an ideal dollhouse.
Material
Most dollhouses are made of either plastic or wood. Every type of material though has its advantages and drawbacks.
Plastic dollhouses usually are easier to disinfect and clean, and they are resistant to rough play even though they contain soft corners. These dollhouses are most recommended for toddlers. Wooden dollhouses, on the other hand, are economically friendly, are very durable and sturdy, come in various sizes, and are the ideal option for children ages three years old and above.
The type of material to choose for a dollhouse strongly depends on the personalized needs, cost, age, and personal preferences of your child.
Price of the Dollhouse
Your budget needs to be considered when choosing and buying a dollhouse. This is one of the primary reasons why some prefer to purchase second-hand dollhouses on online sites where dollhouses are for sale.
Because of the fun and entertainment that it gives to young children, dollhouses are considered an excellent investment. Fortunately, there is a wide variety of dollhouses with price tags that are most appropriate for any budget. Affordable dollhouses usually are those that come with a kit as you can build your child's dollhouse by yourself.
Accessories and Furniture
Some dollhouses include accessories and furniture, and there is always a lot more to purchase to maintain the excitement and fresh feel of a dollhouse. Yet, there are cases wherein dolls need to be bought separately, and there are different styles and sizes available as well.
Methodology
There are numerous dollhouses you can choose according to your needs and kid's preferences as well as age. For easier identification of which dollhouses are worth picking, we came up with a list of top 5 best dollhouses. The comparison chart below illustrates the significant features of each product. Each dollhouse was rated according to size, contents, the material used, durability, cost, and age requirement. Each unit will be provided with a star rating of 1 to 5, with five being the highest.
Comparison Review Chart: 5 Best Dollhouses
Product
Size
Durability
Portable
Storage
Age Range
Contents
Other Features
Our Rating
Price
KidKraft Majestic Mansion  
4.5 feet tall
Material made of wood; very durable
Not portable
Does not fold
Three years and above
34 furniture pieces and accessories including grandfather's clock and kitten
An elevator that slides up and down the floors, garage having doors that can open and close
4/5
$147.90
Fisher-Price Loving Family Dollhouse  
21 in tall
Material made of plastic; relatively durable
Small enough that it can be moved quickly; it has no portable handle
Cannot be folded but is relatively small enough so that it can be easily stored
2-5 years old
A few furniture pieces; mom, dad, and baby figures
The front door opens and closes easily
3.5/5
$87.80
KidKraft Savannah Dollhouse
4.25 feet tall
Made of wood
Not portable
Cannot be folded
Three years and above
13 furniture pieces
Any 12-inch doll can fit the house, including Barbie dolls. Furniture is hand-painted
4/5
$94.06
Calego Modern Dollhouse
3.5 feet tall
Made of Canvas
Portable
Folds flat
3 to 8 years old
No furniture pieces
Can be attached with Velcro; can be taken apart and flattened for storage
4.5/5
$54.99
Play Way Modular Dollhouse 
7.5 in tall
Made from high-quality soft wood
Not portable
Contains 8 modular pieces that can be stored
Skill Level: Intermediate
Furniture to be assembled and painted
Its six modular parts can be easily stored; you can also build a different house every time
4.5/5
$109.99
The Details
KidKraft Majestic Mansion Dollhouse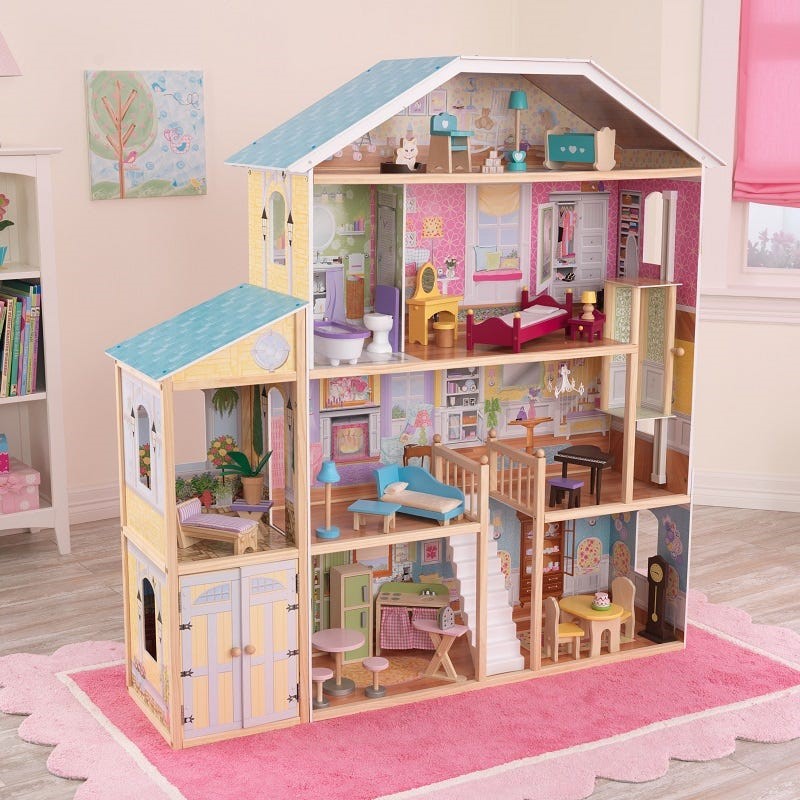 Watch: KidKraft Majestic Mansion Dollhouse
Specifications
The KidKraft Majestic Mansion Dollhouse stands about 4.5 feet tall and is relatively spacious and huge. It has four levels with eight rooms that can be explored and decorated. Its dimensions are 52 X 14 X 53.62 inches. It is sturdy and durable since it is made entirely of wood. There are also wide windows on both corners for dolls to be viewed from various perspectives.
Some of its unique features include a gliding elevator that goes up and down the second and third floors as well as garage doors that can open and close. It also contains 34-piece furniture and accessory set so that children will be able to spend long hours playing with their 12-inch Barbie dolls. Some of its accessories include a cuddly kitten and grandfather's clock. It is highly recommended to organize all furniture pieces before building to avoid being too overwhelmed with the dollhouse. The KidKraft Majestic Mansion Dollhouse also comes with step-by-step assembly instructions.
PROS
CONS
* The dollhouse is large enough to fit Barbie dolls
* Sturdy and very durable
* No limit in terms of the number of children who can play with it
*Contains furniture
* Color-coded screws for easier assembly
* Assembly time is quite longer than usual
* Some orders were delivered with missing or broken pieces
Our Verdict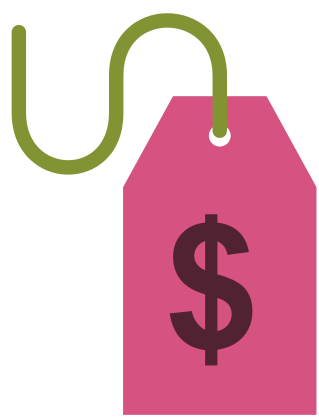 Price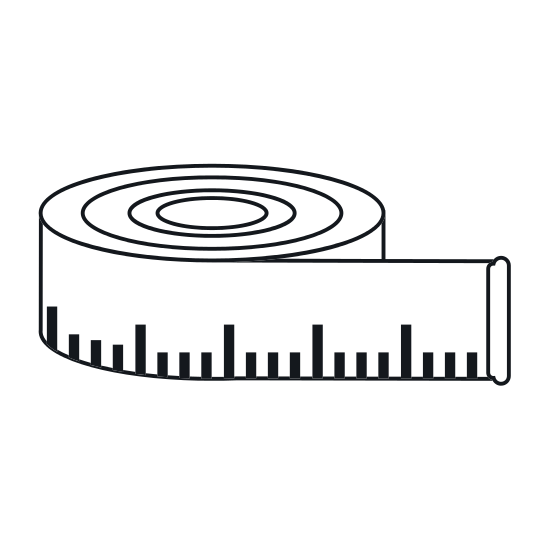 Size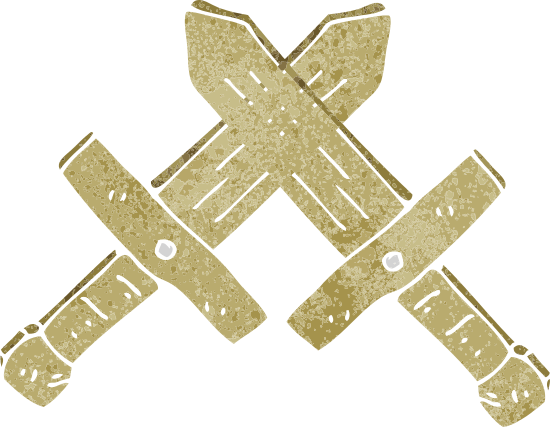 Material and Durability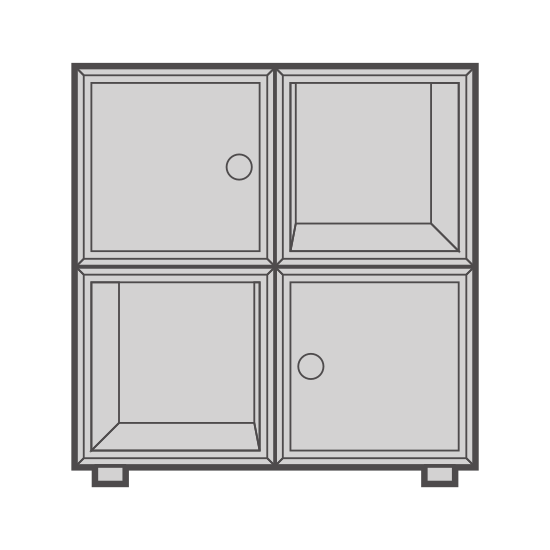 Storage/Portability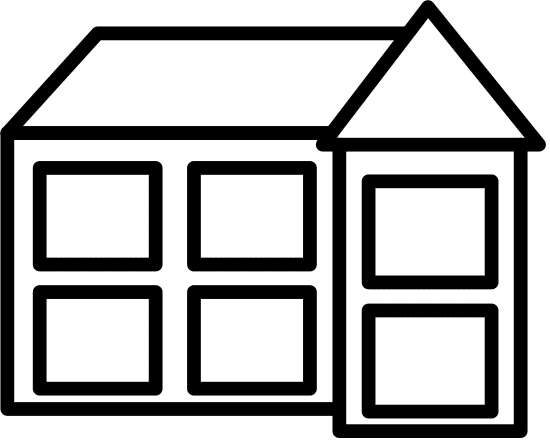 Other features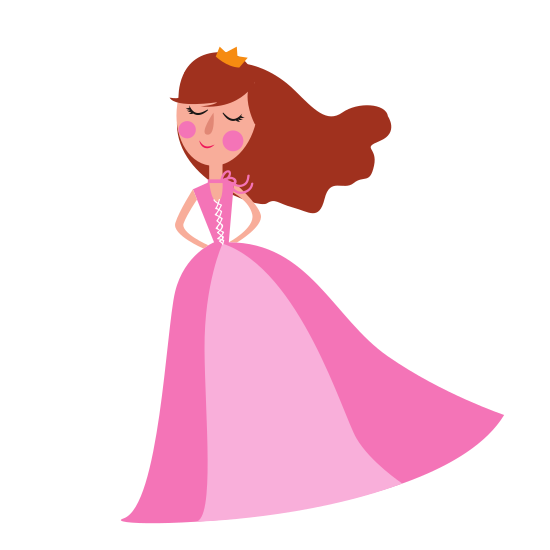 OVERALL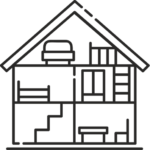 What child would not LOVE playing house with the KidKraft Majestic Mansion?!?
Fisher-Price Loving Family Dollhouse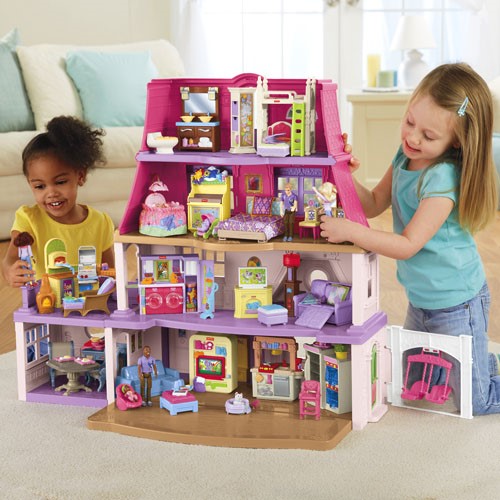 Watch: Loving Family Dollhouse from Fisher-Price
Specifications
The colorful Fisher-Price Loving Family Dollhouse is one of the most amazing toys that one can have for a toddler. It has a full front door and a stylish floor, which opens up to four levels and six rooms. These features ensure that your little one will have loads of fun and excitement. Each of the dollhouse's rooms, namely a nursery, parent's bedroom, bathroom, living room, and kitchen, set the ideal atmosphere for children to do role-playing and imitate a human being's daily routine.
This dollhouse also has furniture and small family figures that kids can play with. Small family figures include dad, mom, and baby figures. Other accessories are sold separately and may be subject to availability.
A fourth-level balcony and second-level patio can be seen from the kitchen. The dollhouse is relatively foldable, and it also has a flip-out swing set with two swings, a sweet seat plus sofa for the baby doll, and a side entrance along with a doggy door. Fun sounds can also be produced as you fold the dollhouse. It also requires at least 2 AA batteries for the continuous re-enactment of family experiences and the development of emotional connections in children while playing.
The dollhouse also allows proper hand and finger dexterity as your toddler places furniture and figures throughout the spacious dollhouse. Creative thinking and imagination are also encouraged since your child can participate in storytelling through each play piece. Social skills and language can also be developed when toddlers play together.
PROS
CONS
* Ideal for toddlers
* Sturdy and very durable
* Easy to assemble
* Easily moved and stored when not in use
* Fewer accessories than other dollhouses; however, additional can be purchased
* Relatively small

Our Verdict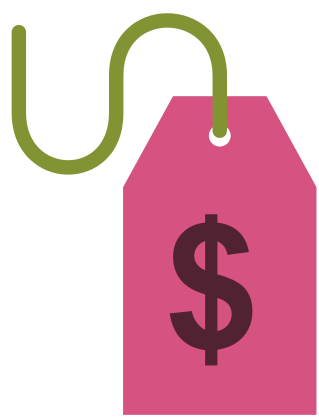 Price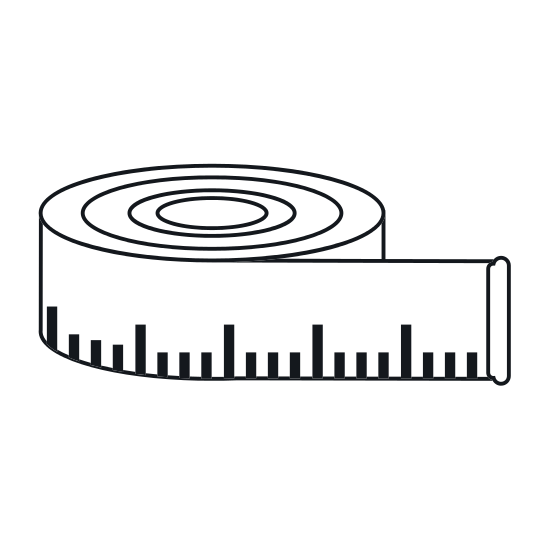 Size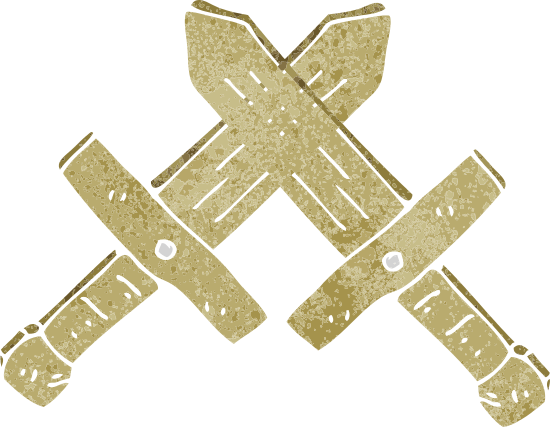 Material and Durability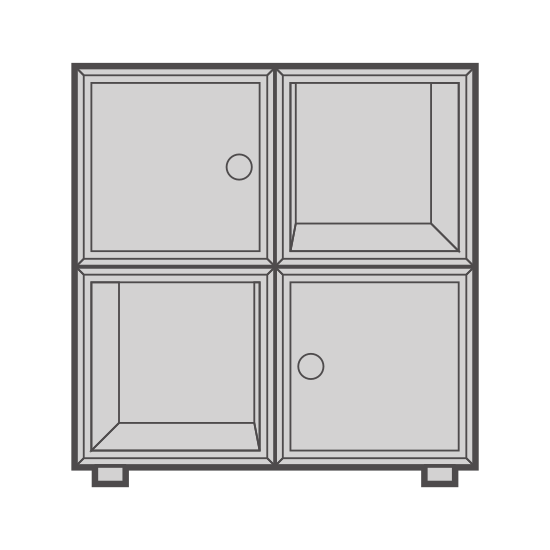 Storage/Portability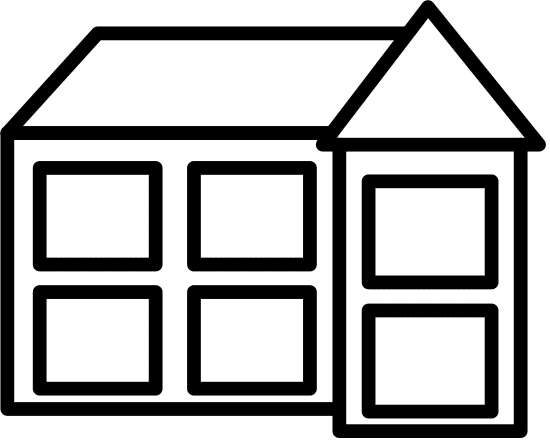 Other features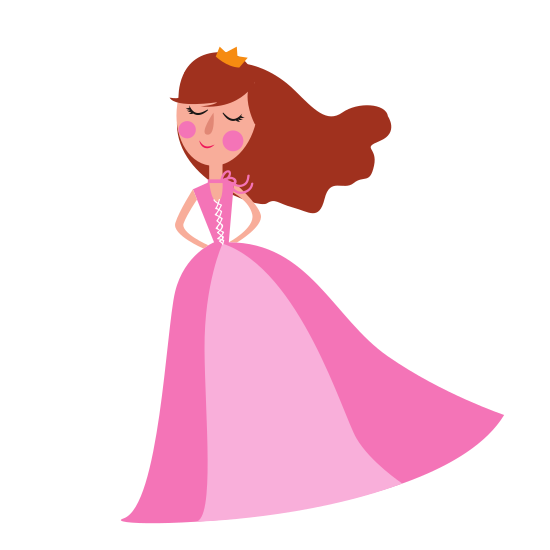 OVERALL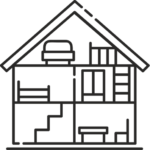 Your kids or grandkids will flip over the Fisher-Price Loving Family Playhouse! Well-made and popular among toddlers, as well as young children! Grandmas love it too!
KidKraft Savannah Dollhouse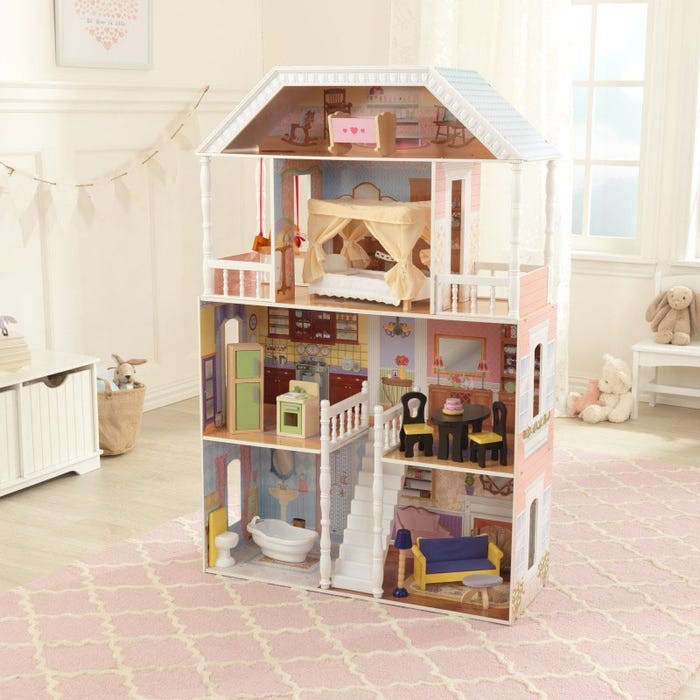 Watch: Savannah Dollhouse Toy Demo by KidKraft
Specifications
The KidKraft Savannah Dollhouse, given its southern flair, has four levels, six rooms, and two balconies for your child to be able to play for long hours and experience loads of imaginative fun and excitement.  It is large and spacious enough so that numerous children can play at the same time. Its height is above four feet tall, and there is also a central plastic staircase and an outdoor patio area for added features.
The wooden dollhouse also consists of 13 pieces of exquisitely detailed furniture, hand-painted furniture, and it is spacious enough so that kids can play with 12-inch Barbie dolls and other tall dolls. There are cozy decors elsewhere, and there is also a tiered pink cake. Though it is quite time-consuming to build this dollhouse, it will give you more hours of entertainment for several years.
The refrigerator doors, as well as oven, literally open and close. Kids can also push dolls in the functional porch swing which can be seen from the third floor. The attic, on the other hand, serves as a makeshift nursery for baby dolls. There is also a four-poster canopy bed and a clawfoot tub, which helps in establishing the sweet, southern atmosphere. The detailed scrollwork features a sturdy and smart wooden construction. The whole dollhouse also comes with detailed, step-by-step instructions for proper assembly. It is most recommended though to separate screws and some parts before assembling the dollhouse.
PROS
CONS
* Labeled parts for simpler assembly
* Large enough for Barbie dolls to fit
* Furniture and walls are more detailed
* Can be attached to the wall to prevent knocking over
* Damaged and missing pieces exist
* Long assembly time; takes around two hours
Our Verdict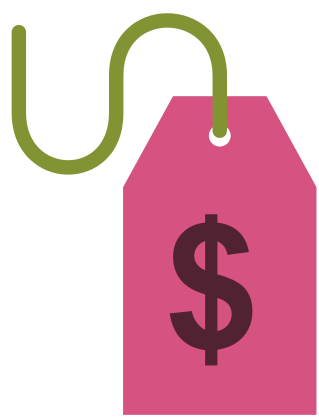 Price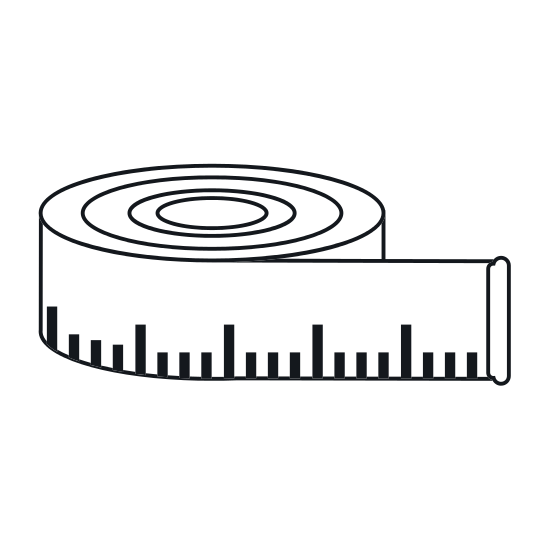 Size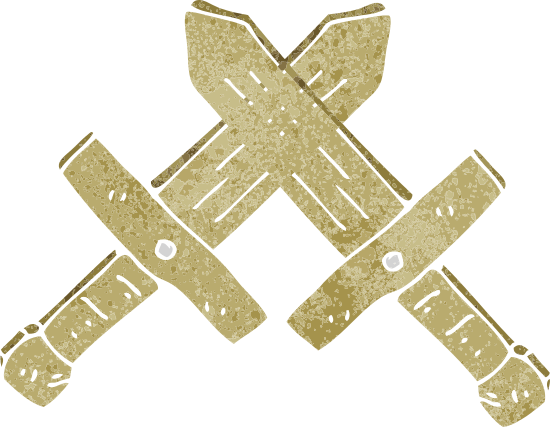 Material and Durability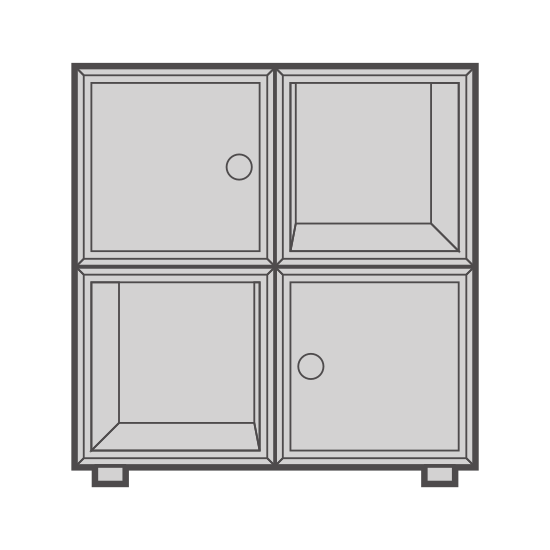 Storage/Portability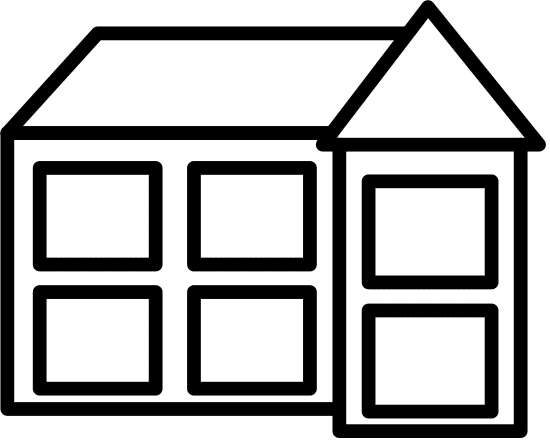 Other features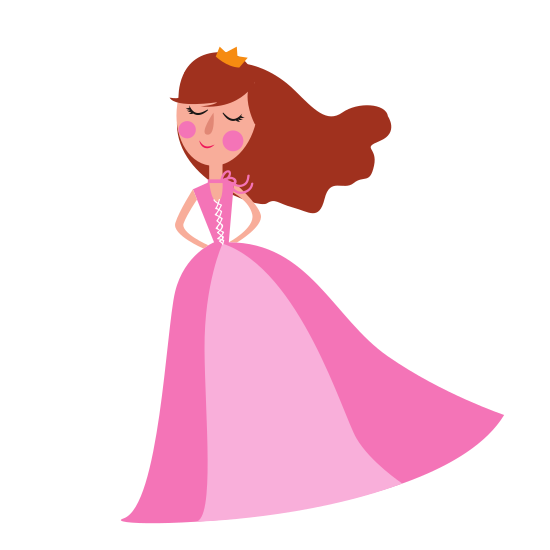 OVERALL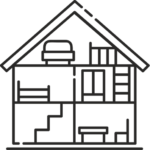 Playing with a dollhouse is a great way to stimulate your child's imagination. With Amazon Prime, your child can begin playing with theirs within two days and you can take advantage of free shipping!
Play Way Wooden Modular Dollhouse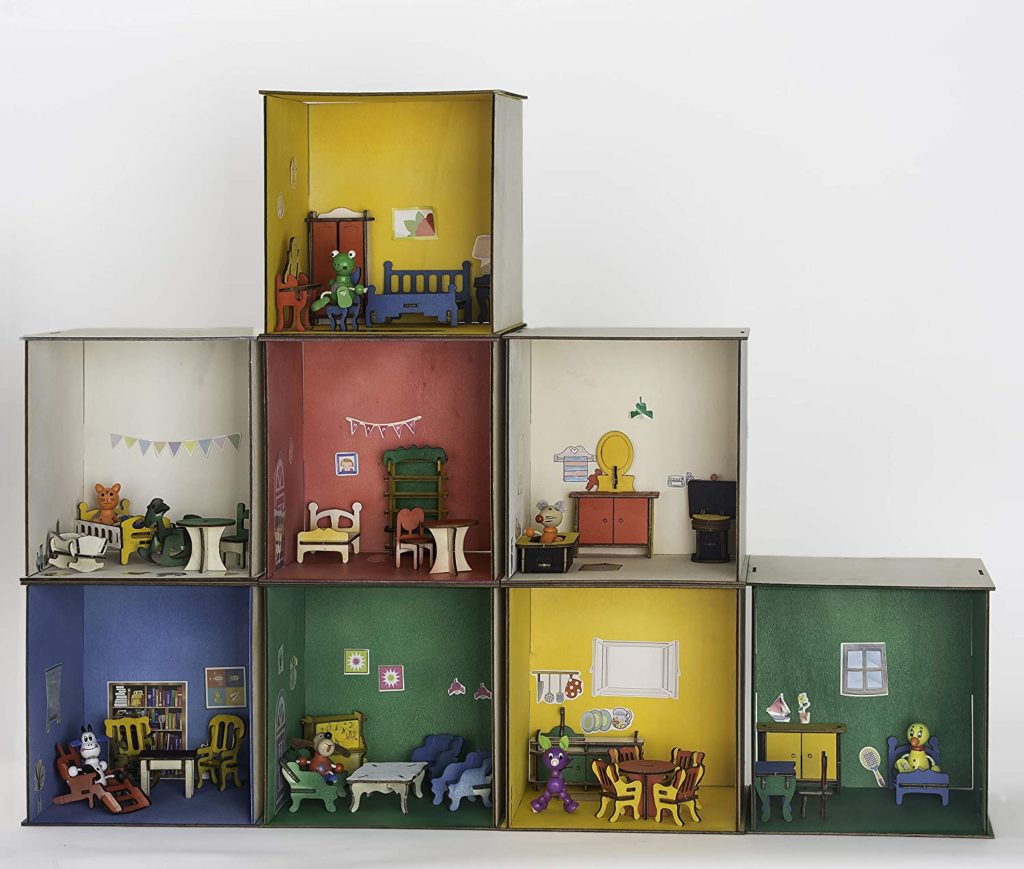 Specifications
Dollhouses are one way to enhance the creativity and imagination of your child, and the Play Way Wooden Modular Dollhouse will eventually allow your child to take on the next level. Its eight modular wooden pieces can be arranged and rearranged to any style you want.  Children can also serve as the architects of their new dollhouses, aside from playing with furniture and their cute dolls.
The dollhouse contains customizable pieces of accessories and furniture. The structure and furniture are relatively sturdy. Rooms can be separated so that children can play individually or in groups.
It is recommended for various parts to be divided by size and type before construction since it will make the whole process easier. For most children, handling the development of the house and furniture can be quite overwhelming. Nevertheless, if creativity is something that you want to enhance in your kids then the Play Way Wooden Modular Dollhouse is an excellent alternative.
PROS
CONS
* Has customizable pieces of furniture and accessories
* Sturdy furniture and structure
* Assembly can be further simplified
* Parts are labeled with stickers
* Instructions are not clear
* Screw holes may appear worn down after sometime
Our Verdict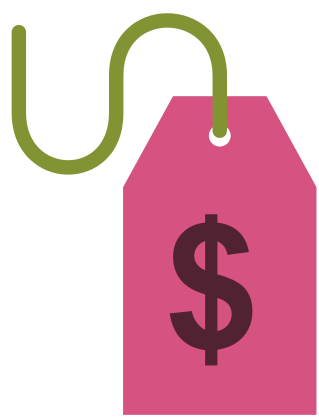 Price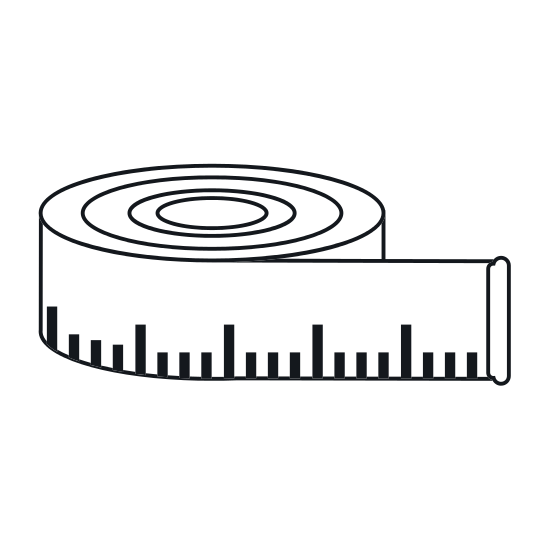 Size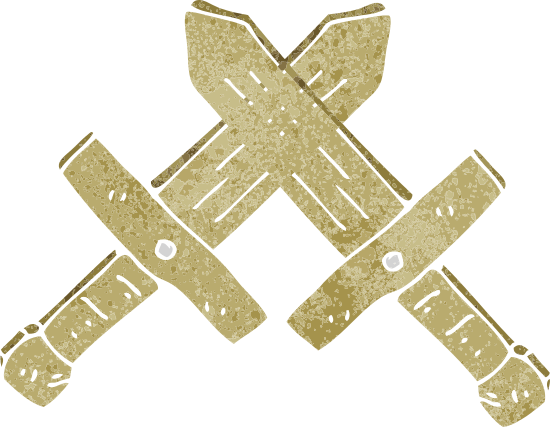 Material and Durability ​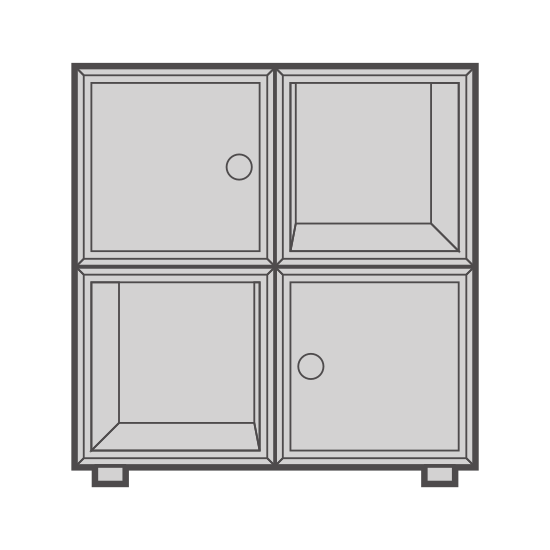 Storage/Portability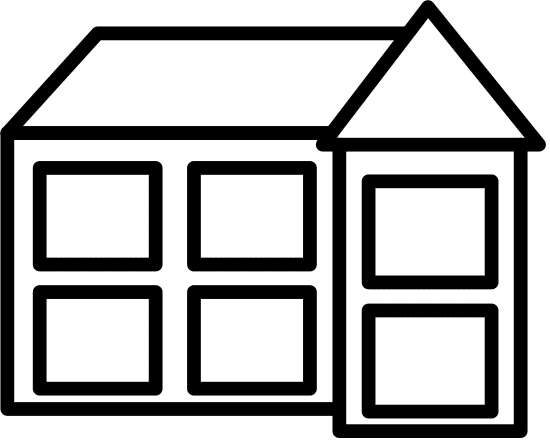 Other features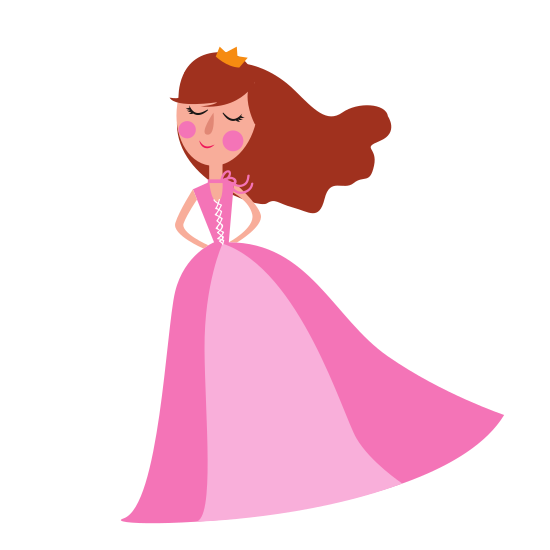 OVERALL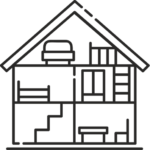 With a more modern flair, the Play Way Wooden Modular House can be customized to fit your child's playtime – leave it all as one unit or separate rooms for others to play with as well!
Calego Modern Doll House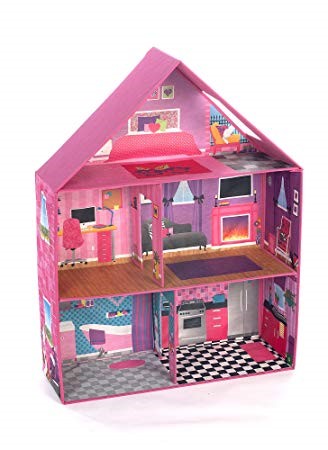 Watch: CALEGO 3D imagination(tm) Dollhouse!
Specifications
The Calego Modern Dollhouse is a lightweight pop-up dollhouse that is composed of three levels and five spacious rooms and illustrated walls where your child could build a little world of his or her own. The dolls can sleep comfortably in each of the five bedrooms, relax in the living area, and cook delicious food in the kitchen.
Young girls will enjoy imagining and role-playing for several hours through the Calego Modern Dollhouse. After playing, the kids can easily disassemble and fold the dollhouse to be stored compactly on any corner of the house. Through its Color Match assembly system that requires no tools, the dollhouse can easily be put together, and it takes only less than three minutes to assemble it. The modern dollhouse is also readily available for use, and it is generally safe and economical for children, aside from being parent-friendly. It is the perfect addition to any child's room.
All Barbie furniture fits perfectly in this modern dollhouse. It is portable, durable, and beautiful, and despite its large size, the price is very reasonable. The Calego Modern Dollhouse is also made of particle board and soft polyester fabric and can accommodate up to 12" tall dolls. No batteries are required for its operation.
PROS
CONS
* Can easily be assembled and disassembled
* Lightweight, safe and parent-friendly
* Beautiful floor plan
* Can be folded easily for easy portability and storage
* Detailed 2D illustrative paintings on walls for imaginative play
* Very durable and is resistant to extended use
* Furniture, dolls, and accessories are not included
* Made of fabric and cardboard
Our Verdict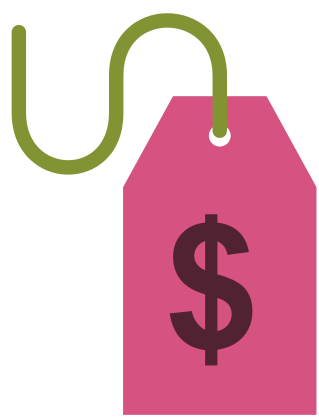 Price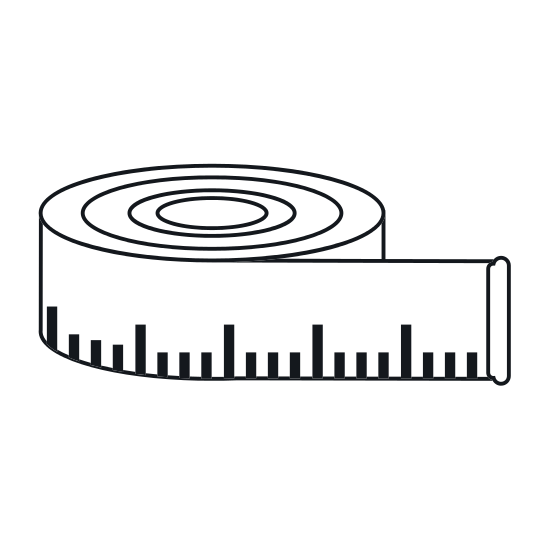 Size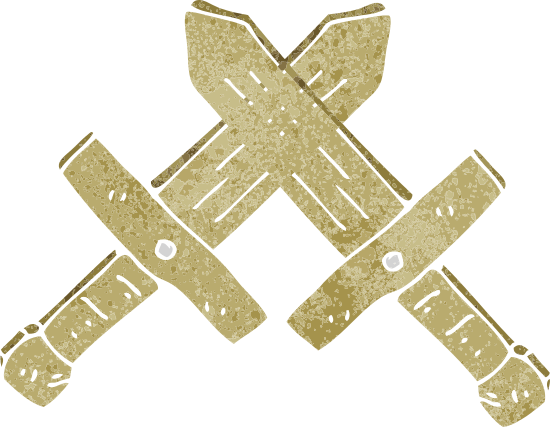 Material and Durability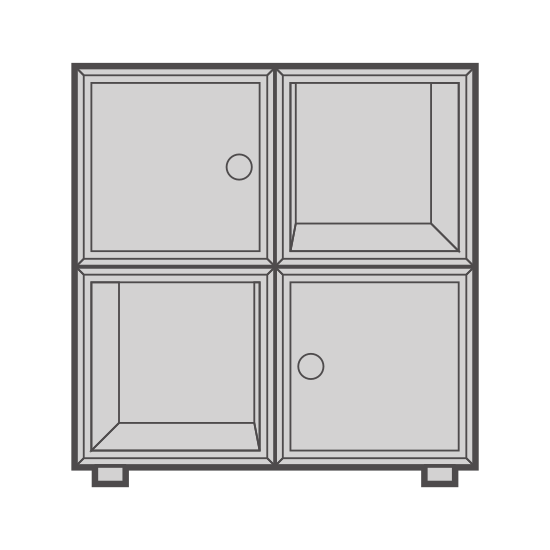 Storage/Portability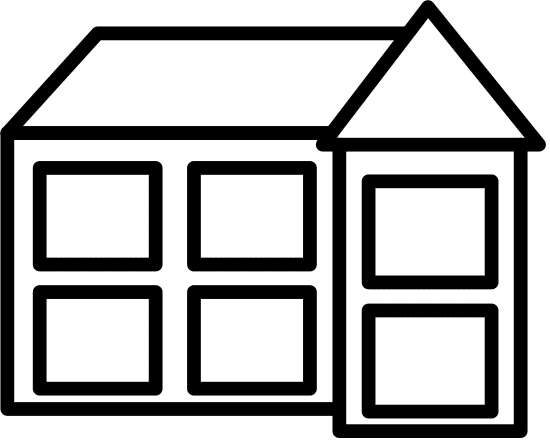 Other features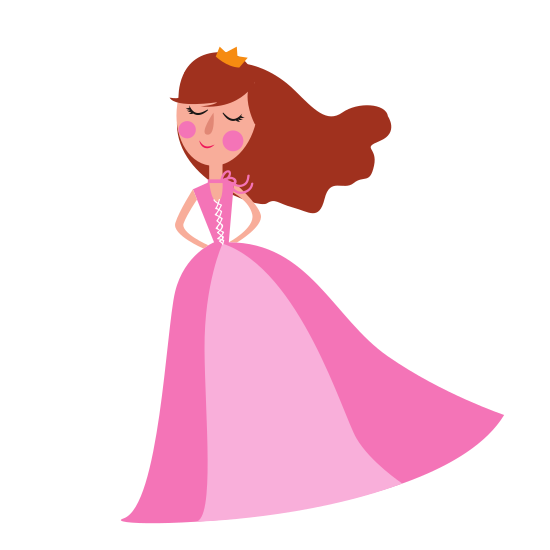 OVERALL
This dollhouse is great for small spaces. Its pop-up construction makes it easy to disassemble in minutes.
Dollhouses are generally fun to play with and are one of the ideal options for children to be able to enhance their role play, social skills, creativity, and imagination, aside from having quiet playtime. Certain factors should be considered before deciding on a final purchase.