Xbox One S 1TB All-Digital Edition Console
Playstation 4 Pro 1TB Console
Hyperkin RetroN 5: HD Gaming Console
Barbella 1500 Classic Pandora 6s Box Arcade Console
Pandora Treasure II Arcade Game Console
Video games are a favorite pastime of many, and they continue to take the world by storm! Avid gamers, as they call themselves, have different personalities, belong in all age groups, and come from diverse backgrounds. They all share the same passion for this form of entertainment.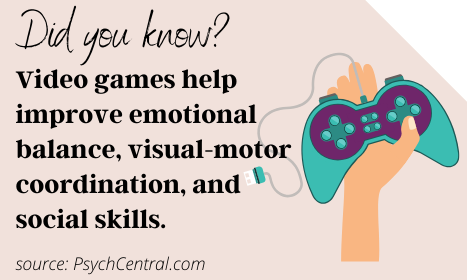 And while video games are getting the flak for their less-than-likable themes, experts agree there are, in fact, advantages that come with playing them:
Emotional balance: Video games don't only entertain gamers; they represent their attitudes, personalities, and dreams. The characters they portray are an expression of their emotions. Many who feel rejected or isolated keep themselves busy and express their feelings through the decisions they make in the video games.
Visual-motor coordination: To win, players need to be alert and focused! It's not uncommon for them to have excellent eye-hand coordination that is particularly useful for diving or racing games.
Uplift Social Skills: Beyond entertaining users, video games are a way for people to get together and have a fun time. Gaming promotes better decision-making and communication skills while also fostering trust, cooperation, leadership, and friendship—all of which apply to real-life situations.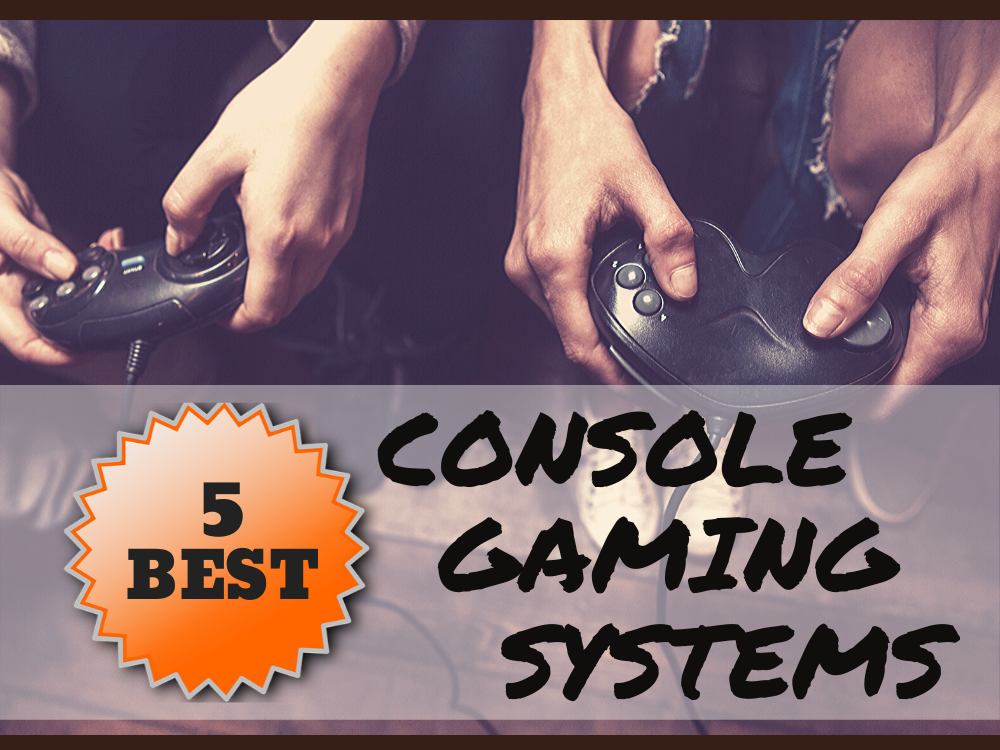 Our list consists of the five best console gaming systems that should take a spot in any gamer's lair:
1. Xbox One S 1TB All-Digital Edition Console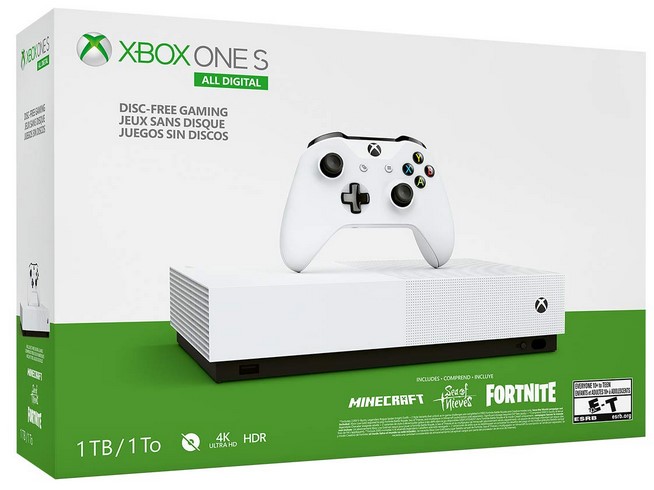 The latest addition to the Xbox family, the Xbox One S 1TB All-Digital Edition Console is the first of the three models to go completely digital. It is a standard 4K free gaming with a 1-terabyte hard drive, giving it more power. You get a bundle that includes the disc-free gaming edition, a wireless controller, a month of Xbox live gold, as well as codes you can download for Minecraft, Fortnite Battle Royale, and Sea of Thieves.
Need to pause or end your game? The Xbox One S 1TB All-Digital Edition Console lets you pick up where you left off on a separate console. Simply log on to your Microsoft account and resume the game on your Windows 10 PC with Xbox Play. Emphasizing convenience, this all-digital Xbox console lets you leave all those physical discs; you simply download the game codes, and you're good to go!
Our Verdict

Get the whole family in on the action with the Xbox One S 1TB All-Digital Edition Console!
---
2. PlayStation 4 Pro 1TB Console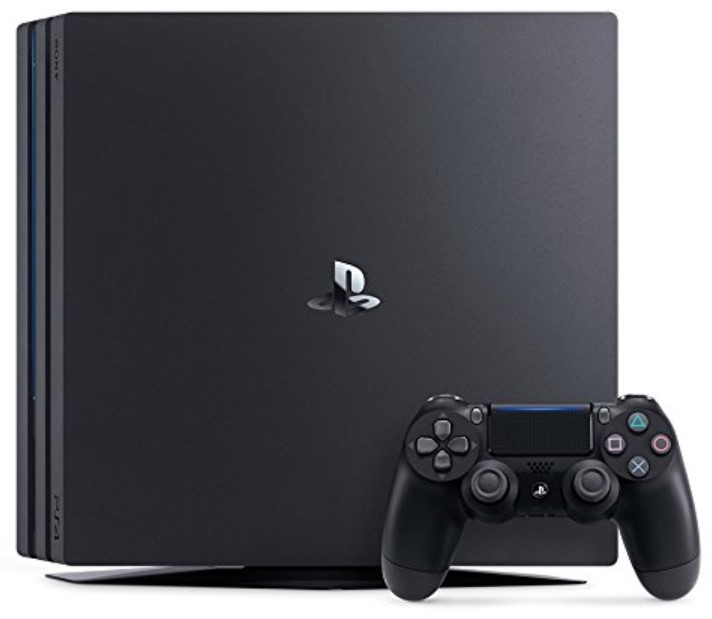 The Playstation 4 Pro 1TB Console emphasizes superior hardware and outstanding graphics. Unlike with the regular PS4, PS4 Pro users don't need a downloadable patch to support a game. You can also enjoy its HDR technology that allows for games to be displayed on your HDR TV for vibrant and life-like entertainment. For an even more heightened gaming experience, gamers can activate the Boost Mode.
A top-rated feature of the PS4 Pro is its 4K TV gaming; the PS4 Pro will outputs gameplay to a 4K TV. A 4K monitor displays excellent game selections. Plus, you can stream videos, shows, and movies to your PS4 Pro at high resolution.
Our Verdict

---
3. Hyperkin RetroN 5: HD Gaming Console
Do you need a gaming console that lets you play them all? The Hyperkin RetroN 5: HD Gaming Console multiple-system compatibility coverage includes NES and SNES, Famicom, Super Famicom, Mega Drive, Genesis, Game Boy, Game Boy Color, and GBA. Use a Power Base Converter to play Master System games. If you want numerous save slots for each game, you got it. The RetroN 5 lets you use up to 10 save slots.
The HD output upconverts your HDTV signal, so you enjoy an output resolution of up to 720p. The RetroN 5 has advanced HDMI features for exceptional filter settings. Another option is the Scan Lines, which presents improved video graphics.
Did you know that it's possible to play without being too close to your console? The RetroN 5's integrated Bluetooth technology features a 30-feet connectivity.
Our Verdict

For multiple system compatibility, check out the Hyperkin RetroN 5: HD Gaming Console on Amazon!
---
4. Barbella 1500 Classic Pandora 6s Box Arcade Console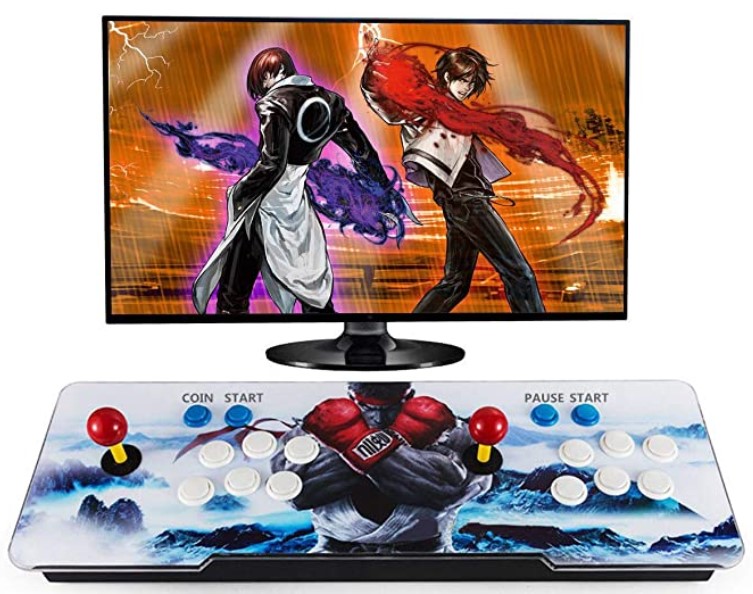 The Barbella 1500 Classic Pandora 6s Box Arcade Console is reminiscent of the good old insert-coin video games. Featuring 1,500 built-in games such as Pacman, Contra, Street Fighter, and Galaga, this arcade console takes you back to the classics! It comes in a waterproof acrylic panel body and has a smooth finish. Enjoy the games on HD resolution and sharp display!
This classic Pandora features two joysticks, six buttons, and a built-in speaker system. It also has four anti-slip rubbers for stability and a flashing light for added fun! This gaming console is perfect for gatherings with friends. Show your kids how fun and straightforward gaming was like some years back!
Our Verdict

Now here are some games for throwback Thursday… Yes, please. Check out the Barbella 1500 Classic Pandora 6s Box Arcade Console!
---
5. Pandora Treasure II Arcade Game Console
The Pandora Treasure II Arcade Game Console has 2,650 built-in games you can play on HDTV monitors and projectors on 1080 HD graphics. It has integrated USB ports and an SD card reader so you can add your downloaded game ROMs. The 3D and 2D games you add will show up on an updated list as soon as you launch them.
This gaming console comes with a display, language, gaming controls, and built-in volume you can customize. Featuring a sleek and ergonomic design, the Pandora Treasure II has a stylish and durable LED-backlit acrylic panel. It is ultra-slim and takes up little space—while allowing up to four players at once!
Our Verdict

Treat your kids to some video gaming fun!