From being a virtually non-existent to a massive industry, online shopping has radically changed the way consumers behave. Gone are the days of enduring long queues, exploring brick-and-mortar shops for that one product you need, and making mandatory cash payments. Retailers can now open their businesses and reach their target market without the need for a physical store.
It's no wonder digital shopping channels are growing at record rates around the world!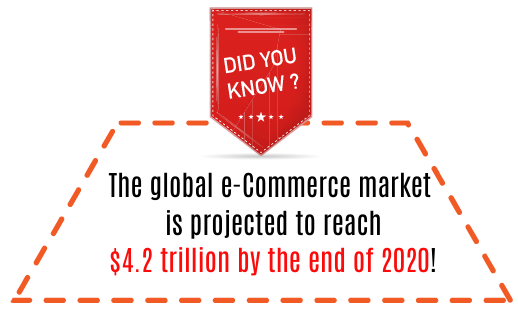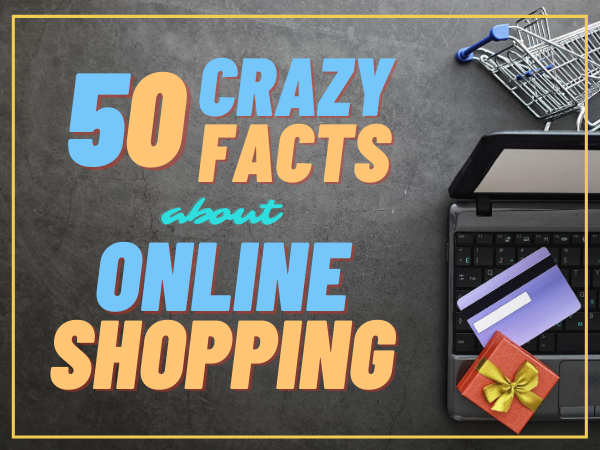 If you're an avid online shopper or interested in starting an online business, here are 50 interesting facts for you:
Online Marketplace Statistics: the US vs. Global Trends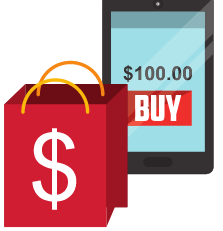 1. Globally, the online marketplace represents 14% of the total share in retail sales. It is projected to reach $4.2 trillion by the end of 2020. ( Statista, 2019)
2. In the US alone, 10% of overall sales in retail come from e-commerce. Experts predicted a slow increase of 2.4% for the first quarter of 2020. (US Department of Commerce, 2020)
3. The most popular online shopping site in the world is Taobao. It is then followed by Tmall; both are from China. America's Amazon is on the third spot. (Statista, 2019).
4. America still leads in the average online shopping revenue per shopper. The country has a $1,804 sales per shopper, followed by the UK with $1,629, Sweden with $1,446, France with $1,228, Germany with $1,064, and Japan with $968. (Invespcro, 2018)
5. Around 230.5 million Americans could be shopping online by 2021. They may browse a product, compare prices, or buy merchandise. (Statista, 2020)
6. The global market in digital shopping is projected to surpass $4 trillion by the end of 2020. This accounts for online purchases of shoes, bags, accessories, and apparel for men, women, kids, outdoor, and sports equipment! (Statista, 2020)
7. By 2024, retail e-commerce sales in the US are predicted to surpass $600 billion. This is a projected 60% increase from the 2019 revenue. (Statista, 2020)
8. Fashion products lead the online selling arena worldwide. Books, music, IT, and events products also make it to the top of the list. (Nielsen Connected Commerce Global Survey, 2018)
9. North America, Asia Pacific, Westen Europe, and Latin America customers mostly purchase travel-related products and services online. Meanwhile, Eastern Europe, Africa, and the Middle East mostly purchase from fashion e-commerce industries. (Nielsen Connected Commerce Global Survey, 2018)
10. Food and Beverage is the fastest-growing e-commerce industry. It is estimated to grow by 38.16 billion by 2021, particularly online grocery shopping. (Emarketer, 2019)
11. During the 2019 holiday season, $1 of every $5 was predicted to be spent for digital shopping. It was also expected that in November and December of the same year, online sales would surpass the $1 billion mark. (Adobe, 2019)
People Shopping Online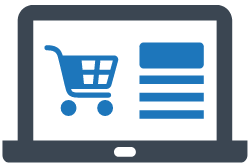 12. Globally, one in every four people purchased goods online. Specifically, it points to 2.05 billion out of an estimated global population of 7.7 billion. (Statista, 2019)
13. America is a nation of online shoppers. 96% of these US residents claimed they made at least one e-purchase in their lives. (Big Commerce, 2020)
14. About 6 out of 10 online buyers shop at least once every month. 26% of these e-shoppers also claim they shopped at least once a week and 3% of them did so daily. (Episerver, 2019)
15. Americans shop because of convenience. Aside from this major reason, they shop via digital channels because of it is a time-saving option (84%), and offers a vast range of product choices (84%). (NPR/ Marist Poll, 2018)
16. Online shopping is more popular among younger generations than older ones. Millennials and Gen Xers spend six hours a week e-shopping. Older generations spend only four hours weekly. (Forbes, 2019)
17. Women dominate men when it comes to online buying. Around 60% of these females regularly shop at Amazon. (First Insight, 2018)
18. However, men make more expensive online purchases than women. Only 18% of females, as opposed to 36% of males, said they would gladly buy items with a $1,000 price tag. (NPR/ Marist Poll, 2018)
19. Men are biggest purchasers of electronic devices. Their other purchases include airline tickets, concert tickets, and tickets for sporting events. (NPR/ Marist Poll, 2018)
20. 9 out of 10 US shoppers are impulse buyers. Giving in to the temptation of buying unwisely, each person spends an average of $81.75 per shop. This is common among millennials. (Finder, 2017)
21. The majority of American digital consumers are brand-conscious. 73% of them look for a particular brand, and 18% prefer the retailer's recommendation..(NPR/ Marist Poll, 2018)
22. A credit card is the preferred payment mode of online shoppers in the world. Others use Paypal and Debit cards. (Statista, 2017)
23. American shoppers willingly share their data online. About 90% of them don't have issues with email sign-up in return for discounts and promotional offers. (Smarterhq, 2019)
24. In 2019's Black Friday, Americans spent $87 billion in online shopping. (Finder, 2019)
Breaking Down Online Purchase Behaviors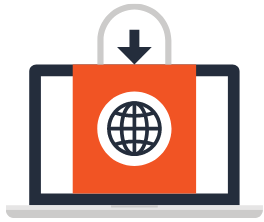 25. Clothing is the most popular online purchase. Around 59% of consumers also buy books, movies, music and games, and shoes. (Statista, 2020)
26. Only half of Americans prefer mobile payment, unlike 94% of Chinese consumers. (Statista, 2018)
27. About 89% of American digital consumers favor Paypal over other e-wallets. They prefer the easier company's convenient payment options. (Statista, 2020)
28. Shopping for occasions begin online for 6 out of 10 American buyers. It was also found out that 84% of them do their search within a 48-hour time frame. (ThinkGoogle, 2018)
29. Roughly 75% of American online shoppers want a new item every month. For e-retailers, this means that you must regularly update your inventories and items! (Salesforce, 2018)
30. Negative shipping experience made Americans stop shopping via digital channels. Around 77% of 3,000 digital consumers who were asked said. (BigCommerce, 2019)
31. The majority of digital shoppers purchased an item while in bed. Around 23% reported clicking the "buy" button while in the office, and 20% shopped online from their bathrooms! ( Aptude, 2020)
Online User Reviews and Product Satisfaction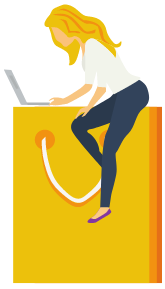 32. Shoppers research their items first via social media platforms. Product reviews and recommendations influence 51% of e-consumers' shopping decisions. (Statista, 2019)
33. Millennials prefer online shopping items on official e-stores and company websites. This trend is seen to rise by 35% in 2030. (DigitalCommerce360, 2019)
34. For the American consumer, looking at online product reviews is a must. Every 6 in 10 e-consumers make their purchase decisions based on positive and negative reviews. (NPR/ Marist Poll, 2018)
35. Free shipping encourage American shoppers to buy online. 9 out of 10 e-consumers stated they would wait longer for product delivery because shipping fee waivers are a budget-saver for them! (NPR/ Marist Poll, 2018)
36. Around 7 out of 10 American shoppers check the returns page before making an online purchase. They want to be sure about the terms for product returns should they not meet expectations. Consumers want the best value for their money. (Invescpro, 2018)
37. Roughly 56% of US shoppers prefer available recommendations from e-retailers. Of these consumers, 18% say it is a major consideration for them. (NPR/ Marist Poll, 2018)
38. The majority of Americans express satisfaction over their online purchase. About 91% of them never (26%) or rarely (65%) return the product. (NPR/ Marist Poll, 2018)
39. American digital consumers kept an online purchase they wanted to return. About 56% of them said they didn't want to deal with the inconvenience of the return process (58%), missed the return window (20%), and didn't want to pay high fees for purchase return (14%). (NPR/ Marist Poll, 2018)
Abandonment of Virtual Carts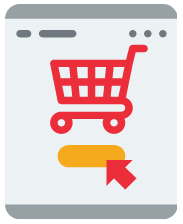 40. Shipping-related costs are the top reason for cart abandonment. These were agreed by 63% of American online shoppers who didn't want to pay high shipping costs, hidden fees, tax-related and custom-related fees. (NPR/ Marist Poll, 2018)
41. Nearly half of American shoppers (46%) find by faulty discount codes and high shipment fees off-putting. They also do not tolerate longer delivery time (36%), repeated entry of credit card information (30%), and repeating shipment information (25%). (Statista, 2019).
42. Follow-up emails concerning cart abandonments are opened and read at a rate of 45%. Around 21% of the opened emails received click-throughs. Half of these shoppers completed their purchase from the e-site. (Moosend, 2020)
Social Media E-Commerce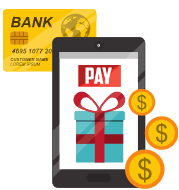 43. Facebook leads the social platform for online retailers. Following closely behind are YouTube (26.38%) and Twitter (6.21%). (Socialnomics, 2018)
44. About 40% of modern companies generate sales via social media. One-fourth of companies use Facebook. (Forbes, 2018)
45. Meanwhile, the highest average order value for e-commerce goes to Pinterest ($154). Because paid socials deliver a higher AOV than organic results, Instagram ($103), (Facebook at $69), and Snapchat ($57) are also on the list. (MobileMarketing, 2019)
Webstore and Mobile E-Shopping Experience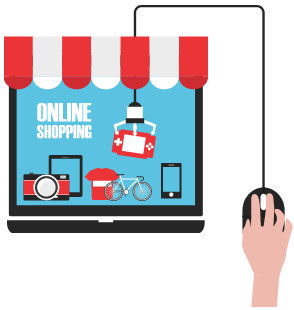 46. Amazon is the leading American mobile shopping app. The app has 150.6 million users, followed by Walmart with an e-audience of 86.05 million. (Statista, 2020)
47. Smartphones are the number one device for retail website visits. About 46% of visitors that used smartphones made an online purchase. (Statista, 2020)
48. E-consumers prefer Windows OS when placing their online orders on the desktop. For this reason, retailers always consider user experience when creating their e-commerce software! (Statista, 2019)
49. About 25% of digital shoppers have used a voice home assistant in making a purchase. They also use this service to research popular products (51%), add to their shopping lists (36%) and track their packages (30%) (Navar, 2017)
50. Nearly half of American shoppers prefer mobile than in-store purchases. It is recommended for online stores to use mobile optimization techniques to customize their customer's buying experience and make it more convenient for them! (Ibotta, 2018)
The Bottom Line
Without a doubt, e-commerce is taking the world by storm! Experts project that, in the coming years, more online shopping trends and developments can be expected. Consumers and retailers alike are excited about what these trends will bring to the online shopping landscape!