* Renew Life Ultimate Flora Senior Formula Capsules
* Culturelle Daily Probiotic Digestive Health Capsules
* Advanced Naturals Ultimate Floramax
* Vita Miracle Ultra-30 Probiotics
* Ora Organic Probiotics
Probiotics are known to aid digestion and help maintain gut health. The term refers to live microorganisms that you can consume in the form of fermented foods or supplements.
Studies have shown how probiotics can promote the natural, healthy balance of gut bacteria in your body, which can give you a variety of health benefits. If this balance is disrupted, you can suffer from several digestive issues, allergies, obesity, and many more. Probiotics are advised to be consumed to maintain your digestive health and aid nutrient absorption.
Research has shown how you can further benefit from probiotics. Probiotics can help treat or prevent diarrhea, irritable bowel movement, ulcerative colitis, Crohn's disease, urinary tract infection, and much more.
What are Probiotic Vitamins and How Can They Help You?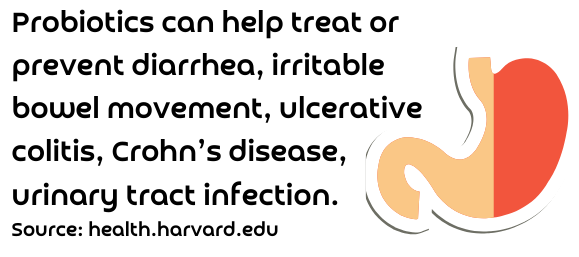 Most probiotics are sold as dietary supplements. Probiotic supplements are required to survive production and storage. They can be destroyed by extreme temperatures and heat pasteurization, so producing them takes extra care and effort.
Choosing the right probiotics should depend on your goals. Do you want it to aid in your digestion, immune health, mood, or cholesterol levels? Knowing what you want them to do can help you pick the right probiotic vitamins for optimum health.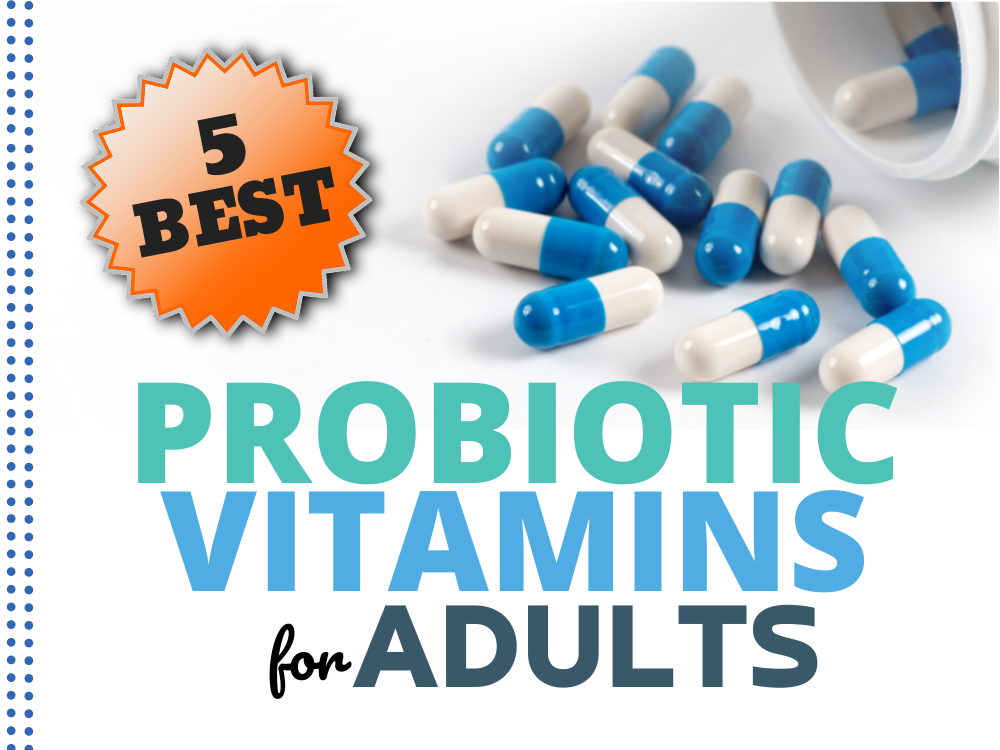 The following are 5 of the best probiotics vitamins for adults. Take a look at them.
1. Renew Life Ultimate Flora Senior Formula Capsules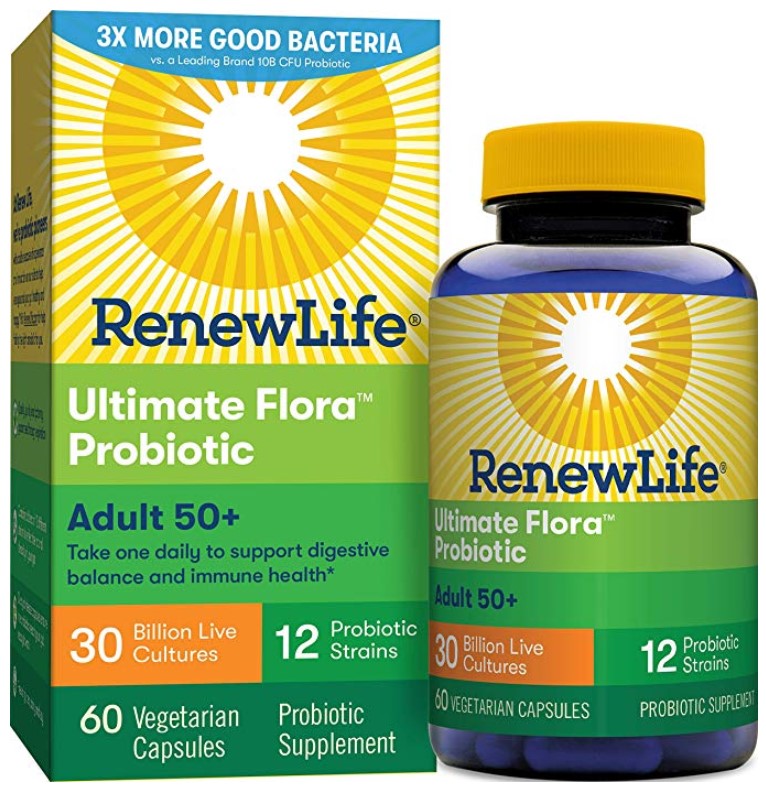 A formula especially devised for adults who are 50 years old and beyond, Renew Life Ultimate Flora Senior Formula Capsules contains 30 billion potent cultures and 12 different strains. All of these can support your digestive and immune health.
Made in the USA, this product is guaranteed with quality, purity, and potency. It was even voted number 1 in consumer satisfaction in 2018. It was formulated from the highest quality global ingredients. Men and women who are 50 years of age and above can take one capsule a day to help relieve occasional constipation and regular bowel movement. The capsules also help replenish Bifidobacteria, which often declines as you age. These vitamins are also are gluten-free, dairy-free, and soy-free.
This product is guaranteed shelf-stable probiotic, which means it does not need to be regulated. You can take it with you, allowing you to keep a healthy balance for your gut.
Our Verdict

Keep your digestive system healthy with the Renew Life Ultimate Flora Senior Formula Capsules.
---
2. Culturelle Daily Probiotic Digestive Health Capsules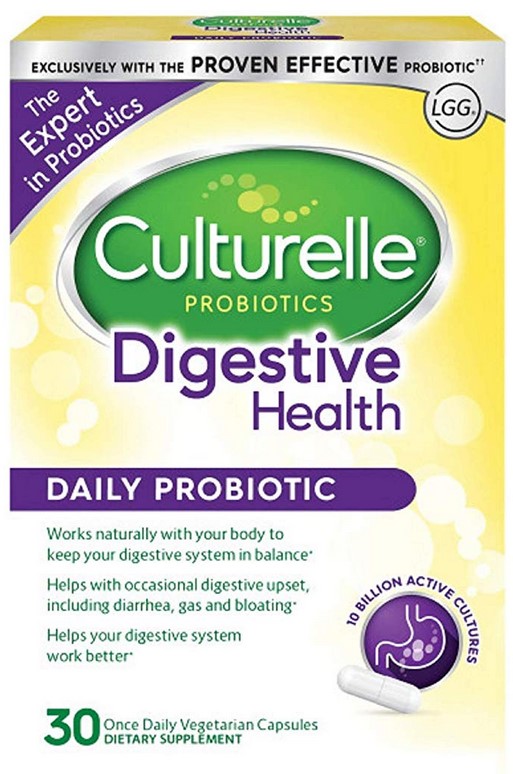 Do you want a supplement that works naturally with your body and keeps your digestive system in balance? Culturelle Daily's Probiotic Digestive Health Capsules is the right choice. This product is powered by Lactobacillus rhamnosus (LGG), which is a proven effective and clinically probiotic strain. This particular strain helps your digestive system work better.
Since it is naturally sourced, LGG works in harmony with your body, keeping your digestive system balanced. It aids occasional digestive upset like diarrhea, gas, and bloating. The package for these vitamins has met the highest standards for purity and potency. It does not require refrigeration either. Store it in a cool or dry spot away from direct sunlight.
Vegetarian-friendly, these capsules do not contain gluten, milk, soy, wheat, or preservatives. If you want to maintain your health and wellness, then taking one capsule a day can help a lot.
Our Verdict

Culturelle… a trusted name in digestive health!
---
3. Advanced Naturals Ultimate Floramax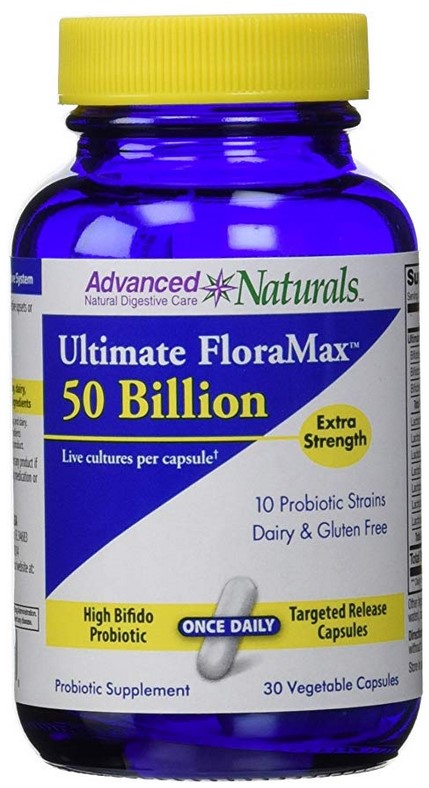 An extra-strength, probiotic formula, Advanced Naturals Ultimate Floramax, contains 50 billion live cultures per capsule. It has 12 probiotic strains that support digestive and immune health, doing a lot to maintain healthy gut flora. Its quality, purity, and potency are guaranteed through expiration.
For adults who need to boost their gut health, they won't go wrong in choosing this supplement. Some attest to its effectivity in aiding with their digestive issues, including bloating and constipation. It is also friendly for those who are vegan and who have other health issues as it contains no dairy, soy, or gluten. The vitamins can be brought anywhere, too, as they do not require refrigeration.
Older adults can highly benefit from these supplements. Taking it once a day can aid in their health and wellness.
Our Verdict

Buy Advanced Naturals Ultimate Floramax from Amazon Prime – Get it within two days and take advantage of Free Shipping! Nice!
---
4. Vita Miracle Ultra-30 Probiotics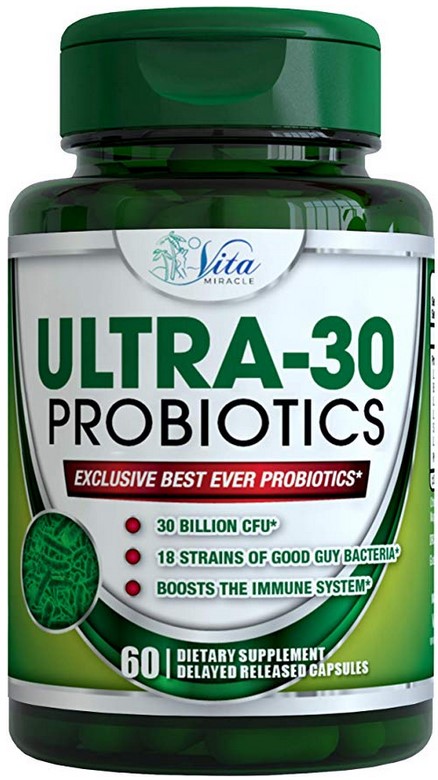 Do you want something more potent? Vita Miracle's Ultra-30 Probiotics are claimed as 20 times more effective than tablets and pearls. It contains 18 strains, almost 2 to 6 times the number of most probiotics capsules.
This vitamin addresses poor overall health, from the immune system and low energy levels to the ability of your guts to absorb nutrients. It enables you to go back to your stress-free, energetic self. For your digestive issues, this product can support your digestion, reducing gas and constipation. This supplement is 100% natural and does not contain artificial ingredients and preservatives.
You can take just one tablet a day to acquire its benefits, although two tablets are recommended daily. If you experience gastrointestinal discomfort, however, then you can decrease the dosage. It is a delayed-release capsule, which means you can take them any time of the day, with or without food.
Our Verdict

Perhaps for those stubborn tummy issues, Vita Miracle Ultra-30 Probiotics is a good option for you! Get back to your normal activities in no time! Try it out!
---
5. Ora Organic Probiotics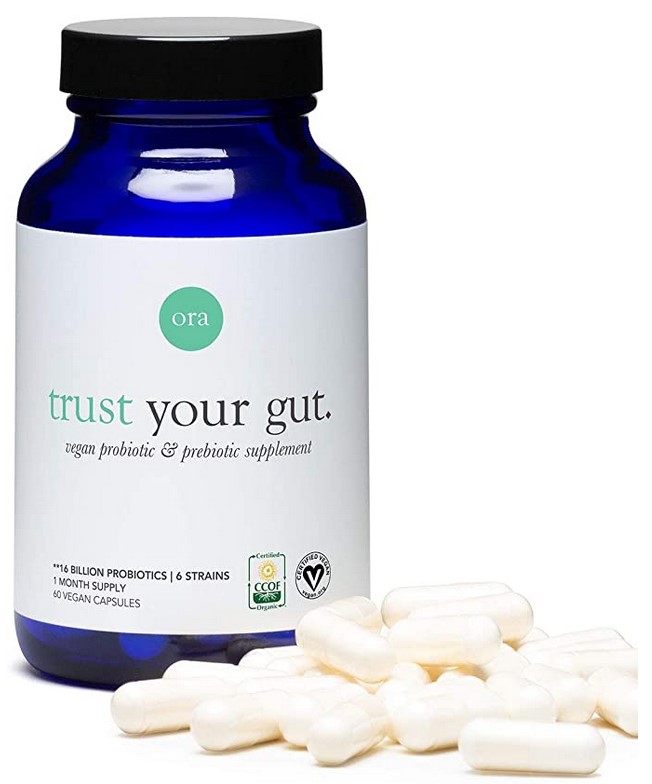 Are you looking for a vegan-friendly probiotics vitamin? Then Ora Organic's Probiotics is the best choice for you with its clean ingredients sourced from a premium quality, organic, and vegan probiotic blend, which is developed in plant-based cultures. It is dairy and gluten-free too. For acid-resistance and survival in your gut, this vitamin is encapsulated in pullulan capsules.
It includes Jerusalem artichoke in every capsule, ensuring that the efficiency of the probiotics is guaranteed. This particular artichoke comes from sunflower root that is high in fiber and a natural probiotic. It helps stimulate and feed Bifidobacteria in the gut. Great for a sensitive stomach, this supplement can aid with your stomach issues every day, like constipation and gas.
It has 16 billion CFU in one serving and six probiotic strains, including Lactobacillus Acidophilus, Lactobacillus Reuteri, Bifidobacterium Bifidum, Bifidobacterium Breve, Bifidobacterium Lactis, and Bifidobacterium Longum. Doctors recommended two capsules a day to ensure you receive the maximum benefits.
You can bring them when you travel too since the capsules are freeze-dried, keeping them active even without refrigeration.
Our Verdict