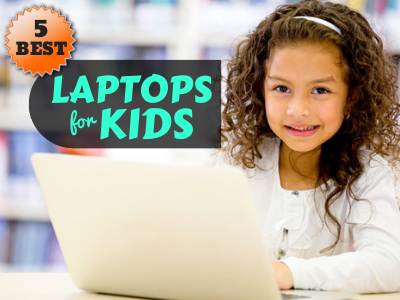 Protecting our children from obscenities online is a top priority. As parents, we understand that you try your best to shield them from the horrible truths of the world. This job has become harder today because news travels fast through the internet. Everything is shareable. In a single tap of a finger, you can post anything on various social media platforms and applications.
School-age children are especially susceptible to online malicious content. At their tender age, they cannot filter the kind of information they consume. With that, they are more prone to believing whatever they see and read online. However, with the integration of gadgets in schools, we are left with very limited options. We need to adapt.
Children need to interact and socialize with others. These are two components of a healthy environment as they progress through adolescent and adulthood. During the school-age years, you can see several changes in your child. This may include the transition from playing alone to enjoying activities with friends. Connections, especially friendships, become more important to them as their understanding of relationships start to grow.
Lucky for them, they can still connect with their friends even without seeing them face-to-face. Technology has made communication easier. Kids these days stay in touch with each other even after school. As they try to navigate through school work and relationships, kids tend to depend on their gadgets more and more.
As parents, you can only do so much. You can set strict ground rules on the use of gadgets. You can try to limit their exposure to technology or impose penalties when they abuse their privileges. You may even implement guidelines and expectations for your kids to follow.
But are these necessary? We believe that giving an impression of leniency will garner a more positive result. Encourage self-discipline on your children. Tell them that good behavior will yield rewards. Guide them as they explore the real-world that is completely saturated by technology. At the outset, exercise your discretion as a parent. Decide which gadget to get for your son or daughter.
Why Buy Your School-Age Child A Laptop?
In 2002, the state of Maine through its then-governor Angus King implemented a statewide school laptop program. The initiative is said to be ahead of its time as the Internet was only at its early stages of development. But King's vision became a reality and made Maine the first state to integrate a statewide laptop program to select grave levels. The Maine Learning Technology Initiative (MLTI) is the only statewide program that offers laptops to each 7th and 8th-grade students and teachers.
Fast forward to years later, laptop computers have become even more relevant in the education system. Academic resources are accessible online. Research can now be fun with the use of interactive videos and online lectures. Some teachers upload student worksheets into the school website for their students to answer at home. But among the many uses of computers, students mainly use it for note-taking. Typing is faster than writing. When students use laptops for note-taking, they are more likely to take note of everything they hear. A study published in Psychological Science looks into the drawbacks of having completely transcribed notes on a screen as compared to hand-written notes. It looked into the adverse effects of digital notes, especially in children's ability to process information. The authors further argued that longhand note-taking is still advantageous over laptop note-taking.
Watch: Watch the benefits of laptop program at St. Thomas School
Setting this data aside, as parents in the 21st century, we understand that you need to put the interests of your child first. At all times. This also entails providing them with the resources necessary to accomplish their goals, especially in school. In our previous review, we hand-picked the Top 5 Best Laptops in 2019 (Please hyperlink the previous review, thank you!). Now, we will shift our focus to our dear parents who are struggling to pick the best child-friendly laptops. We assure you that the products featured here are reasonably priced and will not break the bank.
Things to Consider
Before we focus on the strengths and weaknesses of each of the five products featured here, we need to focus on the preliminaries. These factors will determine every product that you will be set out to buy.
What is the Best Operating System?
We have extensively discussed the different operating systems (OS) in our previous laptop review. In this article, we will not attempt to compare Mac OS and Windows OS, or Chrome OS. Besides, MacBook computers are expensive and we dare say, not is a practical choice for elementary kids. If you have the means, you are free to buy a MacBook for your 7th or 8th grader. But most parents will most likely choose between Windows 10 and Chrome OS. These operating systems are designed to run Microsoft Office, a must in every elementary students' arsenal.
Chrome OS is best suited for running Google Play Store applications. This is a good compromise for when you need to choose between buying a smartphone or a laptop. Laptops equipped with Chrome OS, a Chromebook, are designed to run Google Apps, including games. You can optimize its use when you opt to buy a convertible laptop. Your kids will enjoy Chrome OS in a 2-in-1 laptop because they can also use it as a tablet.
On the other hand, Windows 10 OS is considered to be a more powerful operating system as compared to Chrome OS. It carries with it a more stable and reliable security feature. With the launch of Windows 10 S Mode, the tech giant has time and again, proven that it adapts to the changing world of technology. Windows 10 S Mode caters to kid-oriented laptops and is geared towards the education market. Microsoft puts primacy on security enhancements. Under the S Mode, third-party apps cannot be installed on the laptop. You can block games and other applications based on their content and user ratings. This feature is also available in Chrome OS. You can eventually turn this off whenever you feel like they are responsible enough to filter out the evils on the internet.
It is advised that you look into the specific software that is used in your child's school. They might be limited to a specific operating system. This will eventually dictate your gadget of choice.
Is it Built for Backpacks?
Another thing to consider is the laptop's build. We have to admit, kids are not mindful of their things. What you need for your school-age child is a laptop that is built for everyday wear and tear. It needs to transform from an ordinary laptop to a gadget that will last him until graduation, and beyond. And a laptop to achieve that lifespan, you have to look at its design, especially the casing.
Most kid-friendly laptops in the market today promise spill-resistant keyboards. This means that despite the accidental spillage of drinks, the keyboard will remain fully functional. Yes, there are waterproof laptops like the Panasonic Toughbook as well as Dell's Latitude Rugged Extremes, but they are very expensive. Most importantly, these machines were not designed for children. A typical Chromebook or Windows device comes with reinforced lids and cased in a beautiful rubberized exterior. With this ingenious design, your kid's laptop is shockproof and can withstand drops from a few feet. If you want to go overboard, you can pick those which comply with the stringent U.S. MIL-STD 810G military standard. To pass the standard, the device is subjected to several tests – drop test, vibration test, sand and dust intrusion protection, and shock test. Passing the standard tests validate the ruggedness of the laptop, ensuring its durability, quality, and reliability of the new device.
Watch: Watch how MIL STD 810G is done at Toshiba
Portability is also a big factor in choosing the device that is perfect for your child's needs. This is especially true when they walk to school. You need to consider those that are built for backpacks, light-weight, but durable. Our list features 11-inch to 14-inch laptops that promises great portability and durability at the same time. The heaviest model in this category is a 4.2-pound Chromebook with 14 inches display, which is impressive in its right. But if you are concerned with the weight your middle- or high-schooler carry every day, you can opt for a lighter device. Luckily, most laptops come with carrying bags or handles which makes it even more portable.
What are the Specs?
Battery life, arguably, is the determining factor in choosing a laptop model or brand. Because school children spend most of their day at school, it is important that their laptop can keep up with their hectic academic schedule. Today's tech market has significantly improved the technology that defines laptop battery life. The majority of the new devices carry up to 10 hours of battery life, enough to cover the entire school day.
Of course, various factors affect battery life. For the most part, it will depend on the processor. The more powerful the processor, the shorter the battery life as it will easily use up the power source, especially when not plugged in on an outlet. If you are getting an entry-level laptop, Intel Celeron or Pentium processor will do. These are the minimum requirement for a device to run Microsoft Office. Tasks, like taking notes, writing school papers, or making presentations on PowerPoint, will run seamlessly on Intel Celeron or Pentium processors. But if you can afford a more powerful processor, we recommend going for Core i5 or i7 or i3 at the very least. This will allow your kid to stream online lectures and educational videos without the unwanted lag.
A 2-in-1 convertible laptop is a more appealing choice. These models carry a fully-packed processor and features. Convertible or detachable laptops double as a tablet. With hinges that allow the device to rotate at 360 degrees, you are giving your child the best of both worlds. We do not recommend this kind of laptop to younger kids as they tend to be less durable. Hybrid laptops easily give up through ordinary wear and tear. Most importantly, they come with a hefty price tag so your kid should know how to care for his or her convertible.
Watch: Everything you need to know about 2-in-1 laptops are in this video!
In terms of memory and storage capacity, most laptops come with a 4GB or Ram and 64GB or flash memory. Since the laptop will be used for school, it is best that you consider getting a higher storage capacity. The operating system alone will take up more than 20GB of storage space. Having a higher storage will allow your kid to optimize their device.
Should I also Consider Graphics and Games?
Absolutely.
Just because you are getting your son or daughter a laptop for school, that does not mean that it cannot be fun. Gaming is a built-in feature in gadgets like these. If you would like, you can make sure that what they are playing is educational. Microsoft has found a way to make Minecraft both fun and educational. Your kid can explore many adventures while solving math problems, puzzles, answering Science trivia, and more. You do not need to impose strict rules on computer games. Find a way to work around it.
Respect the Tech
Providing your son or daughter with a laptop will test your parental instinct. You are giving him or her the ability to access the world through the internet. You must develop healthy ground rules that will make things easy for both parties. Teach them to be responsible in using the laptop – respect the technology. Explain to them how to properly care for their device, and you should lead by example. You can show them how to navigate the device and how to access various applications. Be present in choosing age-appropriate applications. This is very important because they are still developing mentally, and psychological and accessing malicious webpages and applications will affect their well-being.
Methodology
Now that you know the basic considerations in choosing the best laptops for kids that will suit your budget and your kid's needs, here is a list of the Top 5 Best Laptops for Kids. This list consists of Chromebooks and Windows devices from various brands. The different laptop models are ranked based on their Size, Processor, Built, Battery Life, Over-all Specs, and Price. These features are given a star rating between to . An overall rating will be provided for each brand with the highest being (5/5).
The chart below highlights the comparison of the characteristics of each laptop model. A detailed review will be provided to help you in choosing what suits you best:
Comparison Review Chart: 5 Best Laptops

Acer Chromebook Spin 11

Dell Chromebook 5190

Asus VivoBook Flip 14

Lenovo Yoga Chromebook C630

Microsoft Surface Go

Model Name
Chromebook Spin 11 R751TN-C1Q0
Dell Chromebook 5190 2-in-1 for Education
ASUS VivoBook Flip 14 J401MA-YS02 14"
Lenovo Yoga Chromebook C630 Convertible
Microsoft Surface Go
Operating System
Chrome Operating SystemTM
Chrome Operating SystemTM
Windows 10 Home in S mode
Chrome Operating SystemTM
Windows 10 Home in S mode
Processor
Intel® Celeron® N3350
Intel® Celeron® CPU N3450
Intel® Celeron® N4000 Processor
8th Generation Intel® Core™ i5-8250U Processor
Intel® Pentium® Gold Processor 4415Y
Processor Speed
1.1 GHz Dual-core (2 Core™)
1.1GHz
2.6 GHz
1.6 GHz
–
Available Colors
Silver and White
Black
Gray
Midnight blue finish
Silver
Storage (Hard Drive Size)
32 GB
32 GB
64 GB
128 GB eMMC
64GB eMMC or 128GB sold-state drive (SSD)
RAM
4 GB
4 GB
4 GB
8 GB
4 GB or 8 GB
Display Size
11.6 inches HD
11.6 inches
14 inches
15.6 inches
10 inches
Native Resolution
1366 x 768
1366 x 768
1920 x 1080
1920 x 1080
1800 x 1200
Graphics
Intel HD Graphics 500 GPU
Intel HD Graphics
Intel HD Graphics 615
Integrated Intel® UHD 620 Graphics
Intel® HD Graphics 615
Wireless connectivity
Wi-Fi 802.11ac
Intel® Dual Band Wireless AC 7265 (802.11ac) 2×2 + Bluetooth 4.2
Wi-Fi Connectivity';

Bluetooth 4.1

Intel® Dual Band Wireless-AC 7265 (2 x 2);

Bluetooth® 4.1

Wi-Fi;

LTE Advanced

Ports
USB-C; USB Type-C; USB 3.0
USB 3.0; microSD port
SD card slot;

Micro HDMI;

MicroUSB 10;

MicroUSB;

USB Type-C

2 USB-C;

USB 3.0;

MicroSD slot

USB-C;

Surface Connect port, Surface Type Cover Port;

MicroSDXC Card Reader

Input
Keyboard;

Touchpad;

Stylus

Non-backlit keyboard;

Touchpad

Chiclet keyboard;

Touchpad;

Compatible with Asus Pen

Backlit Keyboard;

Touchpad

Keyboard;

10 point multi-touch touchscreen

Camera
720p camera
720p camera
VGA camera
720p HD camera
5.0MP front-facing camera with 1080p Skype HD video;

8.0MP rear-facing autofocus camera with 1080p HD video

Weight
3 pounds
3.08 pounds
3.3 pounds
4.2 pounds
1.15 pounds
Size
11.7 x 8.1 x 0.8 inches
12 x 8.2 x 0.8 inches
12.9 x 8.9 x 0.6 inches
14.2 x 9.8 x 0.7 inches
9.65 x 6.9 x 0.33 inches
Battery Life
Up to 10 hours
Up to 13 hours
Up to 36 hours
Up to 10 hours
Up to 9 hours
MIL-STD-810G

Compliant

Yes
Tested
–
–
–
Touchscreen
Yes
Yes
Yes
Yes with multi-touch technology
Yes
Stylus Accessory
Comes out of the box
Optional Dell Active EMR Pen for additional charge
Comes out of the box
–
Surface Pen sold separately
360° spin
Yes
Yes
Yes
Yes
–
Fingerprint Scanner
None
None
Yes
None
None
Online Price
Starts at $274.99
Starts at $419.00
$349.99
Starts at $549.99
$399.00;

Surface Pen $99.99;

Type Cover $129.99

Warranty
Standard warranty
1 year manufacturer's warranty
1 year manufacturer's warranty
1 year manufacturer's warranty
1 year limited hardware warranty
Remarkable feature
Affordable for parents; Student-friendly; Promises to maximize students' learning experience; Fully flexible laptop that will allow students to get the most from their education;

Antimicrobial Corning® Gorilla® Glass; Equipped with a Wacom EMR stylus;

Military Grade Durability;

Google Android Play Store;

360° dual-torque hinge

Cost-effective device best for school-aged children, parents, and teachers;

Tested to withstand a 30 inches drop;

Spill proof keyboard;

Durable design

Slim, stylish, and lightweight device with impressive graphic display;

Durable hinges with 20,000 hinge test;

Full-size keyboard for comfortable typing;

One-touch access with Windows Hello Sensor and fingerprint access

Preloaded with Google Chrome and G-suite;

Comes with 100 GB Google Drive free storage valid for 2 years

Enterprise-grade protection with Windows Hello face authentication;

Portable, efficient, and reliable device;

Comes with Microsoft Office 365 Home 30-day trial
The Details
 Acer Chromebook Spin 11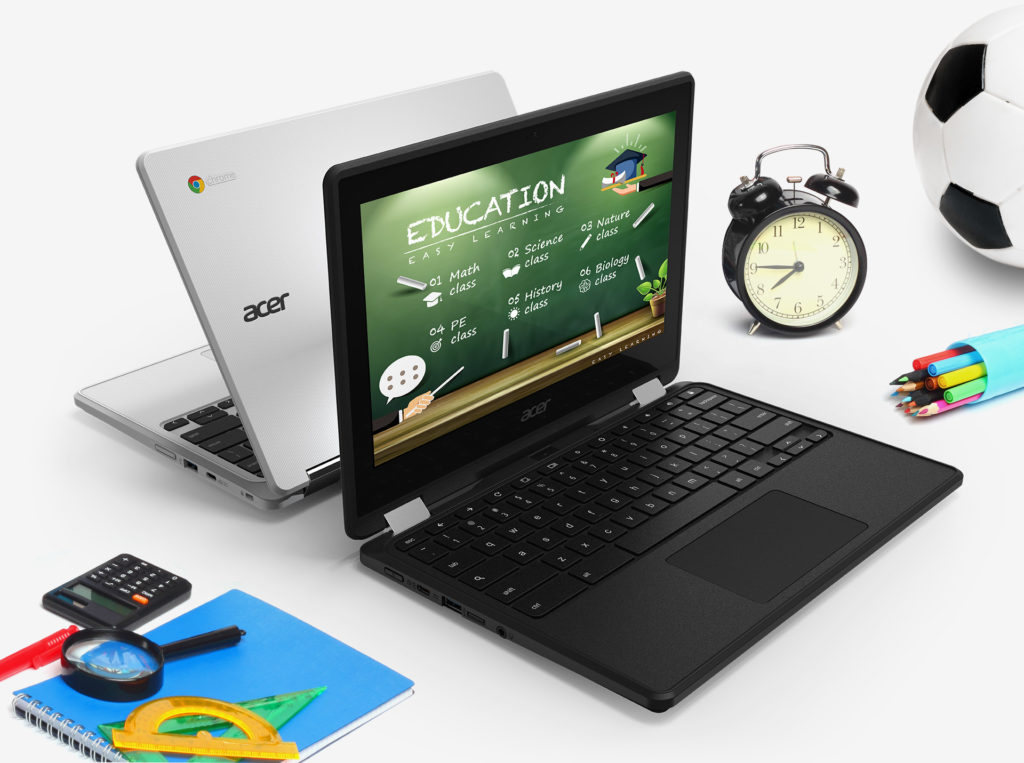 Watch: Acer Chromebook Spin 11
The Acer Chromebook Spin 11 is designed to keep on working and to withstand the rigors of student life. With the Military Grade Durability, this ChromebookTM is built with an impact-resistant body that can take the daily wear and tear at school. You do not need to worry about accidental falls or knocks. Acer launched this model specifically for budget buyers. It is an affordable and practical choice for a 2-in-1 hybrid laptop, ideal for classrooms. For less than $300.00, you get a durable hybrid laptop for your school-age child. At that price point, it is an impressive device with a seamless and attractive design. Despite the plastic cover, it sports a silk-textured exterior that elevates style and brings an elegant finish to the design. Another ingenious feature is the Antimicrobial Corning® Gorilla® Glass which is a cleaner, and tougher glass that doubles as a touchscreen.
Specifications
Acer went beyond what is expected for the Spin 11 design. The glass screen itself makes it more ideal for classrooms. As parents, you will be at peace that your child's laptop is safe from any odor or stain-causing bacteria on the touch displays. This innovation makes using the touchscreen more hygienic and child-friendly at best. Plus, the unit also comes equipped with a Wacom EMR stylus. Expect to write naturally with fast and accurate control. This alone adds to the unsurpassed usability of the Acer Chromebook Spin 11.
Acer takes pride in balancing affordability, durability, and usability. The Chromebook Spin 11 is powered with a dependable Intel Celeron processor, which is a good way to introduce your kid to laptop computers. Right out of the box, the device is running on Chrome OS with 1.10 GHz
Quad-core (4 Core™). In terms of storage space, it carries a standard 4 GB memory and a flash memory capacity of 64 GB. You can easily access the Google Android Play Store and with the 360° dual-torque hinge, playing games is more fun on tablet mode. But because of the 3-pound weight of the laptop, using it on tablet mode can be quite a challenge, especially to the kids. The 11.7 x 8.1 x 0.8 inches vibrant display makes up for the weight. Despite the thick bezels, the device still packs an attractive and stylish design.
On top of all these remarkable features, the laptop can keep up with your child's schoolwork with up to 10 hours of battery life. And with a tamper-proof keyboard, you need not worry about the accidental spillage from recess or lunch.
| | |
| --- | --- |
| PROS | CONS |
| Inexpensive | Bulky |
| Military grade durability | A bit heavy |
| Long battery life | Low-end processor |
| Built for students | Limited storage space |
| Fully flexible | |
| Durable 360° dual-torque hinge | |
| Equipped with Antimicrobial Corning® Gorilla® Glass | |
| Equipped with a Wacom EMR stylus | |
Our Verdict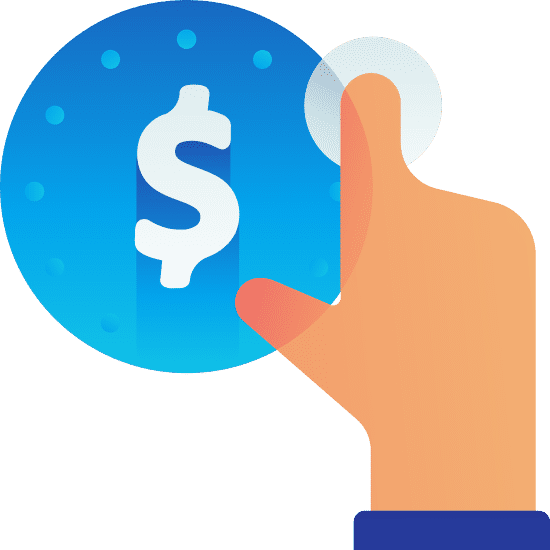 Price ​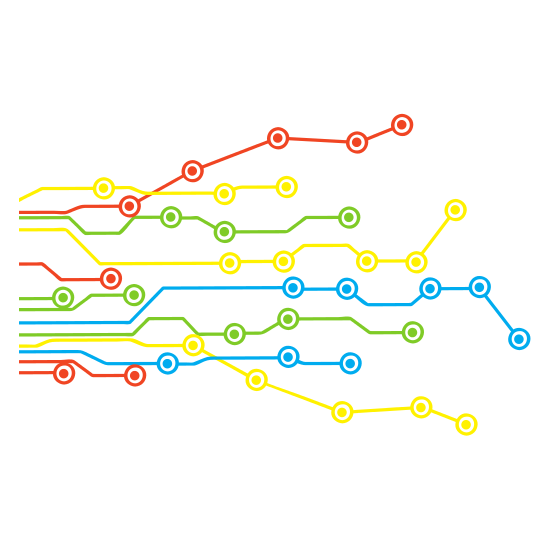 Processor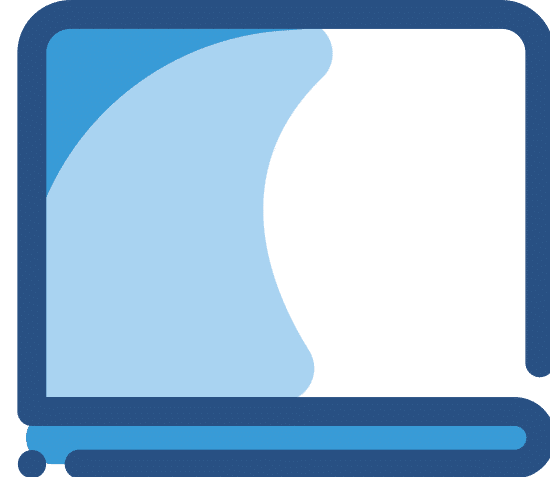 Display ​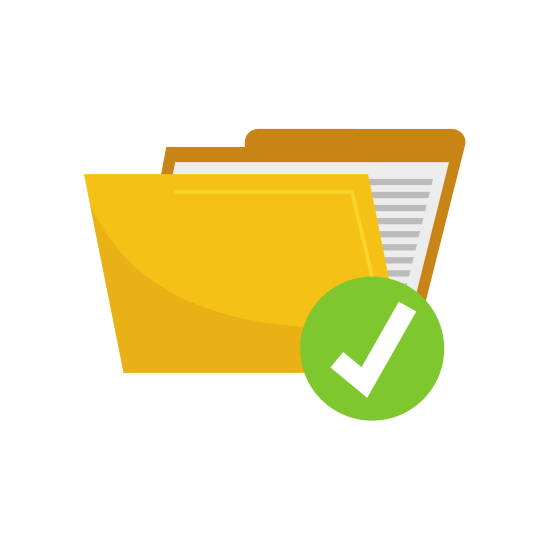 Storage ​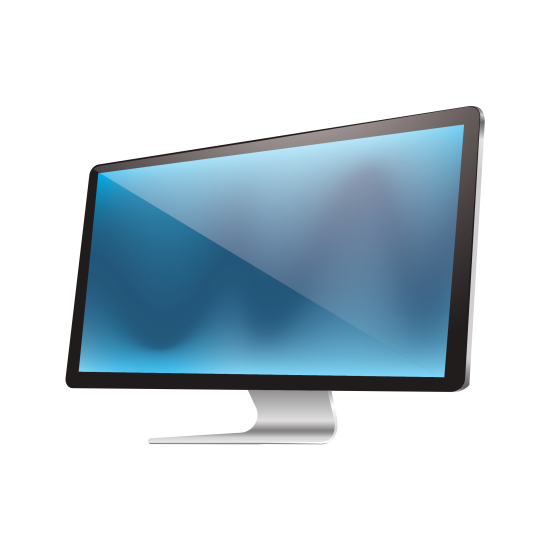 Build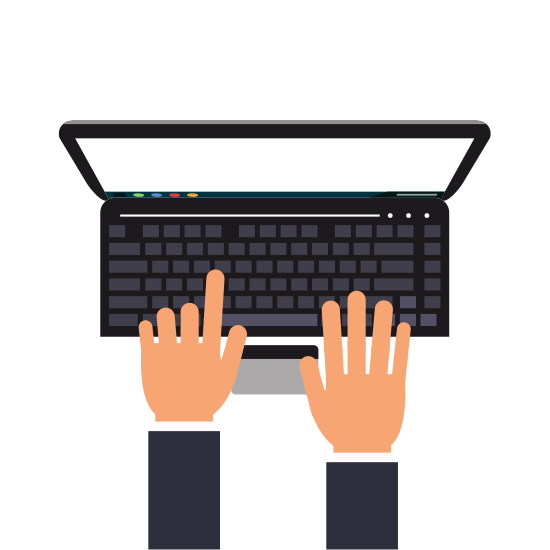 OVERALL (4.4/5)
Do you need quality at an affordable price? Check out the Acer Chromebook Spin 11 on Amazon!
---
Dell Chromebook 5190 2-in-1 for Education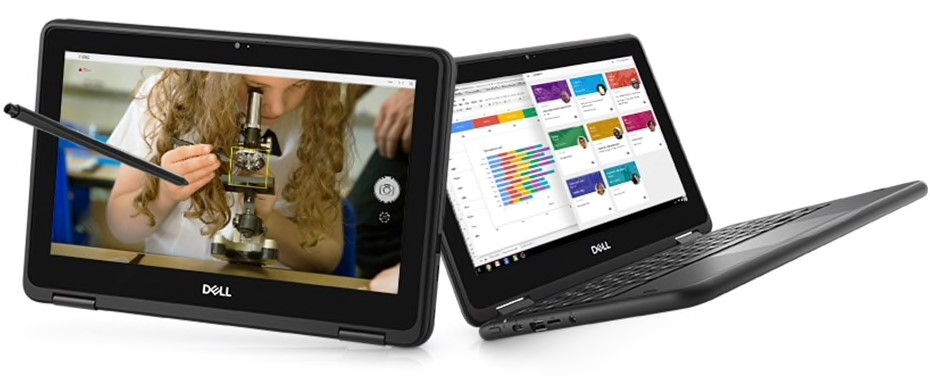 Watch: 5190 Chromebooks and 2-in-1s For Education
Dell is contributing to the world's education system by empowering student-led learning through its innovative laptop designs. Among the most remarkable student-friendly device they have is the Dell Chromebook 5190 2-in-1 for Education. A cheaper model, the Chromebook 51990 is also available. Unlike the Chromebook 5190 2-in-1, it does not come with a touchscreen display. What sets the 2-in-1 for Education model is it is specifically designed to fit in the classroom. Dell offers a Compact Charging Cart which is both efficient and reliable. This particular device is favored by many educators, and with the compact charging cart, it makes charging and storing easier. In fact, the cart can store up to 36 units at once.
At first glance, Chromebook 5190 2-in-1 is boring. With the black plastic block exterior with the signature Dell logo, there is no denying that the laptop is plain. Without the Chrome emblem on the left-hand corner of the casing, there will be no pop of color on the laptop. Compared to the intricate details on the Acer Chromebook Spin 11, this product gives the impression that no effort went into the exterior design. However, the Dell Chromebook is a straightforward device. It focuses more on the utilitarian aspect, instead of first impressions.
Specifications
The 11.6-inch convertible laptop comes with a 1366 x 768 (HD) and offers a vivid display, especially in tablet mode. As it is constructed for classroom collaboration, the Intel® Celeron® dual-core and quad-core processors are a reasonable processor. Naturally, the laptop runs on Chrome OS with G-Suite for Education and other downloadable applications from Google Play Store. Just be mindful of the 4 GB RAM and 32 flash storage capacity, the same as the first product on the list.
Watch: Watch the 5190 Chromebooks and 2-in-1s For Education Ecosystem Video
Chromebook 5190 2-in-1 for Education is perfect for active school kids. They can view and make notes on the screen from any angle or mode. Kids may want to lay it flat, or make a little tent out of the laptop, or turn it into a tablet. Whatever they want to do with the Chromebook, it can handle all the twists and turn. Of course, it will work perfectly on laptop mode. While on tent or tablet mode, they can take advantage of the camera and record lectures. It takes  a perfect viewing angle that will seamlessly record every detail of the classroom instruction. Plus, when you get the optional Dell Active EMR Pen, your kid can take digital notes.
Aside from the horsepower that the unit packs, it also carries durable exterior hardware. It comes with a sealed, and spill-resistant keyboard that makes it kid-proof. The rubberized protective bumpers intelligently place along the base and the screen adds to the superior build of the laptop. Your kid can simply throw it inside his or her bag without worrying because it MIL-STD-810G tested. Dell claims that it can withstand a 30-inch drop. This is probably why it weighs more than the Acer Spin 11, but promises the same 10 hours of battery life.
| | |
| --- | --- |
| PROS | CONS |
| Kid-friendly design | Heavy |
| MIL-STD-810G tested | Plain exterior design |
| Long battery life | Low-end processor |
| Durable design with rubberized bumpers | Limited storage space |
| Extensive modes | Stylus (Dell Active EMR Pen) does not come out of the box |
| Availability of Dell Compact Charging Cart | Expensive |
Our Verdict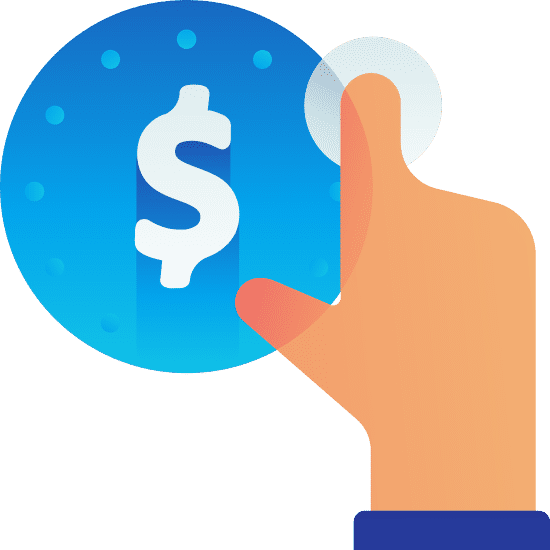 Price ​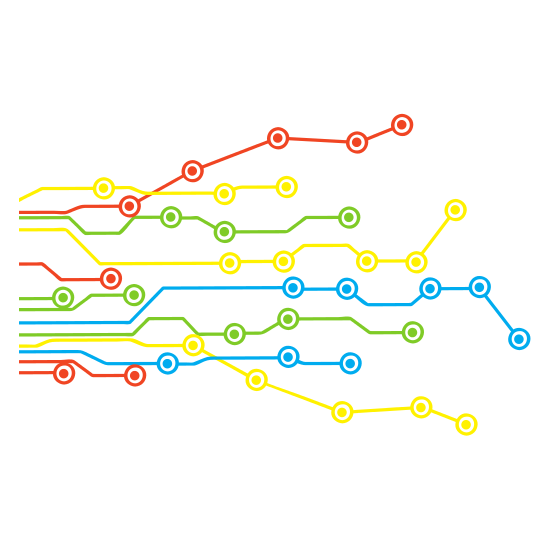 Processor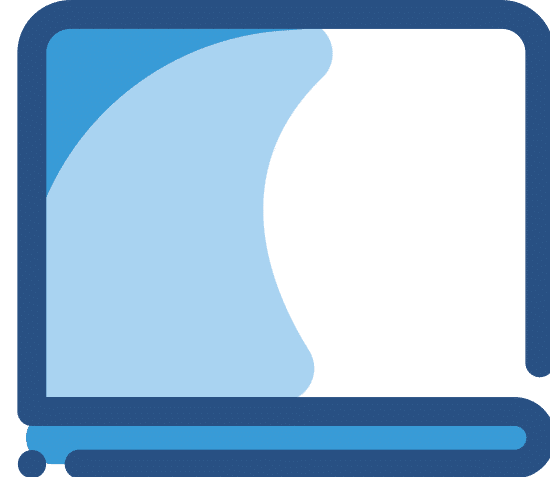 Display ​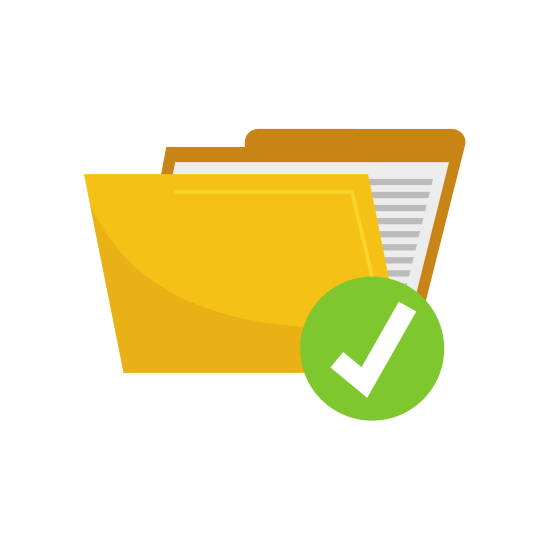 Storage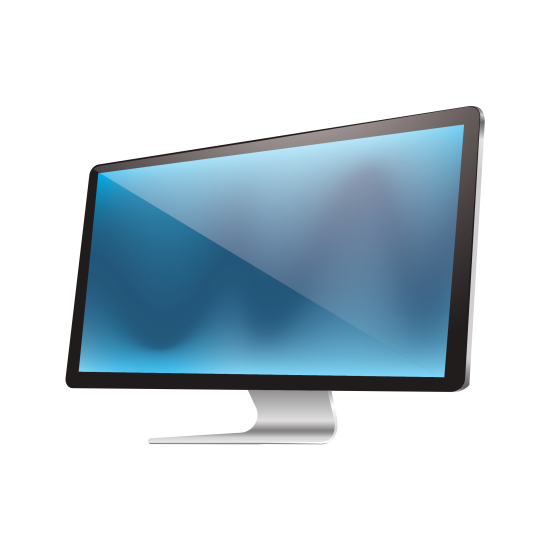 Build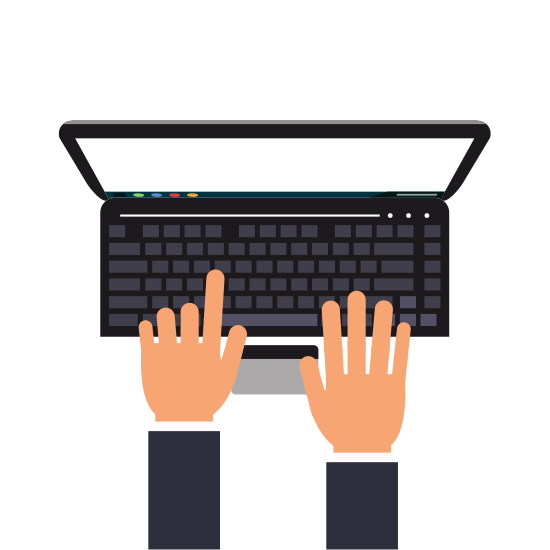 OVERALL (4.1/5)
DELL… a trusted name in laptops! With Amazon Prime, you can be working on a new laptop within two days.
---
ASUS VivoBook Flip 14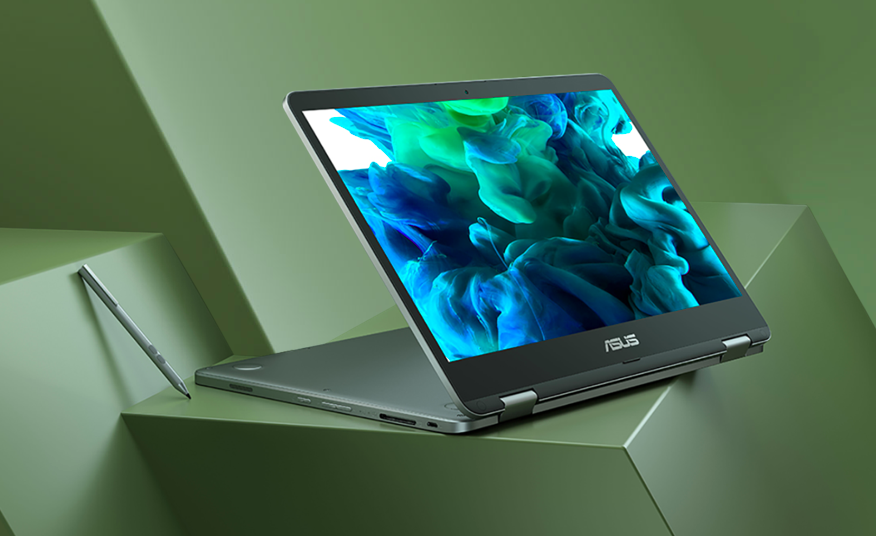 Watch: Asus VivoBook Flip is Beyond Flexible
The ASUS VivoBook Flip 14 2-in-1 laptop takes multitasking and entertainment to the next level – it is beyond flexible. It can transform ordinary schoolwork into an enjoyable task. As a parent, this should be on the top of your "must-have" list. Your kid will enjoy transforming their stylish VivoBook laptop into a handy tablet. With Windows 10 in S Mode, you are assured that your child's unit will be safe from any suspicious malware or apps on the internet. The operating system makes it compatible to run the Microsoft app-based operating system, which comprises most of the applications used at school. Plus the fingerprint scanner on the upper right corner of the touchpad adds another layer of security.
When ASUS launched its 14-inch VivoBook Flip, it easily became one of the thinnest and most lightweight 2-in-1 touchscreen laptops on the market. Cased in a durable metal hinge, kids can easily convert it from laptop mode, flip it to Tent Mode, Stand mode or Tablet mode. This is precision engineering at its finest, equipped with alloy-steel gears for smooth rotation. It is the slimmest and lightest model within the ASUS VivoBook Flip range. The 14 inches glossy screen features a remarkable NanoEdge FHD ultra-narrow display with 178° Wide-view technology. ASUS was able to fit a full HD display into a 13-inch frame all thanks to its NanoEdge technology. This is a great innovative design that enables a superior quality display powered by an Intel® Celeron® N4000 Processor. As you can deduce, this VivoBook model carries the same low-range processor from Intel.
Specifications
The incredible 73% screen-to-body ratio offers an immersive viewing experience. VivoBook Flip 14 weighs 3.3 lbs, which is significantly lighter for a 14-inch convertible laptop. As to its specific dimensions, it is a full 12.9 x 8.9 x 0.6 inches. It measures a mere 0.6-inch in thickness making it the thinnest convertible laptop on this list. And, it is the perfect choice for the ultimate touch experience. With its high-precision touch sensors, the touchscreen offers great sensitivity making it a superior tablet. ASUS promises that it can sense even the subtlest of touches. The BoxWave ASUS Transformer Book T100 Stylus Pen makes the touchscreen experience even better.
Your middle schooler can take his or her VivoBook Flip 14 anywhere and it always guarantees performance and efficiency. The Intel Celeron processor with 4 GB RAM and a 64 GD SSD makes it a cost-efficient and battery-saving device. It carries a reasonable storage space for classroom assignments, papers, files, and even multimedia files. It is purposefully designed without a fan, which significantly reduces noise. This means less distraction when your child is working on a paper, presentation, or simply watching a video or movie. With ASUS SuperBattery technology, your kid can easily get through the day with enough juice on the laptop. Complemented with ASUS Battery Health Technology, VivoBook Flip 14's 36-hour battery life will not easily deteriorate with proper care.
| | |
| --- | --- |
| PROS | CONS |
| Large display | Heavy |
| Stylish, slim and lightweight | Non-backlit keyboard |
| Features an HD display | Not MIL-STD-810G tested |
| Long battery life | Low-end processor |
| Larger storage space | |
| Extensive modes | |
| Comes with Windows S Mode | |
Our Verdict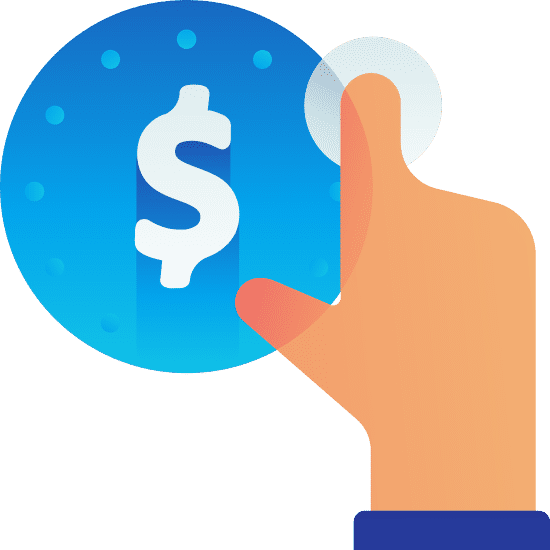 Price ​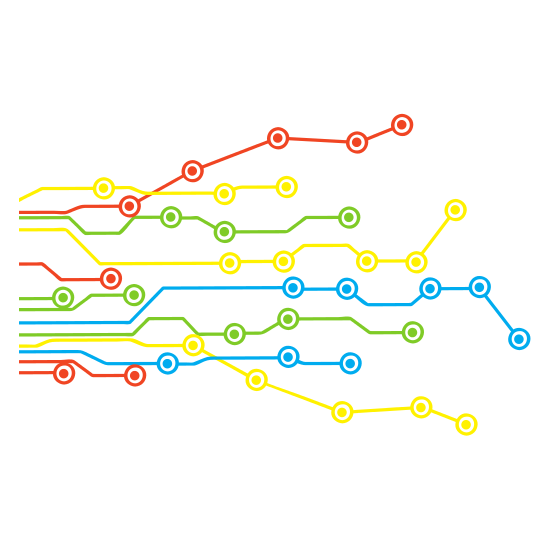 Processor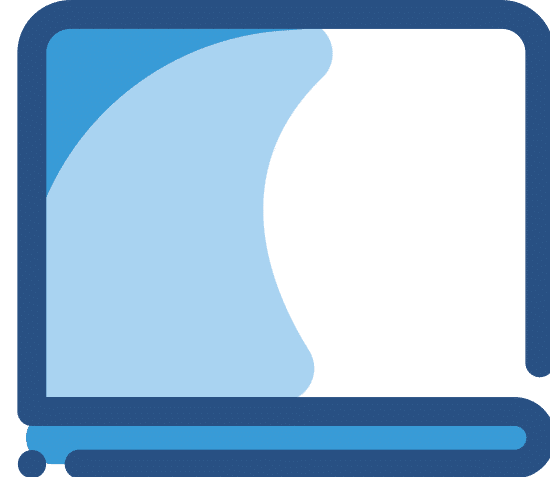 Display ​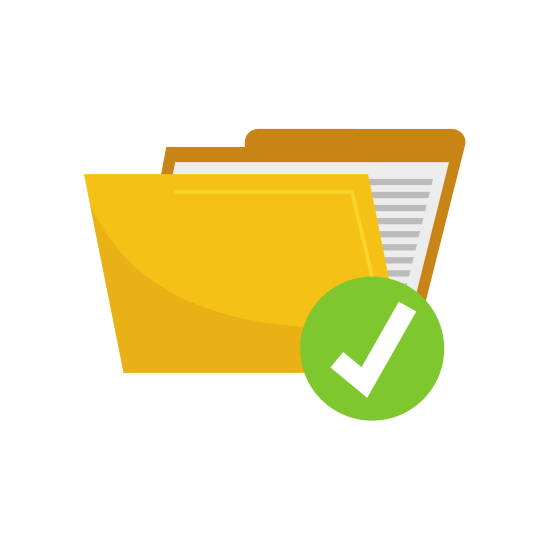 Storage ​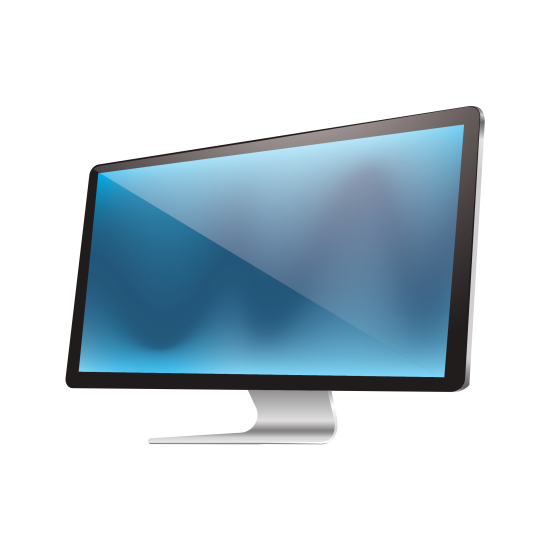 Build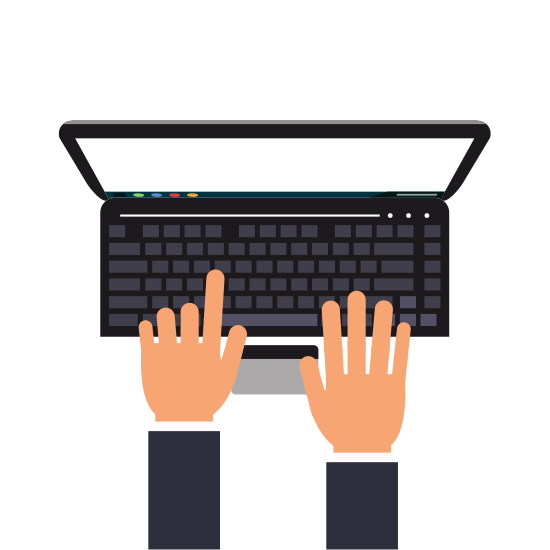 OVERALL (4/5)
Need FREE SHIPPING? Buy it from Amazon Prime!
---
Lenovo Yoga Chromebook

Watch: A deeper look at the Lenovo Yoga Chromebook
Lenovo prides itself on designing a sleek, stylish and durable Chromebook that promises optimal portability. The Yoga Chromebook C630 is a 15.6-inch laptop from Lenovo and is the most expensive unit on this list. Lenovo made sure that the Yoga Chromebook features exquisite design technology and advanced engineering. It is known to be "engineered for powerful performance". The convertible design is cased in a sleek anodized aluminum chassis in an elegant midnight blue. At this price point, you can expect a premium 360˚ rotation which will allow your kid to convert it to whatever mode he or she might want. The near-edgeless bezel is a breathtaking sight that houses the up to 4K UHD resolution touchscreen display offering an immersive experience. However, it lacks the vividness of the ASUS VivoBook Flip 14.
Specifications
Chromebooks have become extremely popular because they boot faster than other operating systems, and apps launch wickedly fast. It is very easy to use, which your kid will surely appreciate. The unit also features the most advanced digital security which ensures that no paper will be lost to viruses or malware. Much like the Yoga Chromebook C630 that is powered by an 8th Generation Intel® Core™ i5 processor with 1.6GHz speed and an 8 GB of RAM. With this hardware, the device is perfect for those who dream bigger. Multitasking is a breeze when using this device. The latest Chrome OS interface will be available at your child's fingertips. Digital note-taking can be a little tricky as this laptop does not come with a stylus.
Out of the box, the laptop is installed with G Suite – perfect for school and work. And it comes with Google Play Store, custom Google Maps, as well as wallpapers, stock images, and so much more. If you are very particular with storage space, you can always use the additional 100 GB of Google Drive storage. This will give your kid the freedom to enjoy the best Google has to offer with their reach. The best part is that the battery life can last up to 10 hours. You just have to deal with its weight, which is on the heavier side weighing 4.2 pounds at 14.2 x 9.8 x 0.7 inches. Yes, it is heavy and big, but it is extremely sleek considering the size of the display.
| | |
| --- | --- |
| PROS | CONS |
| Large display | Expensive |
| Sleek, slim and durable design | Base model does not come with a backlit keyboard |
| Features an 4K display | Not MIL-STD-810G tested |
| Reasonable battery life | Heavy |
| Larger storage space | Dim display despite the high resolution screen |
| Extensive modes | No stylus |
| Best for high schoolers | Does not come with Windows S Mode |
| | Not built for elementary kids |
Our Verdict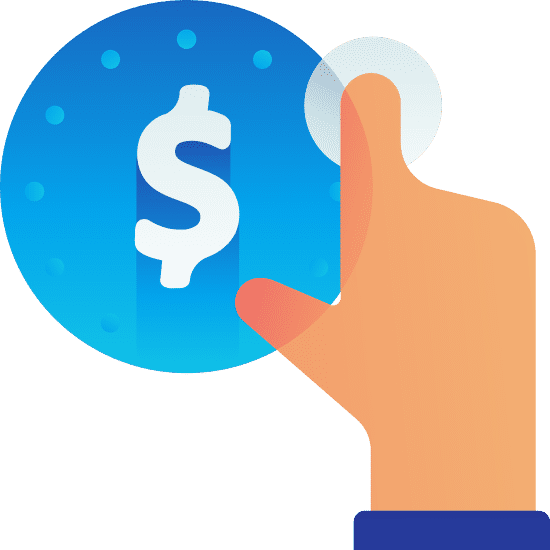 Price ​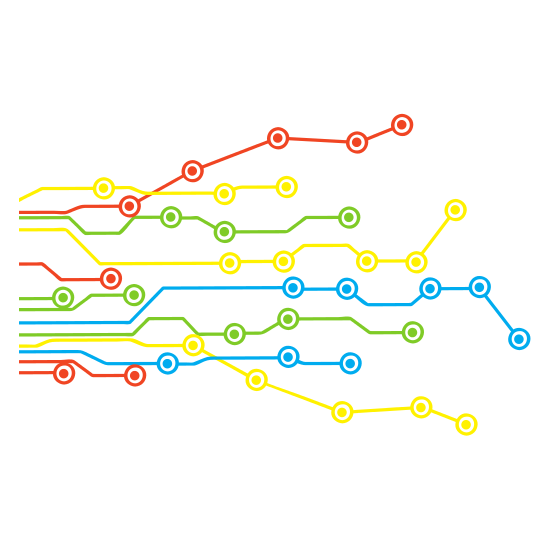 Processor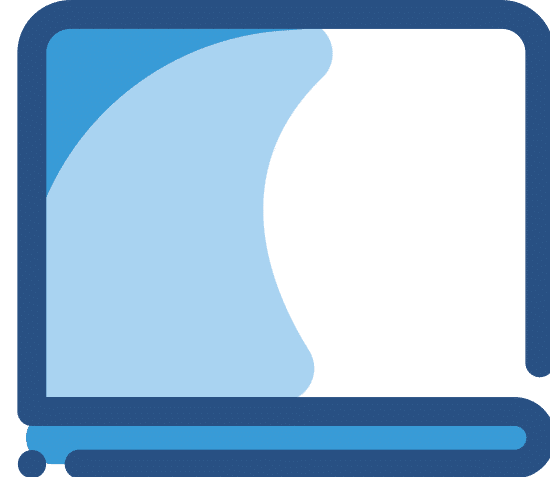 Display ​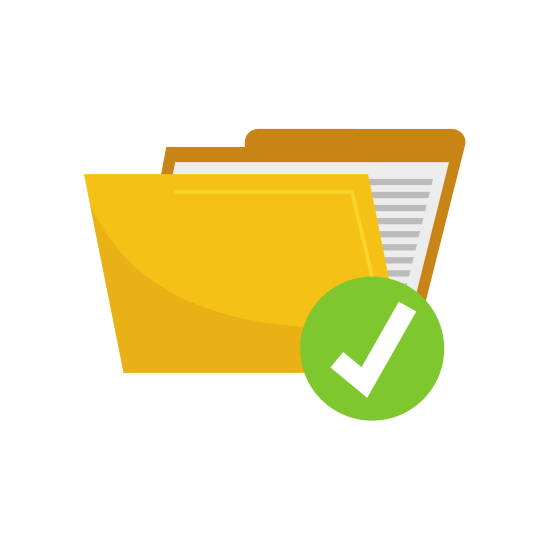 Storage ​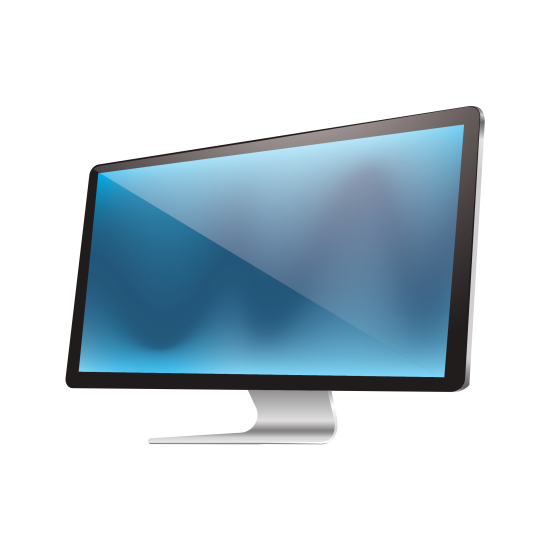 Build
OVERALL (3.9/5)
Chromebooks are great for students of all ages!
---
Microsoft Surface Go
Watch: The new Surface Go: Laptop performance with tablet portability
Microsoft Surface Go is the only tablet with the capabilities of a computer that is featured on this list. It is the latest offering from Microsoft from years of innovation and design ideas. The Surface Go is an ultra-portable device that weighs only 1.15 lbs. When you choose to get this for your child, it promises to be their most versatile partner for both school and play. Surface Go can instantly transform from home, school, play, and everyday tasks. It is one of the best Windows tablets in the market to date. Naturally, it does not pack the same features as the laptops previously mentioned. However, it is a uniquely flexible gadget that is equipped with the digital security installed in the other laptop models. And when compared to other Windows tablets, Surface Go is more affordable, smaller, and sleeker.
Specifications
Have the peace of mind that your child is safe from any harm both… online and offline. The Surface Go is designed to have built-in protection. Microsoft made sure that it is equipped with Microsoft-verified security, as well as Windows Defender. Most importantly, it comes with parental controls, which is a major consideration in choosing a gadget for children. As parents, you can always access Windows' world-class support 24/7. The Surface Go runs on Microsoft Office and is pre-installed with Windows 10 in S mode operating system. As for the processor, it is powered by Intel® Pentium® Gold Processor 4415Y on 4 GB RAM and can be upgraded to 8GB RAM.
Watch: Fast and secure sign-in on the Surface Go
Kids will enjoy working on this gadget, and they can do so for up to 9 hours. Online research is easier on Surface Go. Taking notes, doodling, and highlighting directly on the webpage is now available through Microsoft Edge. Let your kids jot down their ideas on the 10-inch PixelSense™ display with an impressive 1800 x 1200 (217 PPI) resolution. This is a remarkable display in a tablet boasting a 3:2 aspect ratio. With a 10-point multi-touch touchscreen panel, the Surface Pen ($99.99) will pick up every curve and angle. The downside, however, is that both the Type Cover ($129.99) and Surface Pen are sold separately as an accessory. Suffice to say, you will need to spend extra so your kid can write papers, presentations, and other documents.
For such a small device, Microsoft has managed to fit a USB-C port and microSD reader on the Surface Go. These ports are the most used input sources on a laptop, and Apple has yet to figure out how to cram these on its iPad. With the USB-C port, the 64GB standard storage can be easily expanded.
| | |
| --- | --- |
| PROS | CONS |
| Very portable | Accessories are sold separately |
| Versatile and adaptive gadget | Desktop mode appears crammed |
| High-definition display for a 10" screen | |
| Great battery life | |
| Equipped with USB-C port and microSD reader | |
| Sleek and gorgeous design | |
| Best for travel | |
| Comes with Windows S Mode | |
| | |
Our Verdict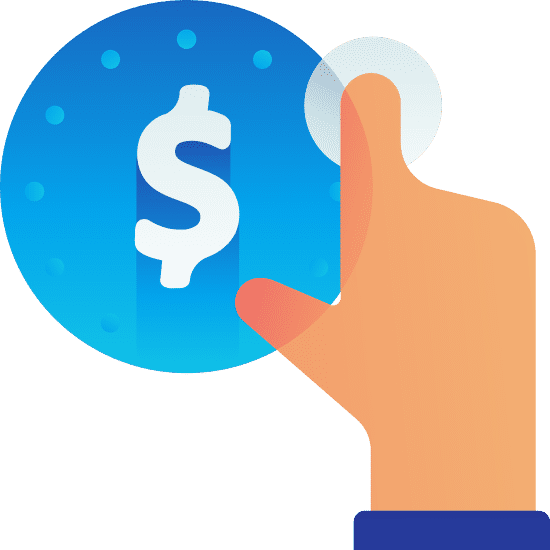 Price ​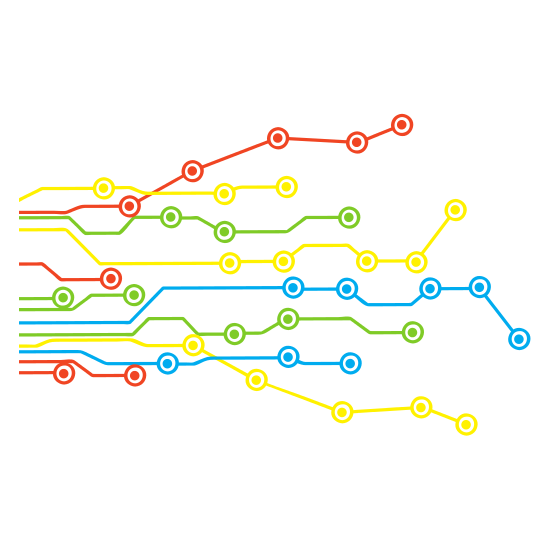 Processor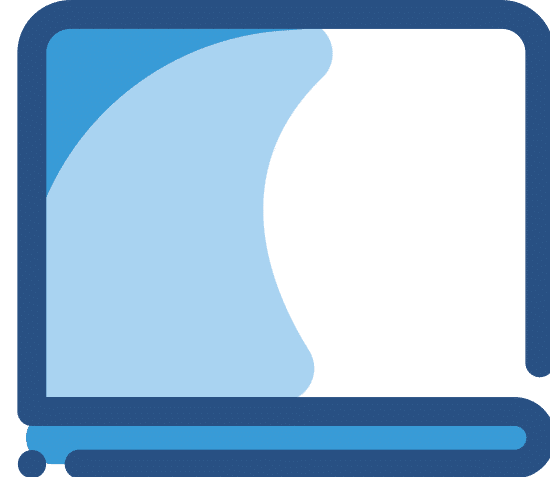 Display ​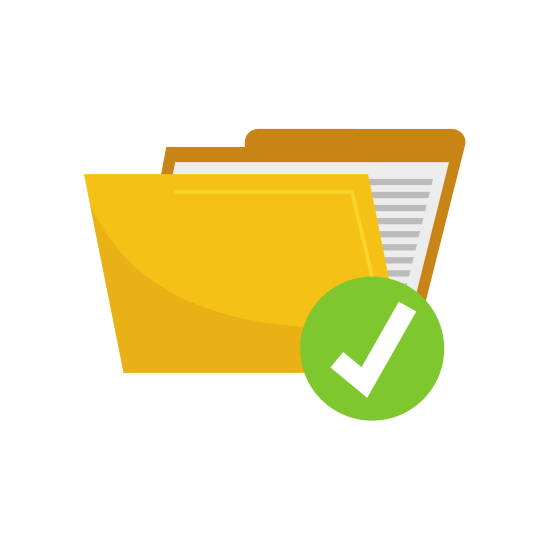 Storage ​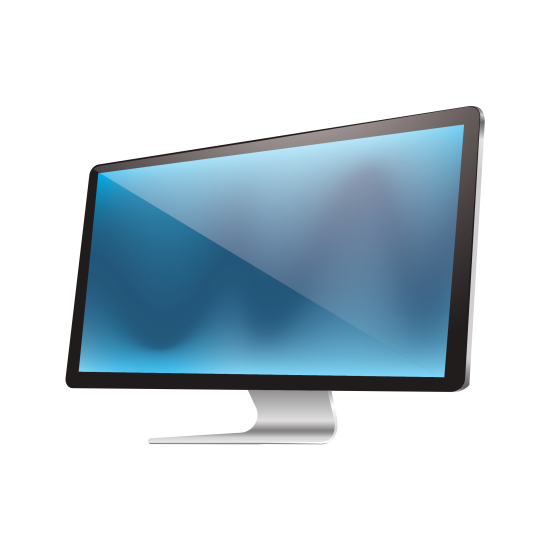 Build
OVERALL (3.4/5)
For an awesome laptop, check out the Microsoft Surface Go!
Other Laptop Rankings