It used to be the thing for people who couldn't be bothered to go outside to buy their food, but these days, meal deliveries are all the rage. The popularity of meal delivery services skyrocketed over the years because they are convenience personified!
Home Chef
Freshly
Veestro
Sun Basket
Hungryroot
Blue Apron
EveryPlate
Purple Carrot
Gobble
Green Chef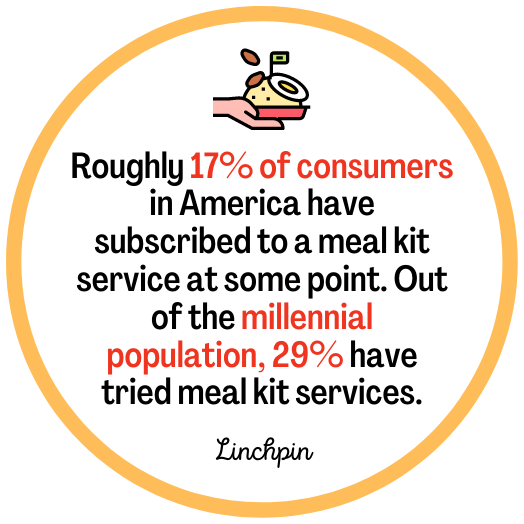 Suppose you are the type of person who can afford to spend more on frequent deliveries. Specific services guarantee that you will have the gourmet food you want or everything you need to prepare it for yourself! If you have particular meal requirements, such as vegan, vegetarian, or seasonal ingredients, meal delivery services have got you covered. You can stop worrying about how or when to get food that's personalized to your need because they will be delivered to your doorstep right on schedule!
Not a great cook? Too busy with child care to prepare food? Meal delivery services come in a world of options to accommodate your need. The ready-made meals help you do away with grocery shopping and meal preparation time. You also waste no food because they can be portioned according to your preference. Best of all, meal packages are also tailored to attain restaurant-quality at home. In many ways, they save you precious time and money!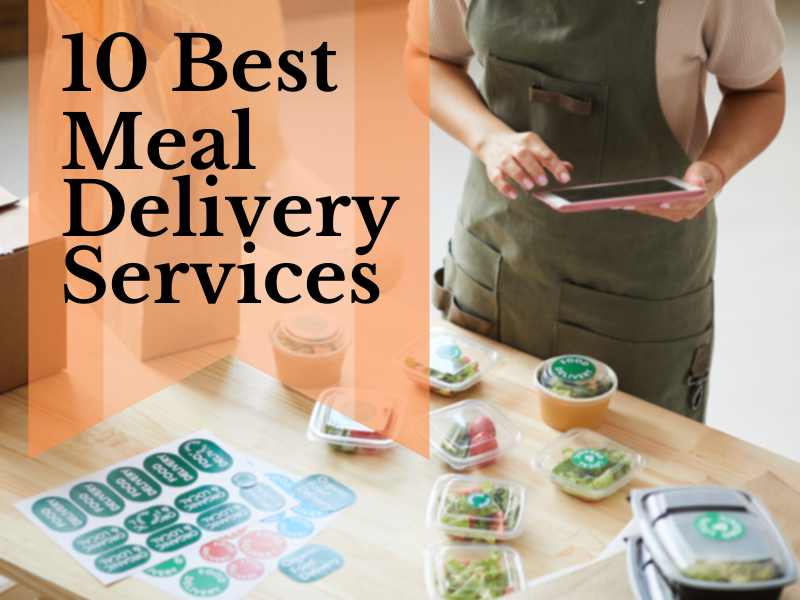 If you know where to look, you'll find meal delivery services offering the freshest ingredients and the tastiest food! Check out these top 10 best meal delivery services in the country: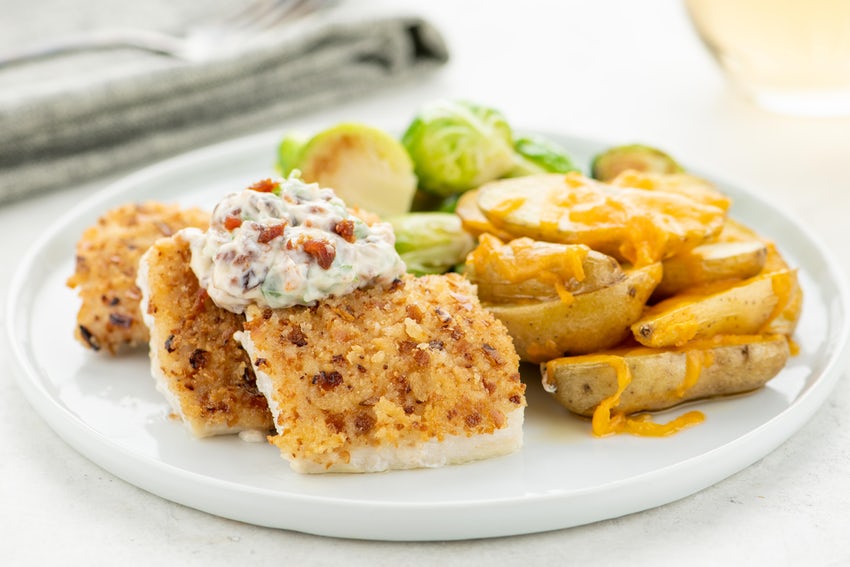 Home Chef lets you select from about a dozen freshly prepared meals weekly. In 30 minutes (or less!), you concoct flavorful dishes that suit your dietary restrictions, picky palate, and sudden cravings!
Why choose Home Chef meal delivery services?
Wheat, meat, or vegetable dishes
Meals fit for those trying to cut down on nuts, meat, soy, and dairy products
Meals are planned within a five-week period, so customers know what's available in advance
The website has a kitchenware page from which customers can purchase a curated collection of basic kitchen tools for dicing, slicing, and other kitchen preparation tasks
It has meal preparation tips from exceptional chefs
Five-minute oven-cooked dishes are also provided.
Meals can also be customized for a certain fee.
Meals are organized and well-portioned per recipe when they arrive at the homes of customers.
Delivery boxes are lined with biodegradable, compostable, and recyclable textile fibers and ice packs to maintain the ingredients' freshness and coolness.
Home Chef Best Sellers:
Tomato Risotto
Farmhouse Fried Chicken
Shrimp Scampi Pasta
Home Chef Meal Cost:
Begins at $7 for each serving (options of either two or four servings)
Three meals weekly (for two people) are priced at $60
Three meals weekly (for four people) are priced at $120
Home Chef Delivery Terms and Pricing:
Free delivery for all orders above $49
$10 for meals less than $49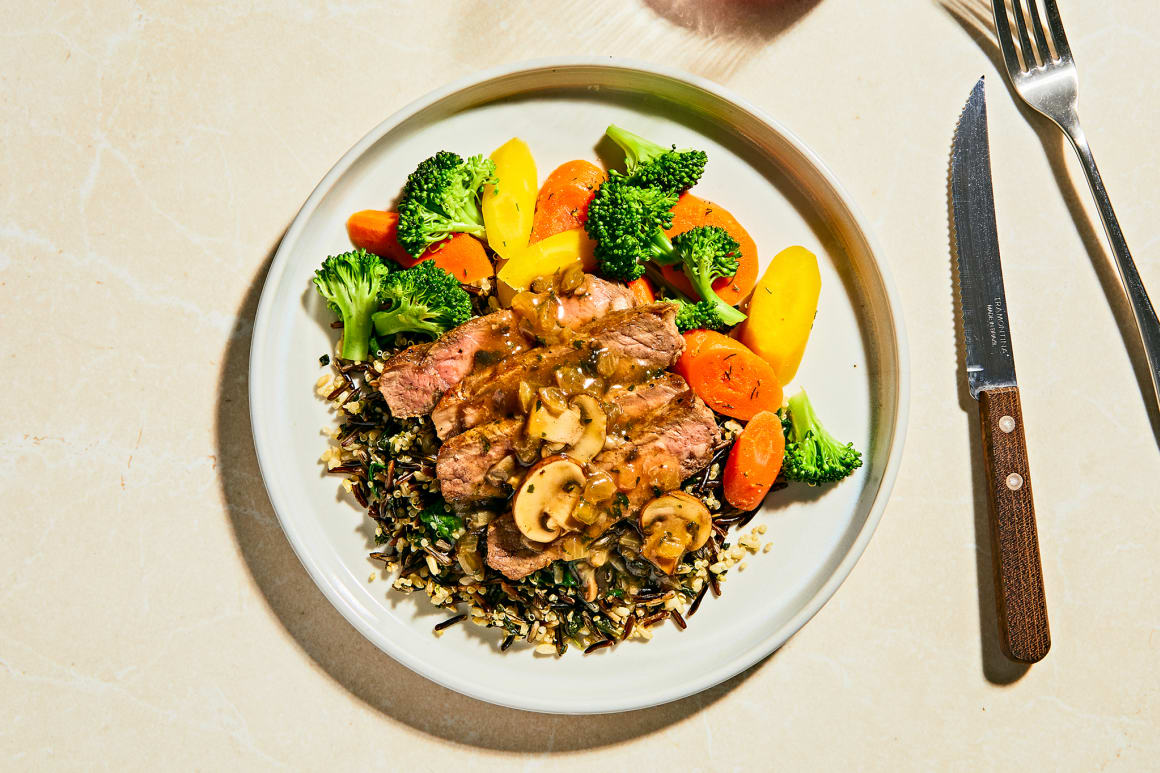 At Freshly, the menu goes on a weekly rotation. It comprises over 30 savory meal options. The culinary team of Freshly believes in the company motto, "Just heat and eat."
This meal delivery service applies to those who do not have the luxury of cooking daily due to busy schedules.
Why choose Freshly meal delivery services?
All meals are gluten-free and peanut-free
All meals are delivered to the customer fresh, not frozen
Meals are properly placed in eco-friendly and insulated vacuum-sealed trays, refrigerated to maintain flavor and freshness.
Meals are ready to be served in less than 30 minutes.
Breakfast, lunch, and dinner meals are available.
Freshly Best Sellers:
Purple Sticky Rice
K-Town Pork
Steak Peppercorn with Sautéed Carrots & French-Style Green Beans
Golden Oven-Fried Chicken & Mash
Super Pepper and Sausage Fusilli
Springtime Chicken Pilaf
Freshly Meal Cost:
Meals are offered for as low as $8.99 if subscription service is availed
Four meals for one person are priced at $50 weekly
12 meals for one person are priced at $108 weekly
Freshly Delivery Terms:
Delivers nationwide
Costs include the shipping fee.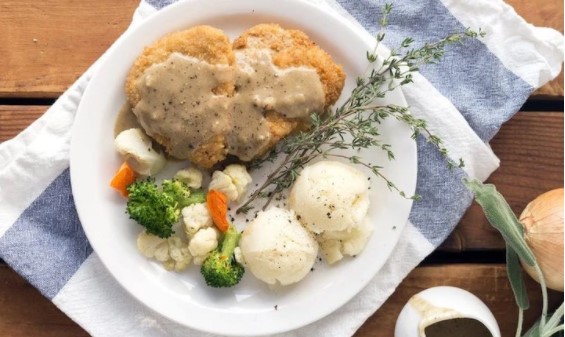 If you advocate a plant-based diet, then Veestro is the meal delivery service fit for your needs. This meal delivery service primarily provides 100% non-GMO (genetically modified organisms), organic, plant-based meals.
Meals can be conveniently organized and searched according to your diet. Veestro has everything for you, from low-calorie, soy-free, nut-free, gluten-free, high-protein, and kosher options.
Why choose Veestro meal delivery services?
The menu is flavorful, hearty, and diverse
Meals are suitable for vegetarians
Meals can be filtered easily for specific dietary needs such as soy-free, gluten-free, and high-protein.
Meals are ready-to-eat once they arrive in your homes. No preparation is needed, except for heating.
Around 10 to 30, meals weekly can be chosen, and your menu can be customized to fit your dietary needs or preferences.
It offers the Chef's Choice, a box filled with the well-known signature meals of Veestro
Its packages range from Weight Loss, Chef's Choice, and A La Carte.
Veestro Best Sellers:
Enchilada Casserole
Pad Thai
Pasta Bolognese
Breakfast Burritos
Spanish Tortas
Veestro Meal Cost:
Meals are bundled in 10, 20, or 30, and prices range from $10 to $12 with recurring delivery and based on quantity
Meal plans begin at $117 weekly for ten meals good for one person.
Its top-selling meal plan is the 20-meal package, which as low as $10.80 per meal.
10 A La Carte meals for $130
10 Chef's Choice meals weekly (or every 2 or 4 weeks) for $117
Three weight-loss meals a day (1,200 calories); 5 days per week for $176
Veestro Delivery Terms:
Meal delivery subscriptions can be canceled at any time, but if you chose one-time shipping, you need to pay more for each meal
Delivery can be done nationwide, except for Hawaii and Alaska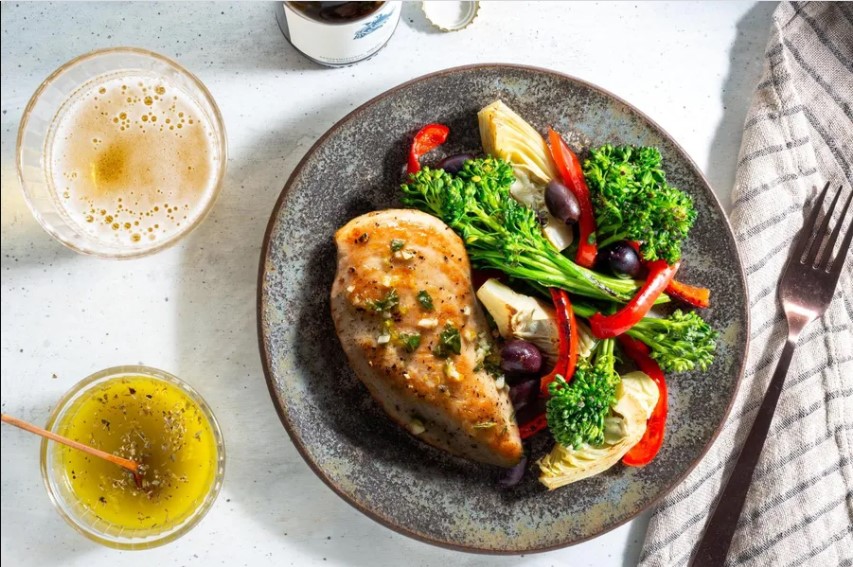 High-quality ingredients are what people are after at Sun Basket. You get low carbohydrates, diabetes-friendly, vegetarian, vegan, gluten-free, paleo, Mediterranean, pescatarian, and even kid-friendly ingredients for classic and specialized meal plans that serve up to four people. Sun Basket guarantees the freshest ingredients and easy recipes.
Why choose Sun Basket meal delivery services?
Meals are nutritionist-approved and all-organic
Meat products are antibiotic-free, and no additional hormones are present.
Freshly caught and sustainable seafood is also present
Meal packaging is 100% compostable and recyclable to lessen landfill waste.
Sun Basket Best Sellers:
Chicken Milanese With Charred Lemon
Braised Chickpeas and Carrots With Quinoa and Yoghurt
Farro Risotto With Zucchini, Tomatoes, and Soft-Cooked Eggs
Seared Tuna and Black Rice Bowls With Roasted Sweet Potato and Nori
Sun Basket Meal Cost:
$72 weekly for three meals for two people
$88 weekly for two meals for four people
Sun Basket Delivery Terms:
Delivers weekly nationwide, except for New Mexico, Montana, Hawaii, and Alaska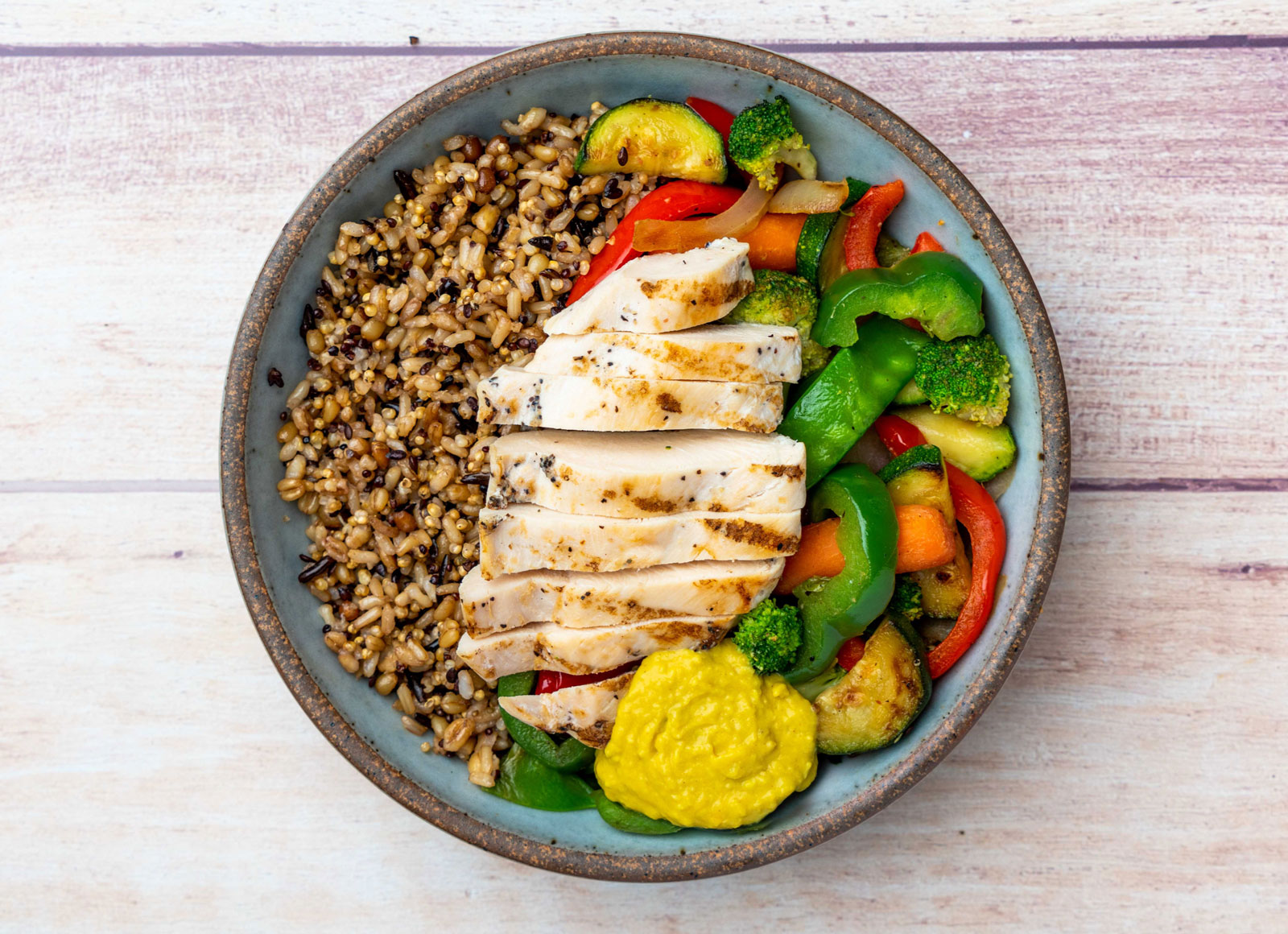 If you would like to have nutrient-rich meals that can be prepared easily, then the customized meal plans of Hungryroot is something that you would probably want to consider. Its philosophy focuses on eating fresh and high-quality food that is easy to prepare to help you save time.
Weekly, Hungryroot delivers a curated array of healthy meals. It also includes a preferred number of snacks and meals based on your subscription coverage.
Hungryroot also ensures that it only holds brands that comply with its three-point standard for taste, convenience, and nutrition. Since its selection revolves as frequently as your tastes do, there are always new meals to try.
Why choose Hungryroot meal delivery services?
Ideal combination of grocery delivery services and meal kits
Wide range of meal plans based on numerous dietary options: pescetarian, nut-free, gluten-free, soy-free, egg-free, dairy-free, vegetarian, and vegan
You can personalize your box with collections of desserts, sides, sauces, entrees, and others based on the number of meals required weekly.
Meal plans can be updated every time, and deliveries can be paused, skipped, or canceled anytime you want to give you the best experience of its groceries and meals.
Upon signing up, a questionnaire is required to fill up for the best delivery service ideal for your lifestyle and needs. Convenience is what stands out at Hungryroot.
Meals are prepared in just 10 minutes or less, sauces are already pre-prepared, and ingredients are also pre-chopped.
Hungryroot Best Sellers:
Kale Pesto
Butternut Squash Tofu Curry
Peanutty Beet Rice Bowl
Pesto Salmon Kohlrabi Noodles
Hungryroot Meal Cost:
$59 for six meals (per delivery) delivered weekly
Every serving costs about $8 to $10
Hungryroot Delivery Terms:
Shipments also come with ideas through the combination of different prepped sauces and ingredients.
Deliveries can be paused or canceled anytime.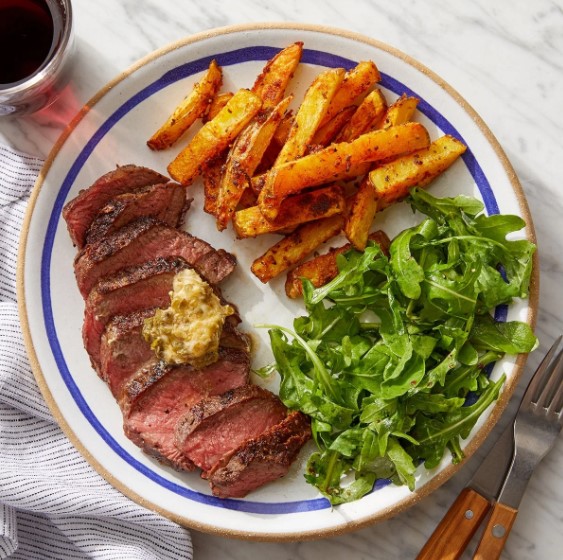 Blue Apron was the first to make the whole meal kit delivery services known. Meal plans have been developed to maintain the cooking and preparation time to 45 minutes.
The company's mission is to enhance the country's food system at large. It emphasizes reduced food waste, promotes direct shipping, and advocates sustainable farming. The chefs work closely with farmers to design meal plans and offer the stories behind these ingredients to know the exact source of your food.
Quality ingredients are well-sourced to guarantee the freshness and sustainability of seafood and produce and the exclusivity of spice blends, which are all fully equipped with attention to the highest safety requirements.
Why choose Blue Apron meal delivery services?
Meal preparation instructions are easy to comprehend, quick, and entertaining.
It provides a vegetarian option for the two-person plan, especially for non-meat eaters.
Blue Apron takes pride in diversity through its health-conscious and top-rated meal options, premium dishes, and other interesting meal plans.
Meals are brought to your home in an insulated box to ensure freshness of all ingredients
Meals are appropriately portioned and controlled so that there is less food waste
Every recipe includes calorie and high protein count for conscious eaters monitoring their daily consumption
Blue Apron Best Sellers:
Orange Beef and Bok Choy
Cajun-spiced Fish
Za'atar-Roasted Chicken
Vegetable Pad Thai
Harissa-baked Chicken
Pesto Salmon and Roasted Vegetables
Hand-Cut Pappardelle with Calabrian Chile-Tomato Sauce and Kale
Savory Polenta and Soft-Boiled Eggs with Mushrooms, Bok choy, and Shishito peppers
Blue Apron Meal Cost:
Meals cost at $60 weekly for three meals (good for two people) and $96 weekly for three meals (good for four people)
Meals start at $7.49 per serving
Blue Apron Delivery Terms:
Meals are delivered nationwide in packaging and ice packs that are recyclable due to the commitment to reducing environmental impact.
Subscription/deliveries can be skipped or canceled anytime.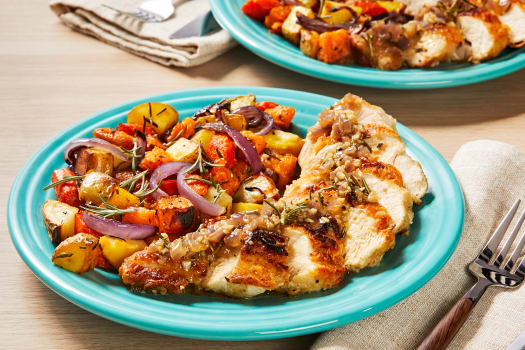 EveryPlate takes pride in its 13 tasty and affordable meals, good for two to four people. If you're a newbie in cooking, you can whip up these meals on your own in 30 minutes or less.
EveryPlate aims to make everything less complicated in terms of dinner preparations, so it does not involve gourmet meals. Yet, it is assured that the meals served to deliver convenience and flavorful value.
Why choose EveryPlate meal delivery services?
At least three meals are on the menu; modified weekly
Recipes are easy-to-follow, take around 30 minutes to cook, and need minimal tools for preparation and cooking
Everything that you need is shipped efficiently right on your doorstep
EveryPlate Best Sellers:
Spicy Honey Butter Chicken
Cheesy Panko-crusted Pasta
Garlic Rosemary Chicken with Roasted Root Vegetables
Pork Sausage Stuffed Peppers with Pepper Jack Cheese
Gravy-lover's Meatballs with Broccoli and Garlic Mashed Potatoes
Beef Bibimbap Bowl
Apricot Sriracha Pork Chops
EveryPlate Meal Cost:
Three meals cost $39 weekly for two people
Three meals for four people cost $70 weekly
All meals are priced at $5 per serving
EveryPlate Delivery Terms:
Meals are delivered only in the US, and the meal costs include the delivery fees
Delivery options per state can be found on its website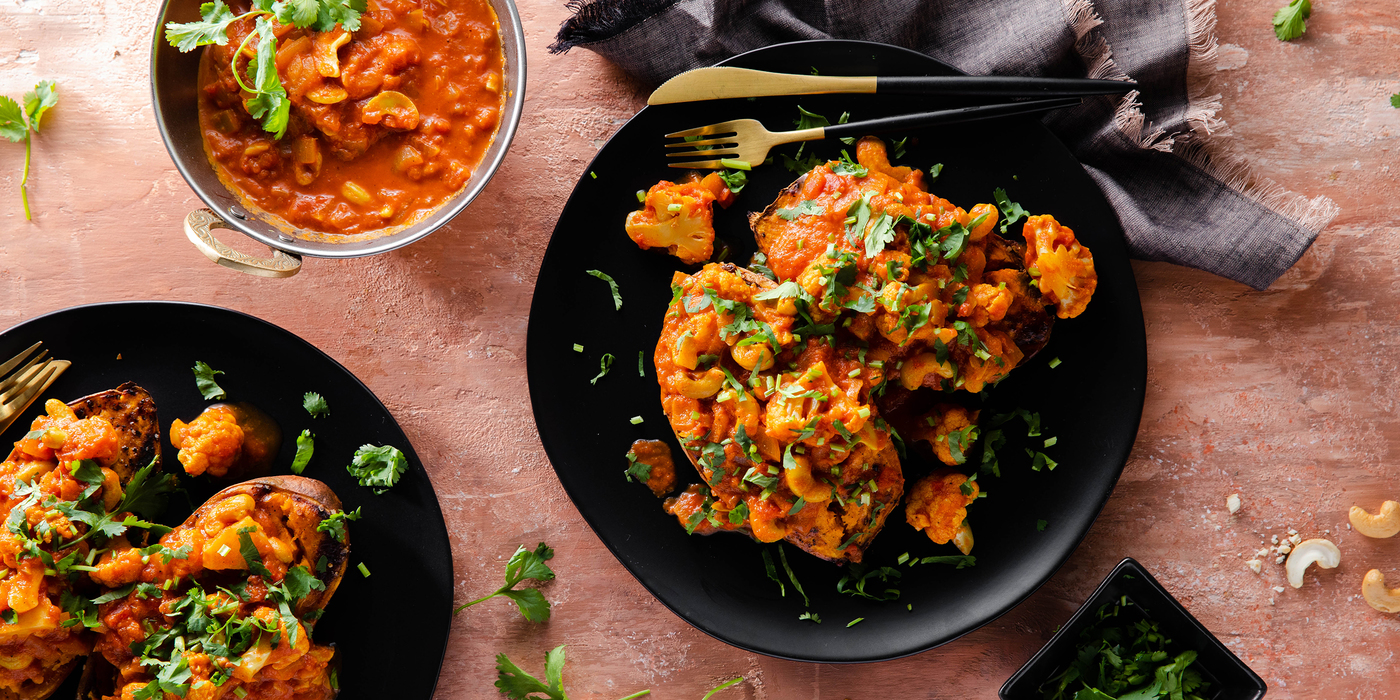 Purple Carrot is mainly plant-based. If you are lactose-intolerant or if you are a non-animal product eater, then this meal delivery service is suitable for you. The meal boxes include appealing sauces, herbs, and seasonal produce and every meal comes prepared in a separate bag.
Aside from being flavorful and healthy, Purple Carrot promotes plant-based meals. The meal delivery service emphasizes food that is healthy and eco-friendly with reduced carbon emission and water use.
If you don't have enough time or if you are a newbie in cooking, then the on-point and simple recipes are ideal approaches to learn basic meal preparation skills.
Why choose Purple Carrot meal delivery services?
All single dishes and meal kits are fit for those with a vegan or vegetarian diet
A new array of high-protein and quick-and-easy plant-based meals is available weekly
Athletes can benefit from the TB12, a meal option that includes gluten-free dishes that are high in calories and protein but low in refined sugars and soy.
A handy recipe book can also be obtained to follow the Chef's detailed instructions.
It provides a "Performance Meals" plan consisting of at least 20 grams of plant protein in every dish
The "Chef's Choice" plan includes gourmet recipes packed with seasonal ingredients
Protein-packed ingredients include kidney beans, tempeh, spinach, and quinoa
Purple Root Best Sellers:
Cauliflower L'Orange
Broccoli Cheddar Soup
Coffee Teriyaki Skewers
Japanese Gnocchi with Miso Tomato Butter and Nori Spice
Herb Chickpeas in Lemon Brodo with Garlic Ciabatta Toasts
Thai Lemongrass Soup with Crispy Mushrooms and Teriyaki Tofu
Purple Root Meal Cost:
Three meals cost $72 weekly (good for two people)
Three meals cost $120 weekly (good for three to four people)
Purple Root Delivery Term:
Delivery is free nationwide, except for Hawaii and Alaska.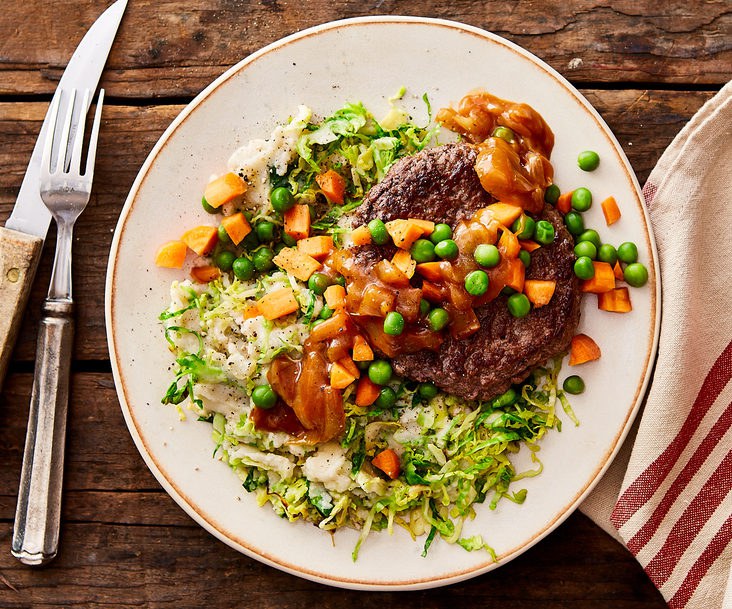 At Gobble, the problems of a busy, hungry person are instantly solved since meal kits are made for those who don't have the luxury of time to decide and shop for dinner. Gobble has specialty menu options for people with dietary preferences such as vegetarian, low-carbohydrate, dairy-free, and gluten-free. Dinner kits are also available for two to four people.
Why choose Gobble meal delivery services?
It sticks to the pan-to-plate process so that meals can be served in only 15 minutes.
Quick and almost no-effort delivery of meals.
Kid-friendliness is also well-emphasized in the types of meals being shipped.
Gobble takes the initiative to do the meal preparations for you, which means there is minimal to no chopping, and vegetables are already peeled, chopped, or marinated once the boxed meal packages arrive at your home.
Gobble Best Sellers:
Seared Salmon with Kale
Mexican Squash Flatbread with Cotija Cheese
Chinese Five-Spice Tofu with Lime Coconut Vegetable Stew
Parmesan-Crusted Chicken with Lemon-Basil Orzo Salad
Roasted Garlic-crusted Bistro Fillet with Brussels sprouts and root vegetable puree
Pan-roasted Salmon with Leek Patties, Sauteed Greens, and Salsa Verde
Gobble Meal Cost:
Three meals are priced at $79 weekly (good for two people)
Three meals cost $151 weekly (good for four people)
Gobble Delivery Terms:
Delivers nationwide
Meal costs include shipping
Green Chef is the first meal delivery service that provides the first keto meal kit on the food market. Meals can be prepared in 30 minutes or less, and there are various meal options to choose from based on dietary recommendations and preferences. You can choose gluten-free, keto-free, Paleo, vegan, vegetarian, omnivore, and carnivore options.
All ingredients are sustainable, clean, and high-quality, and it also provides both a family plan, which comprises two dinners good for four people, and a two-person plan meal box, which is good for three dinners.
Why choose Green Chef meal delivery services?
All organic meal kits are USDA-certified, as it targets to ensure that at least 90% of the ingredients are all-natural.
Color-coded recipe cards can be followed easily to make hearty meals at a faster rate.
Recipes include photos, Chef's tips, as well as step-by-step instructions.
Green Chef Best Sellers:
Vegan Moroccan Cauliflower
Cuban Tofu with Chimichurri
Chard Salad with herb-roasted shrimp, roasted squash, sweet potatoes, and bell pepper
Lentil-walnut tacos with cashew crema, kale, pickled radishes, cabbage, and carrots
Cuban Pallomilla steaks with cabbage, carrots, and black bean slaw
Green Chef Meal Cost:
$79 weekly for three meals (good for two people), inclusive of shipping
$95 weekly for two meals (good for four people), inclusive of shipping
$60 per meal box
Green Chef Delivery Terms:
Delivery can be done nationwide, excluding certain parts of Louisiana, Hawaii, and Alaska
---