Infants and young children are often vulnerable to various natural hazards that could be lurking in your home. From SIDS to accidental slips, this list could go on with multiplied worries from parents and caregivers. When it comes to preparedness, you must consider safety standards from cribs, children's toys, and yes, even sleepwear and pajamas.
Dr. Seuss Kids: The Grinch Hooded Union Suit Sleeper Pajamas
Disney Girls' Frozen Fantasy Nightgown
Harry Potter Boys Athletic Pajama Set
Disney Moana Toddler Nightgown
Rene Rofe Girls Pajama Sleepwear Set
As early as the 1940s, many garments, including sweaters and cowboy garments, are made of rayon fabric. This drew the attention of the public with the heightened rates of flash burns that resulted in tragic deaths among children. During the 1950s, the Flammable Fabrics Act was passed to ensure children's pajamas and other items, including mattresses, to be made of flame-resistant materials.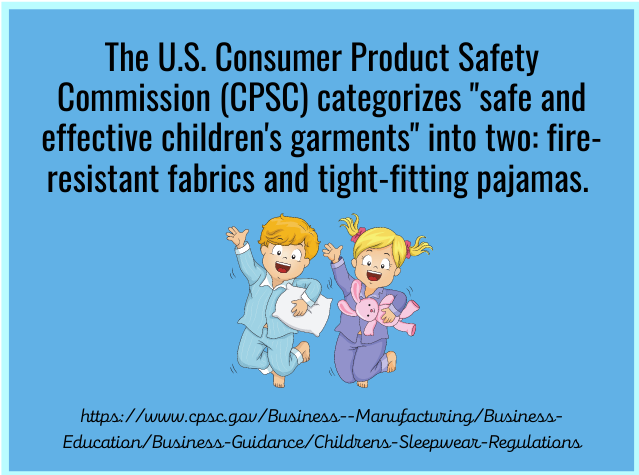 As more children's items, including car seats, are being treated with flame-retardant chemicals such as brominated and chlorinated tris, it was found that these chemicals brought about harmful health effects in children such as lowered IQ and hyperactivity. Throughout the years, the Consumer Product Safety Commission (CPSC) has categorized safe and effective children's garments into two: fire-resistant fabrics and tight-fitting pajamas. Most of the FR clothing falls under sleepwear since young infants and children are susceptible to accidental brush with candles, matches, and lighters on their clothing to catch fire.
In choosing the right garments, your child's safety should be prioritized. There are several overalls, pajama sets, and dresses that are available in the market made of a variety of FR grade fabrics. These also come in colorful and comfortable materials but still hold the highest FR standards. It's a staple, so parents and guardians should be aware of purchasing only clothing made of quality FR fabrics. If this is not something your child would want to wear, choose garments with 'wear snug-fitting. No flame resistant' labels.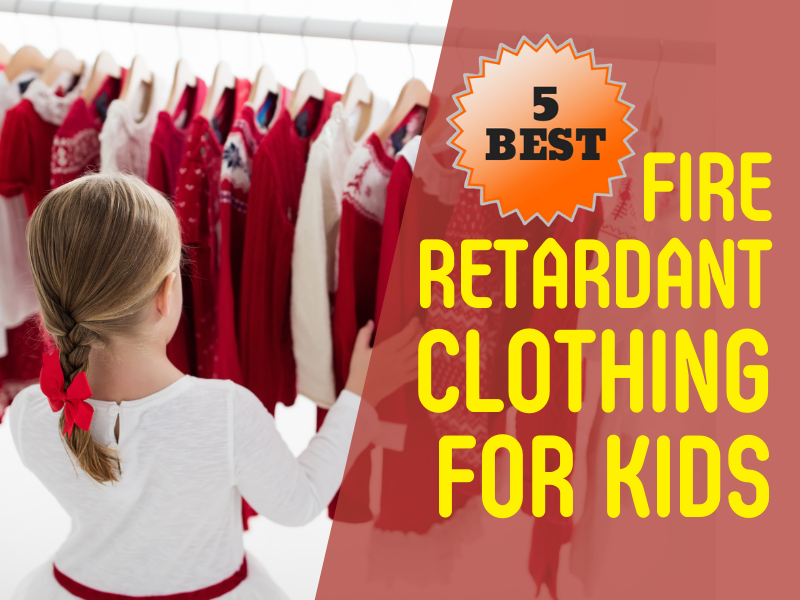 As parents or caregivers, it's your duty to ensure that the child is protected at all times, especially when they are in their most vulnerable state! Here are the five best fire retardant clothing for your little ones–all available at Amazon!
1. Dr. Seuss Kids: The Grinch Hooded Union Suit Sleeper Pajamas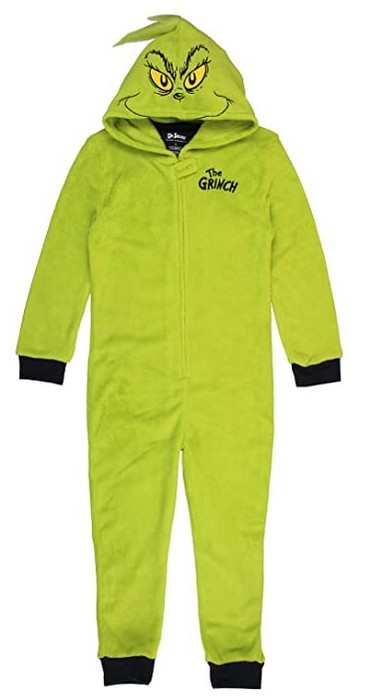 Halloween or Christmas, this Dr. Seuss Kids The Grinch Hooded Union Suit Sleeper Pajamas is just the kind of garment during a busy holiday.
Inspired by Dr. Seuss' The Grinch, this product provides the warmth of a garment fitting for a good night's sleep. This clothing is made of 100 percent flame-resistant polyester material. Sticking true to the character, this Grinch-inspired clothing is made of bright neon-green color. The Grinch's detailed embroidery can be found on the hood, including a thatch of green hair, giving it an even more authentic twist from the usual sleepwear. The zipper closure allows for easy access for the child upon usage and removal of the garment. If you're contemplating what to give your niece, nephew, daughter, or son for the holidays, consider this item a top pick!
Rest assured that this product is safe for daily use. There are no harmful chemical treatments used for this product, including brominated and chlorinated tris. All safety considerations, including the U.S. Consumer Product Safety Commission, passed the sleepwear standards for flame retardant clothing.
This garment is both functional and comfortable. The smooth cloth is easy on the skin that won't cause any irritations from constant rubbing. To prevent loose ends, the arms and legs are cuffed to keep the material extra comfortable sleeping. You can also choose a variety of sizes for kids ages 4 to 12 years old.
For an affordable price, parents can rest easy every time they tuck their little children to sleep.
Our Verdict

---
2. Disney Girls' Frozen Fantasy Nightgown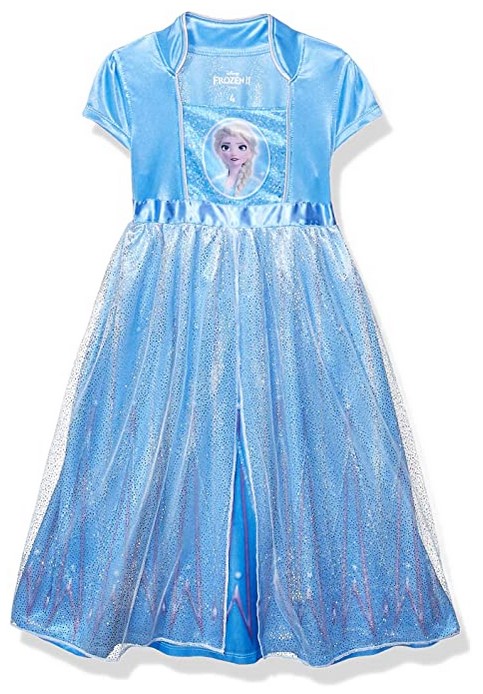 Experience exciting adventures even as they slumber with the Disney Girls' Frozen Fantasy Nightgown. This Frozen-inspired nightgown will delight your little ones whenever you tuck them in for bed. This garment is made of flame retardant polyester with a beloved Disney character to ensure your child's safety from catching singes and fire.
This Elsa-themed nightgown comes in subtle and shimmery light blue color. The sleeves provide just enough snug around the arms too! The square collar is spacious but comfortable for sleeping, and a cute Elsa picture is plastered on the chest area to emphasize this popular character! The skirt is covered with a lightweight, durable mesh cloth layered with glitters. The added ruffled skirt further gives it a fantasy-like overlay, emulating the character's skirt features! The length of the skirt provides enough coverage to cover the legs without going below the ankles. Your little girl can stretch and move around with ease with this sleepwear!
The cloth used is imported and machine-washable using light settings. The pull-on closure also makes it easy for your child to slip in and out of the garment.
Children who are fussy sleepers may find tight-fitting clothing to be "restricting." With this nightgown, it provides a dual function to give you peace of mind while allowing kids to sleep in royalty!
Our Verdict

---
3. Harry Potter Boys Athletic Pajama Set

Is your little one a big Potterhead? The Harry Potter Boys Gryffindor House Athletic Varsity Jogger Pajama Set is just the ideal bedtime companion!
This INTIMO sleepwear is a licensed product from WB Warner Brothers Studios. It's a cost-efficient product since it serves as a protective FR garment and still feels comfortable in what they wear. It's made of special polyester jersey fire retardant (FR) 150 GSM quality. High-quality yarns are also interlaced within the fabric to provided added protection while giving it a softer and cozier texture for your child to sleep in for bedtime.
Sticking true to the Gryffindor theme, it comes in a two-toned combination of red and gray, including a lion emblem and script logo. It's a two set sleepwear: a tight-fitting long-sleeve shirt that goes below the waist and cuffed jogger pants. To clean, use only machine-wash cold water and tumble dry to low settings after washing. The colors remain vibrant even throughout many washes, so you're getting more from your purchase for longer.
Sleep better with your child's safety in mind. This sleepwear passed all safety and legal standards stipulated by the US CPSC. Ideal for holiday or birthday gifts, this unisex sleepwear comes in sizes fit for your 8-year-old. It's available in adult sizes, too.
Compared with other sleepwear in the market, this product comes at a good price, so you're getting more than what you paid for.
Our Verdict

---
4. Disney Moana Toddler Nightgown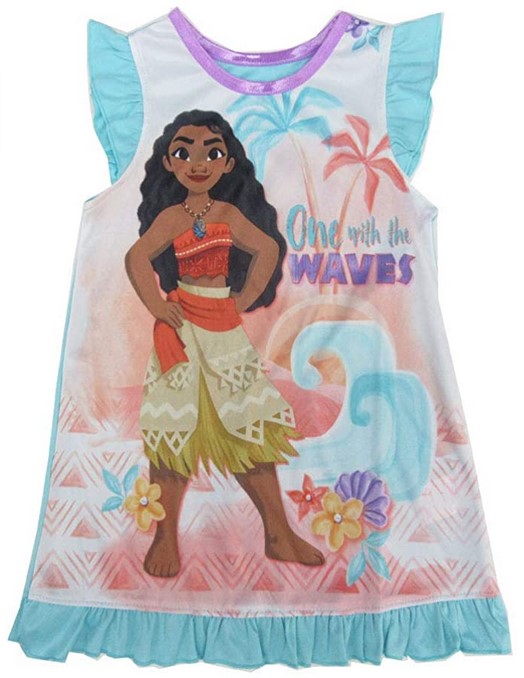 Make your little girl "one with the waves" even during slumber time with this Disney Moana Toddler Nightgown. This toddler nightgown comes from the Disney store. As another beloved princess character, this Moana-inspired nightgown is for every adventurous little girl. Sticking to the theme, this nightgown has the character printed on the clothing set in a beautiful red and light blue color combination. Give your little girl that restful summer sleeps with its loose and frilled mini-sleeves. The satin neck binding is made of an elastic material, so it doesn't snag when she turns or moves around in her bed.
The clothing is made of fire retardant polyester material that's safe for daily use. It doesn't contain harmful chemicals that can cause skin and other problems for your children. It's also safe for machine-washing and won't change the clothing features, fire safety qualities, and colors. This product is approved and licensed by the US CPSC as safe for toddlers.
Restful days don't have to be expensive.
Our Verdict

---
5. Rene Rofe Girls Pajama Sleepwear Set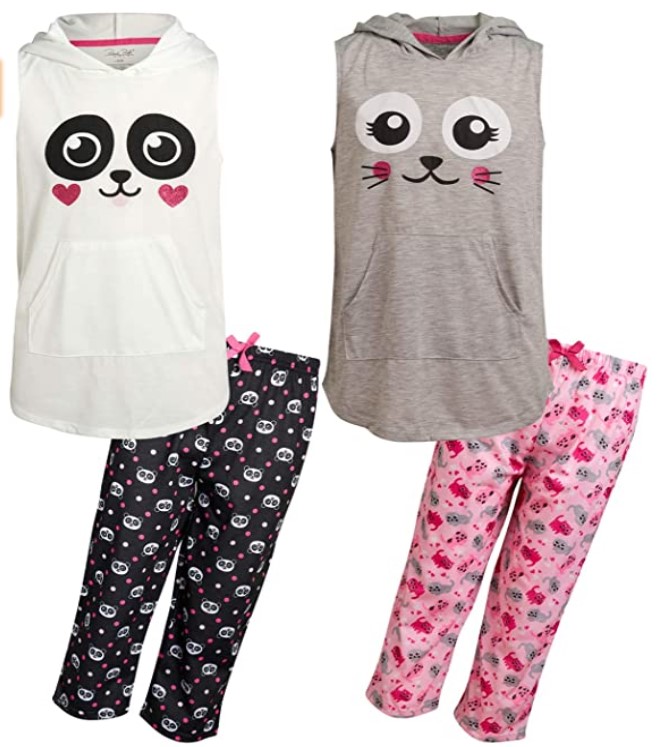 Kitty and panda-inspired sleepwear Rene Rofe Girls Pajama Sleepwear Set is an adorable set for your little girls.
Ideally, for kids 7 to 16 years old, these two full sets of pajamas work as a spare or a dual pair for twins! This Rene Rofe product is intended to keep your children safe from accidental swipes from fires using only quality and pure polyester FR grade material. This is set in white-black combination and gray-light pink combinations, each printed with a cute panda or kitten face on the shirt's front. It's no-frill sleepwear, so kids who prefer to keep it neat and simple to use would want to keep using this clothing for a long, long time!
These charming pajama sets don't require special treatments to maintain its FR quality. Use the gentle wash setting using cold water and tumble dry after washing. Even if your kids are active at night, these garments snug nicely on the body, leaving enough room for air to circulate. It's made of soft fabric so they can move about without feeling restricted. The pull-over sleeveless top further provides comfort during humid or summer seasons, especially when camping with the family. The Capri-length pants come with an elastic waistband with enough grip and support throughout sleep.
For two full sets for the price of one, this is a worthy purchase for your nieces or kids for the special celebrations!
Our Verdict

---