The number of mobile phone owners globally has surpassed the 5 billion mark, with more than half of them using smartphones. Getting your next smartphone takes a lot of consideration, especially if you are thinking of switching wireless carriers as well. Many think about acquiring an unlocked cell phone instead. But what it an unlocked phone?
It can get confusing to those who have always stayed with the same carrier for many years. There is no need to change networks at all. For those moving to another state and struggling to find network coverage, the need to try another network carrier comes up. The problem is, it can be quite complicated to use the same device because most of them are locked with a single carrier. Meaning, inserting a prepaid sim into your smartphone won't work at all, hence the need to unlock it.
But is it not too much work to unlock your phone when you need it the most? Many people would instead get an unlocked phone in the first place to avoid the hassle.
Why Use Unlocked Cell Phones?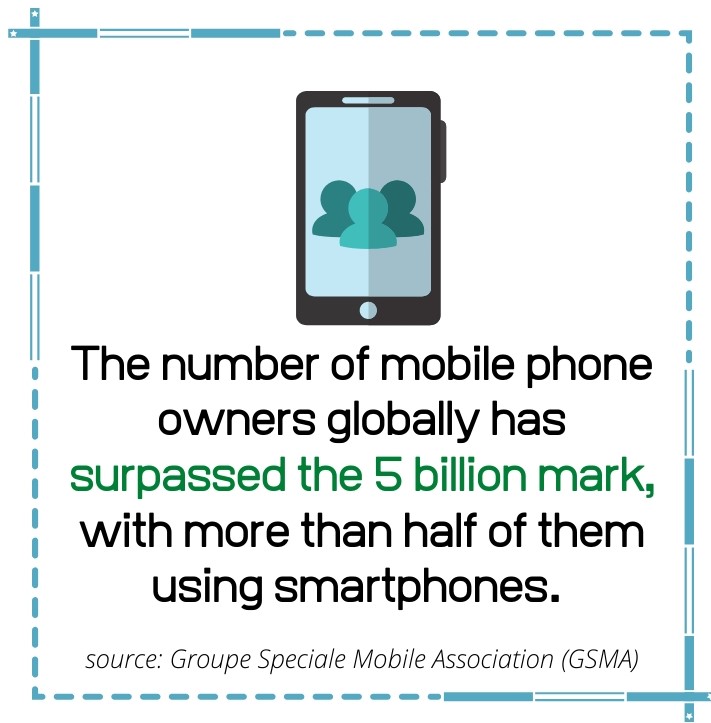 One of the most striking features on an unlocked phone is that it can go with any networks. Unlike most phones that are exclusively tied to most carriers, an unlocked telephone lets its owner switch from one network to another through swapping sim cards inside.
You do not need to buy a new smartphone when you have to visit another state or go abroad. Your only requirement is to buy a suitable sim card that can provide your network needs in your destination. This is especially useful to those who frequently travel abroad. They can save a lot from international roaming fees with their unlocked phone.
People who wish to buy unlocked phones have far more options in terms of phone models than those offered by carriers. The latter is often subject to availability, while unlocked phones can be directly bought from the retailer and phone makers.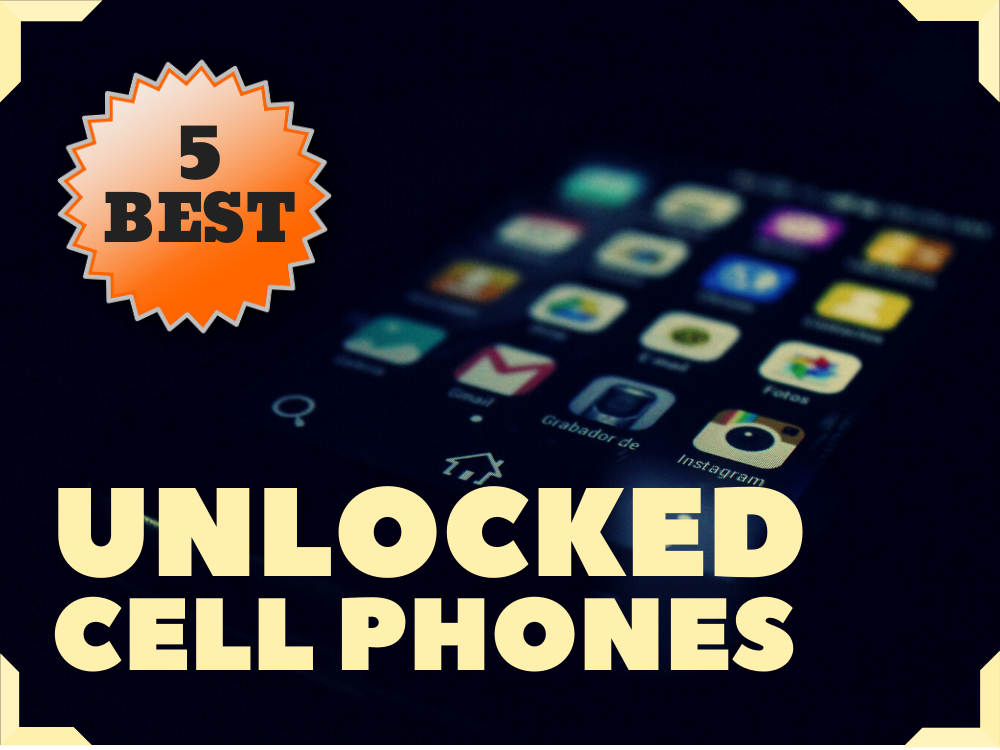 Unlocked phones are also entirely legal now, which does away with the issue of penalty fees. Another advantage of an unlocked phone is its higher resale value. It is far easier to sell an unlocked phone than a locked one.
1. Apple iPhone X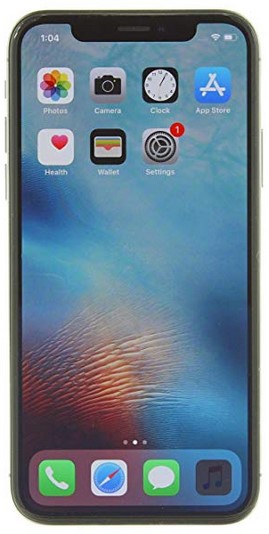 Often described as a thing of beauty, Apple iPhone X was released to mark the 10th anniversary of the original iPhone. It is known for its fantastic display and top-notch camera. One of the most striking differences from its predecessors is the absence of the home button, therefore maximizing the screen size without enlarging the handset.
If you're searching for an unlocked phone that gives excellent value for your money (because let's face it, this model is quite expensive), then this Apple iPhone X from Amazon Renewed is the ideal choice. It's in Space Gray, 64GB, and fully unlocked. The product includes a charger and generic yet made for the iPhone certified charging cable. Although pre-owned, this iPhone X has successfully passed a full diagnostic test, ensuring its functionality. You can also be assured about its battery health, which has a minimum battery capacity of 80%. With this iPhone X, you can quickly transfer your files from your old iPhone with the help of the iCloud. You can still sync it with your MacBook files and seamlessly continue with your usual routine, hassle-free.
And since it is fully unlocked, this pre-loved iPhone X is compatible with any carrier, including AT&T, T-Mobile, Sprint, Verizon, and many others. Just like other Renewed products, you are guaranteed that this one looks and works like new.
2. Google – Pixel 3a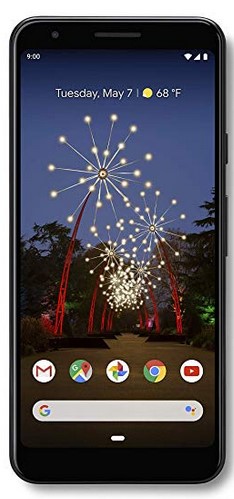 When looking for an Android smartphone that is fully unlocked, check out Google – Pixel 3a. Available in three colors –white, black, and purple-ish – this phone model is known to capture stunning photos, enhanced by its fantastic features like night sight, portrait mode, and HDR+.
You don't have to worry about clicking away and running out of space either since this phone is equipped with unlimited storage through Google photos, letting you save your high-quality images for free. Screening calls and other tasks are not a problem as well with the help of Google assistant. Even better, you can charge your phone at the quickest time possible with its fast-charging capacity, delivering 7 hours of use with just a 15-minute charge.
Are you worried about your data and other files? This smartphone lets you switch easily when using most of your favorite Google apps, as they are already built-in. You do not need to transfer your files manually since you can log in to your accounts and retrieve them.
3. Samsung Galaxy A50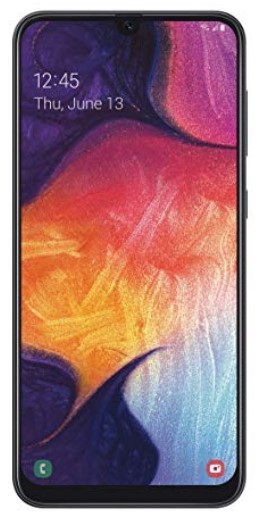 From Samsung comes a sleek, 6.4 inches slimly designed Galaxy A50. This model is factory unlocked and showcases an all-day battery that can last up to 35 hours. It is complemented by its fast-charging feature that lets you quickly power back up when you need a boost.
If you need a powerful camera to capture unforgettable moments, then this smartphone's three specialized lenses make it possible. It features an advanced 123-degree field of vision, allowing you to capture more than what you see. Its 25MP primary camera arms you with the best equipment to shoot vibrant photos.
While its 64GB built-in memory can be sufficient enough for all the apps and downloads you need, you do not have to worry about running out of space because you can expand your phone's memory up to 512GB through the help of a microSD card. Plus, this one's fully unlocked, meaning it is compatible with most U.S. networks and carriers.
4. Moto G7 with Alexa Hands-Free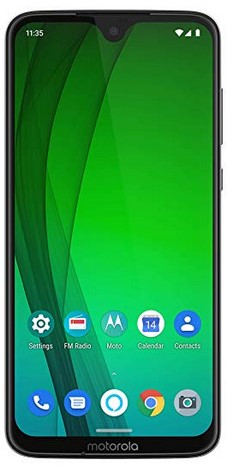 Are you a big fan of Alexa? Then Moto G7 with Alexa Hands-Free from Motorola is the best fit for you. Made exclusively for Amazon, this version comes with a built-in Amazon Alexa, which makes it easier for you to access the voice app by simply saying "Alexa" or double-pressing the power button. This app, as you know, allows you to play music, hear the news, or check the weather through voice command.
Apart from this remarkable feature, this phone model is equipped with a pre-installed selection of Amazon apps, including the popular Amazon Shopping and Amazon Music. If the internal storage is your concern, you would be pleased to know that this phone has 64GB built-in memory with the option to expand to as much as 512GB with the use of a microSD card. This phone has heightened security features, too, with its facial recognition and fingerprint sensor features.
Most importantly, this particular Motorola phone model is unlocked, giving you the freedom to choose any carrier you like, including AT&T, Sprint, and Verizon networks.
5. BLU VIVO X5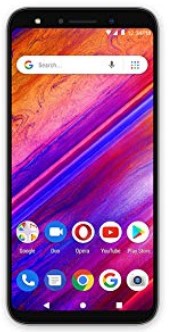 Do you want an unlocked smartphone that is more budget-friendly? BLU VIVO X5 offers excellent value for your bucks.
Featuring an attractive design, this phone model showcases HD+ 18.9 curved glass display. It offers bright, vibrant colors and good-viewing angles that give you an exemplary view of your photos and videos. Powered by octa-core 1.6GHz processor with ARM Cortex-A55 Core, this phone provides all the power you need to accomplish daily tasks, from watching Netflix to typing emails.
You can enjoy a 64GB internal memory with an option to expand through a microSD card for an extra 64GB space, letting you effortlessly download and store your favorite music, videos, and apps. To ensure total security, you can unlock your smartphone with your fingerprint.
And since it is unlocked, you can pick most GSM networks of your choice, including AT&T, Cricket, Metro, and PCS.