Thor Kitchen
SMETA French Door Refrigerator
Samsung Black Stainless French Door Refrigerator
Kenmore Smart Refrigerator
GE Profile Smart Refrigerator
A kitchen is never complete without your trusted fridge. How else can you stock up your favorite perishables and ensure that your family's needs are met?
But a refrigerator comes in all types and sizes. If fact, they have evolved with time. The refrigerators of today feature some of the most fascinating functions. Yes, traditional refrigerators might still work fine but if you want to maximize their use, you might look for something better.
Modern refrigerators are no longer confined to ensuring that your consumables will last longer. The new innovations gave way to smart refrigerators that offer you a little bit more than their primary functions.
Why Smart Refrigerators and How to Choose the Best One
Smart refrigerators are distinguished from their ordinary counterpart through their ability to connect to the cloud. This means that it lets you do things that you can never find in a traditional fridge.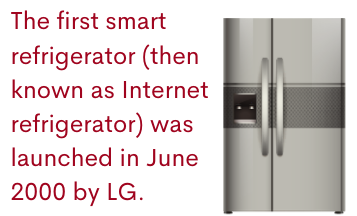 Not sure whether you've left the fridge's door open or if you're running out of your favorite yogurt? A smart refrigerator will let you know these things even if you're out of the house. It makes it easier to track the things you forgot to take down while you're doing groceries. You can check what's inside your fridge from your smartphone. It can even notify you if you left the door open.
These little things may seem flashy but they can be pretty convenient and efficient if you know how to get the most out of them!
To choose the best one, you need to consider what you need. Are you always on the go and need to keep track of your supplies even when you're out of your home? Are you fond of calendars and notes? Do you want to save energy?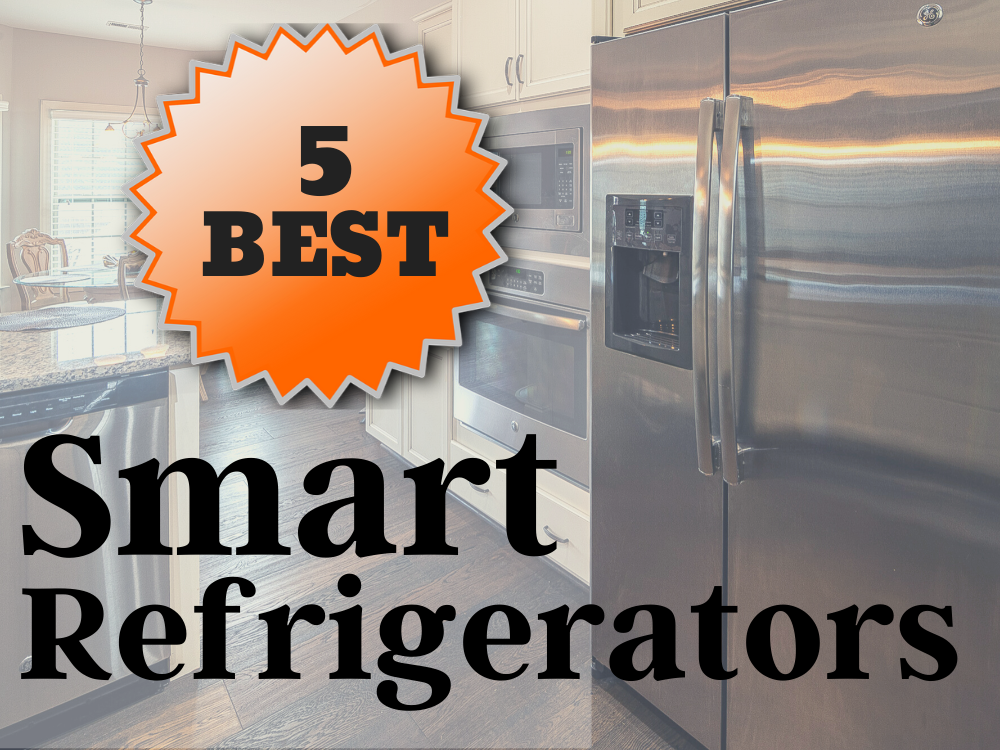 If you want to explore the best smart refrigerators on the market, we've got five recommendations just for you.
1. Thor Kitchen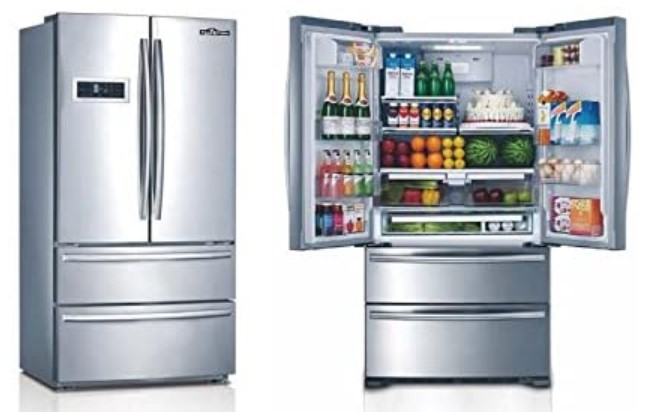 If you're a busy mom who wants to see everything inside your fridge at once when preparing for meals, then Thor Kitchen smart refrigerator is perfect for you. The elegant design features a stunning stainless steel finish with its two French doors and separate drawers.
One of this smart refrigerator's standout features is the chiller drawer which is good for storing meats, cheese, and other delis. The split freezer has two matching drawers stacked on top of each other. Inside, you'll find the ice maker that can dish out cubes into the top drawer's bin. It comes equipped with a little plastic scoop, a definite thoughtful addition that comes in handy.
A digital display on the door allows you to set the temperature and humidity levels. Since there are separate drawers for fresh food with independent temperature and humidity cooling systems, this fridge can keep your vegetables crisp and lengthen the lifetime of your fruits. You can easily access and organize them with every meal preparation.
It also has a certification from Energy Star which makes it efficient in helping you conserve electricity.
Our Verdict

Certified by Energy Star, the Thor Kitchen smart refrigerator is an excellent option. Check out all of its features on Amazon.com!
---
2. SMETA French Door Refrigerator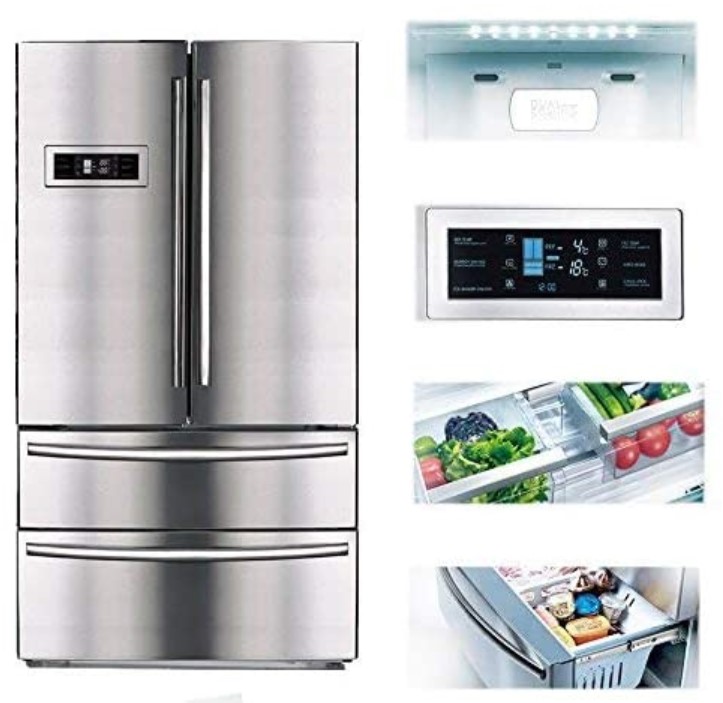 French door refrigerators are trendy nowadays. If you want something designed to match your home interior, then SMETA French Door Refrigerator with its clean, sleek-looking modern design will fit right in along with your other kitchen appliances.
It also has a large capacity, making it an ideal choice for large and growing families. The upper level of the fridge features several compartments where you can keep your food, fruits, vegetables, drinks, and seasonings in an organized way. The bottom drawer houses the frozen items like meat, owing to its freezing temperature. This refrigerator also features a humidity-controlled crisper, ice maker, and door open alarm. Another feature that will please moms is the refrigerator's fingerprint resistant ability, minimizing smudges that can ruin its appearance.
Its smart technology includes 3D LED light, aiding you to easily store and access your food. It also has a LED touch display, giving you accurate readings and allowing you to adjust the temperature for different compartments. If you're in need of ice every day, the automatic ice-making feature can provide you with pure ice cubes by simply adding water.
Our Verdict

What do moms like about this one? Its smudge-resistant finish!
---
3. Samsung Black Stainless French Door Refrigerator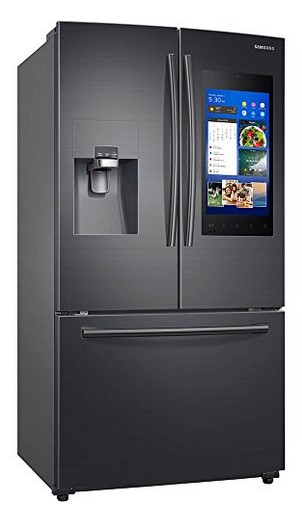 Do you want a smart way to store your food and drinks and keep them fresh and long-lasting? Samsung Black Stainless French Door Refrigerator has all the functions of a traditional fridge but also additional features that optimize its use.
This black stainless steel refrigerator has roomy compartments that let you keep different fresh produce and other consumable items in their specific place, maximizing organization, and ease of access when you need them. But its star feature lies in the Family Hub function that allows you to do a number of fascinating and useful things. This includes 3 built-in cameras that let you see what are inside your fridge.
You'll never have to worry about going to the grocery store in a hurry and forgetting important items. You can check your fridge wherever and whenever you need to through your smartphone. For families that have different schedules and tasks at home, you can easily customize the fridge's Family Board with personalized photos, stickers, and handwritten notes. If you're a busy mom, you will love how the appliance allows you to access your smart devices and other Samsung appliances from the fridge's Family Hub screen. You can set lights, hear and speak to someone at your front door, and even monitor your baby's room.
You can also receive notifications when your laundry's cycle ends. If you want to have some fun, then this screen also gives you the means to stream your favorite music service. This provides an efficient way for you to manage your household right from your kitchen area.
Our Verdict

Talk about having everything you need in one kitchen appliance. You can't get any better than this smart and highly efficient refrigerator.
---
4. Kenmore Smart Refrigerator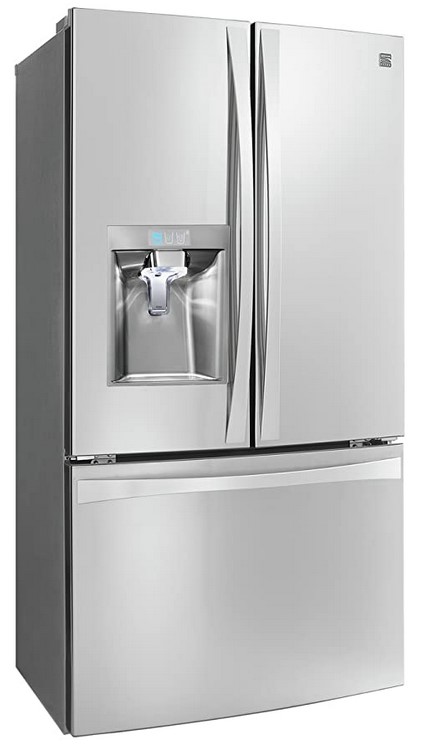 Got used to Alexa helping you with everything at home? Kenmore Smart Refrigerator is compatible with Amazon's efficient voice app. You can control your refrigerator whenever and wherever you are, whether it is activating Accela Ice and Max Air Filter, adjusting and monitoring temperature, checking the door's open or close status, and many others.
Designed to keep your fresh and frozen favorites without over-crowding, this smart refrigerator has exclusive slide away shelves and compact water filter. It gives additional room and space for other consumables. It features a GeniusCool technology, including a linear compressor and dual evaporators that produce separate cooling effects. This means it can create ideal temperatures and humidity levels for the different compartments and as needed by your favorite food and drinks. Even beverages stored in the fridge's door stay cold because of its multi airflow technology, circulating the cold air in every corner of the refrigerator.
Unlike standard crisper bins, the air-tight crisper in this fridge lock in and retains moisture to allow your fruits and vegetables longer life and freshness. The recessed LED interior lights leave a bright, modern interior, making it easier for you to organize your stuff and access them when the need arises.
Our Verdict

Kenmore… a trusted name in household appliances! You can't go wrong with this one!
---
5. GE Profile Smart Refrigerator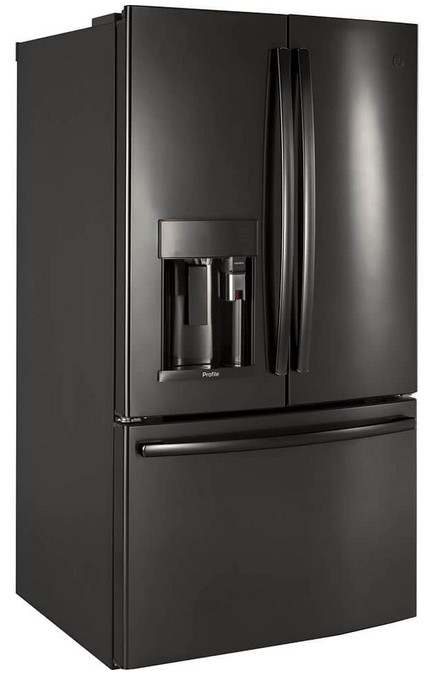 Featuring a modern, sleek design, GE Profile Smart Refrigerator has a black stainless steel finish that allows it to complement your other kitchen appliances. It has full-width drawers equipped with colored LED lights and temperature control features. You can easily set the optimal temperature for your favorite foods and drinks.
The interior is graced by smart LED lighting, putting the food in the spotlight and making it easy for you to see and reach for the ones you need. It also includes a quick-space shelf that you can effortlessly slide down if you need instant storage flexibility. A drop-down tray can also be found inside. This allows you to have extra door storage for additional items. You can tuck it away to create more space when you don't need it anymore. To keep the food fresh, the freezer and fresh food compartments have separate temperatures.
But its standout feature lies in its capacity to provide you with hot water throughout the day. You can set the Hot Water scheduling for coffee and tea breaks through the GE Kitchen App. For ultimate convenience and fun, you can connect the fridge with Alexa. This gives you an easy way to toss voice commands when you need to adjust temperatures or heat up water.
Our Verdict

---
Are you bored with the traditional stainless steel color? We're loving the sleek design of this one… with its black stainless finish! Check it out!