Did you know that an estimated 150,000 – or 1% of new cars – are considered lemons every year? These are cars with recurring, unfixable issues due to their warranty-covered substantial defects. Indeed, buying a new car that turns out to be a lemon will not only leave a sour taste in the mouth. It also leaves a dent in your pocket.
These defects usually include systems that are either essential to the vehicle's proper functioning or may pose life-threatening effects if they aren't working well. Take note that lemon laws only cover the engine, brakes, and transmission but typically not the comfort features like the stereo system and air conditioner.
Be sure to act fast once you realize that your car is a lemon! The federal lemon law only allows the manufacturer to address the problem within 12 months and only 3-4 repair attempts. The state laws on lemon cars differ, however, with some states providing a shorter window.
The possibility of purchasing a lemon car makes it crucial for buyers to check out the warranties offered by manufacturers before signing on the dotted line. Keep in mind that it's better to spend more time on reading the fine print than it is to spend time on repairs, paperwork, and arbitrations!
What's a manufacturer's warranty?
A manufacturer promises to remedy or resolve faults found during the warranty period or within a specified number of miles. It usually includes the costs of the parts and labor. It's a guarantee that the buyer won't have to pay for these expenses if a fault occurs.
A car warranty usually covers the vehicle itself and its accessories related to its reliability, safety, and roadworthiness, whether the manufacturer or dealer provided a said warranty. We cannot overstate the importance of reading the warranty's terms and conditions and asking the dealer about them for clarifications. What you believe is covered may not be, and you will likely end up with an expensive repair on your hands.
We also want to point out that a new car warranty doesn't cover certain things. These include normal wear and tear including on brake pads and tires; damage resulting from the car's misuse or an accident; and routine services and maintenance.
There is a thin, gray line when it comes to the car battery. In most cases, it's covered by the manufacturer's warranty but not by the dealer's warranty. New replacement batteries typically come with a manufacturer's warranty. Again, be sure to ask relevant questions about coverage.

Under the Magnuson-Moss Warranty Act, a manufacturer or dealer cannot claim that a warranty was void or deny coverage because someone other than them conducting routine maintenance and repairs. Otherwise, they can be cited for an illegal act. The car owner, a retail chain shop, and an independent mechanic can do these routine works.
But there are exceptions to the rule. First, a manufacturer or dealer can require their buyers to use selected repair facilities if the repair services needed are free of charge (i.e., covered by the warranty). Second, repairs may not be covered under certain circumstances, such as engine damage caused by improper belt replacement.
In the second case, the manufacturer or dealer has the burden of proof. This means that either of them should demonstrate that the improper replacement of parts caused the damage. The repair service center should also use genuine replacement parts so that the warranty stands.
Aftermarket and recycled parts will not void the warranty, too, under the Magnuson-Moss Warranty Act. But the manufacturer or dealer can require buyers to use select parts when these are provided free of charge under warranty. In case the use of the aftermarket and recycled parts result in damage to warranty-covered parts, denial of coverage is allowed.
What must you look for in a new car warranty?
Consider the length of the warranty in terms of both years and mileage. Generally speaking, the longer the warranty duration, the better the warranty. Between a warranty for three years/36,000 miles and five years/60,000 miles, the second is the better option. Take note that powertrain warranties typically have a longer duration than bumper-to-bumper coverage.
Look at the inclusions and exclusions. A typical warranty includes a list of what's covered and what's not. You have to carefully examine these lists to know what to do in case of a defect. (Bumper-to-bumper warranties are likely to provide the most coverage.)
Ask about extra benefits, such as roadside assistance, trip interruption coverage, and rental car reimbursement. You may even look for free towing and oil changes.
Finding the best new car warranty isn't rocket science! You may have to invest your time reading the warranty and asking questions, but your efforts will be well worth it. You know that you're covered, and you will probably get a new, better car.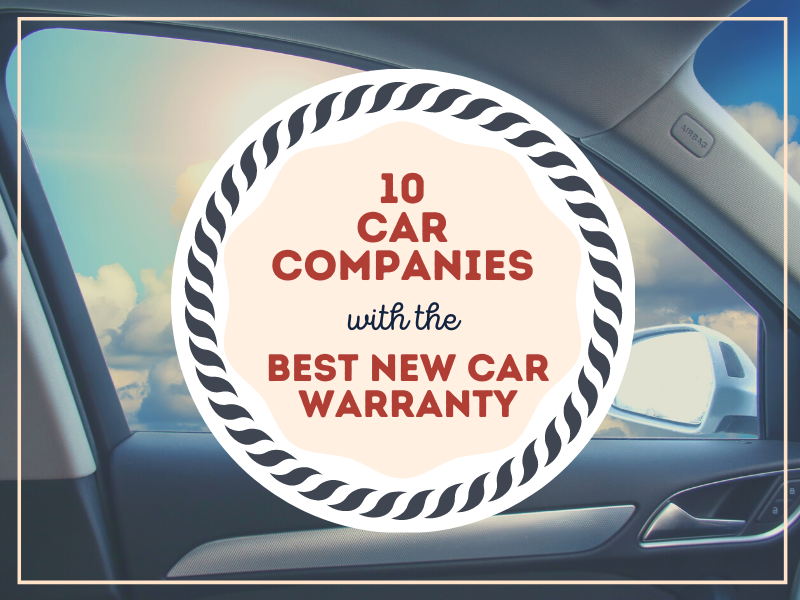 We looked at different car manufacturers and found the ones that offered the best new car warranty, too. Here's a summary table that can serve as your at-a-glance guide.
Check out these page jumps to explore the 10 Car Companies with the Best New Car Warranty:
Hyundai
Kia
Mitsubishi
Jaguar
Volkswagen
Infiniti
Lincoln
Tesla
Cadillac
Buick
| | | | | |
| --- | --- | --- | --- | --- |
| Maker | Bumper-to-bumper | Powertrain | Roadside Assistance | Corrosion |
| Hyundai | 5 years/60,000 miles | 10 years/100,000 miles | 5 years/unlimited miles | 7 years /unlimited miles |
| Kia | 5 years/60,000 miles | 10 years/100,000 miles | 5 years/60,000 miles | 5 years/100,000 miles |
| Mitsubishi | 5 years/60,000 miles | 10 years/100,000 miles | 5 years/unlimited miles | 7 years/100,000 miles |
| Jaguar | 5 years/60,000 miles | 5 years/60,000 miles | 5 years/60,000 miles | 6 years/unlimited miles |
| Volkswagen | 4 years/50,000 miles | 6 years/72,000 miles | 3 years/36,000 miles | 7 years/100,000 miles |
| Infiniti | 4 years/60,000 miles | 6 years/70,000 miles | 4 years/unlimited miles | 7 years/unlimited miles |
| Lincoln | 4 years/50,000 miles | 6 years/70,000 miles | Unlimited | 5 years/unlimited miles |
| Tesla | 4 years/50,000 miles | 8 years/mileage varies by model | 4 years/50,000 miles | 12 years/unlimited miles |
| Cadillac | 4 years/50,000 miles | 6 years/70,000 miles | 6 years/70,000 miles | 6 years/unlimited miles |
| Buick | 3 years/36,000 mi | 5 years/60,000 mi | 5 years/60,000 mi | 3 years/36,000 miles |
But while these numbers are impressive, keep in mind that there are inclusions and exclusions to these warranties. You have to ensure that you're not committing and omitting actions that could void the warranty. There's also the matter of different warranties provided by the manufacturers and dealers depending on the cars' model and year.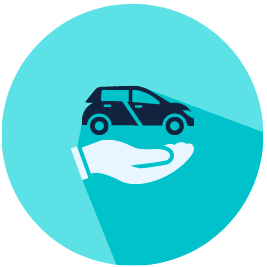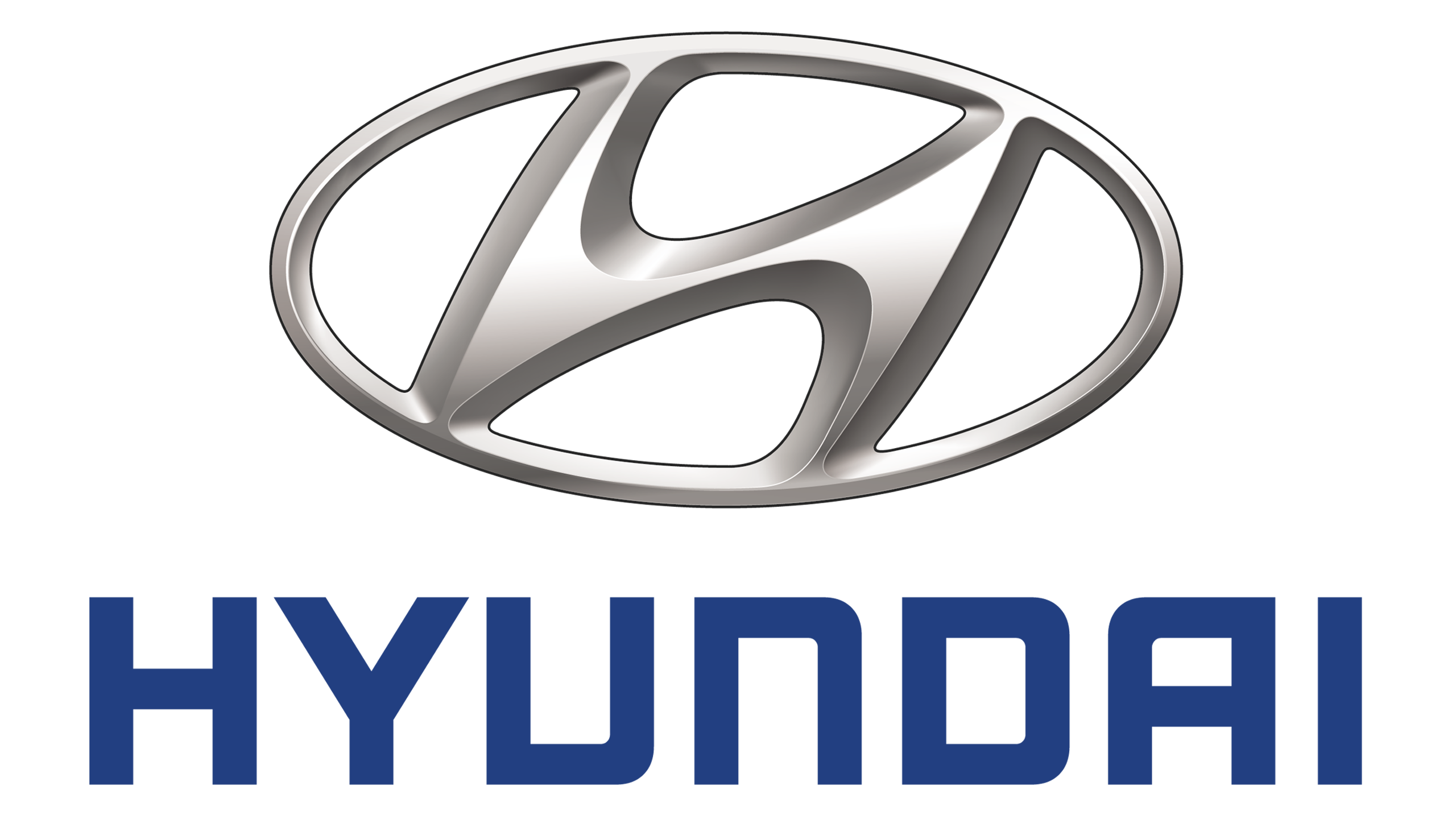 Aside from its generous bumper-to-bumper and powertrain warranties, Hyundai also offers a wide range of warranties that make it among the best in the U.S. These include the corrosion warranty that covers the vehicle body sheet metal, the 24/7 roadside assistance with extra benefits (flat tire services, gas delivery, and jumpstarts), and the limited warranty on replacement parts and accessories. There are even an 8-year/80,000 mile federal emission defect and performance warranty and a lifetime hybrid battery warranty.
Indeed, Hyundai's self-proclaimed slogan of "Best Warranty in America" is well-deserved! We loved that it has longer coverage periods, many of which are unlimited mileage limits, and extra perks, particularly roadside assistance. The exclusions are standard, such as regular maintenance products and services, normal wear and tear, and damage caused by negligence and accidents.
Hyundai also offers an extended warranty program known as Protection Plan Vehicle Service Contract with three coverage levels.
The Platinum plan includes bumper-to-bumper coverage on more than 1,500 parts; thus, it's the most comprehensive warranty.
The Gold plan covers the powertrain and other component groups, including the shocks, climate control, fuel system, and suspensions.
The Powertrain plan provides coverage for the engine, drive axle, and transmission.
These plans are transferable to the subsequent owner, and the added price for an extended warranty can be incorporated into the auto financing. The latter will mean paying interest on the extended warranty, a sobering thought.
While Hyundai's warranty is among the best, thanks to the length and breadth of coverage, there are a few minor setbacks. Only defects from normal use and company-approved or OEM parts are covered, but general commercial and commercial vehicles aren't covered. Subsequent owners also have reduced warranty lengths – the powertrain warranty lasts for ten years with the original owner but is reduced to 5 years for a subsequent owner.
Nonetheless, these are industry standard terms, so Hyundai still comes out on top in terms of generous warranty terms. Plus, there are few lemon cars from the South Korean giant.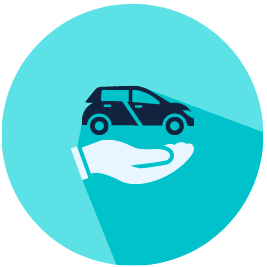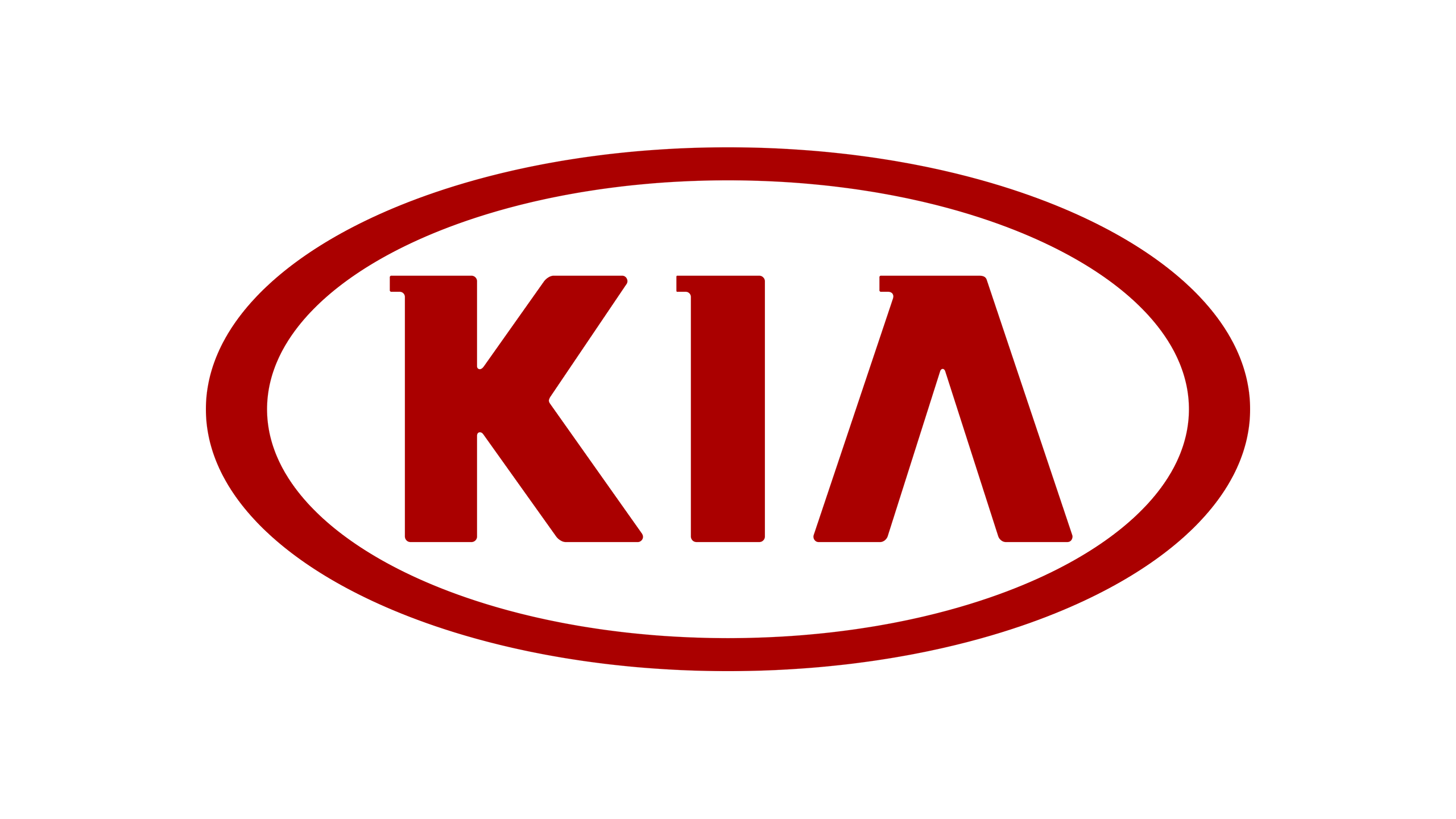 Another South Korean giant with the best warranties is Kia, with its 10-year/100,000-mile limited powertrain warranty, among the industry's longest. Its bumper-to-bumper warranty covers nearly all of the car's elements except for wear and tear on tires, wiper blades, and brake pads, among others. Its corrosion warranty covers damage to exterior body panels from the inside out but not from perforation from the outside in (stones, sand, and hail).
While the roadside assistance is limited to $75 per occurrence, the speed and quality are commendable. The services include towing, gas delivery, trip interruption benefits, jump start assistance, and flat tire assistance. There's no limit on the number of roadside assistance covered for a Kia car, but the manufacturer can limit and deny services in case of abuse (excessive frequency of requests).
Kia offers a toll-free hotline that takes in calls and facilitates services 24/7, even on holidays. This is a convenient service considering that car breakdowns can happen at the most inconvenient time and place.
There are also standard exclusions including damage from misuse, collision, lack of regular maintenance; modifications or alterations; normal wear and tear; environmental damage; and damage from the installation of incorrect products including fuel, lube, oil, and tires.
The powertrain warranty isn't fully transferable, an industry standard. A subsequent owner will only enjoy a 5-year/60,000-mile term instead of the original 10-year/100,000-mile term.
The bumper-to-bumper warranty also has exceptions. Examples include the air-conditioning refrigerant charge (12 months/unlimited mileage), original battery (3 years/36,000 miles), and entertainment system, audio system, and paint (3-year/36,000-mile). Certain repairs to the UVO system aren't covered, too.
Under the warranty's terms, owners must have their Kia car services only at authorized dealerships. Otherwise, the warranty may be deemed void. New vehicle owners will be provided with a list of these dealerships, too.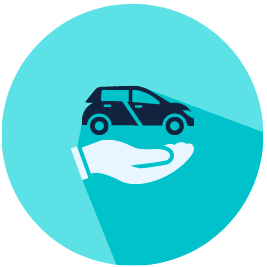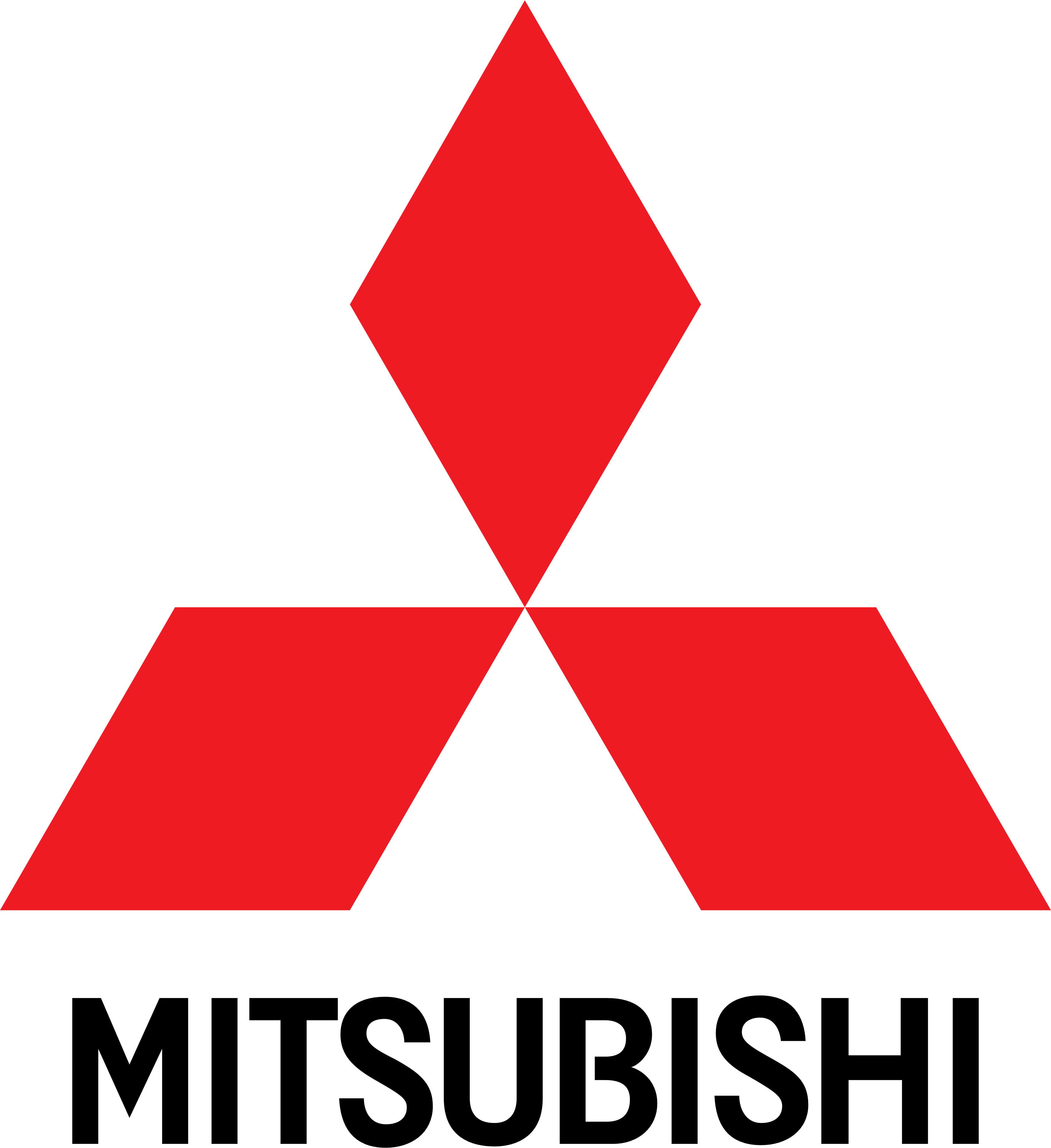 The new vehicle limited warranty is among the best in the industry, primarily for its duration. The bumper-bumper and powertrain warranties rival Hyundai and Kia while its roadside and corrosion warranties are better than Kia's. As a bonus, Mitsubishi also covers in-car navigation and audio systems via a separate, if the shorter, warranty (3 years/36,000 miles).
The roadside assistance warranty is quite inclusive, too, with flat tire assistance, emergency fuel delivery, and lockout assistance, as well as minor mechanical first-aid services, among others. The limited powertrain warranty also covers plenty of parts, particularly the engine and selected transmission and transaxle powertrain parts. While most of the major mechanical parts are covered, parts like the electronic sensors, brakes, and fuel injectors don't appear to be.
As for battery warranty, 2020 Mitsubishi cars are covered for defects for two years. For 12 months after that, the company will shoulder 37% of the cost of defective battery replacement.
For its Outlander Plug-in Hybrid, its only 2020 hybrid vehicle, Mitsubishi offers the same warranty coverage for all its vehicles. The hybrid also comes with a 10-year/100,000-mile warranty for its plug-in hybrid system and lithium-ion main drive battery.
Every new Mitsubishi vehicle also comes with a 5-year/60,000-mile emissions warranty, as well as an 8-year/80,000-mile coverage for the onboard emission diagnostic device, transmission control module, engine control module, and catalytic converter. But there's an exception to the emission warranty – Mitsubishi vehicles sold in selected states, including California, Maine, New Jersey, and New York, have longer coverage.
The quite lengthy list of exclusions includes damages caused by incorrect wheel and tire sizes, engine modifications, and powertrain programming, to name a few. Coverage isn't provided to damage caused by misuse, such as overloading the vehicle, racing and driving over curbs, and when the vehicle is used as a "stationary power source."
If you want an extended warranty, ask the dealer for the Diamond Care Protection Plan. Many dealers also offer third-party warranties. Mitsubishi is a top pick because it has more than 30,000 authorized repair facilities nationwide, which offsets the fact that there are only 350 dealers in the country.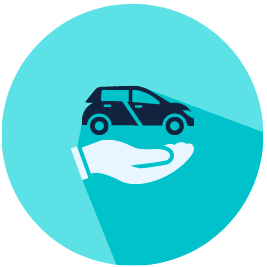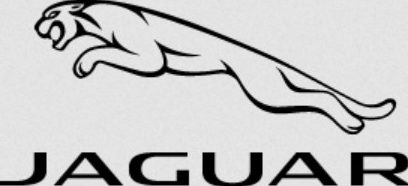 Of the luxury brands, Jaguar's warranty is a standout from its competitors. Not only does the British carmaker provide a comprehensive new vehicle warranty, but it also offers an excellent warranty for certified pre-owned vehicles. This means that a secondhand Jaguar has nearly as much coverage as a new one!
Such outstanding warranties are necessary, considering that Jaguar isn't exactly known for its reliability. Car enthusiasts agree that it's an emotional brand – people buy Jaguars less for their reliability, more for their striking style and performance. But we can live with it considering that the brand makes exciting cars like the F-Pace, the F-Type sports car, and the I-Pace, its first all-electric car.
With its checkered reliability history, buyers are well-advised to get the extended warranty for a cost. Dealers offer the Jaguar Vehicle Protection Plan, although there are also aftermarket options.
The basic new-vehicle warranty, including bumper-to-bumper, powertrain, and roadside assistance, includes coverage for five years or 60,000 miles, whichever comes first. If the roadside assistance warranty expires, car owners can continue it for an added fee, and its 50-mile trip interruption coverage is the best. Most brands only offer coverage when the interruption happens at least 100 miles from the customer's home, and Jaguar's warranty covers costs for alternate transportation or board and lodging.
The coverage also extends to the complimentary scheduled maintenance, which most luxury brands like Infiniti don't offer. We love the six years/unlimited corrosion coverage, too.
The 8-year/100,000-mile battery warranty – if the batteries drop below 70% during this period, these are covered. There's a 1-year/12,500-mile service adjustment coverage as well as a 5-year/unlimited bCall and unlimited/unlimited eCall coverage. The standard California and federal emissions warranties are also present, and these cover some parts for up to 8 years or 80,000 miles.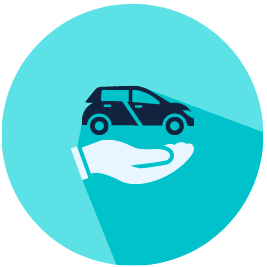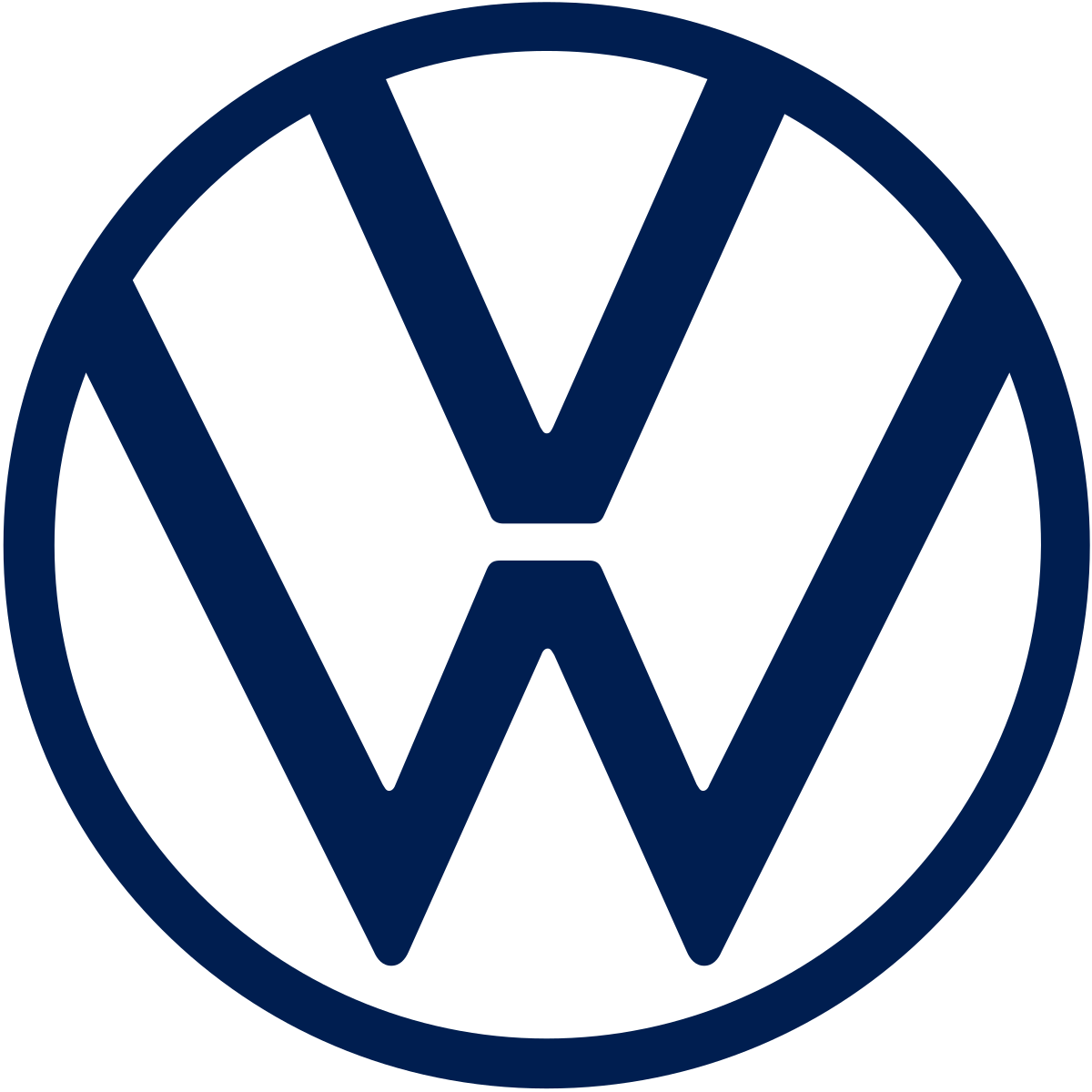 The flagship brand of Volkswagen Group, Volkswagen, has recently made changes in its new vehicle warranty. Instead of its previous 6-year/72,000 mile bumper-to-bumper warranty, it now offers just 4 years/50,000 miles. But all isn't lost as it added a Carefree Maintenance warranty with the first two scheduled maintenance services covered.
The first coverage is at one year or 10,000 miles, whichever comes first, and it includes an oil change, an oil filter change, and a brake war inspection. The second coverage is at the 2-year or 20,000-mile mark with an oil change and a road test, to name a few on the long list of services. We suggest getting the extended warranty plans for added protection and peace of mind, perhaps even taking a look at third-party warranties despite this add-on.
(The shortened warranty is partly because of the 2015 emissions scandal from its diesel-powered vehicles, which resulted in Volkswagen's suspension of its diesel models in the U.S. Volkswagen doubled its warranty, but it only lasted for two model years.)
Note that certain models still have a longer 6-year/72,000-mile warranty, such as a 2019 Volkswagen from existing dealer stocks. But it doesn't include the two-year Carefree Maintenance warranty. Between the two plans, we prefer the longer warranty, but it is what it is.
The new vehicle warranty is fully transferable in case of a sale to a private party, an uncommon aspect as far as car warranties go. Aside from the usual warranties, Volkswagen also offers paint, battery, and halogen/xenon warranties (all for 3 years/36,000 miles); other bulbs, key fob battery, mechanical adjustments and brake pads/shoes (all for one year/12,000 mile); and wiper blades (6 months/6,000 miles for wear and tear). There's also an 8-year/80,000-mile warranty for onboard diagnostics, gateway control module, and transmission control modules, among other systems.
The exclusions don't have any surprises. The standard exclusions are damages due to the customer's misuse, negligence, and alterations; misfuelling incidents; and modifying the vehicle with aftermarket parts or engine programming.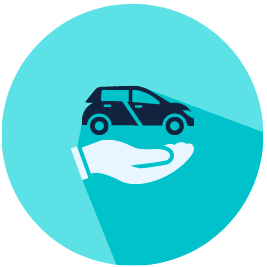 Nissan's luxury brand, Infiniti, hits the right balance between reliable performance and an attractive style. There are several 2020 and 2021 models to choose from, such as the 2020 Q60 coupe, 2020 QX60 SUV, and 2020 QX80 SUV, covered by Infiniti's standard warranty.
The basic coverage, powertrain warranty, and corrosion coverage are within industry standards, ranging from 4 to 6 years or 60,000 to 70,000 miles. But Infiniti also has extra coverage, such as the 10-year seat belt warranty and the genuine accessories basic coverage (1 year/12,000 mile).
There are also federal warranties for emission performance (2 years/24,000 miles), emission defect (4 years/60,000 miles), and long-term defects (8 years/80,000 miles). Infiniti cars come with emission defect and performance warranties (4 years/60,000 miles) and long-term defect warranty (7 years/70,000 miles) for buyers in California.
The list of exclusions of the basic warranty isn't lengthy, but it's worth reading since there are a few surprises. While the basic warranty doesn't cover the seat belts, emission control systems, and tires, these have separate coverage. Other exclusions include routine maintenance, repairs due to misuse and accidents, damage from aftermarket alterations, and normal wear and tear.
Be sure to have your Infiniti vehicle serviced only by authorized Infiniti dealers. Otherwise, the repairs and damage caused will not be covered by the warranty, not to mention that it may well result in a void warranty.
Infiniti also offers several extended warranty options, and we recommend getting one of them as extra protection. The Infiniti Elite Protection Program includes coverage for over 1,650 parts, roadside assistance, and car rental reimbursement. The Prepaid Maintenance Agreements are available in four variations but typically cover routine maintenance services. The Ultimate Platinum Protection includes coverage for tire and wheel road hazards, paintless dent and windshield repairs, and 24-hour emergency road assistance.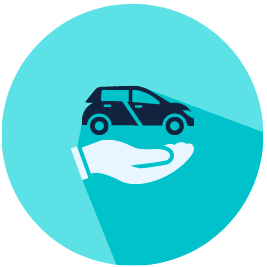 Ford's luxury brand, Lincoln, offers a new vehicle limited warranty lasting for 4-6 years and extended warranties for up to eight years. While the Lincoln brand is well-known for its reliable performance and longevity, we recommend getting an extended warranty even when it means paying extra. The long-term coverage is worth the price, considering the high cost of repairs on luxury cars.
Its bumper-to-bumper warranty covers most parts and systems but with certain exceptions, while the powertrain warranty covers the engine, transmission, and drive axle as well as the front, rear, and all-wheel drive. The roadside assistance warranty differs in length – lifetime coverage for original owners, six years/70,000 miles for subsequent owners. The services include flat tire replacement service, lockout assistance, battery jumpstarts, and fuel delivery up to two gallons.
The corrosion warranty provides coverage for the body sheet panels against corrosion caused by factory defects. In case of damage from airborne materials, the warranty will cover paint damage (12 months/12,000 miles). There are also warranties for safety restraint systems (safety belts and airbags; 5 years/60,000 miles) and limited wear and tear on wiper blade replacements, tires and tire balancing, and wheel alignments.
If an original owner sells a new Lincoln car to a secondary owner, the original factory warranty's remainder is fully transferable. This is with the assumption that the original factory warranty is still valid. A few instances can be declared void, such as using replacement parts that aren't original Ford components or without EPA certification. Lincoln vehicles that have also been considered salvaged, reconstructed and rebuilt or declared as a "total loss" by an insurance company aren't covered, too.
The exclusions are standard, nonetheless, such as general damage caused by collisions, accidents, fires, explosions, theft or vandalism, and general misuse. Damage from modifications, use or environmental factors, and maintenance wear and tear are also excluded.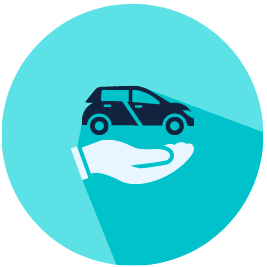 Elon Musk has a blockbuster on his hands, and it shows in the high customer satisfaction and retention of his cars. Indeed, the Tesla brand is among the most valuable auto manufacturers in the U.S. No wonder then that Tesla owners tend to get an extended warranty to protect their investment, particularly as the cost of repairs can make long-term ownership unsustainable.
The basic warranty is, nonetheless, satisfactory on its own. All new Teslas have the standard 4-year/50,000-mile bumper-to-bumper limited warranty, which covers most repairs for the period. Since the battery and drive units are the heart and soul of Tesla's cars, these parts are covered by separate warranties with more extensive terms.
Tesla previously offered unlimited mileage warranties for the drive unit and battery but has since implemented mileage limits. Both Model S and Model X have an 8-year/150,000 mile warranty, whichever comes first. Model Y and Model 3 have a short-range (8 years/100,000 miles) and long-range warranties (8 years/120,000 miles) depending on the variant.
Plus, Tesla guarantees that its car batteries will have a 70% retention rate during the warranty period. You can have your Tesla's battery replaced if its battery retention drops below 70%, and it's for free; this is a new feature for 2020.
Many other parts also have their separate warranties. The Supplemental Restraint System (SRS) warranty (5 years/60,000 miles) covers the cost of repairs and replacements connected to defects in the seatbelts and airbags. The Body Rust limited warranty (12 years/unlimited miles) provides coverage for rust perforation when it occurs from the inside out.
Defects in the components made and supplied by Tesla that happen under normal use are covered and for craftsmanship defects. Warranties on new cars are fully transferable, free of charge, while used cars bought directly from Tesla come with extra coverage.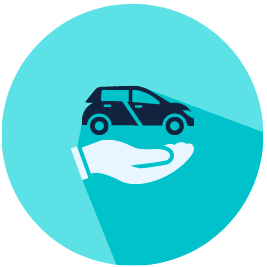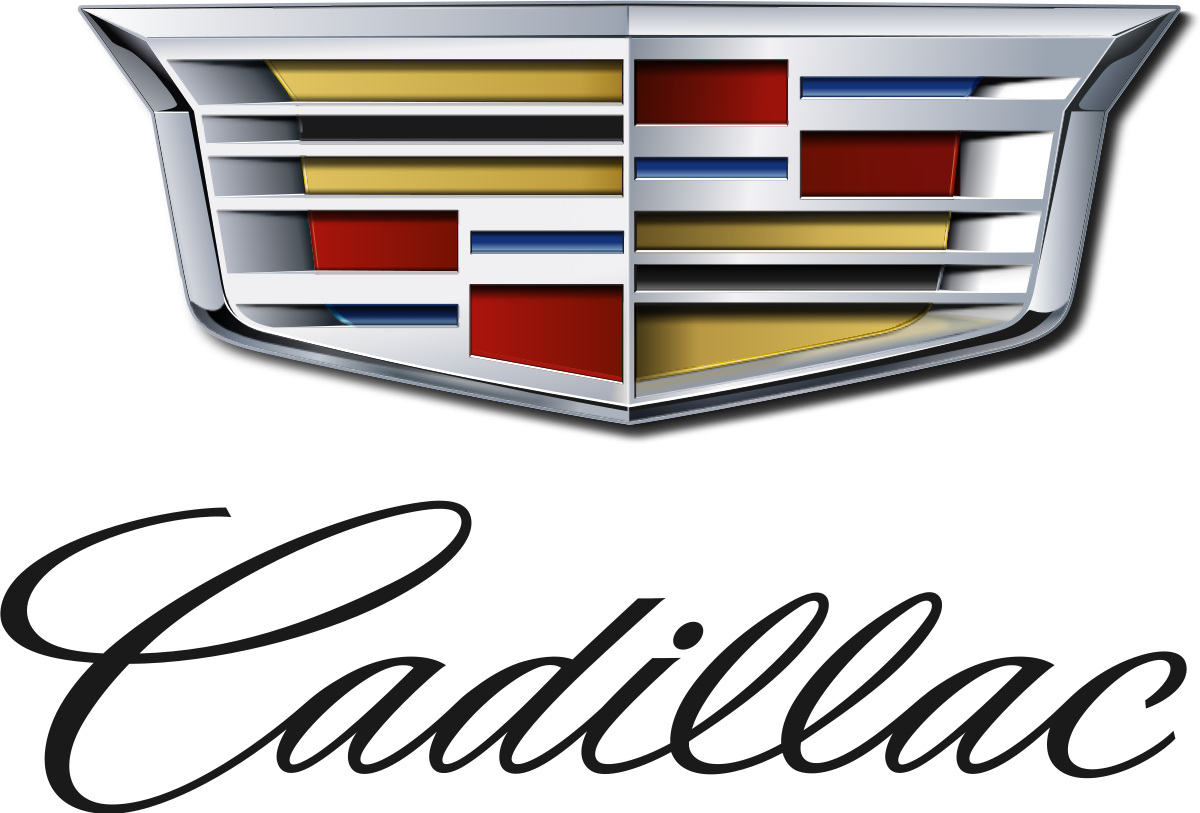 The Cadillac brand is usually synonymous with luxury, and its warranties are among the best in the luxury cars segment. Its powertrain warranty (6 years/70,000 miles), for example, surpasses the Audi, Mercedes-Benz, and BMW warranties (4 years/50,000 miles). Its factory warranty is also fully transferable for as long as the vehicle still has a valid warranty, and the transfer is free of charge.
Most parts come with their warranty, too. Replacement starters, rotors, alternators, and brakes are covered with a 2-year/unlimited miles warranty. Many genuine AC/Delco replacement parts, such as chassis parts, electronic fuel pumps, radiators, wheel bearings/hub bearings, shock absorbers/struts, and ignition wire sets, come with lifetime coverage. But it's only for the parts since the labor costs are only covered for 24 months.
The current roadside assistance warranty covers towing to the nearest Cadillac dealer, battery jumpstarts, flat tire change using the owner's spare tire, and unlocking service with the new key and labor costs not included. It also comes with emergency fuel delivery (the fuel itself costs extra), trip routing, and trip interruption assistance.
Cadillac offers a generous corrosion warranty, too, but with certain conditions. The warranty will not cover rust damage caused by the use of aftermarket products, such as rustproofing products. We suggest skipping them to avoid voiding the corrosion warranty.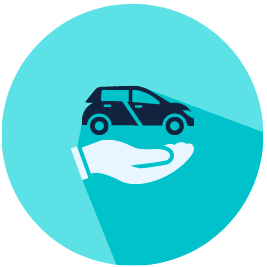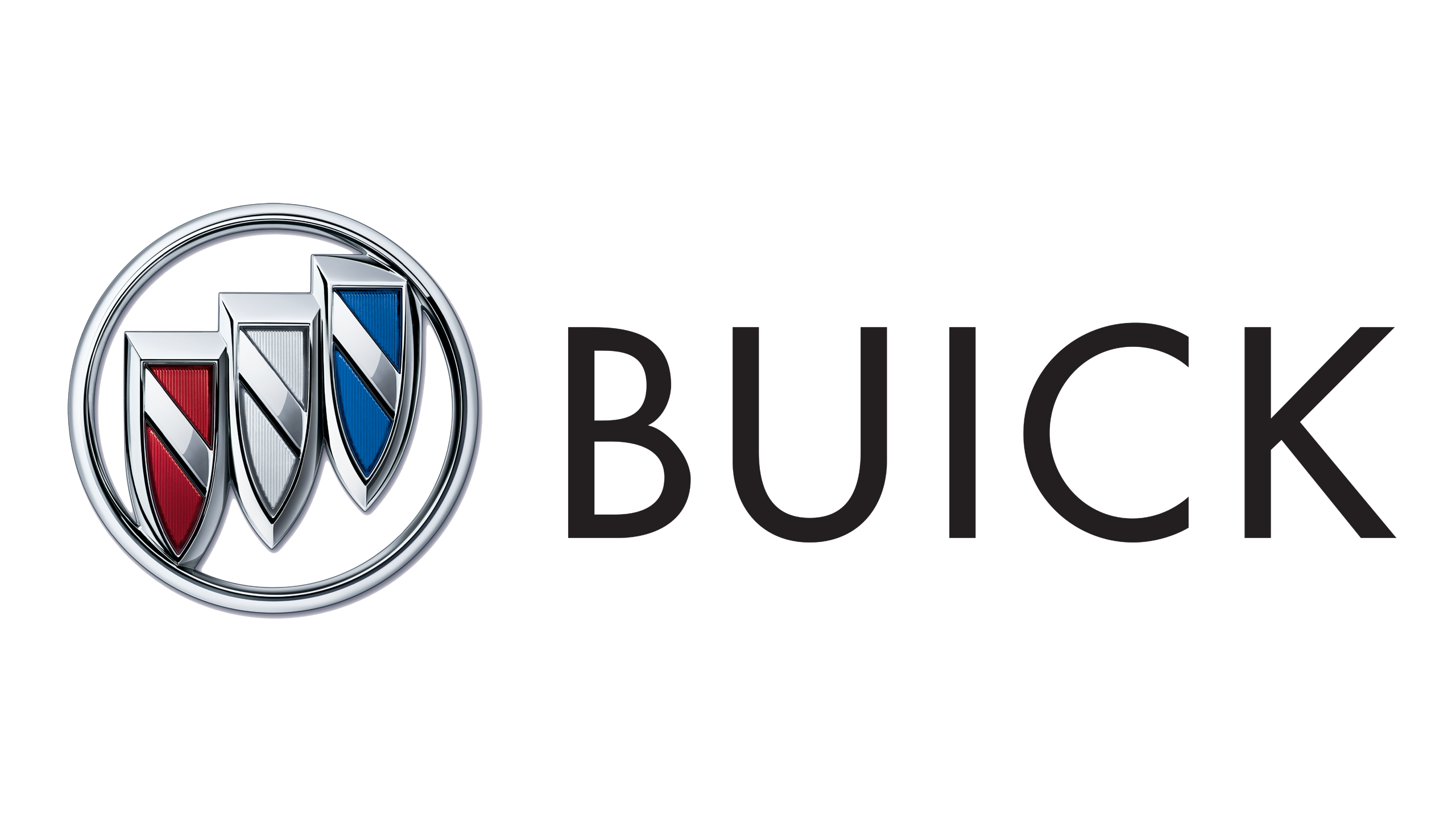 For 2020 Buick vehicles, the company offers its standard bumper-to-bumper and powertrain warranties. But we have to point out that new 2019 cars have longer warranties – limited warranty (4 years/50,000 miles) and powertrain warranty (6 years/70,000 miles. Even the extended warranty for the 2020 and 2019 models differ, too – 5 years/60,000 miles for 2020 models; 6 years/70,000 miles for the 2019 models.
The corrosion warranty is the same as the limited warranty for the corresponding model year, while the powertrain and roadside assistance warranties are the same, too. All warranties come with free maintenance service for the first year of ownership or 10,000 miles.
The bumper-to-bumper warranty covers parts and labor costs necessary to cover material or workmanship defects during the warranty period, except for normal maintenance. It's also fully transferable to the subsequent owner if the original owner sells his Buick vehicle.
While the bumper-to-bumper warranty has a fairly short list of exclusions, the powertrain warranty has a longer list. The exclusions include connectors, sensors and wiring, coolant hoses, engine radiator, coolant and heater core, starter motor, the entirety of the pressurized fuel system, and engine/powertrain control module.
Buick also doesn't cover damages resulting from collisions, accidents, misuse, and improper maintenance, as well as from contaminated gasoline.
Of course, an excellent warranty isn't the be-all and end-all of buying a new car! Consider other important factors, such as the car's performance, reliability, and design, as well as your budget. You will agree that a great car is an entirety of what you see and don't see, from its body to its warranty.