Treatlife's Smart Light Switch
Wyze Cam Indoor Smart Home Camera
NiteBird Smart TV Backlight
Maxonar LED Strip Lights
Gosund Smart Plug
Alexa is quite the household name across the country, the name we often call out when we need something. Currently, over 25% of American homes utilize some type of smart speaker like the Amazon Echo (which uses Alexa) or Google Home, which is a pretty impressive figure!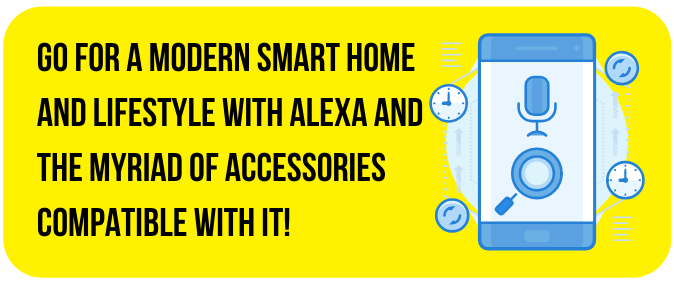 Compared to its competitors, the Amazon Echo is currently the most popular option that people go for in the country, with a share of over 70% of smart speaker owners. Soon, it's highly likely that we'll find an Alexa in nearly every home. It's easy to see this happening, as smart speakers have become increasingly more affordable and make so much of our daily life easier, especially in this digital age. Another incredible thing about smart speakers like Alexa is the full range of accessories that are compatible with them, from home security tech to fun color-changing lights.
Alexa, want some new accessories?
As the saying goes, no man (or AI virtual assistant) is an island; Alexa could do with some help in the form of complementary accessories that can make it more efficient than ever. Gradually convert your living space into a modern smart home with the help of Alexa and the myriad devices compatible with it.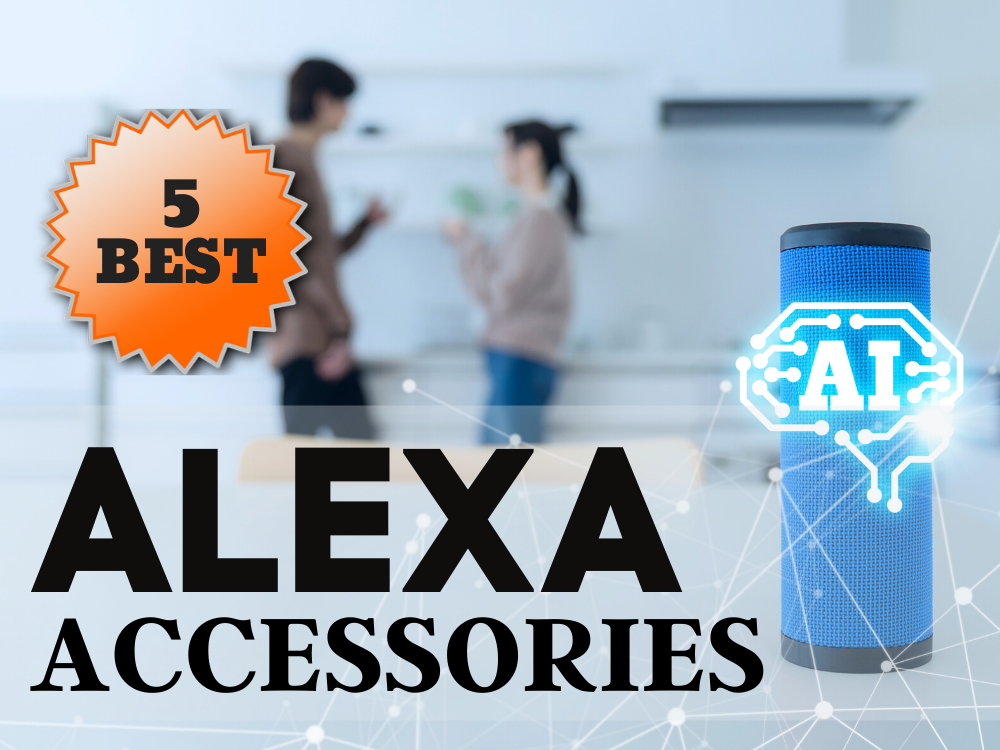 We've rounded up the top five accessories you might want to get for your hard-working Alexa. (Plus, you'll be glad to know that these goodies, at the time of writing, are all below $30 – quite the bargain!)
1. Smart Light Switch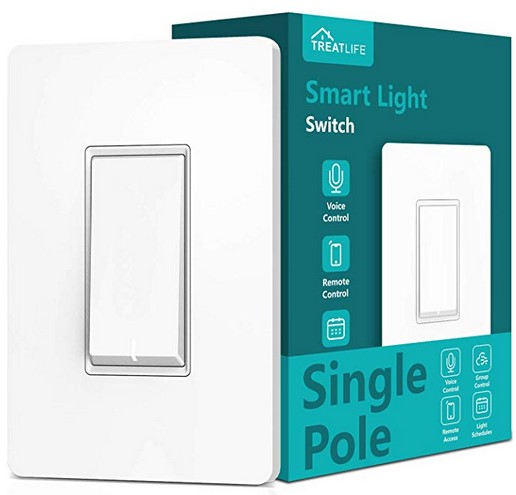 Let there be light, whether you're at home or outside. Treatlife's Smart Light Switch is one of the best Alexa accessories out there. It's an excellent choice for people who want hands-free control over their home lighting or even those who are particular about home security and want the option to be able to turn on lights remotely also while they're on vacation or even just at work. Plus, the sleek and minimalist design is sure to level up the modern feel of your home.
Users have three ways to control the Smart Light Switch, namely voice control, remote control through the app, and scheduler or countdown timer. To ward off trespassers and burglars, use the Vacation Mode option. Because it turns the lights on and off, it appears as if people are home. All these useful features make this trusty little switch a must-have for every homeowner.
Keep in mind, though, that Treatlife's Smart Light Switch requires a so-called neutral wire – a white wire behind your light's switch box – to be installed. Fortunately, the majority of houses built after the 1980s are equipped with neutral wires. But for those with older homes, it's best to make sure first before deciding to make a switch (pun intended) to a smart light switch.
Our Verdict

How about technology today? Isn't it wonderful? Get your Treatlife's Smart Light Switch today!
---
2. Indoor Smart Home Camera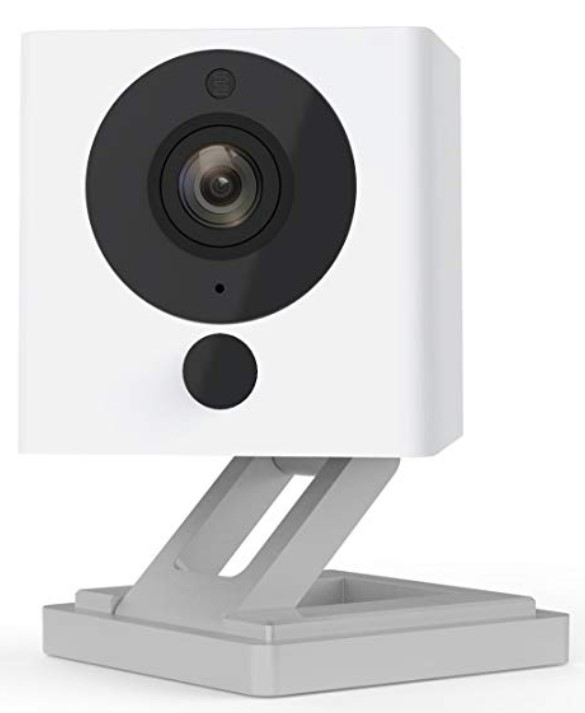 These days, one can never be too complacent. From homeowners who just want peace of mind or business owners looking to protect their establishments even after closing hours, investing in a home camera is a good move. That's why our pick for one of the best Alexa accessories is the Wyze Cam Indoor Smart Home Camera. It can be linked up with Alexa seamlessly, and it offers up to 1080p high definition live streaming wherever you might be in the world. If you're worried about an unreliable Internet connection affecting the loading time, Wyze offers the option for multiple users to access the live stream. This way, you can have other family members or close friends check in on your place for you.
This gadget might be on the small side, but it packs a punch. With helpful features like night vision, along with motion and sound recording, and continuous video recording saved on a microSD card of your choice, Wyze Cam can mean a world of difference to your efforts at home security and monitoring. The motion recording function can alert you immediately via mobile as soon as movement is detected, all while recording and uploading a short video of the location to free cloud storage. Videos are then kept in the cloud for up to two weeks, giving you enough time to review the content. And fear not – even with all these features, the Wyze Cam is priced at a very reasonable $25.14. No need to go for a thousand-dollar home security package when this will do.
Wyze also has a 2-way talk feature, allowing you to communicate with people at the camera's location, for smooth coordination. Installation is easy and flexible, too, as the camera has a magnetic base and adhesive metal plate that makes it sturdy and yet also convenient to move around depending on your changing needs.
Our Verdict

A home security system is a must! Check out the Wyze Cam Indoor Smart Home Camera on Amazon.com!
---
3. Smart TV Backlight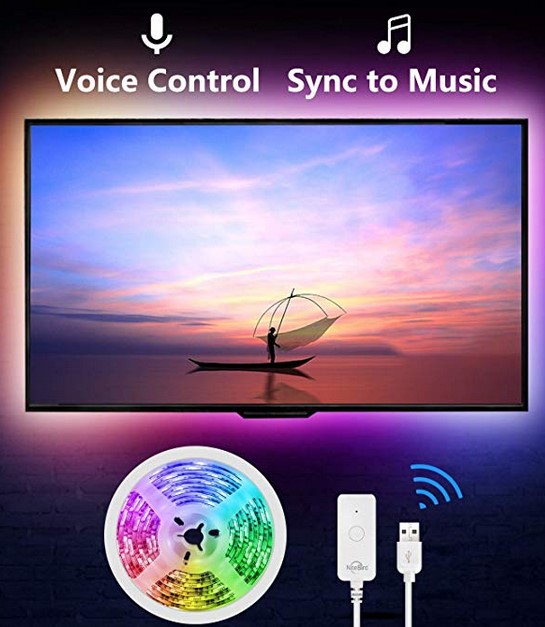 If you spend countless hours staring at your computer screen or TV daily, why not make it a little more exciting? Connect this entertaining Smart TV backlight from NiteBird with your Alexa, and watch your mood light up along with it. We picked this Smart TV LED backlight as one of the best accessories you can buy, as it isn't only about making your viewing experience more colorful. Still, it can also aid in lessening eye fatigue by giving you adjustable and dimmable lights that make for a more soothing view. It features settings like 'reading' and 'leisure' and even 'party' to best fit the current atmosphere you want to achieve.
Installation is also a breeze – all you need is some 3M adhesive tape to keep it steady, and a USB connection to power it. Aside from controlling it via Alexa, the backlight can also be used remotely through the free Gosund app. Once you're all set, the 16 million colors work together to sync with your music, TV show, or preferred mood. If you have multiple smaller screens, the NiteBird backlight can also be cut into shorter pieces (however, each piece will have to be powered separately).
Happy customers have also mentioned the ease of voice control via Alexa, as the product can be renamed with your preferred label (e.g., "upstairs light") so you can smoothly choose which one to activate or turn off.
Our Verdict

Buy it through Amazon Prime and get FREE SHIPPING!
---
4. LED Strip Lights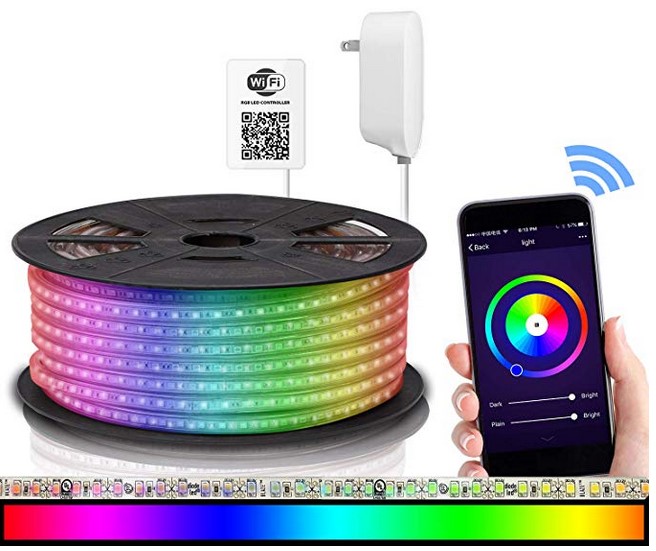 Brighten up your place with some vibrant LED strip lights from Maxonar. Another great accessory to link up with Alexa, these LED strip lights come with a warranty of 18 months to ensure full customer satisfaction. The product, measuring a whopping 16.4 feet, can cover a large area – perfect for designing places like your balcony or garden for any holiday. And you can rest easy regardless of the weather, as the lights are waterproof.
The strip lights come with a strong adhesive back and its adaptor. It's also flexible enough to adjust to folds, angles, and tight spaces, and it can even be cut into shorter lengths to fit your desired use. Aside from Alexa, a free app called Smart Life can also be used to customize the colors, settings, schedules, timers, and much more. Despite offering over 16 million colors to choose from, Maxonar's LED strip lights are also surprisingly energy efficient.
These Maxonar LED strip lights are a unique and slightly quirky addition to your home, or even as a gift choice for a friend or family member whom you think might need a little more color in their lives.
Our Verdict

Spice up your party with these cool Maxonar LED strip lights. Amazon has them!
---
5. Smart Plug / Outlets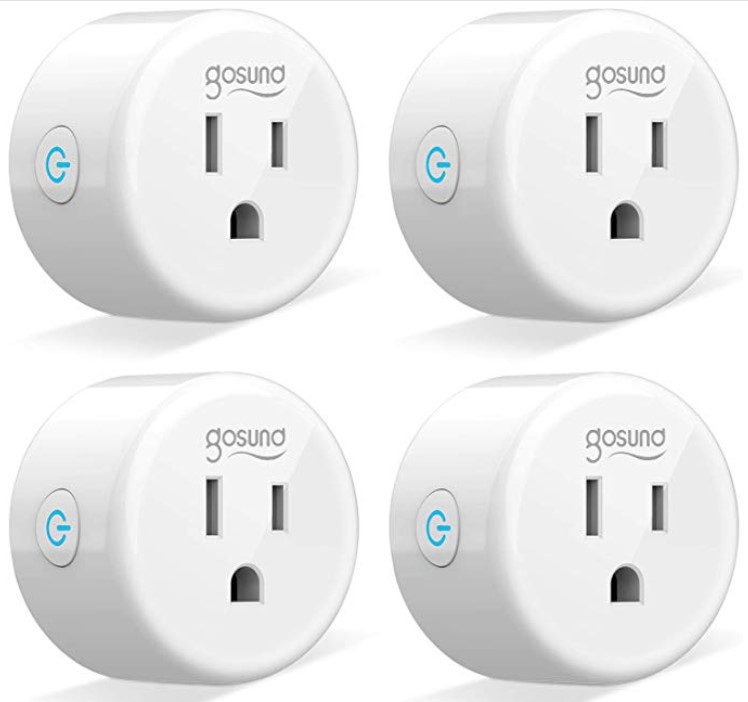 Gone are the days of panicking over whether or not you turned off the stove at home. With the Gosund Smart Plug and Alexa working together, remotely turning off whatever appliance you plugged in has never been easier. Making use of smart plugs is one of the easiest ways to upgrade your home, as virtually any electronic device you have can then be controlled remotely or hands-free.
Just like the majority of other smart devices, schedules, timers, and different preferred settings can be applied to the Gosund Smart Plug, and it's compatible with appliances that have a voltage of 100 to 240V. Tell Alexa to turn on the air conditioner when you're already in bed or to turn on the coffee maker the moment you wake up. And even when you're outside the house, use the device's free Gosund app to turn on the porch lights or to make sure that you turned off your flat iron before you left. You can enjoy your night out without having to worry about your house burning down.
For only $29.99, these smart plugs are pretty revolutionary. You don't need brand new intelligent appliances or expensive products to have a so-called 'smart home.' Keep your current appliances, load up on these fantastic little smart plugs instead, and experience all the conveniences of the digital age without breaking the bank.
Our Verdict

How many times have you left the house and wondered if you unplugged the curling iron? Never fear again… just tell Alexa to turn it off! Buy the Gosund Smart Plugs today!