iOttie One Touch Mount Phone Holder
Maxboost Universal Magnetic Mount
Beam Electronics Mount Holder
Mpow 051 Car Phone Mount
SCOSCHE MAGDMB Magic Mount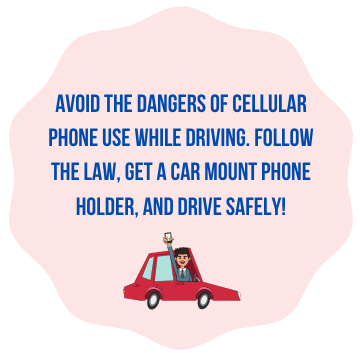 Driving while using your mobile phone, or even taking a phone call, isn't only inconvenient; it is a hazard, too! It is a complete no-no because it is practically impossible to do both things at the same time. The United States has a set of laws on cellular phone use while driving to emphasize the dangers of this practice.
Some argue, however, that mobile phone use while driving cannot be avoided entirely. In cases of medical emergencies and urgent situations, for example, you will need to use your phone to answer or make calls while inside your vehicle. It's also an excellent device for navigation.
A car mount phone holder offers you the solution. When choosing the mount phone holder for your vehicle, make sure that it is made of durable material and features a tight grip so that your phone doesn't fall off.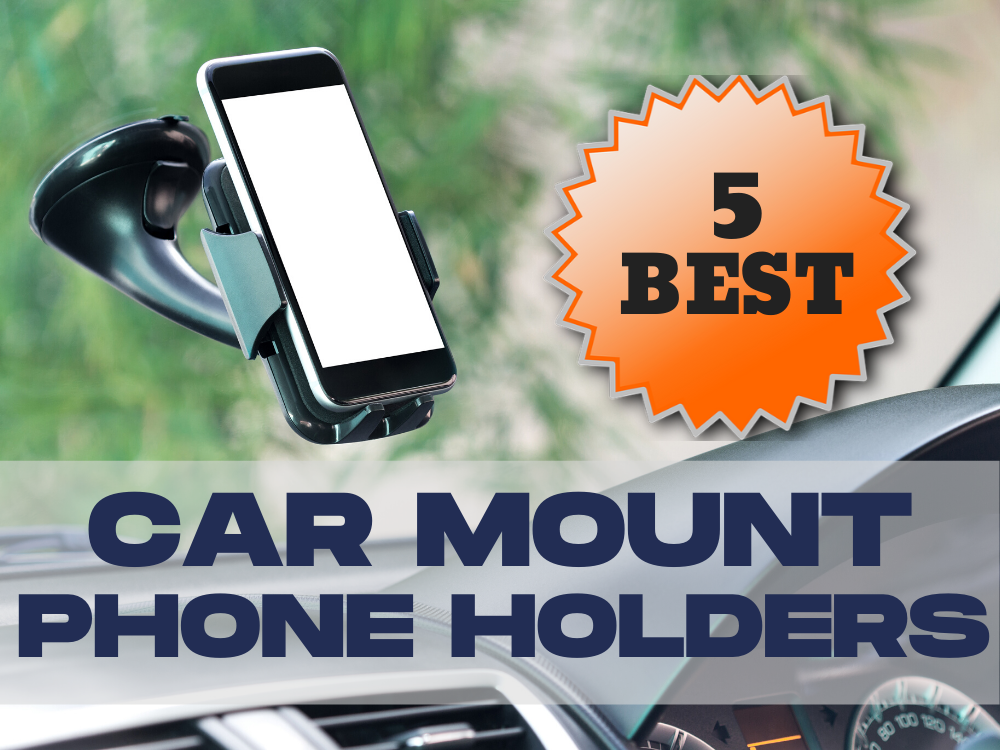 Here are five car mount phone holders that we recommend for their outstanding features:
1. iOttie One Touch Mount Phone Holder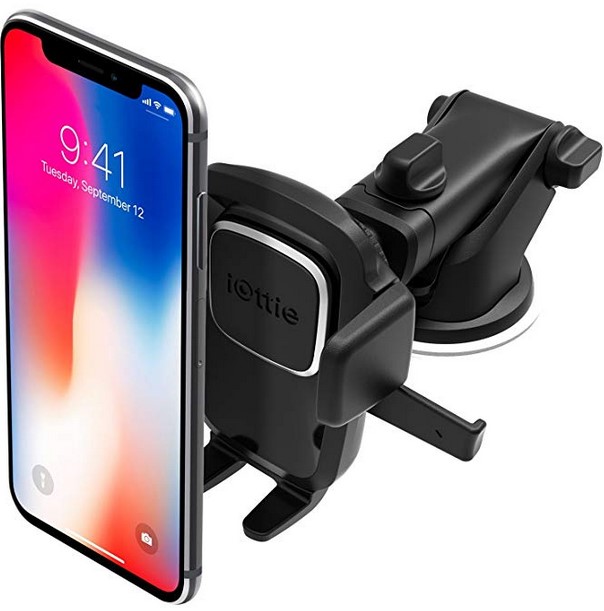 When choosing a phone holder for a car, you can't help but ask, "Will this hold for long?" The iOttie One Touch Mount Phone Holder features a strong suction that takes care of that! Weighing only 7.2 ounces, this phone holder tucks in your mobile phone securely. It is a dashboard disc and a reusable suction cup combo with superior suction strength.
With its easy one-touch mechanism, this car mount phone holder from iOttie allows for a quick one-hand open and close operation. You don't have to struggle with finding the perfect angle for mounting your phone because this product is easily adjustable. It features a telescopic arm that extends to up to six inches and pivots 225 degrees for perfect positioning.
Besides its adjustable viewing and firm suction features, the iOttie One Touch Mount Phone Holder is specially designed to hold practically all types of phones and cases.
Our Verdict

Don't be sorry… Drive safely with the iOttie One Touch Mount Phone Holder in place!
---
2. Maxboost Car Mount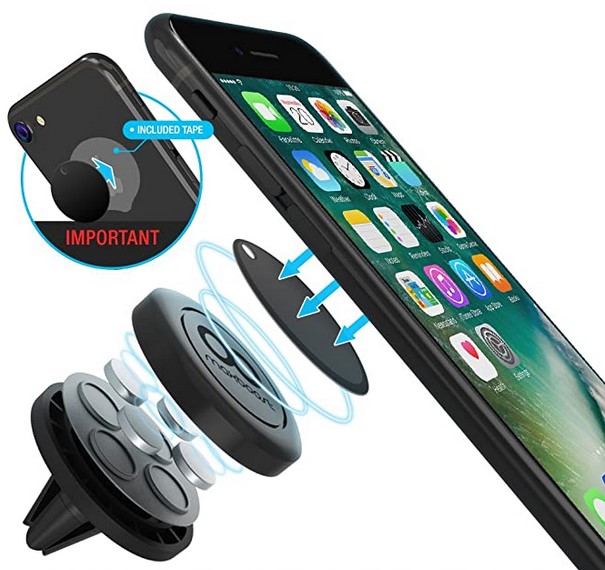 The Maxboost Universal Magnetic Mount is a straightforward car mount with a dual-sized claw to perfectly fit almost any car air vent. It has a rubberized exterior for better grip while leaving the vent scratch-free.
The Maxboost Car Mount is one of the few products that uses magnets as a means for holding your phone. The metal plate on the backside of your phone or protective cases attaches to this product's four built-in powerful magnet heads.
With the Maxboost Magnetic Mount's highly-flexible rotation, you get an infinite number of viewing angles, so you can easily position your phone and focus on driving. This unique and versatile car is compatible with most mobile phone models and cases.
Our Verdict

It's a great gift idea too!
---
3. Beam Electronics Mount Holder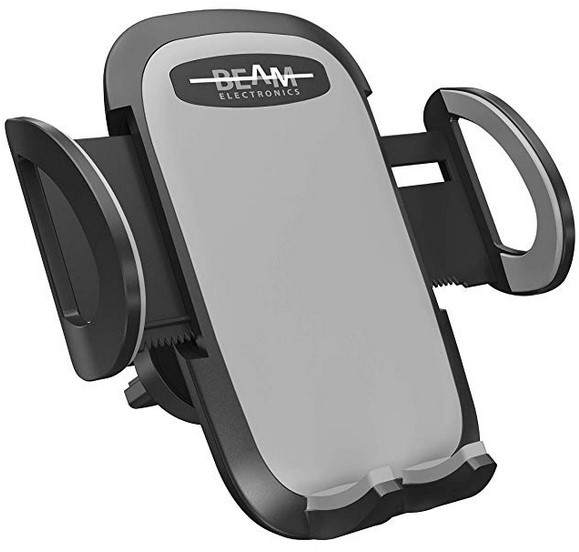 The Beam Electronics Mount Holder features a quick-release button that saves you time and effort when removing and attaching your mobile phone. You get a 360-degree rotation for the best viewing angle. Whether you are answering a call, navigating, listening to music, or even charging, the holder ensures safe driving at all times!
It doesn't matter if your vehicle features thin or thick air vent fins; the Beam Electronics Mount Holder fits perfectly. Once mounted, your phone stays securely regardless of the condition of the terrain you are driving. The Beam Electronics Mount Holder fits most cellphones and electronic devices, measuring 1.9 inches to 3.7 inches in width.
Our Verdict

The Beam Electronics Mount Holder is just a click away…
---
4. Mpow 051 Car Phone Mount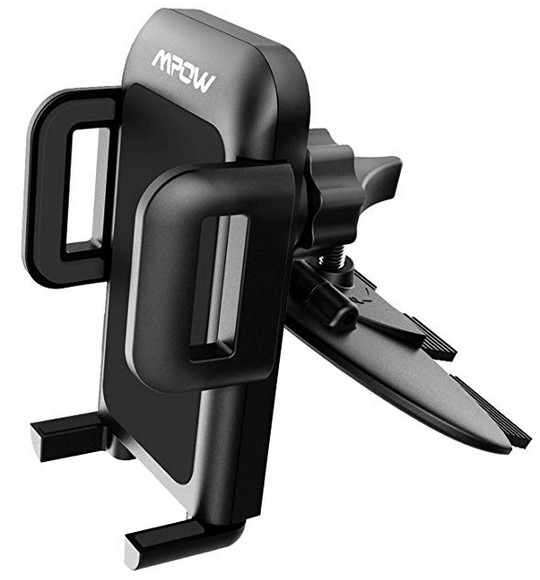 Unlike most other car mounts, the Mpow 051 Car Phone Mount fits 99% of car CD slots without damaging it. You can also adjust this product for a more customized, secure fit by just by turning the knob. The small knob locks it securely in place, keeping your phone stable even on bumpy and rough terrains.
With the Mpow 051 Car Phone Mount's one-touch mechanism, you can effortlessly put or detach your phone. It also has a rotating ball joint that allows you to rotate to a full 360 degrees and adjust your phone viewing angles.
The Mpow 051 Phone Mount's base accommodates mobile phones and devices measuring between 1.8 inches and 3.7 inches in width.
Our Verdict

---
5. SCOSCHE MAGDMB Magic Mount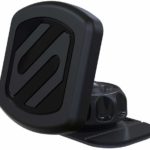 The SCOSCHE MAGDMB Magic Mount is developed by SCOSCHE Industries, a company founded known for its lineup of the most reliable consumer electronic products and gears. In terms of versatility, this car mount excels! It attaches to any surface in your car and comes with integrated cable clips to secure your charging cable.
The SCOSCHE MAGDMB Magic Mount features a cradle-free design for safe and easy one-handed use and access to all controls and ports. This dash mount allows you to view from any angle you like using its a-axis, 360-degree adjustable head. It features enhanced, soft-touch rubber lock-nuts.
The SCOSCHE MAGDMB is one of the few phone holders that utilize rare earth neodymium magnets for a secure grip on your phone.
Our Verdict

With many favorable reviews and at an affordable price, you can't go wrong with the SCOSCHE MAGDMB Magic Mount!