Bitdefender Antivirus Plus
Norton AntiVirus Plus
Avira Antivirus Pro
F-Secure Antivirus SAFE
Kaspersky Antivirus
Trend Micro Antivirus+ Security
Webroot SecureAnywhere AntiVirus
ESET NOD32 Antivirus
G-Data Antivirus
Comodo Windows Antivirus
Did you know that, every single month, there are at least 6,000 computer viruses that are newly developed and released?
When your computer is attacked by a virus, your data can become corrupted and destroyed. Commonly, Malware or malicious software can execute inside your computer system, replicate itself, and alter program codes, and insert its own.
Whether you're a single user operating in your room or a corporation with humungous servers, there's no escaping the dangers of a computer virus. It is said that 90% of the emails you receive, no matter how trivial or personal, may contain a Malware of some type. In January 2004, a computer virus or worm called MyDoom crawled through Windows-based computers—and is dubbed as the most expensive virus in terms of the damage caused, which amounted to a whopping US $38.5 billion!
How do you know when a virus is attacking your computer? Numerous signs show, in fact. Sudden and numerous pop-up windows and unwanted programs, a system crash, reduced overall computer performance, and password changes or similar unusual activities are just some of the warnings you shouldn't be ignoring!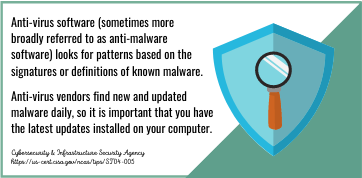 Regardless of how safe you think your computer is, nothing fortifies the entire system like a dependable antivirus software.
A lot has been said about antivirus software products, and the sheer number of options out there can be quite dizzying. Selecting the most appropriate antivirus software for your personal use or business purposes is easier said and done in such a highly crowded market category.
Are you looking for the best one that's on the market today, with fool-proof, absolute protective features that let give you the peace of mind you deserve? We picked 10 of the Best Antivirus Software you can choose from depending on your requirements. Explore each product as we present their standout features, pricing, and effectiveness levels in detail.

The Bitdefender Antivirus Plus takes pride in its more than 500 million users because of its well-rounded package armed with numerous features. This program is applicable for Windows OS only, and its protection coverage is up to three devices.
If you want a more comprehensive but cost-efficient package, you can upgrade to the Bitdefender Internet Security or Total Security, covering up to five devices that include Android, iOS, and Mac operating systems.
Here's how the Bitdefender Antivirus Plus does the work for you:
Comes with the Safepay feature for even more secure online transactions
Optional VPN
Presence of privacy tools
With ransomware remediation and protection
Resource-intensive
Has an alternative for incorporated or adding of VPN
Subscription updates are done regularly
Strong password manager
Easy installation process
Convenient personal computer (PC) protection
Keeps you aware of malware threats
WiFi security scanning
Online banking protection
With vulnerability scanner
Safe file deletion process
With automatic upgrades for one year
Available multiple discounts
Price: $39.99 for one year
---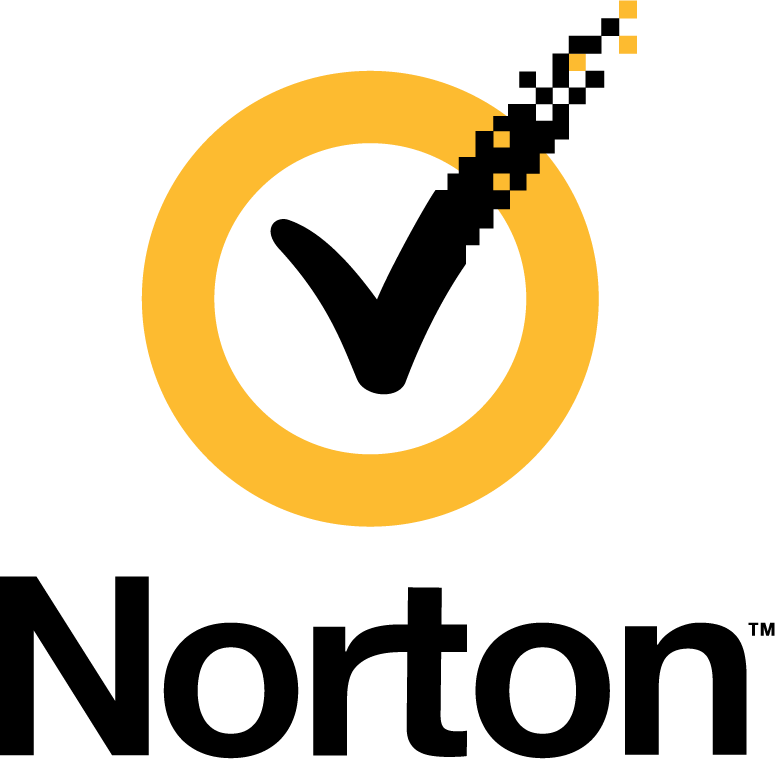 Norton has been in existence for several years and has upheld a strong reputation for a good while. As a contribution to its solid reputation, Norton provides value-for-money annual subscriptions.
One of these is the Norton Antivirus Plus— one of the company's newest entry-level antivirus programs.
This software program operates on Windows only, and it can protect one device. It provides a few customization alternatives for the management of its settings.
Standout features of the Norton Antivirus Plus program:
Presence of international civilian intelligence network
Financial security
Topnotch privacy security
Seamless protection for your operating system
Updated on newest malware threats
Light on system resources
Low-cost subscription
With URL blocker for malware protection
Continuous operation with scanning
With Norton Identity Safe, a password manager for the browser
Has an option for upgrades to a complete virtual security suite— the Norton 360 Deluxe, which covers numerous devices and platforms
Price: $18.99 for one year
---

The Avira Antivirus Pro is a value-for-money software program applicable for Mac and Windows and can protect up to one device.
Here are the standout features of this antivirus program:
File repair
Shopping and online banking protection
Email protection for the avoidance of phishing scammers
Dedicated anti-ransomware
User-friendly and clear interface
Excellent virus protection
Affordable pricing
Price: $31.99 for one year
---

The F-Secure Antivirus SAFE software program is convenient to use as protection for any suspicious malware and computer viruses. It operates on iOS, Windows, and Mac, and the maximum number of devices covered is three.
One useful feature is a locator for the loss of an iOS or Android mobile device.
Moreover, if the device cannot be located, there is an alternative to delete or lock it remotely, which maintains the safety of information.
Here are the advantages of the F-Secure Antivirus SAFE software program:
Additional ransomware protection
Banking and browsing protection for safe online shopping
Family-focused safety tools
With mobile device finder
Strong antivirus software
More features for complete protection of the user's system
Price: $34.99 for protection of a maximum of three devices
---

The Kaspersky Antivirus software program is considered one of the solid security options for all newbies in the antivirus industry. It operates on Windows only, and it can cover up to five devices.
This antivirus software program is suitable for those looking for antivirus protection and not a whole security suite. This antivirus protection focuses more on the fundamentals of malware detection and protection.
Here are the advantages when you purchase the Kaspersky Antivirus software:
Simplified security management
Drive-by cryptomining infection prevention
Automatic scanning for detecting and removing threats
An efficiently performing security package
Very convenient to use
Very affordable
Blocking of suspicious URLs through web filtering
Smart monitoring technology to look for malware before it bogs down your entire system
High ratings care of AV-Comparatives upon evaluation
Price: Approximately $23.00 for a one-year subscription
---

The Trend Micro Antivirus+ Security is applicable for users who want stronger antivirus protection on their personal computers and laptops. It runs only on Windows, and the maximum number of devices that it can cover is only one.
This antivirus software has a good reputation for efficient antivirus protection, with expertise in ransomware and spam ware.
Here's what you get when you have the Trend Micro Antivirus+ Security installed on your computer:
Slightly limiting alternatives
Resource-intensive
Strong protection
Convenient to use
Affordable pricing
High ratings obtained from major antivirus laboratories
Price: $29.25 for a one-year subscription
---

The Webroot SecureAnywhere Antivirus software program is a lightweight antivirus software solution that runs on Mac and Windows. The maximum number of devices covered is only one.
This antivirus software is applicable for individuals with older computer systems and would like the antivirus software to operate at a lighter pace.
Although its program is quite small, the protection is sufficient, and it can prevent all malware threats and enhance identity security, real-time anti-phishing tech, and ransomware while checking on the network and firewall for suspicious attacks.
Here are the advantages of the Webroot SecureAnywhere Antivirus software program:
Firewall monitor
Real-time anti-phishing
Identity protection
Always-on security
Absence of testing data
Very fast scanning; does not bog an older system down
Relatively light on system resources
Does not require bulky updates, which makes it suitable for those with a slow internet connection
Price: $25.99 for a one-year subscription
---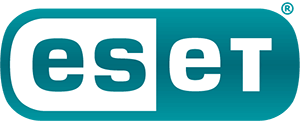 The ESET NOD32 Antivirus software is regarded as an antivirus program and security suite typically for expert use. This antivirus software also concentrates more on core features. Its main operating system is Windows, and the maximum number of devices that it covers is five.
Here's what you will get when you have the ESET NOD32 Antivirus software installed on your computers:
With a free 30-day trial that operates to your satisfaction
Cloud-powered scanning
With Exploit blocker
With UEFI scanner for protection during the process of booting the computer
With anti-ransomware shield
Real-time malware protection
Supreme heuristic detection
With URL filtering to block suspicious or potentially unsafe websites
Contains modules to avoid attacks through the use of PowerShell
With scanner for USB mass storage devices
Price: $39.99 for a one-year subscription
---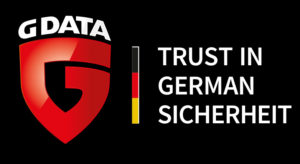 G-Data Antivirus is one of the antivirus software programs that originated from Germany. It was developed back in the 1980s and has taken advantage of popularity in the European market. It is also relatively one of the new antivirus software programs in the US.
Independent laboratories have evaluated the G-Data Antivirus software to acquire high ratings in determining numerous types of viruses that are less active in suspicious URL blocking.
This software is applicable for Windows only, and the maximum number of devices it covers is one.
Here are the advantages of using the G-Data Antivirus software:
24/7 English phone support
Hourly program updates
Automatic scanning of USB sticks
Automatic checking of USB flash drives/memory
Hourly updates
Multiple resources
Online shopping
Banking protection
Protection from phishing attachments and emails
Price: $29.95 for a one-year subscription
---

The more challenging setup of the Comodo Windows Antivirus makes it an ideal solution for advanced users instead of newbies. Once installed, the software is efficient in detecting viruses, and it uniquely integrates the Auto Sandbox Technology.
This antivirus software operates on Windows only, and the maximum number of devices that it can cover is only one.
Here are the advantages of using the Comodo Windows antivirus software:
An added feature is cloud-based antivirus scanning that can monitor the latest viruses from across the Internet.
It does not depend on local virus signatures being updated.
Gamers will also learn to appreciate the software's Game Mode, ensuring that antivirus software notifications do not distract video games.
Complete real-time protection
24/7 tech support
With Firewall
Safe and secure shopping
Price: $29.99 for a one-year subscription