The first online purchase ever made, based on records, was way back in 1994. That was 26 years ago. Online shopping has come a long way since then. Ever since the advent of technology and the internet, the way it became accessible to everyone from every part of the country, made more and more consumers start purchasing online. Almost half of these online shoppers purchase through their mobile phones and the other half through their desktop or laptop. It's that convenient and easy.
One can no longer imagine a world where online stores don't exist. Especially because of the convenience it has brought to the lives of many. It has also helped the economy in more ways than one can imagine.
Online shopping offers maximum convenience for consumers across the United States. The entire process of shopping online is a hassle-free experience. Without leaving your couch, you get to see a wide selection of products to choose from. You can even find the item you specifically want down to the minutest details and items you thought you would never find. Based on a survey, this has been the most important factor for 61% of the online shopper-participants. They no longer have to go to different brick and mortar shops to find what they are looking for, and that saves a lot of time and energy.

Retail therapy has never been this easy and accessible. You get to compare prices from different shops without having to think about a parking spot. There are a lot of price comparison sites and apps which can lay down all the available prices in the market for a single product. You don't have to always second guess if what you are buying is worth its price or if you are missing out on a better offer.
You also have payment options that are as easy as 1,2,3! Aside from improving your credit score, you can also receive cash back, depending on the mode of payment you choose. After checkout, you spent less than the actual price of your purchased item.
Receiving the package at your doorstep feels like Christmas every time. There are already a lot of delivery options out there. You can have same-day delivery, two-day delivery, and standard shipping. Your choice depends on how patient you are or how much you are willing to pay for instant delivery.
You won't even have to endure the lines or wait at the counter when you decide to return the item. Tell the seller and ship it right back. Just don't forget to read the store's return policy for items purchased online. Sometimes, it's even for free. You also need to scroll and press buttons from the comfort of your home. Talk about convenience at your fingertips!
Another upside is you no longer have to rush to beat the malls' closing time. You have the time in your own hands whether to shop at dawn before going to work, during a lunch break, or at midnight when you can't sleep.
It is no wonder that more Americans are turning to online shopping from every day needs to luxurious wants. Just this year, 2.05 billion people around the world are recorded as online shoppers, and 227.5 million of these are from the United States. The statistics are expected to soar to 2.14 billion in 2021. In 2023, 91% of the US population are expected to become online shoppers!
These statistics don't just represent people who are one-time online shoppers; they are customers who purchase online at least once a month, according to Statista. It is slowly becoming the norm, especially in these extraordinary times.
In February of 2019 and for the first time in the US, statistics showed that more people are buying online than doing actual shopping in brick and mortar shops. However, the difference is very marginal, with online retail sales amounting to only 0.006% greater than brick and mortar sales. This little difference is a sign that online stores are competitive when it comes to sales and that consumer trend is gearing towards it. If this trend continues, online shopping will seemingly take over the commerce world. By the end of 2020, it is expected to reach total sales of $4.2 trillion.
The US Census Bureau released information that for the second quarter of 2020 alone, the total sales of retail e-commerce was $211.5 billion. It was not just a pinch of increase from the first quarter sales. It amounted to a 31.8% increase from the first quarter and represented 16.1% of total retail sales in the United States.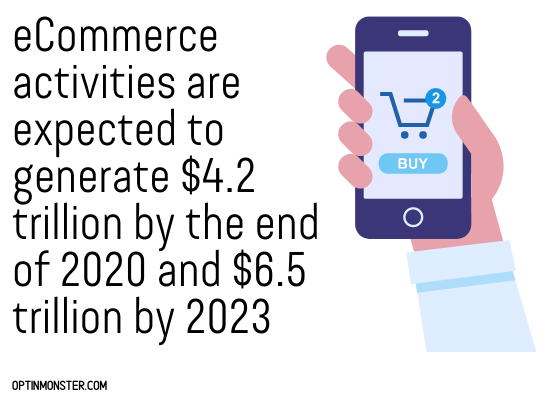 The online world offers the greatest deals if one only knows how to search for them and how to avoid shipping together with other extra and hidden fees. The latter is what usually causes online shoppers to think twice before purchasing or abandoning carts as they could spend less if they buy in a brick and mortar shop instead. Other factors such as necessity and urgency of the need also affect influence the buyer's decision to purchase online or drive to a nearby shop. The most important factor, of course, is the price. If you know what affects and how the price changes in e-commerce, you can find ways to work around those elements to your advantage.
However, there are online stores that are just fronts for scams and rip-offs. That is why you should be very wary when purchasing online, especially from unknown shops and brands. Some online retailers have strategy and tactics to be able to get the most from their online consumers.
There are those that practice what is called dynamic pricing. It is a strategy where prices vary from place to place or depends on the time you made the purchase. Other factors, such as your browsing history, spending pattern, and the economics of supply and demand also affect the prices of products that appear to you online compared to those other consumers who are also viewing the same product somewhere else at the same time.
One must avoid overspending or being taken advantage of by online retailers and instead swerve the wheels to your advantage. Do your research on how to spend less and save more by bagging the best deals online.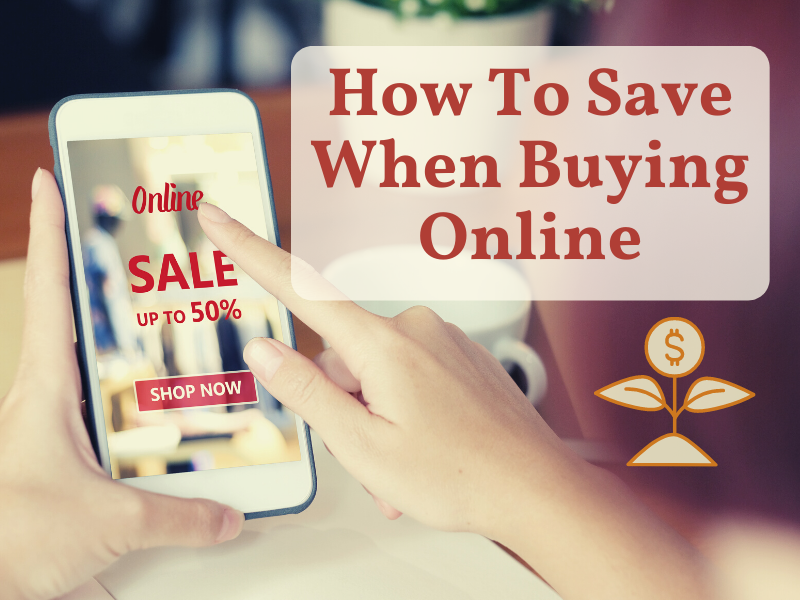 Start your journey to becoming an e-shopping expert with the following tips by using these quick links:
Decide on the product and search for sellers online.
Be mindful of the information you make available to online retailers.
Choose the right shopping day.
Compare prices from different online stores before checking out.
Know how to use coupons, discounts, and promo codes to your greatest advantage.
Join loyalty, reward, and cashback programs.
Don't hesitate to ask for price-drop refunds.
Let the items you intend to purchase sitting in your wish list or cart for a few days.
Don't miss out on great offers.
Check the site for returned or "as is" items.
Follow brand social media accounts, thrifty bloggers, and social media influencers.
Free shipping.
See if there is a pick-up option.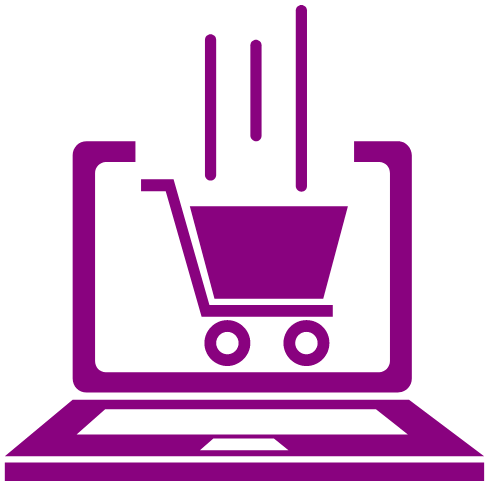 Decide on the product and search for sellers online.
This may be a very obvious money-saving tip, but it is still worth mentioning. It's very simple, and yet it is the most often skipped part of the journey to saving. Your bank account will thank you if you set your mind only on the products you intend to purchase from the very beginning. Rather than aimlessly and leisurely scroll down different shopping sites and end up buying impulsively, make a list instead and stick to it. If it didn't cross your mind when you made a list, you don't need it. Instead, include it in the next list when you have slept on it. If you have forgotten about it the next time around, then you probably don't need it all or don't want it that much. Shop only when necessary.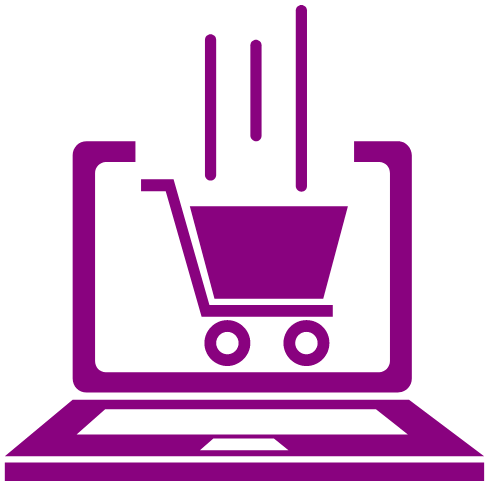 Be mindful of the information you make available to online retailers.
The first thing you should do when you are visiting a website is to check their privacy policy and other terms and conditions. If you agree with them, then feel free to sign up. If not, find another site that you will be more confident in using. When signing up, do not link any of your e-mails or social media accounts to any shopping platform or application. Make an exclusive e-mail account for all your online shopping activities.
Before you start browsing, make sure that you have cleared all your browsing data. That includes your history, cookies, and other site data.
The more information they gather regarding your shopping and other activities, the more they are likely to tweak their prices and offer to match your lifestyle and spending habits. You will have to pay a higher price compared to other shoppers who did not share such information. It is always better to appear as a new customer every time you shop online. Better yet, browse and shop using incognito mode.
The likelihood of a price increase when you keep looking at the same product over and over again is high. Online retailers' websites are programmed to automatically assume that your interest in the product and the probability of you purchasing it is very high regardless of the price. Use incognito mode when you are still unsure and just browsing to avoid sites from automatically detecting every visit.
Another way of avoiding dynamic pricing altogether is by using a VPN so that sites won't have access to your IP address and location since these factors also affect prices.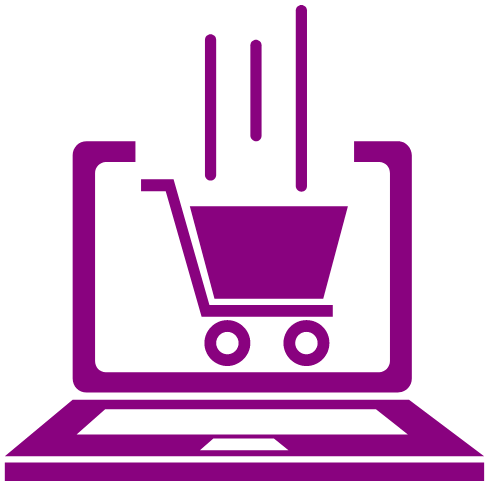 Choose the right shopping day.
Prices usually rise over the weekend and are at their lowest at the beginning of mid-week. Other days to watch out for are holidays and special sales days.
However, this depends on the kind of product you intend to purchase. There are best days to shop for a certain product as well as the worst days. Generally, prices hike on the weekends when most people have the luxury of time to scroll through their phones and make purchases.
When it comes to airline tickets, the worst and most expensive days to buy them is during the holidays as they are expected to rise due to the increase in demand. This includes Thanksgiving, Christmas, New Year, Spring Break, and even summer. On the other hand, the best and cheapest days to purchase airline tickets are during winter and low seasons. The variation in ticket prices also depends on the destination and the weather during the season. Tuesdays and Wednesdays are the cheapest days, followed by Thursdays and Saturdays, and Mondays and Fridays are the worst days of the week to pick a flight. However, these are not hard and fast information and are subject to change based on a lot of factors. It would work much to your advantage if you book at least three weeks in advance before your intended flight. There are also apps and sites you can utilize to check and compare airfares such as Hopper, Priceline, and Skyscanner.
Holidays and special sales days to watch out for are Easter, Labor Day, Marin Luther King Jr. Day, Cyber Monday, Black Friday, New Year, Presidents Day, St. Patrick's Day, Mother's and Father's Day, Columbus Day, Memorial Day, 4th of July, Amazon Prime Day, and tax holidays.
End-of-season clearance and sales usually offer the biggest discounts. Plan when buying seasonal items so that you can make room for storage. It is best to buy winter clothing, linens and towels, and television in January. If you want to buy jewelry, wait until after Valentine's Day for the leftovers held out for sale. Ski gears will eventually be put up on sale at the closing of the ski season.
Spring formalwear is usually on sale weeks before Easter. And so are the typical stuff in household decluttering projects during spring cleanings, such as home appliances and other house essentials. This will be some time in April and May. Come August, prices of summer clothing such as beachwear, as well as school supplies and gadgets, will go down, and better deals will be up on the shelves. The best time to buy items used for outdoor entertainment such as grills and furniture will be in September. You should buy your Halloween decorations and supplies at the start of the Christmas season. In contrast, December is the greatest time to buy toys, games, and dolls for children during year-end sales.
Stock up on frequently used items on sale, such as soaps, toilet papers, detergents, and other household supplies. You'll never know when the next sale for these items will be.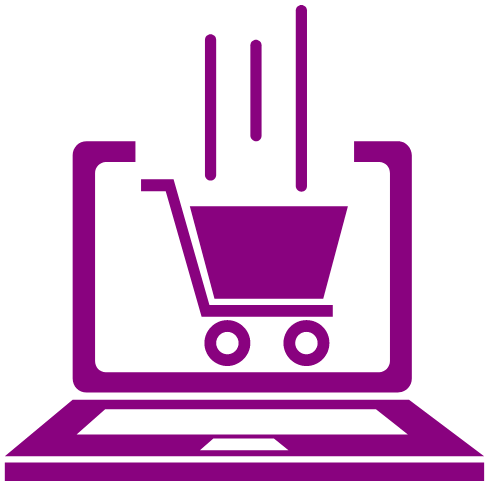 Compare prices from different online stores before checking out.
Don't buy from the first website you see! Most of the time, there are much better deals out there on the web. Have a mindset that says, "This is not a missed opportunity. I can still find a much better offer than this." It is always a smart choice to compare prices across different sites that offer the same product. While you're at it, also take the time to read through product reviews and feedback from real customers, so you will know if the product on their site is worth its price.
The easiest way to compare product prices is by clicking on the shopping tab or by using Google Shopping upon doing your search for a product. This is probably the widest comparison of prices you can get as it has free listings in the United States. That means any store may opt to have their products appear on the shopping tab at no cost at all.
There are other available downloadable apps specifically for online shopping, that you can choose from. These sites will help you compare prices on different ranges, so it's better to check on more than just one price comparison app. You can try TheFind, BuyVia, ShopAdvisor, and PriceGrabber, to name a few.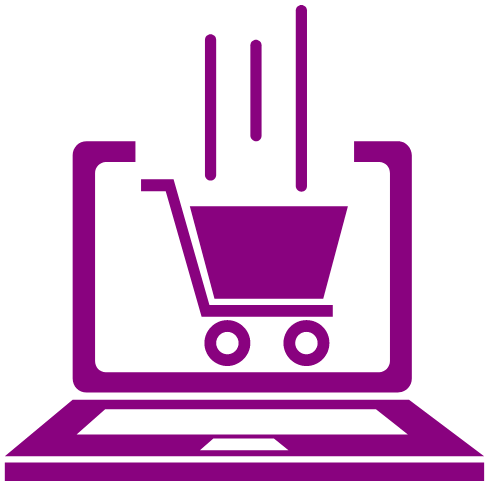 Know how to use coupons, discounts, and promo codes to your greatest advantage.
When you receive your parcel, don't toss out all the papers and catalogs that come with it. Online retailers usually ship a coupon together with the item you purchased, which you can use the next time you buy from the same online store. These papers might be convertible to good as cash.
Stack up eligible discounts, coupons, and promos to achieve the most savings. You can use a combination of discounts, promos, and coupons to get the maximum savings allowable for your every purchase, service, or dining and entertainment experience. Don't just apply them. Learn how to properly use them in a specific order that will slash off big bucks from the price. The most common is to check if the online store accepts coupons during sales to save up double. The very first code you should apply is a discount code that reduces the price by a certain percentage. After it has been deducted, apply a dollar off code. That way, you get the most of the percentage discount from the higher price.
If your coupon has expired, give it another try. If it is ultimately declined, you can call customer service or communicate through live chat and ask for an extension. It's not uncommon for such requests to be approved! Otherwise, ask about promos and discounts at the moment.
There are browser plugins you can download that automatically collect and notifies you of applicable vouchers and codes for your purchase. Honey is currently the most used and efficient plugin when it comes to collecting vouchers for you to save more while shopping online. Other extensions you can check on the web today are CouponCabin, Pricescout, Camelizer, Cently, and Amazon Assistant.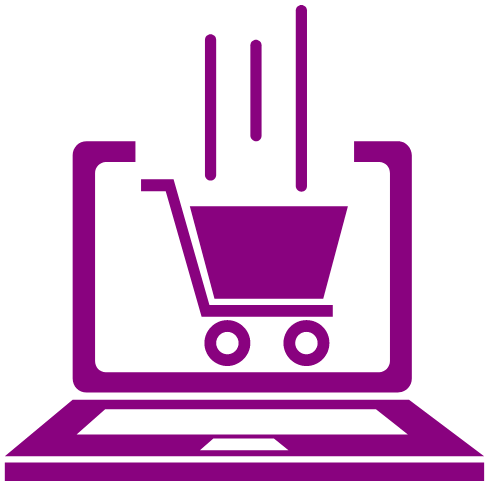 Join loyalty, reward, and cashback programs.
If you are a loyal customer to a specific store or stores, you should opt to register your shopping e-mail and subscribe to their reward program. It is better to make a new and separate e-mail, specifically for this purpose only so that your e-mail will not be flooded. They usually offer discount coupons and other exclusive perks to members and frequent purchasers. Every dollar spent corresponds to certain points that are redeemable as gifts or reward cards. You can also enjoy free shipping or free returns, get a birthday present or freebies, and enjoy other incentives.
Some sites cashback every time you purchase online in select and partner stores. Cash backs are percentages of the purchase price you can get back if you shop with partner sites specifically for that purpose. There also banks that offer cashback. If you want to step up in your cashback game, you may want to change your credit card provider if your current one doesn't offer it.
You can also download rebate or money-saving apps so you can spend less while shopping more. First, you need to sign up. To get rewards, you must directly go to the app and choose among the affiliate stores from which you can earn cash backs and shop using the link provided. You might need to take pictures of your receipts, and you are on your way to earning back some of the money you spent on shopping.
Some of the best and most recent apps you can check out include Rakuten, Drop, Groupon, Ibotta, Cashback Monitor, Swagbucks, and Retail Me Not. To earn cash backs on your gas and groceries, you may want to download Checkout51. They also consider your online confirmation mails and delivery packing slips as receipts, so you don't have to worry about keeping your receipts safe all the time.
If you don't like to download the app on your tablet or phone, go directly to the website. Sign up or log in, and choose the partner store that automatically credits your purchases and points to your account.
Sometimes, these sites and apps even offer up to three times the ordinary cashback on special days and holidays. Keep your eyes peeled for such deals!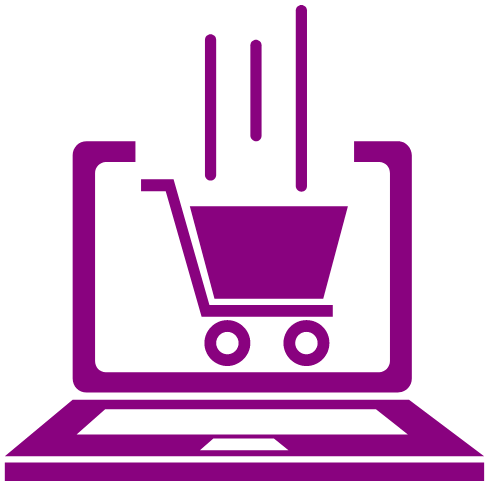 Don't hesitate to ask for price-drop refunds.
Maybe you just purchased a day too early before the price of the item you bought dropped, or it was put on sale. There are generous companies that will give you a refund if you inform them right away. If you own a credit card that automatically refunds you when this happens, then you don't have to worry anymore.
To avoid worrying about sudden price drops, you can sign up with Waldo. It uses artificial intelligence, which uses the contents of your inbox, which are related to your online shopping activities from their over 100 partner companies. The collected information allows it to know whether there is a price drop for the item you recently purchased, and then it automatically makes the refund request of the price difference for you. The amount will then be credited back to your account or through a gift card. You don't have to worry about data privacy as encryptions are in place to keep them secure. It's as effortless as simply signing up.
Let the items you intend to purchase sitting in your wish list or cart for a few days.
This is also known as the shopping cart trick. You add the items you intend to purchase to the cart, but you don't check out just yet. Online shops usually look into your cart or wish list, and if you wait just a little bit longer, they will mail you better deals or discounts for the items until you decide to proceed to checkout and close the deal. Maintain an active account on the store's website and link it to your shopping e-mail only to avoid flooding in your e-mail. You need only be patient and not be impulsive when buying online. Sometimes they will even offer you a pre-approved store credit card upon checkout. Who knew doing nothing but being patient would save you money?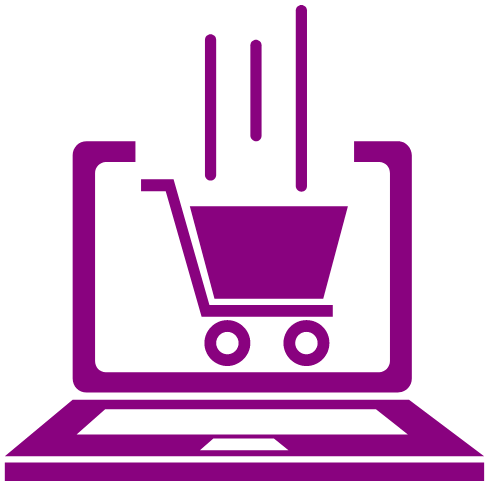 Don't miss out on great offers.
Some stores make once-in-a-blue-moon offers. These kinds of offers will surely score you great discounts. Some examples of this buy one take one and proportionate purchase discounts. This means the more you purchase, the higher the amount of the discount you can get.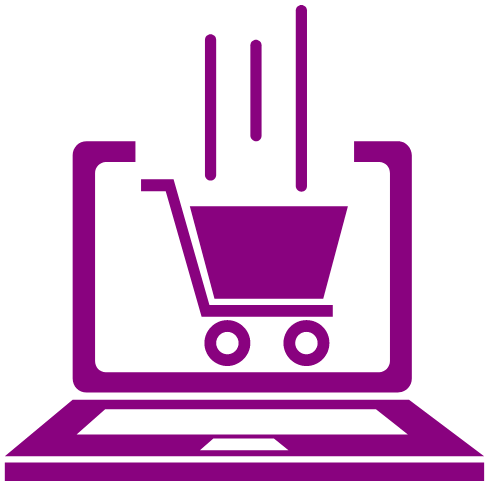 Check the site for returned or "as is" items.
If you are not really after brand new and unopened items in their original packaging, you may opt to purchase returned items as these are sold up to 70% off of their original price. Check the current state of the item and make sure you have a valid reason for returning it.
There are also online thrift stores that exclusively offer second hand and gently-used items. These stores offer authentic vintage clothing and other branded products. They take the time to check the authenticity of the products sold on their websites and obtain needed information from their sellers should they be held accountable. You can check out Poshmark, TheRealReal, eBay, and ThredUp. You don't only save up to double on pre-loved branded items, but you also help save the planet at the same time. That's like hitting two birds with one stone, isn't it?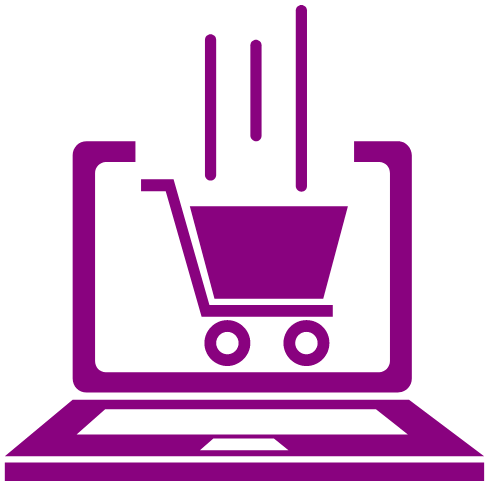 Follow brand social media accounts, thrifty bloggers, and social media influencers.
Active social media activity through liking, subscribing, following, and simply mentioning products in a hashtag will often reap your rewards. Brands would sometimes throw in little activities and games online for giveaways and discount codes to their loyal customers. What's there to lose if the only thing you have to do is click and share?
Some people are brand endorsers and ambassadors as well. If they are endorsing a brand on their blogs or social media accounts, there is almost always a link attached to the caption that states that if you purchase using that link or a specific code, you can get discounts and freebies.
They're also generous people in social media that will share their thrift buy or offer alternatives of the same quality but are way less expensive. They will even direct you to the sites of these online stores.
If you are going to spend time on social media, spend it where it pays.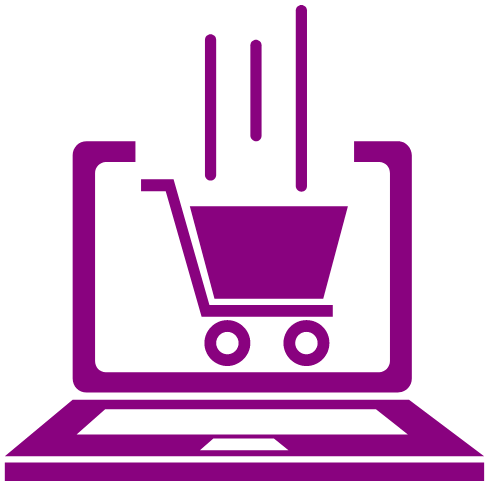 Free shipping.
Free shipping is what 90% of online shoppers want. Regardless of the time it will take for their purchased items to arrive, online customers are more than willing to wait as long as it's for free. Shipping fees and other hidden charges are the primary causes of cart abandonment by online consumers.
More often than not, online shops charge the shipping fee to the customer. However, some offer free shipping to new customers, who usually apply to the first three or five purchases and all purchases for premium members. Some charge no shipping fee for a minimum purchase. Buy in bulk or to ship purchased items together to avail of the free shipping. Sometimes, online stores even give you extra discounts or special savings if your purchase reaches a certain amount.
You can also watch out for free delivery coupons, which online stores hand out once in a while.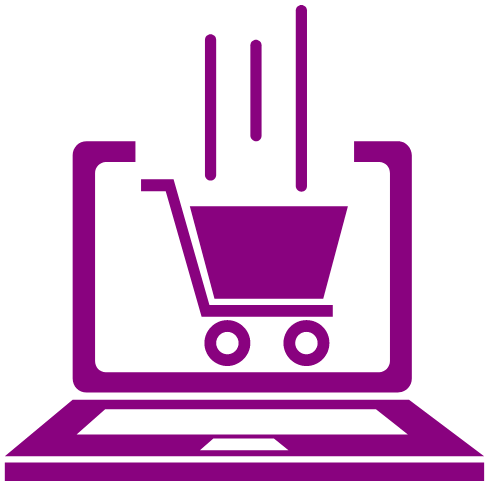 See if there is a pick-up option.
Want to avoid the queue in stores but don't qualify for free shipping? Check if the product is available in the shop closest to your location and choose the pick-up option. That way, you save on shipping, don't waste time and energy if the product wasn't available, and no longer have to wait a few days to get your product.
The discounts and savings may not always be as massive as you want it for every purchase, but if you add them all up for an entire year, you will be surprised by just how much you saved all those times you were spending! How ironic, right? It pays to be a savvy shopper indeed!