Customer loyalty is the dedication of a customer to a specific company or brand by constantly doing purchases and other transactions from them instead of buying from other competing companies. A lot of factors affect a customer's loyalty, but more often than not, it is because of a pleasant and excellent experience with the company. They will then share this positive experience with their family, friends, and acquaintances, and the good word will only spread from there, earning more customers whose loyalty the company will also try to earn with their customer loyalty programs.
According to SendPulse, the characteristics of a loyal customer includes:
they are not being influenced by the availability, location, or price of the products,
they don't easily leave or transfer to another company when something goes wrong as they believe that the same will be fixed,
they are satisfied with the products and services offered by the company that they don't look for them elsewhere,
they trust the company that much that they eagerly promote it to their family or friends,
they try other and new products and services,
they give constructive criticisms or feedback
More often than not, businesses aren't sure whether to focus on or spend more on Customer Retention or Customer Acquisition. It boils down to maximizing profit from the customer regardless of the economic status of your business. It depends on the product or services the company offers as well. You know a company has successfully retained loyal customers when the repeat customer rate, the purchase frequency, and the average order value only go higher as time passes by.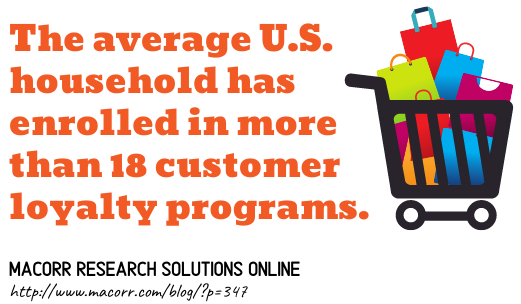 When it comes to marketing strategies and tactics, companies very well know that it is five times more expensive—and also more profitable—to attract new customers than to retain past and present loyal customers. This happens because repeat customers are more likely to spend more than one-time or first-time customers, especially during holidays or special occasions. To retain loyal customers, there are various types of customer loyalty programs engaged in by different companies. Some practice the tier-system, one-time membership perks fees, and draw up contests. In contrast, others opt for customer value-focused programs, partnerships with other companies, or no program at all, but most companies adhere to the points-based system when it comes to customer loyalty programs.
Customer loyalty programs, especially point systems, will surely increase a business' revenue as these will keep customers coming in more frequently and purchasing more products to earn points or avail the loyalty rewards tied with it. They tend to believe that they don't lose much and are getting more value at the same time they are spending. Just the mere fact that a reward is presented before them will surely affect their spending behavior.
In the points-based system, customers earn corresponding points for every purchase or transaction made with the company. In short, more spending means more points. The points earned can be converted to some reward or benefit. This could range from the store credit, discounts, freebies, exclusive items, and events, or sweepstakes entries. This type of customer loyalty program is the best fit for companies whose main business involves customers frequently coming and making purchases like retailer stores and groceries.
For a good point-based system to work for both the company and the customer, it should have the following characteristics: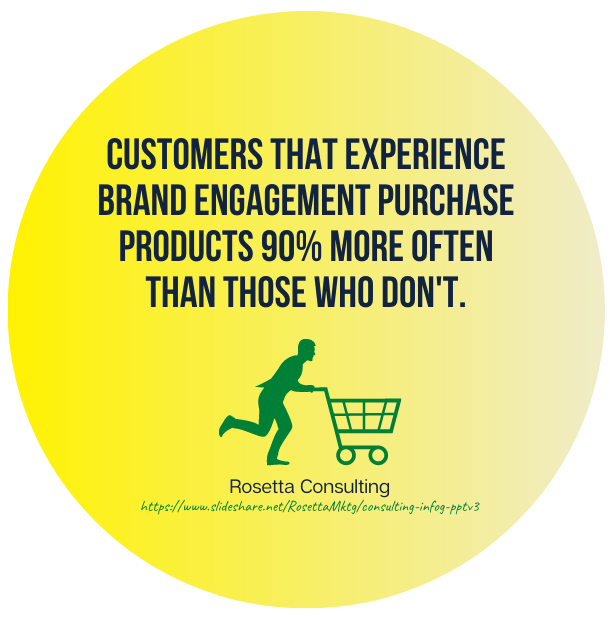 Unique. It should be something new for the purchasing community. The program should draw attention and convince the consumers that it is not just the same loyalty program as that of other competitors. This characteristic will make consumers crave not just the company's products but as well as the rewards program itself. It will become itself the reason why they keep coming back to your store.
Simple. A complicated loyalty program will, well, complicate things for both the company and the customer. It should be rewarding for it to serve its purpose well and not give you a headache trying to understand how to go about the system.
Personal and Customer-centric. A good point-based system will make the consumers feel that they are being listened to and that their needs and wants are being acknowledged. Each consumer should feel that the program is tailored specifically for them. That it is not just put up for the sake of a loyalty program but rather that the company is indeed paying attention to them. E-mails that have a personal ring to them informing them of their status or the rewards they can claim at the moment will surely make the customers feel that they indeed matter.
Accessible. Customers can use, check, and redeem their points at their fingertips. The program should be available through an app which customers can download on their phone or tablets for their convenience.
Flexible. Giving the option to the customers as to how they will spend their points will surely make the loyalty program go a long way. Rather than having a fixed reward when they have accumulated a certain amount of points, giving them the freedom on how to spend them will surely have them patronizing your business.

19 Excellent Outlet Point Systems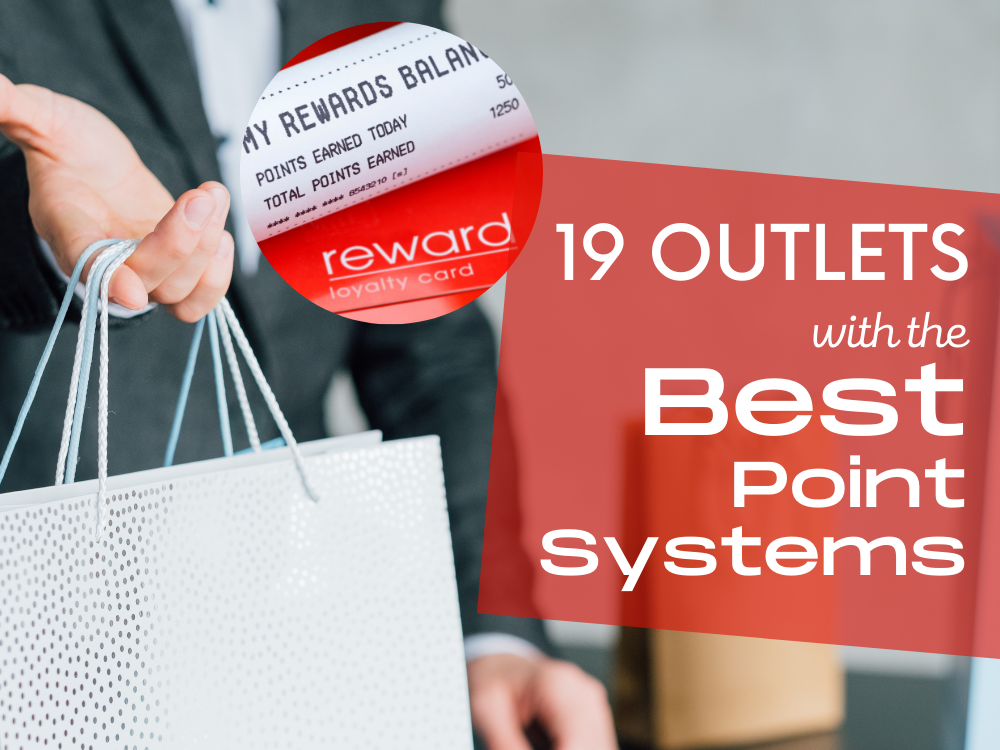 Some businesses still struggle to find the best type of loyalty program that will work both for them and the customer. At the same time, some have already embedded loyalty programs that have attracted customers and made them stay loyal to the company over the years.
Here are some of the companies that have the best points-based customer loyalty programs which you can avail for free: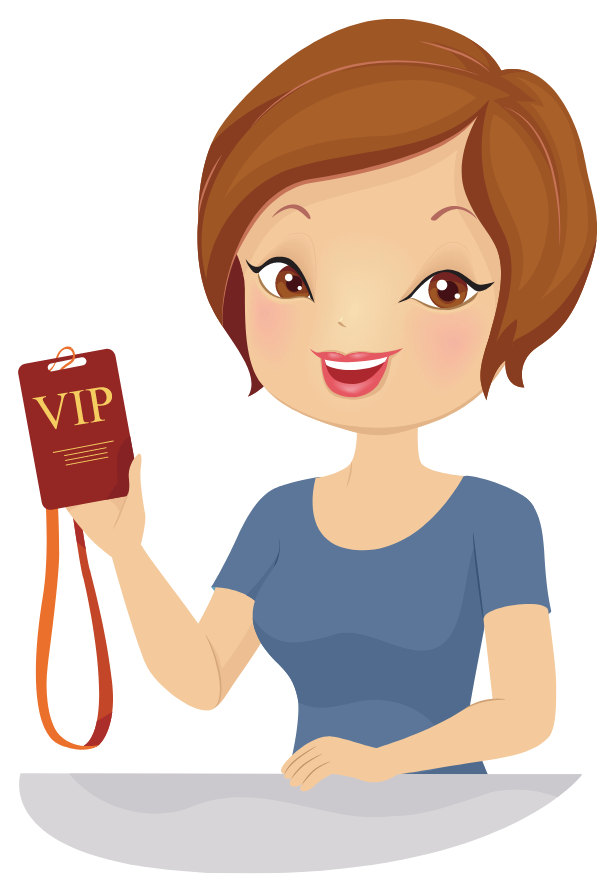 Advance Auto Parts
Best Buy
Bloomingdale's
CVS Pharmacy
Designer Shoe Warehouse (DSW)
EB Games
H&M
Nordstrom
Odacité
PetSmart
Reebok
Sephora
Shein
Starbucks
Tarte
The North Face
TOMS
ULTA
Walgreens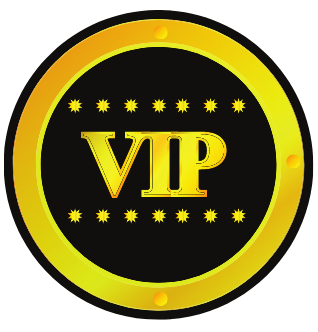 Advance Auto Parts
Advance Auto Parts makes your every purchase count with their SpeedPerks Rewards Program. Instantly. When you spend more than $200, your membership status is upgraded to VIP, and you get 10% more points on your dollar. The highest membership, which is the Elite group, gets 25% more points on their dollar. You only need to have accumulated spending of $500 to qualify as a member.
When Club members earn 500 points, they receive a $5 perks bucks as well as bonus points for every purchase of their best-selling products and seasonal promotions. Unlike those of VIP and Elite members, Club members' points are subject to expiration. In addition to the similar benefits given to Club members, VIP members can get bonus points every time they refer non-members to sign up.
What makes their Rewards Program unique is that VIP and Elite members get their very own storefront parking space in selected stores. Elite members can have access to exclusive events and experiences, are prioritized when they call customer support, and they also get to receive product samples.
Customers get a lot of points for services. The higher the membership status, the more points one can get. For a simple oil change, 290, 319, or 362 points can be earned by Club, VIP, and Elite members, respectively. The highest point that can be earned is through a brake job wherein Elite members can earn 3,187 points and a $30 reward in total. Other services that have high corresponding points are wipers and battery change.
They have improved their loyalty rewards system to attract new and retain old customers. From a minimum spend of $30 to gain points to no minimum amount required, from a required $20 purchase to redeem a $5 reward to just a 500-point requirement, and they have provided more incentives for repeat customers. Advance Auto Parts calls it the-more-you-spend-the-more-you-save incentive.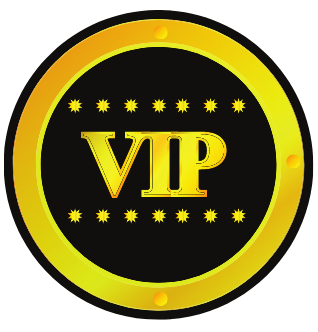 Best Buy
Avail of My Best Buy program membership absolutely for free. You may also sign up under their Student Deals or their credit card to fit your specific needs. The benefits that can be earned vary through the different membership levels: My Best Buy, My Best Buy Elite, and My Best Buy Elite Plus. You can qualify for Elite membership by maintaining a $1,500 purchase annually and $3,500 for Elite Plus membership.
Customers could earn from 0.5 to 1.25 points for every dollar spent on eligible purchases depending on their membership, which could reach up to 3 points if the purchase was made using My Best Buy Credit Card. To get a $5 reward certificate, you should earn a total of 250 points.
Benefits for My Best Buy members include exclusive deals, early access to limited edition products, and a special birthday gift on your birth month. Best buy also offers free shipping for all members with a minimum $35 purchase required for regular members, an additional free scheduled delivery for Elite members, and 2-day shipping for Elite Plus members. An additional extension of 15 days from the previous tier is given to members on returns and exchanges.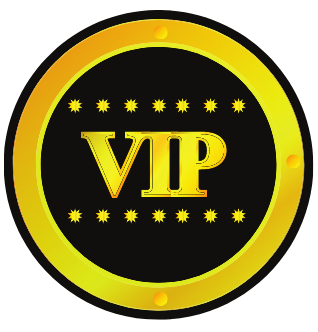 Bloomingdale's
The method of payment doesn't matter in Bloomingdale's LoyalList. Every time you shop, you get to earn points. One point for every dollar you spend on your common purchases, two points for purchases, such as select products like shoes, cosmetics, and fragrances, and triple to power points whenever there are exclusive events.
When you have accumulated a total of 5,000 points, you will be given a Reward Card with a $25 value. They likewise offer free shipping for all purchases regardless of the amount. You'll surely be surprised with their Perk of the Month, which they send directly to your inbox.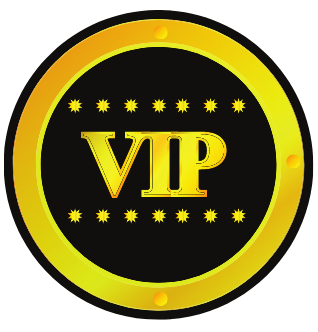 CVS Pharmacy
The CVS ExtraCare Card can be signed up in-store or through their website absolutely for free. Members can get discounted prices, coupons for small treats, and ExtraBucks Rewards. ExtraBucks or "EB" for short, is a coupon with a monetary value which you can then use similarly as a legal tender, but you won't get your change back if you paid more in EBs than the actual price of the product you are purchasing. You can earn EBs by purchasing specifically marked items, on your birthday and quarterly, depending on your spending trend.
EBs must be spent within 30 days from printing. Otherwise, they will expire. There is also a limit as to how much EBs you can receive within a certain period. Upon reaching that limit, you could still avail of discounted prices. With these kinds of rewards, you can get an item for free and make money on some items.
They have a perk called bag tags wherein a purchase of their 99-cent canvas bag will earn you a $0.25 return every time you shop, which will be credited to your Extrabuck.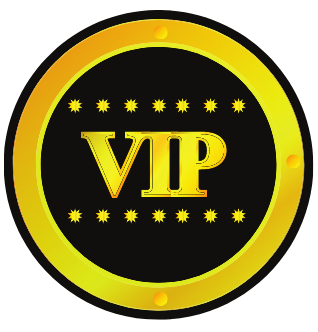 Designer Shoe Warehouse (DSW)
You'll surely feel like a very important person with DSW VIP. For regular members, one dollar spent is equivalent to one point, and 100 points will get you a $5 reward. For VIP Gold, they have the option to choose any day of the year to earn double the points while VIP Elite members can earn triple the points.
On your special day, they will give you $5 off on your purchase for any day of your birth month. Members that are part of the latter two types of membership, in addition to their gift, get to choose two friends to whom they can gift a $5 off on their birthdays.
DSW VIP members get free ground shipping on any item. And when they say any, they mean anything. No exceptions at all.
By donating new or gently used shoes in any of their stores, you are not just helping a person in need, but you can also earn up to 50 points every week.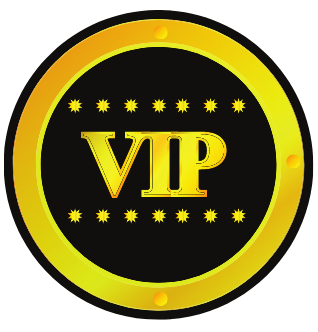 EB Games
If you are into the video and computer games and consoles like PlayStation and Xbox as well as their accessories and are willing to splurge on them, better invest with EB's EDGE Rewards Program. You earn points with every pre-order, purchase, or trade. The higher your level on the rewards program, the more benefits you will unlock.
When you buy a new product, you get 1 point for every $1. If you buy a recharged or second-hand product, you will get 2 points for every dollar of the price. You also get bonus points of 100 upon completing your account information and 150 when you have reached six games in your games library.
From this program, you get an instant welcome coupon every time you level up that ranges from $5 to $15. You also get discounts on select products, exclusive deal days, trade credit, birthday coupons, and exclusive access to events, contests, and promotions.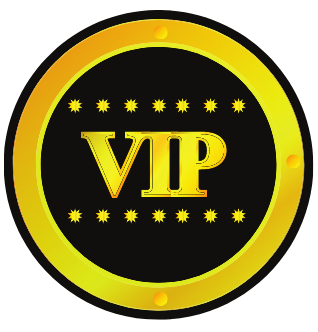 H&M
To get membership benefits, download the H&M app or sign up on their website. Upon joining, you instantly get a welcome offer of a 10% discount on your first purchase after becoming a member. You can then start earning points by filling in all the information required in your profile, rating and making product reviews, and of course, by purchasing any of their products.
The conversion rate of $1 at H&M loyalty and rewards program is one point, and for every 200 points, you get to receive a $5 reward. Also, you get to have first access to exclusive offers and discounts, a birthday gift, you can return items purchased online for free, and you can try on an item first, both from their online shop and in-store, before actually paying for them. Once you have reached 500 points, you are now considered a Plus Member, and you now get to have free shipping and returns as well as VIP access to limited edition products and collections.
Take note, however, that rewards are only valid for 90 days upon issuance.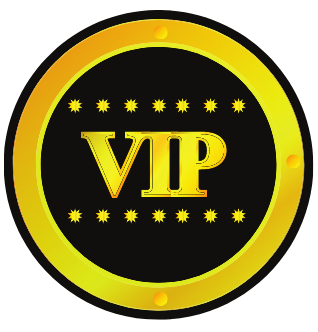 Nordstrom
The Nordy Club members enjoy a lot of perks; more so than non-member customers. You can opt for card membership to earn triple the points than a regular member. The points you earn are converted to Nordstrom Notes, which you can then spend on your next purchase.
They have what they call a Personal Double Points Day, and as the name itself suggests, you get to choose which day that is upon paying or at checkout.
Rewards can range from early and exclusive pass to sales, priority access to events, and a $100 Alterations Benefits.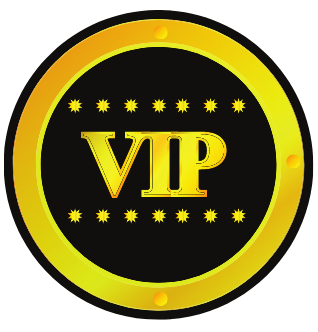 Odacité
When spending money on skincare, Odacité says they're worth every penny! With Odacité Rewards, which you can join for free, you earn points while simply taking care of your skin.
You get one point for every $1 you spend, and 100 points convert to $1. But earning points is not limited to just purchasing their products. You can earn 200 points by simply creating an account, 50 points for sharing their page on Facebook, and 100 points for following their Instagram account. You can get 200 points as a gift on your birthday. There's more! By inviting a friend, you instantly get 500 points when your invite makes his or her first purchase.
The monetary value of your points can then be used as a discount on any of your purchases. You have to redeem your points first by logging in to your account and choosing the reward of your choice.
The Rewards Program is also by tier depending on the number of points you have earned. You are immediately part of the Bronze tier when you join and then upgraded to Silver upon earning 100 points. Upon reaching a total of 200 points, you move to the last and highest tier, Gold. Odacité sets no restrictions on the number of points you can earn.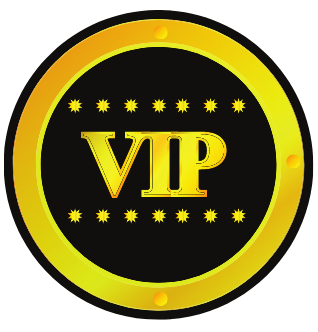 PetSmart
PetSmart Treats loyalty program will surely make a pet owner and his pet happy and satisfied with every purchase and service availed, knowing that they are points closer to a reward while saving money at the same time.
For every dollar spent in-store or in their online shop, you get to earn 8 points. Their loyalty program covers purchases on all their products and services, from grooming to PetsHotel and Doggie Day Camp and Training. You can earn points by donating to their chosen charities.
Loyalty rewards can be redeemed online or in-store when you reach your first 1,000 points. You get discounts on several products and all services, as well as exclusive discounts, sales, and free shipping on minimum orders. And the biggest treat of all is a free birthday surprise for your well-loved pet.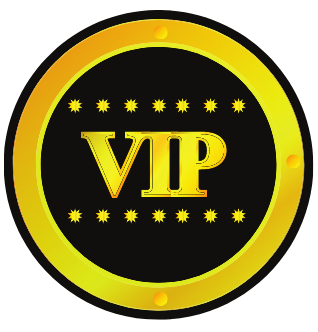 Reebok
The more interaction you have with their website, the greater the points you will earn. Just by creating an account, completing your profile information, and making a product review will entitle you to a total of 210 points plus 10 points for every dollar of your purchase.
You can either be a Member, an Insider, part of the Premier, or have Full Access in Reebok Unlocked, and you will surely feel that you still got the best end of the deal. Under this generous rewards program, members get free shipping and returns, birthday gifts, surprise rewards, VIP customer service, exclusive access to products, training programs, and personalized or limited-edition footwear and apparel.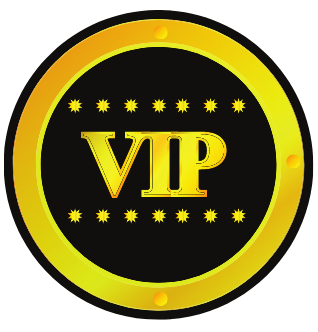 Sephora calls theirs the Beauty Insider Program, wherein customers 13 years old and above are qualified to apply for membership. They are then given a Beauty Insider card on which a customer's points are recorded with every swipe. The general rule is that all members earn one point for every dollar spent on their products. Depending on your annual purchase, you can fall under any of the three categories:
Insider upon enrollment in the program
VIB if your minimum annual spending is $350
Rouge if you spend at least $1,000 annually
The points you earn will then be credited to your Beauty Bank, which can then be redeemed subject to eligibility for rewards if you have earned enough points in your Beauty Insider card. The most basic conversion is 500 beauty insider points to a $10 discount applies to any purchase greater than the said amount. Rewards include samples of deluxe products, bundles, limited edition products, or in-store experiences like beauty tutorials. There are special periods when Sephora will allow you to exclusively use your points for merchandise sold in their retail stores, online, or in their branch inside JCPenney. They also offer free standard shipping depending on the amount of your purchase and on which membership tier you belong.
Sephora says that, in its sole discretion, it reserves the right to remove members from the Program, modify, alter, and determine the who, what, when, and how of every benefit, reward, access, and event they offer.
Without any membership activity or purchase for 12 months, the points that you earned but not redeemed will expire.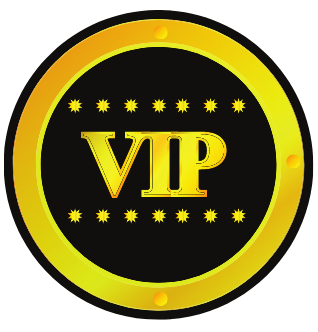 Shein
At Shein, you can surely save more if you sign up on their website and instantly earn 100 points. The points you earn is equal to the amount of your purchase. That means one dollar will earn you one point, and one hundred points will be converted to $1, which can be used on your purchase.
If you make a product review of their products and share it on Facebook together with a picture and size information, you can earn as much as 40 points. The limit for deduction on purchase using the points you earned is 70% of the total price of the items, only excluding taxes and other fees. You must be aware of your points as some will expire as early as seven days, so make sure that your reward points will not go to waste.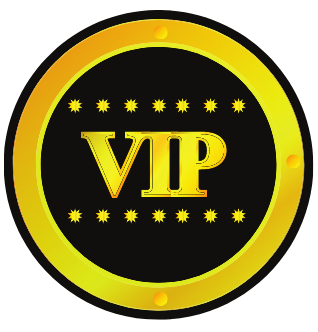 Starbucks
In Starbucks, you get to earn two stars for every dollar spent through their app using your Starbucks Card or by downloading their app on most purchases. Excluded are purchases on alcohol, the Starbuck Card itself, and reloads. Starbucks Rewards will soon enable earning 1 star for every dollar spent through purchases made by cash, credit cards, debit cards, and similar other electronic wallets.
Loyalty rewards and perks include free food, drinks, and refills for brewed coffee and tea. Customers are celebrated on their birthdays with a treat, and they offer exclusives and personalized products as well. They also have games, prizes, and special days when they double the stars you earn on that particular day.
You can use your stars to upgrade your drinks or in exchange for a free lunch corresponding to the available stars in your credit.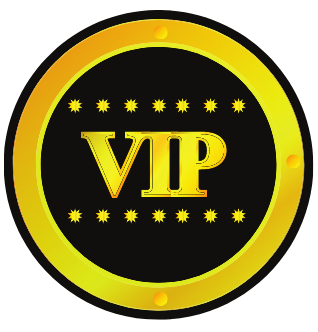 Tarte
What makes TeamTarte unique from all other customer loyalty programs is that they integrate another marketing strategy of social media presence through their customers. You get 100 points just by signing up, 100 points every time you purchase a full-size item, and 50 points for mini products and items bought on sale.
They continually interact and engage with their customers through an activity page wherein completion of activities corresponds to point rewards. Activities include subscribing and following their social media accounts, tagging or using a hashtag, making product reviews, answering surveys, and finishing your beauty profile.
Depending on your purchase activity, you can either belong to Startelette, Varsity, or MVT to avail of the different perks as you level up, such as an exclusive birthday item, free shipping, anniversary promos, and access to products not available to non-members.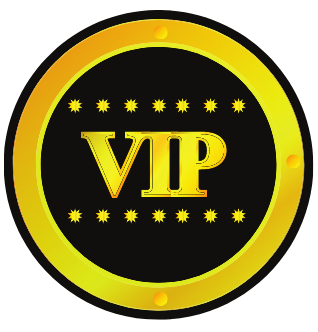 The North Face
The North Face's VIPEAK Reward program will let you earn 10 Peak Points for every dollar of your purchase in their online or retail stores and 5 Peak Points when you buy from any of their outlets. You can then use your points on your next purchase of your gear.
They got creative with the levels of their memberships and named them Basecamp Level, Halfdome Level, and Summit Level. Members who scored 2,000 to 3,499 points belong to the Basecamp Level and instantly have a $20 reward. You belong to the Halfdome Level if you already have 3,500 to 4,999 points, and you get a $25 reward. For those who have more than 5,000 points, they are part of the Summit Level members and earn a $30 reward.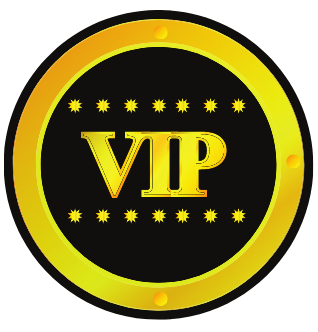 TOMS
TOMS offers Passport Rewards, which you can join for free. You can earn points in numerous ways, such as by purchasing on their shop online, simply logging in to your account, joining their e-mail list, connecting on social media, sharing your birthday, or by updating your profile.
The more frequent you shop, the more points you earn. Doing so upgrades your membership from Bronze to Silver by earning 125 points and to Gold, if you get 350 points. The higher you are on the membership rank, the more benefits you get, and your point-earning capacity will speed up as well.
The rewards range from TOMS gear, free standard shipping, discounts, perks, exclusive sweepstakes, and early access to sales and exclusives. You get a present on your birthday, and when you upgrade to the next tier, where you get to unlock other rewards options.
TOMS is a brand known for its funding programs for various causes. You can donate your points instead of a list of foundations and organizations. The points you earned are converted to a monetary value, which will then be donated to your chosen beneficiary.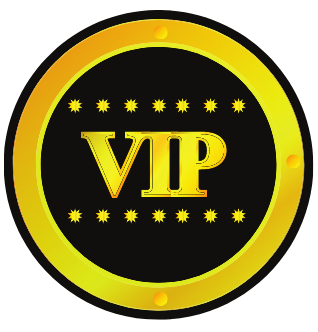 ULTA
Just like other rewards programs, Ultamate Rewards memberships are also divided into three tiers. There are the regular members, the Platinum members who have accumulated annual spending of $500, and then there are the Diamond members who have spent $1200 on a calendar year.
The higher you spend, the higher the conversion rate of every dollar you spent is to points. The points you earn have no expiration date. A minimum of 100 points will grant you a $3 off coupon, while 2,000 points are equivalent to a $125 off on your purchase.
What makes Ultamate Rewards stand out from other rewards programs is the perks they give to you on your birth month. Aside from a free birthday gift and a $10 coupon, they also double your points for the entire month.
A minimum of $25 purchase is, however, required to avail of their free shipping.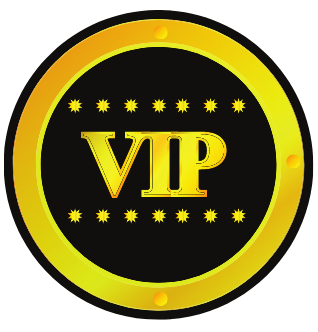 Walgreens
At Walgreens, you do not only earn points based on how much you spend. Walgreens Balance Rewards will give you up to 5,000 points depending on the products or services you avail and the challenges you complete. For example, if you have spent a total of $50 for beauty products and services alone, you earn 5,000 points. If you have completed a 4-week challenge, you will have the chance to spin the bonus wheel and earn up to 2,000 points. Every 1,000 points will then be converted to $1 upon redemption.