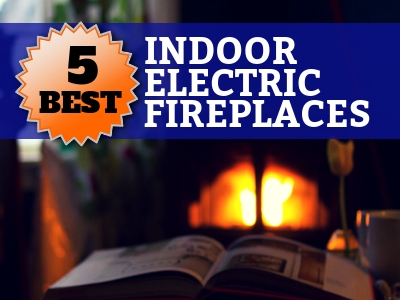 Quick Links:
Every home owner dreams to bring a cozy and comfortable ambience to every part of the house. Home, after all, is more than just a place to sleep, eat, or change clothing. It should be that personal space you look forward to coming home to after a long day. It should be a haven for you–a place to unwind and to take pleasure in just being there. Robi Ludwig, a psychotherapist, puts it perfectly by stating "we need our home environment to be the place where we can take both personal and physical refuge." And exactly that kind of refuge is what sophisticated indoor electric fireplaces can bring to your home.
Your home should be a place of balance and harmony that reflects your personality and welcomes positivity at all times. Yes, it needs to be a cozy living space that is be stress-free. But transforming your home into a place that resembles your idea of utopia does not need to be expensive. If you are in the market for ways to make your home warmer on a cold day or the freezing night, indoor electric fireplace are the perfect way to do it. There are many types of fireplaces available in the market. You may choose from wooden, electric, ethanol, or even a tabletop fireplace. You can bet all these can warm up your place and even set the mood!
Watch: Choose a Home Fireplace
What You Should Know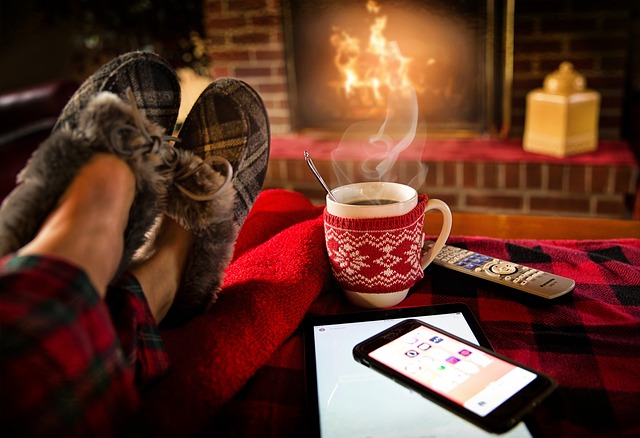 An indoor electric fireplace is an electric heater that gives off the look and feel of a conventional fireplace. It has an integrated LED light adds a mirror element and creates a gleaming effect that evokes warmth. Some indoor electric fireplaces may be used with or without heat. It can instantly up the coziness without the a rise in temperature. Talk about innovation and versatility!
That said, temperature control in an indoor electric fireplace is, to most, an indispensable feature. It allows the fireplace to give off heat that varies from a forced fan to infrared quartz and all else in between. Forced fan or silent fan produces heat by blowing over heated coils. On the other hand, infrared quartz delivers heat through invisible infrared light, leaving humidity in the air and creating a more comfortable environment.
Heating Capacity
Almost set to getting your own indoor electric fireplace? First, know the size of the heater you truly need. A standard electric fireplace operates at 120 volts, 1500 watts, and 12.5 amps. You will need to do the math to determine the heating capacity that the fireplace would emit: simply divide the wattage by 10. The number that you get will tell you the fireplace's heating capacity and reach.
Basic knowledge of these can help you determine whether or not you will need a higher or lower range indoor electric fireplace.
Installation
One of the best perks of owning an indoor electric fireplace is its hassle-free installation. A typical fireplace of this type is portable. You simply position it well and plug it in a standard wall outlet, and you are good to go. Rolling it from one room to another should be essentially effortless.
No restrictions
Many consider their indoor electric fireplace as the better option to wooden or natural gas fireplaces. It is easier to find a spot for it in your home for this space-saving fireplace. You take it even when moving home! It's portable so taking it practically anywhere won't be a problem.
Safe for Children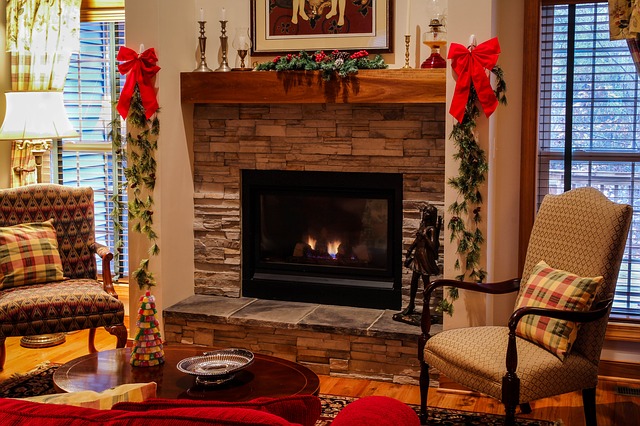 Safety is one of the prime benefits of an indoor electric fireplace. Family homes with small children and pets can use the indoor electric fireplace at any time without the fear of danger of burning. Almost every single indoor electric fireplace on the market offers the "safe-to-touch" feature. This means the glass be touched safely even by the most delicate hands of a curious toddler. You can definitely enjoy a worry-free, warm night with an indoor electric fireplace.
Cost-effective
Electric fireplaces are remotely controlled. They can easily be turned on and off with the click of a button. More so, heat does not escape, making it very energy efficient. It is yet another effective way to cut the cost of electric use and carbon footprints.
Why Get An Indoor Electric Fireplace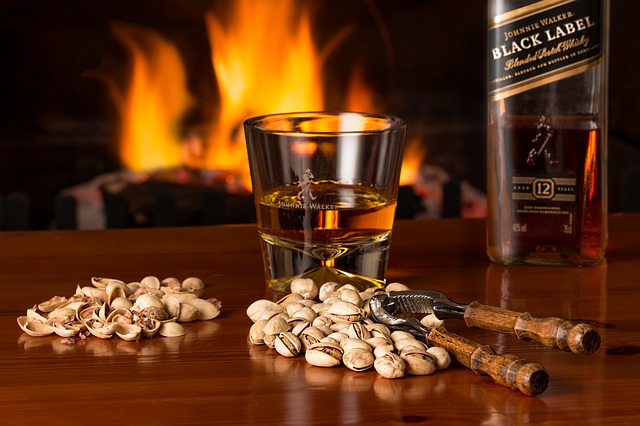 A fireplace is a gem that stands out in every home. It highlights the cold season, or an ordinary romantic night with the family. However, a wooden fireplace may not always be an option. It is expensive and requires ample space for installation. It requires tedious and regular maintenance. On the other hand, an electric fireplace provides the same services without the need for the same upkeep. This makes electric fireplaces a great alternative.
A product of innovation, electric fireplaces are highly sought-after in the market. More and more homeowners prefer installing an electric fireplace over getting a wooden fireplace. Plus, it is an elegant way to warm up the house; you don't need to settle for the unsightly space heaters. More so, an electric fireplace is designed to provide supplementary heat to any space. Another great feature is that many of them are remote controlled. Lastly, they come with display options which add the genuine effect of burning fire. Most importantly, an electric fireplace is more cost effective.
Our Methodology
Enjoy the convenience and the ease of use of an electric fireplace. We are committed to researching and coming up with the best list of electric fireplaces to recommend.
Below is a list of the Top 5 BEST indoor fireplaces, taking into account Price/Affordability, Operating Costs, Maintenance Costs, Efficiency/Eco-Friendliness, and Safety Measures.
Each of the five categories for review is worth (5/5) stars. An overall rating or verdict is provided to you choose the perfect product that is worth your every penny
***
Comparison Review Chart: 5 BEST Indoor Electric Fireplaces
Take a quick look at each of the products highlighting the most important specifications. Check out the individual reviews as well!
Comparison Review Chart

Product/Specifications

Duraflame DFI-5010-01 Infrared Quartz Fireplace

 

Weight (pounds)
28.6
51
116.5
45
16.6
Dimensions (length x width x height inches)

21 x 10.8 x 22.8

35.04 x 8.78 x 26.99
15.5 x 45.5 x 40.2
36 x 5.5 x 21.4
22 x 18 x 13
Watts
1500
750/1500
1500
500
750/1500
Heating capacity (sq. ft.)
400 – 1000
400
400
400
150
Temperature Range (°F)
62 °F to 82 °F
60 °F to 84 °F
62 °F to 82 °F
62 °F to 82 °F
Voltage
120
120
120
120
120
Material Type
Metal
Metal with tempered glass enclosure
Wood, tiles, Medium Density Fibreboard (MDF), particle board, birch veneer, metal, and glass
Glass
Stainless steel
Finish
Matte black
Black
Mission oak
Black
Black
Style
Enclosed arched frame with a brushed nickel handle
Insert: Three-sided with a brick wall interior design
Classic brick
Designed for in-wall installation
Classical design; freestanding stove heater
Price $ (Amazon)
$175.97
$239.99
$556.71
$411.90
$59.99
Outstanding Feature
Safe for kids and pets as glass remains cool to the touch. With overheat protection allowing heater to automatically shut off before it reaches above maximum temperature.
100% energy saving LED technology with an adjustable thermostat
Energy efficient and safe with self-regulating temperature, protected by protective glass that remains cool to touch.
Two-heat settings with realistic flames with integrated 5 settings for brightness and flame effect.
Realistic flame effect with 2 heat settings (750/1500 watts) and auto thermal cut off. Requires zero installation!
The Details
Watch: Duraflame DFI-5010-01 Infrared Quartz Fireplace Stove
The stunning 3-dimensional flame effects are what sets the Duraflame 3D Infrared Electric Fireplace Stove apart from other electric fireplaces. It carries a groundbreaking patent-pending technology that creates a layered, realistic 3D flame effect. Duraflame gives out an illusion of multiple flickering flames projected in front, between and behind the realistic log set on an ember bed. It is an impressive, one-of-a-kind product that will surely bring an impressive look in anyone's home.
Product Features
Duraflame is enclosed in full metal. It has a sleek, traditional design with a scored glass front. It is a standalone electric fireplace that gives off visual intrigue on top of it's up to 1,000 sq. ft. heating capacity. The unit requires minor assembly and because it's lightweight (28.6 lbs.), it can be easily moved to and from different rooms. A perfect addition to any living space, it's extremely convenient. With a portable size 21" x 10.8" x 22.8", it can fit just about anywhere,especially in small apartments.
Infrared heat technology is highly effective and produces natural warmth – similar to the sun's natural heat. Plus, it creates a healthier home environment as it emits gentle heat while maintaining the natural humidity in the air. The air in the room will remain moist, making sure that the family is safe from the drying effect of other electric fireplaces or heaters. The unit comes with a hand-held and multi-function remote which controls the flames, the thermostat, and set the on/off timer.
Duraflame DFI-5010-01 comes with a Zone Heating feature which is a very simple, yet effective way to save money. You may opt to shut off the heated air blown in particular zones when unoccupied. Lowering the thermostat by 10-15 degrees for about 8 hours translates into big savings.
Patent-pending Safer Plug will bring you the peace of mind 24/7. It is a fire prevention technology that monitors plug temperature through the built-in thermometer. In case the temperature rises above safe levels, the plug automatically shuts off to prevent overheating and potentially hostile fire.
Duraflame is a compact, energy efficient fireplace stove, with advanced technological features. Most importantly, it's safe around kids and pets, making every home a comfortable place for everyone. An added bonus is Duraflame's easy to clean surface. Just wipe it with a clean cloth and you're good to go!
Duraflame DFI-5010-01 Infrared Quartz Fireplace Stove with 3D Flame Effect
Pros
Energy efficient
Traditional, antique design
Durable material
Powerful heater warms up to 1000 sq. ft.
Highly realistic 3D Flame Effect
Adjustable flame brightness settings
1-year manufacturer warranty
Cons
Low heat temperature
Loud
Remote does not include the option to change the manually set temperature
Our Verdict
Affordability
Operating Costs
Maintenance Costs
Efficiency/Eco-friendliness
Safety Measures
Overall
The Duraflame DFI-5010-01 Infrared Quartz Fireplace is a great choice! You can find it on Amazon via this link!
---
Watch: PuraFlame Western 33" Electric Fireplace Review
The PuraFlame Western Embedded Electric Fireplace Insert is a beautifully designed 100% energy-saving LED, classical heater. It comes with a slim remote control that allows users to control flame levels, intensity, and brightness. This PuraFlame model is an electric fireplace insert that could easily fit into an existing fireplace. You can rid your house of the unwanted litter of ash and coal by installing this electric fireplace and experience the same vibrant ambiance. An ideal and safe alternative for gas logs.
Product Features
Enjoy the best-value electric firebox which retails for less than $350. The exceptional craftsmanship and precision to detail make the PuraFlame Western a great buy. It is elegantly crafted with a three-side brick wall design. The workmanship of the detailed design adds value to the product. This 51 lbs. electric fireplace allows a hassle-free installation. With its standard 35.04" x 8.78" x 26.99" dimension, it can easily fit into any old fireplaces.
PuraFlame features a realistic 4-steps flame effect with variable intensity and brightness. Its flame effects or the "Emulation Flame" mimics realistic embers and real coals with different shades and hints of blue. It comes with an electronic temperature control which makes it easier to get the desired temperature for a comfortable atmosphere. Users can also opt to use the fireplace without the heat.
PuraFlame claims to have a supplemental heat capacity for up to 400 sq. ft. with 2 heat levels – low heat (750 watts), and high heat (1500 watts).  The firebox operates on a 120 volts AC. Heat is discharged from the front panel, through the quiet fence air outlet at the top of the glass enclosure.
The remote control comes with three easy features:
An on/off power button.
A button to change the flame effects. Simply press the button to cycle through the available variations.
Heat setting: select from low-heat 750W or high-heat 1500W fan.
Simple and convenient control panel is placed at the upper right, safely hidden behind a fence type door adding another layer of safety. This feature is especially helpful for when you cannot find the remote!
PuraFlame is UL approved, homeowners are assured that it meets industry standards safety regulations and guidelines. It comes with a 1.8-meter electric cord for fuss-free plugging. The unit is equipped with thermal overload auto-shutoff. Also, glass surface remains cool to the touch, making it safe for children and pets to be around.
Operation and maintenance cost are reasonable. However, since the glass enclosure is intact, cleaning the insides requires professional help. Warranty covers overall maintenance, but that's only good for one year. All in all, it's not only cost-effective, but it's also easier and safer to clean as compared to wood or gas fireplace.
PuraFlame 33-Inch Western Electric Fireplace Insert
Pros
Eco-friendly
Realistic design and flame effects
Easy to install and set up
Easy and convenient controls
Electronic temperature control allows users to operate without the heat
Elegant centerpiece
More colors to choose from
1-year manufacturer warranty
Cons
Hard to find
Limited flame and ember options
Overall heat output is not ideal for large rooms
Cleaning and maintenance can be difficult and would require professional help.
Our Verdict
Affordability
Operating Costs
Maintenance Costs
Efficiency/Eco-friendliness
Safety Measures
Overall

Interested in the PuraFlame 33″ Western Electric Fireplace Insert?
---
Watch: Cartwright Convertible Electric Fireplace - Mission Oak
The Cartwright Convertible Electric Fireplace is packed with great features and top of the line operation.
This traditional looking electric fireplace is an attractive feature for any home. Its natural earth tone finish catches anyone's eyes. Sleek columns on both sides is a fitting addition to the crown molding that accents the top of this electric fireplace. It is specifically designed to fit against a flat wall and in any corner with ease. The realistic, multicolor flickering flames and glowing embers complement the interior brick design. A lifelike look that sets the Cartwright Convertible Electric Fireplace as a unique product.
Product Features
Cartwright Convertible Electric Fireplace does not require professional installation which makes a perfect DIY project with your partner or with your kids. It is a cost-effective way to upgrade any room. The efficient LED lights produce lifelike burning logs and embers that pulsate – a very realistic feel of a fireplace. Plus, it carries an option to minimize lighting for an added illumination based on your preference.
This free standing fireplace weighs 116.5 lbs. and is sturdy enough to support up to 85 lbs. appliance. With an overall dimension of 15.5" x 45.5" x 40.2", this firebox doubles as a multimedia mantel which makes it all the more appealing. The fireplace itself produces supplemental heat that is able to heat a room up to 400 sq. ft. and can be plugged into a standard 120 volts outlet. You don't have to worry about fitting the firebox in a corner near an AC outlet because the cord is 6 ft. long which gives you more flexibility.
Cartwright Convertible comes with an easy to use remote control with a 4-way adjustability. You can adjust the temperature to warm up any room at your convenience. Safety features include automatic shut off once maximum heat is reached. The glass enclosure remains cool to the touch, a worry-free electric fireplace to have in a family home. Once the unit is turned off, the logs and flames slowly turn down for a realistic effect. Enjoy the fireplace ambiance all year round by turning off the heat!
Because the firebox is mainly made of Medium Density Fibreboard (MDF), it can be difficult to maintain. The MDF is not as sturdy as solid wood, the strain on the firebox, when used as a multimedia set, may contribute to its wear and tear.
Cartwright Convertible Electric Fireplace
Pros
Elegant centerpiece
More colors to choose from
1-year manufacturer warranty
Cons
Made of dense materials
Requires rather complex assembly
Occupies more space as it is not an electric fireplace insert
Our Verdict
Affordability
Operating Costs

Maintenance Costs
Efficiency/Eco-friendliness
Safety Measures
Overall
The Cartwright Convertible Electric Fireplace is for sale on Amazon!
---
Watch: Touchstone Sideline 36
The Sideline® 36 inch is a compact, yet powerful version of the popular 50-inch Touchstone Sideline®. This is in response to customer's demand for a 36-inch version that could easily fit in any room or décor. Retails at $399.00, its ventless design specifically for in-wall installation and created for recessed mounting on walls. The heat is delivered through the vent on the face of the electric fireplace. With its black frame, it is sure to bring a sleek and modern, but cozy look to any living space.
Product Features
Touchstone™ prides itself with the most realistic flame available in the market. The electric smokeless fireplace is a competitive market in itself and the company has provided its loyal clients with a remarkable feature. Along with the easy-to-follow instructions, every homeowner is ready to install their very own unit. Impress your family and friends with a harmless fireplace, even if they choose to put their hands on the glass.
The Sideline® 36 is perfectly designed for smaller walls. It delivers a built-in look and ambiance due to its 5 flame setting that features color changing options (blue, red, and orange) and 2 heat settings – high and low. Feel free to use the heater in the summer as it gives you the option to use it without heat.
The faux fire logs and glass crystals are the two design features that bring the authentic feel to the electric fireplace. You can choose from 5 flame settings to achieve the realistic flames from a soft ember glow to an intense blaze. Sideline® 36 is sure to heat up to 400 sq. ft. With its unmatched look and performance, the Sideline® 36 is a sure stunner. Both the heat and flame settings can be controlled through its remote control.
It operates on 1,500 watts and a standard 120 volts and should ideally be positioned at least 12 inches below the ceiling. Additional maintenance tip is to avoid mounting the unit under the television as it may limit the heater's use and operation. The hassle-free and simple installation will be worth it as this 45-pound electric fireplace is tested safe to use indoors.
The Sideline® 36 uses LED bulbs making it energy efficient with a built-in timer mode for auto shut-off. Most importantly, it is mercury-free.
Touchstone 80014 - Sideline Electric Fireplace
Pros
Easy installation
Energy efficient
Gorgeous sleek design
Mercury free
2-year warranty with full replacement
Toll-free customer service and support
Cons
Specially designed for recessed mounting to walls
Cannot be easily transferred
Our Verdict
Affordability
Operating Costs
Maintenance Costs
Efficiency/Eco-friendliness
Safety Measures
Overall
Touchstone 80014 – Sideline Electric Fireplace is available on PRIME!
---
Watch: VonHaus Black Electric Fireplace Stove Heater
A stove makes any house feel like home and the VonHaus Electric Stove Heater Fireplace is the perfect one for any household. This portable free standing stove heater will bring remarkable comfort to you home, or in any room. The classical design with the bronze handles adds a sophisticated and elegant effect to the product. Realistic and flame effects can be clearly viewed through the large display window. The flaming embers and the life-like logs sit neatly on the fireplace.
Product Features
This portable fireplace is a great steal with its retail price at $84.99. VonHaus Electric Stove Heater will give you your money's worth as it produces a supplemental heat up to 150 sq. ft. You have the option to set the heat with its 2-heat settings. Easily adjust the wattage from 750 watts to 1500 watts. Plus, it is equipped with two realistic flames effects. Go for a beautiful real flame effect without the risks due to open flame.
An added safety feature is its safety thermal cut-off device. Add a calm, and welcoming atmosphere with the LED logs mimicking a flame-effect. Both practical and stylish, the VonHaus Electric Stove Heater Fireplace is a perfect choice for the added homey feeling.
VonHaus Electric Stove Heater Fireplace with Realistic Log Wood Burning Flame Effect
Pros
Portable
Energy efficient
Traditional design
Cons
Leg assembly required
Maintenance can be hard because this model is no longer manufactured
Limited heating capacity
No remote
No color options
LED logs do not flicker
Our Verdict
Affordability
Operating Costs
Maintenance Costs
Efficiency/Eco-friendliness
Safety Measures
Overall
The VonHaus Electric Stove Heater Fireplace is available on Amazon for a great price!