Quick Links:
* Toshiba Microwave Oven with Smart Sensor
* Panasonic Microwave Oven Stainless Steel Countertop
* BLACK+DECKER Digital Microwave Oven
* Nostalgia Retro Countertop Microwave Oven
* Samsung Countertop Grill Microwave Oven

More people are opting to use smart devices in various spaces such as the living room, office, dorms, and kitchen. While many are still wary using these devices, it's undeniable that it's more efficient and does a better job in anticipating user's needs by automation. From printers to kitchen appliances, traditional appliances are becoming high-performance machines set to improve our quality of life.
A microwave oven is an essential item for any home, dorm, or office. On average, American households allocate at least $100 for a microwave oven. Furthermore, a microwave oven consumes less energy than a toaster oven. A constant staple in most homes, a microwave oven is a cost-efficient appliance to deliver fast and efficient cooking.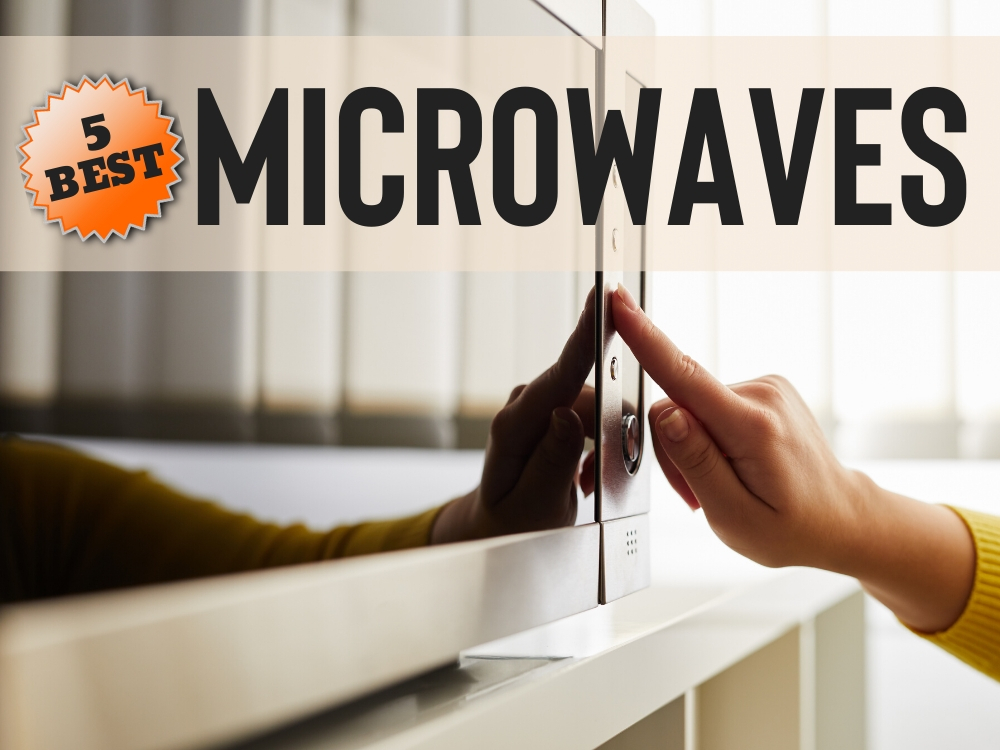 Are you shopping for the best microwave oven for your new home? Perhaps, you're replacing your old one and looking for an excellent option? Let us help you make a sound purchasing decision with our top picks!
1. Toshiba Microwave Oven with Smart Sensor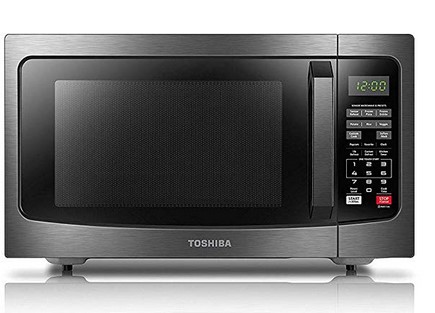 The Toshiba Microwave Oven is a smart appliance packed with everything you need and more! Whether you're heating leftovers from dinner or pizza, this microwave oven does an exceptional job of bringing warm meals to the table.
This microwave's exterior is black stainless steel, a shade that complements most kitchen designs. Rust-free, durable, and compact, this equipment only measures 20.5 X 17.1 X 12.8 inches. This 1,100-watt equipment has 1.2 cu.ft.-capacity.
It's not uncommon for some home-cooked meals to get a little burnt because you have not anticipated the heat levels and time. This oven's built-in sensors do the measuring for you, so you get to focus on other essential tasks at hand. No more uncooked or overcooked meals and get the best results every time!
You can choose from 10 power settings and set the timer accordingly. There are six auto menus you can choose from: fresh or frozen veggie, sensor reheat, rice, frozen pizza, potato, and frozen entrée. If you're unsure what pre-programmed button works for a particular frozen food, simply place the item weight and let the oven do the work for you. Sensors adjust immediately depending on the humidity inside the oven, so it is thawed evenly. Aside from the seven pre-programmed menu selections, you can opt to do quick melts for dips and sauces using the weight/portion feature.
Say goodbye to scrubbing with the Toshiba Microwave Oven's easy-to-clean interior coating. Use a damp cloth for wiping excess food particles, and it's ready for the next use. Also, save more electricity with its ECO mode while the oven is on standby. When you think about compact and cost-efficient, this Toshiba oven is a staple you must have in your home or office.
Our Verdict

Get cooking today with this Toshiba microwave with Smart Sensors! It takes the guesswork out of microwave cooking.
---
2. Panasonic Microwave Oven Stainless Steel Countertop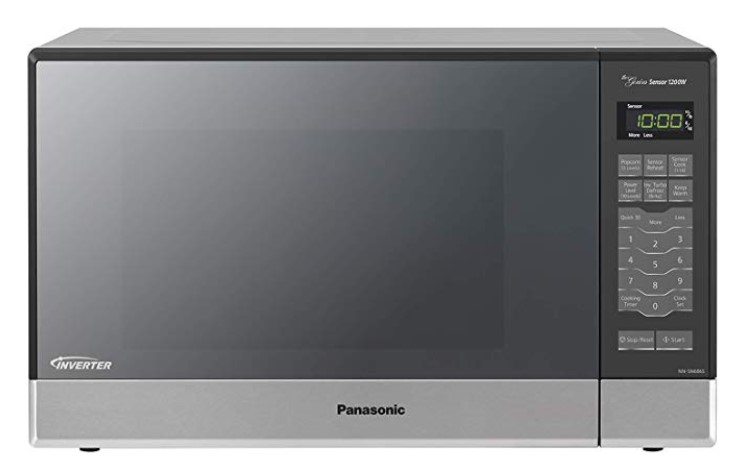 Chic and functional, the Panasonic Microwave Oven Stainless Steel Countertop is made for the contemporary man. It has glossy pre-programmed buttons with a digital timer complementing its modern interface. You can also do single-minute intervals between cooking and reheating using the quick-minute timer.
This compact device holds a 1.2 cubic foot capacity with a 1200-Watt power that can cook twice more efficiently as your regular microwave oven. Cook at a shorter time and prepare meals faster and more efficiently!
Save more on your electricity bill with its patented Inverted Technology to ensure you're getting quality meal preparations without hurting your budget. Defrost any frozen food quickly using the defrost function. Its 13.4-inch turntable allows more room for bigger food items.
Not sure which settings to choose? The built-in genius sensor takes out the hassle of second-guessing. This microwave oven automatically adjusts heat and time following the food's temperature, so it warms, cooks, or thaws accordingly. There are 14 preset menu selections you can choose from to make sure you get the right settings and get the desired results. If you still have a long time to go before serving time, you can place your food inside the oven on 'keep warm' mode so you can immediately serve food items such as sauces, vegetables, hors d'oeuvres, and desserts as soon as your guests arrive.
Do more with the delay-start feature, so you can do what you need to without worrying about turning on your oven. When turned on, this affordable device activates the child safety lock. You can also do a little upgrade and go for trim kits to install your oven securely in any existing cabinet or wall spaces.
Our Verdict

For style and affordability, this is the microwave for you. Amazon Prime will have it cooking for you within two days AND with FREE SHIPPING!
---
3. BLACK+DECKER Digital Microwave Oven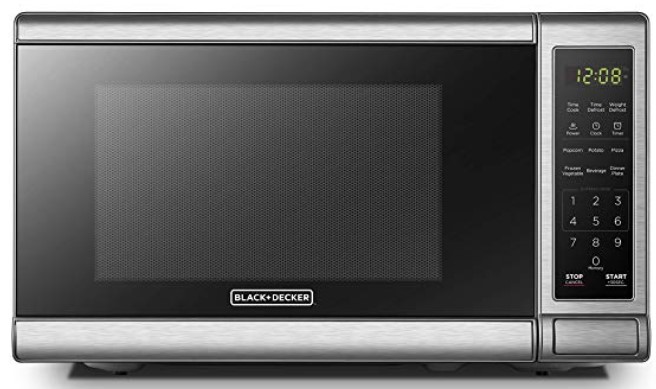 Are you looking for a cost-efficient appliance to prepare quality meals every day? The BLACK+DECKER Digital Microwave Oven is your answer! This digital microwave sports a minimalistic and compact design fit for any kitchen space. Measuring at 17.3" X 13.0" X 10.2", this appliance fits snugly in most cabinets or countertops. It also uses power up to 700 watts.
The clear LED digital display also displays a clock function and timer, so you get perfectly cooked meals every time. Simply do a long press on the STOP/CANCEL button to activate the child safety feature if you have children playing nearby while you're away. Easy-to-clean interiors with removable glass turntable let you clean better with ease. You can wipe off the food particles and spills using a damp cloth.
You can choose from pre-programmed buttons for easy cooking and heating such as pizza, frozen vegetables, potato, beverage, and popcorn. You can fast-cook meals with this oven using the express cooking feature for up to 6 minutes using the highest heat level. Now, you can easily pop in your pre-made meals for a quick-fix.
If you have leftovers from yesterday's birthday celebration, simply place it inside the oven and use the Time Cook button. No-hassle thawing can also be done using the Time Defrost feature. Don't know what the right thawing setting for the food is? Simply do the Weight Defrost and let the appliance do the work for you. This digital microwave oven makes cooking more comfortable and faster without burning a hole in your wallet too!
Our Verdict

This Black+Decker Microwave has a cool built-in child safety feature!
---
4. Nostalgia Retro Countertop Microwave Oven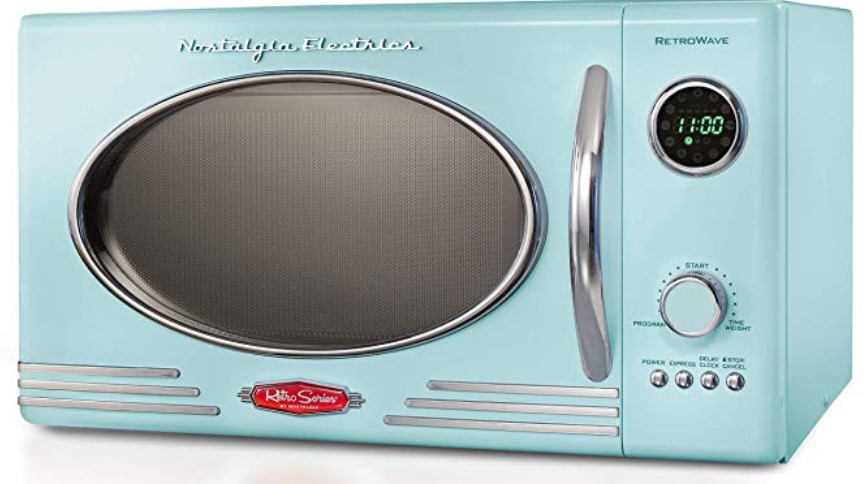 The Nostalgia Retro Countertop Microwave Oven is a retro microwave oven with a twist. Fit for small countertops and kitchen tables, this oven will easily fit in as a kitchen centerpiece without compromising its functionality. It only measures 19" X 17.9" X 11" and weighs 30.7 lbs.
True to its name, this oven is reminiscent of the 60's retro design with its program dial, silver buttons, and chrome handles. Its sports an eye-catching aqua blue color to suit any space such as basement bars and dorm rooms.
This is an oven that has all the essential features you'll need in a cooking appliance. It uses an 800-Watts power for reheating and cooking. Express cooking allows for quick heating or cooking with your preferred heat setting. Delay start feature lets you prepare the table while your oven does the timing for you. Choose from 12 pre-programmed settings, so you just have to place the food for cooking, thawing, or heating for specific food items such as fish, beef, beverages, dinner plates, rice, and frozen entrees to name a few.
The child safety lockout feature ensures that your kids are safe from opening the oven while you're away preparing the table. LED lighted panel gives clear indicators and programs, so you get every meal prepared and cooked right.
Stylish and chic, this budget-friendly oven would also make a perfectly functional piece you can give as a wedding gift too!
Our Verdict

The retro – vintage look to this microwave is perfect for popping popcorn on movie night!
---
5. Samsung Countertop Grill Microwave Oven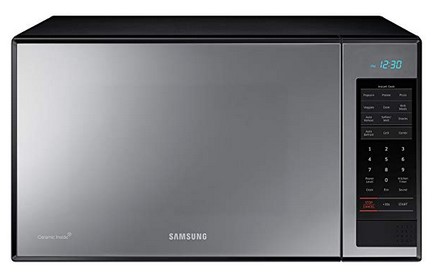 The Samsung Countertop Grill Microwave Oven is a multi-function and luxurious appliance for sophisticated spaces. Measuring 18.1" X 21.9" X 12.3" and weighing 41.9 lbs, this black and gray mirror exterior would make a charming accent for any contemporary or minimalist black and white kitchen design. With a 950 Watts energy capacity, this appliance is equipped with pre-programmed settings, clear LED indicators for timer and clock, and seamless numerical buttons.
Select from its pre-programmed buttons to cook pizza, veggies, potato, popcorn, and kid's meals. The auto-cook function has ten power levels.
Pop leftover food in the microwave and place it in auto reheat. Need to thaw frozen vegetables? Place the food inside and use the auto defrost button. Soften/Melt buttons allow you to make amazing dips such as cheese and chocolates quickly. You can cook crispy food with this oven just by pushing the grill button. You can also count on other noteworthy functions such as combi and snacks from this oven. This is a premium appliance that delivers more than your standard digital oven.
Our Verdict

For crispy foods, just use the grill button! So cool…