Frugal shopping, also called thrift shopping, is a rising trend. Gone are the days when frugality is associated with money-hoarding obsession. Today, smart shoppers finding ways to make their dollar go far, so they get what they need without compromising quality. And they get to save, too!
Data from software developer, BigCommerce, reveals an interesting pattern in consumer behavior. Forty-four percent of consumers buy entertainment products from the marketplace; 47% of them purchase apparel from large retailers; and 19% of them go to web stores and specific boutiques for health or beauty products and gifts, consecutively.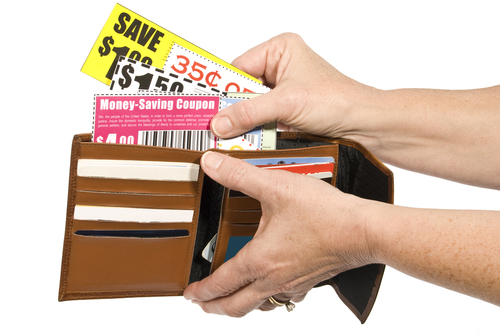 Regardless of where they purchase, the fact remains that people do spend–and whether or not they are making smart buying choices is a different story altogether.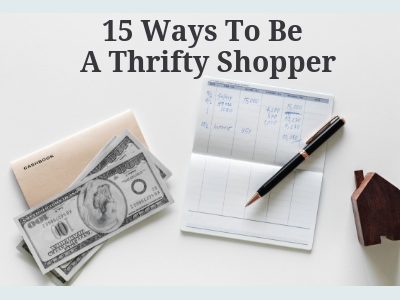 Now more than ever, consumers are encouraged to take the right steps to save money when they go shopping. Here are 15 smart ways we know will actually work and we've prepared quick links for you if you prefer an "at a glance and pounce" approach!
Set A Shopping Cycle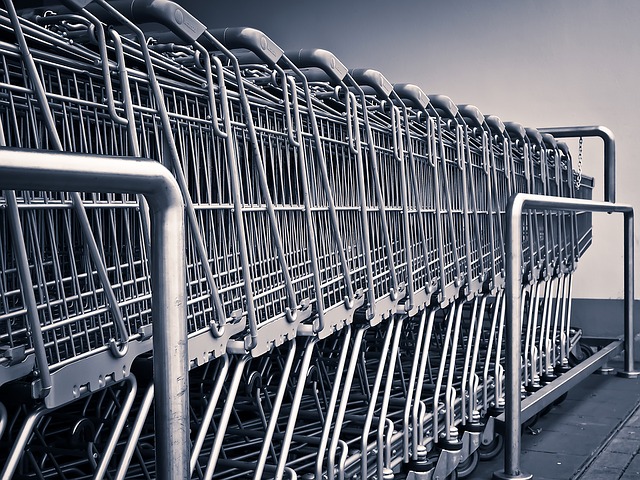 Search for the best time to buy especially clothing and accessories because they're not exactly inexpensive. Grocery prices may fluctuate, so make it a habit to hit the shops these items are on sale. Sometimes, you get to buy them in bulk while they're low-priced. For example, if vegetable or fruit packs go on sale every two weeks, you'll have enough.
Experts advise that you make a record of how frequent your favorite items normally go on sale. This is a great step to saving money for other expenses.
Keeping a food price diary is a great idea. This is a logbook or spreadsheet where you keep a record of food prices so you can easily monitor their fluctuations. Records of items that are on sale can also be placed in the food diary, along with your regular grocery shopping expenses.
A trick for saving money when shopping for clothes is to do it out of season. Normally, coats are a lot cheaper during the summer while bathing suits drop prices during winter. To be sure, go on shopping trips that are well-planned because obviously, it will be a few months before for you to enjoy your discounts and rebates. With proper planning, you can buy what you need without spending too much. That said, but be careful about buying clothing pieces that easily go out of style.
---
Check Your Budget
A shopping budget lays out your spending plans. Keep a notebook or bookmark online shopping sites so you buy exactly what you need, and allocate the right amount for them. List down everything you need to buy and make rough estimates based on your previous purchases. While this easily calls for time-consuming work, it will help you stay faithful to your budget.
If you, like many people, tend to overspend or be impulsive, here's a trick that will work: take enough cash with you instead of a credit card. Bring a calculator, too, so you don't go beyond your buying limits.
For many, shopping only once a week works wonders. On your shopping day, buy everything you need. Quit making short trips to your favorite store; you'll only end up buying more! Not only that, your weekly shopping activity saves you time and effort.
---
Shop With A List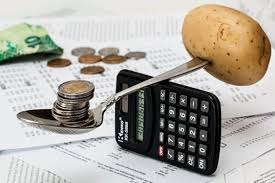 Take the time to plan your weekly or monthly meals including school or work lunches. So that you don't miss any ingredient for every dish, list them all down and put that list on the fridge door where it's easy to find. Take the list with you whenever you go grocery shopping. This will save you unnecessary grocery trips that can lure you into buying food (read: junk food) you don't really need. Essentially, it minimizes impulse buying and allows you to save more time, energy, and of course, money.
Unsure about buying something that's not on your list? Better leave it. The idea of a shopping list is that if you don't see an item on there, you shouldn't be buying it.
---
Shop With Cash Instead Of Credit Cards
Leave your credit cards at home and bring cash when shopping instead. A study confirmed that credit card use leads to an increase in purchases by about 12% to 18% as opposed to shopping with cash. But if you do to want to use your credit card for reward points and rebates, stick to your shopping list.
With a large credit limit, many of us tend to think we can shop to our heart's content. When we pay in cash, we avoid that mentality.
---
Say No To Impulse Buying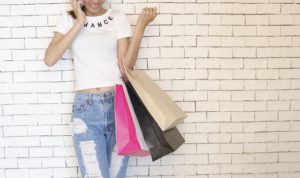 As we've emphasized, it's best to only bring cash that you need at the moment. This not only prevents you from buying more than what you need; it keeps your impulsive buying habit at bay. Put enough cash in your wallet. If you eventually run out of money, take a hint: your shopping spree for the day is over.
Here's one more helpful tip: Don't go impulse buying out of boredom or weariness. The most unlikely and oddest purchases are made whenever you are tired or bored. If you and your friends just want to have fun, avoid shops with expensive items that you know you can't say no to. Remember to shop only when you are in your right frame of mind. You can only have so much stuff you regret buying.
---
Use Coupons
If you know exactly how and when to use them, coupons are a great way to save tons of money. Generally, you can use your coupon for up to 90 days.
Collect coupons at home and know how to use them! You get your store coupon discount from the shop you got them from while manufacturer's coupons can generally be redeemed anywhere. There are also stores that allow shoppers to combine two types of coupons so you get to save even more! If you're unsure about using your discount coupons, ask about their policies!
When shopping, bring only coupons that you need for the items you need to buy. It is smart to use your coupons your favorite shop has their products on sale so you save with every purchase! Make it a habit to clip coupons from newspapers or magazines.
---
Avoid "Convenience"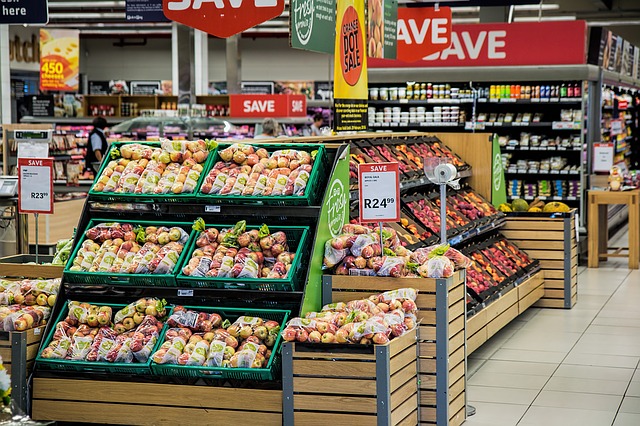 Never fall for convenience. There are a few items such as milk and produce that are needed weekly. It's quite difficult to find coupons for them, so you may purchase them in bulk. Short advice: don't. They go stale and you end up wasting money instead of saving.
It is also a no-no to buy prepared food. One head of cabbage may be less expensive compared to pre-cut lettuce sold in small bags or containers. Some stores break down the price of pre-packed through shelf price labels to indicate the actual price of the packaged item. Take a look and do the math.
---
Use Cash-Back Services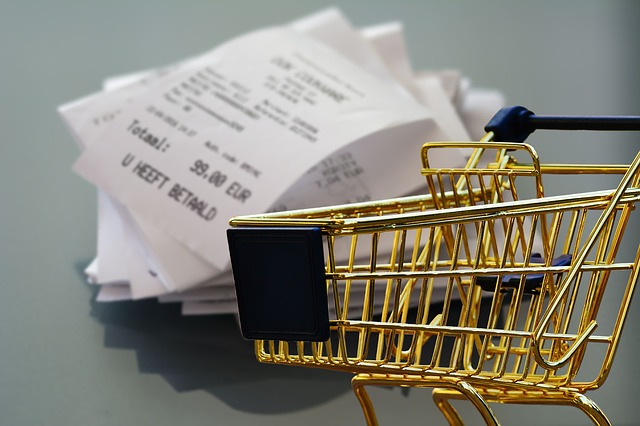 Cash-back services let you earn some money on items would eventually make it to your home, whether on the kitchen table, in your closet, in the car, and all else. One example of an app for cash-back services is the Checkout51. On a weekly basis, the app announces new offers. If you decide to them, the app credits your account as you submit images of your store receipts. Once you have earned the required rebates, a cheque will be issued to your registered home address.
If you're frequent online stores, you should know they offer rebates to shoppers. Some apps let you instantly earn a certain percentage of your total purchase. Your cheques are mailed to you and you get them in two to three months' time.
You can also consider signing up for newsletters from your favorite online stores. As a member, you get alerts and sometimes, by-invitation-only opportunities for rebates, promo codes, discounts, and other great deals. Just prepare yourself for tons of discount offers that'll keep popping up on your inbox.
Getting a rebate lets you save money while shopping for your favorite brands but don't be too excited about it: keep your shopping to a minimum and buy only what you need.
---
Stock Up On Groceries
Stock up on supplies such as toilet paper, paper towels, powder, rubbing alcohol, cotton, toothpaste, soap, shampoo, and other non-perishable items for your home. Shop in advance especially if there are sales and discounts at grocery stores. If you shop ahead of time, you won't run out of anything at home. You also get to save a lot by skipping a few weeks of grocery time, thanks to stockpiling. You can even skip shopping for up to three months! If you know exactly how to store them properly, you can also stock perishable items like fish, meat, and bread.
It's also best to have a pantry staples list. Staples refer to condiments or anything that you use for cooking like cooking oil, vinegar, salt, and pepper that you usually store in your cupboard. Replace these staples as needed. Always be mindful of the exact items you need so you know what to buy when shopping.
One way to save money is to prepare easy meals using pantry staples like pasta, cheese, and pasta sauce. It works especially for fast-food nights. A well-organized pantry at home makes it easy to whip up any dish for yourself or your family.
---
Buy In Bulk
Rather than buying them individually, it is best to purchase non-perishable items in bulk and simply store them. Non-perishable items like toilet paper and toothpaste do not have an expiration date so they can be bought in bulk. Buying non-perishable items in discount stores near you is also a good idea. It may cost you more upon actual purchase but it will definitely let you save on money down the line.
But when buying in bulk, always remember to do so because you need them, not because you feel like buying them or they're on sale. Purchase items that you really need and go for brands that you truly trust.
Also, if you're buying snack items and treats in bulk, you can take a portion and place it in a small bags container, or box and take it with you. That's another great way to save!

---
Never Shop When You're Hungry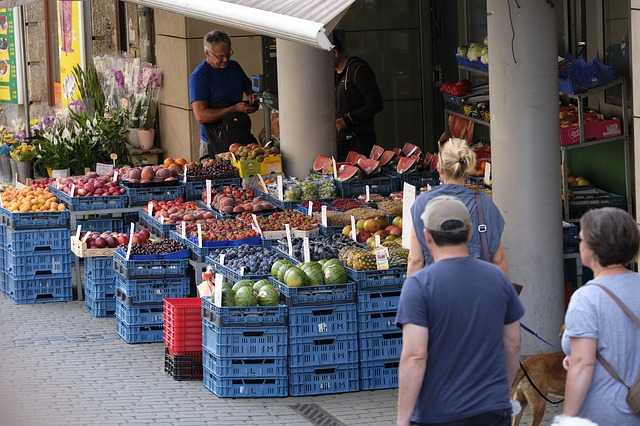 It's a fact that's been proven time and again: you spend more when you shop hungry. Why you end up buying food that will appease your hunger and cravings instead of sticking to your budget!
It's also better to eat a healthy meal or snack before shopping. Bring your own water in a container as well so you avoid buying one every time you feel like taking a sip. Did you know that this trick lets you save at least 10% on food shopping expenses?
---
Check Out The Competition
When shopping, it's best to compare prices. This is commonly called price-matching. Don't settle for just one grocery store or shop, explore other options with reasonably lower consumer product prices. If a bag really tickled your fancy and you want to get your hands on it, check what other shops and wholesale retailers have to offer. You may also speak with a store manager at your local shop to determine whether their prices can match that of the competitor. Chances are, you'll find the same exact product for less—or you may find a better and much cheaper one altogether!
It's also best to consider thrift shops over boutiques and branded shops when it comes to apparel, accessories, shoes, and gift items. Before going to the mall, stop by some local vintage shops, used bookstores, thrift shops, and CD exchanges. Check online shops to maximize your price comparison and shopping experience. Amazon, eBay, and Etsy are some of the best places online to check prices of countless items and compare them.
---
Buy Generic Brands Instead Of Branded Products
You get around 25% worth of savings when you purchase generic brand groceries, as opposed to buying those from expensive brands. The former serves as cost-efficient alternatives. Trust us, there are generic brands that can compete!
As for staples such as sugar, salt, bleach, flour, and other items, they're not much difference in terms of quality; go for the affordable ones. Just keep your eyes peeled for discount deals on name brand grocery products and buy some if they don't break your budget.

---
Find Yard Sales and Discounts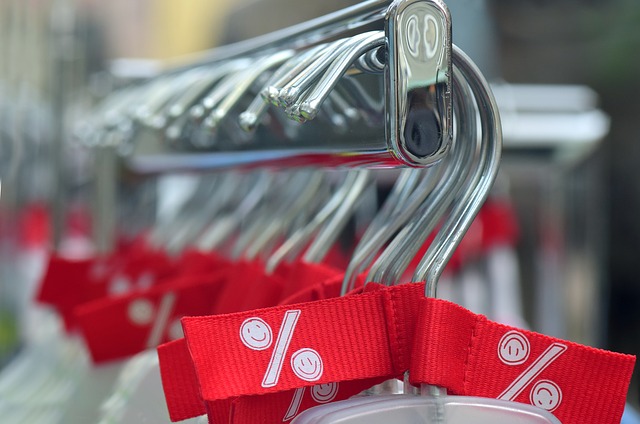 Be on the lookout for yard sales and online discounts on top brands; you can be sure there are some out there. You can get your favorite shoes, bags, accessories, cosmetic products, and everything else at very low prices. These yard sales can save you hundreds of dollars. Seasonal sales and shopping deals may just be around the corner, too, so check your email and ask around!
For fresh meat, fish, fruits, and vegetables shop at discount stores or a farmer's local market to save more. The farmer's market is, in fact, the frugal shopper's haven. You can choose from a wealth of options; some may be more expensive than others. Premium or organic produce are sold at higher prices, but they are of high quality. It also helps to compare prices at grocery stores and farmer's markets.
---
Shop Alone
Shopping alone can help you save a lot of money. If you shop with your kids, chances are you'll end up paying more for things you didn't' plan for. Smart consumers know that the foremost reason why snacks and other grocery items that are highly marketable to young children are strategically placed on shelves in areas within their reach—so they can grab one (or two) and have mommy and daddy pay for it. Retailers want you to take your kids with you shopping because they will put anything that they want on the cart. Shopping with your spouse or partner isn't advised, either, if they are impulse buyers.
Experts say it matters that you choose the right people to shop with. Going to the mall with your friends may be a fun idea, but try not to spend too much. If you truly to shop smart and save, stay away from shopaholics who will eventually encourage you to spend more than you should. Shop with friends or family who will give you honest opinions and helpful tips on what to buy.
We leave you with a Ted Talk video on Conscious Consumerism