Product recalls happen when there's a fault in the manufacturing process or when the product has been rendered toxic, contaminated, unsanitary, injurious, and unsafe for human use or consumption. In worst-case scenarios, some products have even caused the death of their consumers!
The negative effects could be of great magnitude, and the consequences could be severe. The brand and company's good reputation could flip just because of a single product failure. The company could incur monetary losses from fines, civil penalties, and compensation to consumers for the damages caused, lack of return of investment for the production of the recalled products, and when worst comes to worst, the closing down of the business itself.
Other companies have fully recovered from recalls. This may be because the recall may only be a minor one or that the company managed the recall well and made it up to their customers by sufficiently compensating for the damage caused. There were no major injuries or fatalities involved. They have improved their production and safety checking measures. By doing all these, the company's reputation will be back in shape, and it would be as if the recall never happened.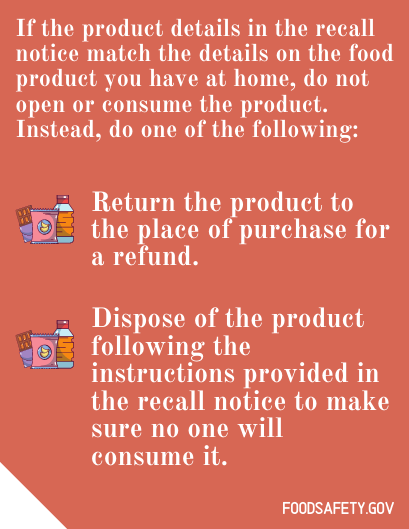 Sometimes, manufacturers can never avoid product recalls, no matter how careful and cautious they are with their products' production process and quality control, despite following measures and guidelines set out by the regulatory bodies such as the U.S. Consumer Product Safety Commission, the Food and Drug Administration, the U.S. Department of Transportation, the United States Department of Agriculture Food Safety and Inspection Service, and the National Highway Traffic Safety Administration.
Product recalls can either be mandated by the company's authority or voluntarily upon discovering incidents that would warrant a recall. The company's safety issue must be reported to the proper authorities so that proper measures could be implemented to lessen and prevent further damage caused to consumers, even those that do not necessarily need to be recalled.
When a certain product is to be recalled, it does not necessarily mean that every single product manufactured should be pulled out from the market or from consumers who have already purchased them. Different types of recall are practiced by various companies who have experienced the need to do so. There's precise recall, incomplete recall, cascading recall, and overkill recall.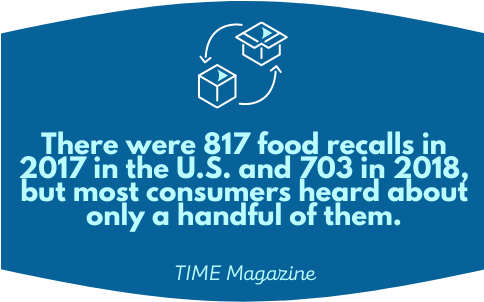 There are also different types of recall mandated by various concerned agencies. For example, the Food and Drug Administration, the agency responsible for monitoring products like food, drugs, and cosmetics for public health and safety, has classified their recalls into three classes:
Class I is the maximum recall for products which could bring about serious injury and even death.
Class II is when the product concerned could cause temporary illness.
Class III for products which violate the regulations set forth by the Administration but from which injury or illness is unlikely to be caused.
Food, drug, and cosmetic products are recalled for various reasons like the presence of certain harmful contents, contamination, impurities, undeclared ingredients, or mislabeled packaging.
In 2019, the USDA Food Safety and Inspection Service reported a total of 124 recalls amounting to 20,427,455 pounds of food ranging from pork, beef, lamb, chicken, turkey, fish, and rice. Of the 124 cases, 97 were categorized as Class I and 27 as Class II. There were no Class III cases reported last year.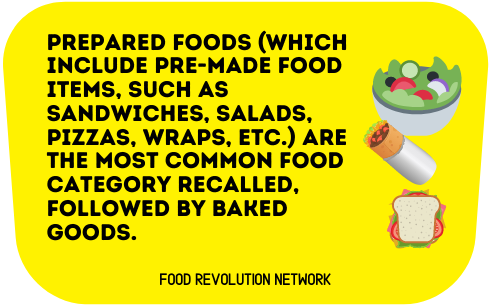 The highest recall cases were due to extraneous material found in the product, followed by undeclared allergen, and then by various reasons such as lack of inspection during production and importation and untruthful labeling.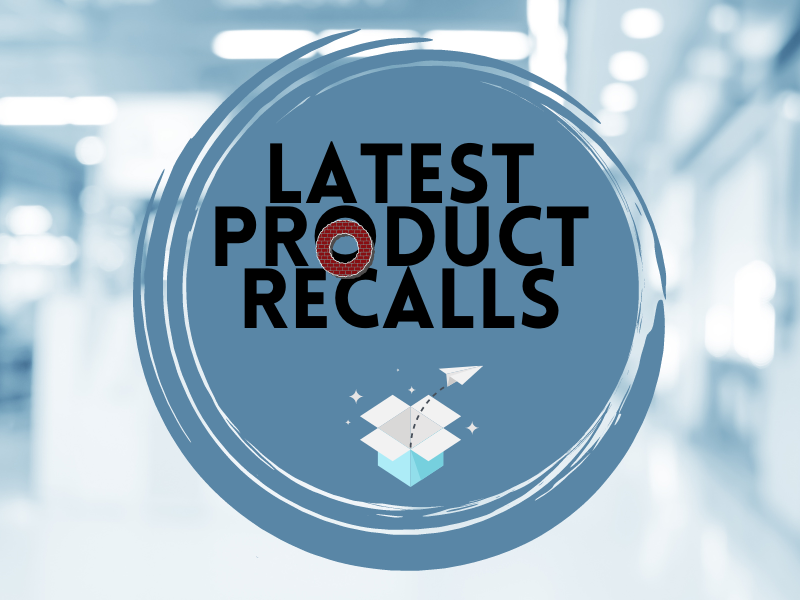 We will be looking into the latest product recalls, the reason behind the recall, how the company responsible dealt with it, and how it affected it.
Use these page jumps to explore the Latest Product Recalls:
Food and Drugs
* Frito-Lay Potato Chips
* Hand Sanitizers
* I.M. Healthy SoyNut Butter
* Medique Over-the-Counter Drugs
* Nestlé Cookie Dough
Automobiles
* Ford
* Takata Air Bags
* 2014-2018 SUV and Pickup Truck Models of GMC, Cadillac, and Chevrolet
Household Items
* Dock Ladders
* Ikea Dressers
* Intertex Blowers
* Royal Gourmet Deluxe Gas Grills
* X-14 Mildew Stain Remover
Children's Toys and Baby Products
* Bicycle Helmets
* Fisher-Price Rock 'n Play Sleepers
* Hasbro Super Soaker XP 20 and XP 30 Water Blasters
* Hyland's Baby Teething Tablets and Gel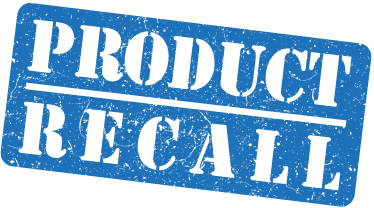 Food
Frito-Lay Potato Chips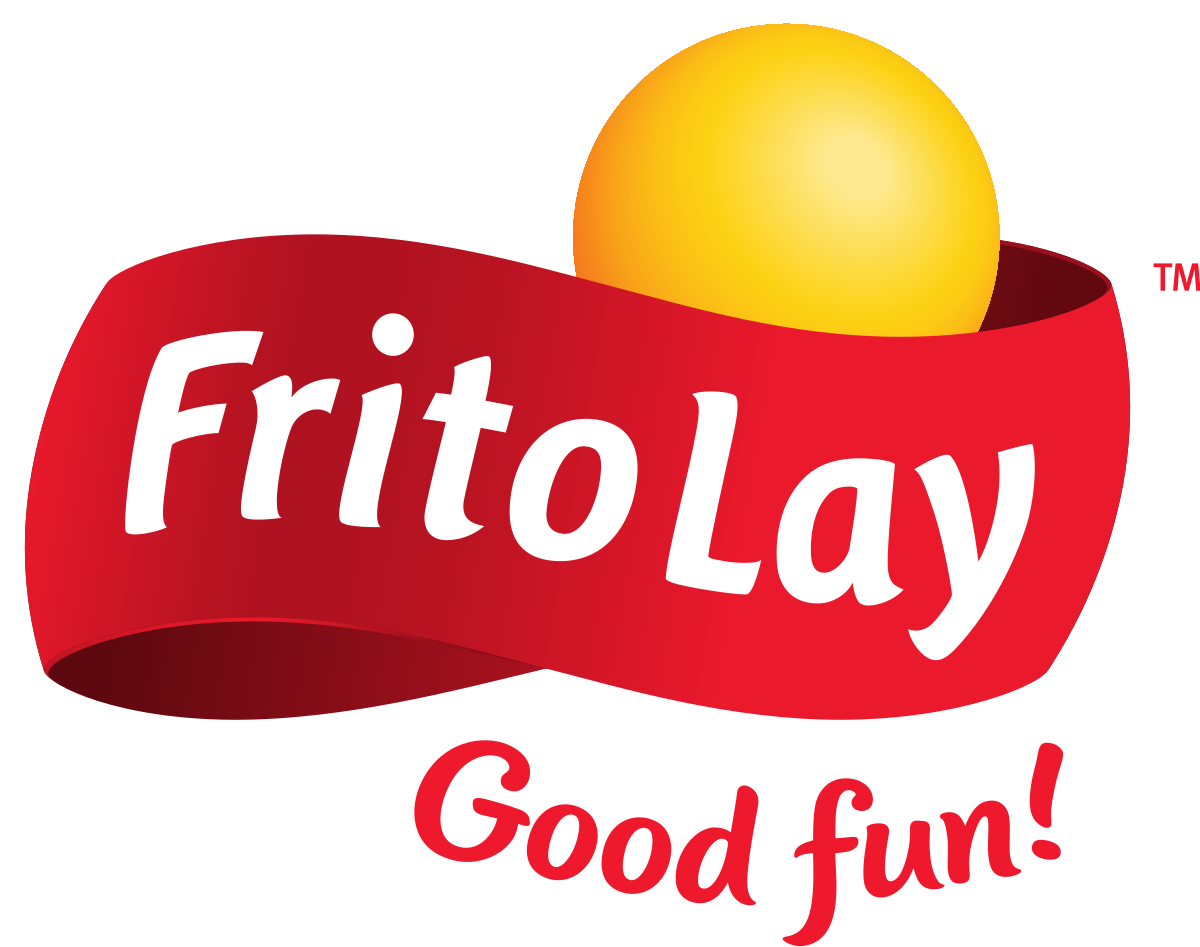 The main reason for the recall of the different-sized bags of the Barbecue Flavor variety of the famous chips was due to a mix up during the packaging process. The bags contained the wrong chips, which have caused ingredients found on the actual product inside not to be declared on the packaging, specifically dairy. This might cause mild to life-threatening reactions when ingested by a person allergic to dairy. Fortunately, there have been no incidents before the recall was made.
The entire country is, however, not affected by the mix-up. Only those purchased from Wyoming, Arizona, Washington, California, Utah, Hawaii, Oregon, Idaho, Nevada, New Mexico, and Montana are subject to recall. The recall is also limited to the BBQ-flavored chips only, so those who have purchased other flavors should not be concerned.
---
Nestlé Cookie Dough
The company has voluntarily recalled dozens of their ready-to-bake refrigerated cookie dough upon discovering rubber bits in the product. The recall was timely made as there were no incidents reported concerning the cookie dough. The source of the contamination was determined and remedied. The batch covered by the recall had code numbers from 9189 to 9295.
All in all, there are 26 different products across the U.S. that have been recalled by the company which includes the 18-ounce Toll House Chocolate, Peanut Butter, and Sugar Chip Cookie Dough, the 16.5-ounce and 30-ounce Toll House Chocolate Chip Chub, the Toll House Chocolate Chip Lovers Club 80-ounce tub, the 36-ounce and 80-ounce Toll House Chocolate Chip Tub, the 16.5-ounce Toll House Chocolate Chip Bar, Nestlé Toll House Mini Chocolate Chip Bar, Nestlé Toll House Sugar Cookie Bar, Nestlé Toll House Oatmeal Raisin Cookie Bar, the 16-ounce Toll House Fall'n Leaves Cookie Dough, the 16-ounce Toll House Holiday Chocolate Chip Tree Sprinkle, Toll House Monster Munch, Toll House Triple Chip Cookie Dough, Toll House Ultimate Chocolate Chip, Toll House Ultimate Turtles Cookie Bar, Toll House White Chip Macadamia Nut, Toll House Peanut Butter Chocolate Chip Bar, Toll House Peanut Butter Cookie Bar, the 14-ounce Toll House Frozen II Cookie Dough, M&M'S Everyday Cookie Dough, M&M'S Ghouls Mix Cookie Dough, M&M'S Holiday Cookie Dough, and Toll House Pinch of Grinch Cookie Dough.
---
I.M. Healthy SoyNut Butter
In 2017, I.M. Healthy SoyNut Butter had to be recalled due to Escherichia coli (E. coli) contamination. Product warnings have been put out by the Maryland Department of Health and Mental Hygiene and the Center for Disease Control and Prevention as early as March 1, but the information disseminated then was incomplete, especially as to which states were affected stores distributed for sale. There was also a lack of communication between the company and the authorities, which resulted in the delay of the recall. It has to be considered that most of the product consumers were children, and the risk grew with each passing day that the product was left on the shelves in the market and homes.
The E. coli contamination of the SoyNut Butter has caused stomach cramps, diarrhea, vomiting. It has even brought one child to be paralyzed temporarily and two children to undergo dialysis due to kidney failure. Before all the products were pulled out from stores and homes, it has already affected 14 children and 15 adults.
It was later traced and released to the public that the soy paste source contaminated with E. coli used for the SoyNut Butter was Dixie Dew Products from Kentucky. Despite the release of this information, it was still I.M. Healthy's reputation that suffered the most. Schools and daycare centers used to purchase said product in bulk have stopped buying I.M. Healthy SoyNut Butter for their cafeterias.
---
Hand Sanitizers

The Food and Drug Administration has included a total of 149 brands of hand sanitizers in their recall list. This was after random tests were done. It was discovered that some of these hand sanitizers contain toxic alcohol while some have insufficient levels to total absence of alcohol, failing to comply with the set standard. The main types of alcohol found on the subject hand sanitizers were methanol and 1-propanol. These alcohol types are toxic and prolonged exposure may affect not just the consumer's skin, but his or her brain and spinal cord. This could lead to loss of sight, dizziness, vomiting, nausea, slowed breathing, confinement at hospitals, coma, and even death. Other reasons for the recall include the mislabelling of the product by stating that it contains the required alcohol content or not stating its actual contents. Its presentation is similar to food products, which could increase the risk of ingestion for children.
The FDA has included in their list the following brands and names of hand sanitizers as of August 13, 2020:
| | | | | | | |
| --- | --- | --- | --- | --- | --- | --- |
| 4E Global | Cavalry | Grupo Insomnia | Leafree | Optimus | SkinGuard24 | |
| Agavespa | CleanCare NoGerm | Handzer | Leiper's LumiSkin | Parabola | The Good Gel | |
| Andy's | Clear | Hello Kitty | Lux Eoi | Plus Advanced | The Honeykeeper | |
| Assured | DAESI | Herbacil | Medicare | Purity | TriCleanz | |
| Bersih | Derma70 | In Good Hands | Modesa | QualitaMed | UltraCruz | |
| Biokaav Inc. | Earths Amenities | Jalisco Paper Inc. | Mystic Shield Protection | Saniderm | Urbane | |
| Blumen | Enliven | Jaloma | NeoNatural | Sayab | Vidanos | |
| Born Basic | Eskobiochem | Klar and Danver | NuuxSan | Scent Theory | V-KLEAN | |
| Britz | Fork Distillery | Kleanz | O.K. Pharmacy | Selecto | Volu-Sol | |
| BV Bye | GelBact | Lavar, | Open Book Extracts | Shine and Clean | | |
Some of these hand sanitizers have been distributed and sold at Walmart, Target, Costco, and B.J.'s Wholesale Club. Other companies who manufactured and produced some of the above-enumerated hand sanitizers have already voluntarily recalled their product while others were ordered by the FDA to do so.
---
Medique Over-the-Counter Drugs

Medique products containing aspirin, ibuprofen, lidocaine, acetaminophen, and naproxen, specifically those from the line Clapp, Dover, Ecolab, Medi-First, Medi-First Plus, Medique, and Otis, were recalled just this September 11, 2020. There were several reasons for the recall. First, the packaging should have been made child-resistant because the products contained regulated substances under the Poison Prevention Packaging Act of the PPPA. The products' current packaging is not safe when left unattended with children as they would be able to access it, ingest it, and be poisoned by it.
More than 143,300 of these 31 different over-the-counter medicines are on shelves at homes, all the more reason to have the products recalled at the earliest time possible. All 31 product types are exclusively sold at Amazon, and the company has already started contacting purchasers for a full refund.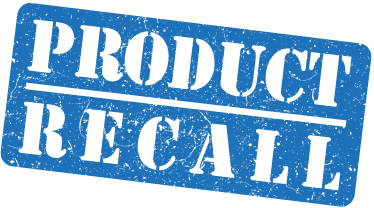 Automobiles and Supplies
Ford

In North America, 700,000 Ford vehicles are being recalled for the sole reason that the backup cameras installed display distorted or blurred images, and some suddenly go dark after some time of usage. The specific Ford vehicles covered by the recall are all 2020 versions of their F-Series trucks, Edge, Escape, Expedition, Explorer, Mustang, Ranger, and Transit as well as Corsair and Lincoln Nautilus.
The backup camera problem was caused by a poor electrical connection discovered upon inspection. As of this date, there are no known incidents yet caused by this issue in the rearview camera. Ford has already offered to replace the defective cameras with no cost starting November 7, 2020.
---
Takata Air Bags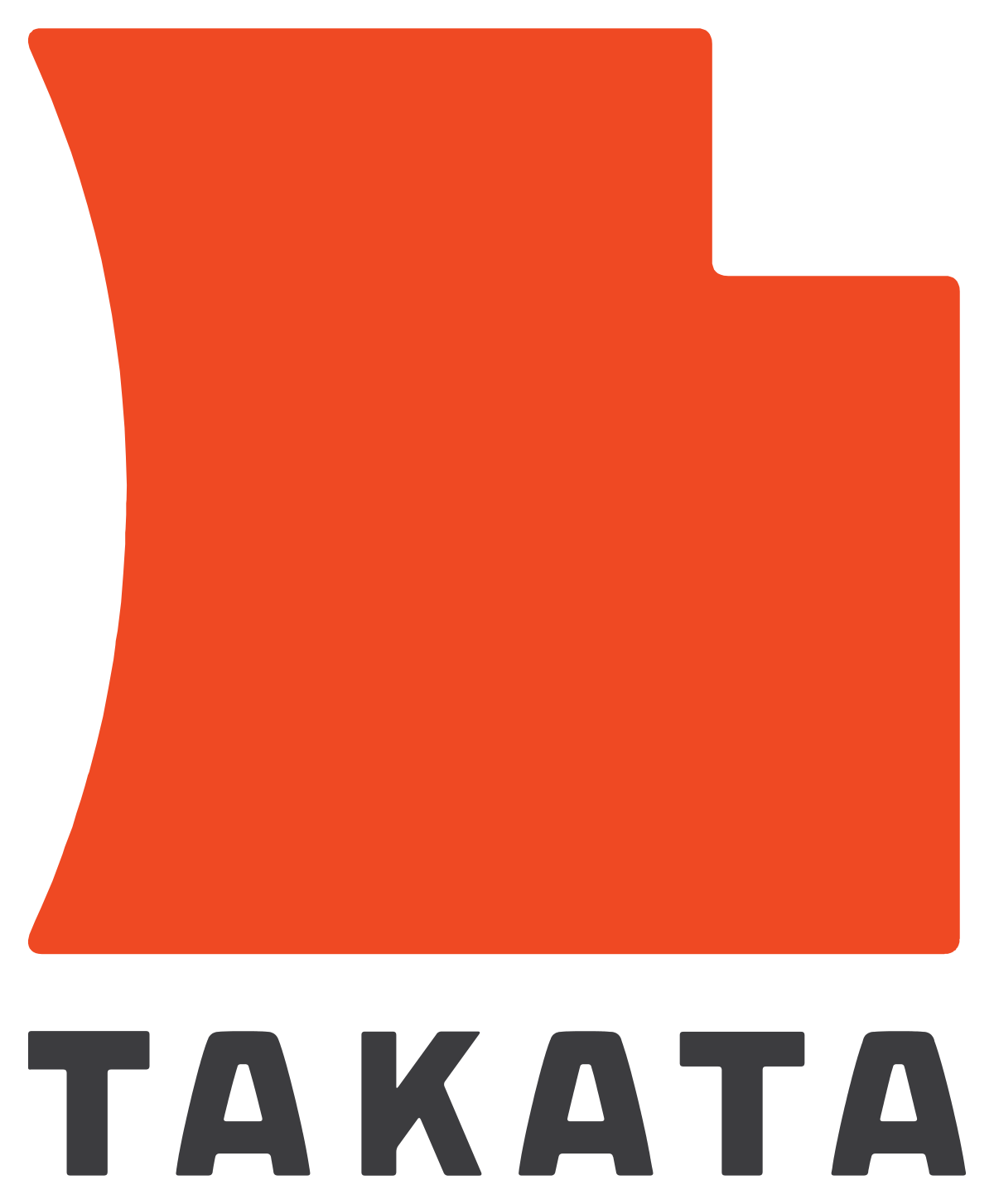 The National Highway Traffic Safety Administration revealed the number of Takata airbags recalled has already reached a count of 63 million and is still on-going up to date. It is not only the airbags that are being recalled but also auto brands installed in their vehicles. The reason behind the recall of the different batches of this airbag varies. One batch with ammonium nitrate was recalled because it could explode when exposed to high heat and humidity for a long period.
The "Alphas" batch has caused the most serious injuries among all the Takata airbags and is the highest priority among the recalls. This may be because it was among the first production of the company. This batch includes 2001-2002 Honda Civic, 2001-2002 Honda Accord, 2002-2003 Acura TL, 2002 Honda CR-V, 2002 Honda Odyssey, 2003 Acura CL, 2003 Honda Pilot, 2006 Ford Ranger, 2006 Mazda B-Series are being recalled having the highest risk of rupturing during deployment in an accident.
There's a batch of airbags with non-azide driver inflators (NADI) recalled in the last quarter of 2019. It has defective inflators specifically caused by a faulty seal. Due to the improper sealing of the inflator, moisture gets inside. It can either slow down and not function as it should or aggressively speed up its deployment during a crash and shoot out its metal parts, causing injury or even death. The NADI batch was used in Isuzu Oasis, Mitsubishi, Toyota, Honda, Audi, and BMW vehicles.
At the start of the year, Takata started recalling another 10 million airbags. The biggest issue with this batch of recall is that fourteen brands have installed it in their vehicles, namely: Fiat Chrysler, Volkswagen, Nissan, Mazda, BMW, Daimler Vans, Subaru, Toyota, Ford, Honda, General Motors, Mitsubishi, Ferrari, and Audi. The airbags could explode aggressively and cause shrapnel to shoot out of it.
To date, a little more than 25 deaths were recorded caused by the inflators, while hundreds have been injured already. Most of the brands have recommended the vehicles affected by the recall not to drive the vehicle at all unless the defect has already been repaired or replaced.
What vehicle owners can do to prevent further injury and death is to check if their vehicle identification number (VIN) is among those listed for the recall. If you find your VIN in the list, you must immediately contact the dealer and request for the repair or replacement of the airbag at absolutely no cost.
Since the first recall started in 2001 and the numbers have since blown up, this has been referred to in the automobile industry in the U.S. as the largest recall ever made. It has also caused the Takata company to go bankrupt and settle with the regulatory boards concerned. The company's remains have been purchased by a Chinese-owned company for $1.6 billion and are now called Joyson Safety Systems.
---
2014-2018 SUV and Pickup Truck Models of GMC, Cadillac, and Chevrolet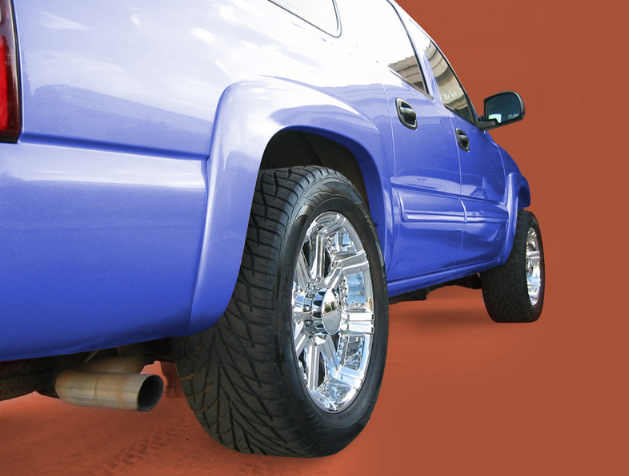 The following vehicle models have been the subject of recall due to malfunctioning brakes brought about by a defect in their vacuum pump:
GMC Yukon SUV
2015-2018 Chevrolet Suburban
2015-2018 Chevrolet Tahoe
2014-2018 Chevrolet Silverado 1500 Pickup Truck
Chevrolet Silverado 2500/3500 Heavy Duty Pickup Truck
GMC Sierra 1500 Pickup Truck
GMC Sierra 2500/3500 Heavy Duty Pickup Truck
2015-2017 Cadillac Escalade SUV
It is projected that the vacuum pump would produce insufficient vacuum over time and might affect the performance of the breaks requiring a much greater distance before the vehicle will stop. However, the companies offered to reprogram the module of the brake control for free through the dealers. It would be best to contact their hotlines or check the NHTSA website to check if your vehicle is included among those being recalled.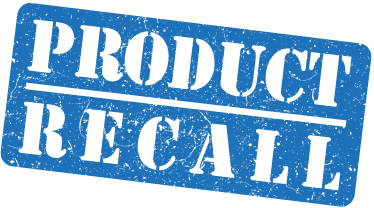 Tools and Household Items
Dock Ladders

Despite having only one reported laceration injury incident, 750 units of the CMP Group Ltd. Produced Standoff and Wide Dock Ladders sold at Amazon, Global Industrial Distribution, CWR Electronics, and Boat Hoist are being recalled as of August 26, 2020. This is due to the sharp edges of the steps that can cause cuts and lacerations. The following models in silver color are the subject of the recall:
Model DE2043F 3
Model DE2044F 4
Model DE2045F 5
Model DE2053F 3
Model DE2054F 4
Model DE2055F 5
The company is willing to replace the subject ladders for free or give a full refund depending on the customer's preference.
---
Ikea Dressers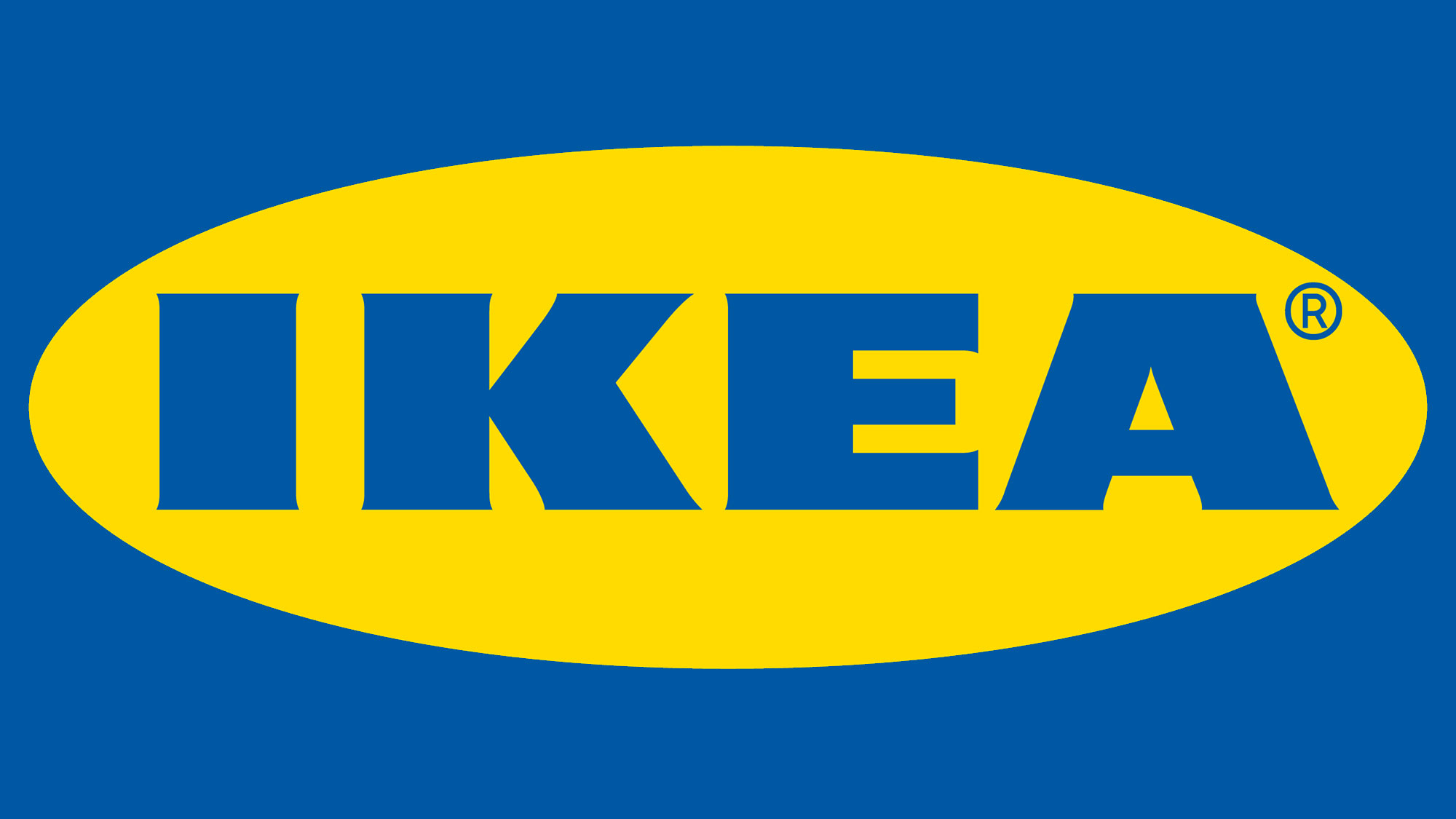 Tip-over incidents involving Ikea dressers have already resulted in eight deaths of children plus more than a hundred other injuries. The recall was made in November of 2017 and was referred to as the KULLEN-3 safety recall. The Malm collection included its iconic dresser, totaling 17.3 million units of dressers and chests because of their instability. Due to the incidents, the Consumer Product Safety Commission has strongly recommended parents to fasten and secure items and furniture that risk falling over children to avoid future casualties.
Ikea has offered to refund or repair the recalled units for free for their customers. The company's website has also offered tips on how to prevent tip-overs and other ways to participate in the recall such as returning the dresser or chest to the nearest store, requesting that the product be picked up from your house, asking for a DIY free wall-anchoring kit, or have someone from Ikea do the anchoring for you free of charge.
---
Intertex Blowers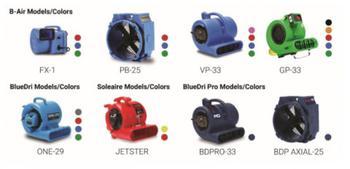 A total of 197,000 blowers of the B-Air, Soleaire, BlueDri, and BlueDri Pro produced by Intertex are being recalled due to a lack of a circuit breaker on the utility outlets found on the side of the blowers. The products are considered fire hazards, although no incidents of a fire have been reported yet.
Since January 2008, these products were sold online at Amazon and eBay, and in-store at Lowes and Home Depot stores. Intertex is doing free repairs on all the products covered by the recall.
---
Royal Gourmet Deluxe Gas Grills

The Royal Gourmet Corporation has voluntarily recalled their product, the Patio 2-Burner Propane Gas Grills with Side Shelves. The products sold exclusively at Wayfair.com are labeled with model numbers GG2004, GG2005, and GG2006 in red, black, and silver colors.
The recall's primary reason is the plastic covering of the regulator hose, a fire hazard considering that it could melt. Although no injuries have occurred, it was reported that six grills have already caught fire.
They urge the product owners to check the model numbers and date codes found at the grill's base. Suppose your grill is one of those subject to recall, go to the company website and report it. You will get the free accessory DIY repair kit.
---
X-14 Mildew Stain Remover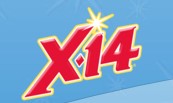 WD-40 Company recalled its X-14 Mildew Stain Remover due to a defect in the packaging. Bottles of the bathroom cleaning product were found to leak due to pressure and irritate the skin potentially. Check the bottle if it has the code ranging from 20052 O to 20127 O. These are the codes covered by the recall.
It has been sold in several retail stores like Publix, Do It Best Hardware, Amazon, and Ace Hardware all across the U.S. except in California, where it was not distributed. For proper implementation of the recall, consumers should contact the company for the right way of disposing of the product or how to return it for a refund.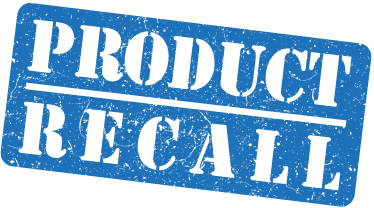 Children's Toys and Baby Products
Bicycle Helmets
As of August of this year, three different helmet brands for kids have been recalled by the U.S. Consumer Product Safety Commission. These brands, which failed to meet the authorities' standard, were potentially risky and even caused a head injury.
The first on the list is Active Brand AS, whose products were recalled last August 12, 2020. The models include the Ripper MIPS, Ripper MIPS Jr., and Sweet Protection Ripper Jr. bicycle helmets. About 300 units of these products were ordered to be recalled, and customers are given full refunds. They were exclusively sold online at www.expertvoice.com and Evo and Rogers Ski and Sports stores located in Montana, Washington, Utah, California, Colorado, Wyoming, and New Hampshire.
On August 21, 2020, 1,900 units of Woom Bikes Children's Helmets were also recalled. Lastly, 8,500 units of the Morpher flat-folding bicycle helmets were recalled on August 27, 2020, due to the same reason. However, Morpher already went out of business as of the time of recall, but it has been contacting and tracing their purchasers to inform them of the recall. The only remedy available to those who bought their product is disposal.
Fortunately, no incidents or injuries were reported concerning the use of all three brands of children's helmet.
---
Fisher-Price Rock 'n Play Sleepers


The number of units of the Play Sleepers recalled already amounted to an astounding number of 4.7 million. Warnings were only published when there were already ten infant fatalities. It was mentioned that the product is only suitable for infants below three months or those without the capability to roll over for now. As of 2019, there has already been a count of 32 infants who died because they have been left unrestrained, and they rolled over. This was primarily because the Play Sleepers were engineered without clinical and medical research regarding its safety and suitability for infants.
Fisher-Price has offered a full refund for those who have purchased the Play Sleepers on or later than October 12, 2018, while only giving a voucher for those who have owned the product before the said date.
---
Hasbro Super Soaker XP 20 and XP 30 Water Blasters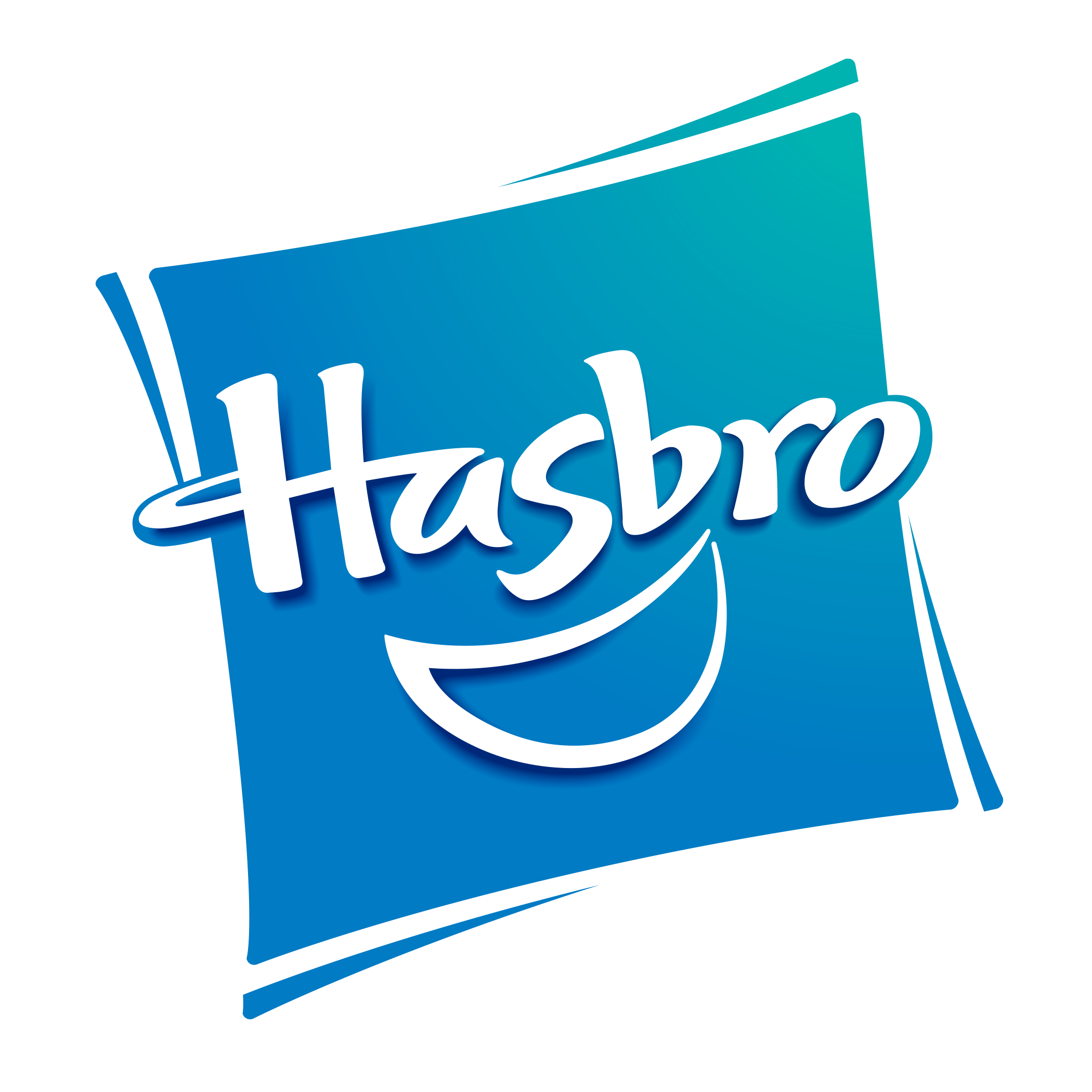 Lead found on the decorative sticker of about 52,900 units of the Super Soaker XP 20 and XP 30 Water Blasters is the main reason for the recall. The lead content was tested to be above that allowed by law due to its toxic nature when ingested by children. There are no known incidents yet involving the product. Hasbro Inc. has asked parents to no longer allow their children to play with the product and send back the tank with the sticker to get a full refund.
---
Hyland's Baby Teething Tablets and Gel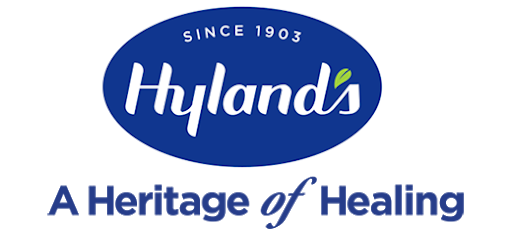 A product that has promised to help alleviate the pain and irritability of the teething process in babies has caused 400 incidents of negative side effects and ten deaths in children. Babies were reported to experience irritability, agitation, fever, vomiting, sleepiness, and shortness of breath. Since then, Hyland stopped distributing its homeopathic teething tablets and other products reported to contain the alkaloid belladonna, which proved to be toxic. It has resulted in 10 deaths already.
Hyland has since then posted answers on frequently asked questions surrounding the recall. It stated that it had discontinued the sales and manufacture of their teething medicines. Following the Food and Drug Administration's warning, customers said they wanted more answers. The company has also provided a hotline of its customer service team to start the refund process for the product subject of the recall.
It is important to be always in the know, and up-to-date with the latest product recalls in the market. As a consumer, it is part of your responsibility to look out for your safety and welfare concerning the products you use and consume. You can check daily with the U.S. Consumer Product Safety Commission's recall list. Their website provides information on the latest product recalls and offers immediate remedies on how to deal with the company's product and contact details that manufactured the recalled product.
As for producers and manufacturers of any product throughout the U.S., all safety and quality check measures should be in place and properly implemented to avoid future recalls. Company owners should invest in research and testing to ensure that everything has been exhausted and all fields are covered before final production. This could be an added expense, but it will save the company from a much bigger cost later on.