In a diverse country like the United States, there are two specific types of travelers during the Winter season: those who escape the cold season, and those who love the cold season. No matter what type of traveler you are, and whether you are a fan of the beach or enjoy the snow, America has winter vacation spots for you, thanks to its geographic size and natural diversity that don't disappoint!
If you love the snow, we've got you covered (pun intended)! Winter promises not only a great deal of vacation spots; it's also the season for cuisines to satisfy your palate. After all, there is more to the cold season than being gloomy and grey. Of course, you can score good deals with hotel and flight rates that don't break the bank during this time of year.
In this list, we take you to our very own winter wonderlands. We rounded up 15 of the go-to winter vacation spots in the United States that inspire you to travel and plan your next destination! Quit snuggling indoors; go out there and experience the beauty of the cold weather!
New York City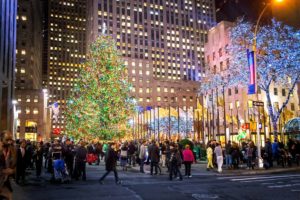 No doubt, New York City is on top of our list because of its effortless and exquisite charisma. During the holidays, it turns into a dream destination for tourists from all around the globe. They want to see the iconic ball drop in Times Square during New Year's Eve! Apart from that, the city has got what it takes to please every tourist's preference from dining, to arts and shopping. Indeed, it is a winter wonderland during the holiday season. One of its famous attractions is Central Park which is an epicenter for a lot of activities such as arts, performing acts, and skating activities. Even during the Winter season, the park can be crowded with people doing some skiing, strolling around the beautiful nature, jogging, or simply enjoying its beauty.
Montana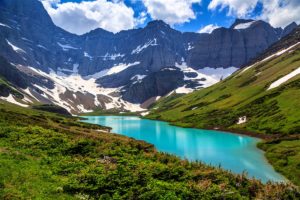 If you are an adrenaline junkie, Montana will never disappoint the excitement in you. Home to the largest ski area in the country, the Northern Rockies has four vast mountains with 5,800 skiable lands. Contrary to New York City's stunning urban vibe, Montana exudes the ultimate country atmosphere complete with splendid mountain ranges. If you're not interested in extreme sports, go for tours like Grizzly and Wolf Discovery Center, hiking, or backpacking in the Glacier National Park. Have a great time skating around the area, too!
Death Valley National Park, California and Nevada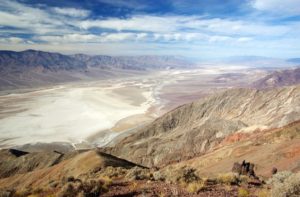 Known as the hottest place on Earth with 120 degrees of temperature during the summer,
Death Valley
is home to plenty of geological riches from sand dunes to canyons to snow-capped peaks. The busiest season falls between winter and spring, while Christmas and Thanksgiving are the least crowded times. Whether you go high or go low, Death Valley never fails to amaze with its stunning desert panoramas.
Watch the video to help you with your visit to the mysteries and wonderful sceneries of Death Valley. https://www.youtube.com/watch?v=aNt3KYrF64A
---
Breckenridge, Colorado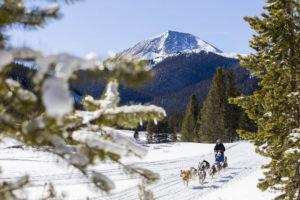 Breckenridge is dubbed as the magical mecca of skiing and snowboarding in the Rocky Mountains. It is considered as one of the United States' most energetic mountain towns. There is more to this spot than being just a ski town. It is perfect for lots of activities, tours, and sightseeing for pro-skiers and non-adrenaline junkies. Also, the town offers year-round shops, entertainment, festivals, and restaurants. If you are not a fan of cross-country skiing and snowboarding, there are tours that help you get to know the town's rich history, wildlife, and ecology.
Here is a quick video guide to Breckenridge Resort. It has everything you need to know about the famed Colorado ski resort: https://www.youtube.com/watch?v=CzV_b0jfbao
---
Las Vegas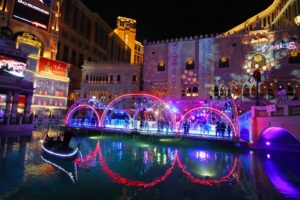 As we all know, Las Vegas is popular for its clubs, casinos, and prestigious hotels. During the winter season, Vegas expects a packed crowd calendar most especially on New Year's Eve. If you are a party animal, winter in Las Vegas is one of the best options as it is the country's most hard-partying city.
There is much more to this lovely city than just casinos and clubs. Are you wondering how is Las Vegas like during the winter season? Watch this video: https://www.youtube.com/watch?v=q_majuJCUiw
---
Fairbanks and Anchorage, Alaska
If you are a fan of snowy sceneries and winter sports, Alaska will never disappoint. Considered Alaska's 2nd largest city, Fairbanks is home to many unique activities during the winter season. Take a riverboat cruise which brings you to different historic places and indulge in the town's rich history and culture. Or you can take a tour of old gold mines or simply wander around downtown. Take a slow and steady Aurora Winter Train Ride to reach Fairbanks while soaking in the beautiful Christmas-card-themed landscapes and Alaska's vibrant color in the pristine snow.
Want to know the different scenery that you'll be passing by aboard the Alaska Train? Watch this video: https://www.youtube.com/watch?v=VvDVI_Qgs8I
---
New Orleans
Wondering what is winter like in New Orleans? Definitely, it is not the typical grey and cold as the city mesmerizes with vibrant colors. February indisputably highlights the official start of the winter season in this stunning city as it celebrates Mardi Gras. It is one of the most exciting times to visit this city and spend the best time of your life as it is the mother of all festivals in town.
If you are not into festivals, you can visit Bourbon Street and enjoy the scenic views around you. Planning to spend the long weekend in New Orleans during festival season? You should book in advance as crowds flock to the place and hotels are generally fully booked during this season.
Are you interested in how Mardi Gras in New Orleans is celebrated? Watch this video. https://www.youtube.com/watch?v=EkIZwXbSh-Y
Vermont
Before treeless ski trails and pathways became mainstream, New England's Vermont Magic Mountain is where small-established ski resorts thrived. This was—and still is—a haven for adrenaline junkies and intermediate skiers who enjoy the challenge in its complex trails.
While it is generally tailored for skilled skiers, Magic Mountain is expanding toward beginner-friendly ski areas. They also offer affordable programs and classes through the Magic Mountain Snowsports Learning Center. If you are only visiting for a chill holiday, the area has different taverns initially opened for post-ski activities with overlooking views of the beautiful snow-covered mountains and live music performances.
---
Minneapolis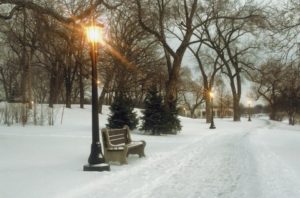 Winter in Minneapolis can be a challenge especially for someone who is not so used to the cold season. Minneapolis' winter season is long and harsh, icy, and with blizzards; thus, blowing winds from the North Pole. Despite that, Minnesotans have the right attitude and right provisions in overcoming the punitive season. There are lots of events happening during the winter that you don't want to miss out on! Take, for example, the 10-day superfest events The Great Northern Festival, Loppet Ski Festival, and of course, the global-famed Super Bowl.
While Minneapolis has different outdoor events, the city also offers indoor delights such as performing arts, live jazzes, and culinary concoctions. If you want to walk around downtown, you can take the Minneapolis Skyway System. You'll be comfortable strolling around in this climate-controlled comfort all year long.
Yellowstone National Park, Wyoming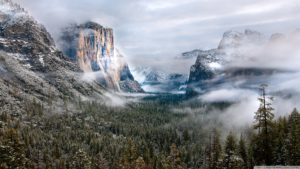 Do you prefer interacting with nature and wildlife rather than skiing and snowboarding? Yellowstone is a tick on the bucket list for your winter travel inspirations. It is considered one of the United States' richest collections of natural wonders.
From 2 million acres of lush and green wilderness to abundant wild animals to geothermal landscapes, Yellowstone is undoubtedly one of North America's greatest national treasures. Famous sites to visit during wintertime include Yellowstone Lake, Grand Canyon of the Yellowstone, and Mammoth Hot Springs. If you would like to know the top 10 iconic spots of the Yellowstone, check out their complete guide.
Do you want to know National Geographic's list of top Yellowstone iconic wonders? Click this video to find out: https://www.youtube.com/watch?v=AKoFN9brF_Y
---
Kauai, Hawaii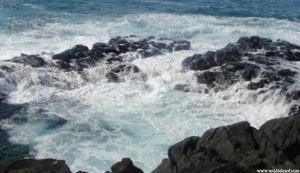 There is really never a wrong time to visit beautiful Hawaii because of its tropical climate and lush plantations. Aside from the year-round lovely temperature, Hawaii offers one of the best holidays of a lifetime in practically any and all seasons!
If you are looking for something different during the winter vacations, you might as well consider Kauai. Marvel in the beauty of humpback whales during the mid-December to March season and get a de-stressing adventure on this beautiful island after all the hustle and bustle of the holiday season. Waimea Canyon and Na Pali Coast State Park are some of the top places to visit in  Kauai, Hawaii.
Asheville, North Carolina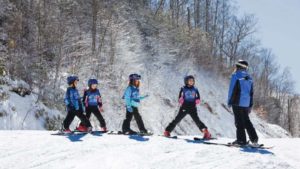 Are you spending the winter holidays with your family? Asheville is one of the top picks for family vacations. It offers several indoor and outdoor activities young people and adults will surely enjoy. If you have kids, let them marvel in the National Gingerbread House Competition.
Christmas villages made up of different colorful gingerbread house designs are guaranteed to delight the kids and the kids at heart. There are also kid-friendly museums in Asheville such as the Asheville Museum of Science to spark your kid's curiosity. Outdoor activities for adults include Adventure Center of Asheville, Wolf Ridge Ski Resort, and the Cataloochee Ski Area.
Do you want to know the complete travel guide for your Asheville? Click this video to watch North Carolina's stunning landscapes:
---
Illinois and Iowa
If you are an animal lover, you can head over to Upper Mississippi River Towns, Illinois for some bird watching and witness flocks of birds migrating to the south. Spot the all-American icon, the bald eagle in Mississippi. River towns host annual events such as Bald Eagle Days and the Dubuque Bald Eagle Watch in Illinois and Iowa respectively.
Spending in Davenport can be culturally enriching; it does not only showcase mixed outdoor activities but also offers cultural shows and exhibitions. Figge Art Museum is one of the famous museums in town that showcasing collections from the Western Hemisphere.
---
Michigan

Renowned for its multicolored sandstone and cliffs in Lake Superior, Pictured Rocks National Lakeshore consists of caves covered in crystal-like openings combined with massive frozen waterfalls. It is one of the most irresistible places that climbers hope to conquer.
You've probably underestimated Michigan as a winter holiday destination; however, this city is home to the world's class ice-climbing destination in the country. In February, Michigan Ice Fest is celebrated as a massive gathering of ice climbers. People watch the competition from the charming sidelines or can enroll in ice climbing classes.
Do you want to know how tough it can be to climb the ice? Watch this video for tips and gear.
---
Half Moon Bay, California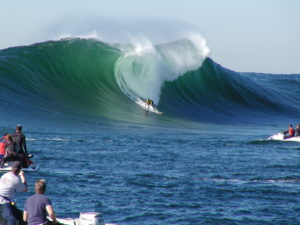 Do you want something challenging or plainly want to conquer your fear of the sea? You might want to try surfing in your next winter vacation! Maverick's Beach located in Half Moon Bay in California is considered one of the world's most exciting surfing spots. With waves reaching as high as 50 ft. during the winter season, even casual surfers find it nerve-wracking to compete with professional surfers.
If you are a fan of the sport, you can watch the annual surfing event Titans of Mavericks. Depending on the weather condition, the event runs between November and March. If you just want to enjoy spectacular coastal lines, there are several beaches, forests, and restaurants nearby.
Do you want to know how enormous the waves can be during the Titans of Mavericks? Watch the video here
***
Have you visited any of these winter spots in the United States? Are there any beautiful spots missed from the list? After all, hibernation is for polar bears only!